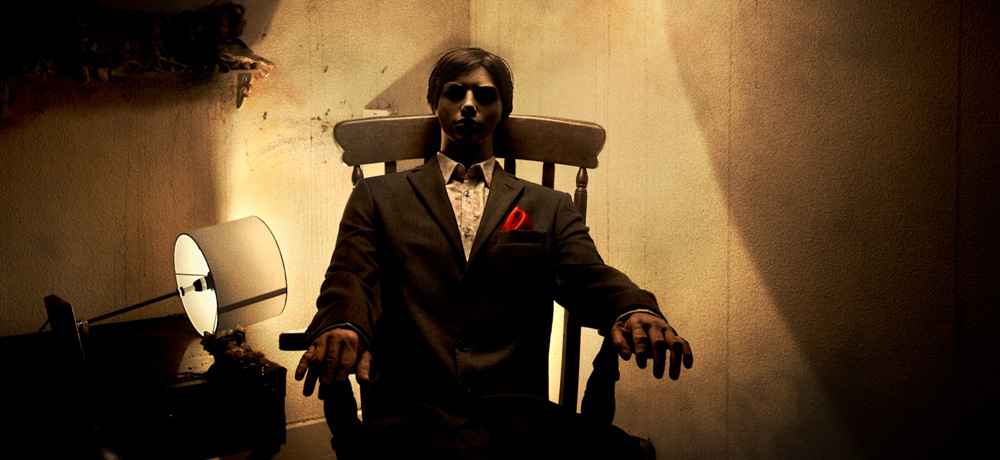 Happy Halloween, readers! Our favorite holiday is finally upon us, and while I know most of us are planning spending our day (and night) enjoying tons of movies, I've put together this collection of recently released horror short films that are perfect to enjoy today when you're looking for some micro-doses of thrills and chills.
We hope you enjoy these five fright-filled shorts!
Dear Guest (Directed by Megan Freels Johnston)
Starring: Ashley Bell and Noureen DeWulf
Synopsis: A couple checks into a vacation rental only to find that the anonymous host likes to play games on its guests.

---------
Face Mask (Directed by Dan Allen and Adam Huber)
Starring: Bill Parmentier and Zachary Allen Farmer
Synopsis: Don't forget to wear your mask in public.
---------
A Doll Distorted (Directed by Niall Shukla)
Starring: Nicci Brighten and Cory Stuckey
Synopsis: Jane suffers from haphephobia (the pathological fear of touch), tormented by years of loneliness and isolation she orders a synthetic love doll online to nightmarish consequences.
--------
Couples Therapy (Directed by Tim Hendrix)
Starring: Rob Pinkston, Bevin Bru, and John Alton
Synopsis: A nice couple is having some problems so they go to a therapist.
---------
Too Late (Directed by Roy Stein)
Synopsis: Deep into the small hours of the night, drenched in black coffee and paperwork, a lonely man's sanity starts to slip away.