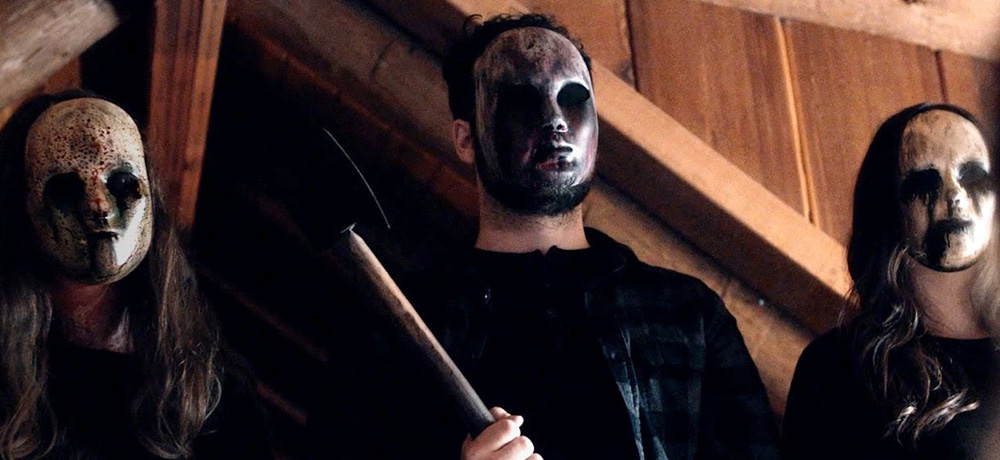 THE RULE OF THREE Short Film: "The Rule Of Three is a horror short film directed, written, & produced by horror filmmaker Elwood Quincy Walker, (Kissed, (2020). This psychological horror slasher short film stars Hannah Barefoot from Shudder's Creepshow Series & is scored by composer Alexander Taylor (Scream, Queen! My Nightmare On Elm Street)."
Synopsis: "A woman haunted by her OCD and intrusive thoughts must overcome herself and face  her inner demons to survive the night in the event of a terrifying home invasion by three  masked slashers."
---------
40uR Short Film: "Four witches cast a spell that goes... exactly right"
Directed by: Charles Chudabala
Starring: Jennifer Nangle, Erica Curry, Alex Hogy, Charles Chudabala and Joe Filippone
Cinematography by: Richard Aguirre and Paul Stephen Edwards
Score: Zeke Jones
Sound: Zeke Jones
1st AD: Joe Filippone
2nd AD: Reyna Meree Velarde
Script Supervisor: Reyna Meree Velarde
Production Assistant: Devon Alexander Fuller
Music by: Len Lamanna
Edited by: Charles Chudabala
---------
Watch the Trailer for LA DOSIS: "Marcos is an experienced nurse who works the night shift of a private clinic. He is successful and professional, though it is soon revealed that he uses his position to help suffering patients find early peace. A new nurse in the clinic, Gabriel, shakes the sector: he is young, intelligent, beautiful, and seduces everyone. He soon deciphers Marcos' secret and the clinic becomes a battle of wits and seduction. Marcos retracts until he discovers that Gabriel also dabbles in euthanasia, though for different reasons. This revelation forces him to confront Gabriel and Marcos knows that only by exposing his own true identity will he be able to stop him."
On VOD/digital on June 11, 2021