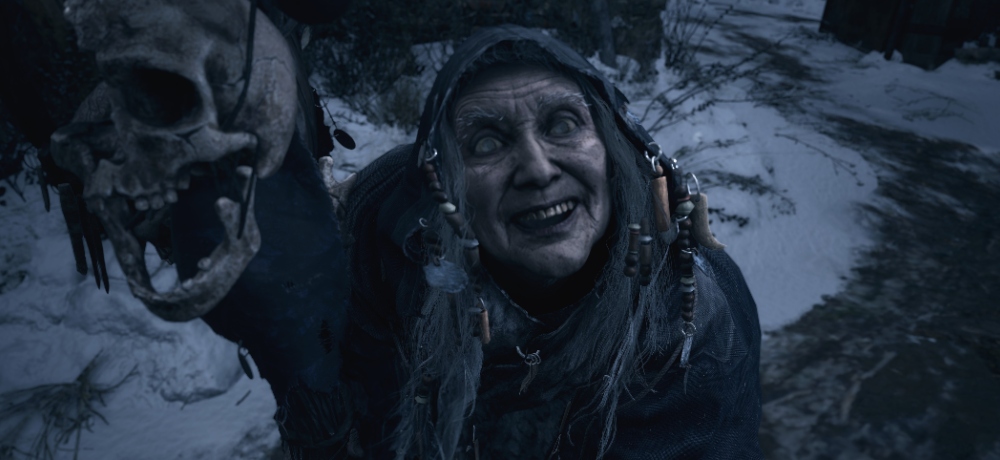 After exploring the Baker family's haunting home in Resident Evil 7: Biohazard, I can't wait to see what scares await in the next installment of Capcom's longtime horror franchise, and during the online PlayStation 5 Showcase event today, a new trailer was revealed for Resident Evil Village, offering a deeper look into the game's perilous plot.
Below, you can view the new trailer and the previously released trailer ahead of the game's release next year on the PlayStation 5, Xbox Series X, and Steam.
It was announced at the online showcase that the PlayStation 5 will be released on November 12th in select countries followed by a global release on November 19th, and we'll be sure to keep Daily Dead readers updated on Resident Evil Village and other horror games coming out on the new console.
From the Previous Press Release: "The all-new title is currently in development using Capcom's proprietary RE Engine, which was used to create vivid gameplay experiences in hit titles such as Resident Evil™ 7 biohazard, Resident Evil™ 2, Resident Evil™ 3, and Devil May Cry™ 5. RE Engine paired with next generation console technology will elevate the survival horror experience in Resident Evil Village to new heights, as the title will showcase the most realistic and terrifying graphics to date. Resident Evil Village is scheduled for a 2021 release on PlayStation®5, Xbox Series X and Steam.

Set a few years after the critically acclaimed Resident Evil 7 biohazard, the all-new storyline begins with Ethan and his wife Mia living peacefully in a new location, free from their past nightmares. Just as they are building their new life together, tragedy befalls them once again. Chris Redfield, the legendary hero from the Resident Evil™ series who made a brief appearance in Resident Evil 7 biohazard, is reacquainted with the couple and horribly disrupts their life, leaving Ethan devastated and thrown into an entirely new nightmare.

The first-person action in Resident Evil Village begins when players assume the role of a distraught and shattered Ethan as he seeks to uncover the mysterious new horrors that plague a once peaceful village. Throughout this terrifying journey, players will fight for every breath as they are hunted by vicious new enemies that have infested the snow-capped locale. Channeling the capabilities of next generation consoles, the detailed realism and relentless feeling of fear will increase with each desperate battle for survival, while moments of calm will leave players wondering what new horrors await."