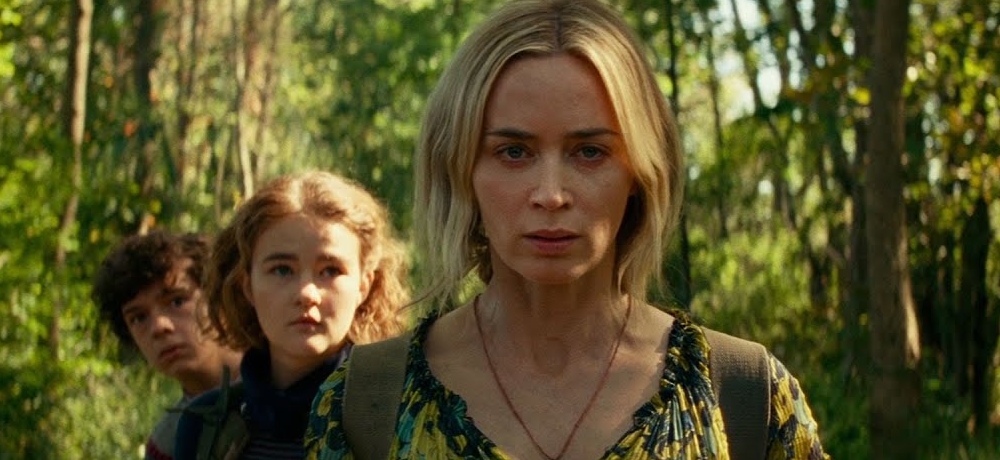 Back in March, A Quiet Place Part II was one of the first movies delayed due to the rising coronavirus, so perhaps it's fitting that it could be one of the first movies to come back into theaters, as Paramount has given the sequel a new September release date.
According to multiple sources, including Exhibitor Relations and The Hollywood Reporter, A Quiet Place Part II is now scheduled to be released in theaters on September 4th, 2020 (Labor Day weekend).
Of course, we don't know with full certainty what stage the COVID-19 pandemic will be in September. Even if self-quarantining is a thing of the past for the lucky ones by then, we'll have to wait and see what types of social distancing rules are put into place for large gatherings at public events such as movie screenings.
For the time being, though, A Quiet Place Part II is set to come out in theaters on Labor Day weekend, and if that release date stands firm, it could serve as a light at the end of the tunnel for a year that has truly been stranger than fiction.
We'll be sure to keep Daily Dead readers updated on A Quiet Place Part II as more news is revealed.
Written and directed by John Krasinski (based on characters created by Bryan Woods and Scott Beck), A Quiet Place Part II stars Emily Blunt, Cillian Murphy, Millicent Simmonds, Noah Jupe, and Djimon Hounsou.
"Following the deadly events at home, the Abbott family (Emily Blunt, Millicent Simmonds, Noah Jupe) must now face the terrors of the outside world as they continue their fight for survival in silence. Forced to venture into the unknown, they quickly realize that the creatures that hunt by sound are not the only threats that lurk beyond the sand path."