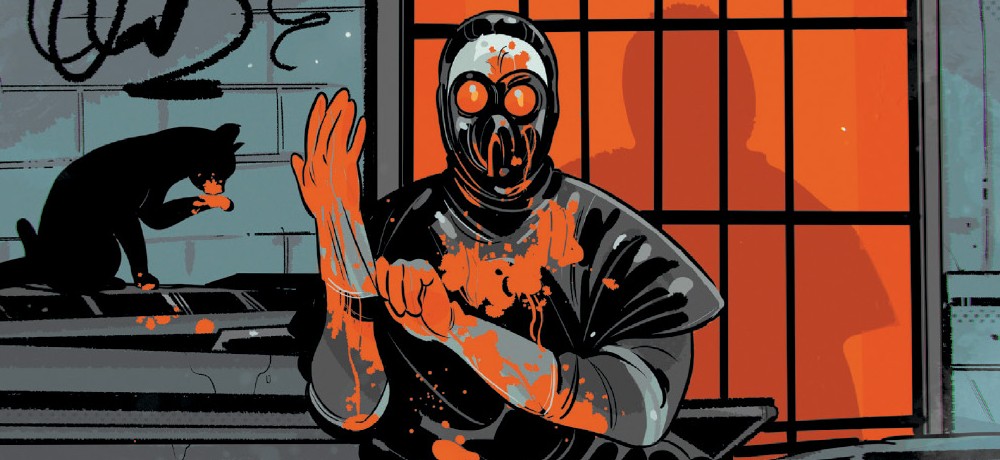 This past July, we gave Daily Dead readers an exclusive look at the characters from Invasive, the new comic book series from Cullen Bunn & Jesús Hervás. "A Radical New Experiment in Horror," the first issue of Invasive is due out December 6th and we're back with an exclusive look ath variant covers from Luana Vecchio and Brian Level!
Oni Press is proud to announce INVASIVE #1 (of 4) – a terrifying new experiment in pain from Eisner Award nominee Cullen Bunn (THE SIXTH GUN, BASILISK) and acclaimed illustrator Jesús Hervás (THE EMPTY MAN), beginning in December 2023!

"INVASIVE might very well go down as Cullen Bunn's ultimate statement on what the horror comic can and should be. As both a mystery and meditation on the addictive nature of power, INVASIVE is one of the most compelling, thought-provoking, and genuinely rattling projects that I have ever had the privilege to shepherd forward," said Oni Press President & Publisher Hunter Gorinson. "We can't share too much for fear of spoiling what Cullen and Jesús have planned, except to say this: No matter what you think...you are not ready."

"INVASIVE is a thing of nightmare. For me, literally," said Cullen Bunn. "The initial seed of the idea sprang from a terrifying nightmare that startled me awake in the dark. While developing the idea, I was beset by even more nightmares. And while writing it? You guessed it. Nightmares. It's a book that worries and haunts me, and I think it represents a bit of a signpost in the road of my approach to horror in general. I believe that in the years to come, it will be thought of as one of my most disturbing stories."

Look for INVASIVE #1 (of 4) - coming in December, only from Oni Press!
Series Synopsis:
"Beyond excess, beyond ethics, beyond science. . . . Enter a terrifying new experiment in pain from Eisner Award nominee Cullen Bunn (The Sixth Gun, Basilisk) and acclaimed illustrator Jesús Hervás (The Empty Man)!
Dr. Carrie Reynolds was a veteran trauma surgeon with a godlike mastery of muscle and bone. But outside the operating room, her rigidly ordered life spiraled into chaos when her daughter, Heather—a recovering plastic surgery addict—suddenly disappeared, only to mysteriously reemerge in a catatonic state, her vocal cords removed . . . the latest in a series of victims all scarred by a battery of brazenly cruel medical procedures that have baffled police and left an alarming number of once-ordinary citizens maimed, mutilated, or dead on arrival.
Because, deep beneath the streets of Carrie's city, a new kind of underground hospital has just opened its doors . . .  and, once inside, there are no rules, no oaths, and no taboos too deep to not to be broken. Together, a new class of surgeon has sworn to pierce the final threshold of accepted medical orthodoxy one incision at a time.
The scalpel is their tool. The alleys are their operating theater. Murder is their medicine. And only Carrie can stop what they're planning next . . ."
INVASIVE #1 (of 4)
Written by Cullen Bunn
Illustrated by Jesús Hervás
Cover A by Jesús Hervás
Cover B by Luana Vecchio
Cover C by Brian Level
Cover D Full Art Variant (1:10) by Luana Vecchio
Cover E B&W Variant (1:15) by Brian Level
Cover F Inventive Variant (1:20) by Jae Lee
Cover G B&W Variant (1:50) by Jae Lee
$4.99 | 32 pgs. | COMING IN DECEMBER!
On sale 12/6/23
FOC: 11:13/23
IOD: 10/26/23
Cover A by Jesús Hervás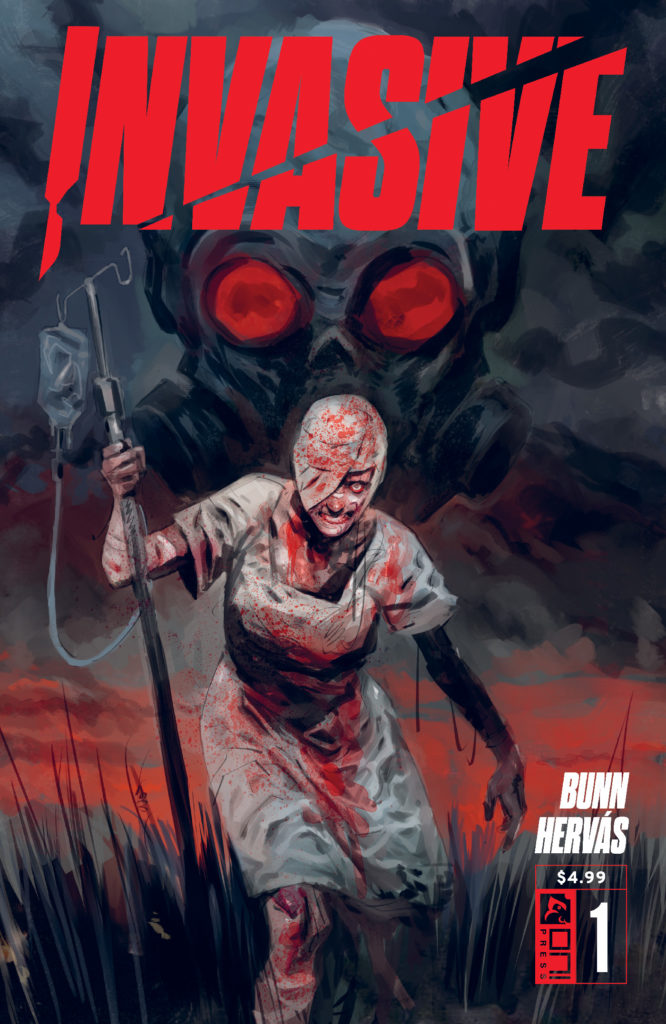 Cover B by Luana Vecchio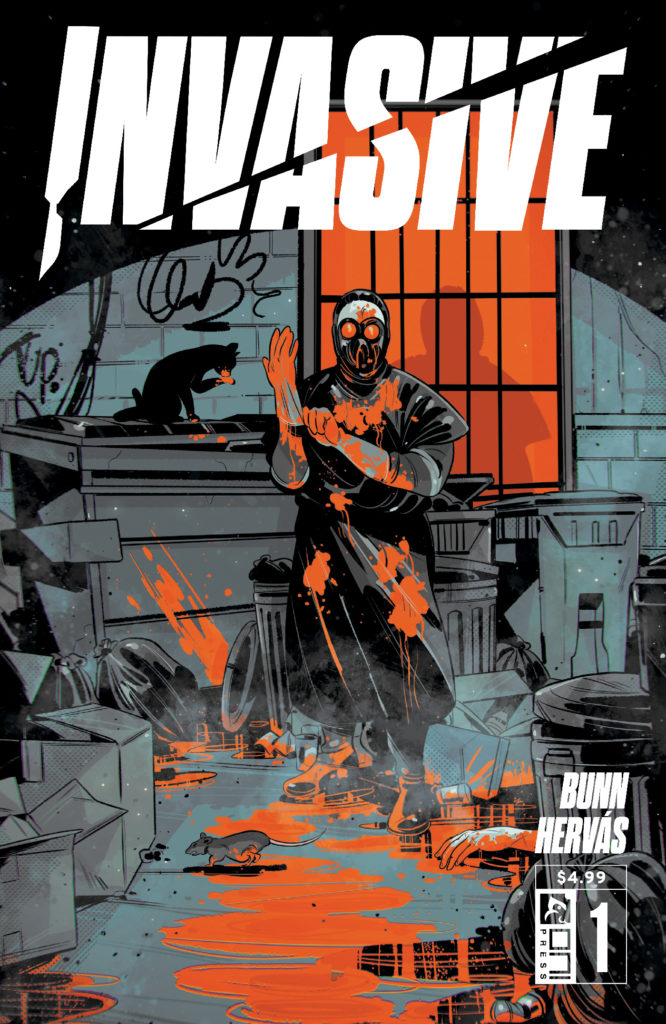 Cover C by Brian Level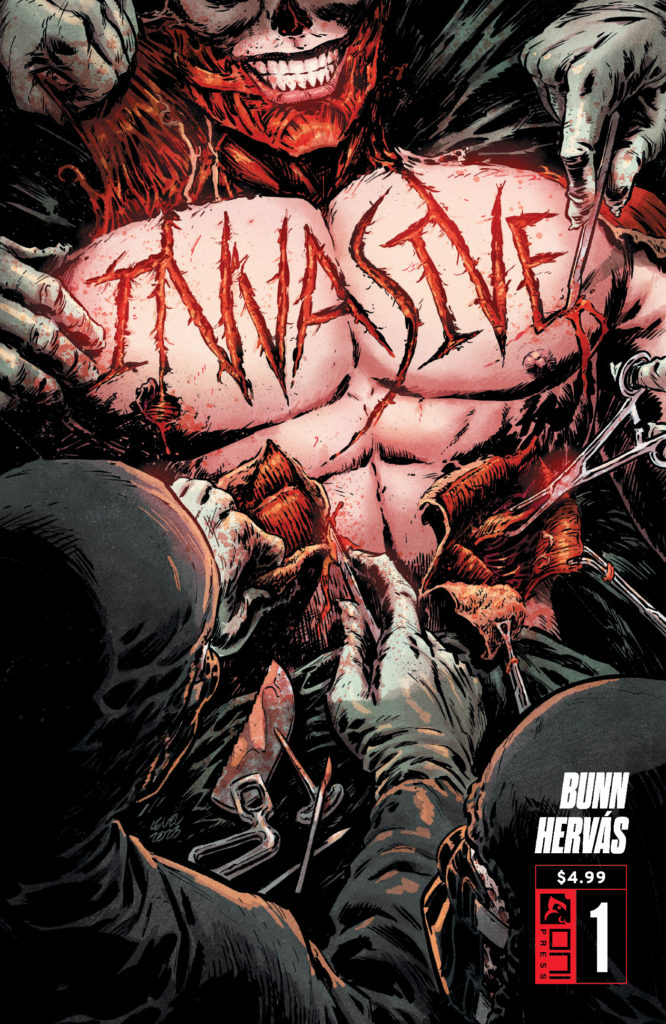 Cover D Full Art Variant (1:10) by Luana Vecchio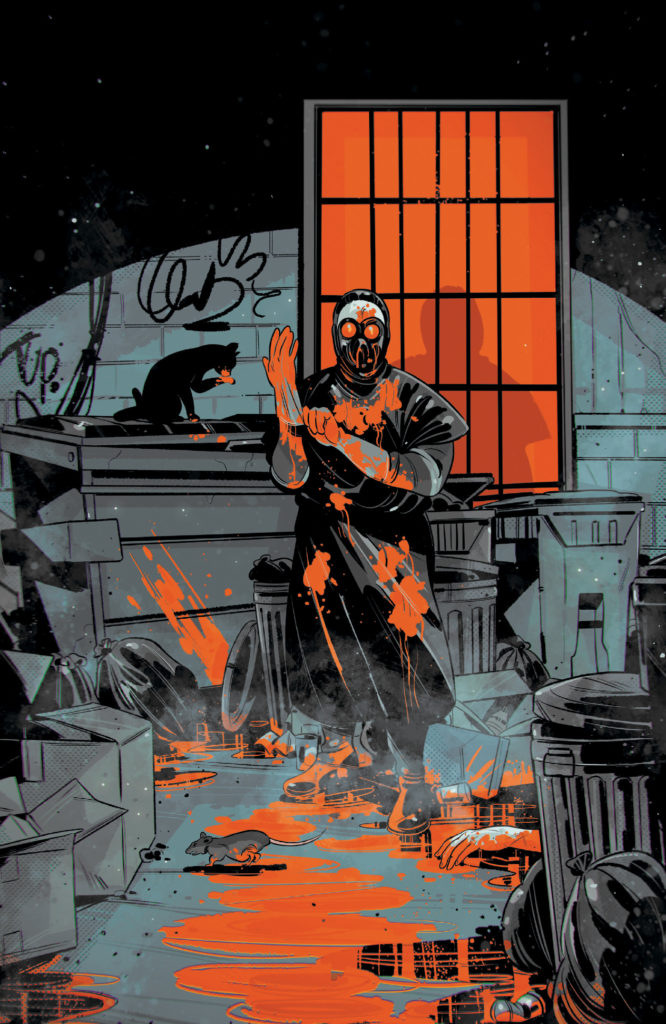 Cover E B&W Variant (1:15) by Brian Level