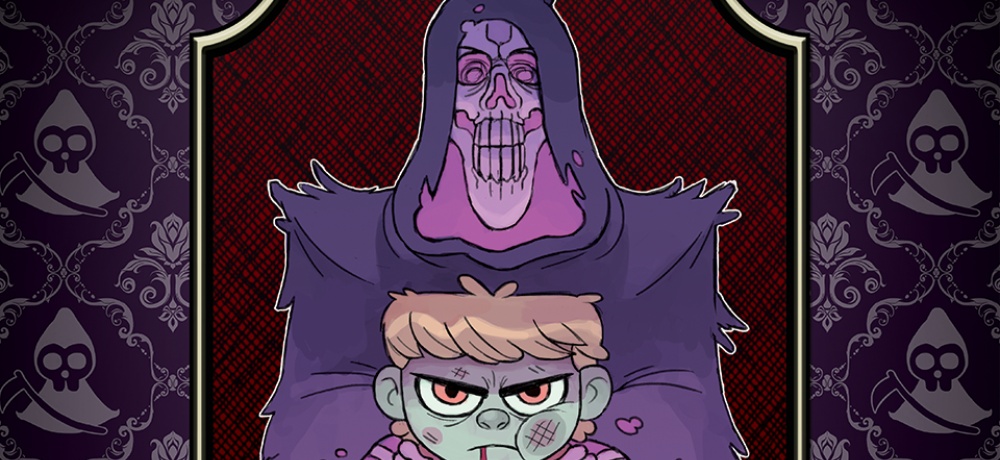 Back in 2015, we shared the news of Afraid of Everything, a book written by Adam Tierney and illustrated by Matthieu Cousin that highlights phobias from A to Z in a fun and frightening style. Now, several years later, IDW Publishing has released the book worldwide in both digital and hardcover formats, and we've been provided with preview pages to share with Daily Dead readers.
You can check out the book's family friendly takes on arachnophobia, necrophobia, and technophobia in our preview pages below, and to learn more, visit IDW Publishing's official website.
"What kind of scared are you? Find out in these fun horror stories for young readers based on a range of phobias from Arachnophobia to Zoophobia!

As the sun goes down, grab a group of your closest friends and huddle together under a blanket, reading by flashlight, frozen with terror at every creek and snap heard throughout your house! These tales of fear, dread, risk, and doom contain all the classic elements of horror that young fans crave without the gore.

Features 26 terrifying short stories, each based on a different A-to-Z phobia and accompanied by a unique illustration. Read fun and scary tales about Frigophobia (freezing), Lygophobia (shadows), Melissophobia (bees), Scopophobia (being watched), and many more!

Also included are 11 bonus stories featuring art by Temmie Chang, Mariel Cartwright, and Ko Takeuchi plus a section detailing the origins and developments of the stories and art."
Preview pages: