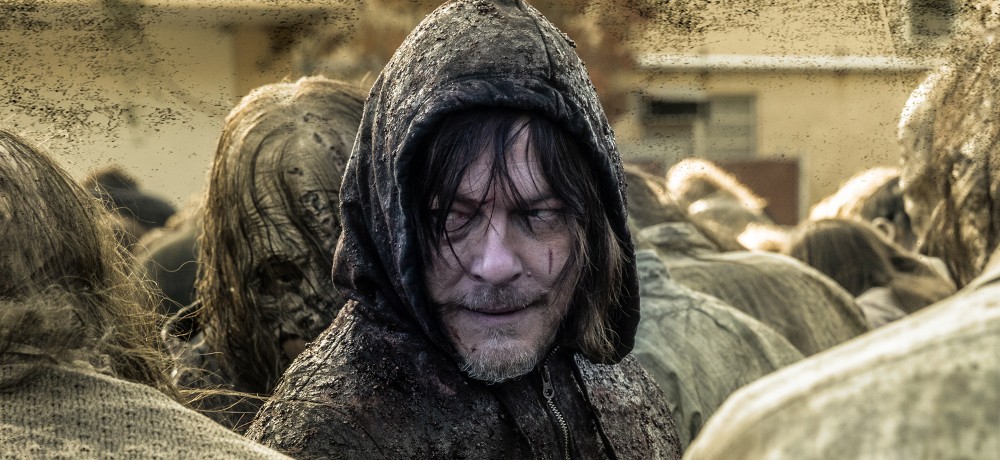 The coronavirus has already delayed the premiere of The Walking Dead: World Beyond, halted production on Fear The Walking Dead Season 6, and postponed pre-production on The Walking Dead Season 11. Now, COVID-19 has also infringed on the tenth season of The Walking Dead, as AMC has announced that the airing of the final episode of the current season has been delayed.
The following announcement was made on the official Facebook page for AMC's The Walking Dead (along with the image below):
"Current events have unfortunately made it impossible to complete post-production of The Walking Dead Season 10 finale, so the current season will end with its 15th episode on Sunday, April 5. The planned finale will appear as a special episode later in the year."
The final episode of season 10 was originally scheduled to air on Sunday, April 12th. The delay of the season 10 finale means that two more episodes are expected to air this season, episode 10.14 on March 29th and episode 10.15 on April 5th.
Titled "Look at the Flowers," the next episode of The Walking Dead will air on Sunday, March 29th at 9:00pm EST on AMC. In case you missed it, we have a gallery of photos from the upcoming episode, and check here to catch up on our previous coverage of the tenth season.
We'll keep Daily Dead readers updated on future announcements regarding The Walking Dead Season 10.
Image courtesy of Jackson Lee Davis/AMC: