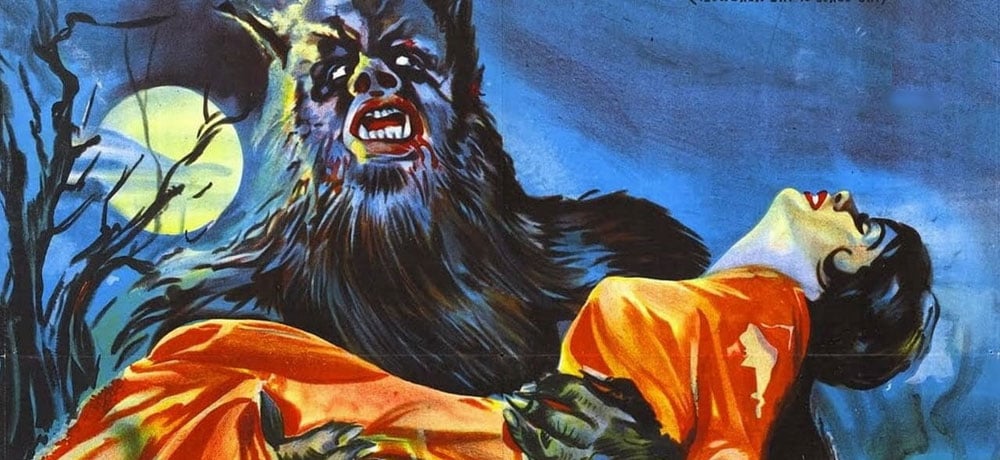 Hello, dear readers! We have a brand new batch of Blu-ray and DVD releases coming our way this week, and there are some killer titles that you're definitely going to want to pick up, including Scream Factory's Blu-ray release of The Curse of the Werewolf.
We also have some excellent recent titles headed to various formats this week, including Why Don't You Just Die! (which this writer absolutely loved), Sea Fever (another film I really enjoyed immensely), The Turning, and Party Hard, Die Young.
Other releases for April 21st include Prey, Colour of the Dark, and a brand new Blu-ray for Fatal Attraction.
The Curse of the Werewolf (Scream Factory, Blu-ray)
His beast-blood demanded he KILL ... KILL ... KILL! Directed by legendary horror filmmaker Terence Fisher (Horror of Dracula, The Curse Of Frankenstein), this atmospheric tale of terror stars Oliver Reed (Venom, The Brood) as the orphan of a maniacal beggar and a mute girl. From his birth to young manhood, he discovers a horrible secret. Try as he may, the cursed man is unable to deny the dark force within him. When the moon is full, he becomes an uncontrollable, seemingly unstoppable killer incapable of distinguishing between friend and foe. Spectacular makeup effects and beautifully photographed 19th-century European locales heighten the suspense of this classic tale of horror.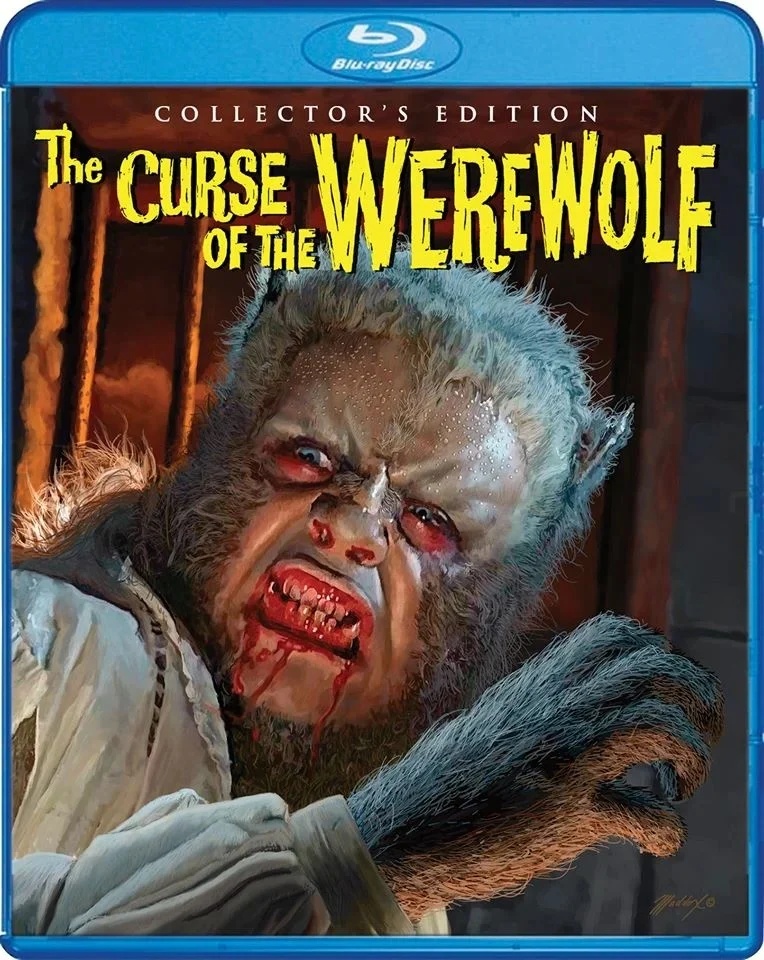 Party Hard, Die Young (RLJE Films, Blu-ray & DVD)
School's out, so Julia, her friends and thousands of fellow graduates are on their way to an island resort in Croatia, and it's supposed to be the party of their lives! The harmless fun soon turns deadly serious when Julia's friend is killed, and it probably wasn't an accident. Slick, stylish and loud, PARTY HARD DIE YOUNG is in the tradition of the best post-Scream slashers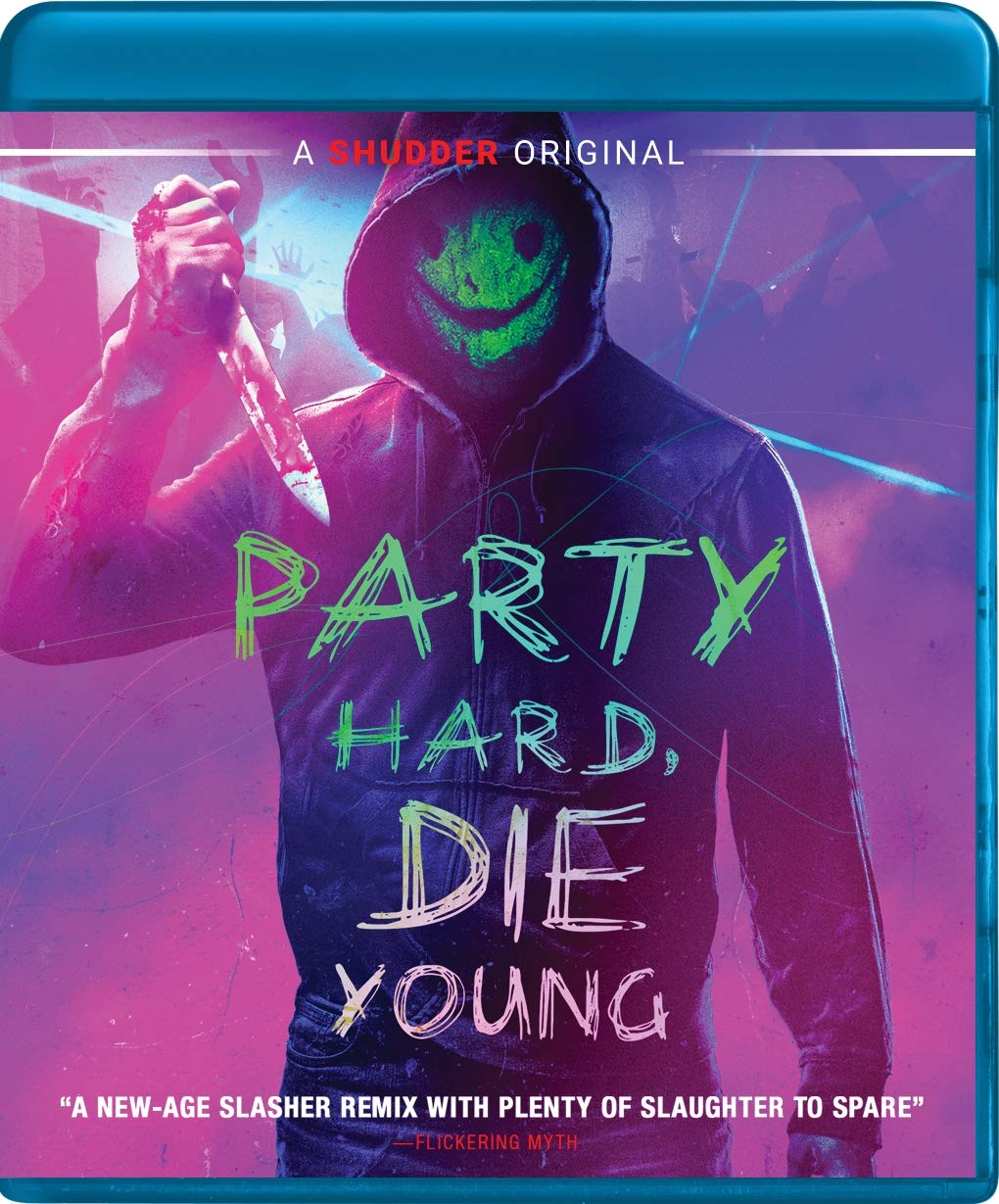 Sea Fever (Gunpowder & Sky, DVD)
Solitary marine biology student Siobhán endures a week on a ragged fishing trawler, where she's miserably at odds with the close-knit crew. But out in the deep Atlantic, an unfathomable life form ensnares the boat. When members of the crew start succumbing to a strange infection, Siobhán must overcome her alienation and win the crew's trust, before everyone is lost.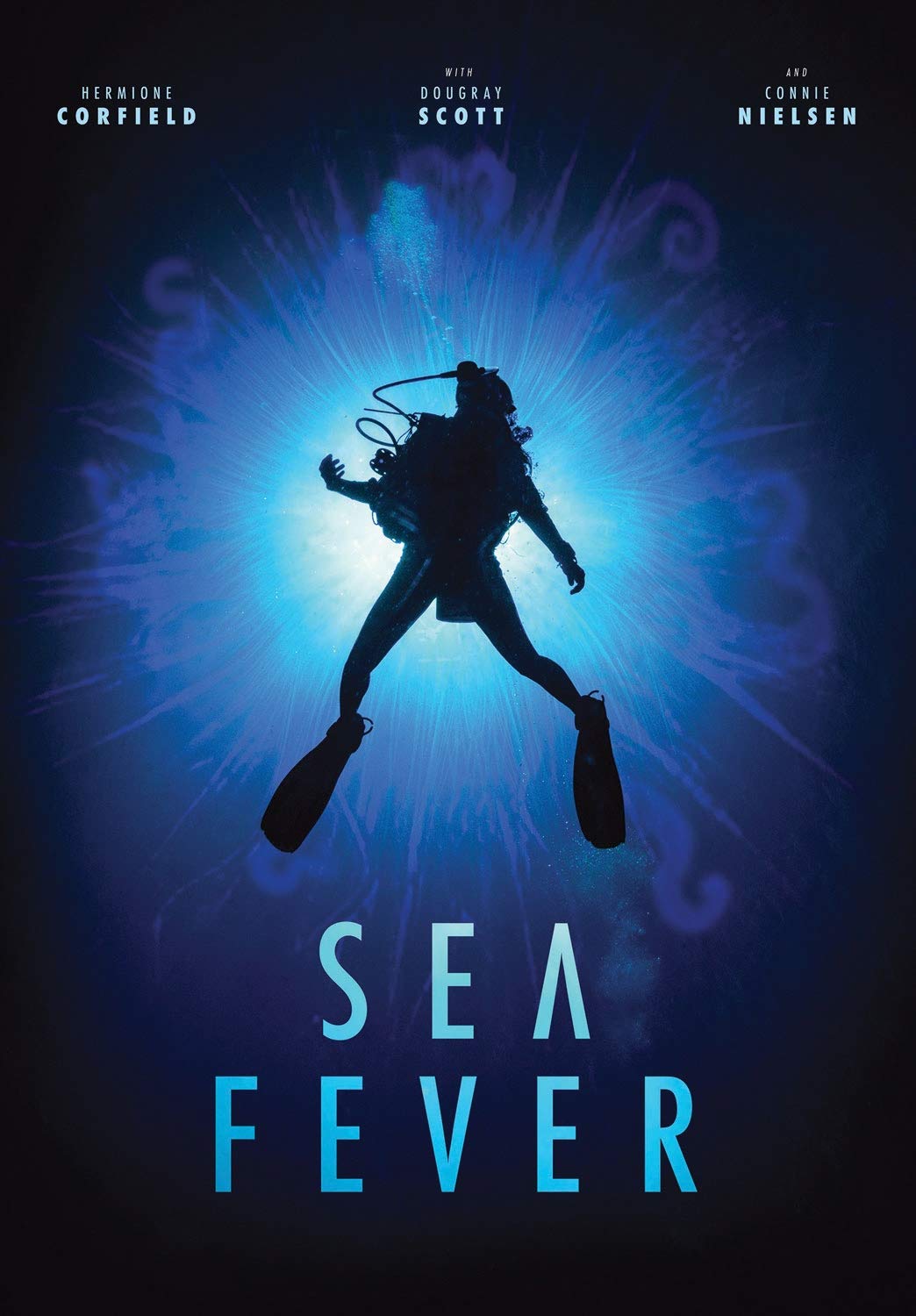 The Turning (Universal Pictures Home Entertainment, Blu/DVD/Digital Combo & DVD)
The Turning stars Finn Wolfhard (TV's Stranger Things) and Mackenzie Davis (TV's Black Mirror) in a thrilling adaptation of Henry James' landmark novel. At a mysterious estate in the Maine countryside, a newly appointed nanny is charged with the care of two disturbed orphans. She quickly discovers that both the children and the house are harboring dark secrets and things may not be as they appear.
Special Features:
Alternate Ending
Deleted Scenes
Behind The Turning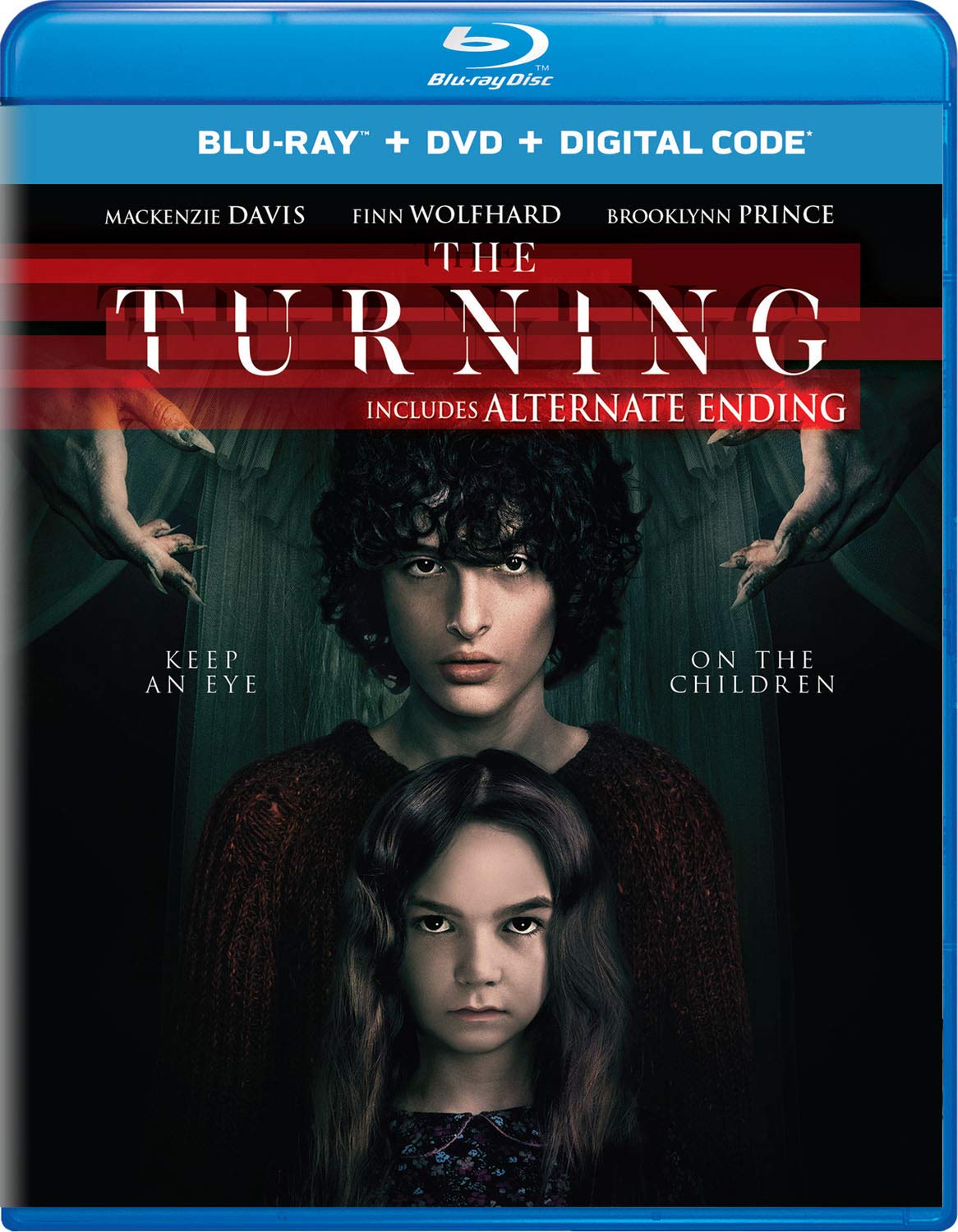 Why Don't You Just Die! (Arrow Video, Blu-ray)
Shades of early Tarantino, Edgar Wright and Sam Raimi abound in this violent, stylish and riotously entertaining slice of family life, Moscow style, described as a splatterpunk action comedy drenched in gleefully dark Russian humor (The Hollywood Reporter) and an amazing first feature from a filmmaker to watch (Screen Anarchy).
Matvey (Aleksandr Kuznetsov) has just one objective: to gain entry to his girlfriend's parents apartment and kill her father Andrey (Vitaliy Khaev) with a hammer to restore her honor. But all is not as it initially seems, and Matvey's attempts to bludgeon the family patriarch to death don t quite go to plan as Andrey proves a more formidable, not to mention ruthless, opponent than he anticipated and Matvey, for his part, proves stubbornly unwilling to die. 
Making his feature debut, writer/director Kirill Sokolov presents a rousing tale of family, modern relationships and the dark places they can take you to when things turn sour. Featuring a soundtrack that veers between Ennio Morricone-esque western riffs and toe-tappingly catchy pop numbers, Why Don't You Just Die! delivers laughs, shocking twists and copious quantities of blood and gore, and establishes Sokolov as one of cinema's brightest rising stars.
SPECIAL EDITION CONTENTS:
High Definition Blu-ray (1080p) presentation
Original lossless DTS-HD Master Audio 5.1 and PCM 2.0 stereo soundtracks
Optional English subtitles
Brand new interview with author and critic Kim Newman, exploring Why Don't You Just Die!within the context of the long-standing tradition of single location cinema
Exclusive behind-the-scenes footage from rehearsals and the film set
Four short films by Kirill Sokolov: Could Be Worse, The Outcome, The Flameand the award-winning Sisyphus is Happy(Best Director and Gold Frame awards, 2013 Unprecedented Cinema International Festival of Short Film)
Theatrical trailer
Kirill Sokolov's complete original storyboard for the film (BD-ROM content)
Reversible sleeve featuring two choices of artwork
FIRST PRESSING ONLY: Illustrated collector's booklet featuring new writing by Neil Mitchell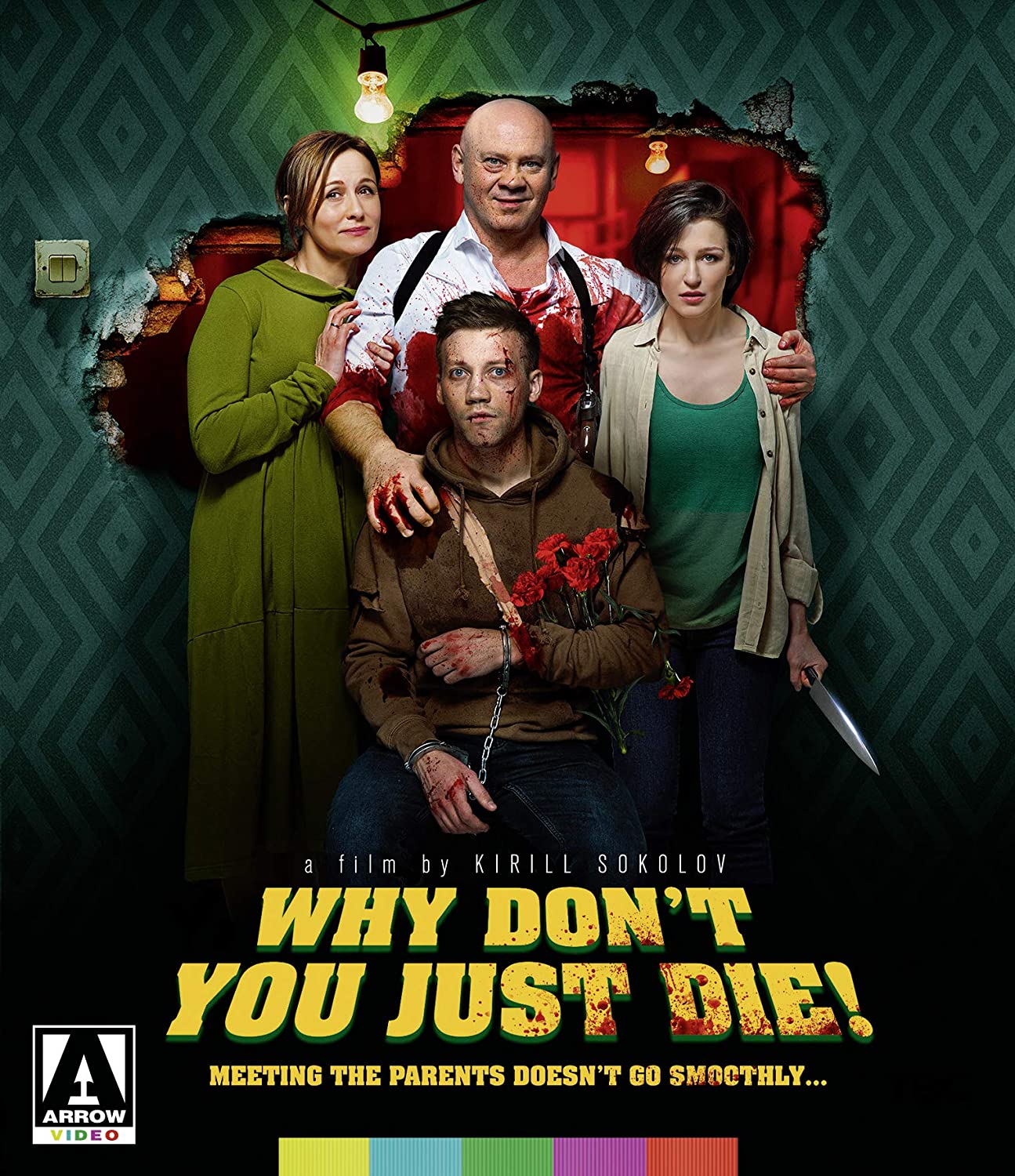 ALSO AVAILABLE THIS WEEK:
Colour from the Dark (Studio Interzona, Blu-ray & DVD)
Fatal Attraction (Paramount Home Entertainment, Blu-ray) 
Prey (Strand Home Video, DVD)