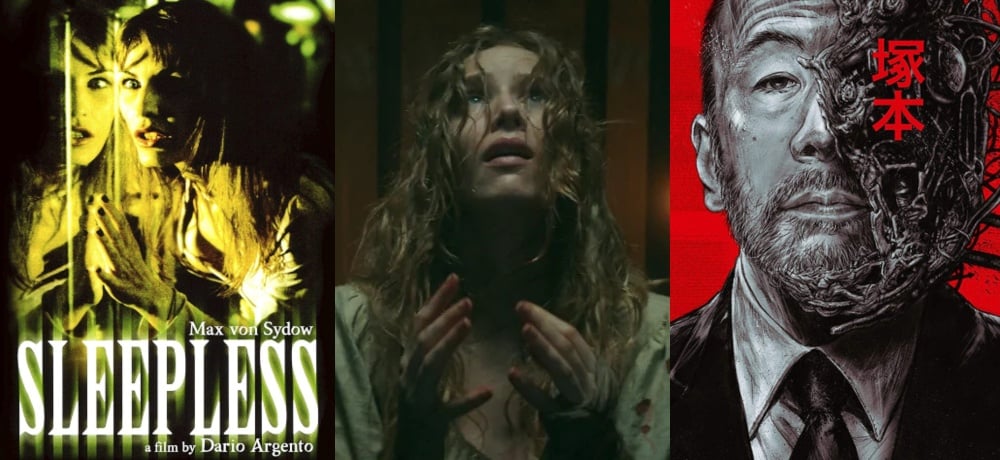 We have an eclectic array of home media offerings coming out this week, led by the latest from Neil Marshall, The Reckoning. Shadow in the Cloud, featuring Chloë Grace Moretz, is also headed to Blu-ray and DVD this Tuesday, and if you missed the previous release of the Shinya Tsukamoto set from Arrow, they are releasing a standard Special Edition version of Solid Metal Nightmares as well. 
Other Blu and DVD releases making their debut on April 6th include Doors, Sleepless, Dawn of the Beast, Lurking in the Woods, and Killer Karaoke.
The Reckoning (RLJE Films, Blu-ray & DVD)
After losing her husband during the Great Plague, Grace Haverstock (Charlotte Kirk) is unjustly accused of being a witch and placed in the custody of England's most ruthless witch-hunter, Judge Moorcroft (Sean Pertwee). Forced to endure physical and emotional torture while steadfastly maintaining her innocence, Grace must face her own inner demons as the Devil himself starts to work his way into her mind.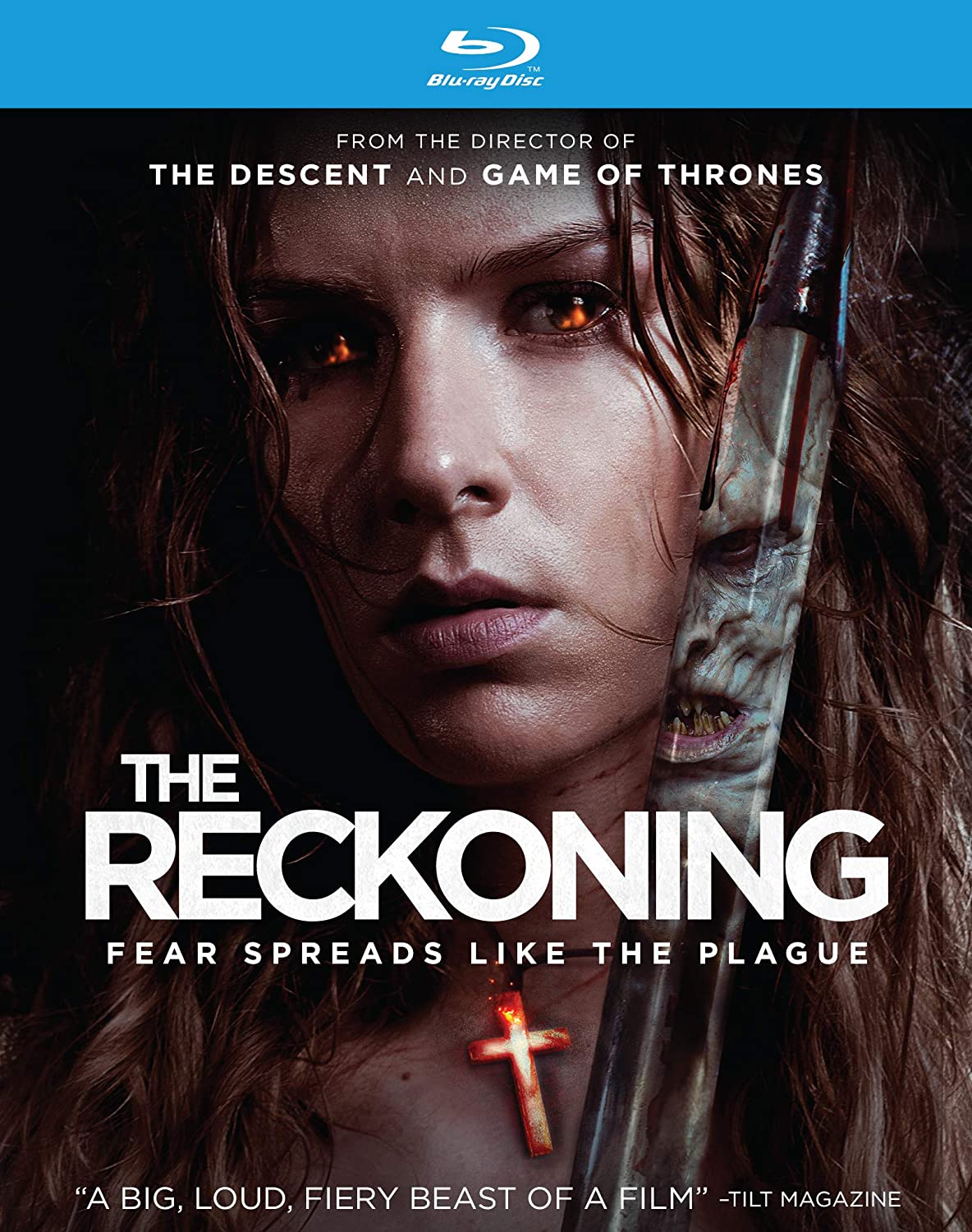 Shadow in the Cloud (Lionsgate, Blu-ray & DVD)
A female WWII pilot traveling with top secret documents on a B-17 Flying Fortress encounters an evil presence on board the flight.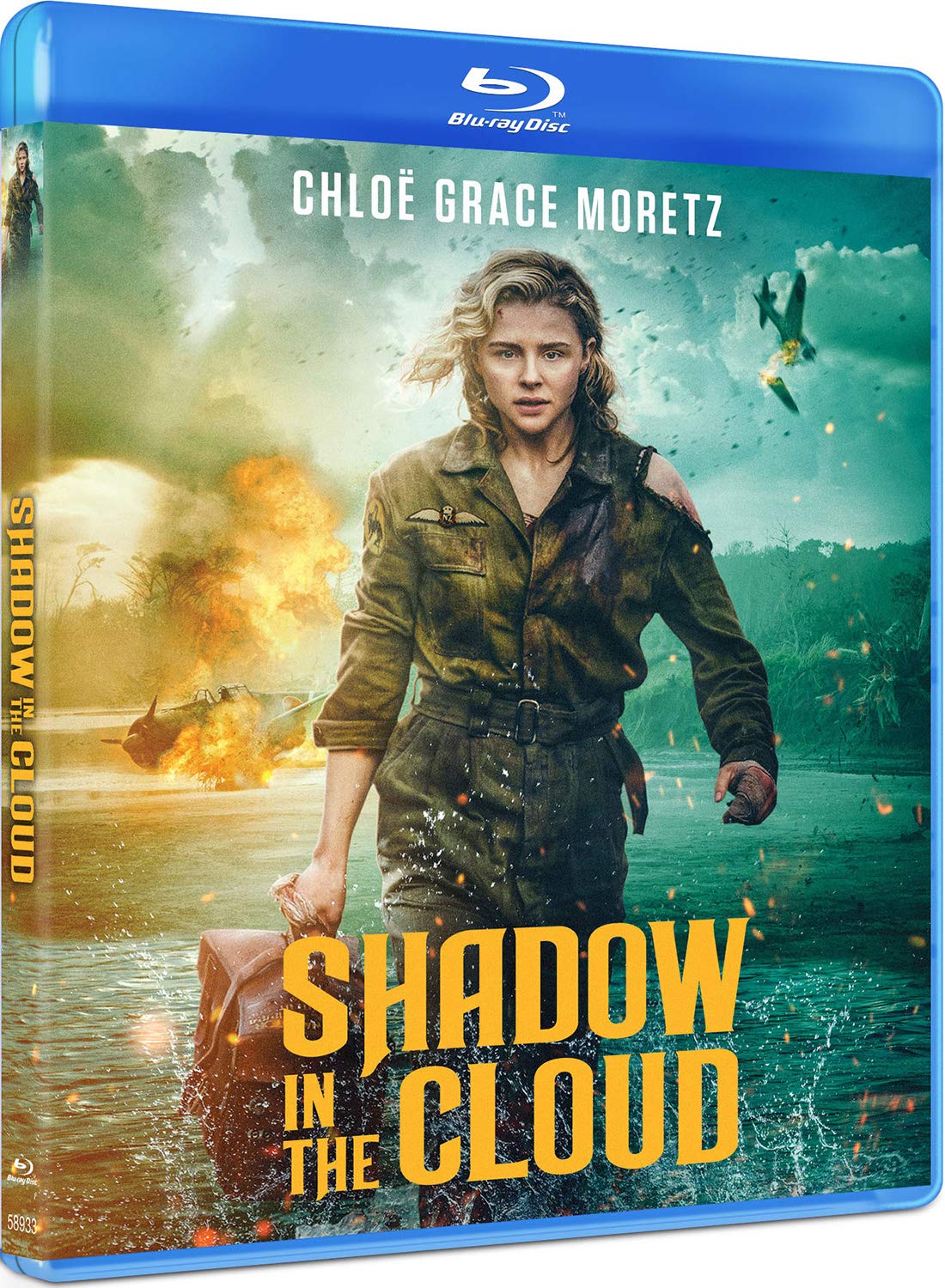 Sleepless (Kino Lorber, Blu-ray)
Dario Argento (Suspiria, Deep Red) brings us a chilling giallo film like only the true master can. A series of grisly murders in the city match the work of a serial killer who appears to have escaped the authorities and disappeared without a trace seventeen years earlier. A retired police detective (Max von Sydow, The Exorcist, The Three Days of the Condor) who is familiar with the case comes out of retirement to catch the killer. Beautifully shot by Ronnie Taylor (Sea of Love) with a wonderful score by Goblin (The Church). The stellar cast includes Chiara Caselli (My Own Private Idaho) and Rossella Falk (Modesty Blaise).
Special Features:
Audio Commentary by Film Historians Troy Howarth and Nathaniel Thompson -Interview with Director/Co-Writer Dario Argento

Interview with Co-Writer Franco Ferrini

Interview with Set Designer Massimo Antonello Geleng

Interview with Actor Gabriele Lavia Mr. Betti

Interview with Actor Paolo Maria Scalondro Commissioner Manni

Trailers

Dual-Layered BD50 Disc

In English and Italian with English Subtitles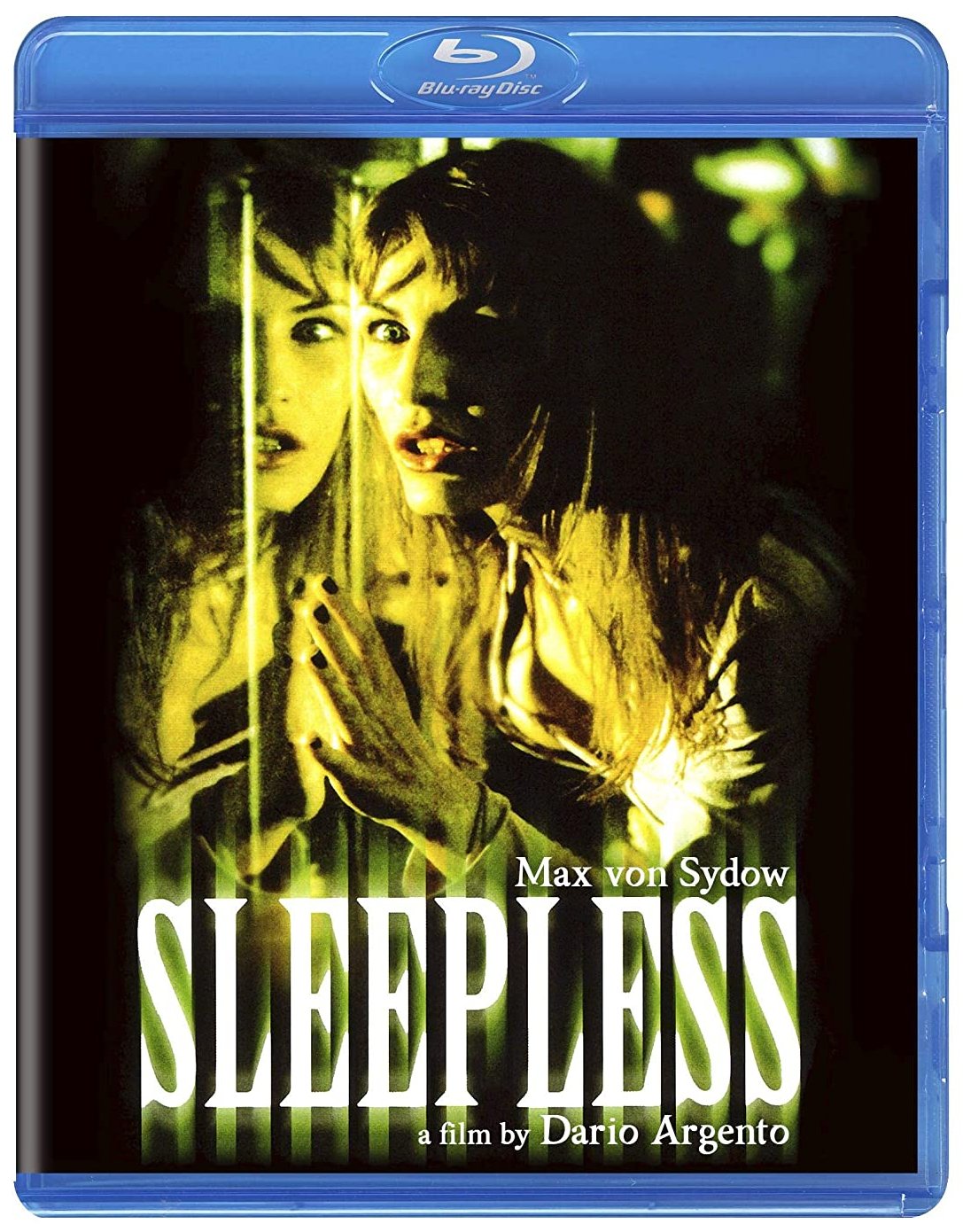 Solid Metal Nightmares: The Films Of Shinya Tsukamoto: Standard Special Edition (Arrow Video, Blu-ray)
One of the most distinctive and celebrated names in modern Japanese cinema, there's no other filmmaker quite like Shinya Tsukamoto. Since his early days as a teenager making Super 8 shorts, he has remained steadfastly independent, garnering widespread acclaim while honing his own unique and instantly recognizable aesthetic on the margins of the industry. Frequently exploring themes of urban alienation, physical transformation and psychosexual obsession, his films cross genre boundaries, defying straightforward classification. This collection gathers together eight feature-length films and two shorts from Tsukamoto's diverse filmography, including his most recent offering – his samurai drama Killing.
Includes:
Tetsuo: The Iron Man, Tetsuo II: Body Hammer, Tokyo Fist, Bullet Ballet, A Snake of June, Vital, Kotoko, Killing, The Adventure of Denchu-Kozo, Haze
SPECIAL EDITION CONTENTS:
High Definition Blu-ray™ (1080p) presentations of all ten films

Original lossless PCM 1.0 mono audio on Tetsuo: The Iron Man, Tetsuo II: Body Hammer, The Adventure of Denchu-Kozo and Tokyo Fist

Original lossless PCM 2.0 stereo audio on Bullet Ballet and Haze

Original lossless DTS-HD Master Audio 5.1 on A Snake of June, Vital, Kotoko and Killing

Optional lossless PCM 2.0 stereo audio on Tokyo Fist

Optional lossless DTS-HD Master Audio 5.1 on Bullet Ballet

Optional English subtitles for all films

Audio commentaries by Japanese cinema expert Tom Mes on all ten films

Japanese Cinema's Provocateur Extraordinaire, a career-spanning interview with Shinya Tsukamoto

An Assault on the Senses, a visual essay on the films and style of Shinya Tsukamoto by Japanese cinema expert Jasper Sharp

Multiple archival interviews with Shinya Tsukamoto, covering every film in the collection

Shooting A Snake of June, an archival behind-the-scenes featurette on the film's production

Archival The Making of Vital featurette

Archival behind-the-scenes featurette on Vital's world premiere at the Venice Film Festival

Archival featurette on Vital's special effects

The Making of Haze, an archival behind-the-scenes featurette on the film's production

Kaori Fuji at the Locarno Film Festival, an archival featurette focusing on Haze's lead actress

Archival Background to The Adventure of Denchu-Kozo featurette

Tokyo Fist, Bullet Ballet and Vital music clips

Multiple trailers and image galleries

Reversible sleeves featuring newly commissioned artwork by Gilles Vranckx, Gary Pullin, Jacob Phillips, Chris Malbon, Tommy Pocket, Peter Strain and Tony Stella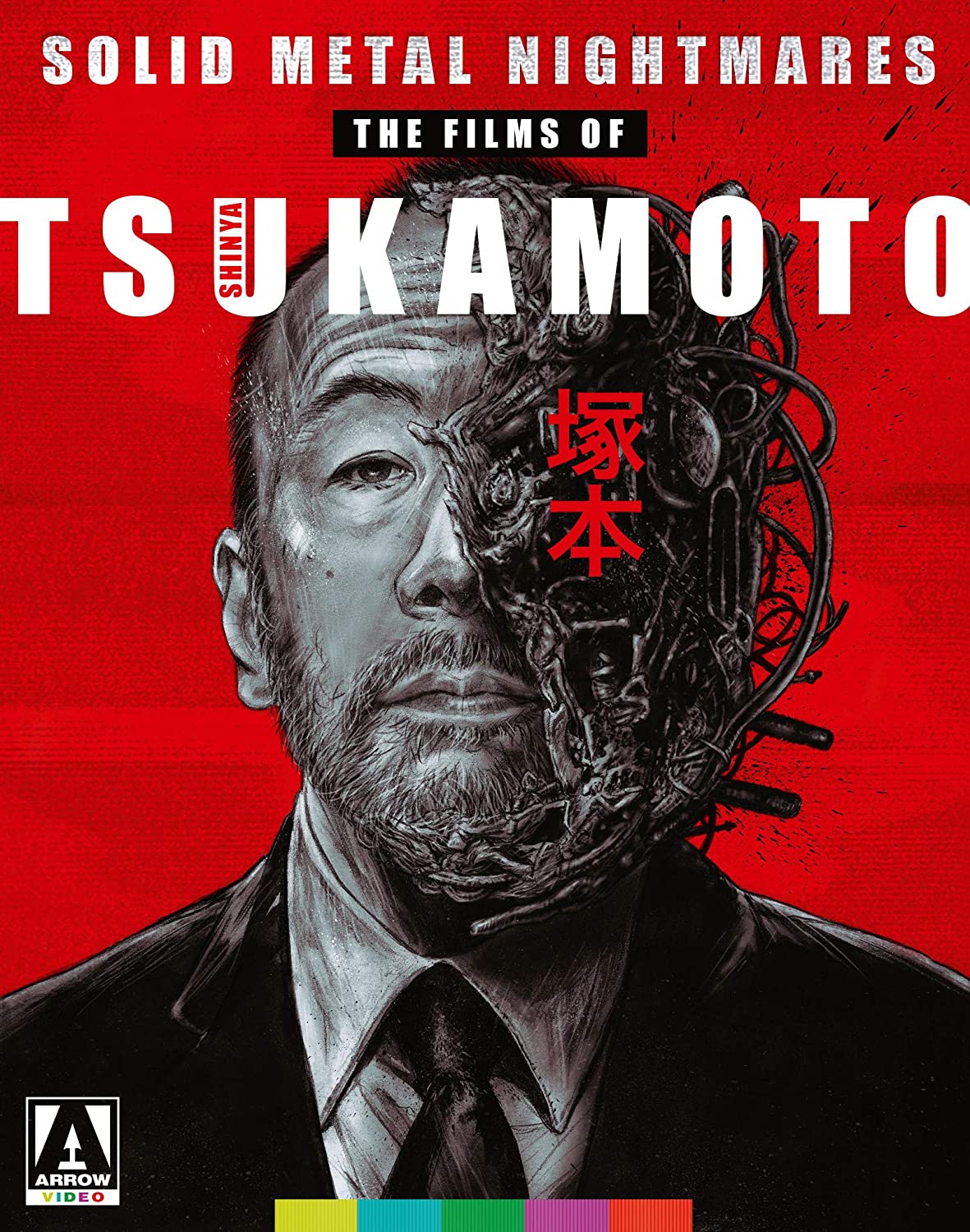 ALSO AVAILABLE THIS WEEK:
Dawn of the Beast (Uncork'd Entertainment, DVD)
Doors (Epic Pictures, Blu-ray)
Hansel & Gretel (2021) (Media Blasters, Blu-ray & DVD)
Killer Karaoke (ITN Distribution, DVD)
Lurking Woods (Midnight Releasing, DVD)
Override (ITN Distribution, DVD)
The Slaughterhouse Killer (Breaking Glass Pictures, DVD)