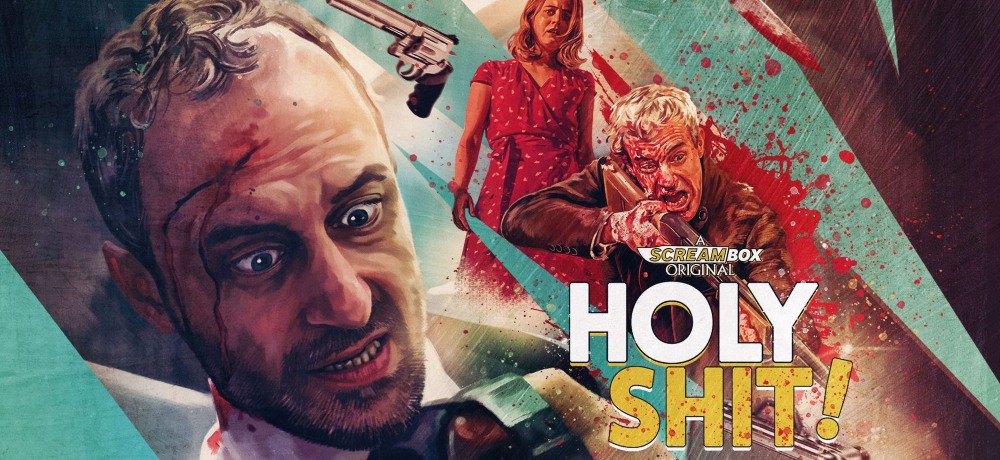 To me, the idea of getting trapped and potentially dying in a porta potty is one of the most unsettling "what ifs?" out there when it comes to bathrooms (and it's why I've always considered Stephen King's "A Very Tight Place" to be one of the scariest things he's ever written), so I'm especially creeped out by our exclusive clip from Lukas Rinker's feature debut, Holy Shit!

Below, you can watch the architect Frank (Thomas Niehaus) struggle to escape the claustrophobic confines of a porta potty in our exclusive clip from Holy Shit! (as well as the film's trailer), and keep an eye out for the movie when it exclusively streams on Screambox beginning Tuesday, March 21st!
Synopsis: Architect Frank regains consciousness in a locked porta potty on a building site where a demolition is being prepared. As he desperately tries to escape, he realizes the person behind this is going after his family next.

Holy Shit! marks the feature debut of writer-director Lukas Rinker. Thomas Niehaus stars with Gedeon Burkhard, Olga von Luckwald, Friederike Kempter, Rodney Charles, Björn Meyer, Uke Bosse, and Micaela Schäfer.