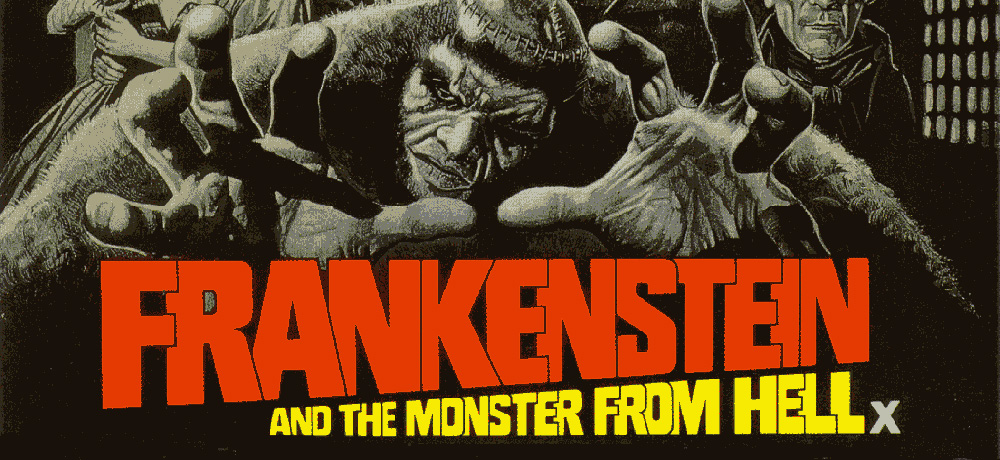 With the dog days of summer still upon us, here are a bunch of new home releases coming out this week that should help keep you entertained from the comfort of your own home. Arrow Video is doing the lord's work this Tuesday, with a handful of killer collections that genre fans are going to want to pick up, including Flash Gordon in 4K, The Last House on the Left, Pitch Black and Gamera: The Complete Collection.
Scream Factory is also unleashing Frankenstein and the Monster From Hell this week, Cursed Films is being released by RLJE Films, and Alice Lowe's Prevenge is finally coming home on both Blu and DVD. Other notable releases for August 18th include Open 24 Hours, The Barge People, Cannibal Corpse Killers, and Paramount has put together a Thrills & Chills 4 pack of movies which includes Pet Sematary (2019), A Quiet Place, Overlord and Crawl.
Cursed Films (RLJE Films, Blu-ray & DVD)
Cursed Films is a five-part documentary series which explores the myths and legends behind some of Hollywood's notoriously "cursed" horror film productions. From plane accidents and bombings during the making of The Omen, to the rumored use of real human skeletons on the set of Poltergeist, these stories are legendary amongst film fans and filmmakers alike. Were these films really cursed, as many believe, or just the victims of bad luck and bizarre circumstances?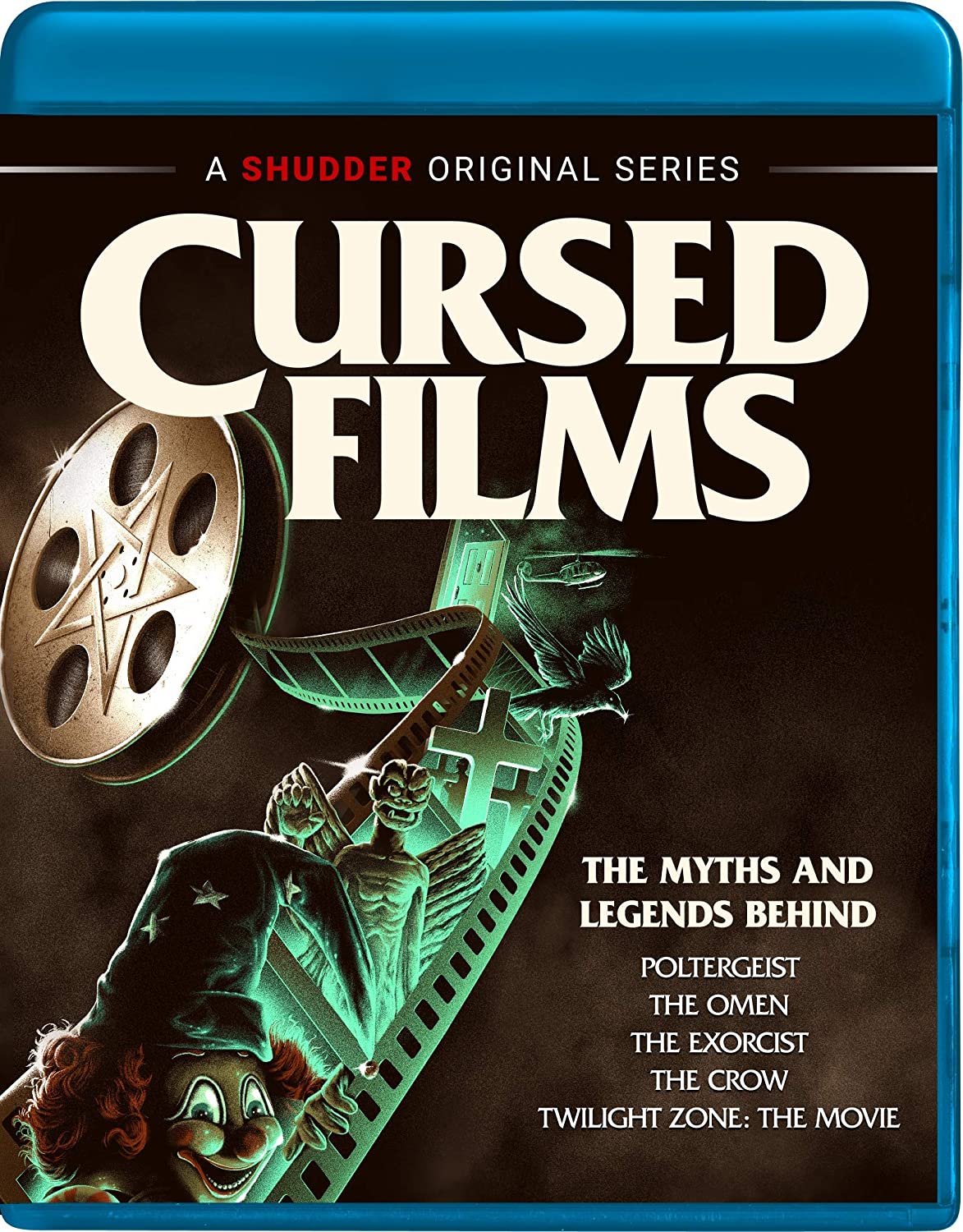 Frankenstein and the Monster from Hell (Scream Factory, Blu-ray)
Is Baron Frankenstein truly dead? That's precisely what he wants the world to think. He's had it up to here with a public that doesn't appreciate the trouble a mad scientist goes through to snatch good body parts. To carry on his work, he holes up in a place where the possibilities are utterly maddening: a home for the criminally insane! A hand here. A brain there ... true to form, the Baron (Peter Cushing) keeps his gruesome creation (David Prowse, known for his portrayal of Darth Vader) in stitches in this sixth and final fright fest in Hammer Films' Frankenstein cycle.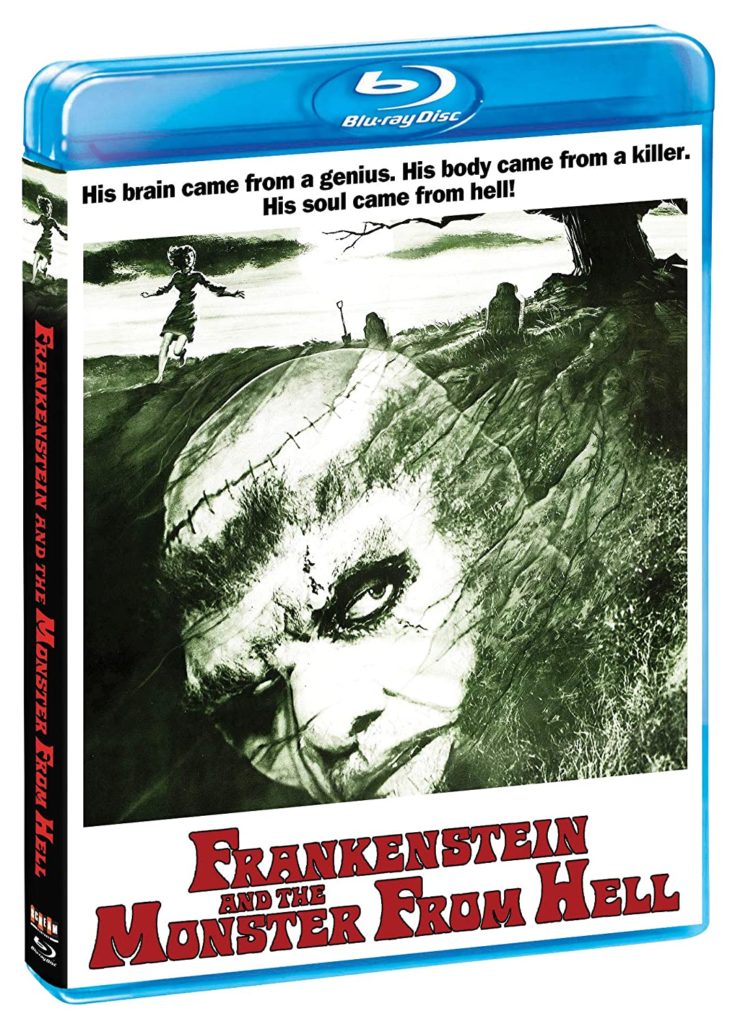 Gamera: The Complete Collection (Arrow Video, Blu-ray)
The original hero in a half-shell returns! For the first time ever worldwide, all twelve tales of the adventures of everyone s favourite titanic terrapin are collected together in one deluxe Blu-ray boxset. This limited edition collectors set traces the decades-long evolution of Gamera, from the friend of all children in his more light-hearted earlier films, to the Guardian of the Universe in the groundbreaking 1990s reboot series, often hailed as three of the best kaiju films ever made.
Limited collectors edition packaging, housed in a large-format rigid box, fully illustrated by Matt Frank

All twelve uncut original Japanese versions of the films in high definition, with lossless Japanese and English audio 4K restorations of the critically acclaimed Heisei trilogy (Gamera the Guardian of the Universe, Gamera 2: Attack of Legion, Gamera 3: Revenge of Iris)

Hours of new and archive bonus features, expert commentaries (including August Ragone, David Kalat, and Steve Ryfle & Ed Godziszewski), interviews with cast and crew, and the worldwide Blu-ray premiere of Gamera The Invincible (the American theatrical version of the first film)
Hardback 120-page comic book including a full-color reprint of the four-issue Gamera comic series originally released by Dark Horse Comics in 1996, and the first-ever English-language printing of the prequel comic The Last Hope by Matt Frank and Joshua Bugosh
Perfect-bound 80-page book including a new retrospective on the series by Patrick Macias, kaiju X-ray illustrations by Jolyon Yates, and much more!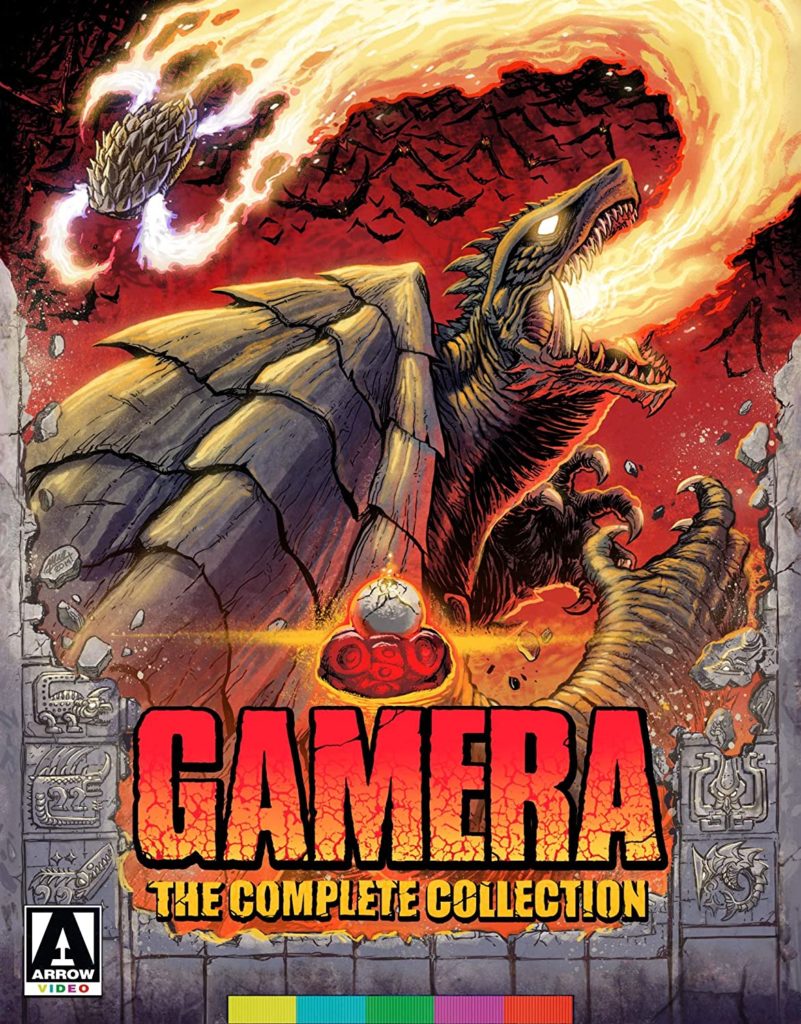 The Last House on the Left: Special Edition (Arrow Video, Blu-ray)
The directorial debut of Wes Craven, the man behind such horror favorites as A Nightmare on Elm Street, The Hills Have Eyes and Scream, The Last House on the Left justly retains its reputation as one of the most harrowing cinematic experiences of all time, nearly half a century on from its original release.
On the eve of her 17th birthday, Mari and friend Phyllis set off from her family home to the big city to attend a concert by shock-rockers Bloodlust. Attempting to pick up some marijuana on the way, the pair run afoul of a group of vicious crooks, headed up by the sadistic and depraved Krug (David Hess). Gagged and bound, the young women are bundled into a car trunk and driven to the woods, where the gang subject them to a terrifying ordeal of sexual humiliation, torture and murder.
Unleashed on an unsuspecting public in 1972, The Last House on the Left shocked audiences with its graphic and unflinching portrayal of interpersonal violence, paving the way for a whole host of cheap imitators looking to capitalize on its success. It is Wes Craven's original alone, however, that remains one of the true watershed moments in horror (and indeed, film) history.
SPECIAL EDITION CONTENTS:
High Definition Blu-ray (1080p) presentation of the Unrated Version

Original Uncompressed Mono Audio

Optional English subtitles for the deaf and hard of hearing
Isolated score remastered from the original 17.5 magnetic tracks
Audio commentary with Bill Ackerman and Amanda Reyes
Archival audio commentary with writer/director Wes Craven and producer Sean S. Cunningham
Archival audio commentary with stars David Hess, Marc Sheffler and Fred Lincoln
Archival introduction to the film by Wes Craven
Still Standing: The Legacy of The Last House on the Left archival interview with Wes Craven
Celluloid Crime of the Century archival documentary featuring interviews with Wes Craven, Sean S. Cunningham, actors David Hess, Fred Lincoln, Jeramie Rain, Marc Sheffler and Martin Kove
Scoring Last House: archival interview with actor/composer David Hess
It's Only a Movie: The Making of The Last House on the Left archival featurette
Forbidden Footage: the cast and crew discuss the film's most controversial sequences
Junior's Story: interview with actor Marc Sheffler
Blood and Guts: interview with makeup artist Anne Paul
The Road Leads to Terror: featurette revisiting the film's original shooting locations
Deleted Scene: Mari Dying at the Lake
Extended Outtakes and Dailies, transferred in HD
Trailers, TV Spot & Radio Spots
Image Galleries
Reversible sleeve featuring original and newly commissioned artwork by Paul Shipper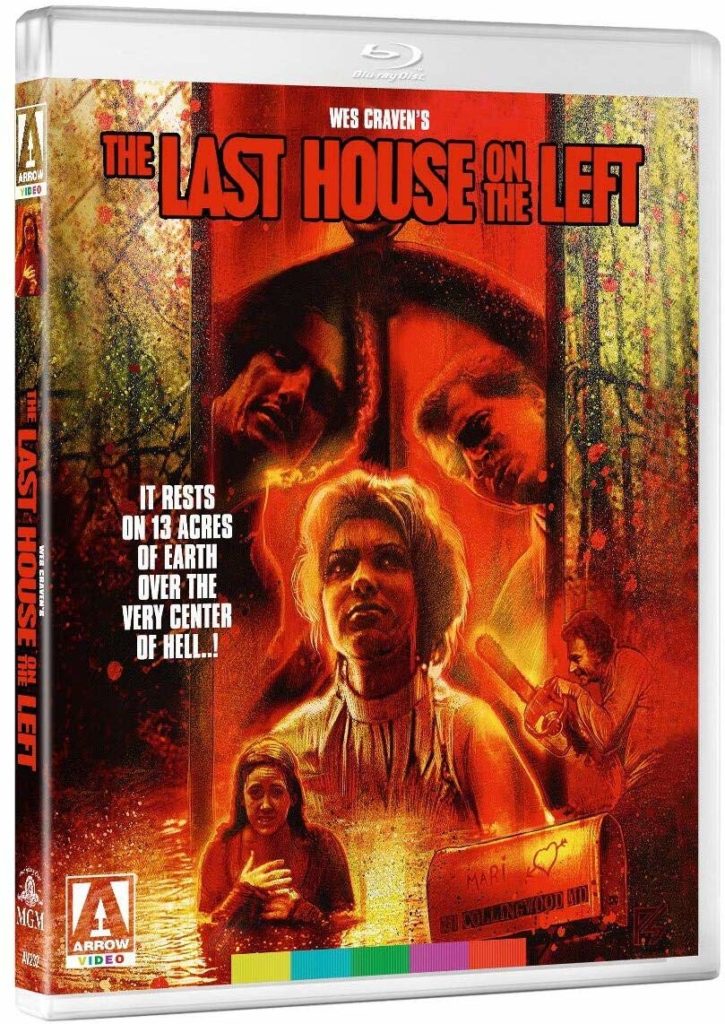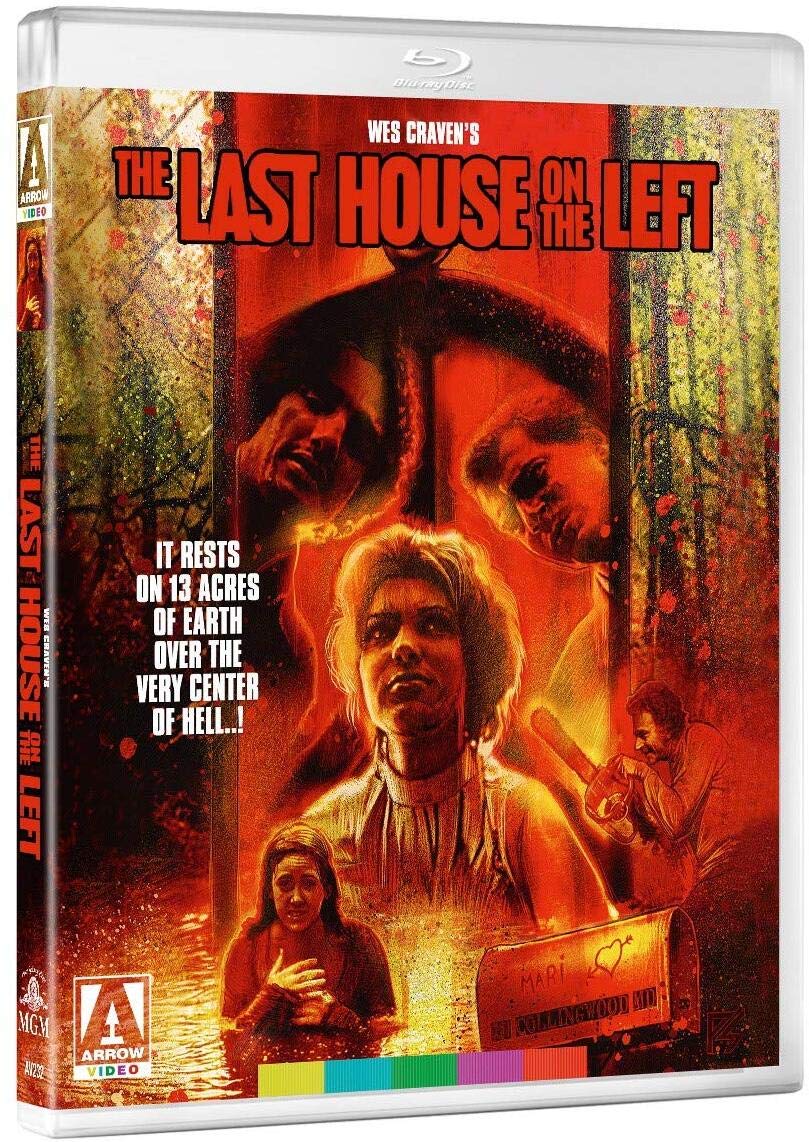 Open 24 Hours (4Digital, Blu-ray & DVD)
A young woman, newly-released from a mental hospital where she landed for setting her brutal boyfriend on fire, takes a job at an all-night gas station. Soon, the isolation triggers her paranoia and hallucinations, with devastatingly gory results.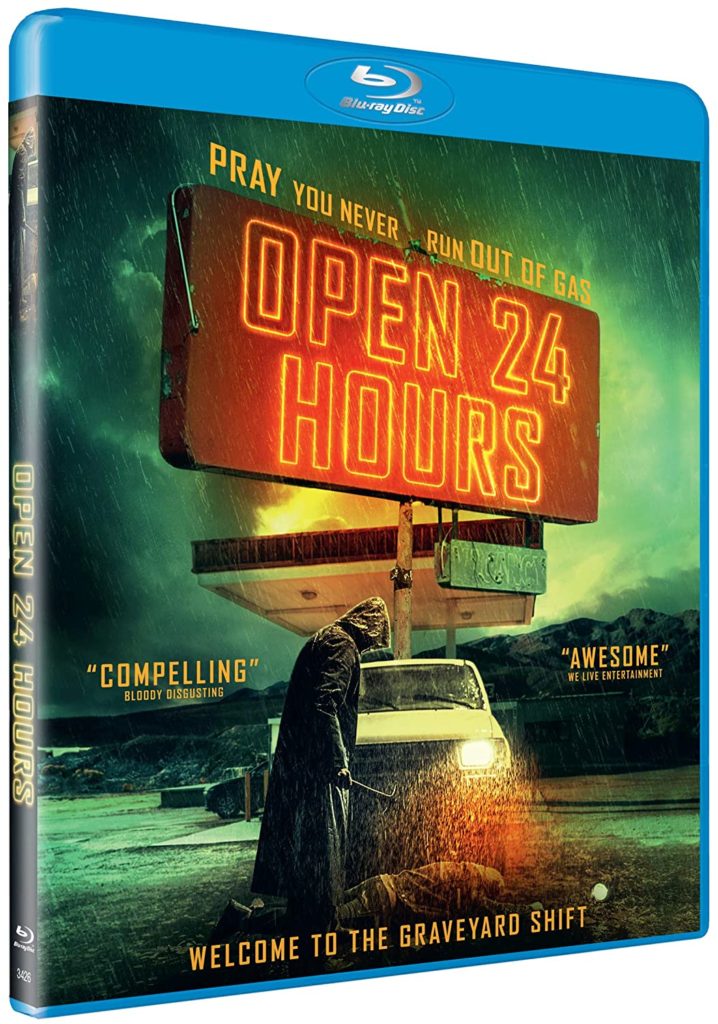 Pitch Black: Special Edition (Arrow Video, Blu-ray)
When an intergalactic transport ship crashes on a remote desert planet with no sign of help on the horizon, the survivors, led by Fry (Radha Mitchell), band together to find a way back home. Among the passengers is Riddick (Vin Diesel), a convicted murderer being transported by marshal Johns (Cole Hauser) and now freed of his chains and on the loose. But as a solar eclipse plunges the planet into total darkness, a threat even worse than Riddick reveals itself, and the last humans standing may have to form an uneasy truce with the cunning fugitive (whose eyes have been surgically altered to see in the dark) to last the long night.
Boasting crackerjack direction and a whip-smart script by David Twohy, as well as a star-making performance by Diesel, Riddick's first outing is freshly unleashed in an illuminating, brand new 4K restoration, with hours of exclusive bonus content.
BLU-RAY SPECIAL EDITION CONTENTS:
Brand new 4K restoration by Arrow Films of the Theatrical and Director's Cuts of the film, approved by director David Twohy

High Definition (1080p) Blu-ray presentation
Original DTS-HD MA 5.1 surround on both cuts
Optional English subtitles for the deaf and hard of hearing on both cuts
Archive commentary with director David Twohy and stars Vin Diesel and Cole Hauser
Archive commentary with director David Twohy, producer Tom Engelman and visual effects supervisor Peter Chiang
Nightfall: The Making of Pitch Black, a newly filmed interview with director/co-writer David Twohy
Black Box: Jackie's Journey, a newly filmed interview with actor Rhiana Griffith
Black Box: Shazza's Last Stand, a newly filmed interview with actor Claudia Black
Black Box: Bleach Bypassed, a newly filmed interview with cinematographer David Eggby
Black Box: Cryo-Locked, a newly filmed interview with visual effects supervisor Peter Chiang
Black Box: Primal Sounds, a newly filmed interview with composer Graeme Revell
The Making of Pitch Black, a short behind-the-scenes featurette
Pitch Black Raw, a comparison between early CG tests and the final footage
Additional behind-the-scenes footage from the making of the film
2004 archive bonus features, including an introduction by Twohy, A View Into The Dark, and Chronicles of Riddick Visual Encyclopedia
Johns Chase Log, a short prequel narrated by Cole Hauser detailing the character's hunt for Riddick
The Chronicles of Riddick: Dark Fury (in 16:9 widescreen with DTS-HD MA 5.1 audio), an animated short film directed by Peter Chung that acts as a bridgepoint between Pitch Black and The Chronicles of Riddick, featuring vocal performances by Vin Diesel, Keith David and Rhiana Griffith reprising their roles
Dark Fury bonus features including Bridging The Gap, Peter Chung: The Mind of an Animator, A View Into The Light, and a pre-animation version of the film
 Slam City, a motion comic from the film's official website
Into Pitch Black, a TV special offering an alternative non-canon glimpse into what happened before and after the events of the film
Raveworld: Pitch Black Event, footage of a dance music event held to promote the film
Theatrical trailers, plus trailers for the two sequels and video game
Image galleries
Reversible sleeve featuring newly commissioned 'night' and 'day' artwork by Luke Preece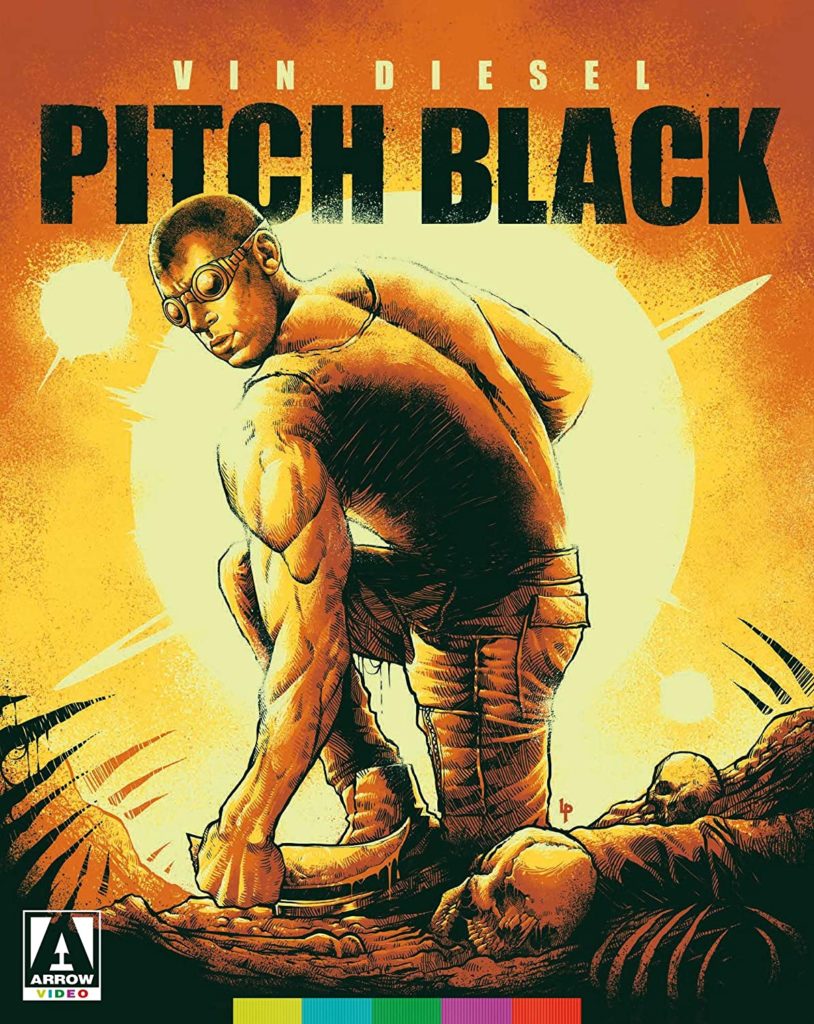 Prevenge (RLJE Films, Blu-ray & DVD)
Ruth's misanthropic unborn baby speaks to her from the womb, coaching her to lure and ultimately kill her unsuspecting victims. Struggling with her conscience, loneliness, and a strange strain of prepartum madness, Ruth must ultimately choose between redemption and destruction at the moment of motherhood.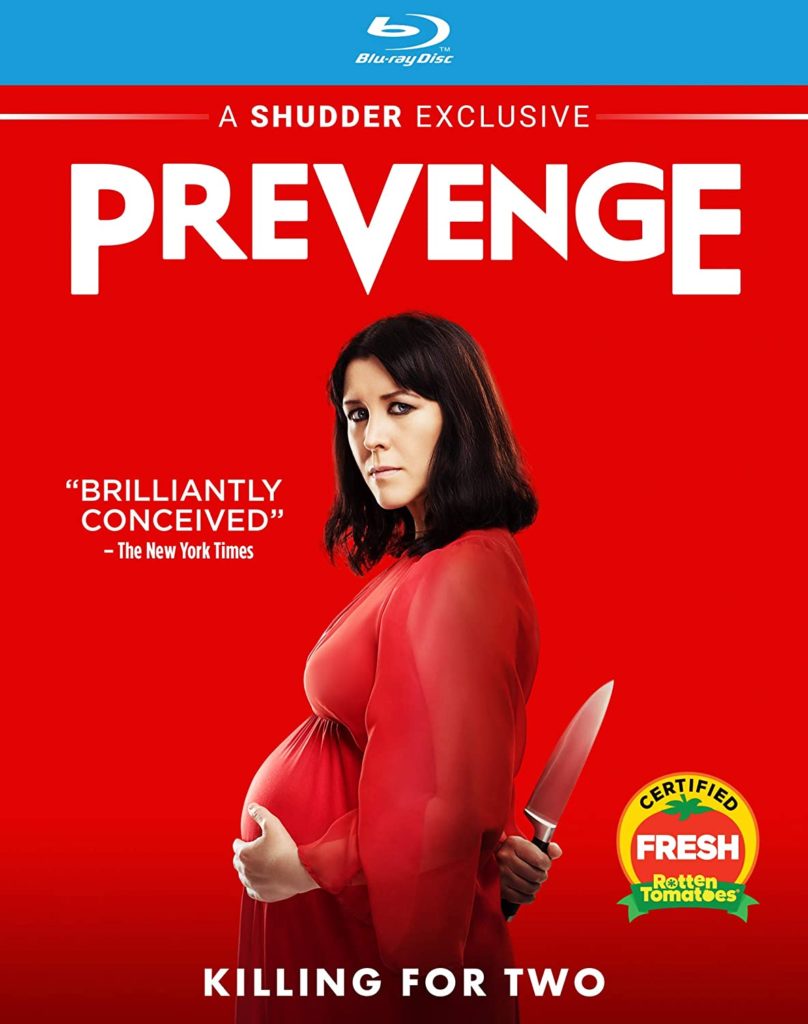 ALSO AVAILABLE THIS WEEK:
Bad Nun: Deadly Vows (ITN Releasing, DVD)
The Barge People (RLJE Films, DVD)
Cannibal Corpse Killers (Magnolia, DVD)
Escape: Puzzle of Fear (Uncork'd Entertainment, DVD)
Flash Gordon 4K: 2-Disc Limited Edition (Arrow Video, 4K Ultra HD/Blu-ray)
Ghosts of War (Lionsgate, DVD)
Thrills & Chills: 4-Movie Collection (Paramount, Blu-ray)