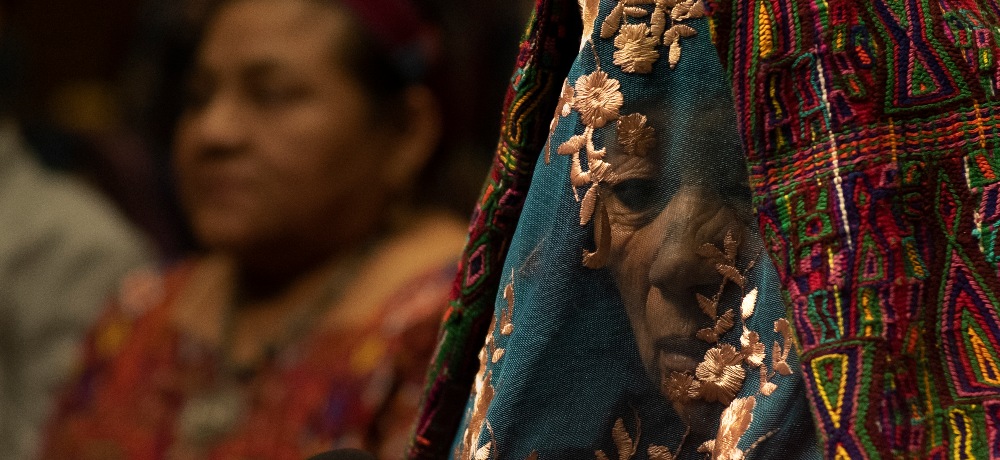 Hello, dear readers! We've made it through another month, which means we have a new batch of horror, sci-fi and even a handful "genre adjacent" films heading to VOD and digital platforms in the coming weeks. Some of the highlights for August's digital debuts include La Llorona on Shudder (August 6th), Sputnik (August 14th), Open 24 Hours (August 18th), Random Acts of Violence (hits Shudder on August 20th), The Pale Door (August 21st), and Centigrade and Rogue both arrive on August 28th.
It's also worth noting that one of my favorite documentaries of 2020, You Cannot Kill David Arquette, is slated for release sometime in late August, but an official date hasn't been revealed just yet.
The Sonata (Screen Media) – Exclusively on Crackle August 1st
The Sonata is a moody and chilling film in the tradition of the classic haunted house genre. As Rose explores her estranged father's home, she learns that being a famous conductor was not his only creative passion. The home is filled with odd symbols, ciphers, and clues which continually guide the beautiful young musician to a truth about her father far darker than anything she ever thought possible.
Invasion Earth (Midnight Releasing) – August 4th
The story follows a group of addicts who attend therapy to avoid being sent to prison, while a TV journalist goes undercover and joins the group to try and expose this as a scam. However, all of their lives are thrown into chaos by the beginning of an alien invasion.
Limbo (Uncork'd Entertainment) – August 4th
A murderer finds himself on trial in Hell, caught between a bitter prosecutor and an inexperienced defense attorney.
La Llorona (Shudder) – Streaming Exclusively on Shudder August 6th
Indignant retired general Enrique finally faces trial for the genocidal massacre of thousands of Mayans decades ago. As a horde of angry protestors threatens to invade their opulent home, the women of the house—his haughty wife, conflicted daughter, and precocious granddaughter—weigh their responsibility to shield the erratic, senile Enrique against the devastating truths being publicly revealed and the increasing sense that a wrathful supernatural force is targeting them for his crimes. Meanwhile, much of the family's domestic staff flees, leaving only loyal housekeeper Valeriana until a mysterious young Indigenous maid arrives.
Paydirt (Uncork'd Entertainment) – August 7th
A parolee teams up with his old crew determined to find a buried bag of cash stolen five years ago from a DEA bust gone bad, while being tracked by a retired Sheriff.
The Tax Collector (RLJE Films) – August 7th
David (Bobby Soto) and Creeper (Shia LaBeouf), are "tax collectors" for the crime lord Wizard, collecting his cut from the profits of local gangs' illicit dealings. But when Wizard's old rival returns to Los Angeles from Mexico, the business is upended, and David finds himself desperate to protect what matters more to him than anything else: his family.
Monstrous (Uncork'd Entertainment) – August 11th
Sylvia, a lonely 20-something, goes searching for answers after her friend mysteriously vanishes in Whitehall, NY, an Adirondack town known for its Bigfoot sightings.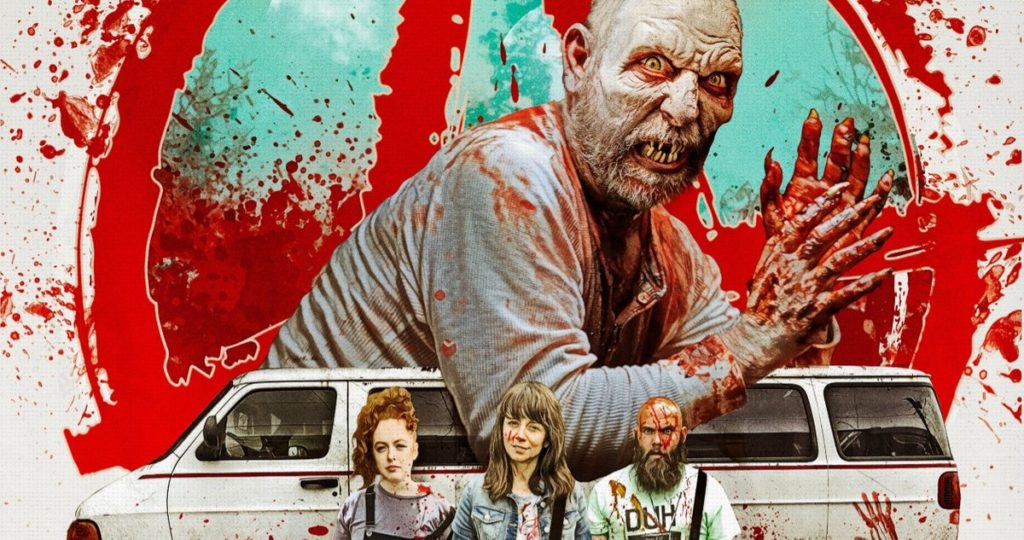 Uncle Peckerhead (Epic Pictures) – August 11th
Judy, the bassist of punk-rock band 'DUH', dreams of traveling the world and becoming a full-time musician with her two friends, guitarist Max and drummer Mel. But when DUH's van is repossessed hours before they're set to embark on their first tour, desperation sets in, and Judy strikes an uneasy alliance with a redneck old-timer by the name of Peckerhead, or 'Peck', who offers to drive them in his van in exchange for food and gas. 
One night after their first show, Peck mysteriously goes missing. Desperate to get back on the road to make their next show, Judy volunteers to look for him. Regrettably, she finds Peck devouring the brains of the promoter who ripped them off earlier. The band quickly comes to realize their new roadie is a cursed, man-eating hillbilly and the "gig life" they've always dreamed of is paved with nightmares and half-eaten bodies.
Cut and Chop (Kandoo Films) – August 14th
Tom, a troubled method actor who has just landed a role in a B-Horror film begins to get violently carried away with his artistic eccentricities while people around him begin to wonder if he is truly an artist ... or just mentally unstable.
The Silencing (Saban Films) – August 14th
A reformed hunter (Nikolaj Coster-Waldau) and a sheriff (Annabelle Wallis) are caught in a deadly game of cat and mouse when they set out to track a killer who may have kidnapped the hunter's daughter five years ago.
Spree (RLJE Films) – August 14th
Meet Kurt, from @KurtsWorld96 (Joe Keery). He dreams of sitting atop a social media empire, but for now he drives for the rideshare company Spree. Fortunately, Kurt has come up with the perfect way to go viral: #TheLesson. He's decked out his car with cameras for a nonstop livestream full of killer entertainment – murdering his passengers. In the middle of all this madness, a stand-up comedian (Sasheer Zamata) with her own viral agenda crosses Kurt's path and becomes the only hope to put an end to his misguided carnage.
Sputnik (IFC Midnight) – August 14th
Due to her controversial methods, young doctor Tatiana Yurievna (Oksana Akinshina, LILYA 4-EVER) is on the precipice of losing her medical license. Her career may not be over, though. After she's recruited by the military, Tatiana is brought to a secure science research facility to assess a very special case, that of Konstantin Sergeyevich (Pyotr Fyodorov, THE DARKEST HOUR), a cosmonaut who survived a mysterious space accident and has returned to Earth with a unique condition: there's something living inside of him that only shows itself late at night. The military has nefarious plans for it. Tatiana wants to stop it from killing Konstantin. And the creature itself thrives on destruction.
The Barge People (RLJE Films) – August 18th
In THE BARGE PEOPLE, a group of friends sets off for a relaxing weekend away on the canals of the glorious British countryside, unaware of the flesh-eating mutants lurking in the water…ready and waiting to feed. 
Cursed Films (RLJE Films) – August 18th
CURSED FILMS is a five-part documentary series which explores the myths and legends behind some of Hollywood's notoriously "cursed" horror film productions. From plane accidents and bombings during the making of The Omen, to the rumored use of real human skeletons on the set of Poltergeist, these stories are legendary amongst film fans and filmmakers alike. Were these films really cursed, as many believe, or just the victims of bad luck and bizarre circumstances?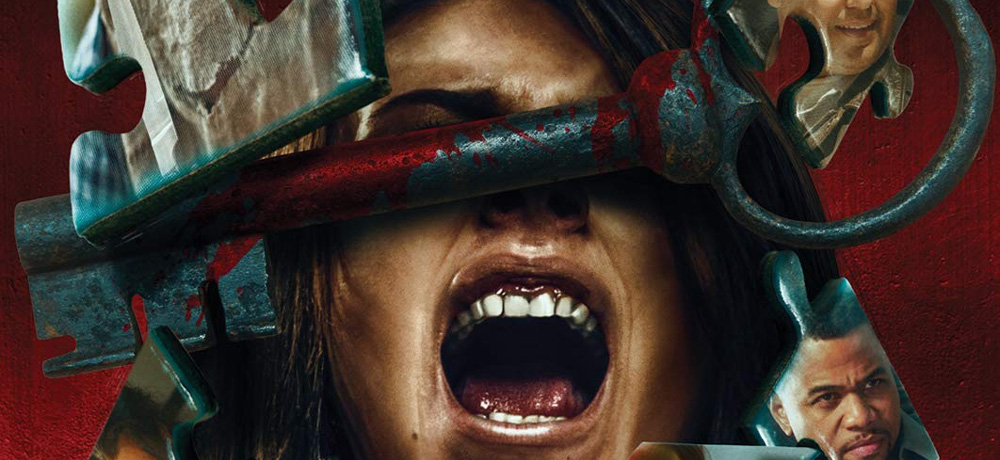 Escape: Puzzle of Fear (Uncork'd Entertainment) – August 18th
Hot-shot Hollywood agent Matthew Blake has a dark past. He thinks that he is on his way to a double date with his oldest friend to a new Escape Room in Los Angeles. When the couples are locked into the Escape Room, Matthew quickly finds himself at the center of a revenge plot meant to right the wrongs of his past, with deadly results.
Open 24 Hours (4Digital Media) – August 18th
A paranoid delusional woman, Mary White, has just been released from a mental hospital for setting her serial killer boyfriend on fire. Mary suffers from severe paranoia and hallucinations. Her boyfriend, James Lincoln Fields, is a brutal serial killer known as The Rain Ripper.

He enjoyed murdering people and making Mary watch. After being released from the Hospital, Mary's vulnerable demeanor aids her in obtaining employment at an all-night gas station. However, left alone to her own devices, her paranoia and hallucinations return with furious consequences. Things take a gruesome turn when customers and friends suddenly start turning up dead and mutilated all around her…
Random Acts of Violence (Shudder) – Streaming Exclusively on Shudder August 20th
What are the real consequences when life begins to imitate art? Comic book creator Todd Walkley (Jesse Williams), his wife Kathy (Jordana Brewster), assistant Aurora (Niamh Wilson) and best friend, Hard Calibre Comics owner Ezra (Jay Baruchel), embark upon a road trip from Toronto to New York Comic Con and bad things start to happen. People start getting killed.
It soon becomes clear that a crazed fan is using Todd's "SLASHERMAN" comic as inspiration for the killings and as the bodies pile up, and Todd's friends and family become victims themselves, Todd will be forced to take artistic responsibility.
The Pale Door (RLJE Films) – August 21st
In THE PALE DOOR, the Dalton gang finds shelter in a seemingly uninhabited ghost town after a train robbery goes south. Seeking help for their wounded leader, they are surprised to stumble upon a welcoming brothel in the town's square. But the beautiful women who greet them are actually a coven of witches with very sinister plans for the unsuspecting outlaws - and the battle between good and evil is just beginning.
Hard Kill (Vertical Entertainment) – August 25th
A team of mercenaries find themselves tricked into a deadly showdown with an old enemy —and racing the clock to stop a world-changing computer program from being triggered —in the tension-filled thriller HARD KILL. When ex-Special Forces soldier Derek Miller takes an assignment protecting wealthy industrialist Donovan Chalmers, Miller and his team —tough and fiery Sasha, her world-weary brother Harrison, and quick-tempered wise-guy Dash —think it's a simple paycheck job. But then they're ambushed during a warehouse rescue, and are outgunned and outmanned by a team led by a merciless maniac from Miller's past called The Pardoner. As crucial minutes click by, Miller discovers that the industrialist's kidnapped daughter has created an advanced form of Artificial Intelligence that could, in the wrong hands, wipe out modern civilization. Using every corner of the warehouse to their advantage, Miller's squad realize they're on a rescue mission for mankind's future. If they can't stop The Pardoner from activating Chalmers' new program, its destructive technology will go from HARD KILL to global time bomb.
Centigrade (IFC Midnight) – August 28th
In 2002, a young American couple, Matthew and Naomi, travel to the arctic mountains of Norway. After pulling over during a snowstorm, they wake up trapped in their SUV, buried underneath layers of snow and Ice. As if the stakes aren't high enough, Naomi is eight months pregnant in their frozen prison. With few resources, a dwindling food supply, and nothing but time, tension, blame, and personal secrets bubble to the surface. Matthew and Naomi realize they must work together to survive in a crippling battle against the elements, hypothermia, disturbing hallucinations, and plunging temperatures reaching as low as -30C.
Rogue (Lionsgate) – August 28th
Megan Fox (Transformers) tackles a thrilling new role as a battle-hardened mercenary in this explosive action saga. As team leader O'Hara, she leads a lively squad of soldiers on a daring mission: rescue hostages from their captors in remote Africa. But as the mission goes awry and the team is stranded, O'Hara's squad must face a bloody, brutal encounter with a gang of rebels—and the horde of ravenous, enraged lions they encounter.
You Cannot Kill David Arquette (Super LTD.) – Releasing Sometime in Late August
Branded as the most hated man in wrestling after winning the WCW World Championship in 2000, actor David Arquette attempts a rocky return to the sport that stalled his promising Hollywood career. Dangerously determined to redeem his reputation and reclaim his self-respect, Arquette will stop at nothing to earn his place in professional wrestling.