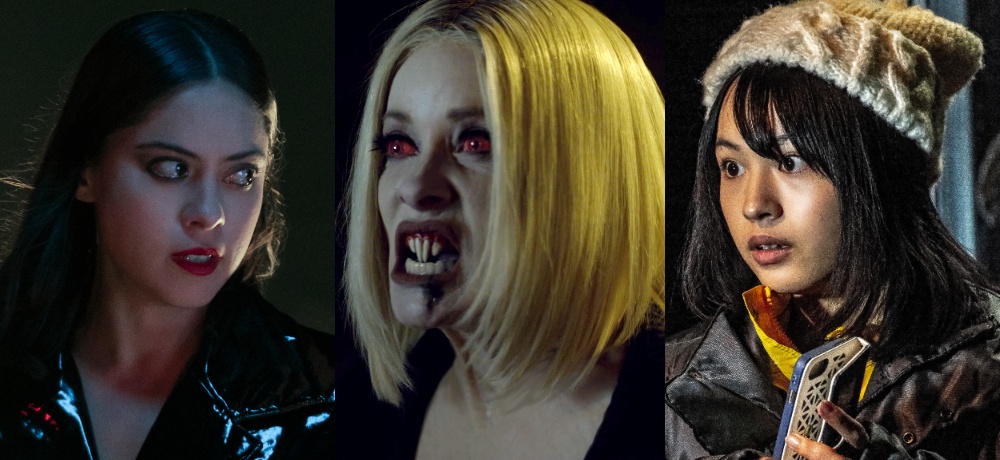 Hello, dear readers! As we head into the dog days of summer, if you need a way to beat the heat, why not stay in and catch some horror and sci-fi movies from the comfort of your own home? Here's a look at all the great titles headed to VOD and Digital throughout the month of August, featuring an array of films headed to Shudder, Netflix, Amazon, and a variety of digital rental platforms.
Happy streaming!
Man Under Table (ARROW) - Streaming Exclusively on ARROW August 2nd
Guy is writing a movie, or so he claims in bars, parties, pretty much wherever he can. Guy eventually stumbles into the path of Indie darling Jill Custard and her lackey Ben who endlessly accosts him and pulls him into projects that are not his own. Frazzled and frustrated, Guy decides to join forces with a washed up neverbeen Gerald, and the duo plan to write what could be the dumbest movie ever made.
Set against the backdrop of a crumbling dystopian Los Angeles, Man Under Table pushes a spotlight onto the endlessly bizarre world of the Hollywood movie industry where things are never easy, dreams are crushed, content is king, and you'll need to wear a gasmask to cope with the unnamed toxins in the polluted green air...
Death Alley (Uncork'd Entertainment) - August 3rd
One of the most notorious outlaw gangs of the 19th century, the Dalton Gang terrorized Kansas and the Oklahoma territories. They set out to shock the wild west by robbing two banks in broad daylight, at the same time, in the same town. Based on historical events, this Western shows that action-packed day of October 5th, 1892 and the stand made by the brave citizens of Coffeyville, Kansas.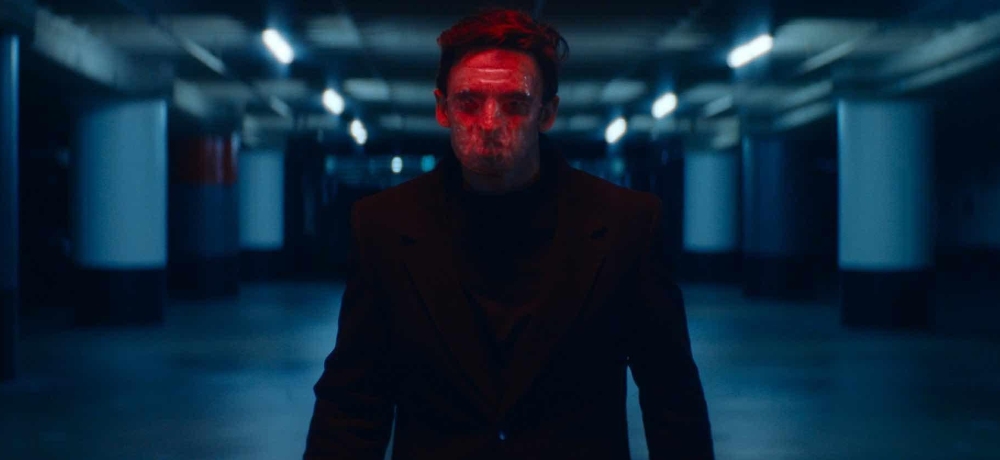 Lucky (RLJE Films) - August 3rd
In LUCKY, life takes a sudden turn for May (Grant), a popular self-help book author, when she finds herself the target of a mysterious man with murderous intentions. Every night without fail, he comes after her, and every day the people around her barely seem to notice. With no one to turn to, May is pushed to her limits and must take matters into her own hands to survive and to regain control of her life.
On the Trail of UFOs: Dark Sky (1091 Pictures) - August 3rd
On the Trail of UFOs: Dark Sky traces decades of reports of mysterious objects, creatures and enigmatic beings seemingly not of this earth. Tracking reports around the state of West Virginia, the film retraces steps taken in previous Small Town Monsters productions while digging deeper into the mysteries around us. 
Teddy (Shudder) - Streaming Exclusively on Shudder August 5th
Twenty-something Teddy lives in a foster home and works as a temp in a massage parlor. Rebecca, his girlfriend, will soon graduate. A scorching hot summer begins. But Teddy is scratched by a beast in the woods: the wolf that local angry farmers have been hunting for months. As weeks go by, animal impulses soon start to overcome the young man.
John and the Hole (IFC Films) - August 6th
In this enigmatic and unsettling meditation on adolescent angst, 13-year-old John (Charlie Shotwell) discovers an unfinished bunker while exploring the neighboring woods—a deep hole in the ground. Seemingly without provocation, he drugs his affluent parents (Michael C. Hall and Jennifer Ehle) and older sister (Taissa Farmiga), holding them captive within the bunker. As they anxiously wait for John to free them from the hole, the boy returns home, where he can finally enjoy and explore a newfound independence. 
Bleed With Me (Shudder) - Streaming Exclusively on Shudder August 10th
Rowan, a vulnerable outsider, is thrilled when the seemingly perfect Emily invites her on a winter getaway to an isolated cabin in the woods. Trust soon turns to paranoia when Rowan wakes up with mysterious incisions on her arm. Haunted by dream-like visions, Rowan starts to suspect that her friend is drugging her and stealing her blood. She's paralyzed by the fear of losing Emily, but she must fight back before she loses her mind.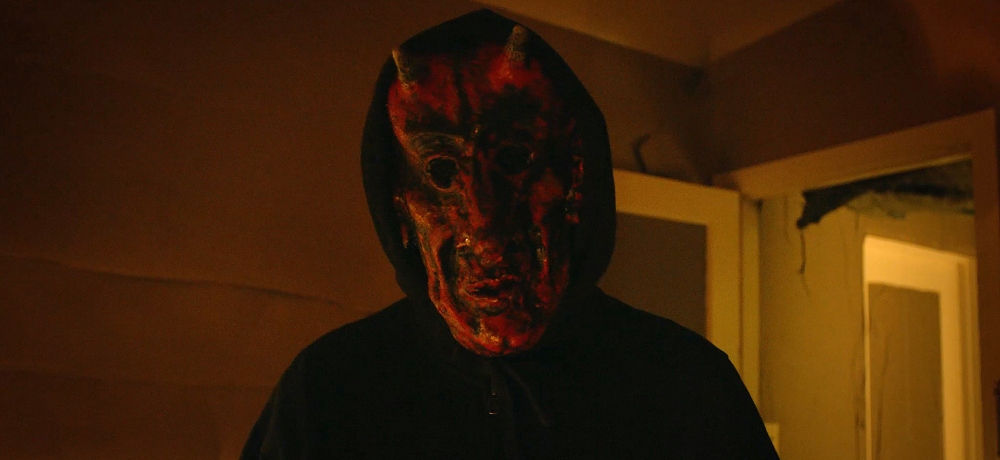 Eye Without A Face (Gravitas Ventures) - August 10th
Henry, an agoraphobic and anxious young man living in Los Angeles, hacks into the webcams of various selected young women who inhabit the city. He watches over them in their daily lives, seeing himself as their guardian angel. When his new charming roommate Eric, a Youtuber and struggling actor pushes him to get out into the real world, he unknowingly puts Henry in danger. And as Henry starts to suspect one of the women he watches, Laura, of being a killer, everything starts to spiral out of control.
Rising Wolf (Samuel Goldwyn Films) - August 10th
A young environmentalist wakes, trapped, kidnapped in the elevator of a super high-rise building at the mercy of her tormentors.
Slasher: Flesh & Blood (Season 4) (Shudder) - Exclusively on Shudder August 12th
In Season 4 of the hit anthology series Slasher, a wealthy but dysfunctional family gathers for a reunion on a secluded island only to learn they'll be pitted against one another in a cruel game of life and death, all while being stalked by a mysterious masked killer. Nothing is what it seems, and no one is safe as the tension -- and body count -- ratchets up.
Brand New Cherry Flavor (Netflix) - Exclusively on Netflix August 13th
Lisa N. Nova (Rosa Salazar) comes to LA dead set on directing her first movie. But when she trusts the wrong person and gets stabbed in the back, everything goes sideways and a dream project turns into a nightmare. This particular nightmare has zombies, hitmen, supernatural kittens, and a mysterious tattoo artist who likes to put curses on people. And Lisa's going to have to figure out some secrets from her own past in order to get out alive.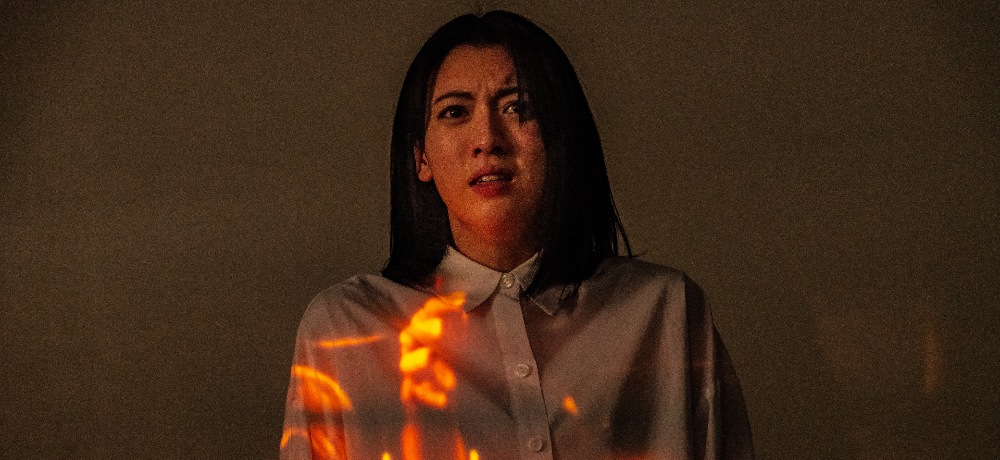 Howling Village (Epic Pictures) - August 17th
After her brother goes missing, Kanade, a young psychologist visits his last known location, an infamous haunted and cursed site known as 'Howling Village' to investigate his disappearance. Her investigation reveals that the village's mysteries are connected to her family and works to uncover her family's dark history.
Shook (RLJE Films/Shudder) - August 17th
In SHOOK, when Mia, a social media star, becomes the target of an online terror campaign, she's forced to solve a series of games to prevent people she cares about from getting murdered. But is it real? Or is it just a game at her expense?
Stay Out of the Attic (RLJE Films/Shudder) - August 17th
In STAY OUT OF THE ATTIC, a diverse group of ex-cons-turned-professional-movers are convinced by their creepy client to pull an all-nighter for a generous pay bump. It turns out their client is a Nazi surgeon, and his living experiments are rotting in the attic. As the night progresses and rooms are cleared, they slowly uncover the horrors that exist inside his old Victorian mansion. Together, they must find a way to escape this house of horrors.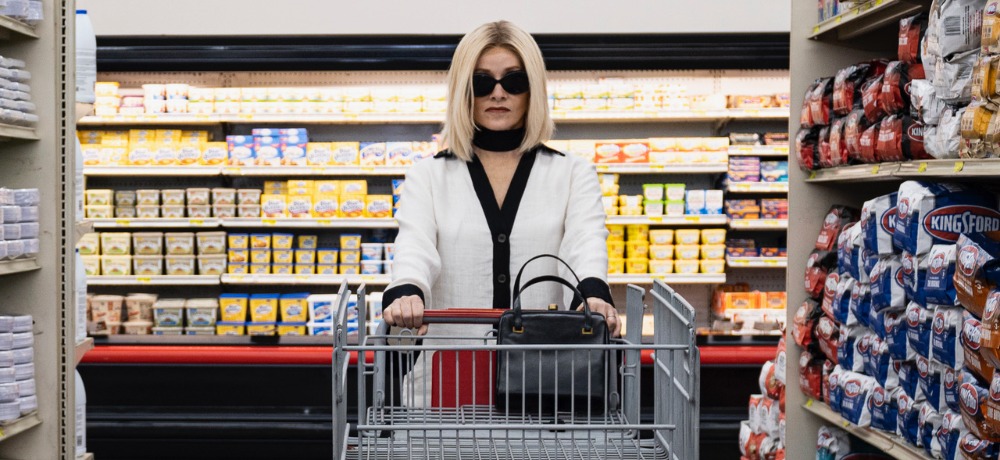 Jakob's Wife (Shudder) - Streaming Exclusively on Shudder August 19th
In JAKOB'S WIFE, Anne (Crampton) is married to a small-town minister and feels like her life and marriage have been shrinking over the past 30 years. After a chance encounter with "The Master," she discovers a new sense of power and an appetite to live bigger and bolder than before. As Anne is increasingly torn between her enticing new existence and her life before, the body count grows and Jakob (Fessenden) realizes he will have to fight for the wife he took for granted.
Blood Conscious (Dark Sky Films) - August 20th
Kevin, his older sister, Brittney, and her fiancé, Tony, set off to their parents' lakeside cottage expecting a leisurely weekend getaway, but little did they expect the horror that awaits them.
Their holiday turns into a trip from hell as they enter a scene of mass murder, where their parents and neighbors on this side of the lake all lie dead.
Terror strikes when the armed murderer confronts them, alleging to be fighting demonic forces that had possessed them all. They pin him down and lock him up in the cellar, but soon he claims to not to be alone down there. As unexpected and traumatic events keep unfolding, they will have to find a way to survive the night without turning on each other, or becoming possessed.
Cryptozoo (Magnolia) - August 20th
Visionary comic book writer/artist/filmmaker Dash Shaw's vibrant, fantastical animated feature follows cryptozookeepers through a richly-drawn hallucinatory world as they struggle to capture a Baku (a legendary dream-eating hybrid creature) and begin to wonder if they should display these rare beasts in the confines of a zoo, or if these mythical creatures should remain hidden and unknown. Featuring the voice talents of Lake Bell, Zoe Kazan, Michael Cera, Louisa Krause, Peter Stormare, Thomas Jay Ryan, Grace Zabriskie, and Angeliki Papoulia, CRYPTOZOO is written and directed by Shaw, with Jane Samborski directing the stunning animation.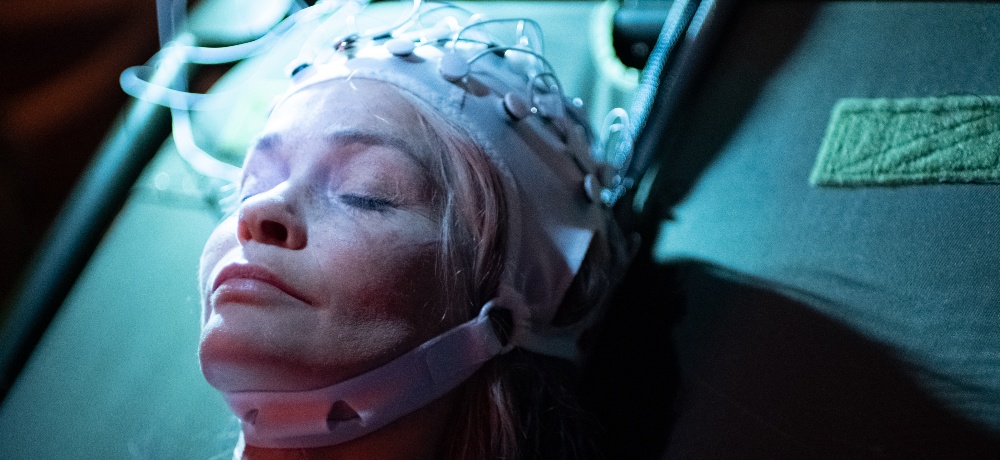 Demonic (IFC Films) - August 20th
A young woman unleashes terrifying demons when supernatural forces at the root of a decades-old rift between mother and daughter are ruthlessly revealed in this horror-thriller from director Neill Blomkamp.
The Girl Who Got Away (Quiver Distribution) - August 20th
Masena, New York. It's 1998, and a decade of terror comes to a close with the capture of Elizabeth Caulfield, a serial killer who abducted and murdered the young girls she pretended were her own. All but one. Christina Bowden lives a lonely and unassuming existence until Caulfield escapes from prison. Under new investigation, the stories of Christina's past begin to unravel. There's good and evil in everyone, but as the lies are unearthed, Christina needs to choose a side before the darkness of her secrets swallows her whole.
The Witcher: Night of the Wolf (Netflix) - Streaming Exclusively on Netflix August 23rd
The world of The Witcher expands in this anime origin story: Before Geralt, there was his mentor Vesemir -- a swashbuckling young witcher who escaped a life of poverty to slay monsters for coin. But when a strange new monster begins terrorizing a politically fraught kingdom, Vesemir finds himself on a frightening adventure that forces him to confront the demons of his past.
Final Frequency (8168 Productions) - August 24th
Rogue scientists are bent on stealing Nikola Tesla's most secret formulas to manufacture the Mother of all Earthquakes and collapse downtown Los Angeles during the G-20 World Summit. The "Voice of God" weapon can control or destroy human minds. Innocent PhD student Esther is caught in the crosshairs as she and a gang of determined misfits battle to save her beloved professor and the world.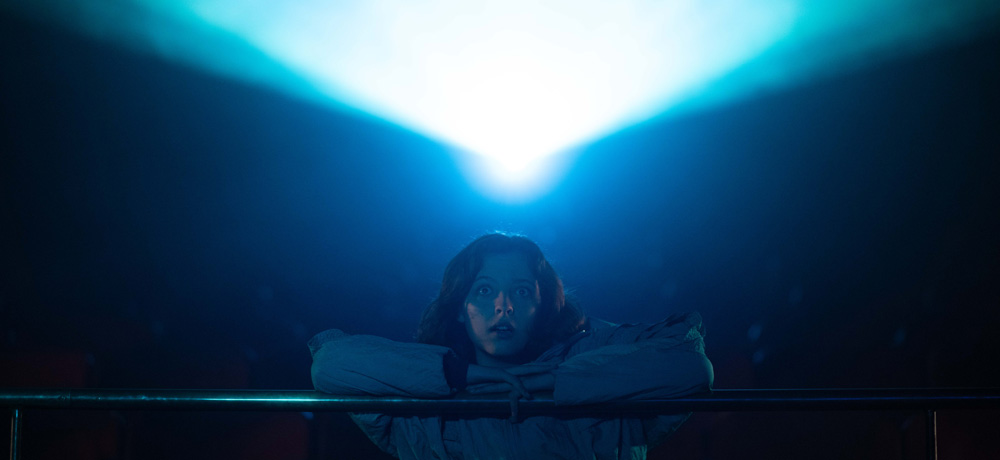 The Last Matinee (Dark Star Pictures/Bloody Disgusting) - August 24th
The audience attending the last showing of a horror film in a small downtown cinema are terrorized by a murderer who begins to pick them off, one by one. The only person to notice that something strange is going on is the projectionist's daughter.
Mosquito State (Shudder) - Exclusively on Shudder August 26th
Isolated in his austere penthouse overlooking Central Park, obsessive Wall Street data analyst Richard Boca sees ominous patterns: His computer models are behaving erratically, as are the swarms of mosquitoes breeding in his apartment, an infestation that attends his psychological meltdown.
Behemoth (Level 33 Entertainment) - August 27th
Joshua Riverton spent ten years working for a global chemical behemoth, notorious for their environmental negligence. When his daughter develops a mysterious illness, he steps forward as a whistle-blower, throwing his life into chaos. He's convinced that his company's negligence has made his daughter sick, and there are dark forces hiding the truth.
When given the chance to confront his old boss, Dr. Woeland, he allows a standoff to escalate into violence, and Josh is shot in the process. Now Josh is on the run, eating painkillers, and holding Woeland hostage. Josh demands answers about his daughter's illness, but with each passing moment around Woeland, Josh's grasp on reality begins to unravel.
Is it the painkillers, or is Woeland more than he seems? Are the dark forces all in Josh's head, or has he stumbled into a terrifying league of evil?
No Man of God (RLJE Films) - August 27th
In 1980, Ted Bundy was sentenced to death by electrocution. In the years that followed, he agreed to disclose the details of his crimes, but only to one man. NO MAN OF GOD is based on the true story of the strange and complicated relationship that developed between FBI agent Bill Hagmaier and an incarcerated Ted Bundy in the years leading to Bundy's execution.