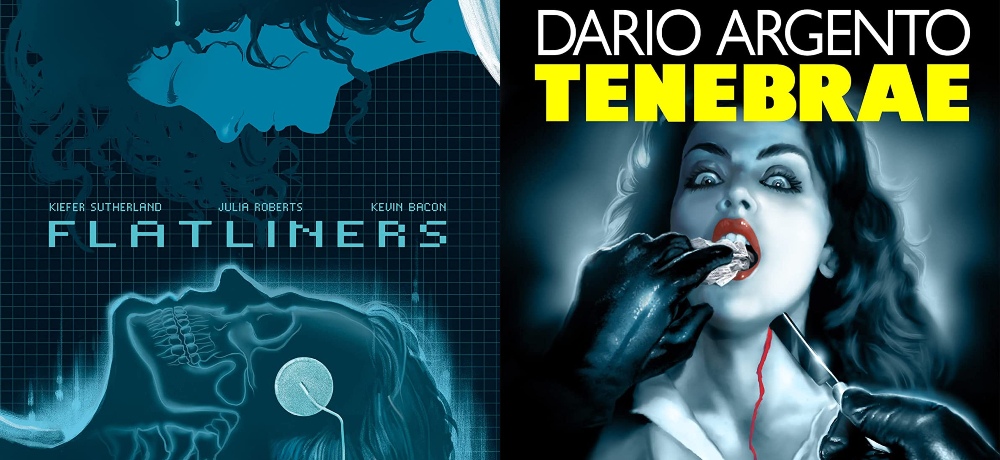 Hello, everyone! We're back after a brief hiatus to give you a look at the horror and sci-fi headed home this week on home media. As it turns out, the month of August's releases are starting off on a quiet note, as we have two titles getting the 4K treatment this Tuesday—Dario Argento's Tenebrae and Flatliners from Joel Schumacher—and then a handful of indie horror arriving on both Blu-ray and DVD: Scream at the Devil, Paranormal Devil, The Farm, and Joker's Poltergeist.
Flatliners 4K (Arrow Video, 4K Ultra HD & Blu-ray)
SOME LINES SHOULDN'T BE CROSSED.
Known for his impressively eclectic filmography and for helping to launch the careers of several young Hollywood stars of the 80s and 90s, Joel Schumacher (The Lost Boys, St. Elmo's Fire) tackles the existential question that, at one time or another, haunts us all: what awaits us after we die?
At the University Hospital School of Medicine, five ambitious students subject themselves to a daring experiment: to temporarily induce their own deaths, hoping to glimpse the afterlife before being brought back to life. But as competition within the group intensifies and their visions of the world beyond increasingly bleed into their waking lives, they're about to learn that the greatest threat comes not from the spirit world but from the long-suppressed secrets of their own pasts…
Stylishly photographed by Jan de Bont (Basic Instinct) and featuring a cast of Hollywood's hottest talent – including Kiefer Sutherland (Twin Peaks: Fire Walk with Me), Julia Roberts (Secret in their Eyes) and Kevin Bacon (Wild Things) – Flatliners is the ultimate life-and-death thrill ride.
SPECIAL EDITION CONTENTS:
Brand new 4K restoration from the original negative, approved by director of photography Jan de Bont
4K (2160p) UHD Blu-ray presentation in Dolby Vision (HDR10 compatible)
Lossless DTS-HD Master Audio 5.1 and 2.0 surround soundtracks
Optional English subtitles for the deaf and hard of hearing
Brand new audio commentary by critics Bryan Reesman and Max Evry
The Conquest of our Generation, a brand new video interview with screenwriter Peter Filardi
Visions of Light, a brand new video interview with director of photography Jan de Bont and chief lighting technician Edward Ayer
Hereafter, a brand new video interview with first assistant director John Kretchmer
Restoration, a brand new video interview with production designer Eugenio Zanetti and art director Larry Lundy
Atonement, a brand new video interview with composer James Newton Howard and orchestrator Chris Boardman
Dressing for Character, a brand new interview with costume designer Susan Becker
Reversible sleeve featuring original and newly commissioned artwork by Gary Pullin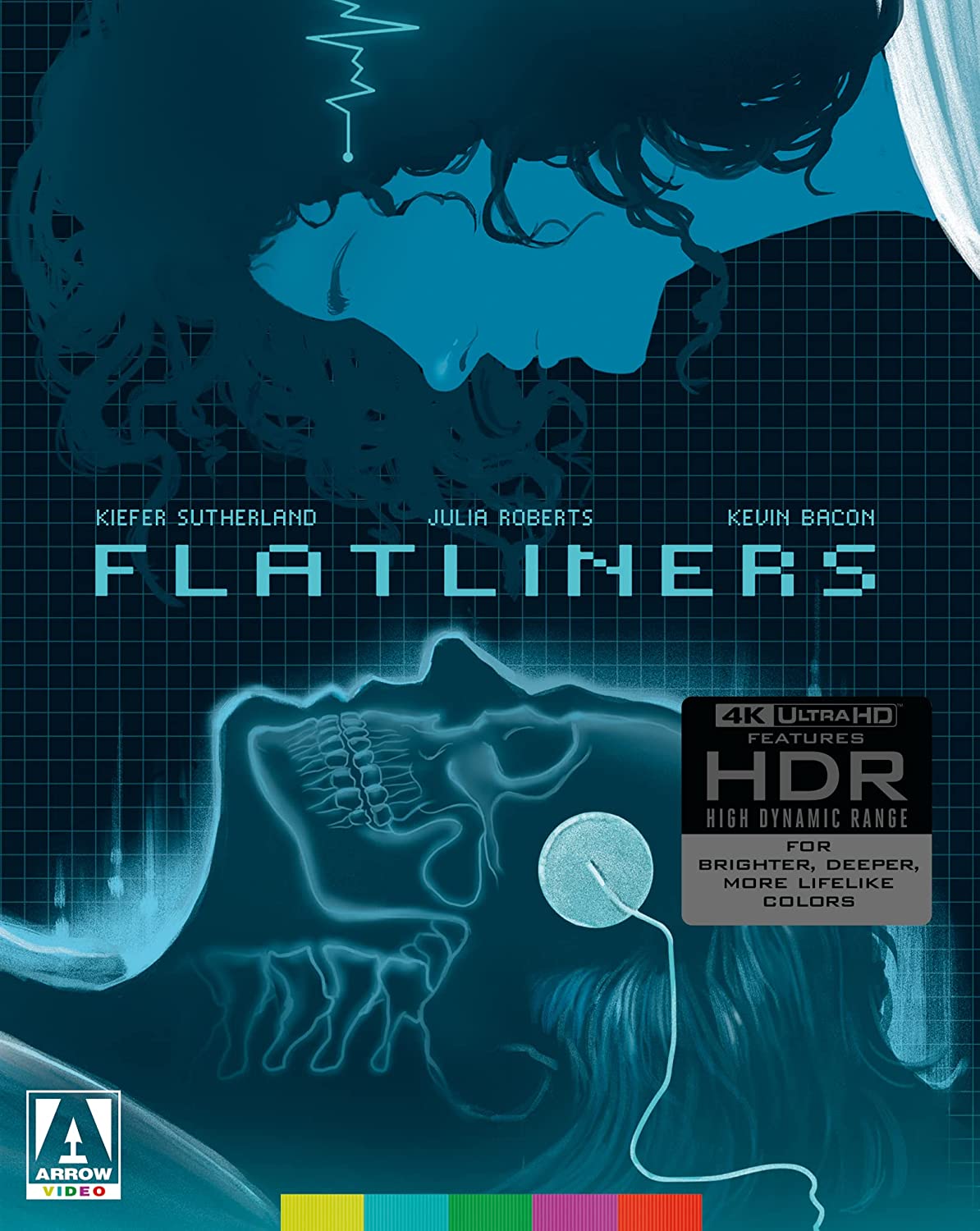 Tenebrae 4K (Synapse Films, 4K Ultra HD/Blu-ray)
Italian horror master Dario Argento (Suspiria, Deep Red) elevates the Giallo genre to new heights with 1982's TENEBRAE, a darkly humorous and notoriously grisly murder-mystery that many consider to be one of his finest works. Now, Synapse Films, in conjunction with Arrow Video, makes this gory suspense classic available for the first time on UHD in a new 4K restoration for TENEBRAE's 40th anniversary!
American mystery author Peter Neal (Anthony Franciosa, Death Wish II) comes to Rome to promote his newest novel, Tenebrae. A razor-wielding psychopath is on the loose, taunting Neal and murdering those around him in gruesome fashion just like the character in his novel. As the mystery surrounding the killings spirals out of control, Neal investigates the crimes on his own, leading to a mind-bending, genre-twisting conclusion that will leave you breathless! Co-starring John Saxon (A Nightmare on Elm Street), Daria Nicolodi (Phenomena), John Steiner (Caligula), this stunning all-new 4K restoration includes hours of extras and, for the first time ever, the alternate U.S. theatrical cut, Unsane.
LIMITED EDITION FEATURES:
New 4K restoration from the original camera negative in Dolby Vision (HDR10 compatible) in its original 1.85:1 aspect ratio
Limited edition packaging with newly commissioned artwork by Wes Benscoter
Illustrated collector's booklet featuring writing on the film by filmmaker Peter Strickland and Argento biographer Alan Jones, an interview with cinematographer Luciano Tovoli and an analysis of the film by critic Ashley Lane.
Fold-out double-sided poster featuring original Italian and Japanese poster art
Six double-sided, postcard-sized lobby card reproduction artcards
Original Italian and English front and end titles and insert shots
English subtitles for the Italian soundtrack
Optional English subtitles for the deaf and hard of hearing for the English soundtrack
Audio commentary by authors and critics Alan Jones and Kim Newman
Audio commentary by Argento expert Thomas Rostock
Audio commentary by Argento author Maitland McDonagh
YELLOW FEVER: THE RISE AND FALL OF THE GIALLO: a feature-length documentary charting the genre from its beginnings to its influence on the modern slasher film
BEING THE VILLAIN: a newly edited archival interview with actor John Steiner
OUT OF THE SHADOWS: an archival interview with Maitland McDonagh
VOICES OF THE UNSANE: an archival featurette containing interviews with writer/director Dario Argento, actresses Daria Nicolodi and Eva Robins, assistant director Lamberto Bava and more
SCREAMING QUEEN: an archival interview with Daria Nicolodi
THE UNSANE WORLD OF TENEBRAE: an archival interview with Dario Argento
A COMPOSITION FOR CARNAGE: an archival interview with Claudio Simonetti
Archival introduction by Daria Nicolodi
International theatrical trailer + Japanese "Shadow" theatrical trailer
Alternate opening credits sequence + "Unsane" end credits sequence
UNSANE: The re-edited 90-minute US version, specially recreated for this release from the new 4K restoration of the full-length 101-minute version, exclusive to UHD. Presented in 4K UHD in Dolby Vision (HDR10 compatible)
UNSANE (Two audio options): a recreation of the original theatrical experience, complete with jump cuts and sudden audio shifts, and a new, more seamless edit created for this release, both in restored lossless English mono
UNSANE: Optional English subtitles for the deaf and hard of hearing
DTS-HD MA Lossless Original English and Italian language soundtracks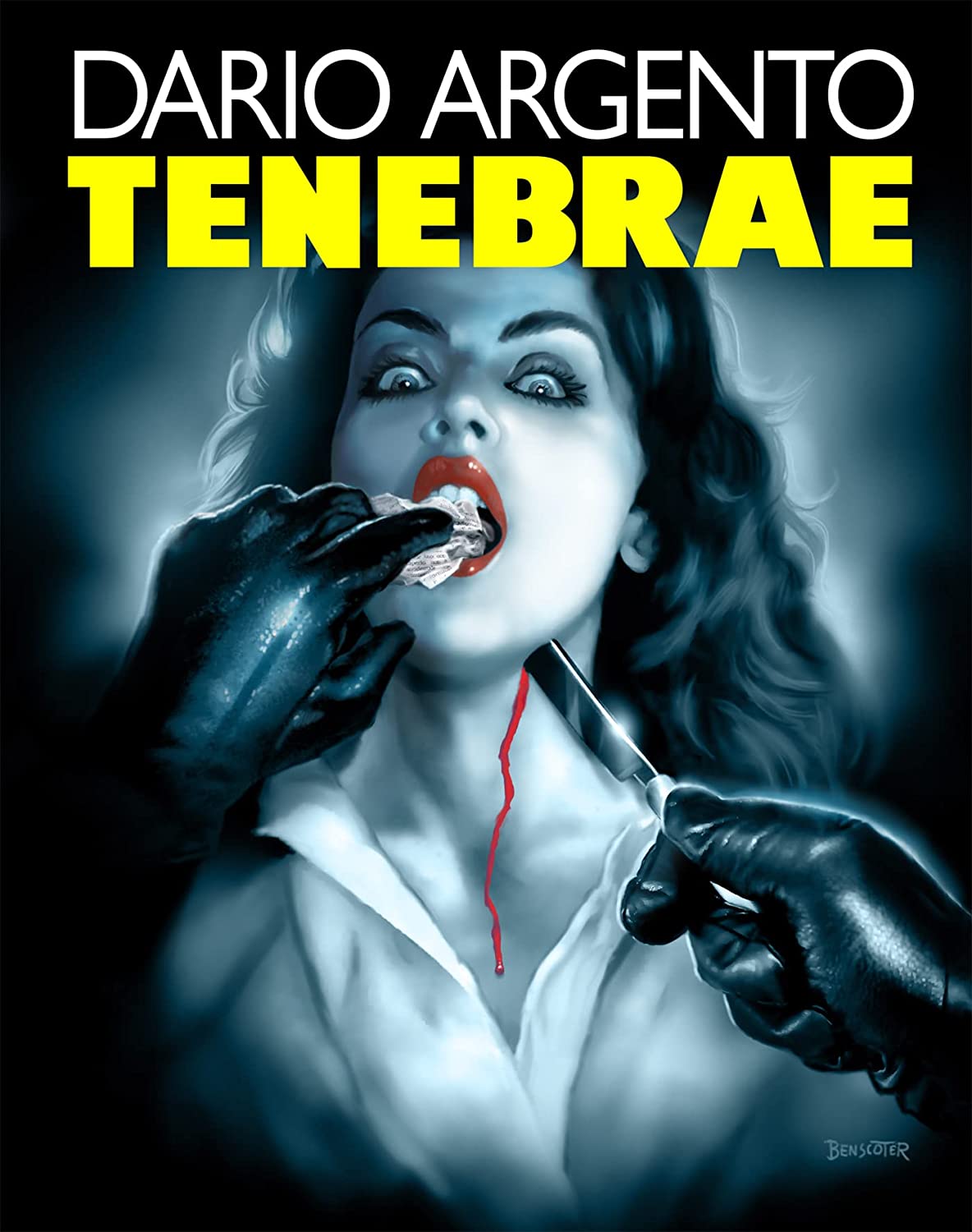 ALSO AVAILABLE THIS WEEK:
The Farm (Allied Vaughn, Blu-ray & DVD)
Joker's Poltergeist (Allied Vaughn, Blu-ray & DVD)
Paranormal Evil (Allied Vaughn, Blu-ray & DVD)
Scream at the Devil (Allied Vaughn, Blu-ray & DVD)