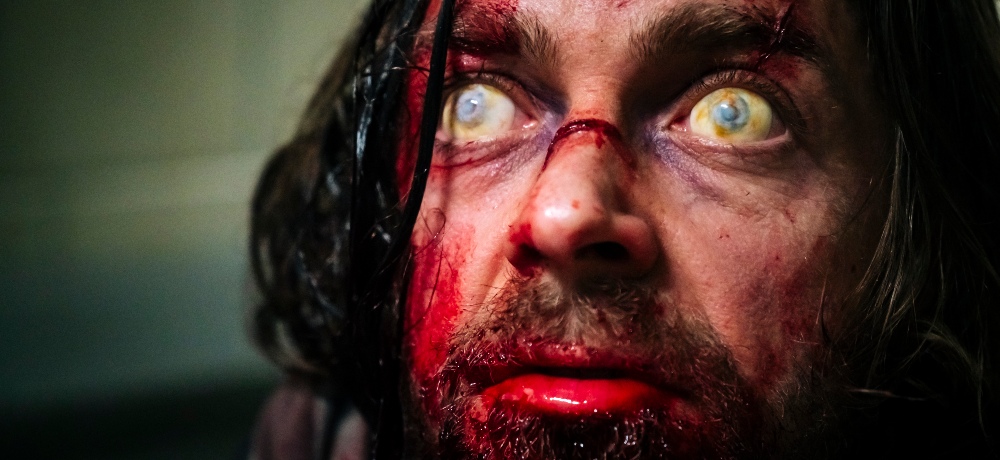 In her review, Sara Clements wrote that Blood Quantum is a "one-of-a-kind zombie horror flick," and following its release on Shudder back in April, the movie is coming to Blu-ray, DVD, Digital HD, and VOD on September 1st:
Press Release: RLJE Films, a business unit of AMC Networks, has picked up select rights to BLOOD QUANTUM from Shudder, AMC Networks' streaming service for horror, thriller and the supernatural. BLOOD QUANTUM will be released on VOD, Digital HD, DVD and Blu-ray on September 1, 2020.

BLOOD QUANTUM is directed and written by Jeff Barnaby (Rhymes for Young Ghouls). The horror film stars Michael Greyeyes ("Fear the Walking Dead", True Detective), Forrest Goodluck (The Revenant), Kiowa Gordon (Twilight franchise),and Elle-Máijá Tailfeathers (The Body Remembers When the World Broke Open). RLJE Films will release BLOOD QUANTUM on DVD for $27.97 and on Blu-ray for $28.97.

In BLOOD QUANTUM, the indigenous people in the isolated reserve of Red Crow are immune to the zombie plague that has taken over the nation, but that doesn't mean their lives aren't at risk. It's up to Traylor (Michael Greyeyes, "Fear the Walking Dead"), the tribal sheriff, to protect the families residing on the reserve and a flood of desperate refugees from the hordes of bloodthirsty, walking white corpses that are closing in.