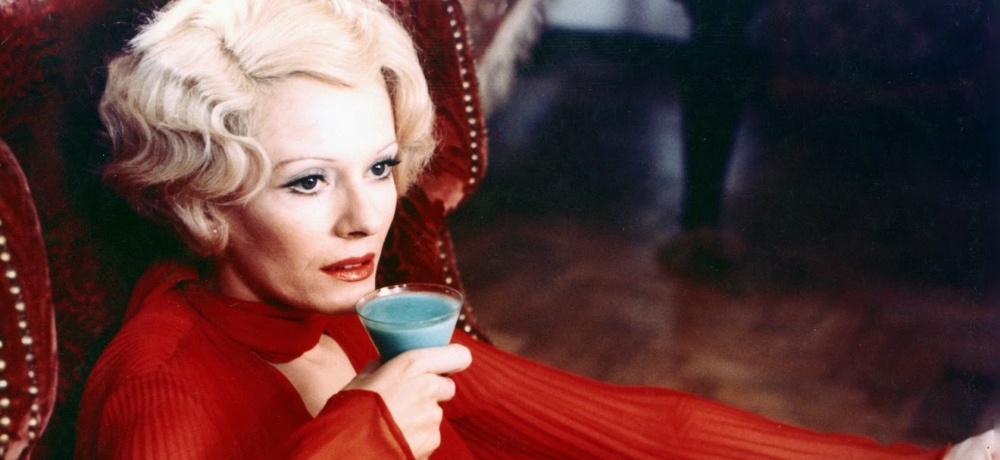 In addition to their 4K Ultra HD releases of movies such as Lucio Fulci's Zombie and William Lustig's Maniac, Blue Underground has announced that they're bringing Harry Kümel's 1971 vampire film Daughters of Darkness to 4K Ultra HD/Blu-ray this year as well.
Special features and a specific release date have yet to be announced for the 4K Ultra HD release of Daughters of Darkness, but according to Blue Underground's Twitter account and Blu-ray.com, it is slated for a fall release.
You can view the official cover art (via Twitter) and synopsis (via Blu-ray.com) below, and stay tuned to Daily Dead for more updates.
Synopsis: " International screen icon Delphine Seyrig (Last Year at Marienbad) stars as Elizabeth Bathory, an ageless Countess with a beautiful young "companion" (Goth goddess Andrea Rau) and a legendary legacy of perversion. But when the two women seduce a troubled newlywed couple (French beauty Danielle Ouimet and John Karlen of Dark Shadows and Cagney & Lacey), they unleash a frenzy of sudden violence and depraved desire that shocked both art house audiences and grindhouse crowds worldwide."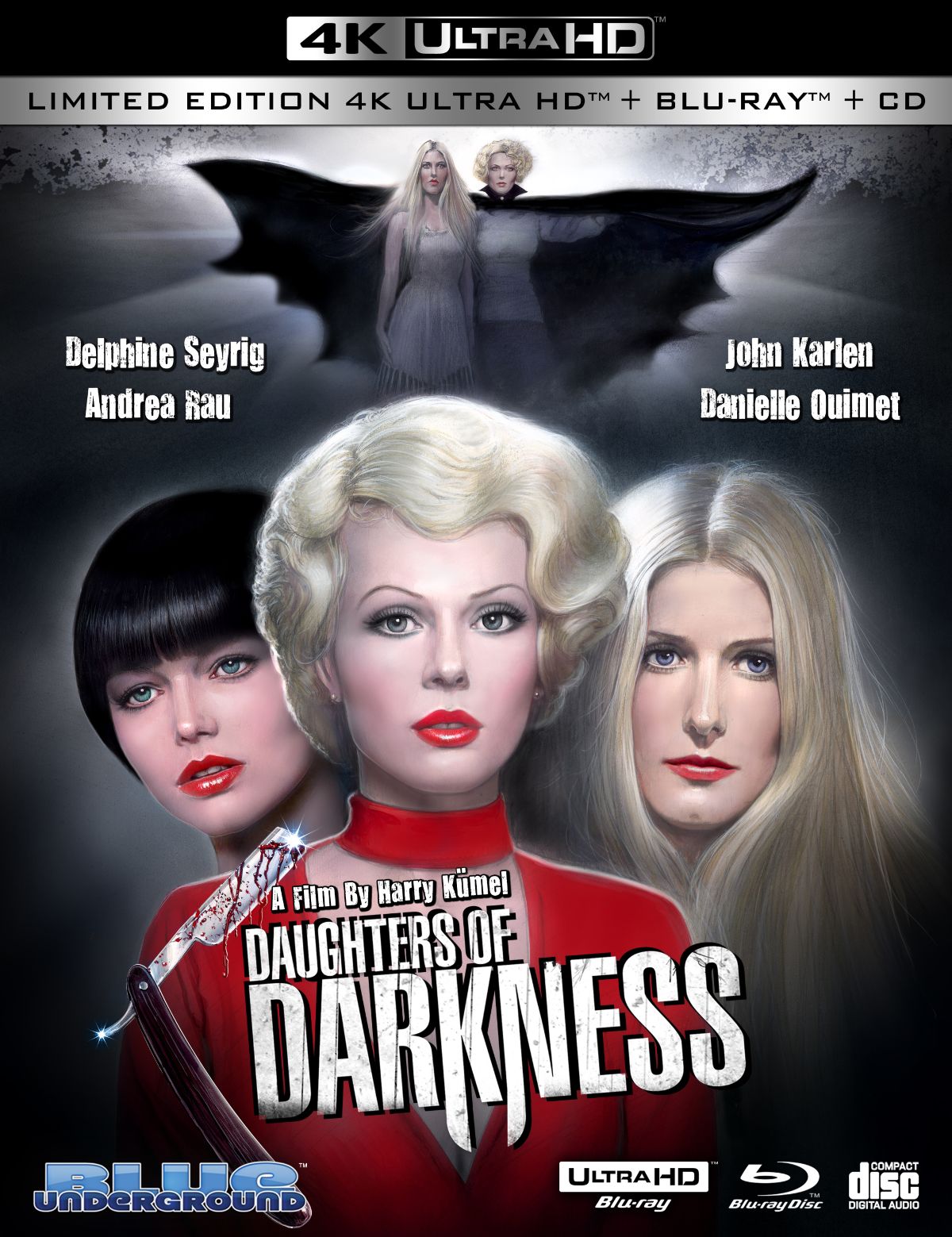 Theatrical trailer: