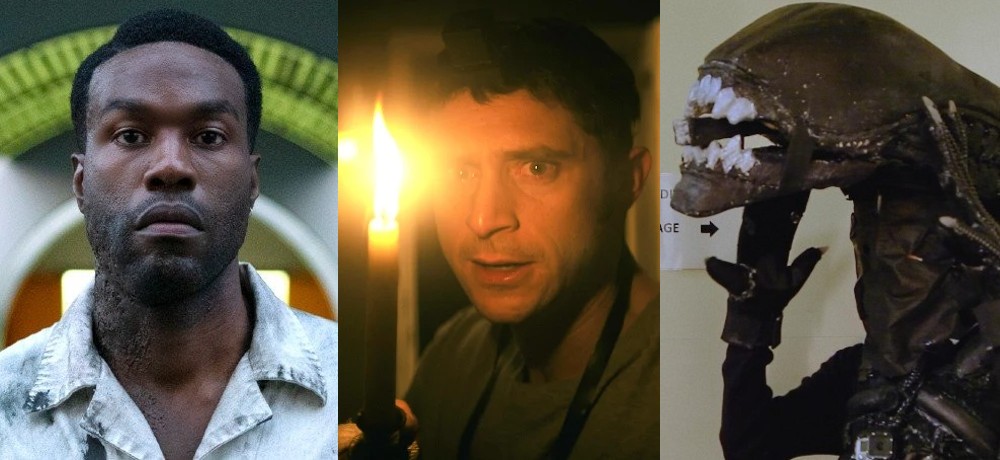 The Vigil
The first two acts of Keith Thomas' film are effective enough, as a young man named Yakov, having recently left Orthodox Jewish community after a traumatic incident, is tasked with keeping vigil over a recently deceased man who he soon finds had been targeted by a dangerous spirit. But it's in the third act when the film becomes truly special as Thomas merges themes of Jewish demonology, grief, and faith into perhaps the most satisfyingly bittersweet ending of any movie this year. Huge credit is also due to Dave Davis, who as Yakov carries a lot of the heavy lifting both in the turmoil from his past and the terrifying entity that's got him in its crosshairs. It's quite haunting and also incorporates interesting themes about finding your path in the world even after living through unimaginable heartbreak.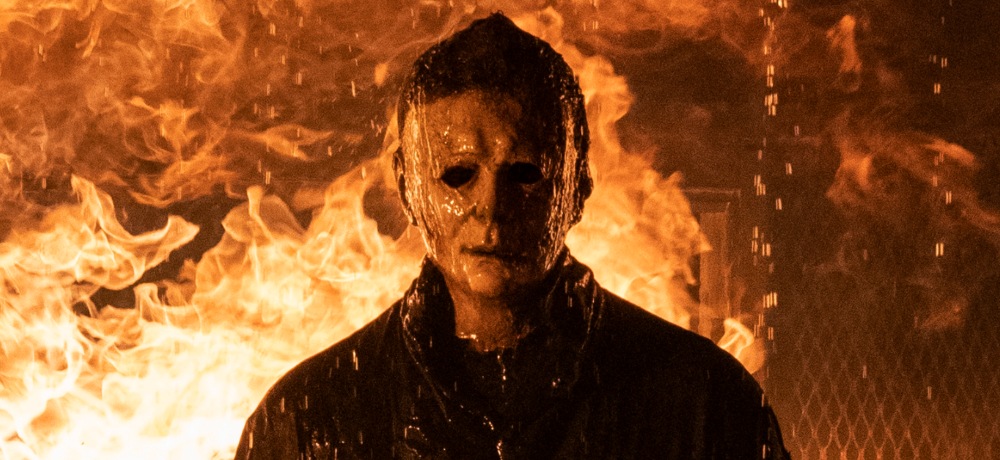 Halloween Kills
If you've listened to any of our Corpse Club discussions about David Gordon Green's second entry in the Halloween franchise, you'll know that I've grown to adore…just likely not for any of the reasons that Green had intended. Halloween Kills is a monument to misguided decisions on both tone and narrative as the citizens of Haddonfield work themselves into a melodramatic frenzy in an attempt to finally kill the unkillable Michael Myers. Gone is the measured tension we've come to expect from a Halloween film, replaced with a manic aesthetic that almost reminds me of Fulci when he indulged in his oddest creative compulsions. I 100% understand why people abhor this move, but for me there came a point where it went so wrong that it actually circled around the other side to become something that bizarrely fascinated me. One thing's for sure, I cannot wait to see how Halloween Ends.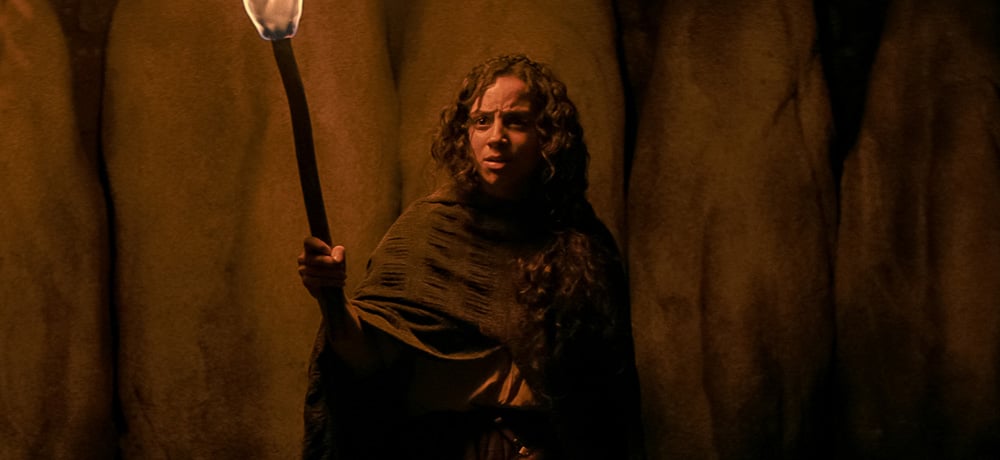 Fear Street
It's been a long time since I've gotten to enjoy event-television, so I really appreciate Netflix's decision to take the Fear Street trilogy and dole it out in installments over several weeks. It also helps that the films are really good. Director Leigh Janiak and co-writers Kyle Killen and Phil Graziadei subvert slasher tropes for something fresh in a story that spans centuries and incorporates elements of Scream, Friday the 13th, and even The Crucible without getting overly muddled. The ensemble cast is aces, the kills are delightfully gory, and Janiak and company aren't afraid to indulge in a bit of a mean streak while still maintaining a sense of playfulness that keeps things fun even when they get pretty dark.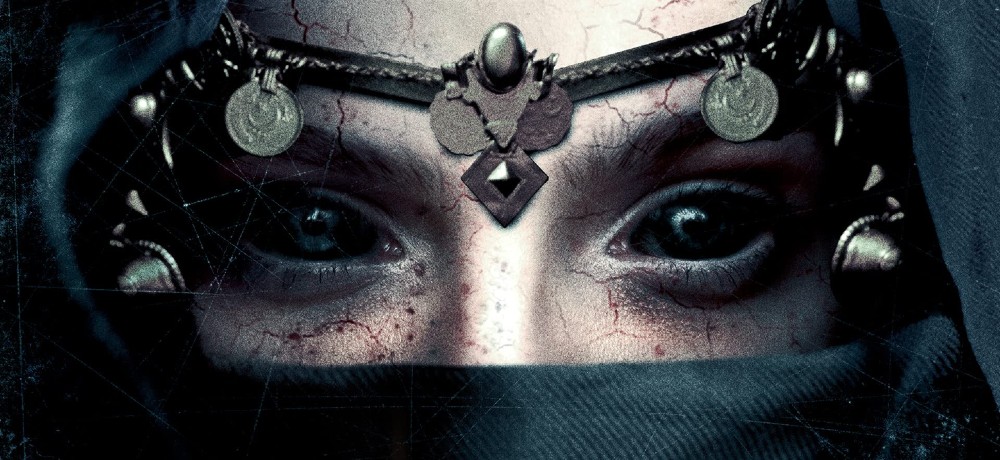 Kandisha
What do you get when you cross Moroccan mythology with two of the forerunners from the New French Extremity? You get Kandisha, the latest bloody romp from Inside directors Alexandre Bustillo and Julien Maury. When a young girl in a poor working class Paris neighborhood is attacked by her ex-boyfriend, she invokes the Kandisha, a vengeance spirit with the body of a woman and the legs of a goat, to exact her revenge. What she doesn't know is that her vengeance comes with a cost, namely any men in her life for whom she has affection, and she and her best friends are left to try and put a stop to the spirit's rampage. Kandisha's methods are brutal in ways that will harken back to the blunt gore of the French Extremity, but there's also a camaraderie among the protagonists that adds a welcome layer of emotion.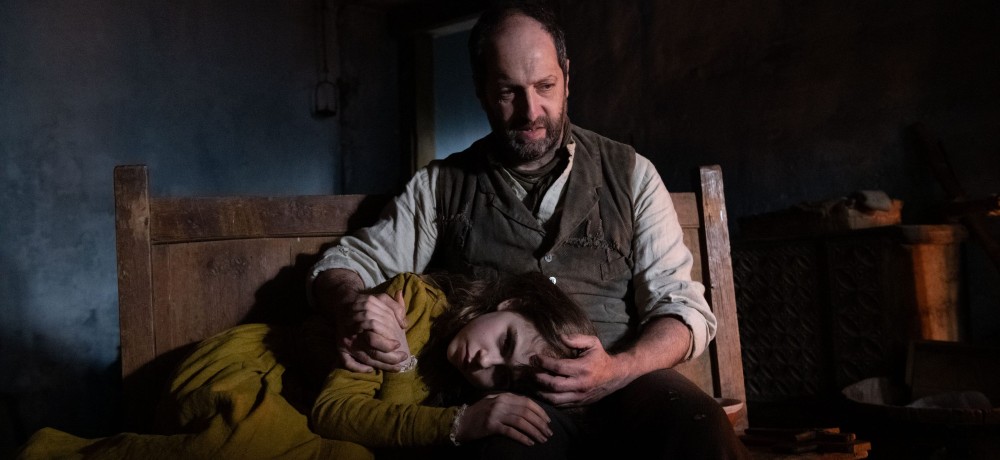 All the Moons
Igor Legarreta's late 19th century vampire tale has the look of a fairytale, giving rural Spain an almost ethereal look that would fit in with a Guillermo del Toro film. Legarreta's protagonist, a newly turned vampire who finds herself separated from her creator, would also feel at home among del Toro's creations. But Legarreta pulls back just a bit on the supernatural elements of the film in a way that places it in an interesting limbo between realism and fantasy. And young lead Haizea Carneros acts well beyond her years as she conveys the loneliness that comes with decades of immortality. This will likely be one of the quieter vampire films you see in recent years, but also one of the most beautiful and ultimately rewarding.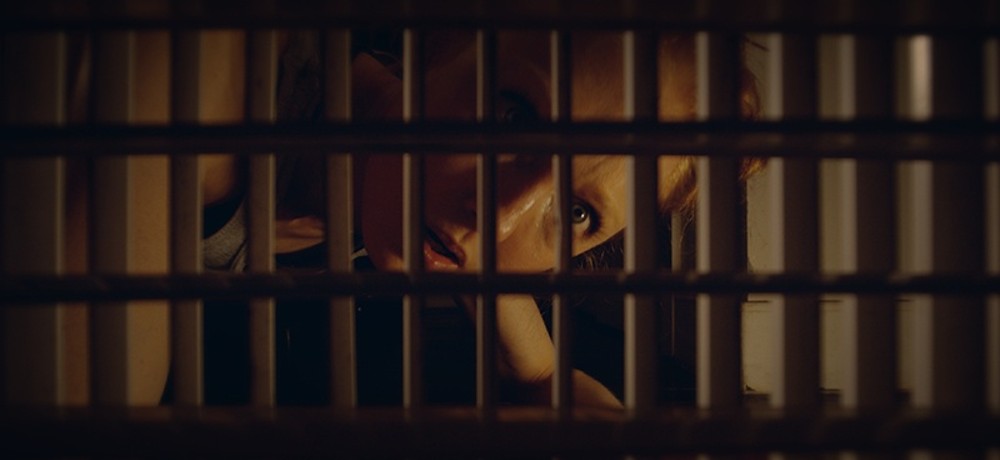 Alone With You
Writer/director duo Emily Bennett and Justin Brooks sure found one hell of a way to pass the time during COVID by producing their very first feature film, and it is a doozy. Bennett also stars in the film as a woman anxiously waiting for her girlfriend to come home from a business trip. But things quickly start to go awry as her girlfriend won't answer her calls, she gets trapped in the apartment, and she starts hearing and seeing strange things. Bennet and Brooks wring every drop of tension and atmosphere out of the apartment setting, and inject enough eerily empty external shots of New York City along with some virtual drop-ins from Dora Madison and Barbara Crampton to keep things from getting too static. It's a dreary, creepy descent into the isolation we've all had to contend with during quarantine without dating the material by connecting it too heavily to COVID.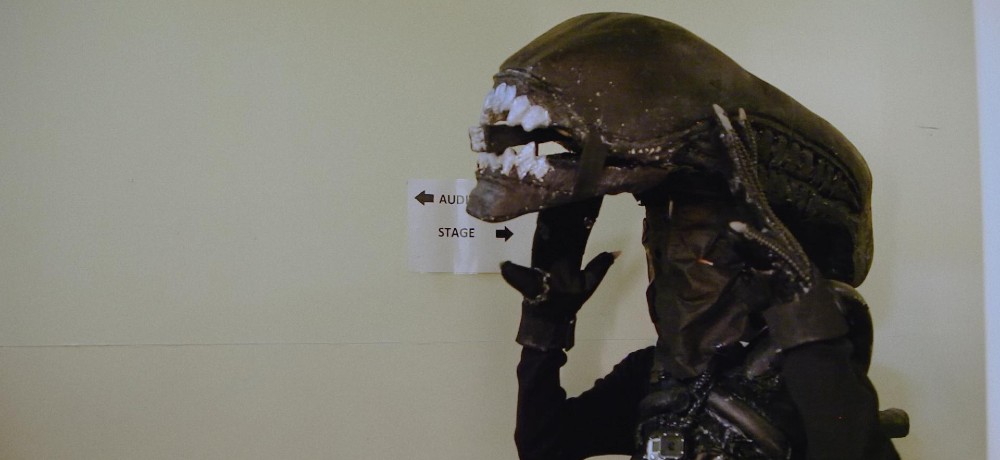 Alien on Stage
Ever wondered what a small community-theater production of Alien might look like? Based on my experience with the documentary Alien on Stage from directors Danielle Kummer and Lucy Harvey, it turns out it's pretty freaking charming. When an amateur theater troupe in a small England town looks to put on their annual holiday show, they shake things up a bit by adapting Ridley Scott's 1979 classic. At first disappointed by the lack of response to their show, the group is surprised to learn that two audience members (Kummer and Harvey) were so enamored with the idea that they wanted to help them crowdfund a chance to play at London's West End district. The ensuing journey is simply heartwarming as we see this group of bus transit employees put on an amazing DIY performance in London's equivalent to Broadway. Personally, my favorite subplot focuses on whether impromptu prop master Pete can pull off those iconic effects gags, but everyone in the group is endearing in their own way.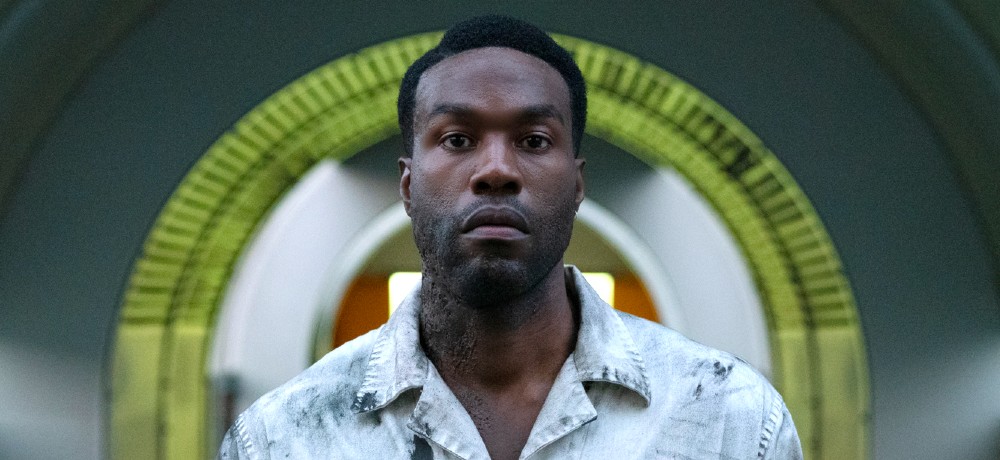 Candyman
Director Nia DaCosta did not have an easy journey getting her entry into the Candyman saga on screen. Already wading in the murky waters of revisiting a beloved franchise almost twenty years after the first came out, DaCosta had to contend with what seemed like an eternity of delays caused by the pandemic that left horror fans chomping at the bit with high expectations. But damned if DaCosta didn't come through with a film that stays true to the role that made Tony Todd a horror household name while expanding the narrative to dive into discussions about race and generational trauma. And as someone who usually pushes for shorter run times, it's ironic that my only complaint is that it seems like too much was cut to get the film down to its tight 90-minute run time. I look forward to an extended cut where DaCosta's story and characters really have room to breathe, but even so I was very satisfied with our return trip to Chicago's darker corners.
V/H/S 94
The fourth installment of the retro-voyeuristic anthology series may not shatter the format, but it gave me exactly what I was looking for: a batch of fast-paced horror vignettes with funky kills and a nasty sense of humor. Clearly they were working with a budget equivalent to a normal studio production's catering costs, but the directors involved with this go-around work well with what they have to imbue their stories with personality. For my money, Chloe Okuno's story about a news team that stumbles on a cult who worship a rat-like deity is the standout, but all of the tales had something to enjoy, from Jennifer Reeder's wraparound about corrupt cops getting lost in a house of horrors, Simon Barrett's claustrophobic night in a funeral home with a body that may not be dead, Ryan Prows' group of bumbling white supremacists working with forces they clearly don't understand, and Timo Tjahjanto's blend of Frankenstein-style tragedy with aesthetics and gore you might see in an installment of Doom.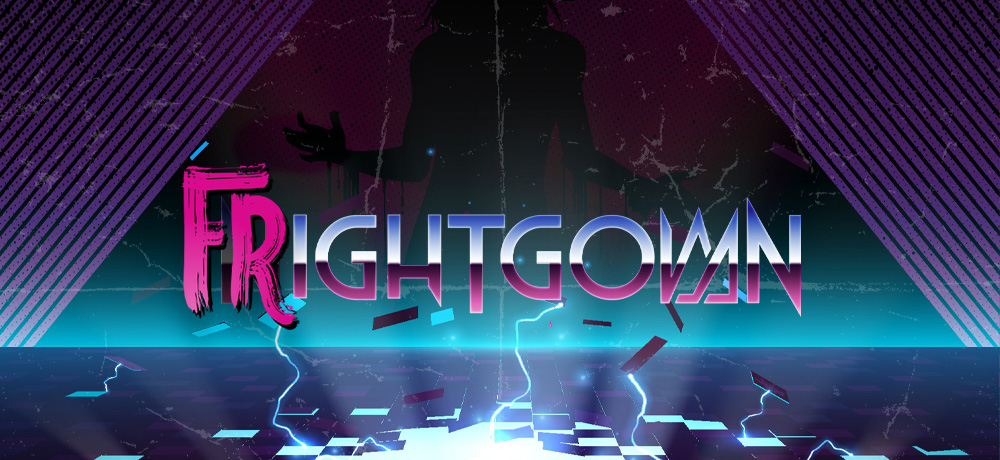 Frightgown
When Salem Horror Fest founder Kay Lynch and Horror Queers co-host Joe Lipsett announced they were partnering to put on a virtual film festival with a focus on queer horror, I didn't need to hear another word before putting my money down for tickets. And the event did not disappoint, showcasing some amazing short and feature-length films along with various panels, podcasts, and other programming from some of the best queer voices in horror. But what really made the event special was getting the opportunity to interact with people through the Killer Prom, an interactive venue through the Gather platform that allowed me to virtually meet a lot of really great people. It was the closest I've come to the vibe of an in-person film festival since the start of the pandemic, and I truly hope we get more of these in the future.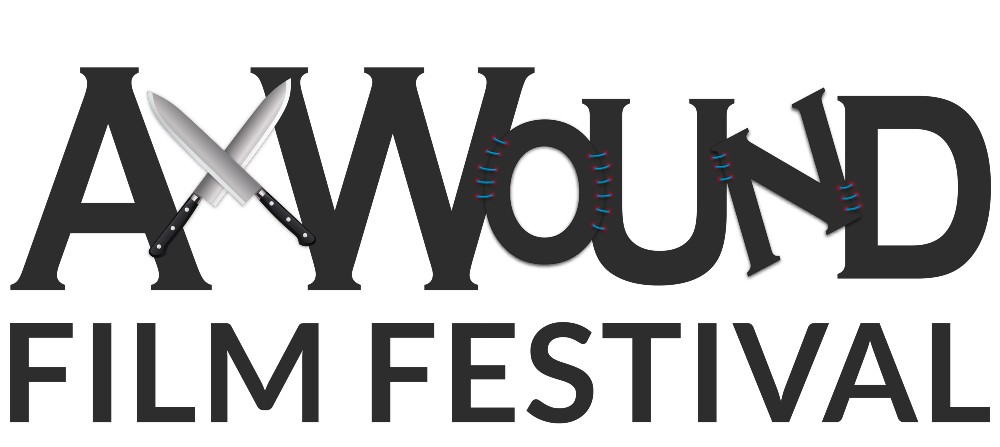 Ax Wound Film Festival
After taking a year hiatus due to COVID, Hannah Neurotica returned this past December with the first-ever virtual version of the Ax Wound Film Festival, an event dedicated to showcasing some phenomenal short horror films from women filmmakers. I was fortunate to be able to splurge on the Slumber Party package so I got some friends together for a viewing party where we gorged ourselves on pizza and horror films that ranged from funny to quirky to downright horrifying. Some of my personal highlights were Dana by Lucía Forner Segarra, Haute Cuisine by Merryl Roche, and Inheritance by Annalise Lockhart, but all of the films brought something interesting to the table. While the festival may be over, you can see the lineup here if you're interested in keeping an eye out for the films at other venues. Also, somebody give these women a budget to make some damn features!

Alien RPG
Admittedly, Swedish gaming company Free League first published the Alien tabletop roleplaying game back in 2019, but I only had the chance to dig into it this year and damn has it been an absolute blast. Set in a universe that accumulates the entire Alien quadrilogy as well as Prometheus and Alien: Covenant as cannon, Free League has paid careful attention to detail in bringing this world to life through the lens of an RPG. As the "Game Mother," I've had a chance to play with hardcore Alien fans and people only casually familiar with the franchise, and virtually everyone has enjoyed their experience. Not only that, the games are designed with enough flexibility that I've run the same scenario with half a dozen groups and each time it's taken on a different flavor. It's a great entry point to the tabletop RPG realm, especially for those keen on incorporating horror elements into their roleplaying.