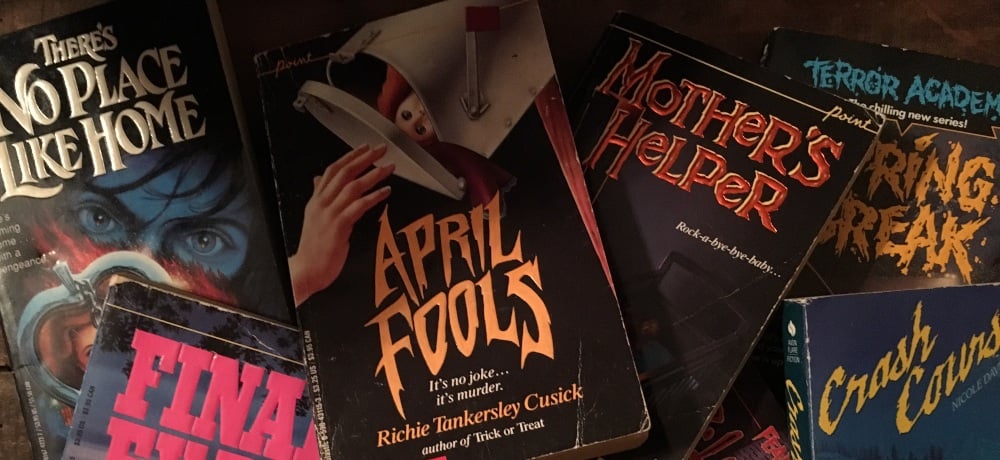 '90s nostalgia is in full swing, and horror fans are loving it. Many people are revisiting movies they grew up with, while others are discovering those same titles for the first time. And it's not only cinematic terror that has everyone talking.
Over the past couple of years, the interest in retro books has been on the rise. Combined with '90s sentimentality, teen horror fiction from the decade has become a special niche for collectors, many of whom are part of Instagram's enthusiastic community of "bookstagrammers."
A large portion of the teen horror titles released during the '90s are now available in e-book format, but the original editions with their colorful covers and witty taglines are the ones we look for while perusing the shelves of used bookstores.
Here at Daily Dead, during a series of seasonal posts, I'm going to be sharing books from my own collection. Here is '90s Teen Horror Books: Spring Edition.
April Fools (1990) by Richie Tankersley Cusick 
It's no joke… it's murder.
Every Point Horror fan knows that pranks are a frequently recurring and important plot element to the story. What holiday is perfect for practical jokes? You guessed it—April Fools' Day. I'm a firm believer there is a horror story for every holiday, and the first day of April is no exception. In addition to April Fools, Cusick wrote some of the most well-known and iconic teen horror books of the '90s.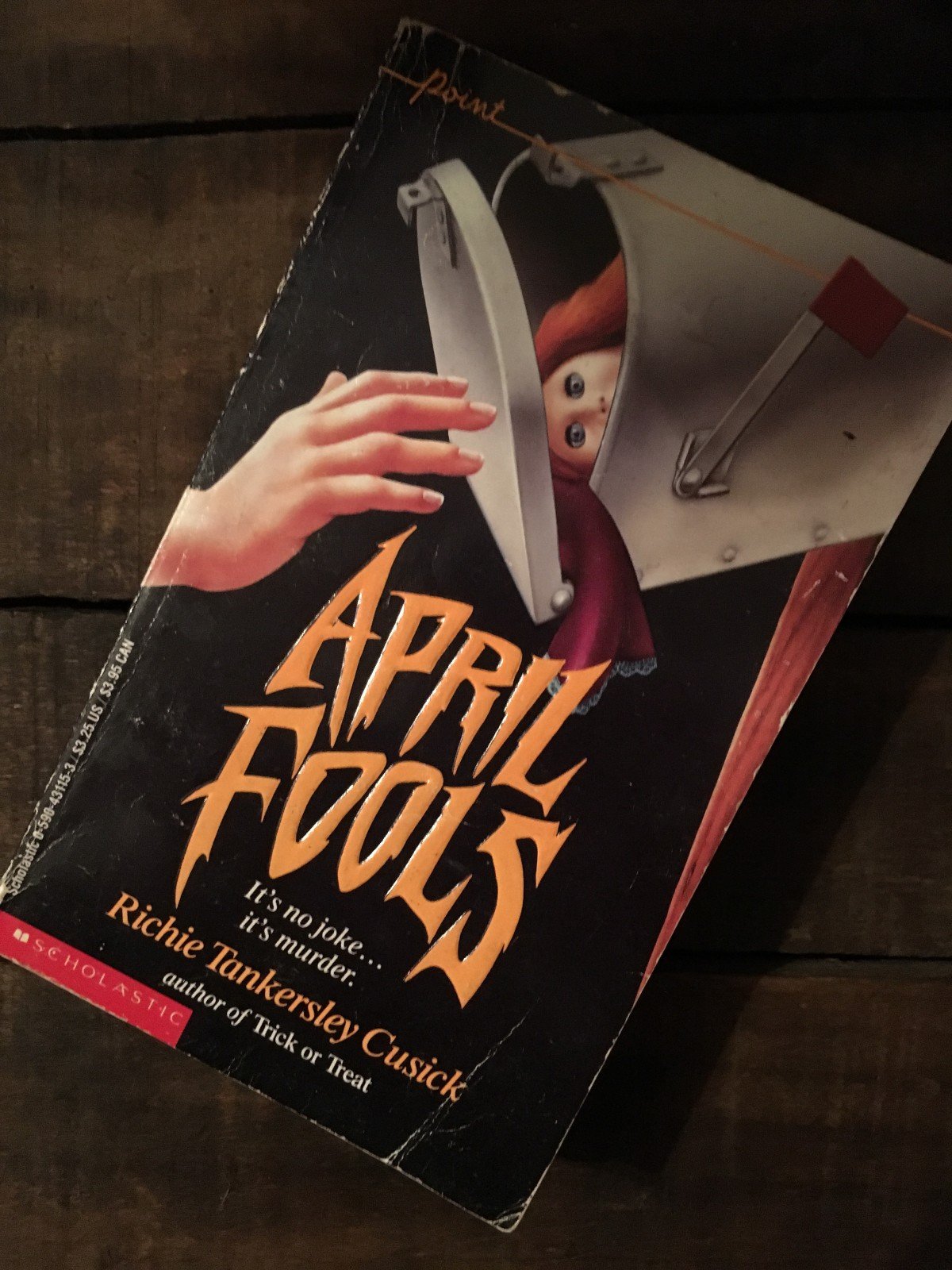 Spring Break (1993) by Nicholas Pine
School's out—and your time is up…
Similar to R.L. Stine's Fear Street series, Nicholas Pine had Terror Academy during the '90s. The series was published by Berkley and ran for 15 books. This installment takes a detour from traditional spring break fare, as it is set in the snow and doesn't center on a group of partying teens. Instead, imagine an early take on something like Wrong Turn, mix it with the home invasion subgenre, and you get the gist.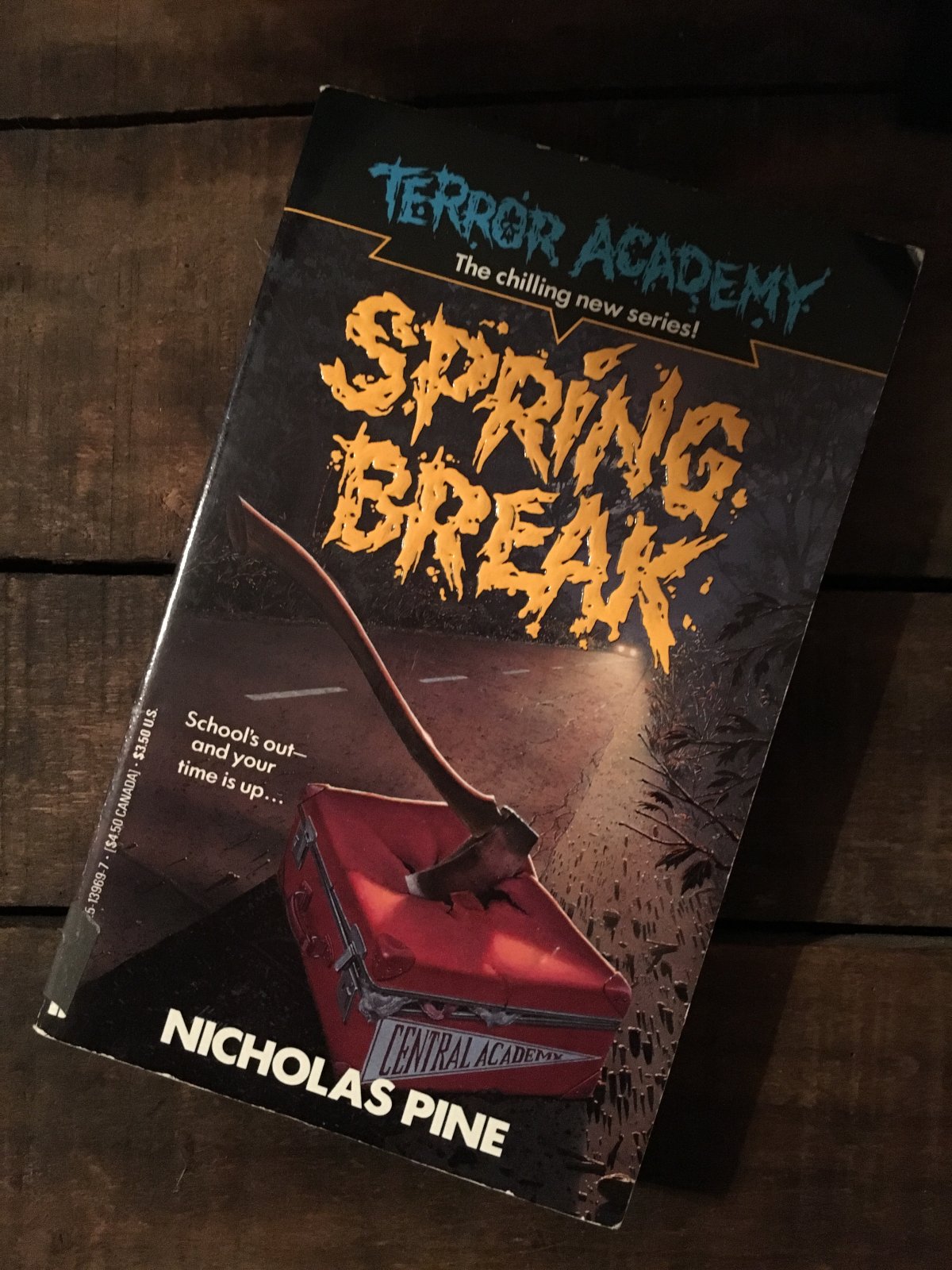 College Weekend (1995) by R.L. Stine
She was just dying to visit her boyfriend…
One thing that is on the minds of a lot of high school students during springtime is college. For many seniors, spring is the perfect opportunity to visit campuses and get an idea of what life will be like once fall rolls around. College Weekend's Tina Rivers is stuck between two vastly different worlds—that of high school and the college which her boyfriend attends. She has plans to attend the Spring Fling, but it doesn't take long for her fun weekend to turn scary.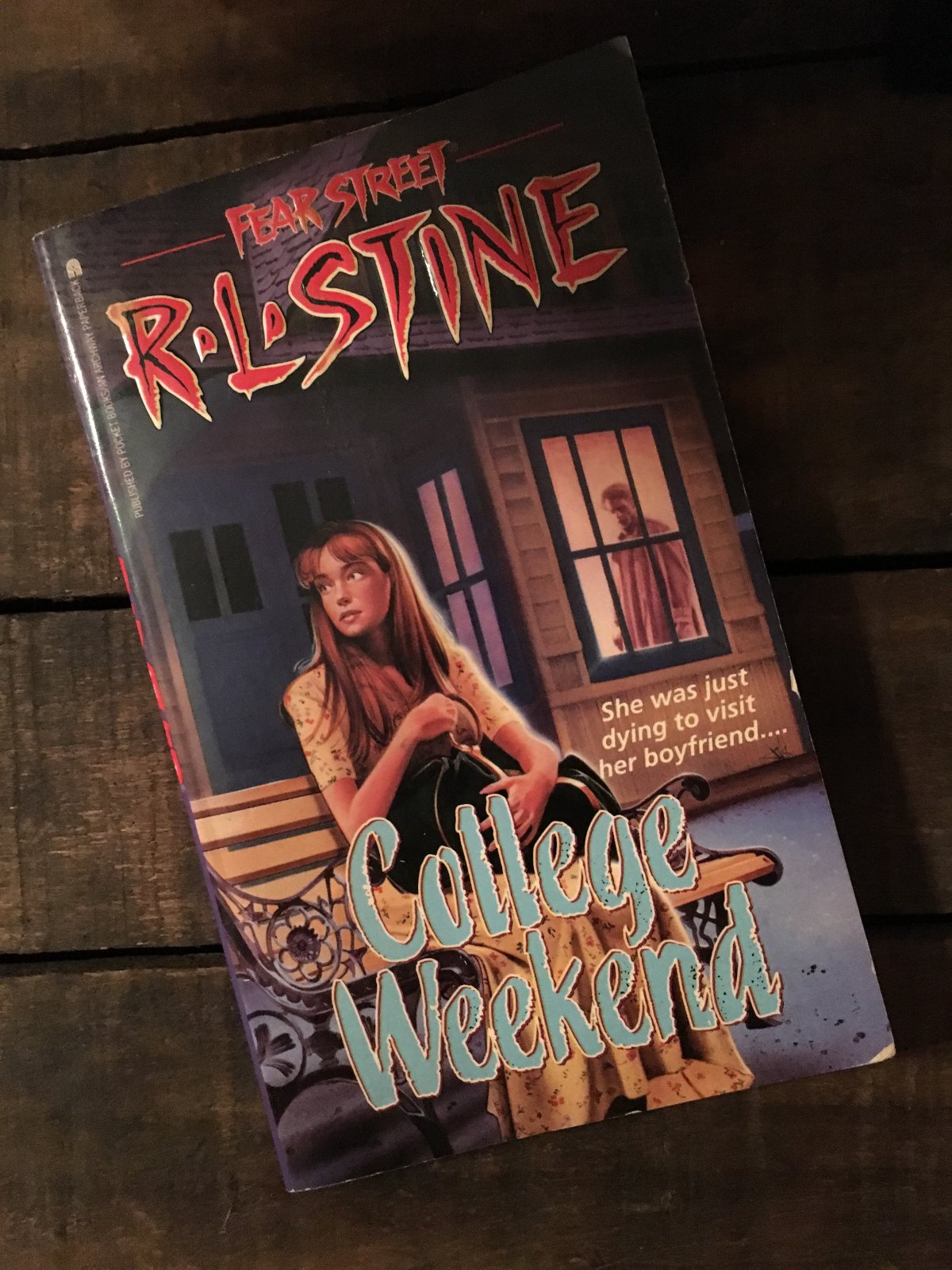 Final Exam (1990) by A. Bates
If you fail… you'll just die.
Putting far-fetched and outrageous scenarios of stalkers and killers aside, one of the most common springtime worries of teenagers is final exams. The aptly titled Final Exam features a classic Point Horror cover, which is immediately recognizable by present-day fans or almost anyone who was a teenager during the '90s. From the neon font and witty tagline to the story held within the pages, Final Exam influenced a steady string of similar titles.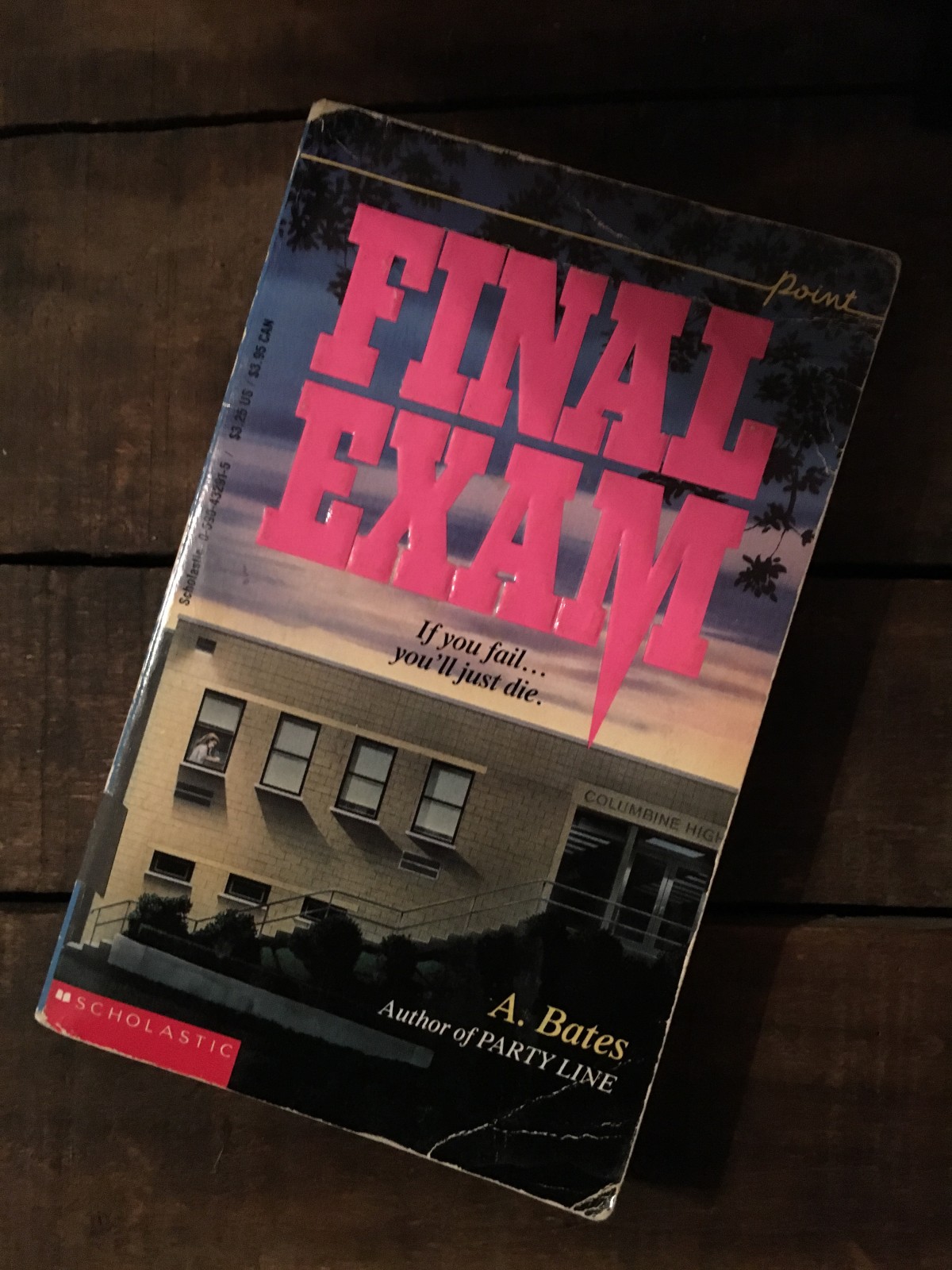 Crash Course (1993) by Nicole Davidson
Christina is a star, and someone wants her… dead!
Continuing the theme of test-taking terror, Crash Course features an ensemble cast of characters who gather at a lake house to study for the upcoming SAT. Davidson, who authored several teen horror books for Avon Flare, writes with a slightly different style than what is typically found in Point Horror and Fear Street. The characters and situations are never quite as campy; instead, readers should expect to settle in for more of a traditional mystery.
There's No Place Like Home (1997) by A.G. Cascone
She's coming home… with a vengeance.
A.G. Cascone is the pen name for two authors who happen to be sisters—Annette and Gina Cascone. The duo is best known for their series of middle-grade horror books, Deadtime Stories, but they also helmed several teen horror/thriller titles throughout the '90s. There's No Place Like Home is perfect Mother's Day reading, as the story centers around a girl who was taken from her mother.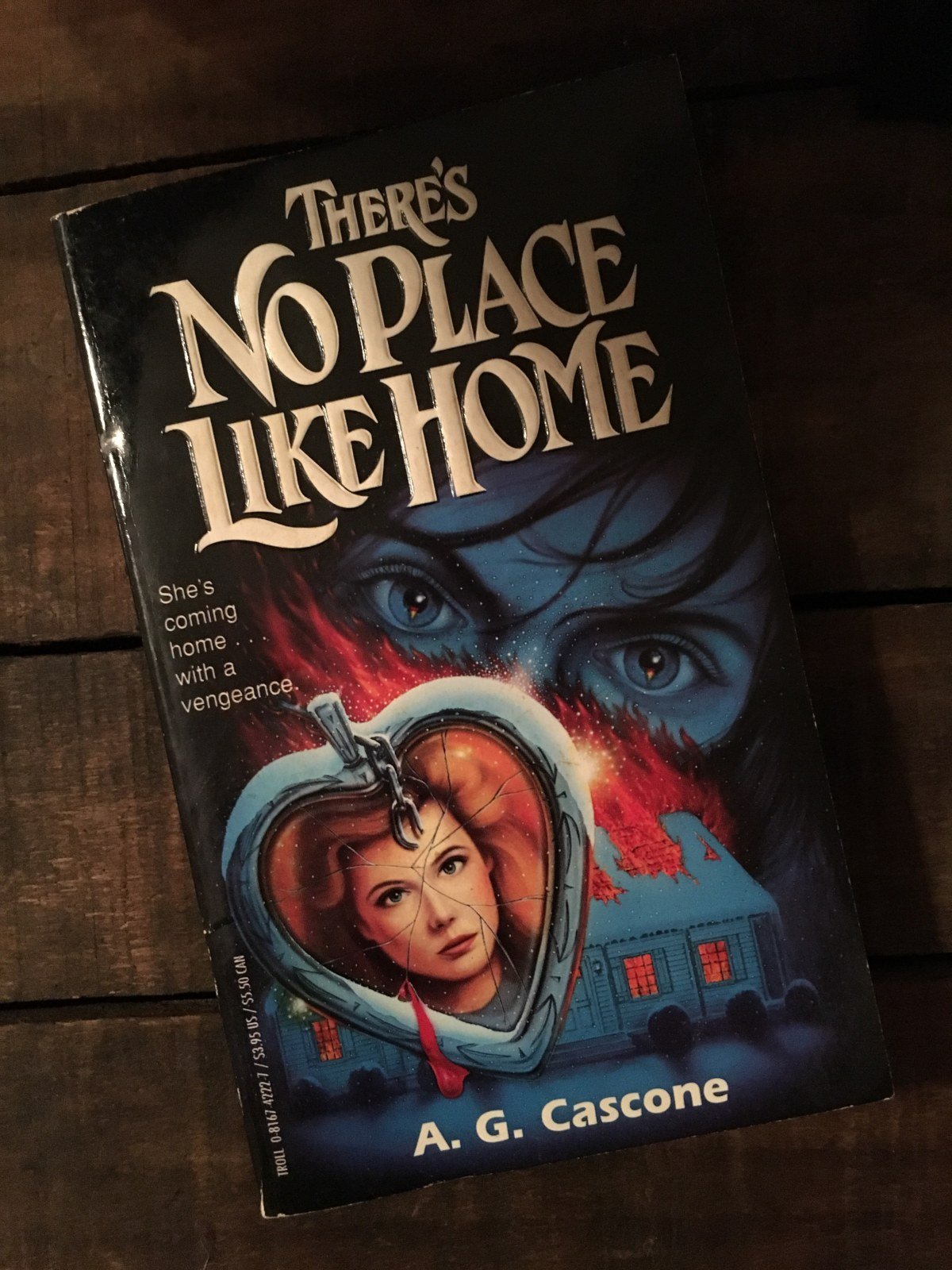 Mother's Helper (1991) by A. Bates
Rock-a-bye-bye-baby…
The second of my Mother's Day-themed books to make the list is Mother's Helper by A. Bates. Published under Scholastic's enormously popular Point Horror banner, the book is set on a tropical island during the summer. While not exactly mid-May, the time of Mother's Day, the story has enough mommy related terror to tie in to the holiday as well as giving fans of '90s domestic thriller movies plenty to enjoy.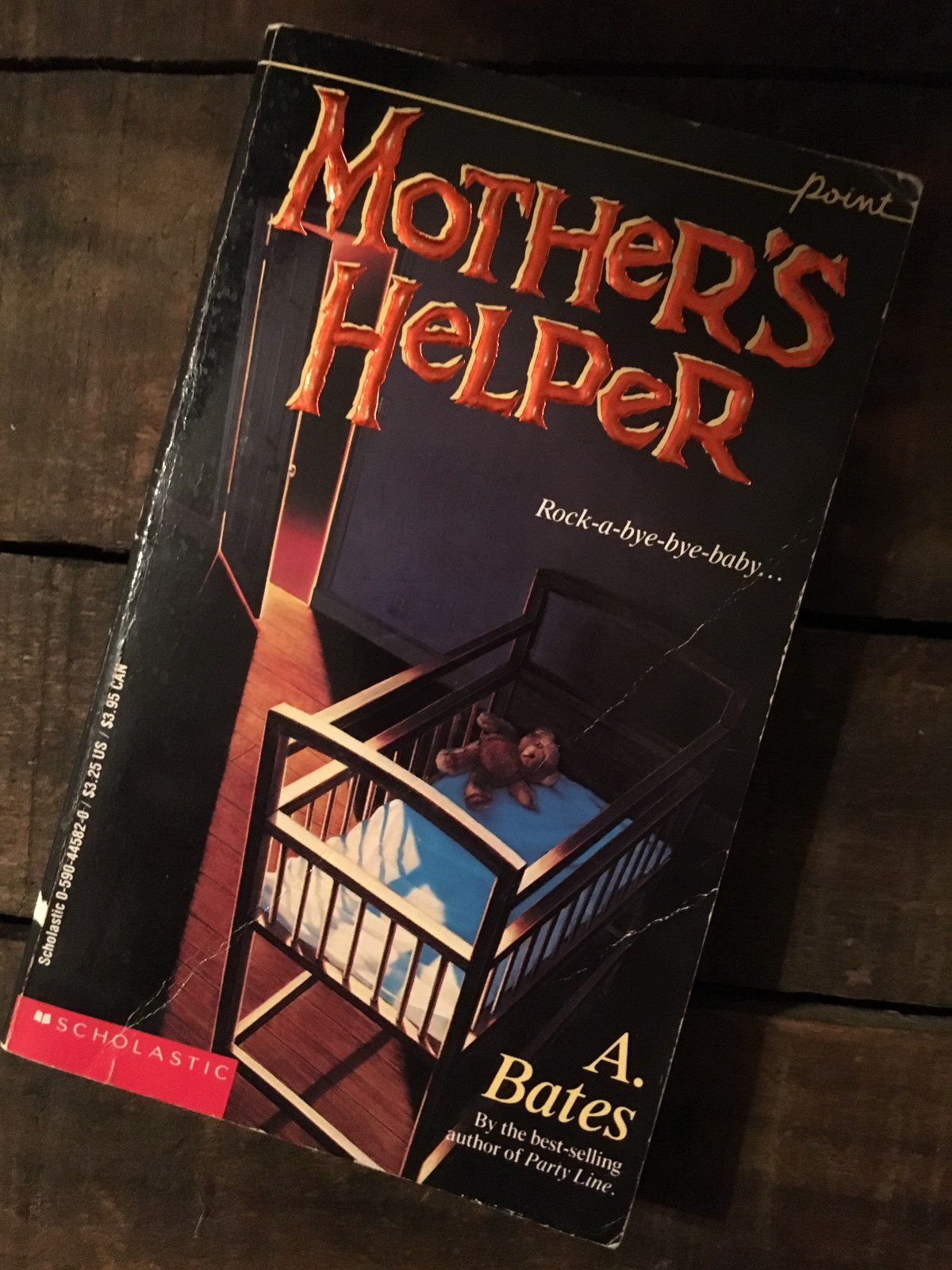 There you have it—seven '90s teen horror titles perfect for spring. What are some of your personal favorites? Let us know in the comments below, and be sure to share photos from your own collection via Instagram and Twitter, using #DailyDeadTeenRetro.
[Photo Credit: All photos by Bryce Gibson.]