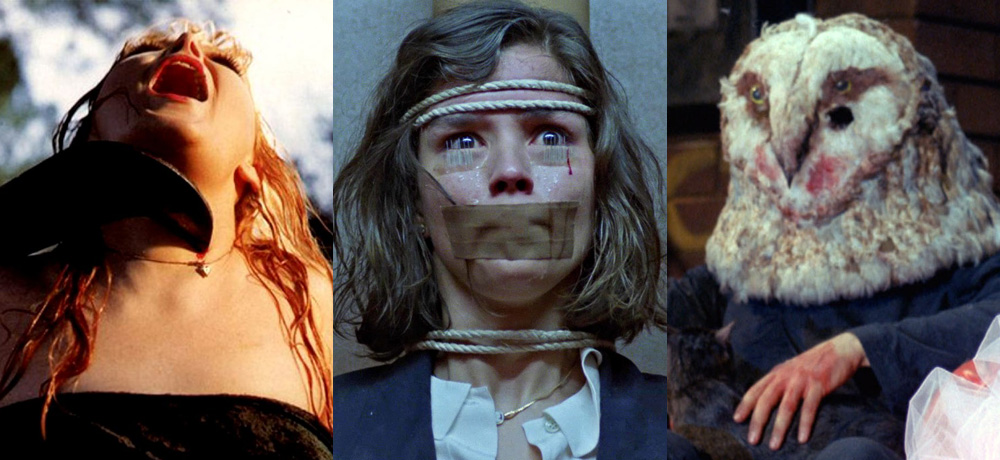 I'm not sure how you're feeling, dear readers, but the fact that the best month of the year has finally arrived is a welcome event for this writer. Every year at Daily Dead, we try to mix things up with themed coverage for the month of October, and for 2020, we're turning Halloween into Gialloween and celebrating a bunch of classic gialli films as well as a few newcomers (and one Italian trailer bonanza that should definitely get you in the mood), too. 
We'll be kicking off our Gialloween celebration next Monday, October 12th and we'll have fun giallo-themed content going up every single weekday through Halloween (and be on the lookout for some fun coverage to pop up on select weekends as well). To get you ready for Gialloween, I've gone ahead and put together this list of giallo films that are currently streaming on a variety of digital platforms (welcome streaming newcomer, Arrow, too!). 
So, get ready for all the erotic mysteries, psycho-sexual thrillers, and black-gloved killers you could possibly want this Halloween season, and be sure to head back here next Monday for the official kickoff of Daily Dead's Gialloween 2020.

All the Colors of Giallo (Streaming on Amazon Prime & Tubi TV)
Experience the evolution of the Italian horror genre with over 100 trailers from filmmakers including Mario Bava, Dario Argento and Lucio Fulci.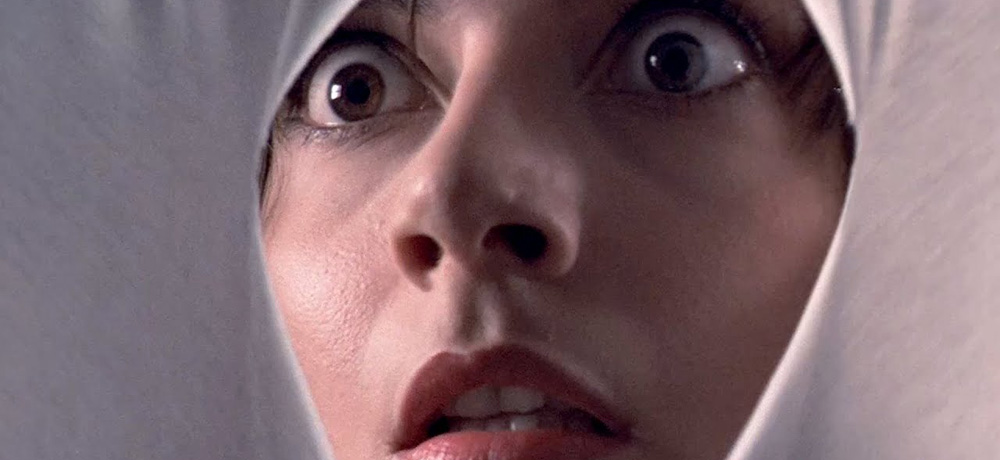 Tenebrae (Streaming on Shudder)
Horror novelist Peter Neal (Tony Franciosa) arrives in Rome for a book tour just as a series of brutal murders begin. When Peter learns the killer is a superfan inspired by his gruesome novels, he decides to solve the crimes. As the slasher's blade continues its bloodthirsty business, Neal realizes he must dive deep into his memories if he wants to catch the killer. After a scary experience being menaced by a real-life obsessed fan, Dario Argento poured his fears into this visually stunning return to form, loading TENEBRE with some of the most gorgeous and horrific murders in all the director's oeuvre.
The Cat o'Nine Tails (Streaming on Amazon Prime & Shudder & Tubi TV & Vudu & Arrow & Kanopy)
Italian master of horror Dario Argento's second directorial effort is a suspenseful murder mystery infused with the filmmaker's trademark graphic violence. Karl Malden stars as a blind man with a talent for solving puzzles who teams-up with reporter Carlo Giordani to launch a private investigation into a string of peculiar murders.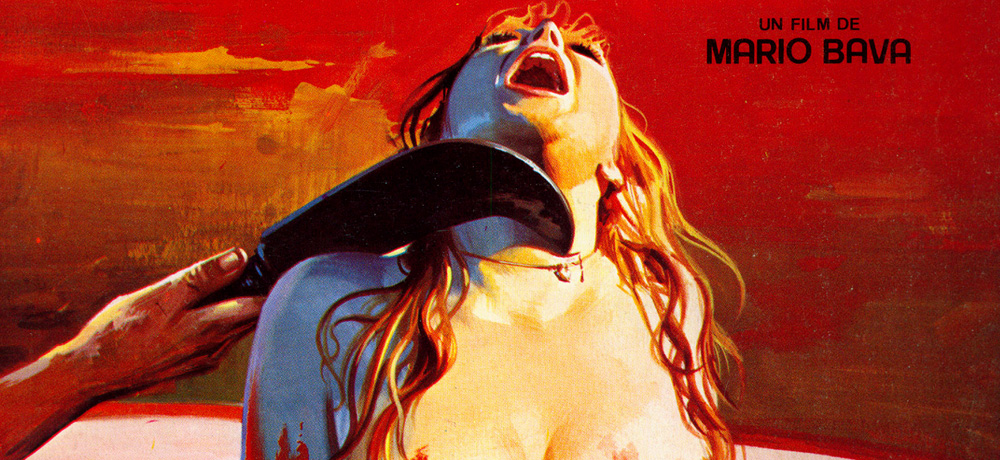 A Bay of Blood (Streaming on MUBI)
An elderly heiress is killed by her husband who wants control of her fortunes. What ensues is an all-out murder spree, as relatives and friends attempt to reduce the inheritance playing field—complicated by some teenagers who decide to camp out for fun in a dilapidated building on the estate.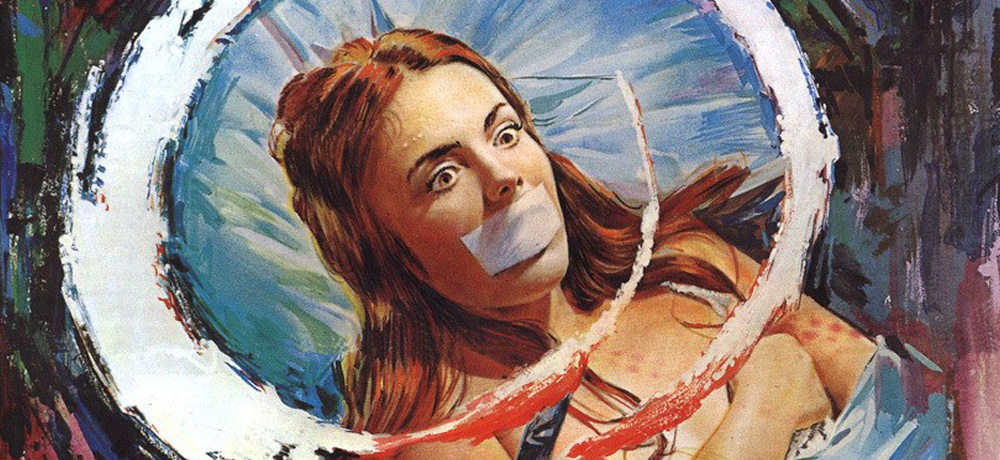 What Have You Done to Solange? (Streaming on Amazon Prime & Kanopy)
A sexually sadistic killer is preying on the girls of St. Mary's school. Student Elizabeth witnessed one of the murders, but her hazy recollections of a knife-wielding figure in black do nothing to further the police's investigations. Why is the killer choosing these young women? And what does it have to do with a girl named Solange?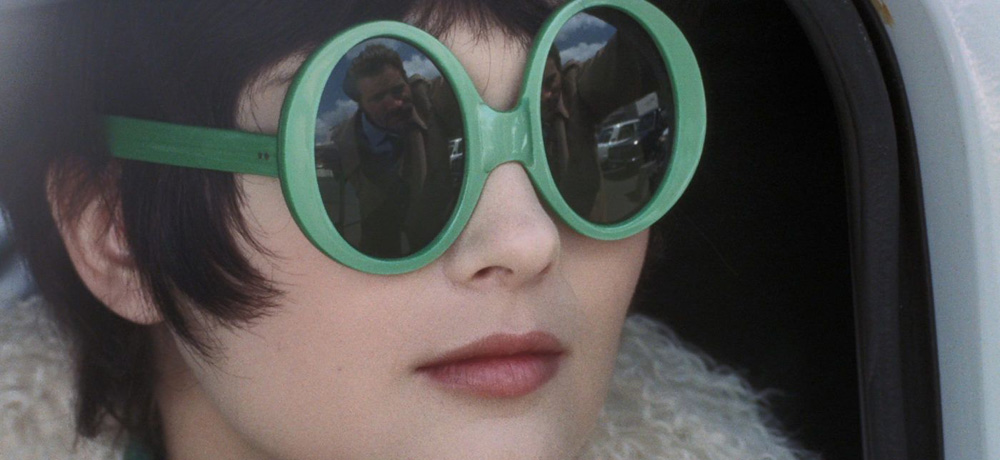 The Fifth Cord (Streaming on Vudu & Arrow)
"I am going to commit murder," intones the faceless killer. "I can imagine the thrill and pleasure I will experience as I stalk my victim. There must be no mistakes!" But when four trendy socialites are brutally murdered, an alcoholic reporter (Franco Nero) begins to unravel a twisted trail of clues. Can this desperate journalist stop a depraved psychopath before he himself becomes the fifth victim?
Blood and Black Lace (Streaming on Amazon Prime & Arrow)
The Cristian Haute Couture fashion house is a home to models… and backstabbing… and blackmail… and drug deals… and MURDER. Having established a template for the giallo with The Girl Who Knew Too Much, Mario Bava set about cementing its rules with Blood and Black Lace. In doing so he created one of the most influential films ever made – an Italian classic that would spearhead the giallo genre, provide a prototype for the slasher movie, and have a huge effect on filmmakers as diverse as Dario Argento and Martin Scorsese. Newly restored from the original camera negative and presented here in its original, uncut Italian form, this dual-format release allows fans to see Blood and Black Lace afresh and offers newcomers the ideal introduction to a major piece of cult filmmaking.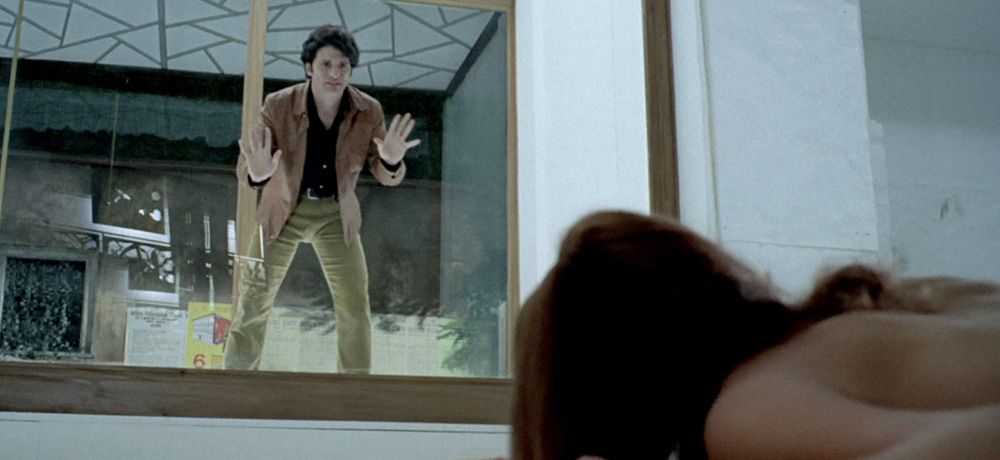 The Bird with the Crystal Plumage (Streaming on Tubi TV)
When an American writer in Italy witnesses an attempted murder, a serial killer begins stalking him, drawing him deep into the police investigation.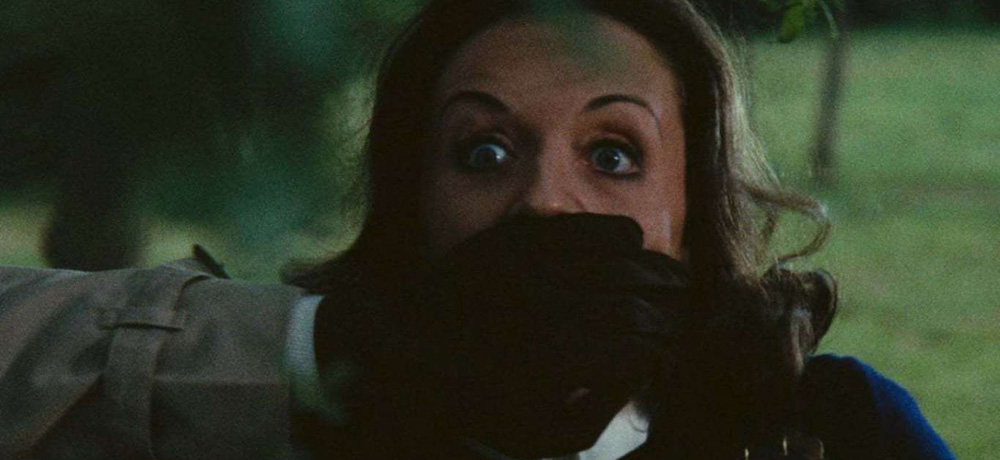 The Blood Stained Butterfly (Streaming on Amazon Prime)
A girl is murdered in the park. A man is tried and convicted for the crime but afterwards, the killings continue.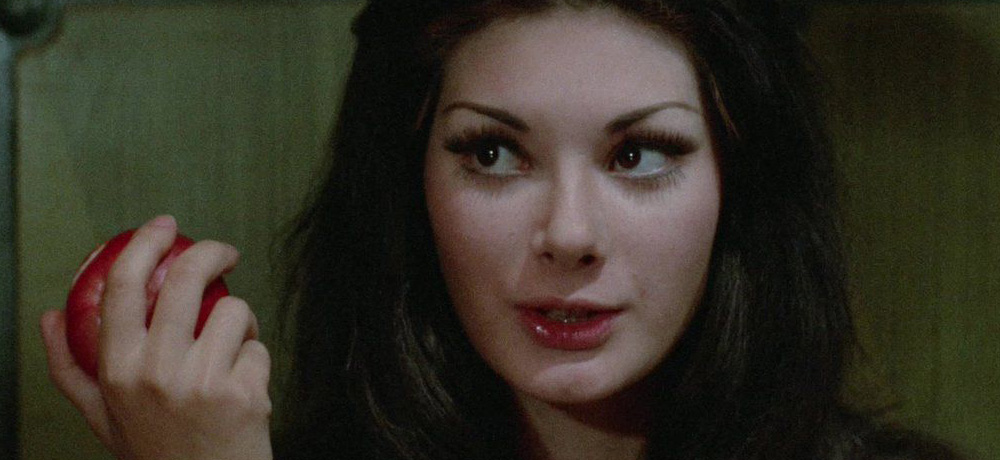 The Strange Vice of Mrs. Wardh (Streaming on Shudder)
An unfaithful diplomat's wife finds herself hunted by a razor-wielding sex maniac, while simultaneously haunted by her own depraved desires. Giallo queen Edwige Fenech stars in Sergio Martino's essential Italian thriller.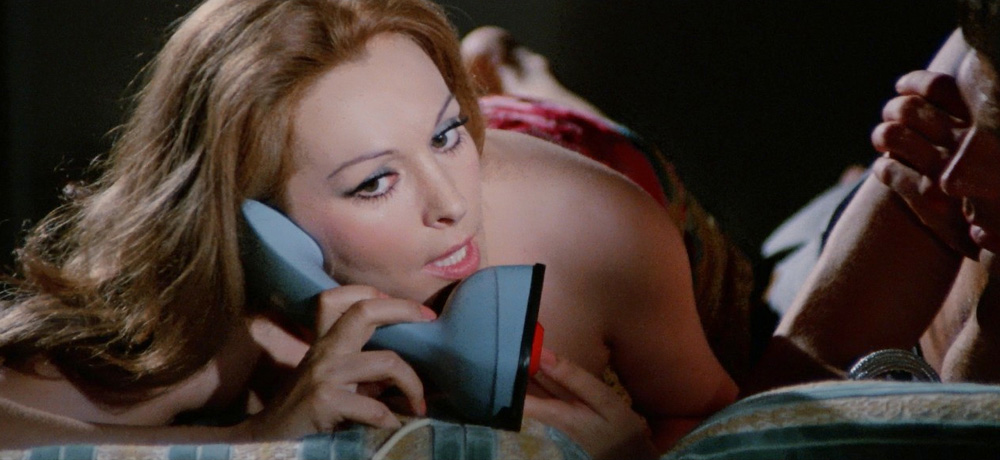 The Forbidden Photos of a Lady Above Suspicion (Streaming on Arrow)
Before the influence of Dario Argento's 'The Bird with the Crystal Plumage' permeated every corner of the giallo genre, another strain of these distinctive Italian thrillers enjoyed considerable success. These "melodrama gialli", heavily inspired by Clouzot's 'Les diaboliques', relied less on graphic violence and high body counts and more on psychological tension. Minou ('Dagmar Lassander', 'Lucio Fulci's The Black Cat') leads a pampered but dull life with her frequently absent husband, Peter (Pier Paolo Capponi, The Cat O' Nine Tails). One night, while out walking on the beachfront, Minou is accosted by a mysterious blackmailer (Simon Andreu, 'Death Carries a Cane') who informs her that Peter is a murderer. Driven by misplaced loyalty to her husband, Minou gives in to the blackmailer's every perverted whim in exchange for his silence. But as the blackmailer ups the ante, demanding that she submit to his increasingly obscene demands, can Minou hold on to what little remains of her sanity? Written by the prolific Ernesto Gastaldi ('Torso'), infused with a seductive score by the great Ennio Morricone ('The Cat O' Nine Tails') and featuring a memorable turn by Nieves Navarro a.k.a. Susan Scott ('Death Walks at Midnight') in the role of Minou's best friend, 'The Forbidden Photos of a Lady Above Suspicion' is a trippy giallo delight that brings together the talents of many of the genre's leading lights on both sides of the camera.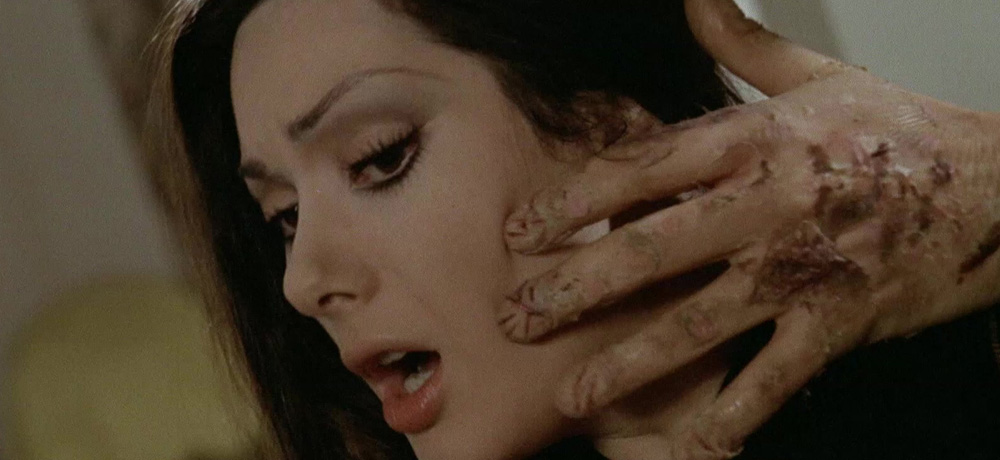 The Case of Bloody Iris (Streaming on Amazon Prime & Tubi TV & Vudu)
Beautiful young model Jennifer Lansbury and her goofy friend Marilyn Ricci move into a swanky high-rise apartment after the previous tenant gets brutally murdered...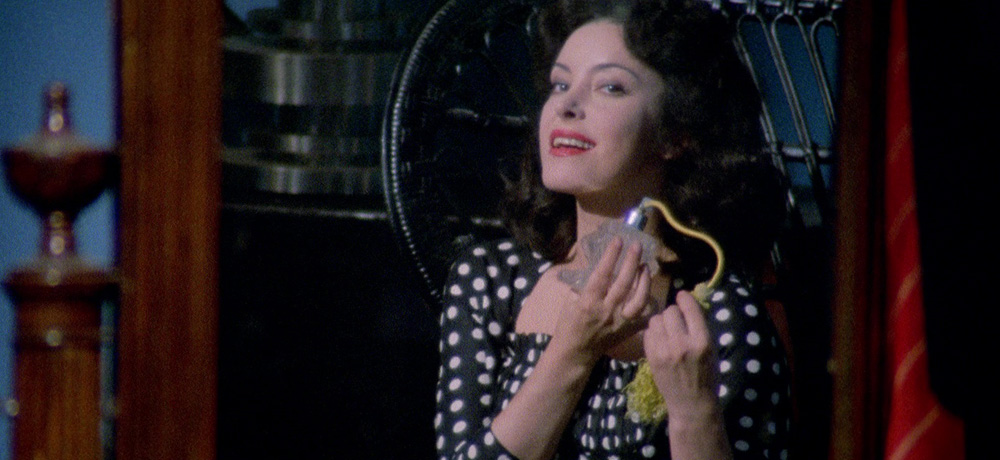 The Perfume of the Lady in Black (Streaming on Kanopy)Director Francesco Barilli's hallucinatory giallo horror-thriller stars Mimsy Farmer who portrays Sylvia, a chemist who begins to suffer from strange visions; a mysterious woman in black applying perfume in a mirror appears to her and strangers follow her everywhere she goes. Barilli's psychological investigation into the workings of the mind becomes apparent when it is revealed that as a child, Sylvia committed a horrible crime. The slow progression from successful scientist to a woman on the verge of insanity shows an in-depth look at the intricacies of the haunted mind. This is a remarkable film, weaving reality, fantasy and memory into an almost seamless fabric.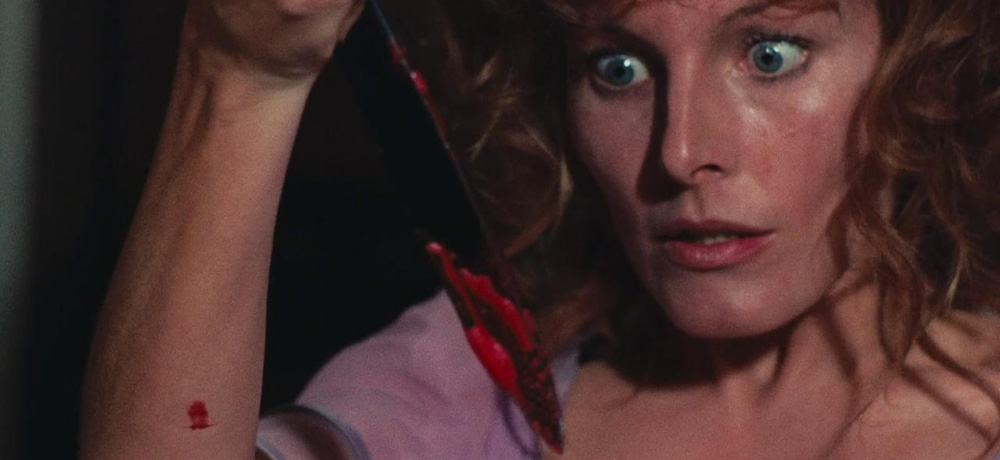 Your Vice is a Locked Room and Only I Have the Key (Streaming on Amazon Prime & MUBI)
Writer Oliviero is an abrasive drunk who amuses himself by holding drunken orgies at his grand country manor—much to the displeasure of his long-suffering wife. But this decadence is soon rocked by a series of grisly murders, in which Oliviero finds himself implicated.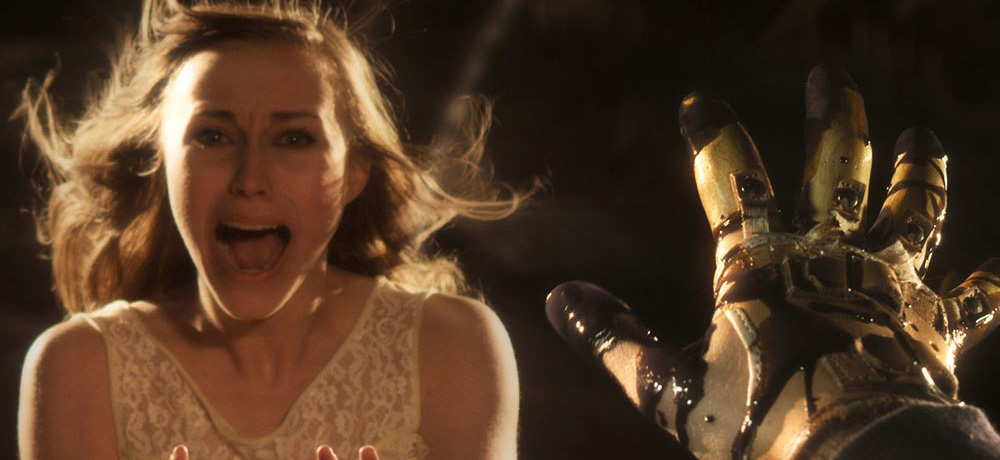 The Editor (Streaming on Tubi TV)
A film editor gets embroiled in a string of murders.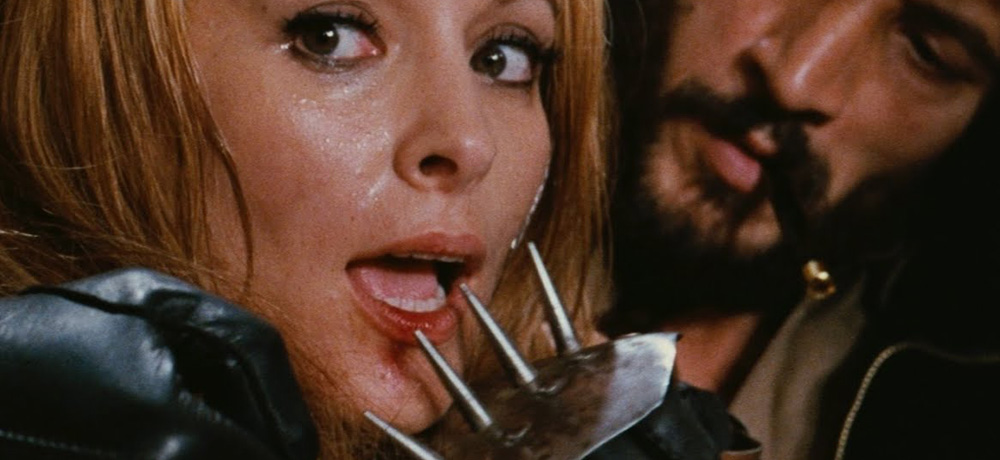 Death Walks at Midnight (Streaming on Arrow)
Valentina - a model who, in the midst of a drug-fuelled photoshoot, witnesses a brutal murder in the apartment opposite hers. But when it becomes clear that the savage slaying she describes relates to a crime that took place six months earlier, the police are at a loss - forcing Valentina to solve the mystery alone.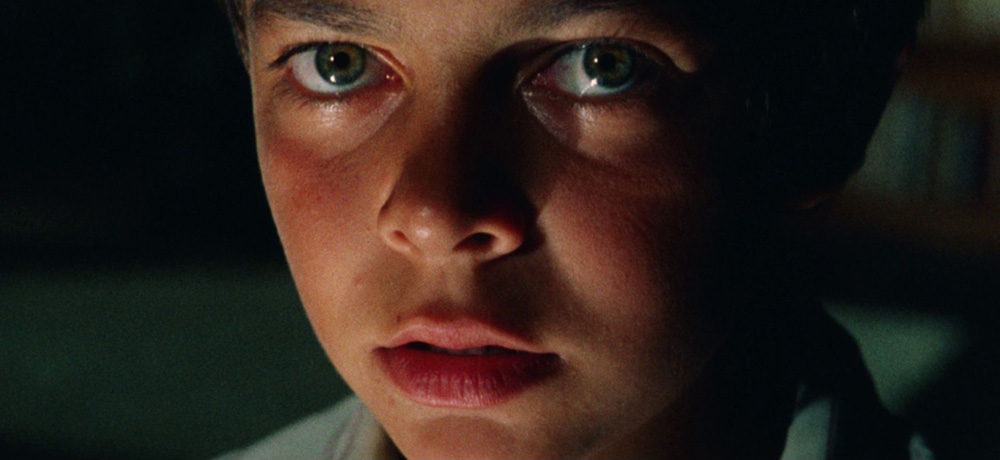 Don't Torture a Duckling (Streaming on Shudder & Amazon Prime & Vudu & Arrow)
Several young boys are murdered in a remote village rife with sex and superstition, and the townspeople go mad with rage and violence. But when a hard-nosed reporter and promiscuous young woman search for the true killer, they discover a fiend - and motive - even more shocking than the crimes themselves.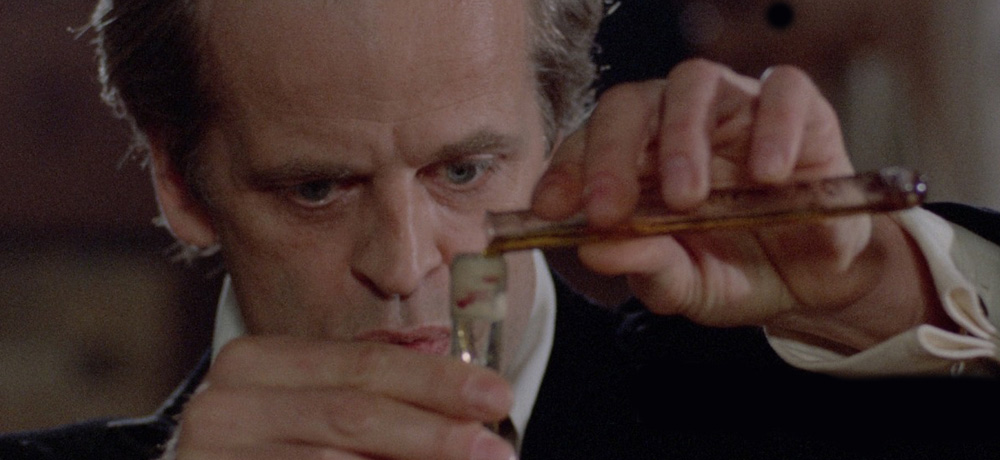 Death Smiles on a Murderer (Streaming on Amazon Prime)
Greta, a beautiful young woman abused by her brother Franz and left to die in childbirth by her illicit lover, the aristocrat Dr. von Ravensbrück. Bereft with grief, Franz reanimates his dead sister using a formula engraved on an ancient Incan medallion. Greta then returns as an undead avenging angel, reaping revenge on the Ravensbrück family and her manically possessive brother.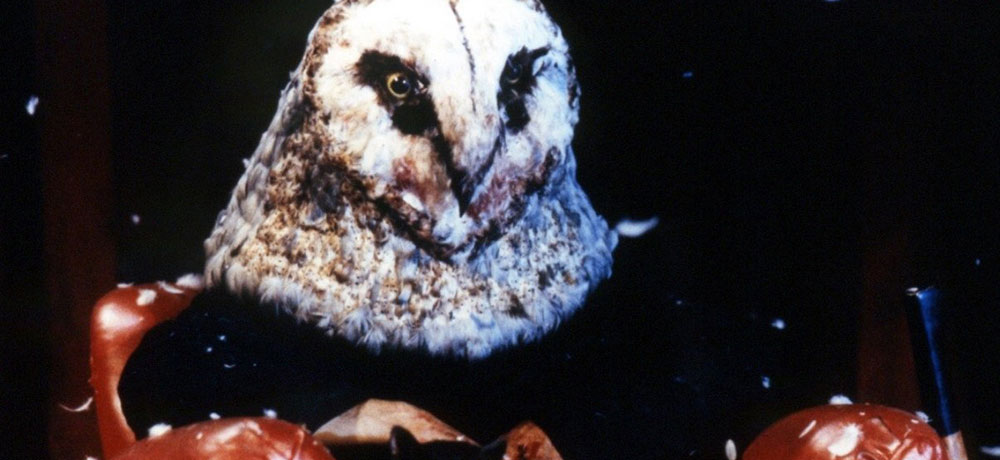 Stage Fright (Streaming on Tubi TV & Vudu)
While a group of young actors rehearse a new musical about a mass murderer, a notorious psychopath escapes from a nearby insane asylum. But when the show's director locks his cast in the theater overnight, the madman is accidentally locked inside as well. Now, a killer with acting in his blood has gone berserk for the blood of actors (including several scenes that EuroHorror fans worldwide consider to be the most violent of the decade) and the stage is set for one unforgettable evening of shock, suspense and unstoppable carnage.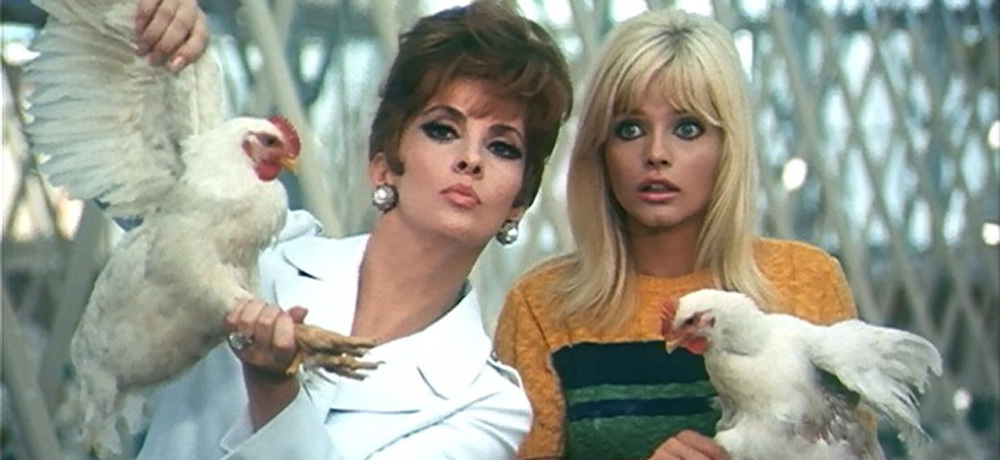 Death Laid an Egg (Streaming on Amazon Prime & Kanopy)
Arguably the most insanely idiosyncratic giallo ever directed, DEATH LAID AN EGG is a true wayward masterpiece of kaleidoscopic Italian counterculture cinema.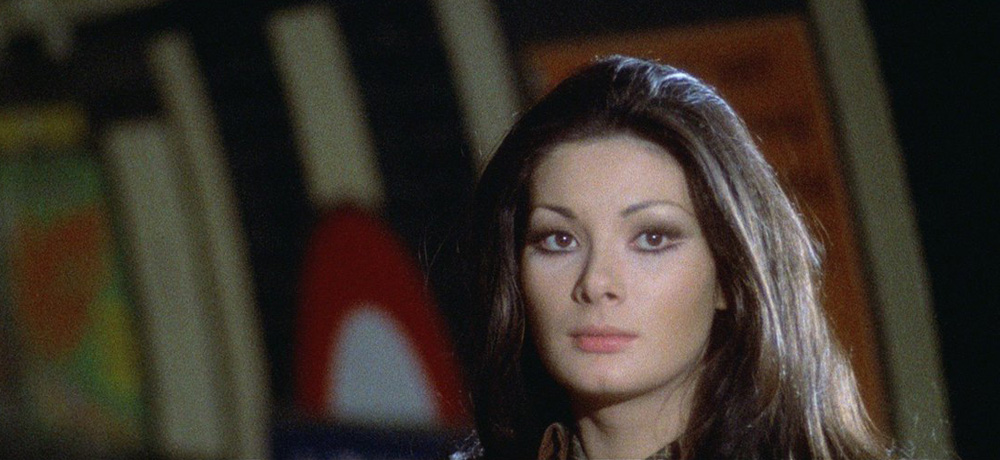 All the Colors of the Dark (Streaming on Shudder)
The luscious Edwige Fenech gives the performance of her career as a woman tormented by visions of Satanic violence, hallucinatory horror and psychosexual insanity.
Opera (Streaming on Amazon Prime & MUBI & Tubi TV & Vudu)
When a young opera singer takes over the leading role in an avant-garde presentation of Verdi's Macbeth, she triggers the madness of a crazed fan who repeatedly forces the diva to watch the brutal murders of her friends. Will the woman's recurring nightmare hold the key to the identity of this psychopath or does an even more horrific evil lay waiting in the wings?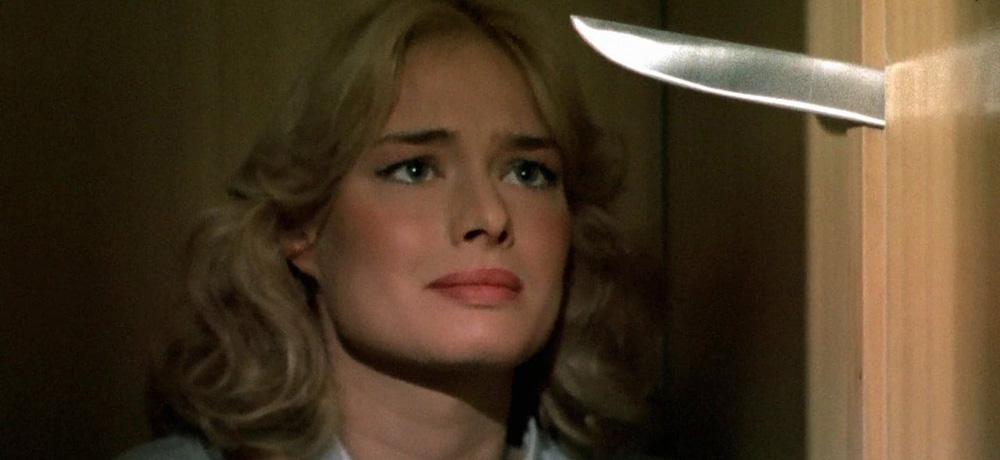 A Blade in the Dark (Streaming on Amazon Prime & Tubi TV)
A composer working on the score of a horror movie becomes obsessed with the identity of a killer killing beautiful women inside his new rented villa.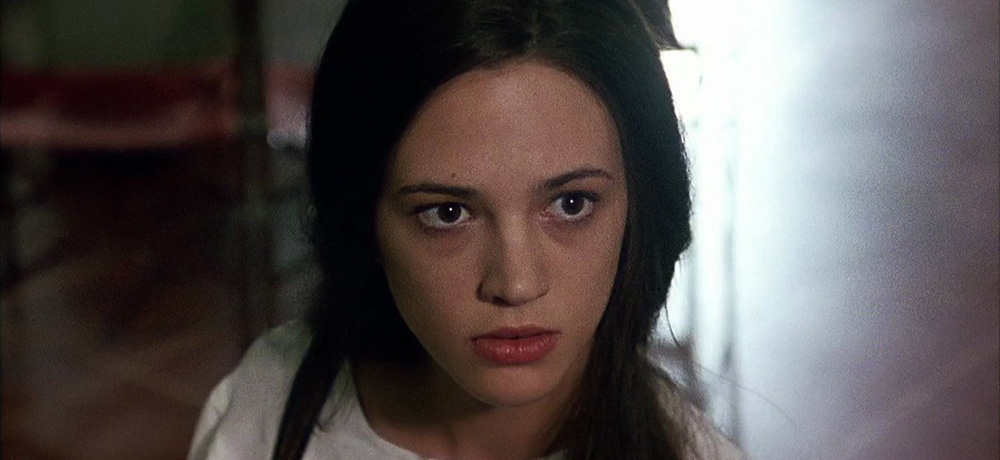 The Stendahl Syndrome (Streaming on Shudder & MUBI & Vudu)
A young policewoman slowly goes insane while tracking down an elusive serial rapist/killer through Italy when she herself becomes a victim of the brutal man's obsession.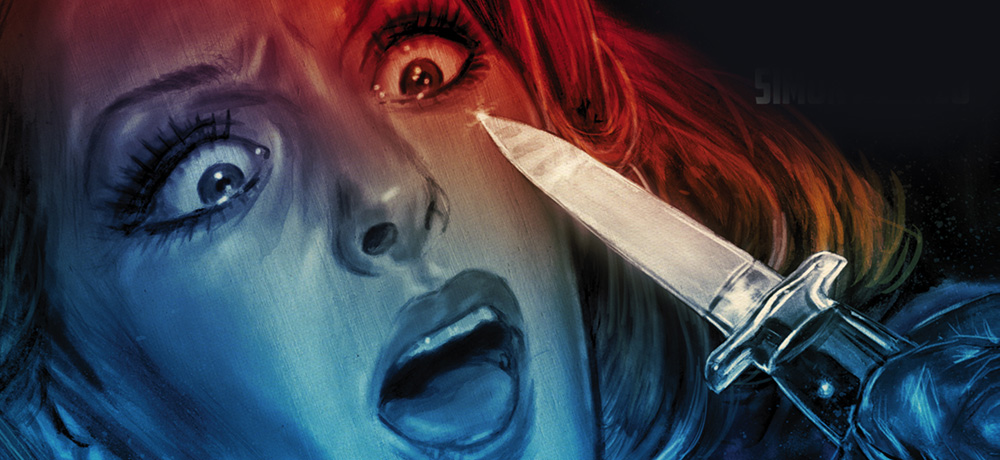 Death Walks on High Heels (Streaming on Amazon Prime & Arrow)
In Death Walks on High Heels (1971), exotic dancer Nicole (Navarro), the daughter of a murdered jewel thief, finds herself terrorized by a black-clad assailant determined on procuring her father's stolen gems. Fleeing Paris and her knife-wielding pursuer, Nicole arrives in London only to discover that death stalks her at every corner.

The New York Ripper (Streaming on Tubi TV & Kanopy)
Armed with a razor, a sadistic serial killer prowls the streets of 1980s New York City and leads the police down a bloody trail of carnage.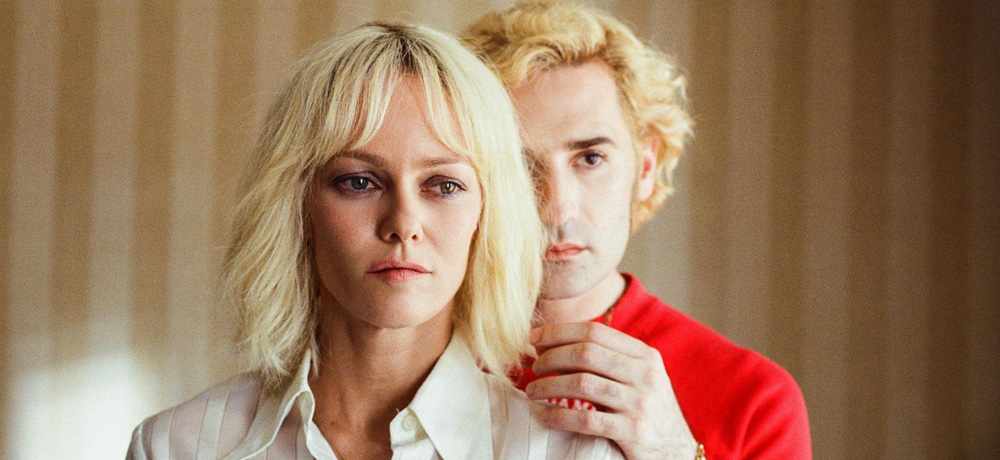 Knife + Heart (Streaming on Shudder & Amazon Prime & Kanopy)
Paris, Summer 1979. Anne (French superstar Vanessa Paradis) produces third-rate gay porn. When one of her actors is brutally murdered, Anne is caught up in a strange investigation that turns her life upside-down. An ultra-stylish and blood-soaked ode to '70s-era De Palma, Argento, and Friedkin, shot on 35mm and featuring a killer retro score from M83.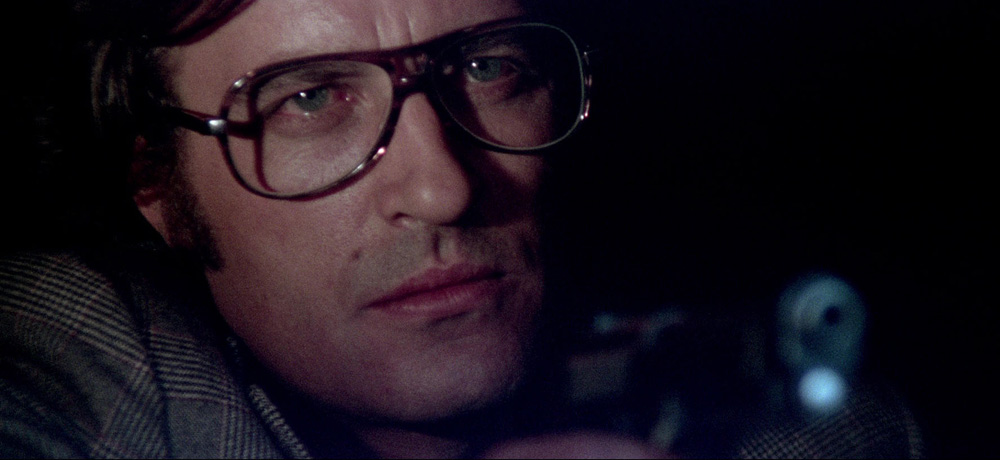 The Suspicious Death of a Minor (Streaming on Amazon Prime)
While investigating a young prostitute's brutal murder, Detective Germi enters a world of intrigue and obfuscation that leaves an endless trail of blood.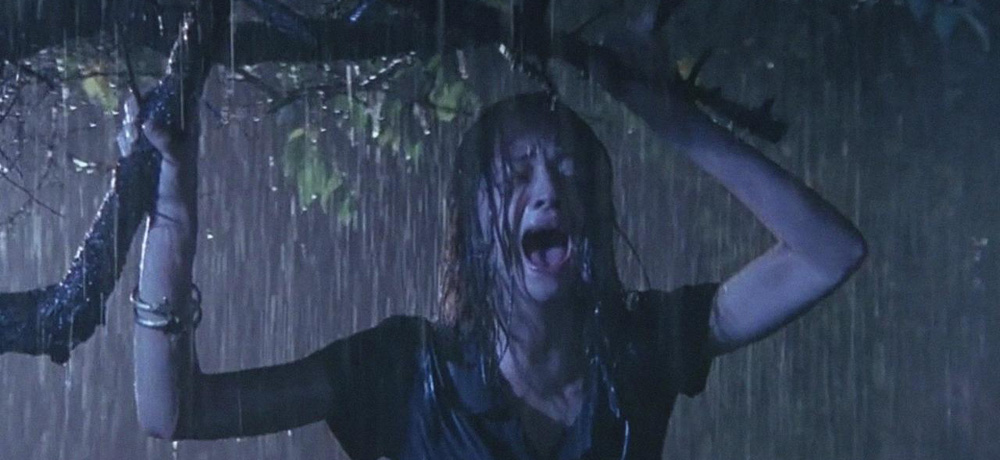 Trauma (Streaming on Kanopy)
In this heart-pounding thriller by Italian horror legend Dario Argento, a young man tries to help an escaped psychiatric patient find the serial killer who murdered her parents.
The Red Queen Kills Seven Times (Streaming on Amazon Prime)
When two sisters inherit their family castle, a string of murders committed by a mysterious dark haired woman in a red cloak decimates their circle of friends. Is the killer their ancestor, the "Red Queen" whom legend says claims seven lives every hundred years?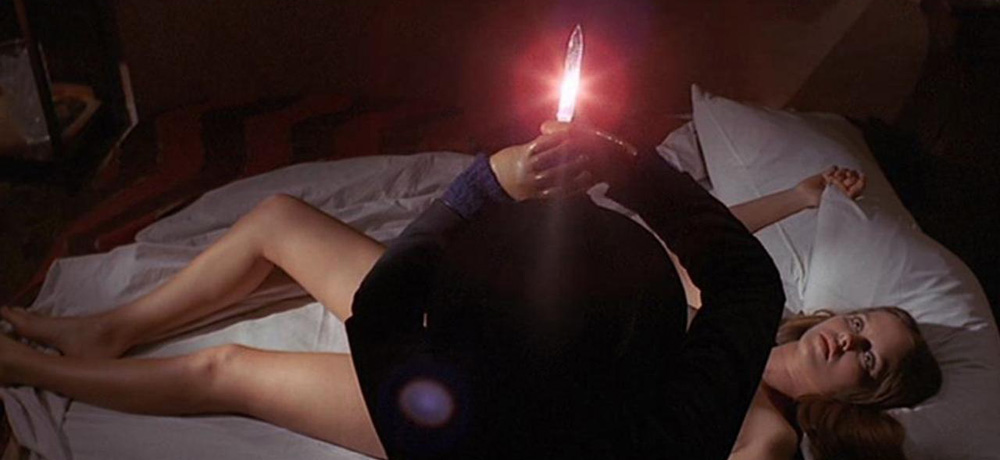 Black Belly of the Tarantula (Streaming on Amazon Prime & Tubi TV)
A battle between murder and mortality confronts a detective on the case of a serial killer who paralyzes his female with wasp poison before he kills.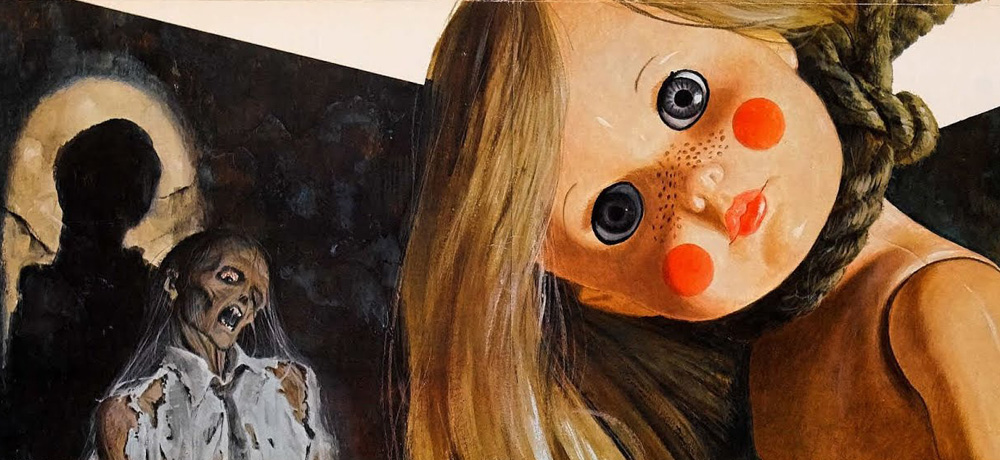 Deep Red (Streaming on Shudder & Amazon Prime & Vudu & Arrow)
An English pianist living in Rome witnesses the brutal murder of his neighbor, a psychic. With the help of a tenacious young reporter he tries to discover the killer using very unconventional methods, and the two are soon drawn into a shocking web of dementia, savagery and violence.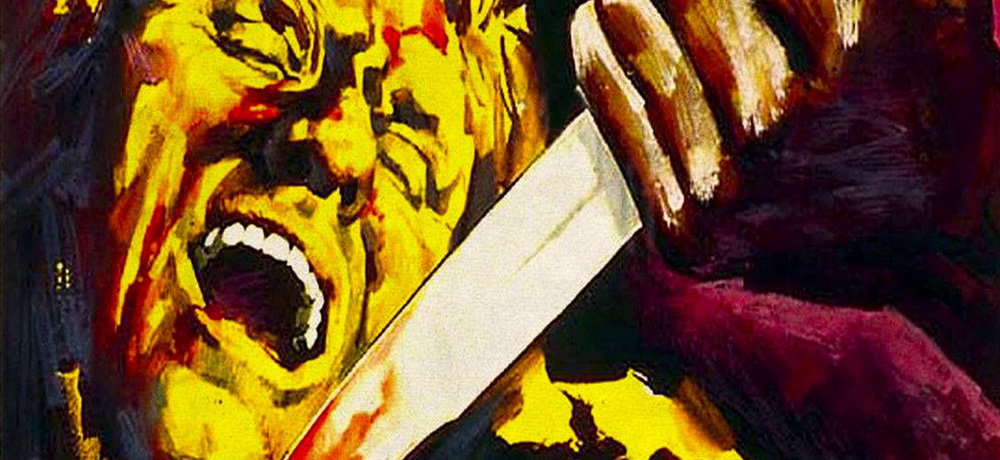 Eye in the Labyrinth (Streaming on Amazon Prime & Tubi TV)
Dreaming that her lover has been murdered, a woman travels to a seaside villa, where eccentric residents live, and a series of shocking crimes begins.
Torso (Streaming on Tubi TV & Arrow)
A psychotic sex maniac in Italy preys on female coeds until four college girlfriends go to a remote country villa to escape and find out he's there.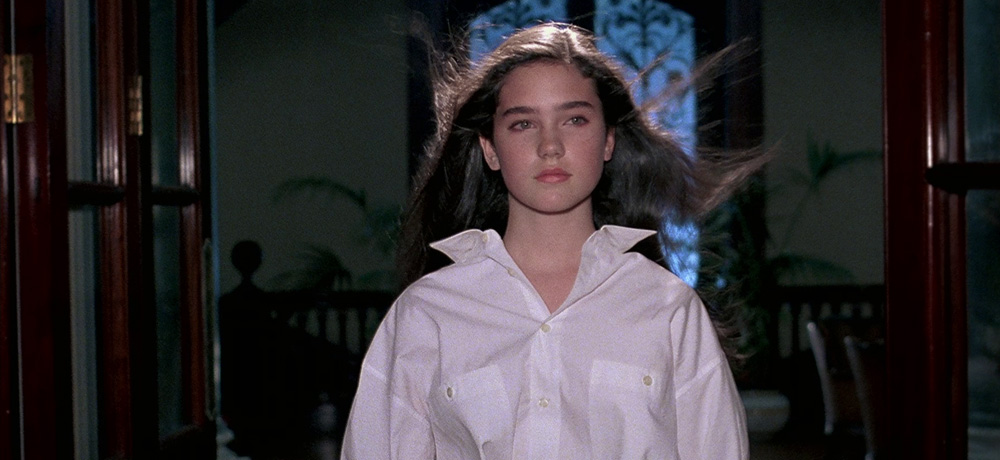 Phenomena (Streaming on Shudder & Amazon Prime & Kanopy)
A young girl (Jennifer Connelly), with an amazing ability to communicate with insects, is transferred to an exclusive Swiss boarding school, where her unusual capability might help solve a string of murders in this 1985 horror film from Dario Argento.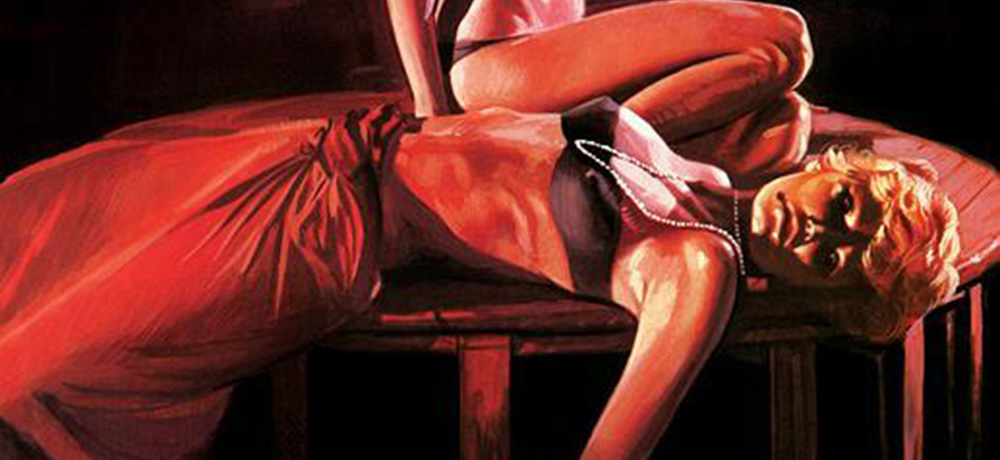 The Killer Reserved Nine Seats (Streaming on Amazon Prime)
Patrick Davenant (Chris Avram) invites a group of friends to visit a theater inside his villa, a place which later reveals itself as sinister. Within a short time, the guests realize that they are trapped in the villa. A merciless killer, then, begins to murder them one by one. Written and directed by Italian director Giuseppe Bennati and also starring the beautiful Rosanna Schiaffino.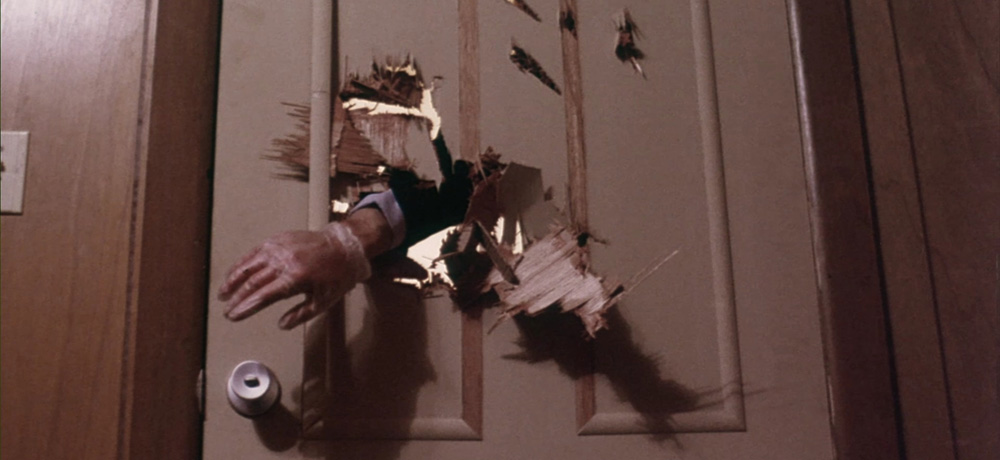 Nightmare (1981) (Streaming on Amazon Prime & Tubi TV)
A drug-treated schizophrenic plagued by horrible nightmares escapes from the hospital and goes on a killing spree.