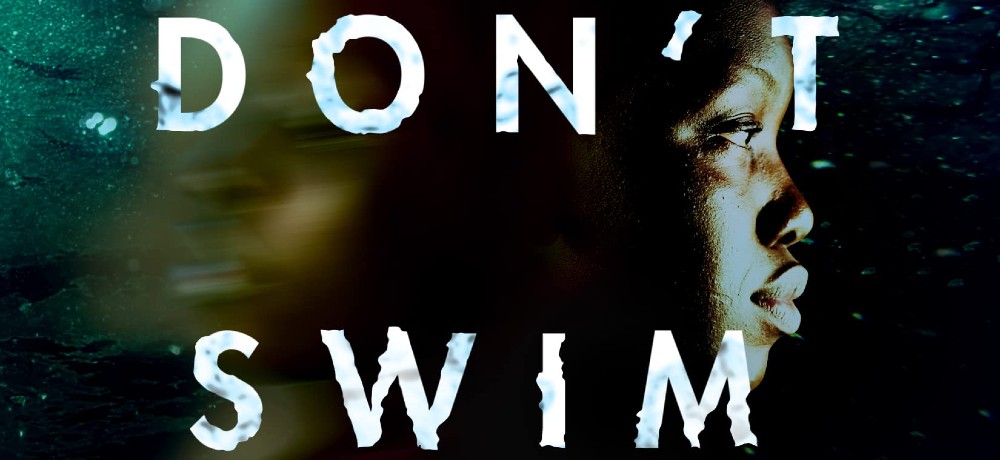 Following the hardcover publication of their debut novel (Burn Down, Rise Up) in 2022, Vincent Tirado will have more unsettling scares in store for readers when their second novel, We Don't Swim Here, is released in 2023. Ahead of the book's release on May 2nd, 2023, Sourcebooks Fire has provided us with 40 ARCs (advanced reader copies) of We Don't Swim Here signed by Tirado to give away to lucky Daily Dead readers!
---------
Prize Details: (40) Winners will receive (1) ARC of We Don't Swim Here signed by author Vincent Tirado!
How to Enter: We're giving Daily Dead readers multiple chances to enter and win:
Instagram: Following us on Instagram during the contest period will give you an automatic contest entry. Make sure to follow us at:
https://www.instagram.com/dailydead/
Email: For a chance to win via email, send an email to contest@dailydead.com with the subject "We Don't Swim Here Contest". Be sure to include your name and mailing address.
Entry Details: The contest will end at 12:01am EST on December 24th. This contest is only open to those who are eighteen years of age or older that live in the United States. Only one entry per entry method, per household will be accepted.
---------
About WE DON'T SWIM HERE:

"She is the reason no one goes in the water. And she will make them pay. A chilling new novel for fans of Tiffany D. Jackson, Lamar Giles, and Ryan Douglass.

Bronwyn is only supposed to be in rural Hillwoods for a year. Her grandmother is in hospice, and her father needs to get her affairs in order. And they're all meant to make some final memories together.

Except Bronwyn is miserable. Her grandmother is dying, everyone is standoffish, and she can't even go swimming. All she hears are warnings about going in the water, despite a gorgeous lake. And a pool at the abandoned rec center. And another in the high school basement.

Anais tries her hardest to protect Bronwyn from the shadows of Hillwoods. She follows her own rituals to avoid any unnecessary attention―and if she can just get Bronwyn to stop asking questions, she can protect her too. The less Bronwyn pays attention to Hillwoods, the less Hillwoods will pay attention to Bronwyn. She doesn't get that the lore is, well, truth. History. Pain. The living aren't the only ones who seek retribution when they're wronged. But when Bronwyn does more exploring than she should, they are both in for danger they couldn't expect."

About Vincent Tirado:

"Vincent Tirado is a nonbinary Afro-Latine born and raised in the Bronx. A lover of all things horror and sci-fi, they've been published in FIYAH Magazine and Desert Rose Lit Mag. They also have been known to write for podcasts with credits in Mnemosyne and Cry Havoc. In their free time, Vincent spends time with their cat and sews their own cosplay for Comic Con."

To learn more about Vincent Tirado, visit their website at: https://www.v-e-tirado.com/

Purchase Links: