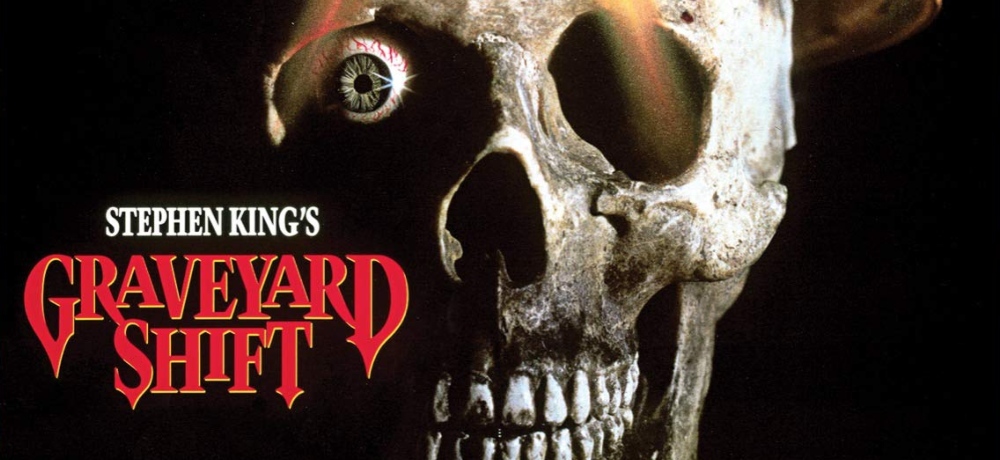 Based on Stephen King's short story of the same name and featuring a cast that includes Brad Dourif, Graveyard Shift is now on Blu-ray from Scream Factory, and we've been provided with three copies to give away to lucky Daily Dead readers!
---------
Prize Details: (3) Winners will receive (1) Blu-ray copy of Graveyard Shift.
How to Enter: We're giving Daily Dead readers multiple chances to enter and win:
1. Instagram: Following us on Instagram during the contest period will give you an automatic contest entry. Make sure to follow us at:

https://www.instagram.com/dailydead/

2. Email: For a chance to win via email, send an email to contest@dailydead.com with the subject "Graveyard Shift Contest". Be sure to include your name and mailing address.
Entry Details: The contest will end at 12:01am EST on August 4th. This contest is only open to those who are eighteen years of age or older that live in the United States. Only one entry per entry method, per household will be accepted.
---------
Graveyard Shift Blu-ray: "Workers clock in for their shift ... and clock out for good!

From master storyteller Stephen King (Pet Sematary) comes his most terror-filled tale yet ...

When an abandoned textile mill is reopened, several employees meet mysterious deaths. The link between the killings is the hour: all occurred between 11 p.m. and 7 a.m. – the graveyard shift. The sadistic mill foreman has chosen a group to clean up the mill's rat-infested basement. But what the workers find is a subterranean maze of tunnels leading to the cemetery – and an unimaginable horror that comes alive in the dead of night ...

Bonus Features

NEW Filmmaking In King Country/Working The Night Shift – Two Interviews With Producer/Director Ralph S. Singleton
NEW Back Off Man – An Interview With Actress Kelly Wolf
NEW We're Going To Hell Together – An Interview With Actor Stephen Macht
NEW Let's Go Surfing Now – An Interview With Actor Vic Polizos
NEW Yes, Mr. Warwick – An Interview With Actor Robert Alan Beuth
Theatrical Trailer
Radio Spot"