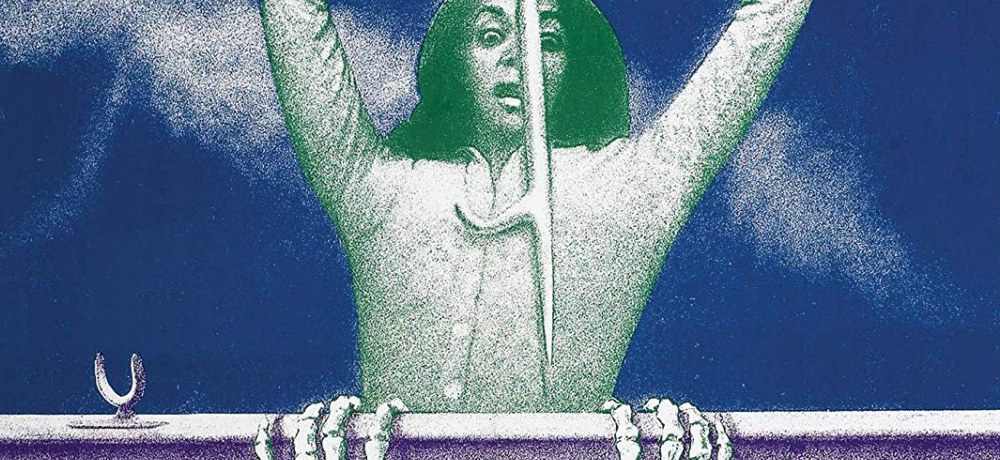 Originally released in 1971, John Hancock's Let's Scare Jessica to Death is now on Blu-ray for the first time from Scream Factory, and we've been provided with three copies to give away to lucky Daily Dead readers!
---------
Prize Details: (3) Winners will receive (1) Blu-ray copy of Let's Scare Jessica to Death.
How to Enter: We're giving Daily Dead readers multiple chances to enter and win:
1. Instagram: Following us on Instagram during the contest period will give you an automatic contest entry. Make sure to follow us at:
https://www.instagram.com/dailydead/
2. Email: For a chance to win via email, send an email to contest@dailydead.com with the subject "Let's Scare Jessica to Death Contest". Be sure to include your name and mailing address.
Entry Details: The contest will end at 12:01am EST on February 4th. This contest is only open to those who are eighteen years of age or older that live in the United States. Only one entry per entry method, per household will be accepted.
---------
Let's Scare Jessica to Death Blu-ray: "Released from an institution after suffering a nervous breakdown, Jessica (Zohra Lampert, The Exorcist III) seeks the tranquility of a secluded home in Connecticut to help make her recovery complete. But instead of a restful recuperation with her husband and close friend in the New England countryside, Jessica soon finds herself falling into a swirling vortex of madness and the supernatural! And an even more unsettling discovery is that the entire region seems to be under the influence of a mysterious woman who has been living in the supposedly empty house. Jessica's fear and dread only intensify when she discovers that the "undead" girl, Emily, tragically drowned long ago, on her wedding day. Is she back to take vengeance?

Bonus Features

NEW Audio Commentary With Director John Hancock And Producer Bill Badalato
NEW Art Saved My Life – An Interview With Composer Orville Stoeber
NEW Scare Tactics: Reflections On A Seventies Horror Classic – An Interview With Author/Film Historian Kim Newman
NEW She Walks These Hills – The Film's Locations Then And Now
Theatrical Trailer
TV Spot
Radio Spot
Still Gallery"