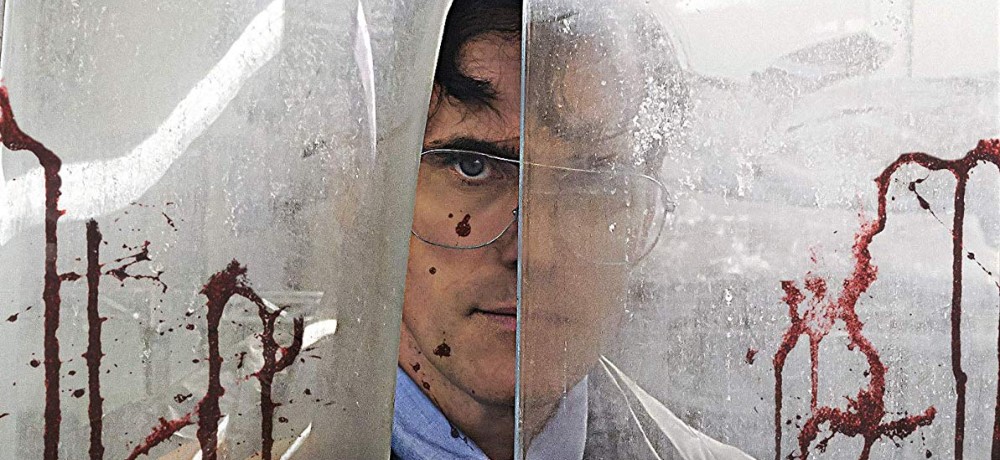 A serial killer known as "Mr. Sophistication" views his murders as works of art in The House That Jack Built. Featuring a cast that includes Matt Dillon, Uma Thurman, Jeremy Davies, and Riley Keough, the director's cut of The House That Jack Built is now on Blu-ray from Scream Factory, and we've been provided with three copies to give away to lucky Daily Dead readers.
---------
Prize Details: (3) Winners will receive (1) Blu-ray copy of The House That Jack Built.
How to Enter: We're giving Daily Dead readers multiple chances to enter and win:
1. Instagram: Following us on Instagram during the contest period will give you an automatic contest entry. Make sure to follow us at:
https://www.instagram.com/dailydead/
2. Email: For a chance to win via email, send an email to contest@dailydead.com with the subject "The House That Jack Built Contest". Be sure to include your name and mailing address.
Entry Details: The contest will end at 12:01am EST on February 11th. This contest is only open to those who are eighteen years of age or older that live in the United States. Only one entry per entry method, per household will be accepted.
---------
The House That Jack Built Blu-ray: "Boundary-pushing cinematic visionary Lars von Trier (Antichrist) returns with one of his most daring, masterfully provocative works yet. In five audacious episodes, failed architect and arch-sociopath Jack (Matt Dillon) recounts the elaborately orchestrated murders — each, as he views them, as a towering work of art — that define his "career" as a serial killer. Mixing pitch-black humor, transcendent surrealism, and renegade musings on everything from history to architecture to cinema itself, von Trier fashions a radical, blazingly personal inquiry into violence, art, and the twin acts of creation and destruction. Uma Thurman, Riley Keough, and Bruno Ganz co-star.

Bonus Features

Includes Both The Theatrical Cut And Director's Cut Of The Film
Sonning Prize: An Interview With Director Lars Von Trier
Teaser Trailer
Theatrical Trailer"