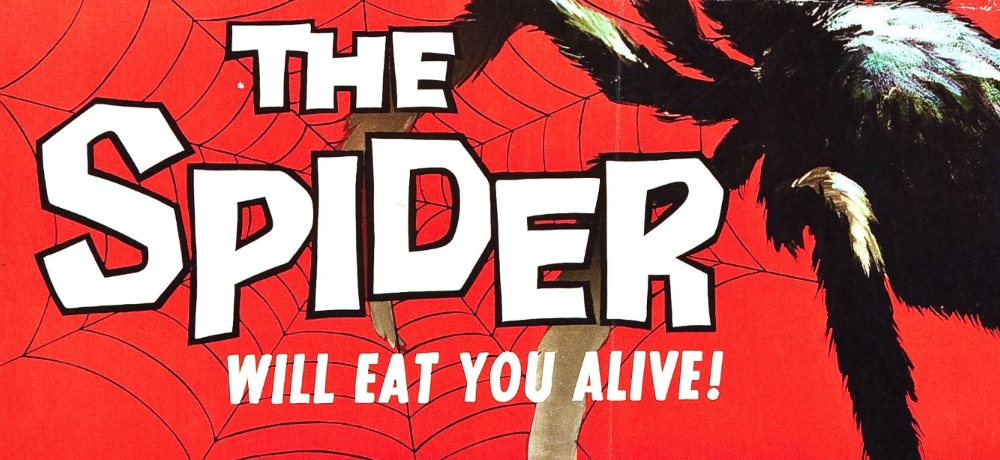 A small town faces off against a giant arachnid in The Spider, and with the 1958 creature feature now on Blu-ray from Scream Factory, we've been provided with three copies to give away to lucky Daily Dead readers!
---------
Prize Details: (3) Winners will receive (1) Blu-ray copy of The Spider.
How to Enter: We're giving Daily Dead readers multiple chances to enter and win:
1. Instagram: Following us on Instagram during the contest period will give you an automatic contest entry. Make sure to follow us at:

https://www.instagram.com/dailydead/

2. Email: For a chance to win via email, send an email to contest@dailydead.com with the subject "The Spider Contest". Be sure to include your name and mailing address.
Entry Details: The contest will end at 12:01am EST on June 30th. This contest is only open to those who are eighteen years of age or older that live in the United States. Only one entry per entry method, per household will be accepted.
---------
The Spider (1958) Blu-ray: "Moviegoers had already been exposed to giant ants and a man turning half-fly when The Spider creeped onto movie theater screens. Producer/writer/special effects supervisor Bert I. Gordon was just the man to bring this giant arachnid to the screen, having frightened moviegoers with films like Attack Of The Puppet People and The Amazing Colossal Man.

Quiet River Falls is the town awakened by the insect's devastating rampage. Two teens discover the monster, see it temporarily disabled by gas ... and then watch in terror as it unfolds its eight arms of doom. Will our heroes survive? Or will the entire town fall prey to this unstoppable fanged horror?!?

Bonus Features

NEW 2K Scan From The Negative
NEW Audio Commentary By Filmmaker/Film Historian Ted Newsom
Mystery Science Theater 3000 - Earth Vs. The Spider
8mm Version Of Earth Vs. The Spider
Theatrical Trailer
Still Gallery Of Rare Photos Including Behind The Scenes Images"