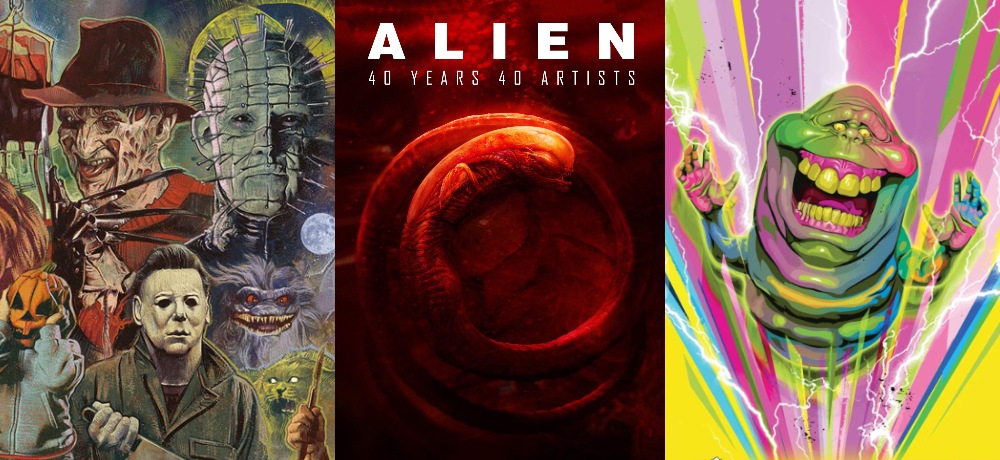 Happy December, everyone! Now that we're officially in the thick of the holiday season, today's installment of the Daily Dead Holiday Gift Guide is focused on books for horror and sci-fi fans of all ages. Call me old fashioned, but I love finding a book or two under the tree every year, and in 2020, we had a ton of great books hit the shelves that would make for a great gift to give (or maybe you're looking to spoil yourself a little bit).
NON-FICTION:
Taking Shape II: The Lost Halloween Sequels
Authors Dustin McNeill and Travis Mullins are back to bring you an inside look at TWENTY-FOUR lost Halloween sequels you never saw on the big screen! Learn about these fascinating unmade visions direct from their creators, many of whom have never spoken publicly on the subject before. At 600 pages, TAKING SHAPE II is brimming with untold franchise history. The journey begins with an insightful foreword by Halloween: 25 Years of Terror producer Anthony Masi. So, what are you waiting for? Grab the candy corn and settle in for THE LOST HALLOWEEN SEQUELS!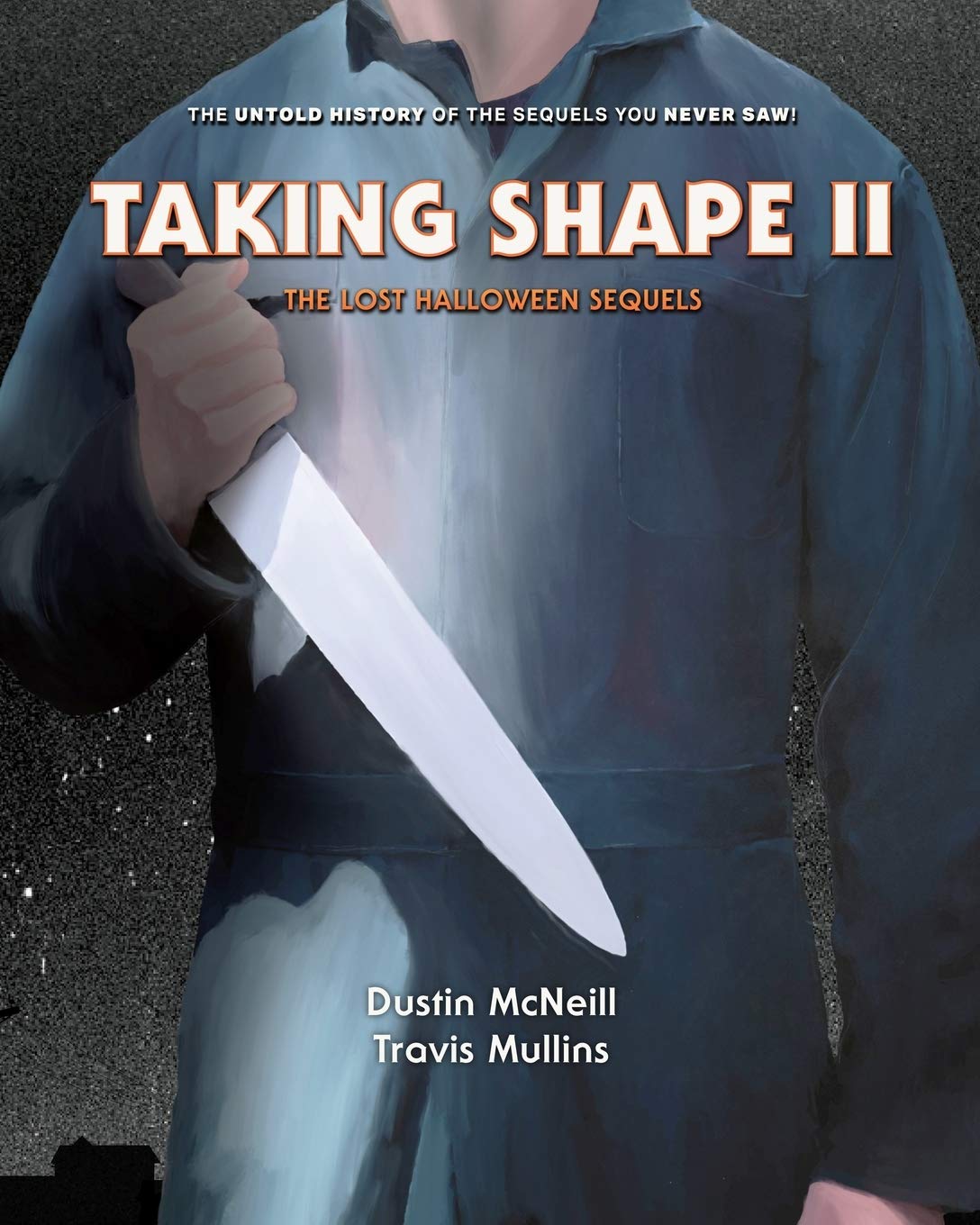 The Science of Women in Horror: The Special Effects, Stunts, and True Stories Behind Your Favorite Fright Films
Gothic media moguls Meg Hafdahl and Kelly Florence, authors of The Science of Monsters, and co-hosts of the Horror Rewind podcast called "the best horror film podcast out there" by Film Daddy, present a guide to the feminist horror movies, TV shows, and characters we all know and love.
Through interviews, film analysis, and bone-chilling discoveries, The Science of Women in Horror uncovers the theories behind women's most iconic roles of the genre. Explore age-old tropes such as "The Innocent" like Lydia in Beetlejuice, "The Gorgon" like Pamela Voorhees in Friday the 13th, and "The Mother" like Norma Bates in Pyscho and Bates Motel, and delve deeper into female-forward film and TV including The Haunting of Hill House, Teeth, Chilling Adventures of Sabrina, Buffy the Vampire Slayer, and so much more! Join Kelly and Meg in The Science of Women in Horror as they flip the script and prove that every girl is a "final girl."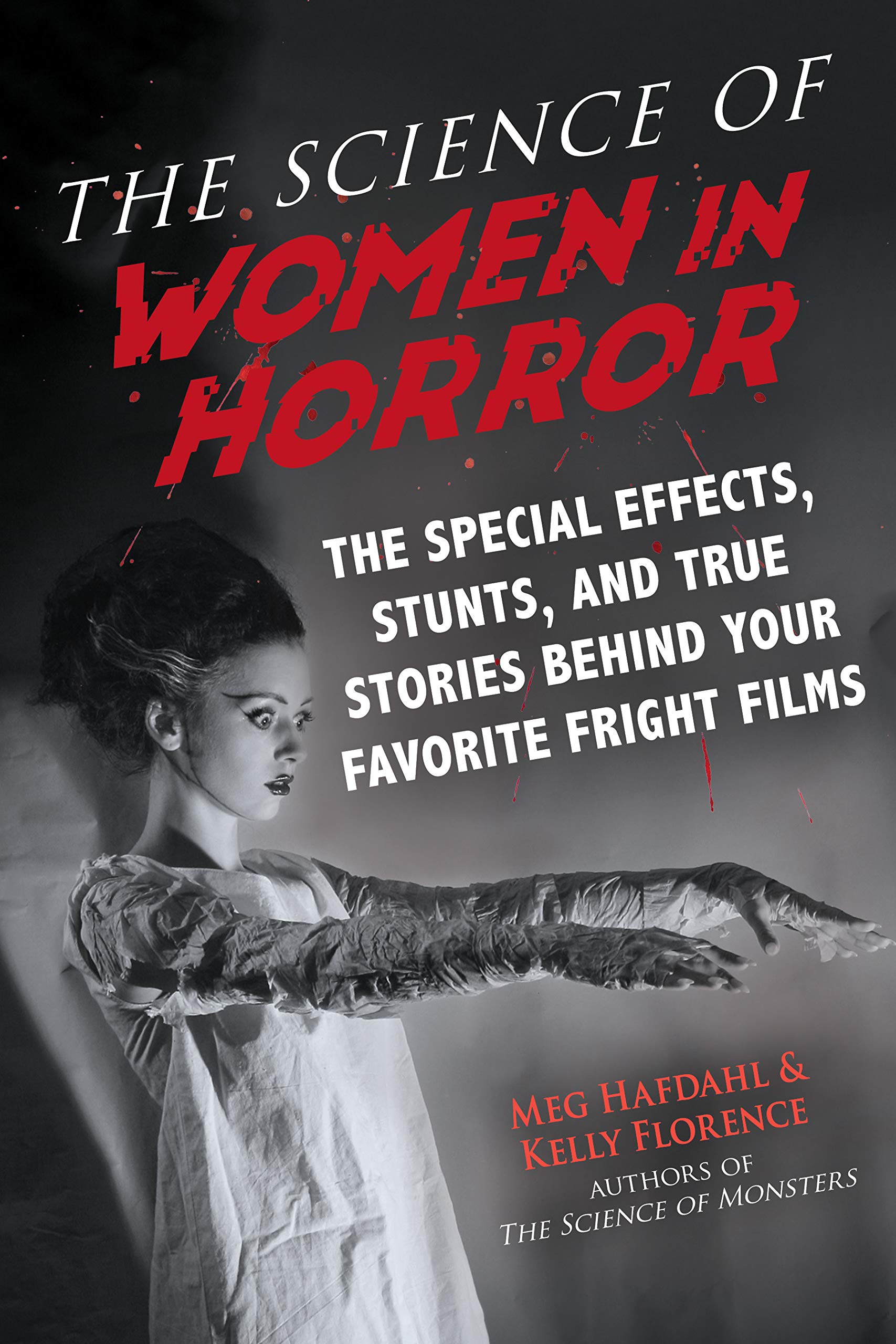 The Science of Stephen King: The Truth Behind Pennywise, Jack Torrance, Carrie, Cujo, and More Iconic Characters from the Master of Horror
Gothic media moguls Meg Hafdahl and Kelly Florence, authors of The Science of Monsters and The Science of Women in Horror, and co-hosts of the Horror Rewind podcast called "the best horror film podcast out there" by Film Daddy, present a guide to the Stephen King stories and characters we all know and love. Through interviews, literary and film analysis, and bone-chilling discoveries, The Science of Stephen King delves into the uniquely horrific Stephen King universe to uncover the science behind the legendary novels that have become an integral part of modern pop culture.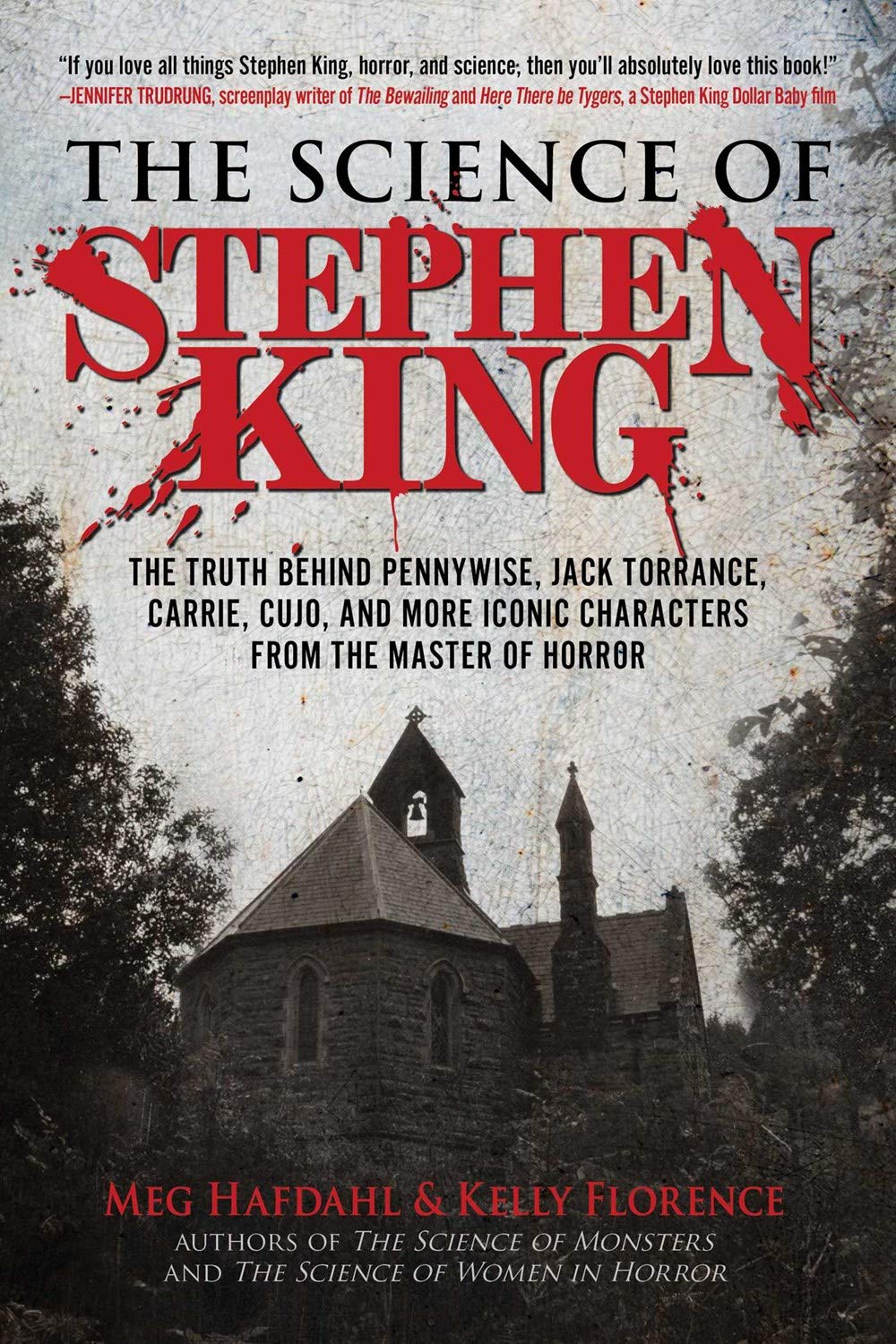 1000 Women in Horror, 1895-2018
Blowing a kiss back through time and space from Aaliyah to Jill Rae Zurborg, 1000 Women in Horror, 1895-2018 is a love letter to both the stars and the often-invisible women who have made the genre what it is today. From Classical Hollywood to alt-Nollywood, mumblegore to J-horror, this book offers a tiny global snapshot of the vast number of women who have worked in the creation of dark and spooky movies for well over a century, both behind and in front of the camera, and in films both widely known and comparatively obscure. Featuring a selected filmography of over 700 feature films directed or co-directed by women, this book also features interviews with Rutanya Alda, Tara Anaïse, Tonjia Atomic, Anna Biller, Axelle Carolyn, Aislinn Clarke, BJ Colangelo, Mattie Do, Julia Ducournau, Jordan Hall, Catherine Hardwicke, Katherine Kean, Karen Lam, Izzy Lee, Barbara Magnolfi, Marsha Mason, Donna McRae, Patrushkha Mierzwa, Hannah Neurotica, Alexandra Paul, Isabel Peppard, Cassandra 'Elvira' Peterson, Debbie Rochon, Mia'Kate Russell, Gigi Saul Guerrero, Elizabeth Shepherd, Jen and Sylvia Soska, Brinke Stevens, Barbie Wilde and Silvana Zancolò.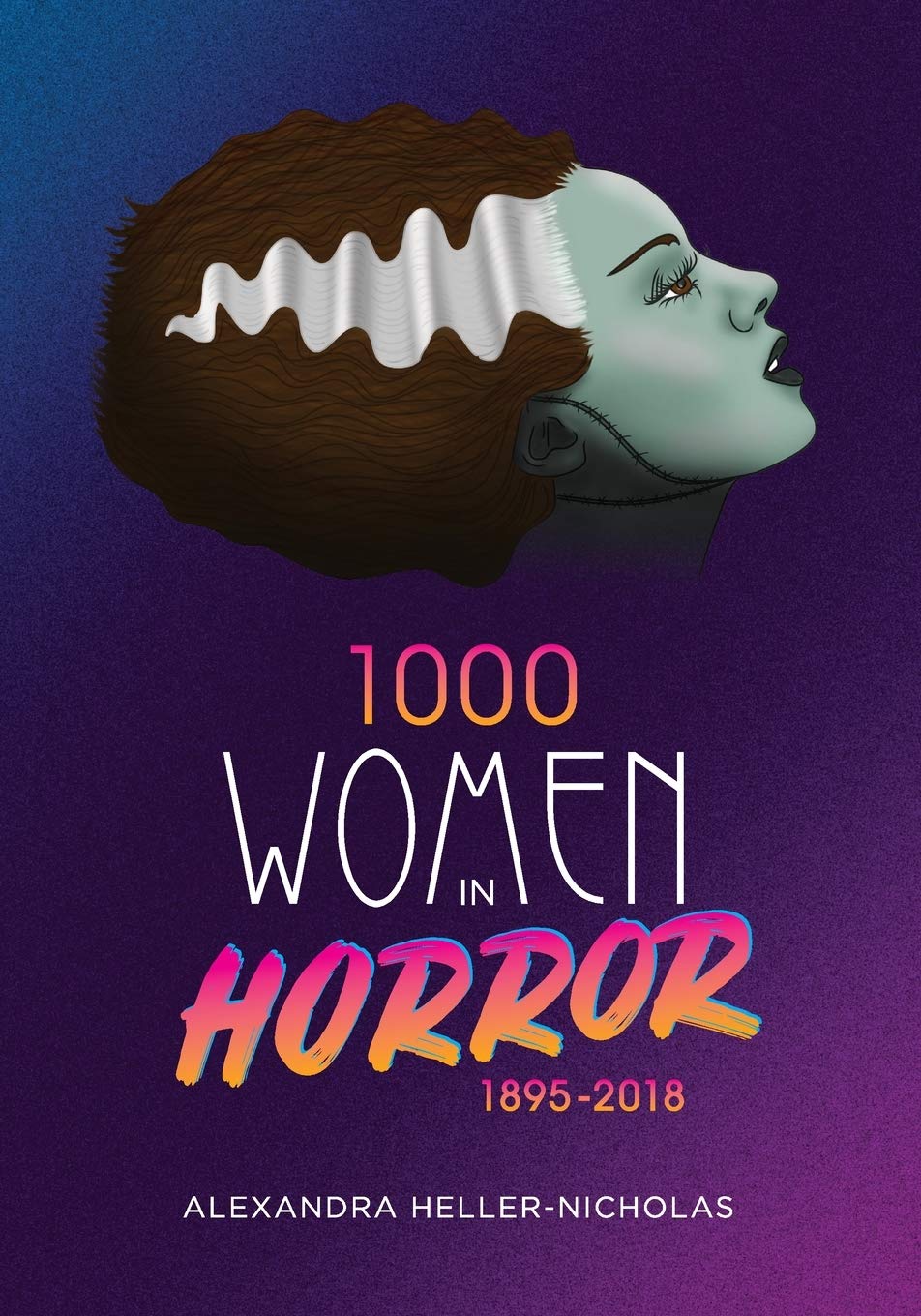 Scored to Death 2: More Conversations with Some of Horror's Greatest Composers
Following in the spirit and style of Scored to Death (2016), his popular first book of interviews with horror music greats, J. Blake Fichera s Scored to Death 2 collects 16 brand-new, info-packed, terrifyingly entertaining interviews with renowned composers who have provided the music for some of horror s most revered films, film franchises, and TV shows, including Get Out, Us, Martin, Re-Animator, The Walking Dead, Puppet Master, Saw, Creepshow, Day of the Dead, A Nightmare on Elm Street 4: The Dream Master, Evil Dead, Army of Darkness, Dark Shadows, Burnt Offerings, The Terminator, The Serpent and the Rainbow, Ring, Killer Klowns from Outer Space, Audition, Ghoulies, Happy Death Day, It Follows, Gretel & Hansel, and many more! Interviewed are composer-director-producer John Harrison and eminent scary-good composers Michael Abels, Richard Band, Charlie Clouser, Brad Fiedel, Joe LoDuca, Donald Rubinstein, John Massari, Bear McCreary, Craig Safan, Kenji Kawai, Holly Amber Church, Koji Endo, Robert Cobert, Rob, and Disasterpeace, all bookended by a Foreword by writer-director Eli Roth and an Afterword by composer Christopher Young.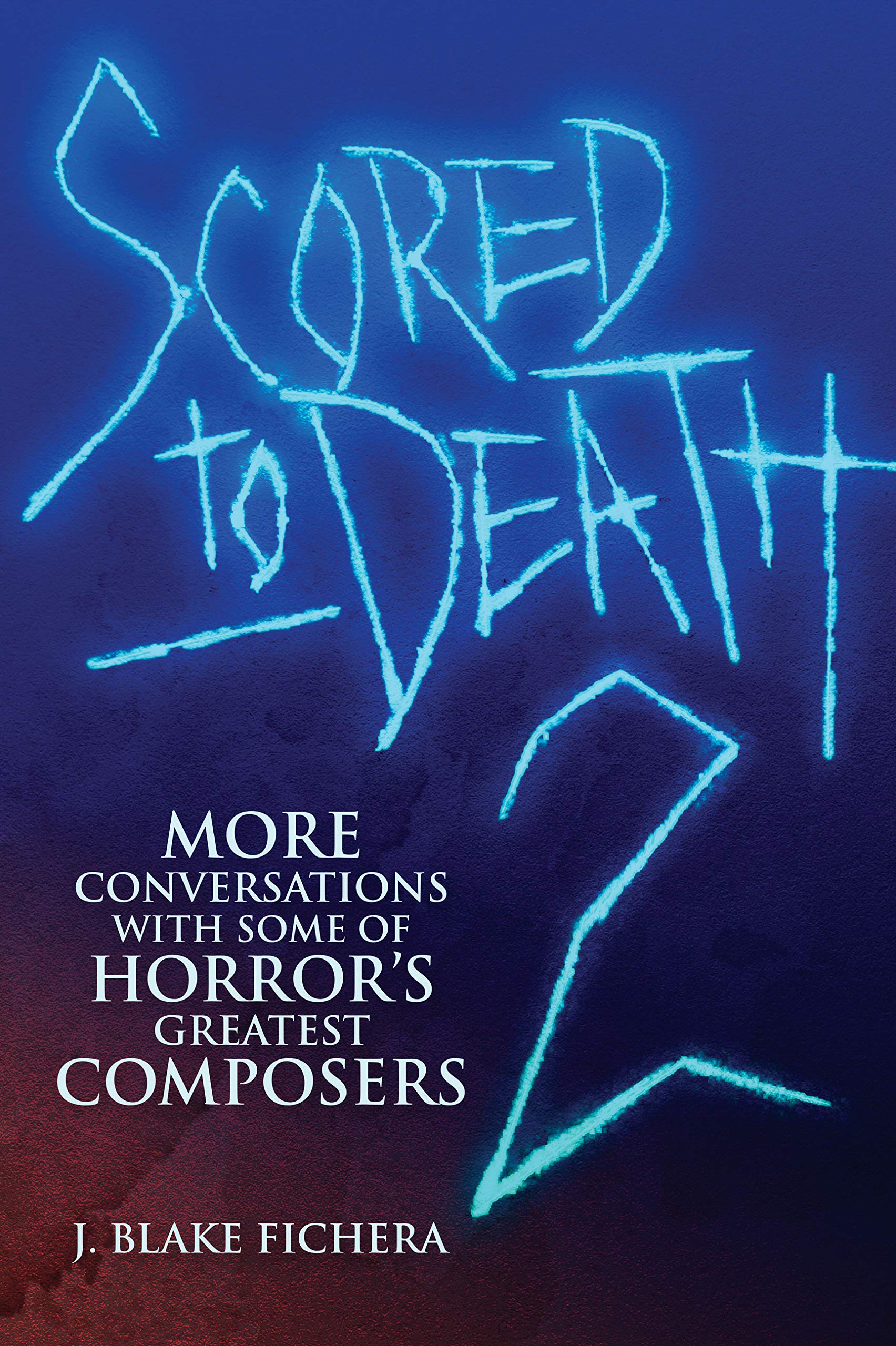 Assault on the System: The Nonconformist Cinema of John Carpenter: Color Edition
ASSAULT ON THE SYSTEM: THE NONCONFORMIST CINEMA OF JOHN CARPENTER charts Carpenter's trajectory from screenwriter-for-hire to director of low-budget oddities like DARK STAR (1974) to his meteoric rise and fall within the very system he came to distrust. All of Carpenter's films are analyzed in detail, including his forays into made-for-TV fare, and his various sideline projects as a writer, a composer, and a producer are also examined. Brand new interviews with Carpenter, his wife Sandy King-Carpenter, and actor Keith Gordon also help to provide a glimpse into the man, his methods, and what makes him tick. In addition, there are hundreds of eye-catching images, including theatrical posters, stills, behind the scenes shots, and more.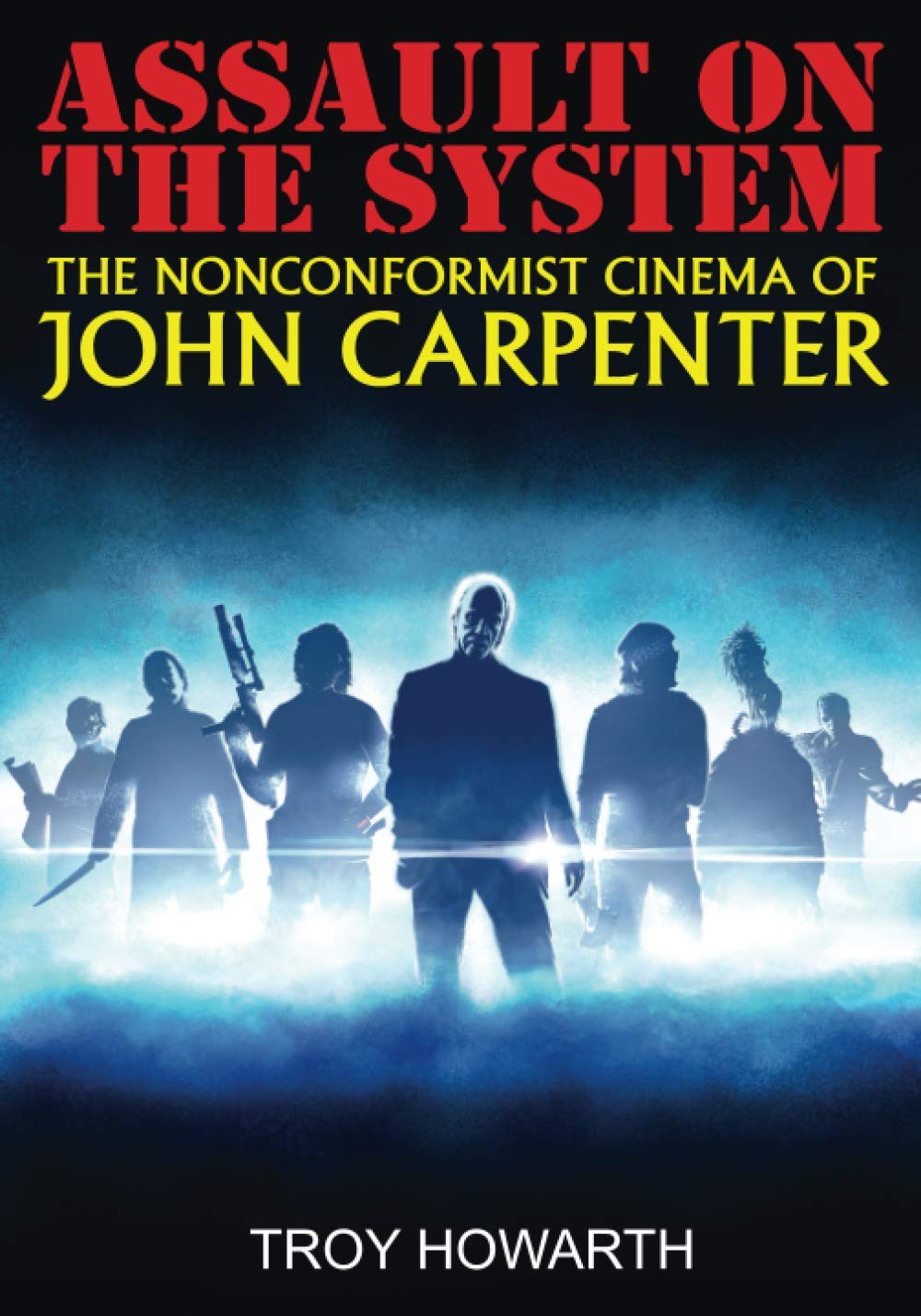 In the fading atmosphere of the New Hollywood era, William Friedkin - the wunderkind director with an Academy Award for his cop drama, The French Connection (1971) who then scored an even bigger success with The Exorcist (1973) - began work on what would prove to be the most controversial film of his career: Cruising (1980). In the process he established a template for a sub-genre, the serial killer thriller, that would thrive long after his film had left theatres, having caused widespread offence among the very audience he'd hoped to appeal to, via a campaign mobilised by the counter-culture press. As such, Cruising can be read as a bitter farewell to the seventies and its cinema and industry. This Devil's Advocate dives deep into the phenomenon that is Cruising, examining its creative context and its protagonists, as well as examining its ongoing popularity as it turns 40 in 2020.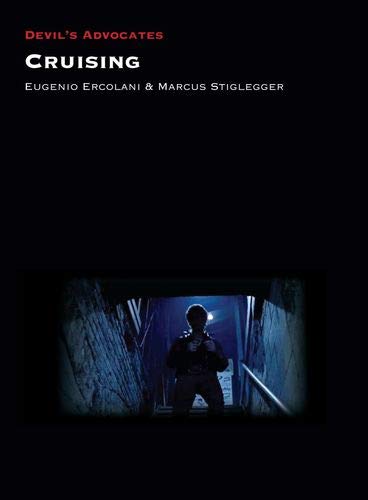 The Cannon Film Guide: Volume 1, 1980-1984
The Cannon Film Guide Volume I explores forty films and franchises produced by The Cannon Group, the most prolific b-movie studio of the 1980s, during the company's first five years under the command of cult film legends Menahem Golan and Yoram Globus. Through in-depth studies and behind-the-scenes stories from the people who made them, this volume examines such beloved, VHS-era classics as the Breakin', Missing in Action, Hercules, and Death Wish movies, Revenge of the Ninja, Ninja III: The Domination, The Apple, Bolero, Exterminator 2, The Last American Virgin, and many more.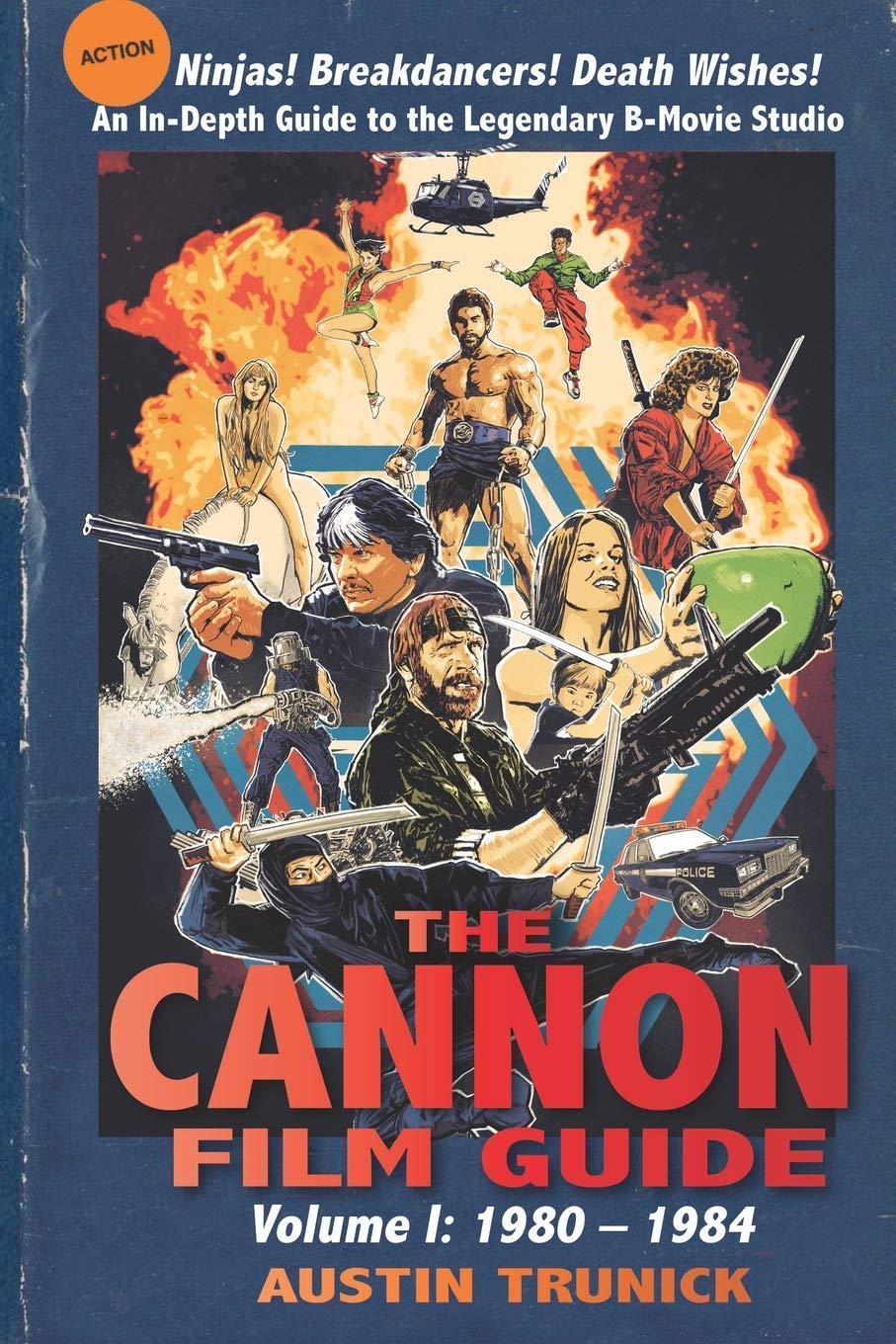 Fright Favorites: 31 Movies to Haunt Your Halloween and Beyond (Turner Classic Movies)
Fright Favorites spotlights 31 essential Halloween-time films, their associated sequels and remakes, and recommendations to expand your seasonal repertoire based on your favorites. Featured titles include Nosferatu (1922), Dracula (1931), Cat People (1942), Them (1953), House on Haunted Hill (1959), Black Sunday (1960), Rosemary's Baby (1968), Young Frankenstein (1976),  Beetlejuice (1988), Get Out (2017), and many more.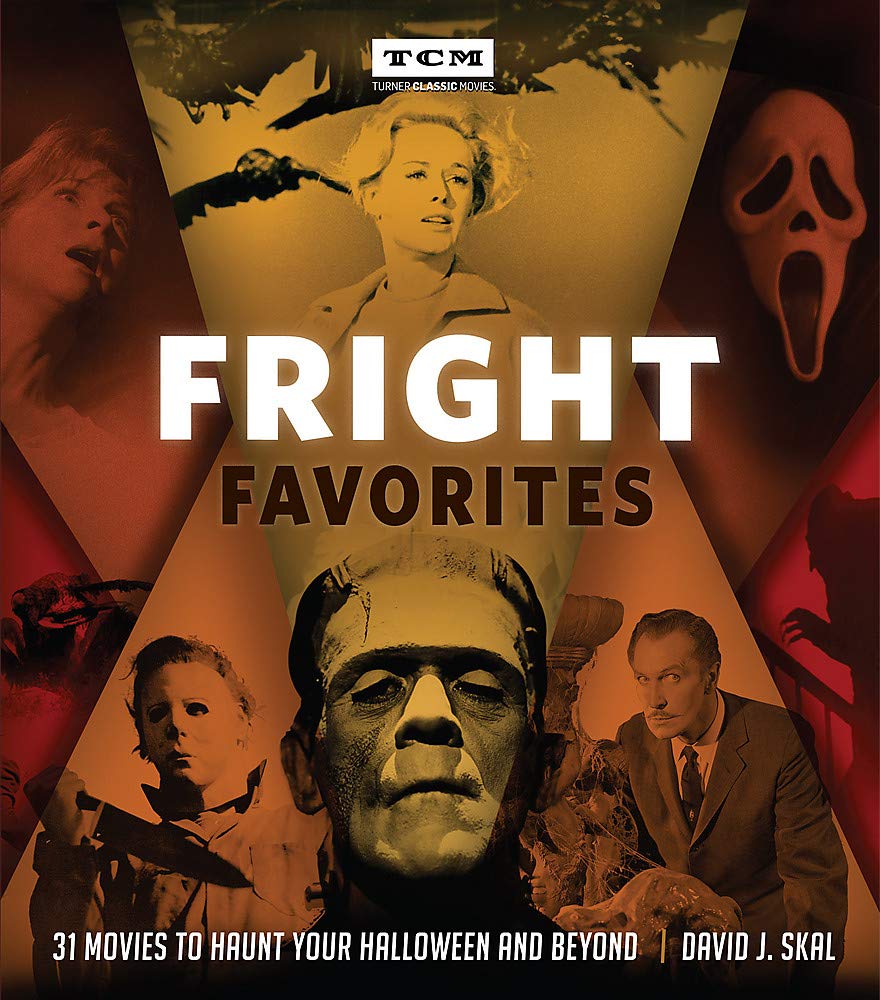 Hung, Drawn and Executed: The Horror Art of Graham Humphreys
Graham Humphreys' career as a poster artist looms large over horror cinema. From designing the iconic Evil Dead poster to Nightmare on Elm Street and House of a Thousand Corpses, his work is familiar to everyone. It's easy to see why his work grabs the attention of horror fans and filmmakers alike as he continually and systematically sets the bar ever higher in his quest for sheer terror and pure entertainment. With more than 40 years experience he is one of the few contemporary illustrators using the traditional medium of gouache to paint his images. Includes previously unseen work: paintings, drawings, and color studies.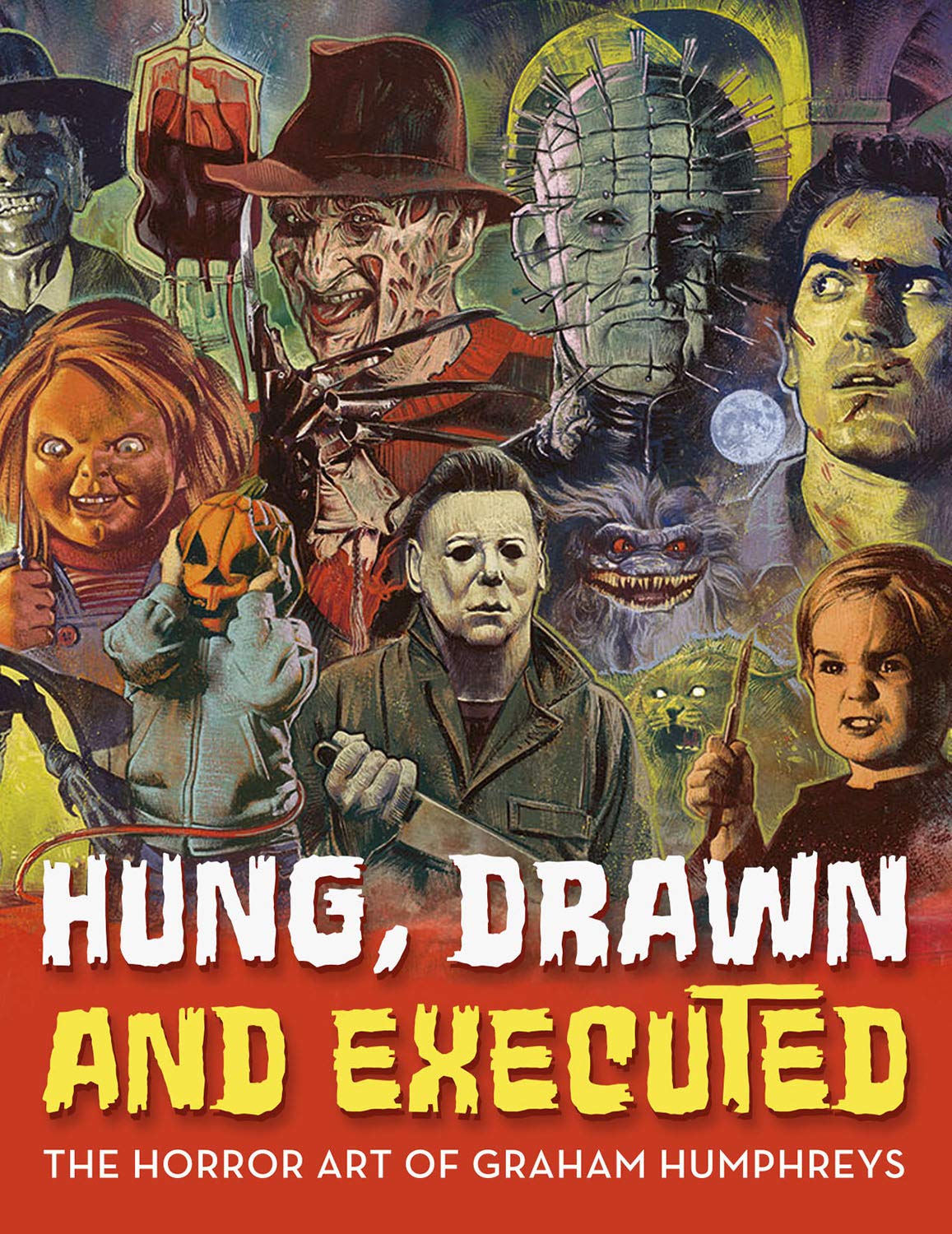 An artistic tribute to the sci-fi horror masterpiece Alien. 40 artists, filmmakers, and fans have been invited to contribute a piece of original art to commemorate the 40th anniversary of Alien in 2019. Pieces range from alternative posters to gothic interpretations of key scenes. Sketches, process pieces, and interview text accompany each new and unique nightmare. In addition to cover artist Dane Hallett--an Alien: Covenant concept artist--the contributors include Blade Runner 2049 director Denis Villeneuve, Sam Hudecki, and Tanya Lapointe; Star Wars concept artist and creature designer Terryl Whitlatch; and Kong: Skull Island director Jordan Vogt-Robert, and Jon Wilcox.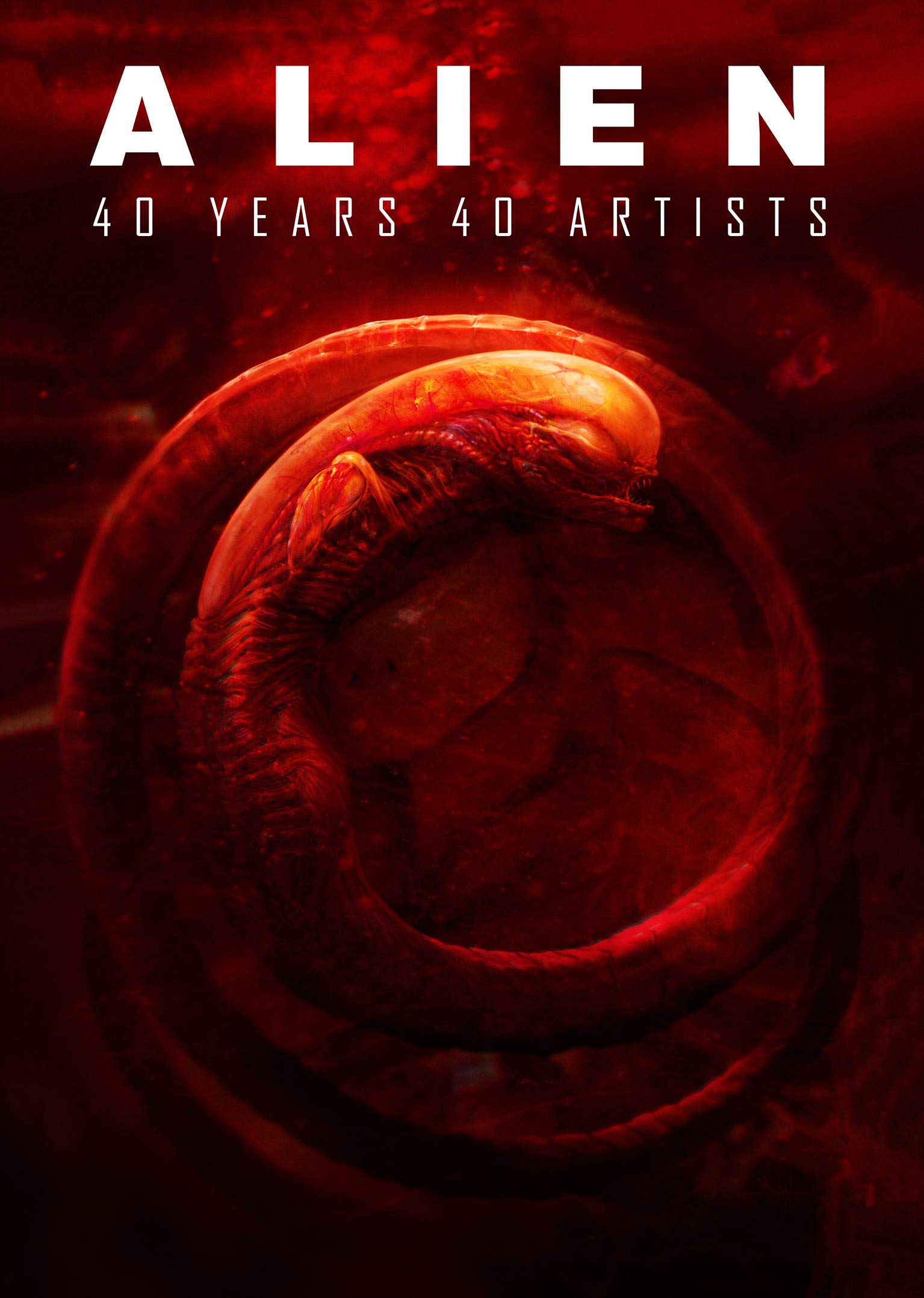 Scared Sacred: Idolatry, Religion and Worship in the Horror Film (paperback)
Bringing together leading film critics, historians, and writers, the book includes an introduction by author and religious scholar Professor Douglas E. Cowan, and foreword from actor and author Doug Bradley.
Thematically, the book is divided into four sections (Christianity, Mysticism, Occultism, and Beyond Belief) to provide a well-rounded analysis of world religions, idolatry, and worship. Covering a diverse range of subjects from atheism to the Abrahamic religions, martyrdom to the Medieval witch, and zealotry to zoolatry, the anthology frames these conversations around such films as Häxan: Witchcraft Through the Ages (1922), Onibaba (1964), Ganja & Hess (1973), The Omen (1976), The Amityville Horror (1979), Hellraiser (1987), The Exorcist III (1990), The Conjuring (2013), and The Conjuring 2 (2016). Each chapter is introduced by an original illustration from artist John Sowder in a woodcut style.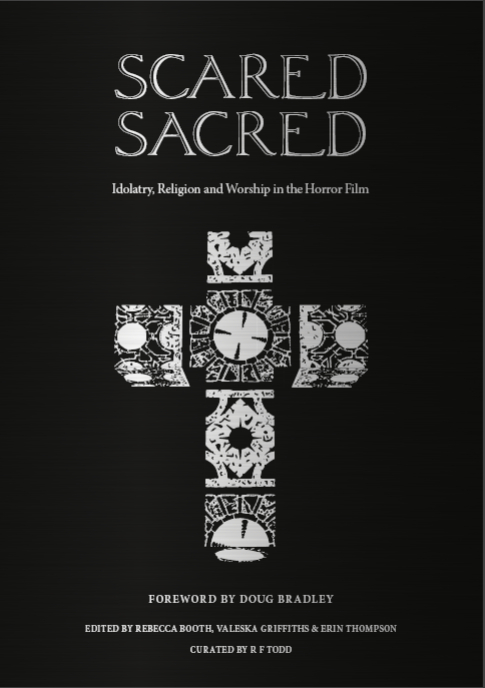 Darkening the Italian Screen: Interviews with Genre and Exploitation Directors Who Debuted in the 1950s and 1960s
The birth and rise of popular Italian cinema since the early 1950s can be attributed purely to necessity. The vast number of genres, sub-genres, currents and crossovers and the way they have overlapped, died out or replaced each other has been an attempt, in postwar years, to contain the invasion of U.S. product while satisfying the demands the American industry had created in Italy. The author explores one of the most multi-faceted and contradictory industries cinema has ever known through the careers of those most closely associated with it. His recorded interviews were conducted with directors and actors both well-known and upcoming.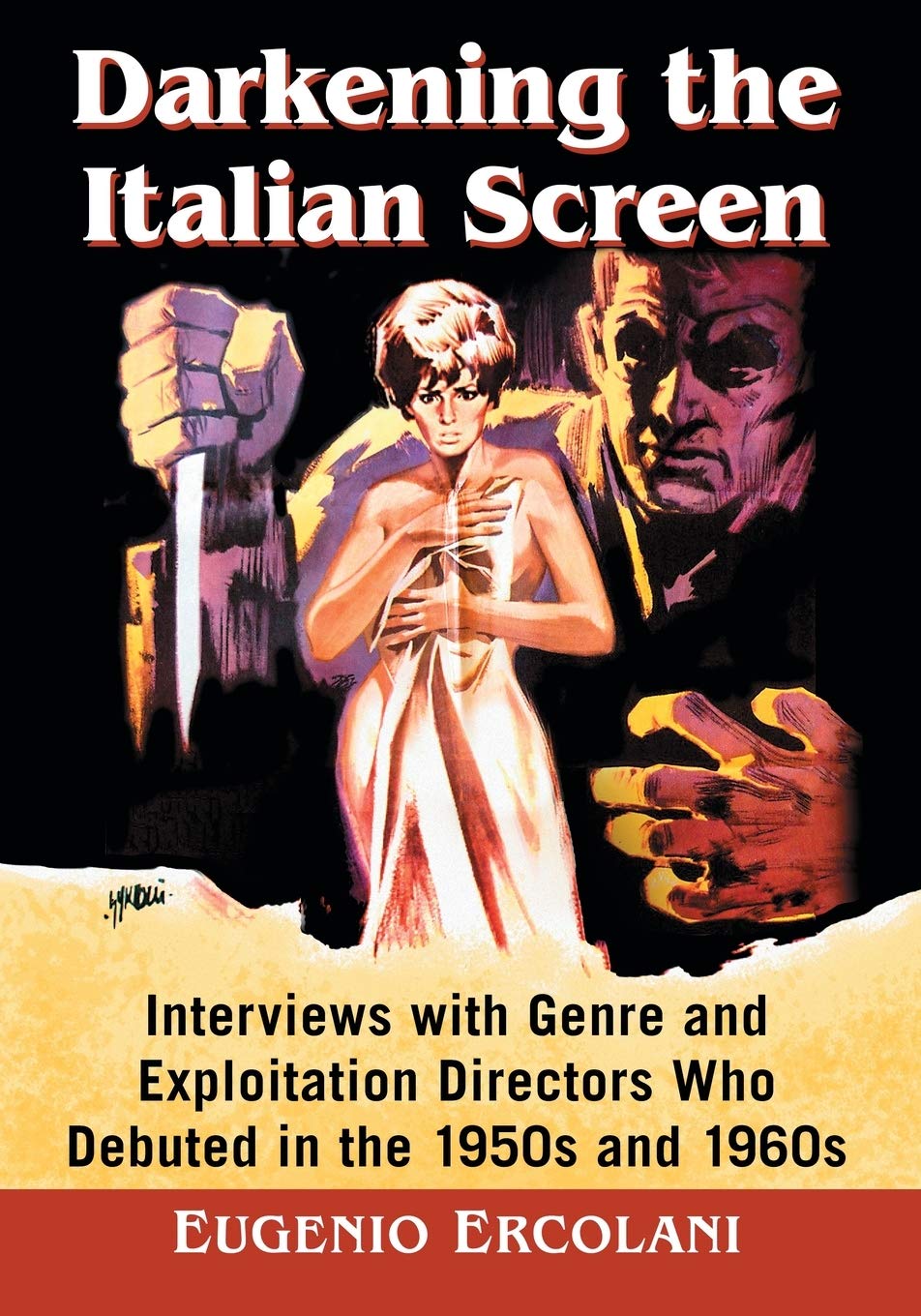 The Woodsboro Murders (Scream) Journal/Notebook
This notebook has been designed after the movie prop used in Wes Craven's 1996 horror masterpiece, Scream. Gale Weathers wrote the Woodsboro Murders book following the masked killer, Ghostface, who took the lives of teenagers in the movie. Now the memories of the classic movie can live on with your own notebook inspired after the unforgettable movie prop. This notebook has 100 lined pages.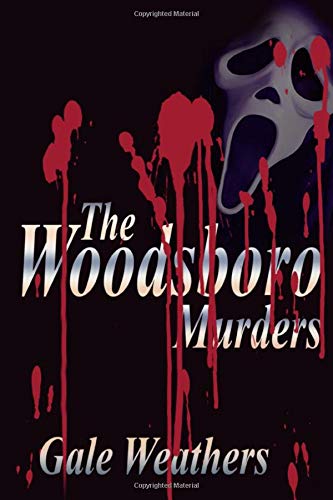 Fantastic Paintings of Frazetta
Discover, or return to, the world's greatest heroic fantasy artist, Frank Frazetta in this landmark art collection entitled, Fantastic Paintings of Frazetta. The New York Times said, "Frazetta helped define fantasy heroes like Conan, Tarzan and John Carter of Mars with signature images of strikingly fierce, hard-bodied heroes and bosomy, callipygian damsels" Frazetta took the sex and violence of the pulp fiction of his youth and added even more action, fantasy and potency, but rendered with a panache seldom seen outside of major works of Fine Art. Despite his fantastic subject matter, the quality of Frazetta's work has not only drawn comparisons to the most brilliant of illustrators, Maxfield Parrish, Frederic Remington, Norman Rockwell, N.C. Wyeth but, even to the most brilliant of fine artists including Rembrandt and Michelangelo and, major Frazetta works sell for millions of dollars, breaking numerous records.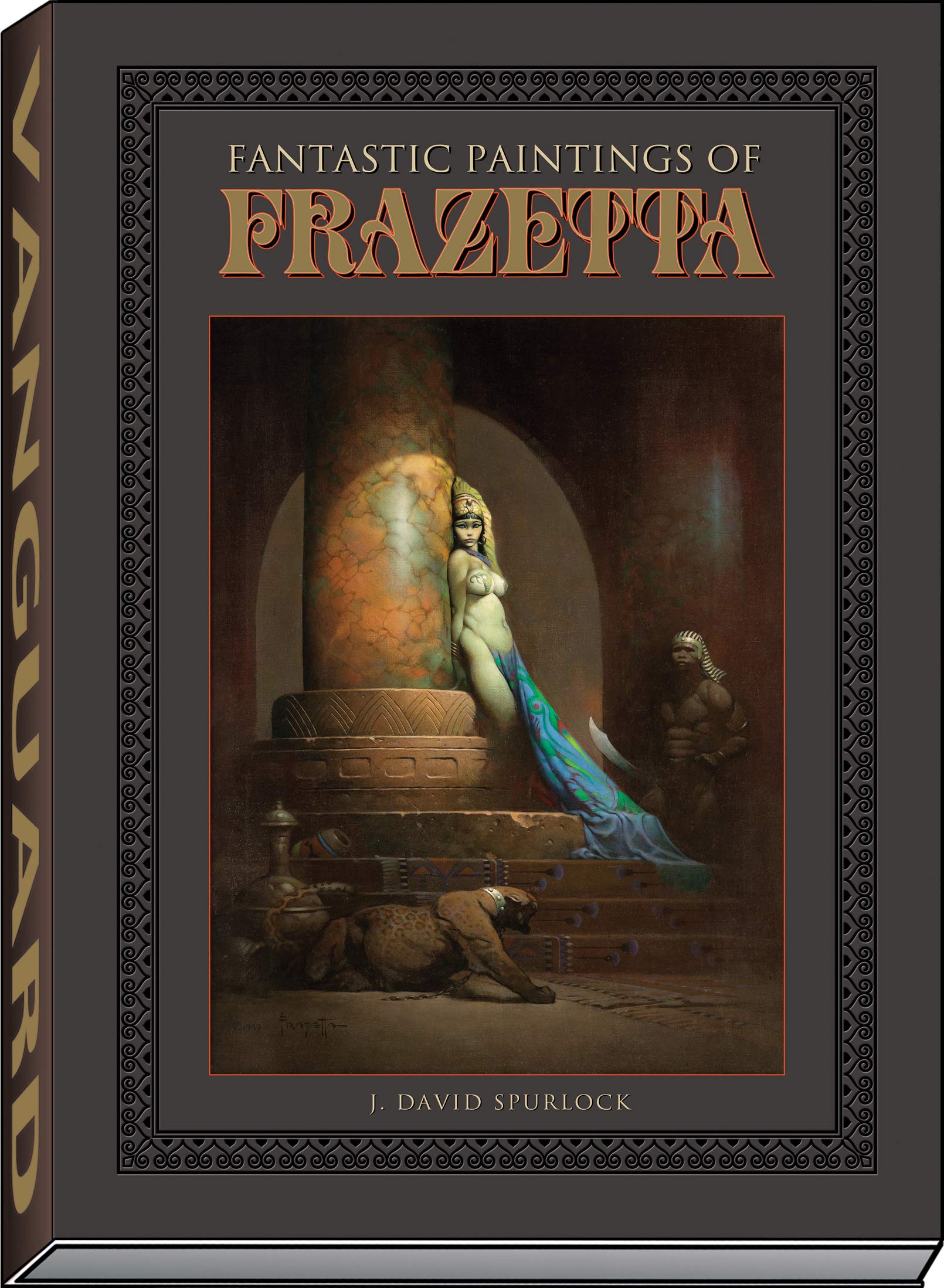 The Art of Pulp Horror: An Illustrated History
So often associated with cheapness and low quality, pulp fiction and filmmaking have influenced the way we live for more than a century. Many respected authors and artists worked for the pulp and paperback markets, while films made for the low budget or youth markets are now rightly regarded as classics as they continue to inspire the movies and television we watch today.
Profusely illustrated with more than 800 rare and unique images from around the world—including book and magazine covers, interior illustrations, movie posters, comic books, promotional items, tie-ins, and previously unpublished artwork commissioned especially for this book—this handsome volume charts the history of escapist horror and the individuals who created it.
Compiled by multiple award–winning writer and editor Stephen Jones, and with a foreword by prolific and acclaimed author Robert Silverberg, this visual history brings together insightful and revelatory commentary from some of the genre's most highly esteemed experts. The Art of Pulp Horror is a stunning and informative guide to how, for over 100 years, we have enthusiastically embraced and exploited the gratuitous and the gory into our popular culture.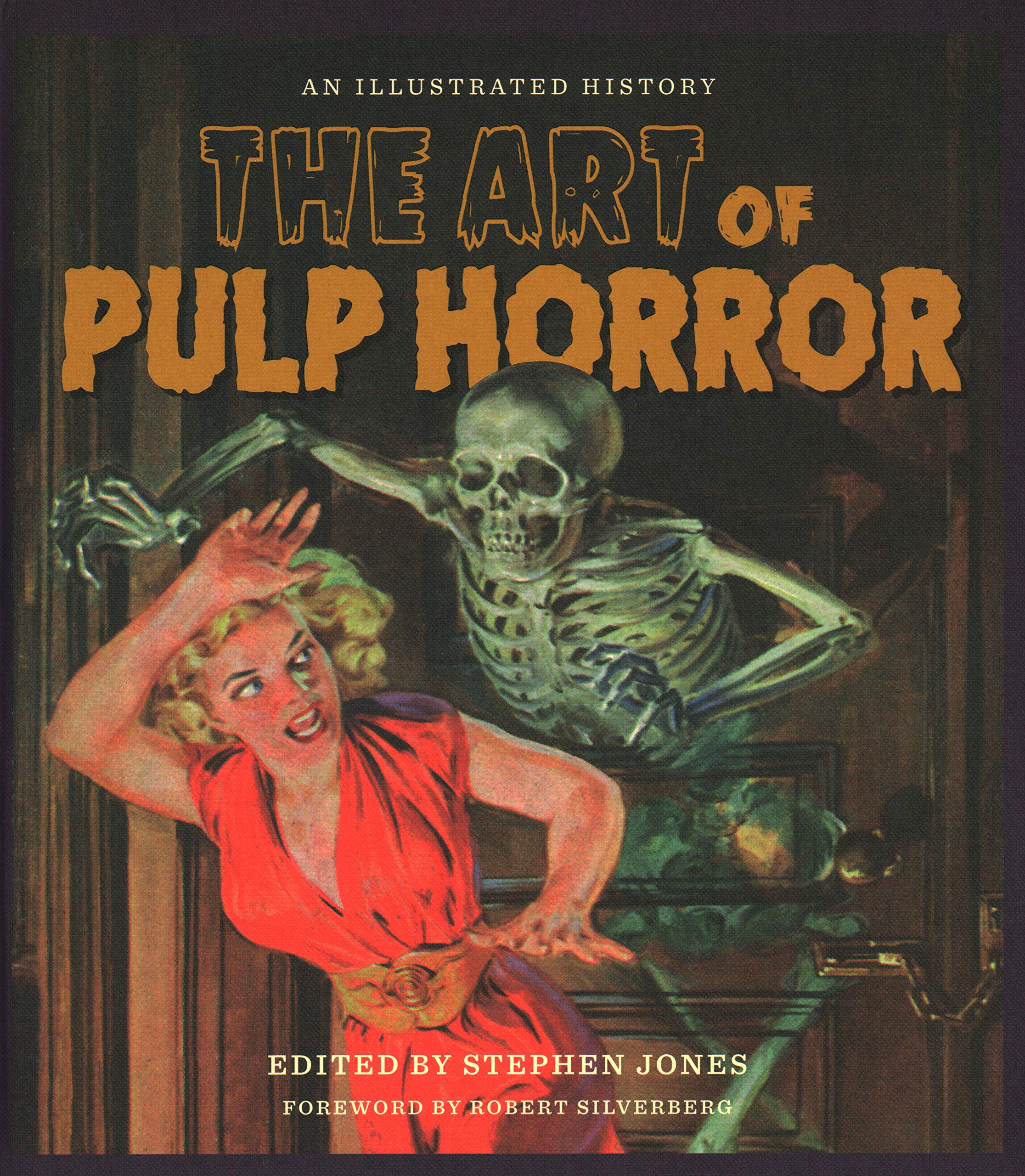 Printed in Blood is proud to present Ghostbusters: Artbook—an exclusive, fully illustrated celebration of the iconic film franchise, featuring hundreds of unique art pieces from creators all over the world.
Celebrating the legacy of the pop culture classic, Ghostbusters, this deluxe, hardcover art book features an ectoplasmic jackpot of brand-new, exclusive artwork inspired by the most iconic paranormal investigators in cinematic history. Bringing together brilliant artists from animation, comics, fine art, and beyond, Ghostbusters: Artbook showcases incredible artwork inspired by the iconic 1984 film. Filled with unique interpretations of fan-favorite characters such as the Ghostbusting team, Slimer, Gozer, and the Stay Puft Marshmallow Man, this deluxe art book shows that decades later there's still only one team to call—Ghostbusters!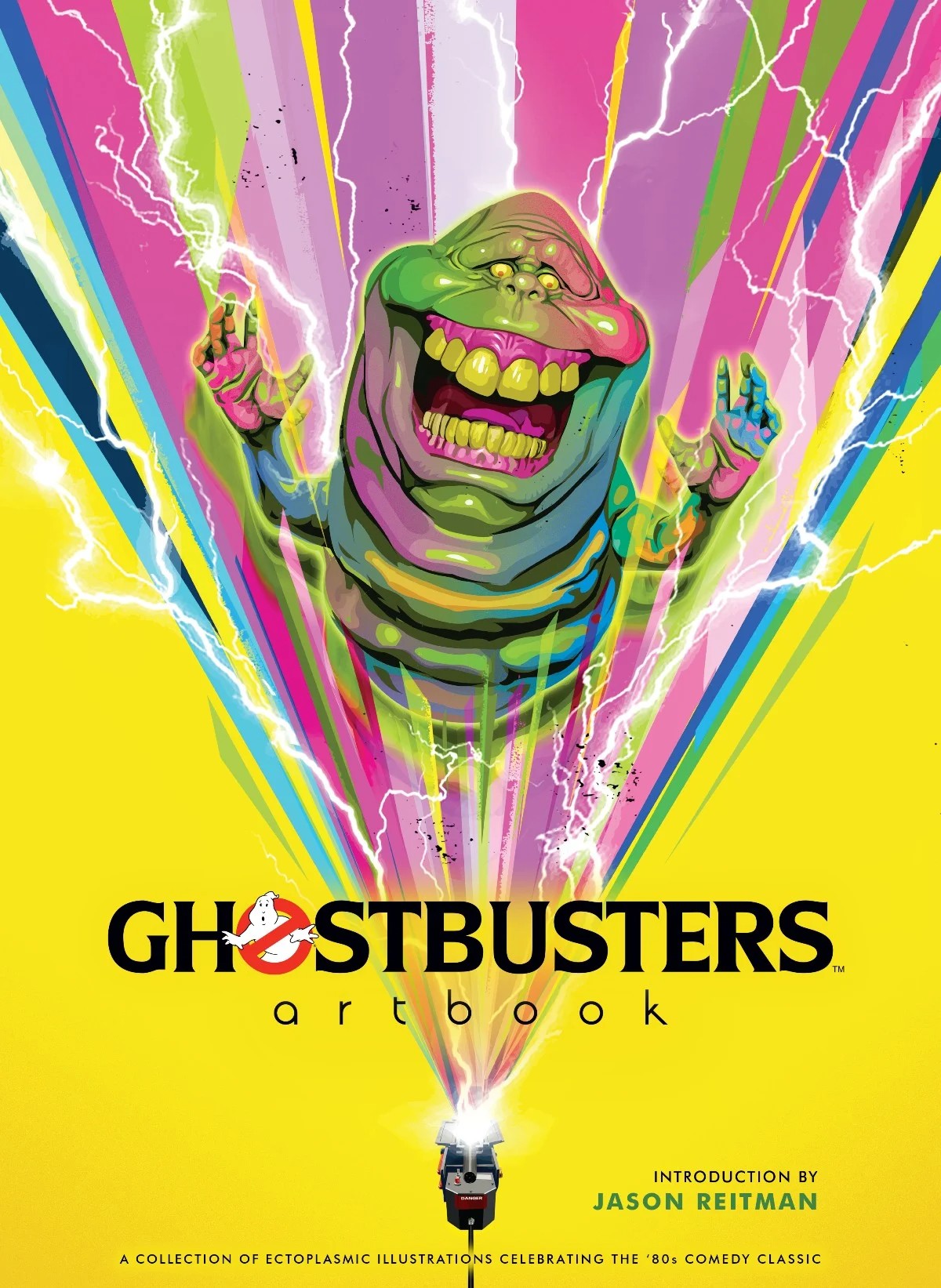 Jaws Unmade: The Lost Sequels, Prequels, Remakes, and Rip-Offs
It was nearly 50 years ago now that Jaws swam into cinemas and shocked theatergoers. In its wake it left numerous sequels and rip-offs like Orca, Jaws 2, Piranha, The Last Shark, Jaws 3-D, Monster Shark, and Jaws: The Revenge to name only a handful. You knew about those already, though, didn't you? But what about the sequels and rip-offs that never surfaced to terrify audiences… movies like Bert I. Gordon's Devil Fish, Dino De Laurentiis's Orca Part II, and John Sayles' Sea Dragon of Loch Ness, ever hear of those? Or, did you know Jaws 2 began shooting with a different cast, director, and a darker version of the script before it was retooled by studio executives? Did you know the third Jaws movie was a spoof entitled Jaws 3, People 0? And lastly, were there ever any real plans for a Jaws 5? From the author of Kong Unmade: The Lost Films of Skull Island, take a deep dive into the murky history of the Jaws sequels, prequels, remakes, and rip-offs that never saw the light of day in Jaws Unmade…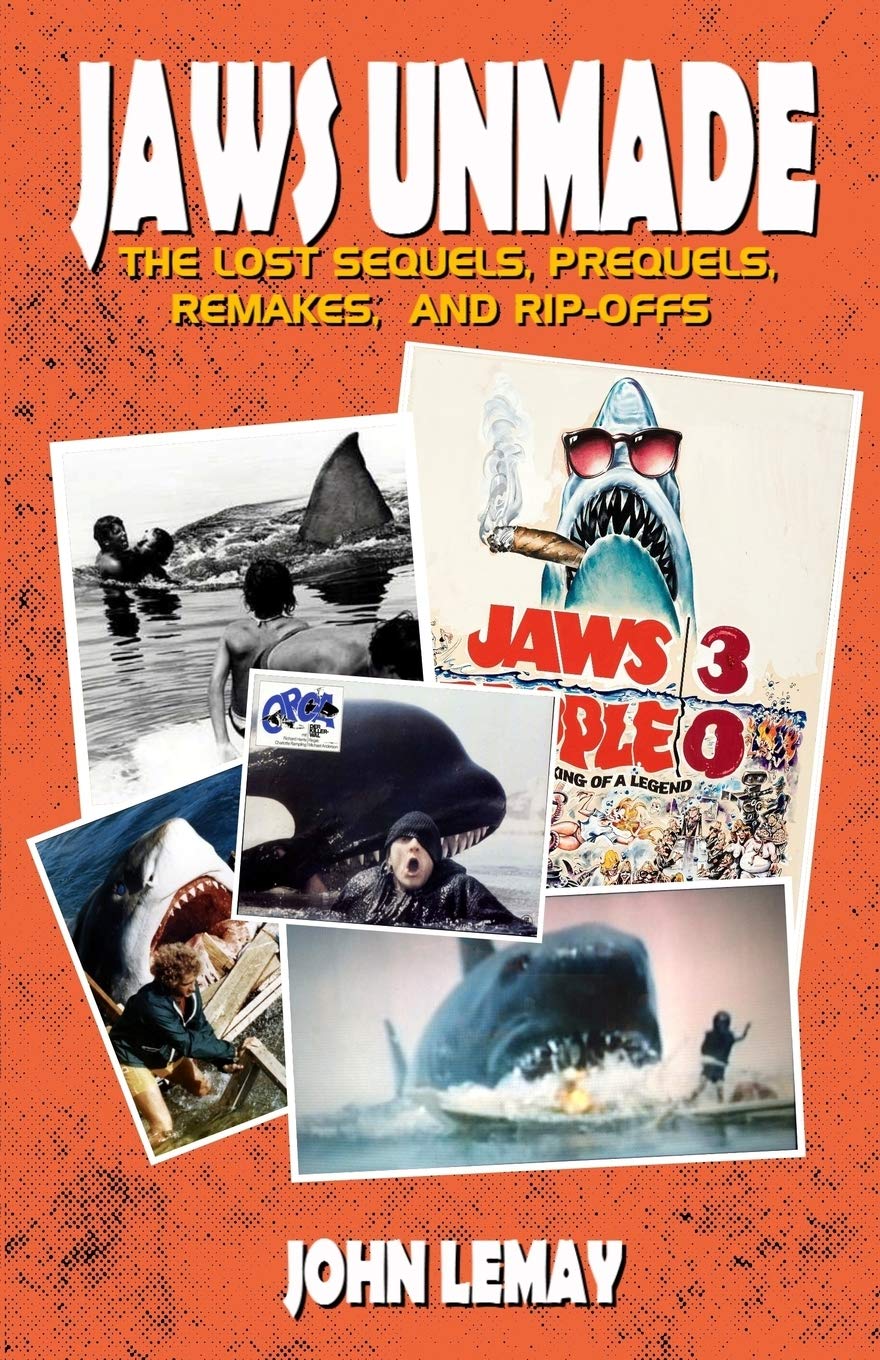 Planet Wax: Sci-Fi/Fantasy Soundtracks on Vinyl
Do you crank up your stereo and conduct air symphonies to John Williams' Star Wars? Know all of the lyrics to "The NeverEnding Story" or "Xanadu?" Have a burgeoning collection of space disco albums? Well, pluck those Ceti Alpha eels out of your ears and open this book – we've got you covered.
From the orchestral bombast of Jerry Goldsmith's Star Trek: The Motion Picture score, to the muscle-flexing might of Basil Poledouris' Conan the Barbarian, to the dreamy electronic soundscapes of Vangelis' Blade Runner and the pop styling of the Flash Gordon soundtrack, science fiction and fantasy films have inspired some of the most beloved and memorable soundtracks in film history.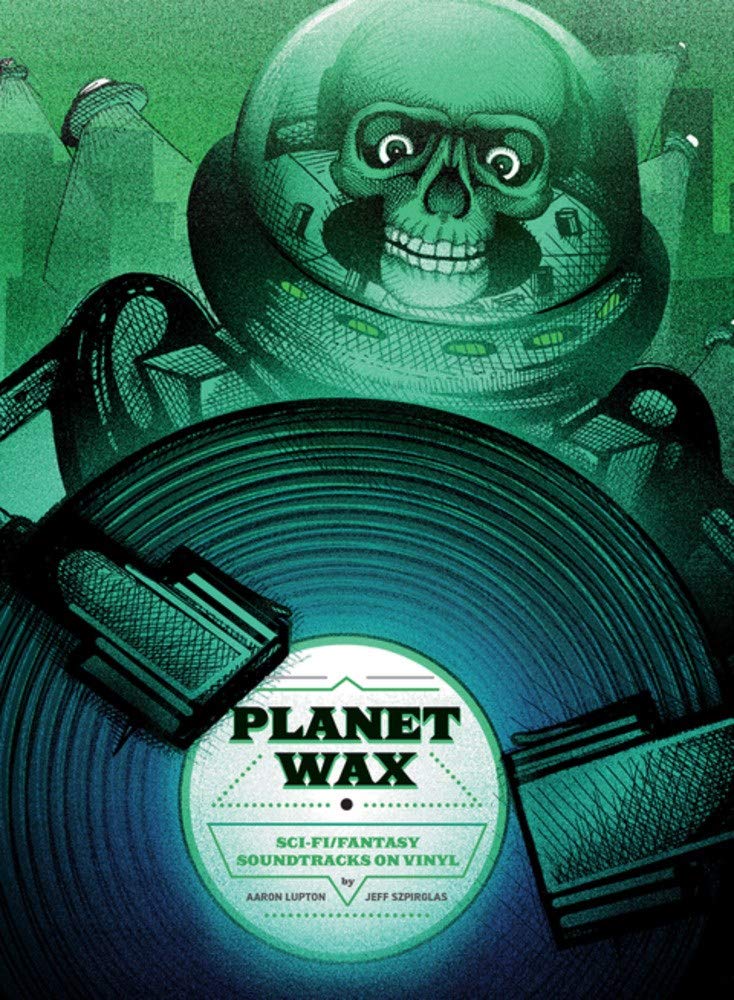 The Art of Star Wars: The Mandalorian (Season One)
The Art of Star Wars: The Mandalorian takes fans behind the scenes of the first ever live-action Star Wars television series. Filled with concept art, sketches, and interviews with key cast, crew, and creatives, including executive producer/showrunner/writer Jon Favreau and executive producer/director Dave Filoni, The Art of Star Wars: The Mandalorian will provide readers with an exclusive look at a whole new universe of Star Wars characters, locations, and vehicles.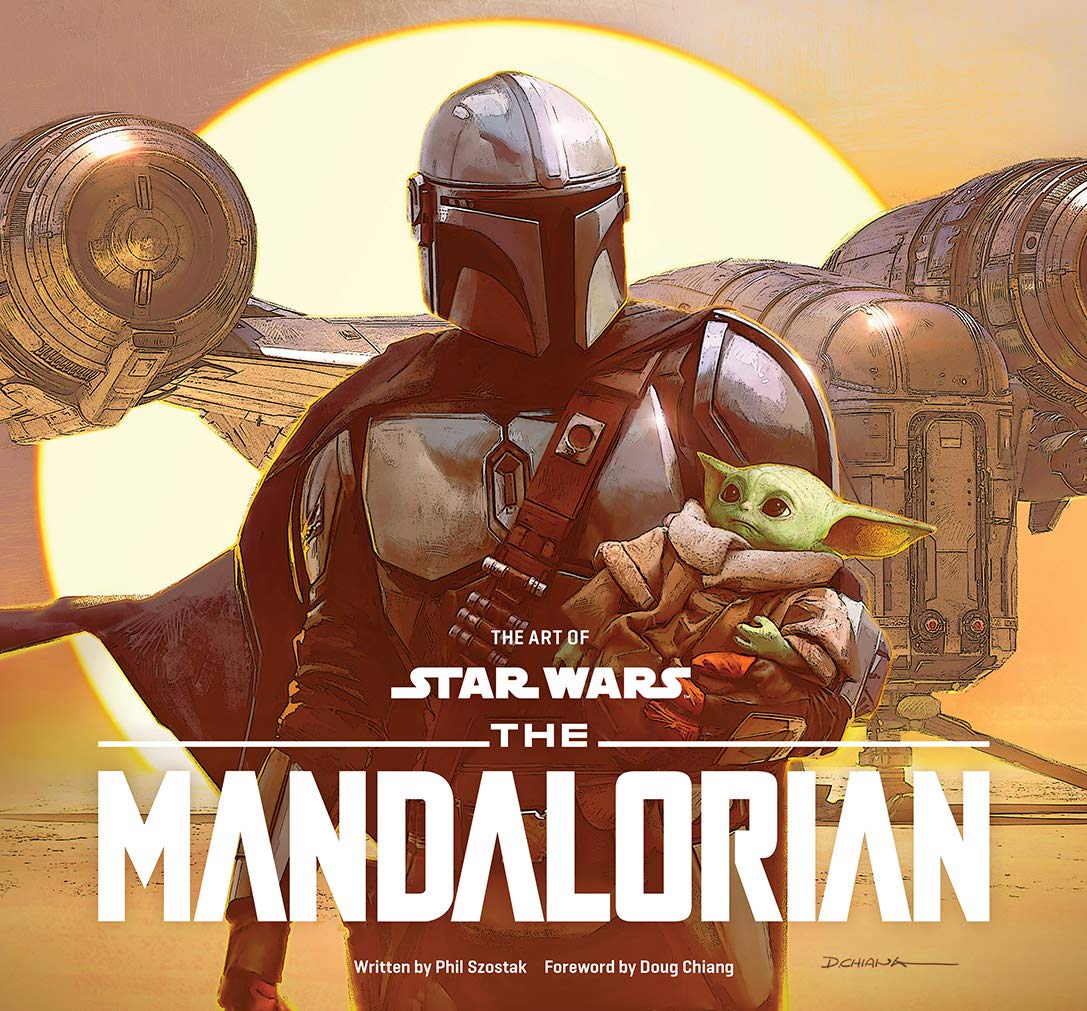 FICTION:
From the deliciously dark imagination of Trick 'r Treat creator Michael Dougherty, comes the definitive Trick 'r Treat comic book collection in celebration of the 10th anniversary of this beloved horror saga. For the first time, Legendary Comics brings fans the full compendium of twisted Halloween tales, brought to life by a top-notch team of creators including writers Zach Shields (Godzilla: KOTM, Krampus) and Todd Casey (Krampus), Eisner Award-winning writer Marc Andreyko (Batwoman), Eisner Award-winning artist Fiona Staples (SAGA), ZID (Skull Island: Birth of Kong; Lost in Space: Countdown To Danger), Stuart Sayger (Bram Stoker's Death Ship), Stephen Byrne (Green Arrow), Grant Bond (Supernatural), Mike Huddleston (Man Bat), and Christopher Gugliotti (Texas Chainsaw Massacre).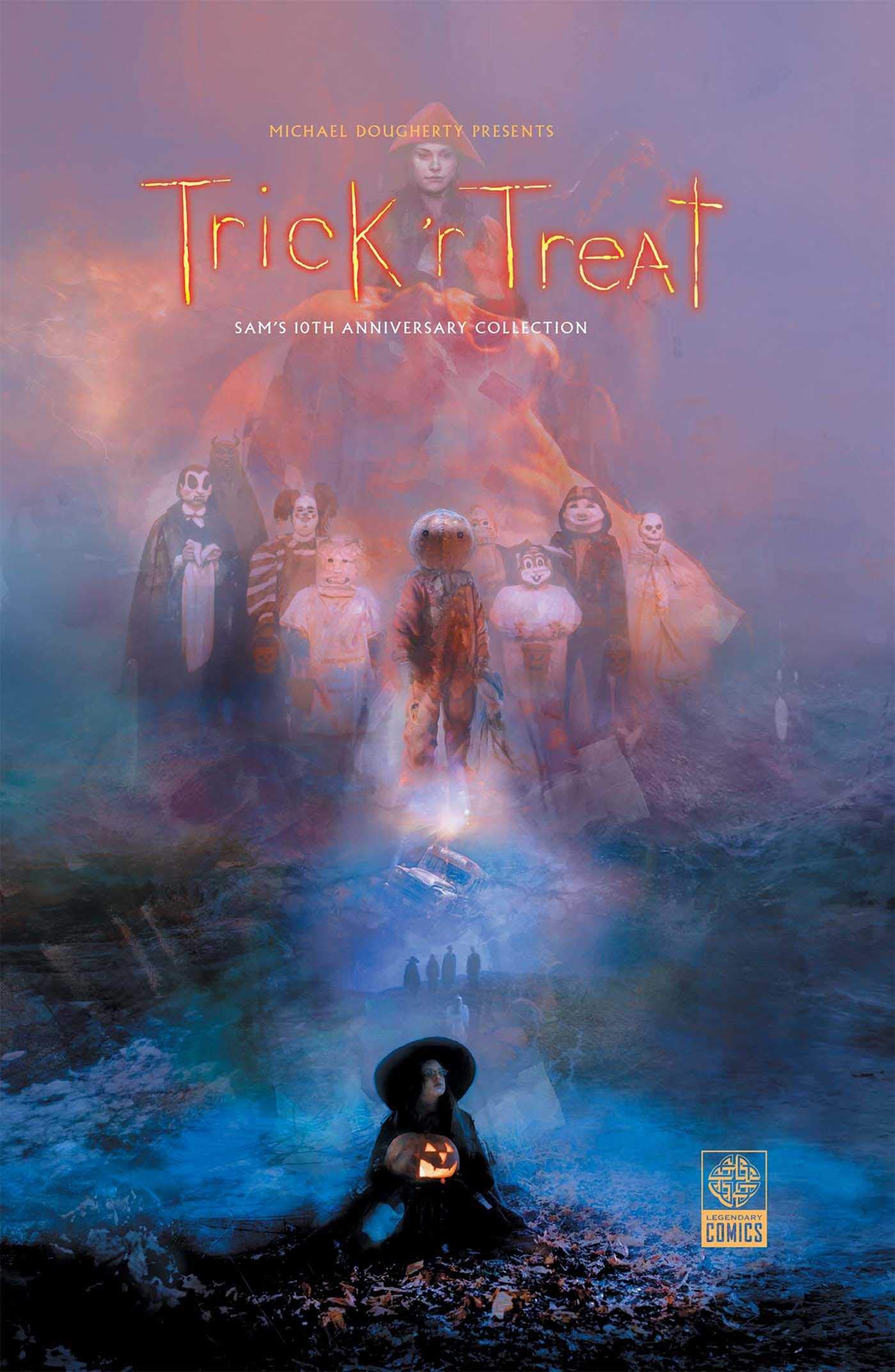 The Southern Book Club's Guide to Slaying Vampires
Patricia Campbell's life has never felt smaller. Her husband is a workaholic, her teenage kids have their own lives, her senile mother-in-law needs constant care, and she's always a step behind on her endless to-do list. The only thing keeping her sane is her book club, a close-knit group of Charleston women united by their love of true crime. At these meetings they're as likely to talk about the Manson family as they are about their own families.
One evening after book club, Patricia is viciously attacked by an elderly neighbor, bringing the neighbor's handsome nephew, James Harris, into her life. James is well traveled and well read, and he makes Patricia feel things she hasn't felt in years. But when children on the other side of town go missing, their deaths written off by local police, Patricia has reason to believe James Harris is more of a Bundy than a Brad Pitt. The real problem? James is a monster of a different kind—and Patricia has already invited him in.
Little by little, James will insinuate himself into Patricia's life and try to take everything she took for granted—including the book club—but she won't surrender without a fight in this blood-soaked tale of neighborly kindness gone wrong.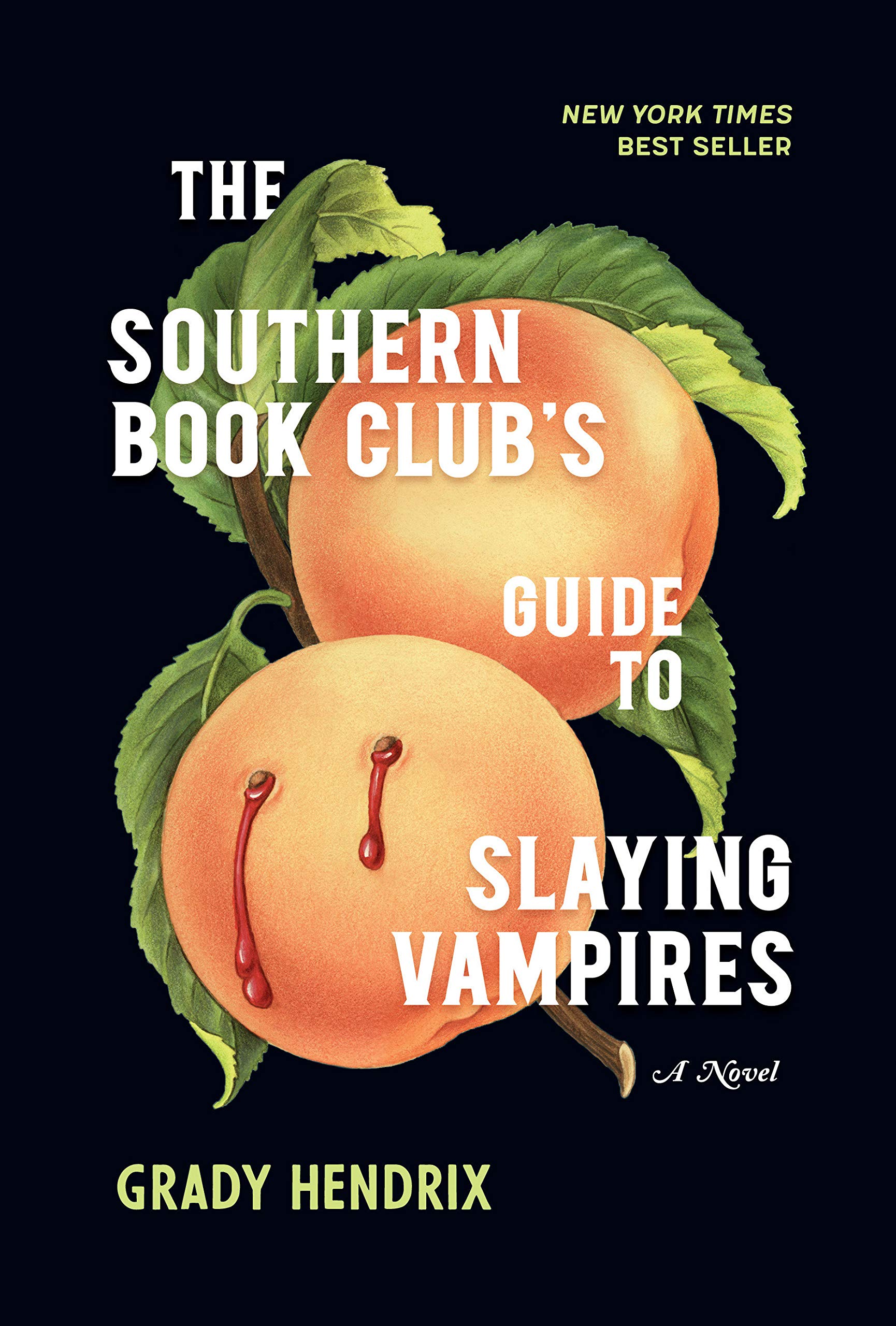 The Invisible Life of Addie LaRue
France, 1714: in a moment of desperation, a young woman makes a Faustian bargain to live forever―and is cursed to be forgotten by everyone she meets.
Thus begins the extraordinary life of Addie LaRue, and a dazzling adventure that will play out across centuries and continents, across history and art, as a young woman learns how far she will go to leave her mark on the world.
But everything changes when, after nearly 300 years, Addie stumbles across a young man in a hidden bookstore and he remembers her name.
Everything Seems Significant: The Blade Runner Poems
"For fans of Blade Runner, this poetry is a journey deep into the mind, heart, and soul of a classic, neo-noir, science fiction saga. The images flash, and shuffle, creating hiraeth—nostalgia and longing for a place we can never visit, which may never have existed. Powerful poetry; intimate moments."
—Richard Thomas, author of Disintegration and Breaker (Thriller Award nominee)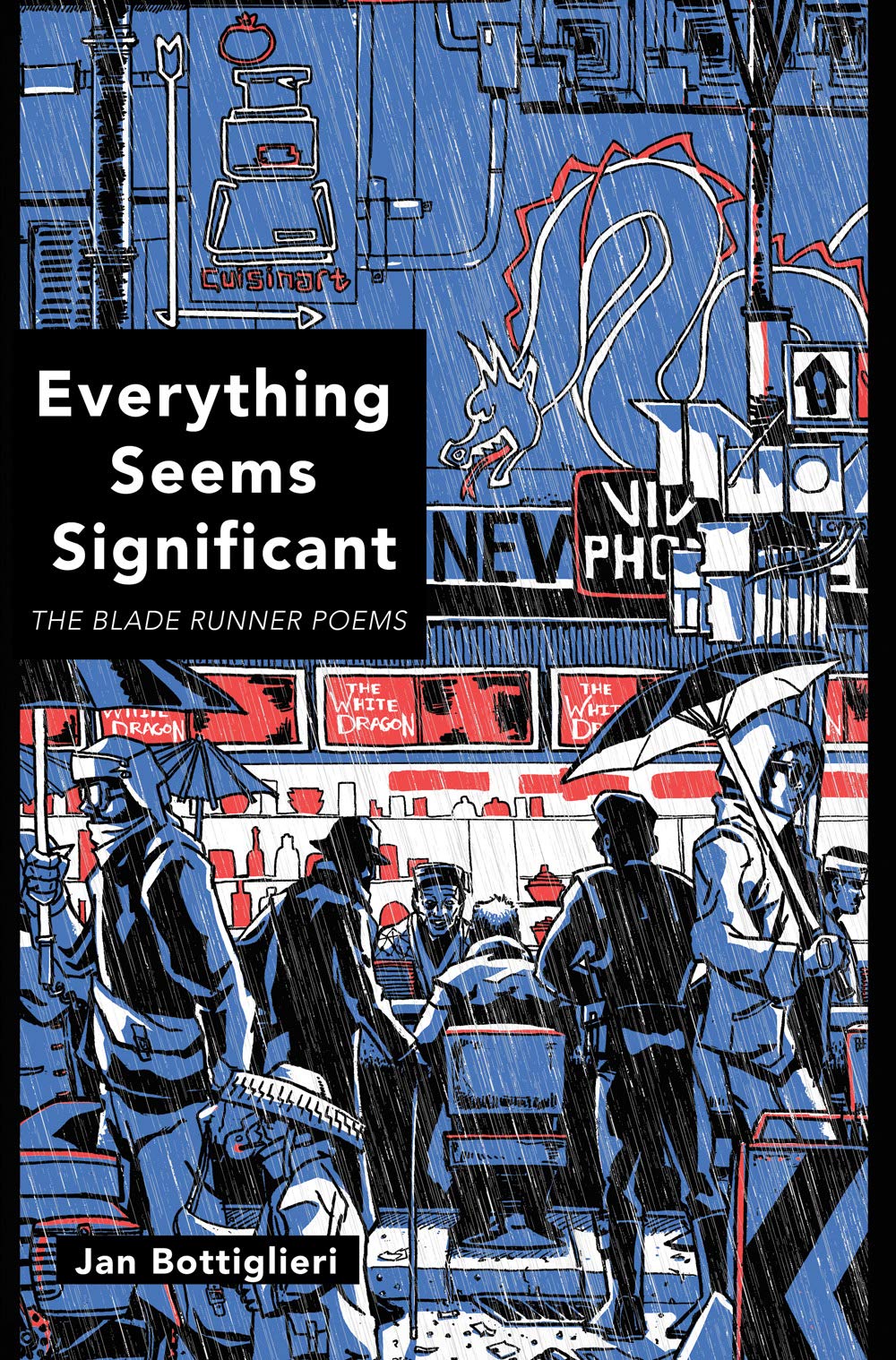 Heads will roll...
June Branch is in trouble. She's trapped on Brody Island with nowhere to run. Her boyfriend, Liam, has been kidnapped. And four bloodthirsty escaped convicts will stop at nothing to find her. All poor June has to defend herself with is a strange Viking axe with the terrifying power to decapitate a person and leave their head still talking. If she's going to save Liam and herself, June will have to keep a cool head...or even a whole basketful of them!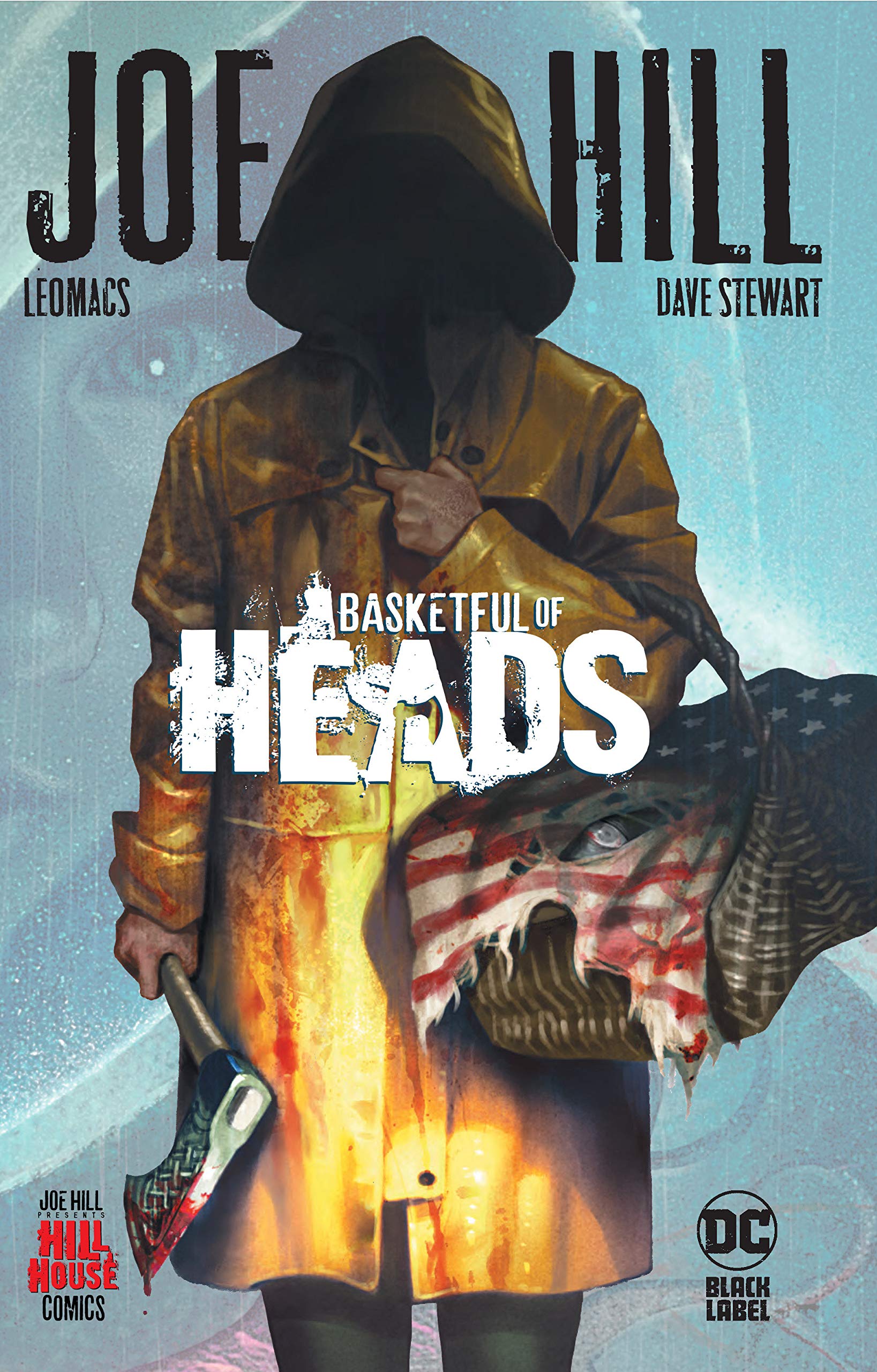 Los Angeles, 1984. Sylvia Lumen was just trying to make a living, but when her sister is murdered by a serial killer bent on targeting sex workers, she unleashes a bloody trail of vengeance as…HOOKER: a violent vigilante who uses actual hooks – from fish hooks to hand scythes – to exact her righteous revenge and get her point across to the patriarchy. For too long the City of Angels has been a haven for sexist predators. With an intrepid reporter as her partner, and a cast of unforgettable characters, HOOKER will splatter her way across 1980s Los Angeles in this retrowave pulp thriller full of action, ferocious friendship, and queer love.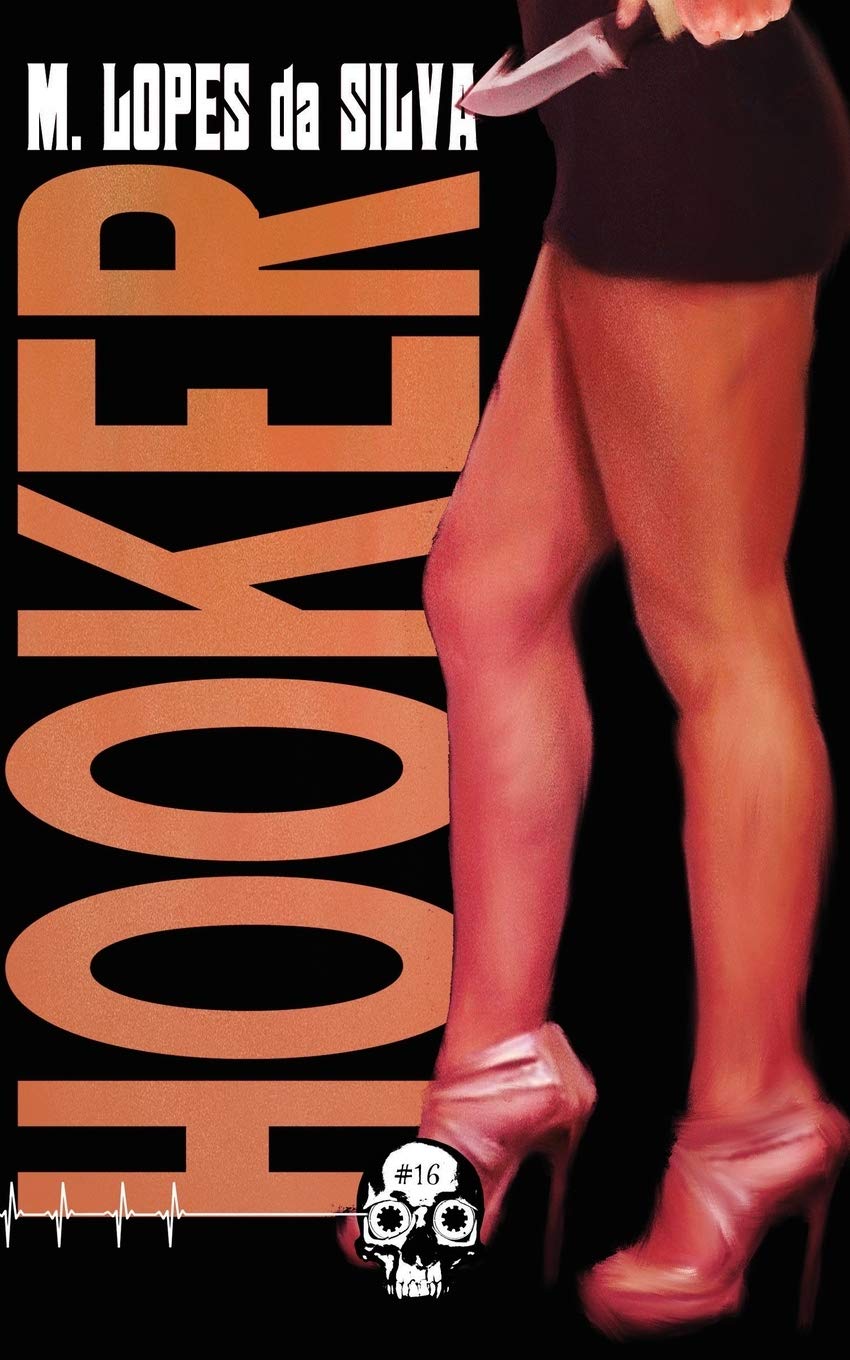 Fright Night: The Novelization
It is hungry. It is thirsty. It lives next door to Charley Brewster. Charley has seen the coffin and the bodies drained of blood. He knows he will be the vampire's next victim. But no one will believe him: not the police, not his girlfriend Amy, not even the school weirdo, Evil Ed. Charley's last chance is to enlist the help of Peter Vincent, Vampire Killer, star of a hundred horror movies and host of TV's Fright Night. Nobody thinks he's telling the truth—until Evil Ed becomes a vampire and Amy is dragged into his next-door neighbor's evil, foul-smelling house of death!
The novelization of the cult horror film Re-Animator, H.P. Lovecraft's wildly outrageous tale of grisly horror that has become a modern cult-classic overnight, comes to haunt, thrill and delight the mad scientist in us all. Re-animation, the science of bringing dead creatures back to life, is Herbert West's dream. West tests his secret life-rejuvenating potion on some cooperative corpses at a local morgue. It's a success! But only a temporary one – as the dead spring to life, reacting violently to their re-animation. Zombies are loose and now West cannot control the very beasts he has re-created. The born-again dead are unstoppable, even severed body parts take on life like so many split worms! Herbert West has a serious problem - will he become the first in a new breed of headhunters or all of his woes coming to a head? Re-Animator – an intense book of macabre humor. Based on the screenplay by Dennis Paoli, William J. Norris and Stuart Gordon.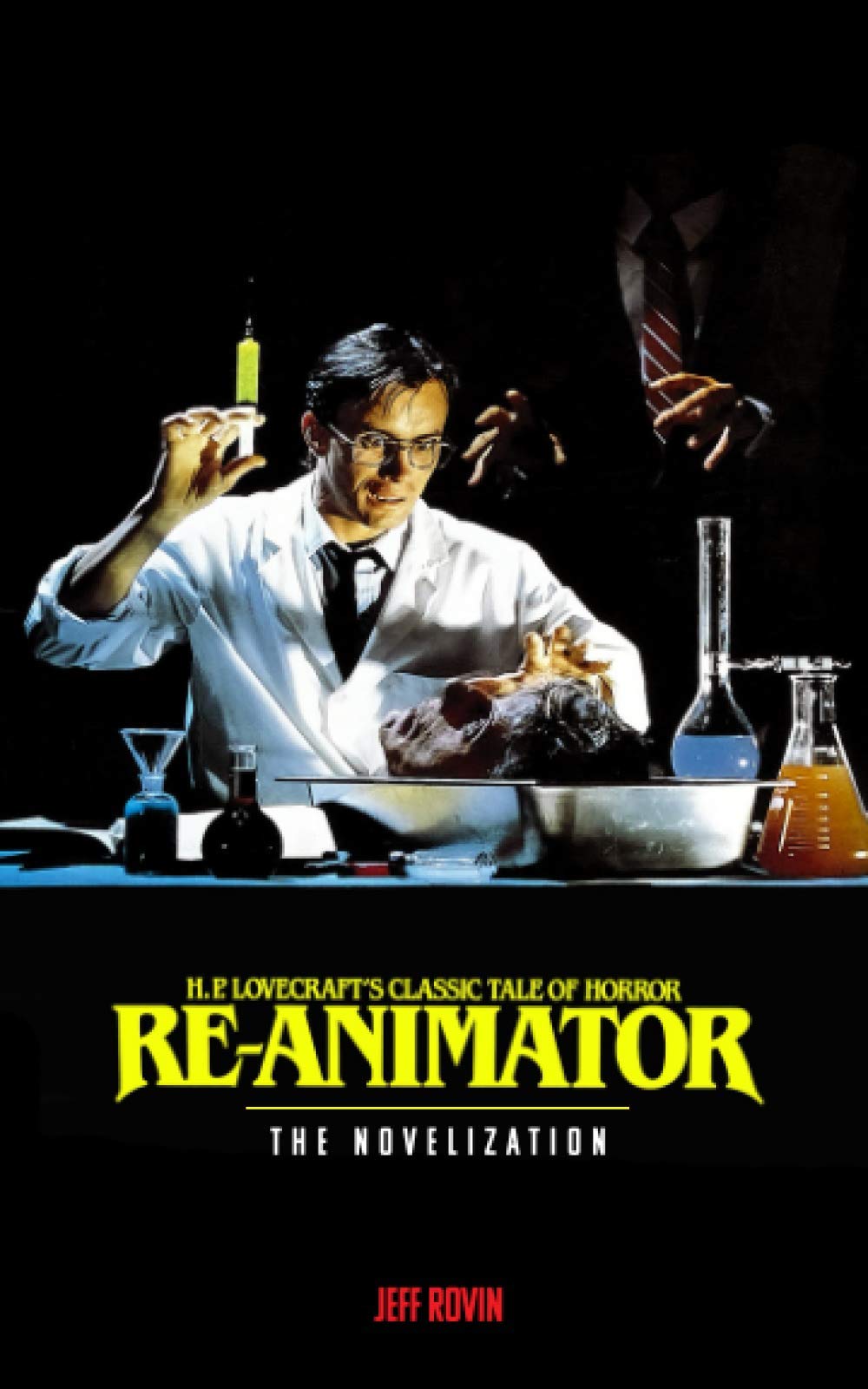 Quinn Maybrook and her father have moved to tiny, boring Kettle Springs, to find a fresh start. But what they don't know is that ever since the Baypen Corn Syrup Factory shut down, Kettle Springs has cracked in half. 
On one side are the adults, who are desperate to make Kettle Springs great again, and on the other are the kids, who want to have fun, make prank videos, and get out of Kettle Springs as quick as they can. 
Kettle Springs is caught in a battle between old and new, tradition and progress. It's a fight that looks like it will destroy the town. Until Frendo, the Baypen mascot, a creepy clown in a pork-pie hat, goes homicidal and decides that the only way for Kettle Springs to grow back is to cull the rotten crop of kids who live there now.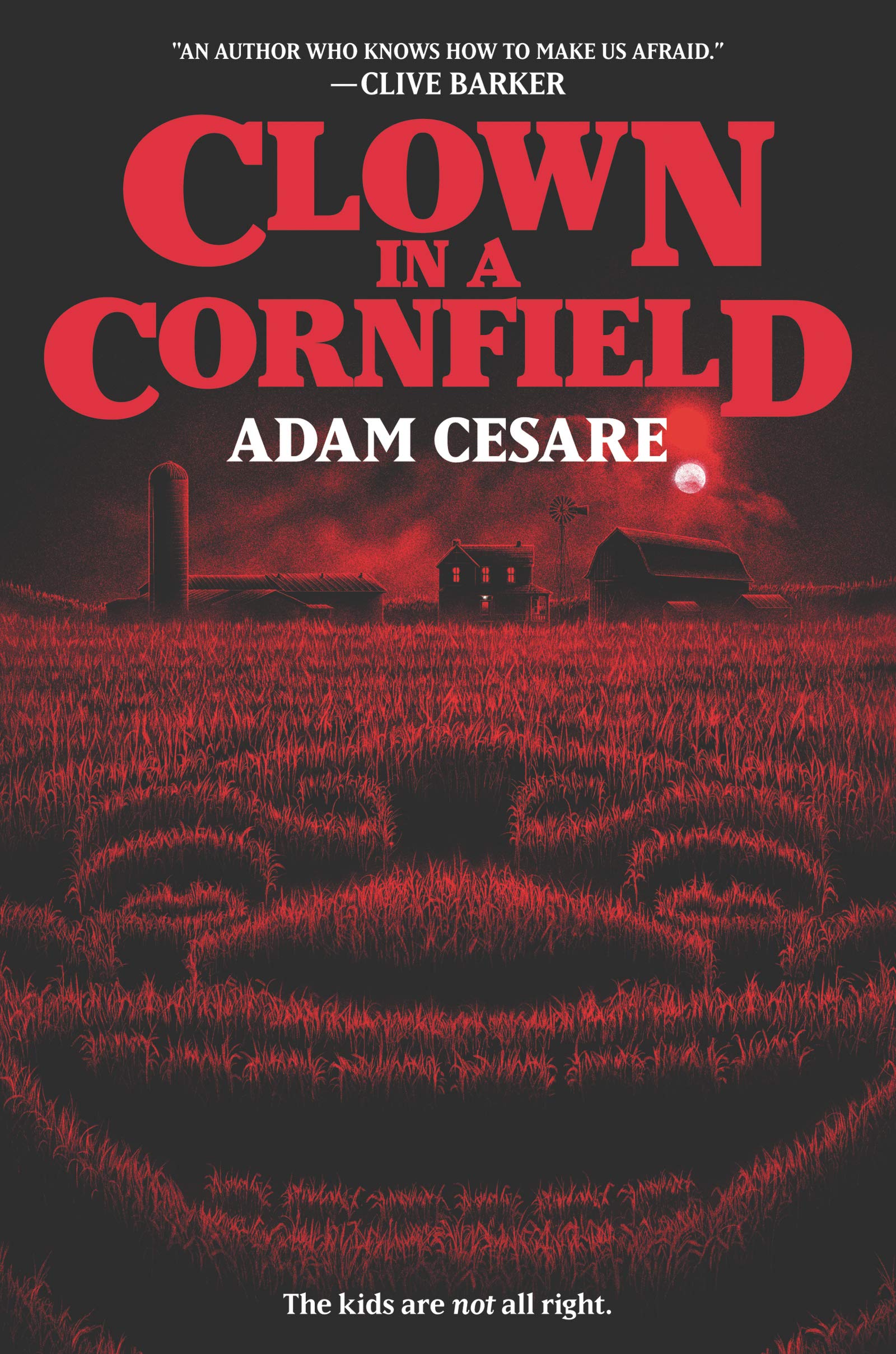 The True Lives of the Fabulous Killjoys: California Library Edition
Years ago, the Killjoys fought against the tyrannical megacorporation Better Living Industries, costing them their lives, save for one--the mysterious Girl. Today, the followers of the original Killjoys languish in the Desert while BLI systematically strips citizens of their individuality. As the fight for freedom fades, it's left to the Girl to take up the mantle and bring down the fearsome BLI!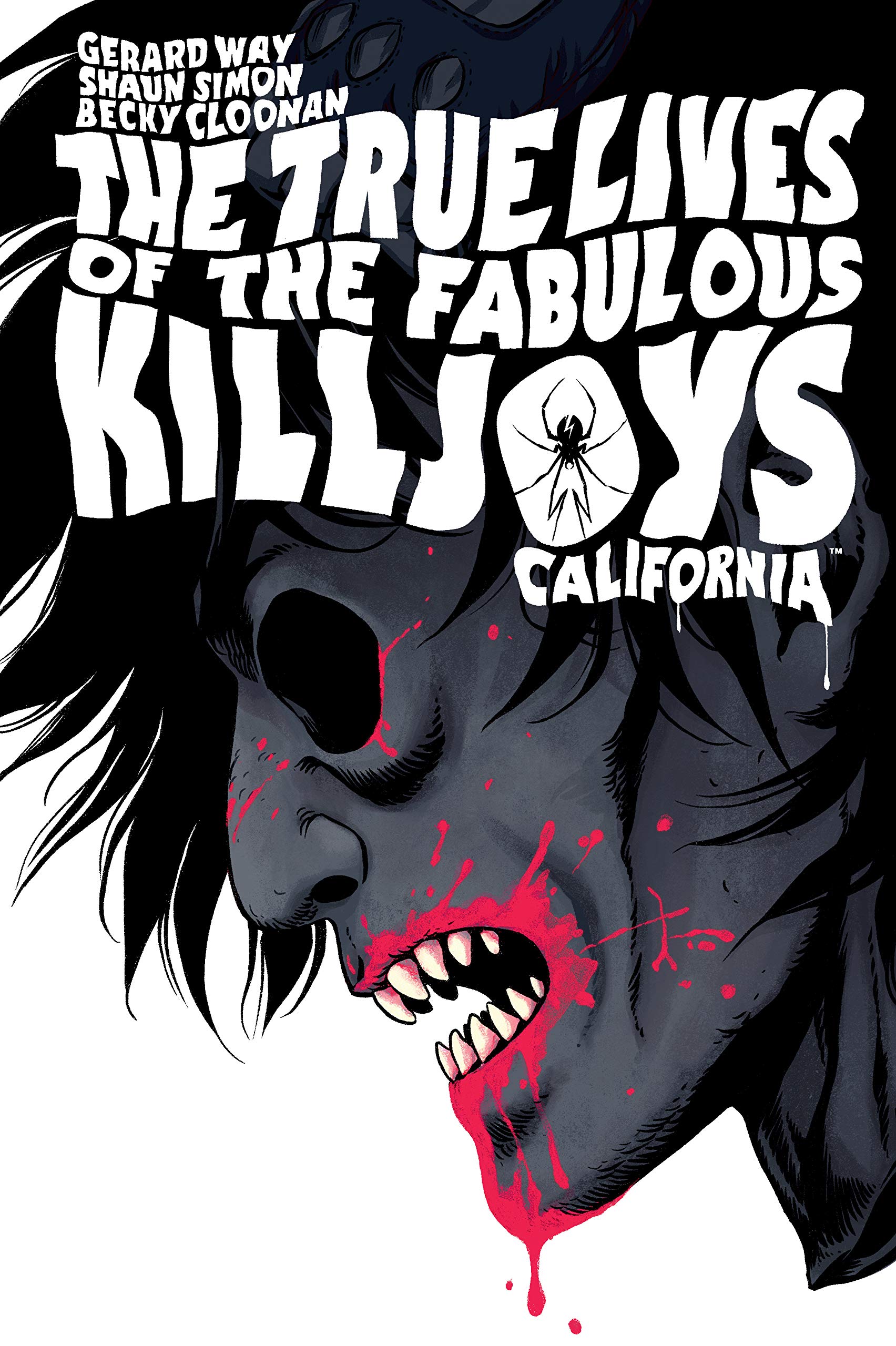 After receiving a frantic letter from her newly-wed cousin begging for someone to save her from a mysterious doom, Noemí Taboada heads to High Place, a distant house in the Mexican countryside. She's not sure what she will find—her cousin's husband, a handsome Englishman, is a stranger, and Noemí knows little about the region.
Noemí is also an unlikely rescuer: She's a glamorous debutante, and her chic gowns and perfect red lipstick are more suited for cocktail parties than amateur sleuthing. But she's also tough and smart, with an indomitable will, and she is not afraid: Not of her cousin's new husband, who is both menacing and alluring; not of his father, the ancient patriarch who seems to be fascinated by Noemí; and not even of the house itself, which begins to invade Noemi's dreams with visions of blood and doom.
Her only ally in this inhospitable abode is the family's youngest son. Shy and gentle, he seems to want to help Noemí, but might also be hiding dark knowledge of his family's past. For there are many secrets behind the walls of High Place. The family's once colossal wealth and faded mining empire kept them from prying eyes, but as Noemí digs deeper she unearths stories of violence and madness.
And Noemí, mesmerized by the terrifying yet seductive world of High Place, may soon find it impossible to ever leave this enigmatic house behind.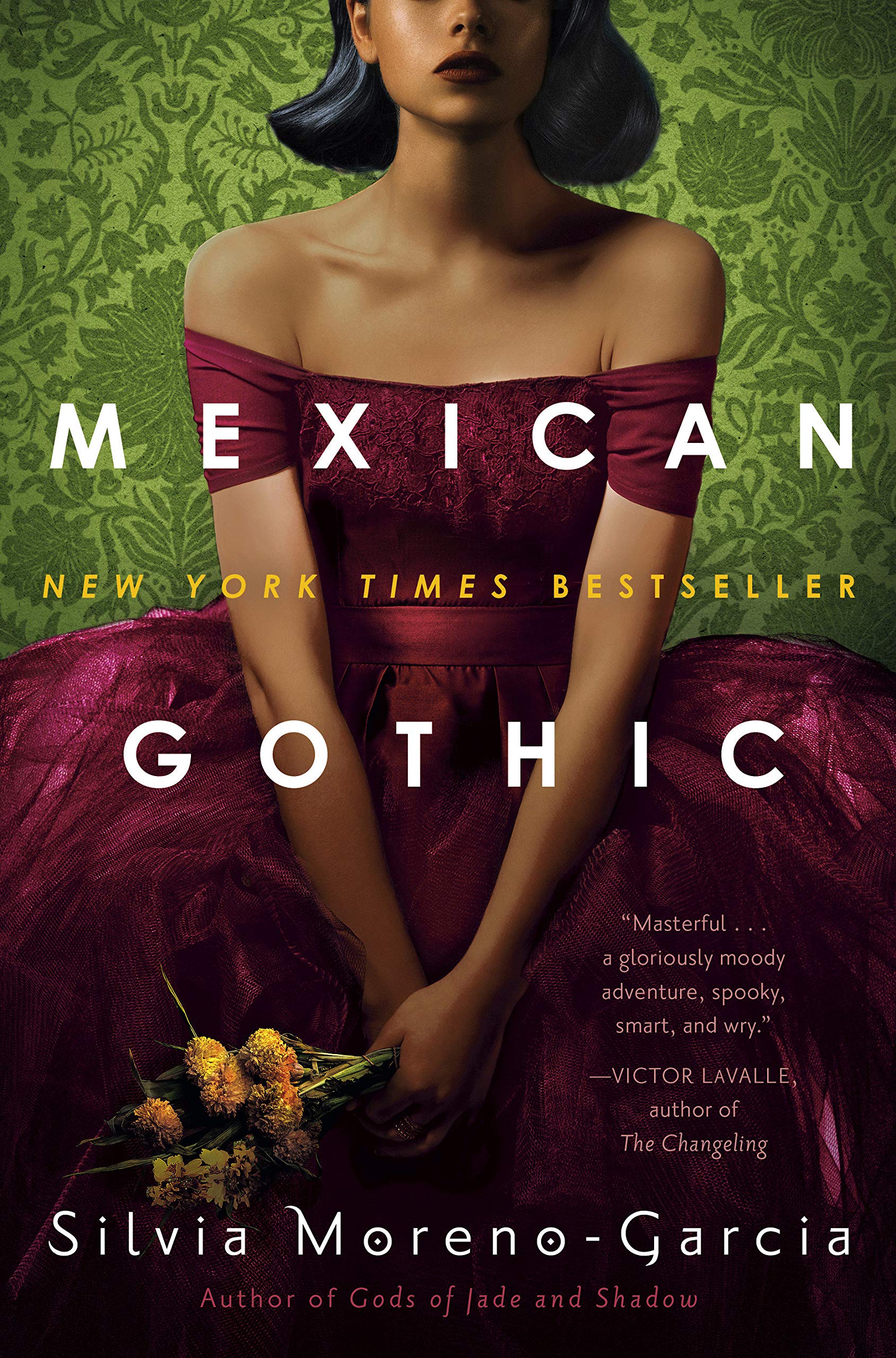 Norfolk, 1816. Joy's idea of a happily ever after was simple: A comfortable home, a loving husband, children of her own, and plenty of spaniel puppies to trip over. When Arthur Marco promises her the life she dreams of she happily accepts his proposal.
When she joins him at his ancestral home she finds her passionate and loving husband has become irrational and tyrannical. She becomes a prisoner in his presence while he rips the house apart searching for something.
Joy begins her own quiet search for answers. She dives into the Marco family past and the young brides who have all died there. Every truth she reveals brings her one step closer to the evil in the house, and the death that will follow.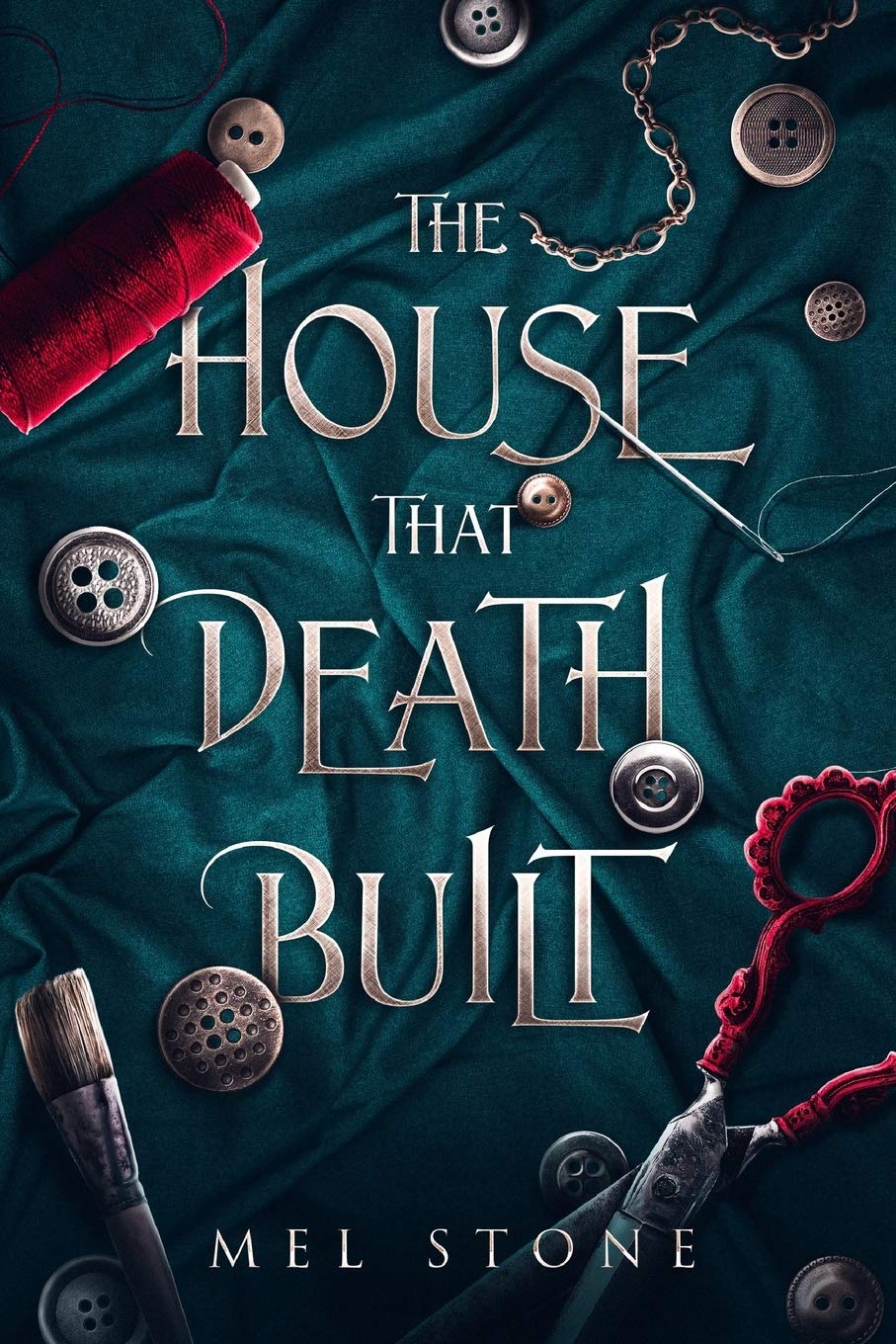 In the lands of Bethel, where the Prophet's word is law, Immanuelle Moore's very existence is blasphemy. Her mother's union with an outsider of a different race cast her once-proud family into disgrace, so Immanuelle does her best to worship the Father, follow Holy Protocol, and lead a life of submission, devotion, and absolute conformity, like all the other women in the settlement.
But a mishap lures her into the forbidden Darkwood surrounding Bethel, where the first prophet once chased and killed four powerful witches. Their spirits are still lurking there, and they bestow a gift on Immanuelle: the journal of her dead mother, who Immanuelle is shocked to learn once sought sanctuary in the wood.
Fascinated by the secrets in the diary, Immanuelle finds herself struggling to understand how her mother could have consorted with the witches. But when she begins to learn grim truths about the Church and its history, she realizes the true threat to Bethel is its own darkness. And she starts to understand that if Bethel is to change, it must begin with her.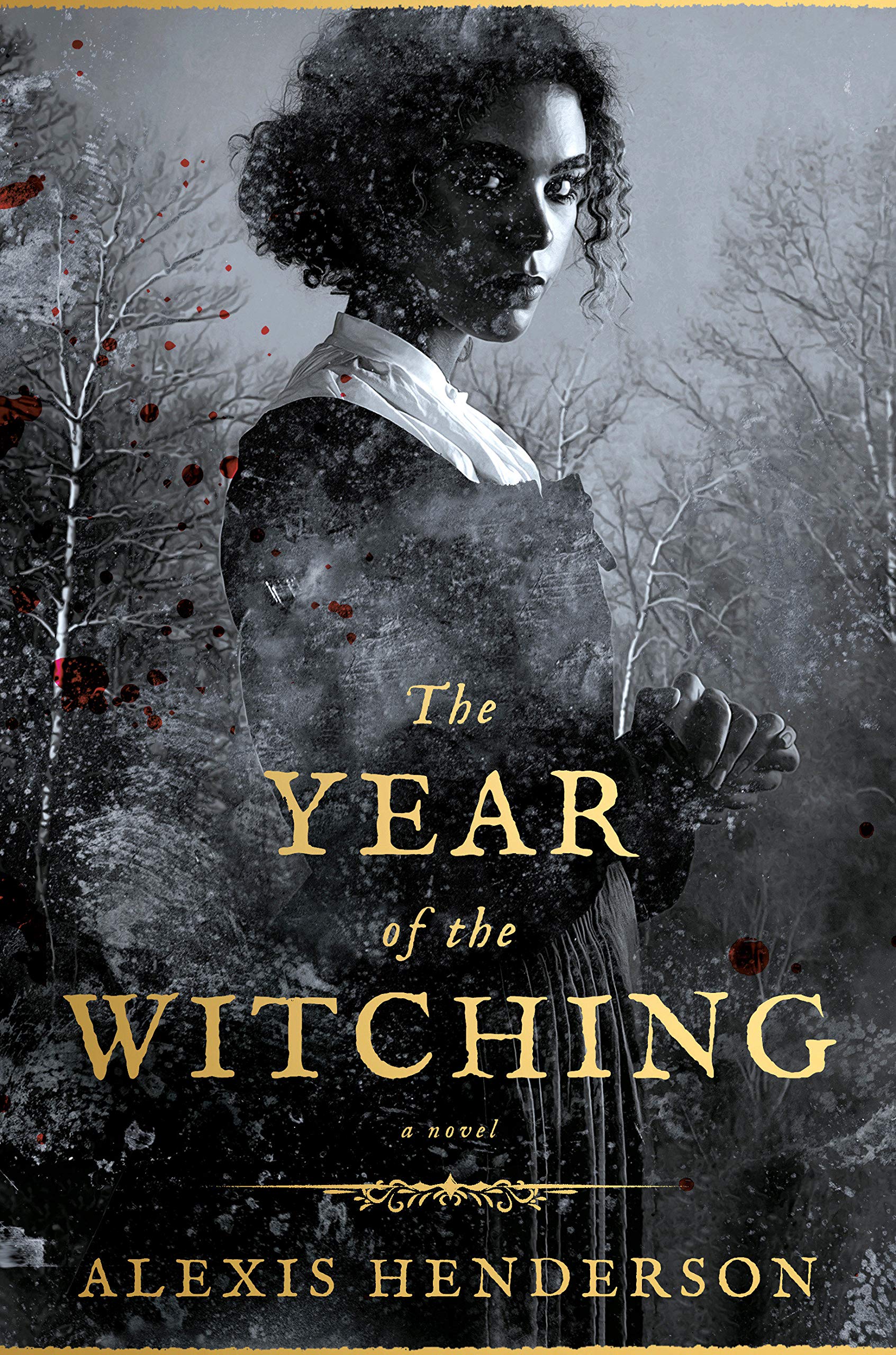 The novella is a form King has returned to over and over again in the course of his amazing career, and many have been made into iconic films, including "The Body" (Stand By Me) and "Rita Hayworth and Shawshank Redemption" (Shawshank Redemption). Like Four Past Midnight, Different Seasons, and most recently Full Dark, No Stars, If It Bleeds is a uniquely satisfying collection of longer short fiction by an incomparably gifted writer.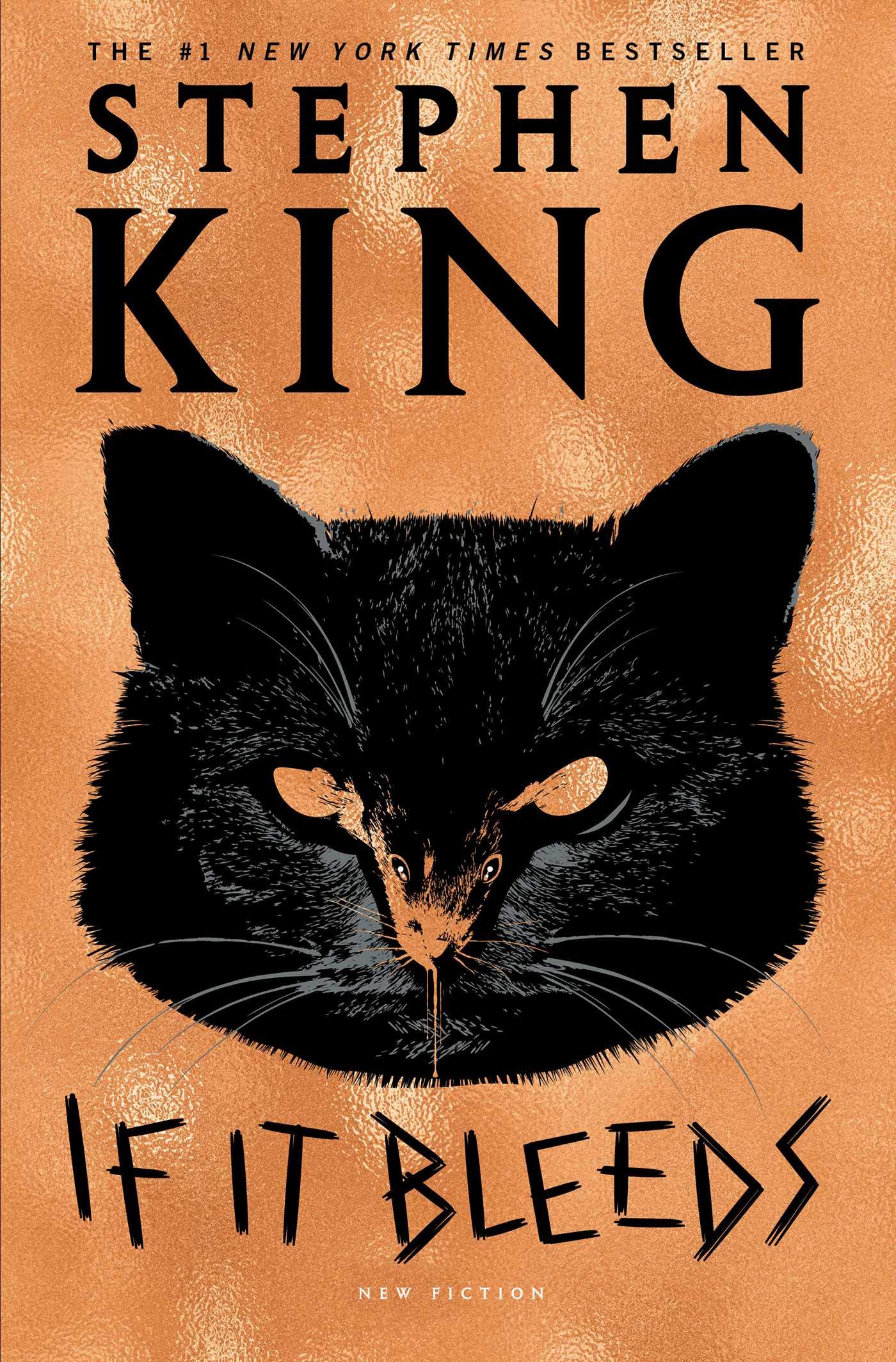 One last laugh for the summer as it winds down. One last prank just to scare a friend. Bringing a mannequin into a theater is just some harmless fun, right? Until it wakes up. Until it starts killing.
Luckily, Sawyer has a plan. He'll be a hero. He'll save everyone to the best of his ability. He'll do whatever he needs to so he can save the day. That's the thing about heroes―sometimes you have to become a monster first.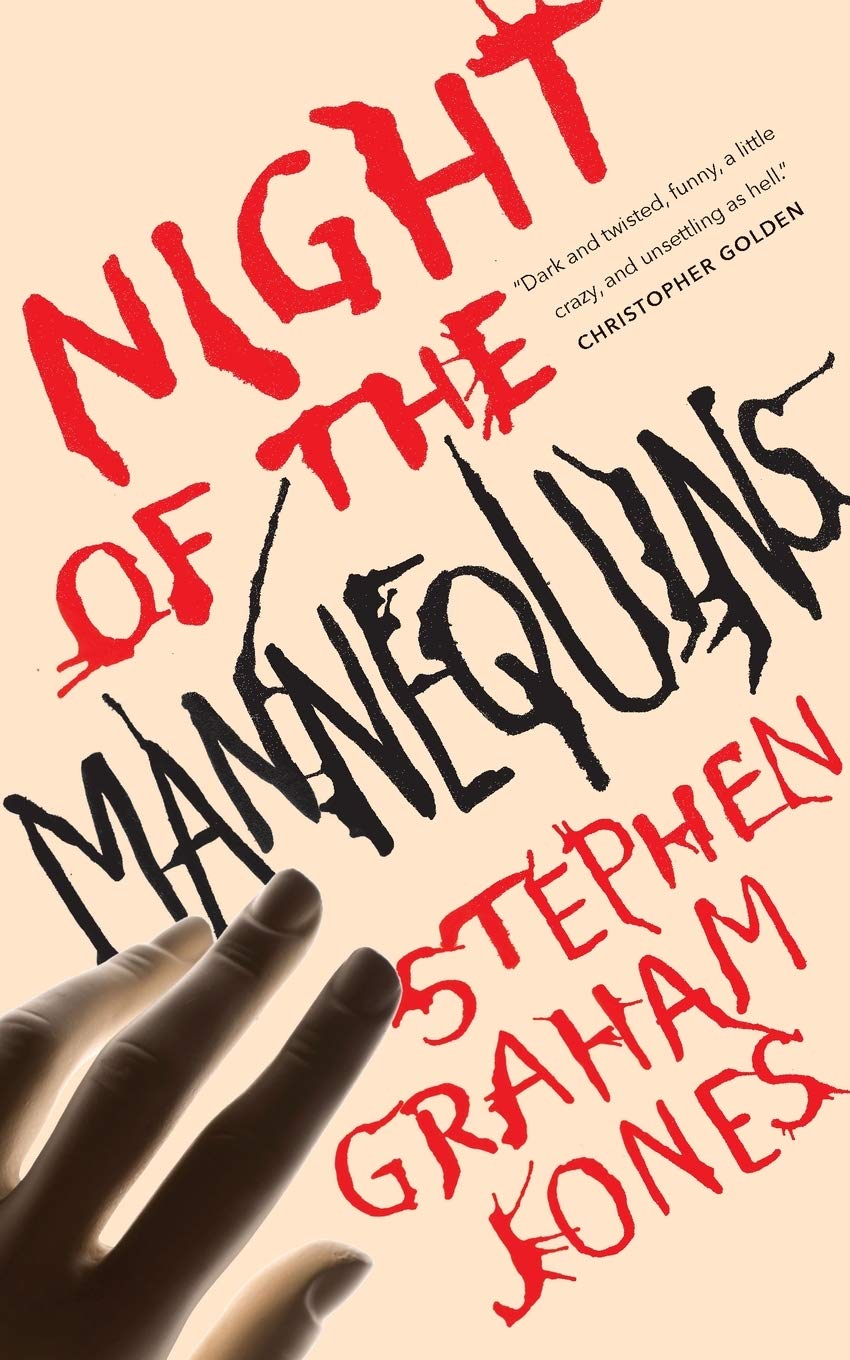 FOR THE KIDS:
The Very Thirsty Vampire: A Parody
In this hilarious parody of a children's classic, The Very Thirsty Vampire presents a charming little fellow with a very specific kind of thirst. As he drinks his way through a variety of bartenders, baristas, wine stewards, soda jerks, and other venders of fine beverages who try to quench his thirst, he pines for something of more substance, finally finding it in a blood bank, where an unsuspecting technician finds out she's just his type!
With vivid, playful art and amusing text, The Very Thirsty Vampire will appeal to picture-book lovers of all ages. Adults will catch its slightly demented humor. Older kids who grew up on classic board books will love the fun of the parody. And all who appreciate the undead will adore this dashing bloodthirsty gentleman with a wicked sense of humor.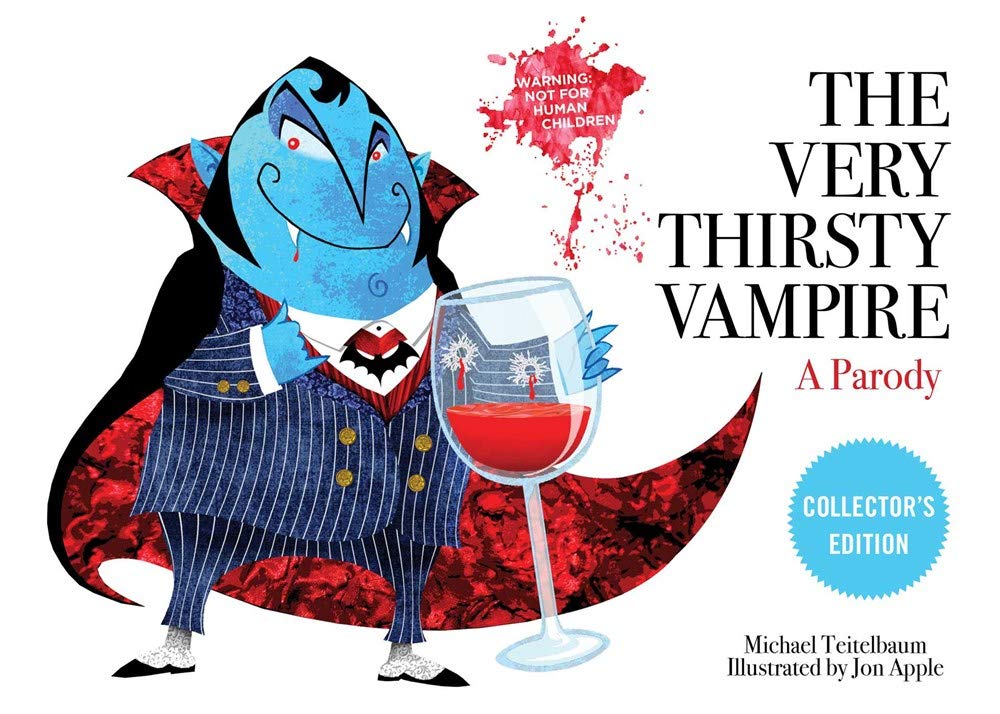 The Very Hungry Zombie: A Parody
A very hungry zombie eats his way through a variety of his favorite foods, including clowns, astronauts, rock stars, fingers, and brains.
With vivid, playful art and amusing text, The Very Hungry Zombie will appeal to picture-book lovers of all ages. Adults will catch its slightly demented humor. Older kids who grew up on classic board books will love the fun of the parody. And because the art leans toward humor rather than truly graphic grossness, a new generation of little ones may just grow up loving a creepy zombie whose gluttony earns him a bellyache.
Beware! This equal opportunity ghoulish gourmand would just love to have you for dinner!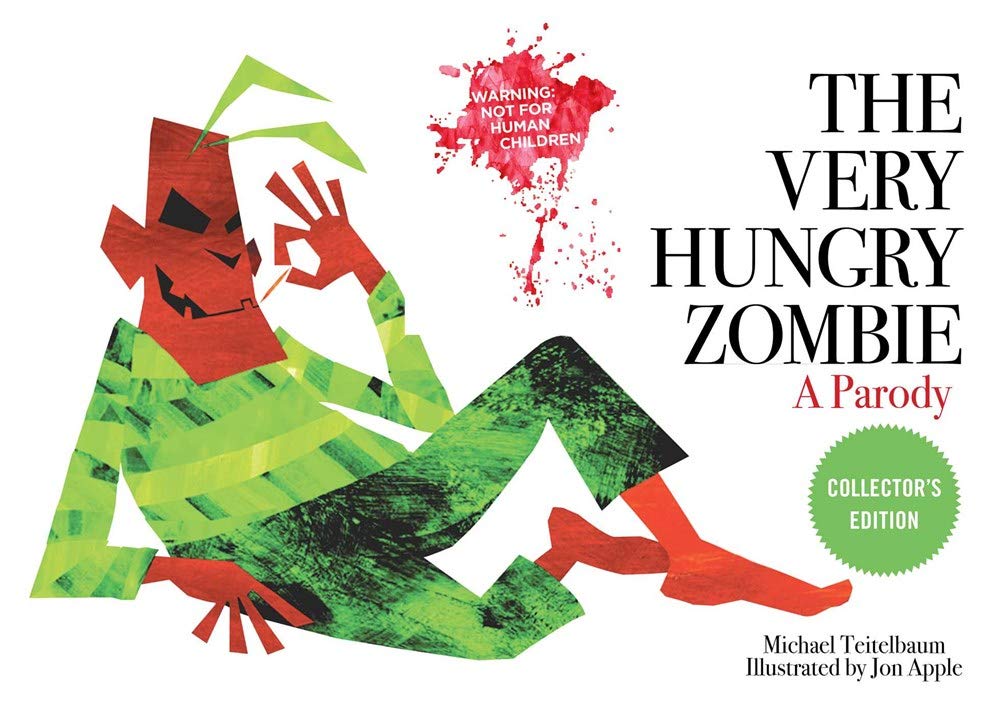 A goon hunt is no easy task. A twisted tangled pumpkin patch, murky bubbling swamp, and foggy crumbling graveyard are just a few of the obstacles these kids will have to go through, skulking monsters included. And when the Goon finally makes an appearance--under the covers they go! Except one brave child who finds monsters more fun than scary.
The beloved classic We're Going on a Bear Hunt gets a ghoulish twist in this goon-infused parody that perfectly plays with the rhythm and sound effects of the original. Mike Rex's creepy settings and hilarious text will have kids demanding to giggle and shiver through the story again and again.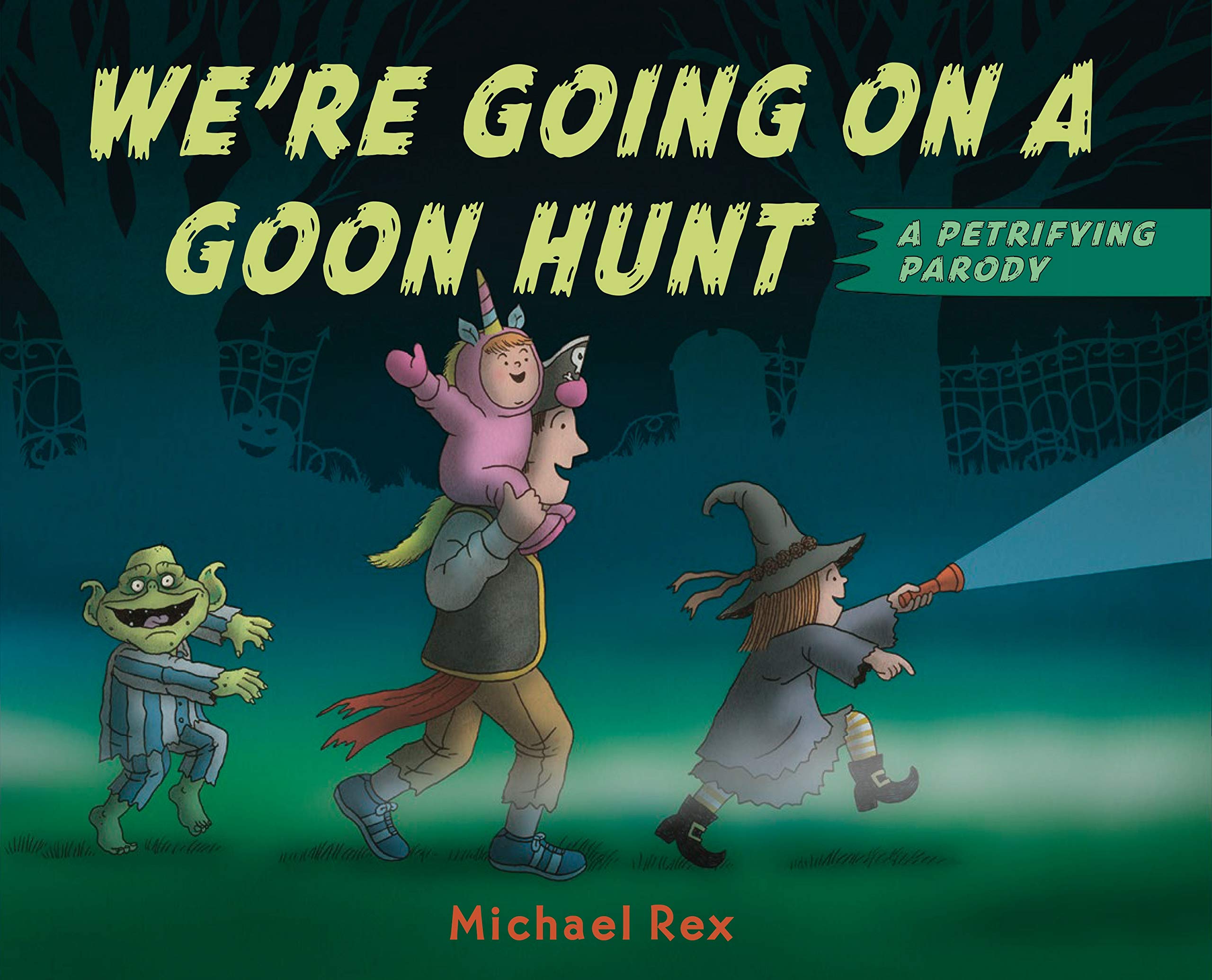 Halloween is CANCELLED?!?! Something scary has creeped into town and stopped Boone's favorite holiday from happening. The stores are closed. His friends are all stuck inside. This year, it's all tricks and no treats. With hard work and a big imagination, Boone sets out to make this the best Halloween ever. But does he have a ghost of a chance?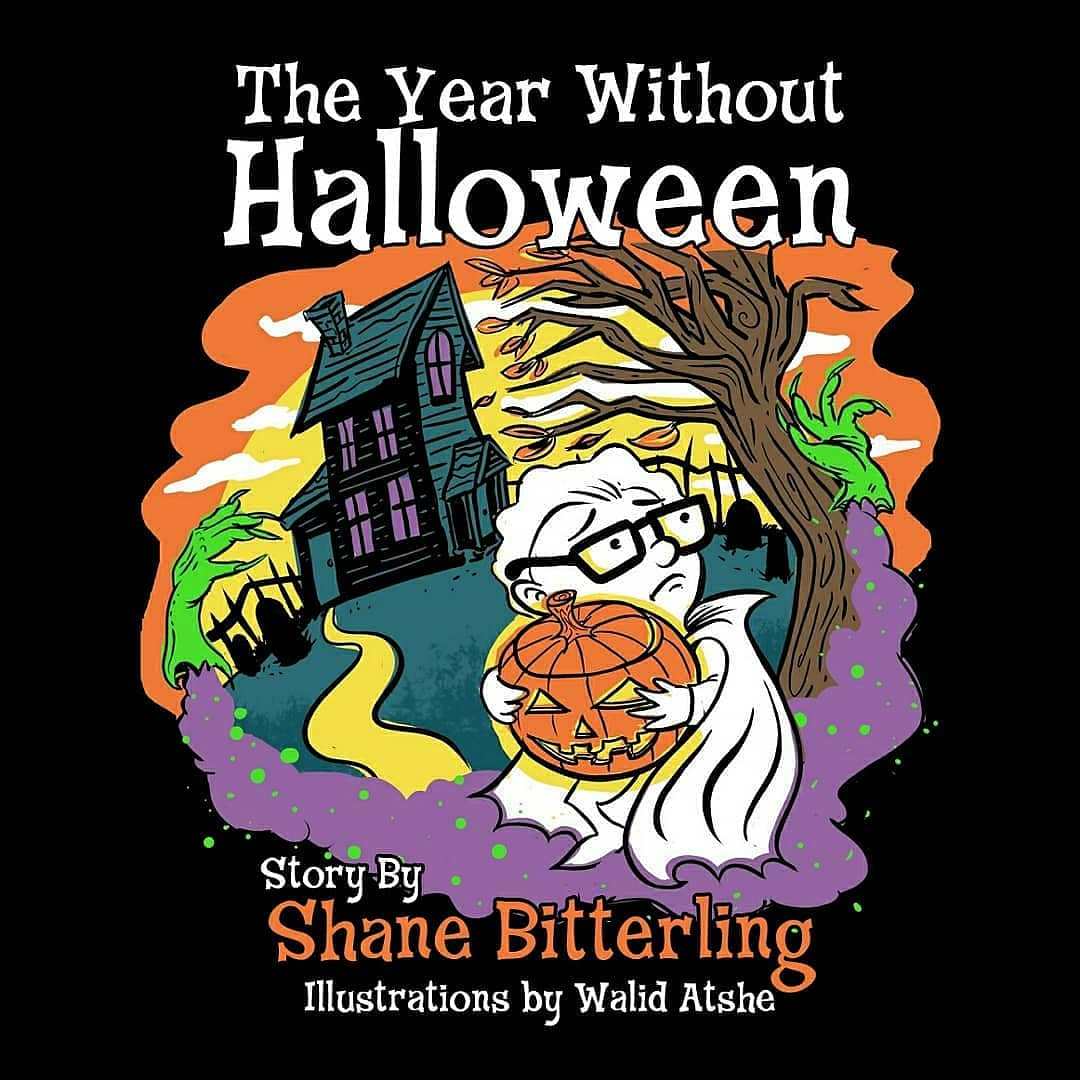 Young Dracula loves his fangs. They are pointy. They are sharp! They are a cherished family trait. So one day, when a fang wiggles…and jiggles…and falls loose, Dracula doesn't know what to do. He tries pushing it back in. Then taping it. Then sticking it. Because a vampire can't have only one fang!…Right?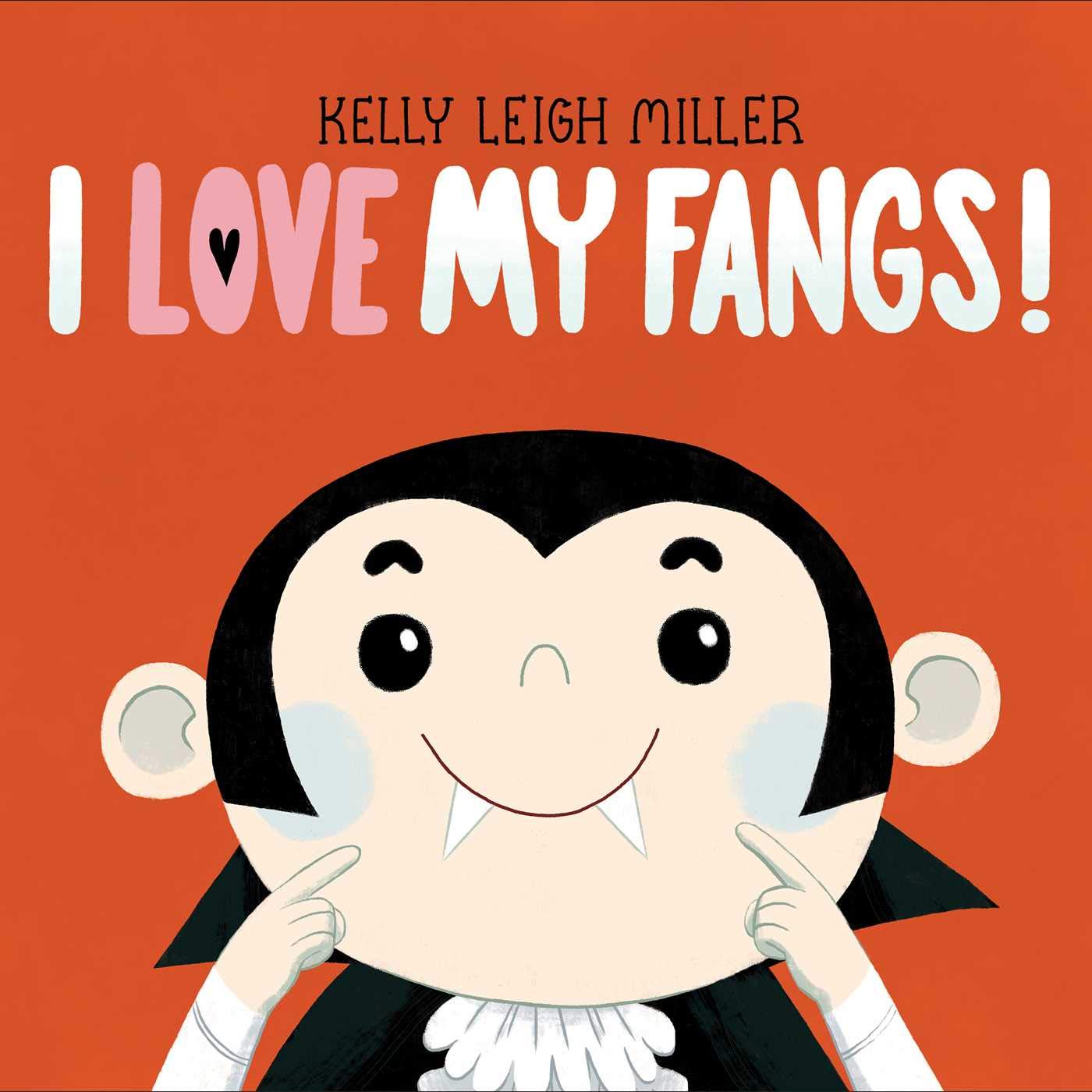 Gustavo is good at doing all sorts of ghostly things: walking through walls, making objects fly, and glowing in the dark. And he loves almost nothing more than playing beautiful music on his violin. But Gustavo is shy, and some things are harder for him to do, like getting in a line to buy eye scream or making friends with other monsters. Whenever he tries getting close to them, he realizes they just can't see him. Now that the Day of the Dead is fast approaching, what can he do to make them notice him and to share with them something he loves? With fancifully detailed artwork and visual humor, debut picture-book creator Flavia Z. Drago's vivid illustrations tell a sweet and gently offbeat story of loneliness, bravery, and friendship that is sure to be a treat for little ghouls and goblins everywhere.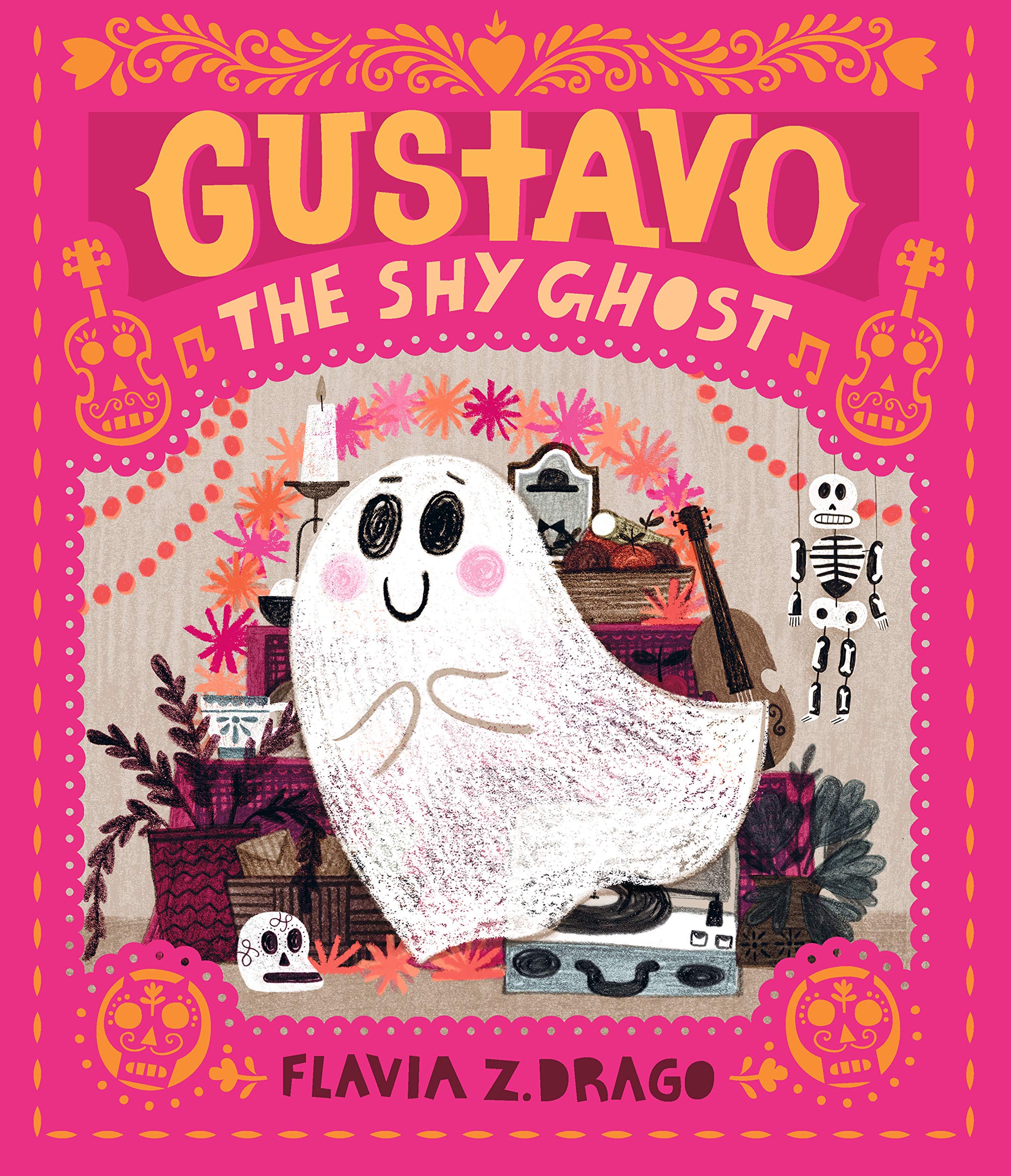 Ollie and her cat Pumpkin are out frolicking on a beautiful fall day when they come upon a tiny kitten shivering in a pile of fallen leaves. Ollie warms the kitten up and the three become fast friends, but when Ollie sees "Lost Kitten" posters hanging on the trees in the forest, she knows she has to help her new friend get home. As Halloween draws nearer, magic is afoot, and Ollie's good deed is rewarded in an unexpected way.
The Little Ghost Who Lost Her Boo!
Poor Little Ghost has lost her scary BOO, so she sets out on a nighttime hunt to find it. She searches high and low, but it's nowhere to be found! Will she ever find her lost BOO?
With bold and gorgeous art accompanied by bouncy, rhyming text, The Little Ghost Who Lost Her Boo is a charming, not-so-spooky read aloud perfect for Halloween or any time of year!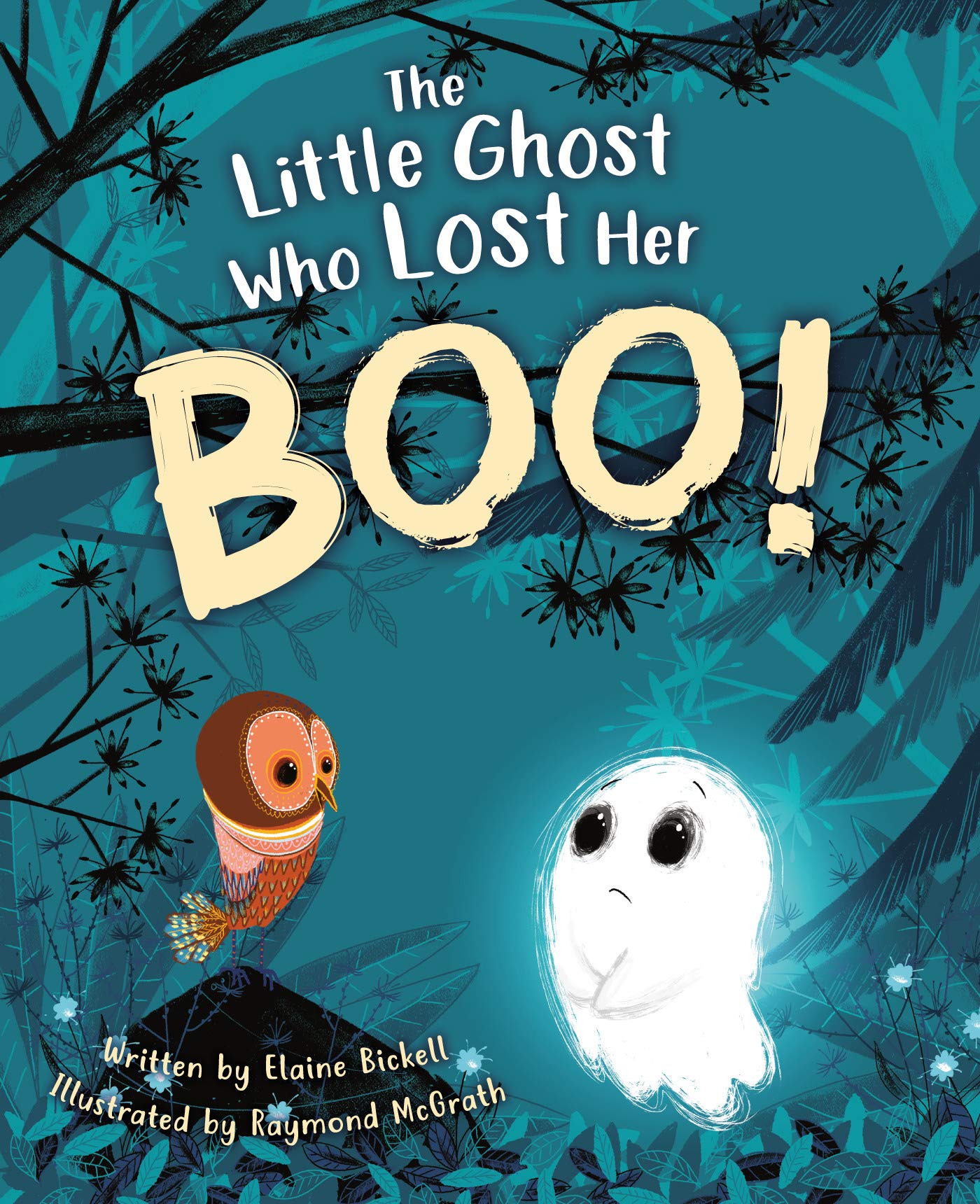 Monsters! The Coloring Book for Kids
Unleash your child's creativity and imagination with this coloring book containing images of monsters. Designed to inspire rather than threaten, this coloring book allows the children can color the pages however they want to. Containing dozens of illustrations, this book will ensure that your child is busy. This book is the perfect activity book for kids of all ages and all year round.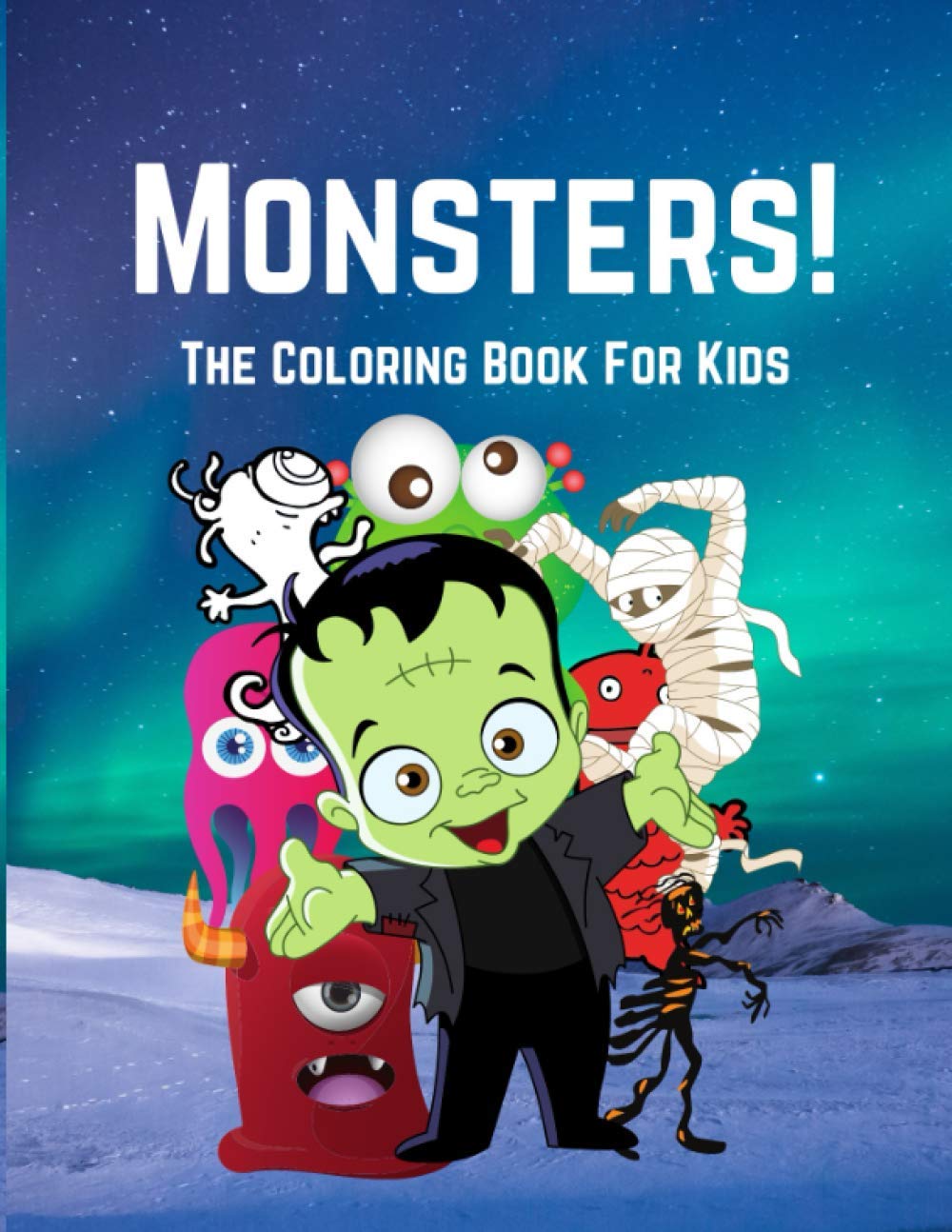 If you are looking for an interactive I Spy book for kids ages 2-5 then this fun activity book is perfect for you. This one has the Halloween Day theme and is full of Spooky Nights Illustrations! Can you spot everything?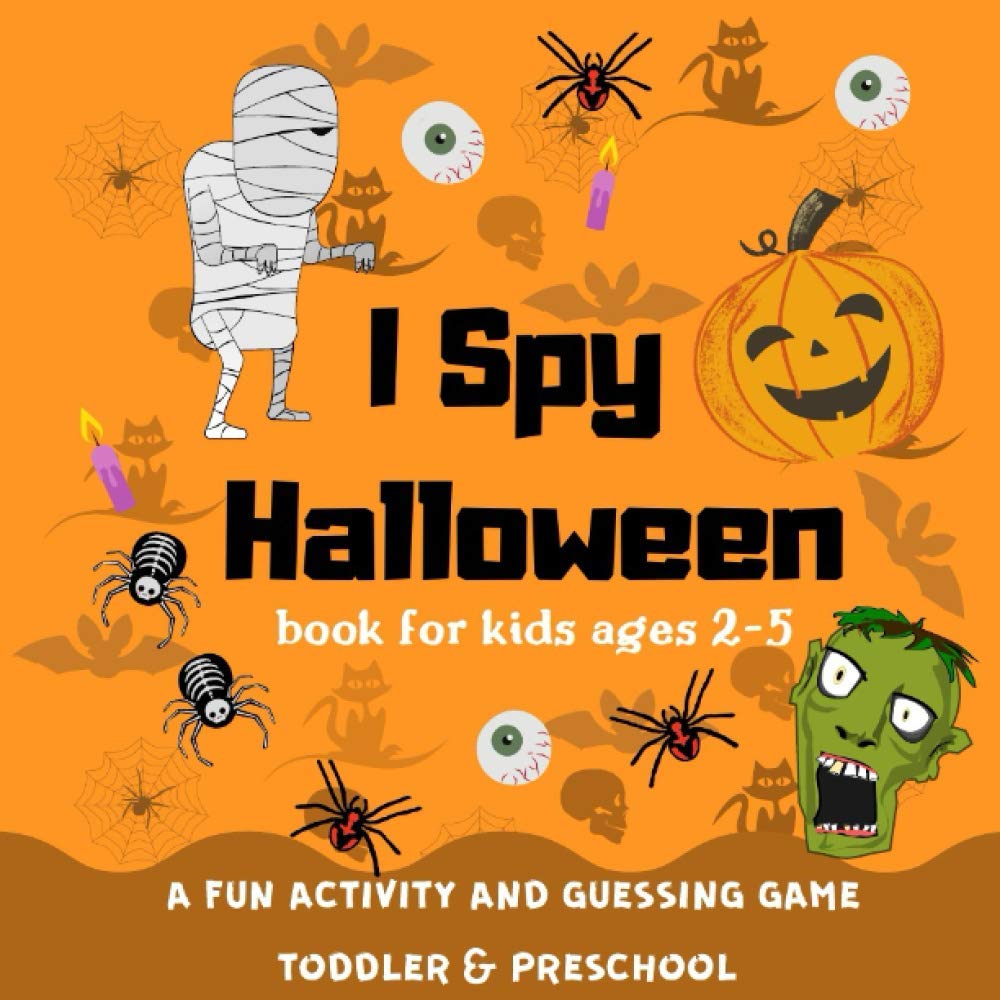 ---------
Be sure to check back here for more horror gift guide installments in the days ahead, and happy holidays to our readers from all of us at Daily Dead!