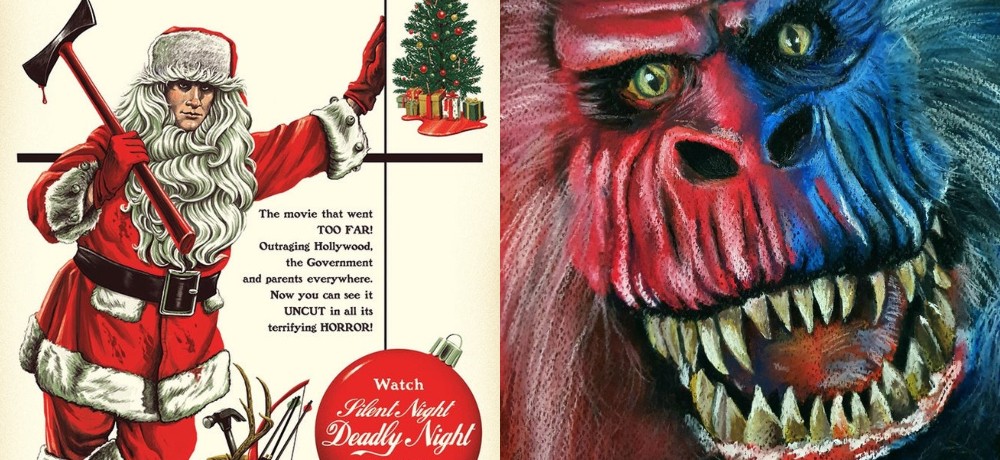 Welcome back, dear readers! For today's Holiday Gift Guide installment, I'm shining the spotlight on some amazing horror-inspired artwork that you can currently find online. Artwork makes for a great gift any time of the year, but especially during the holidays, so check out some of the killer art selections that were created by so many amazing artists below, and consider supporting the arts in your own horror-fied way!
Cheers!
"Possessor" by Akiko Stehrenberger
"A Quiet Place" by Tomer Hanuka
You can currently save 20% off everything on Hero Complex Gallery's site, just use the code KEVIN! at checkout to receive your discount.
"Phone Home" by Barret Chapman
"The Real Ghostbusters" by Mainger
"Greetings, Starfighter" by Casey Callender
"YOU'RE GOIN' DOWN" by Sam Mayle
"This Shark, Swallow You Whole" by Casey Callender
"Christine" Variant by Mainger
"With My Magic" General Kael Variant by Casey Callender
"Beware the Moon" by Vance Kelly
"A Nightmare on Elm Street" Regular
"Halloween/Halloween 4" Double Bill
You can currently save 30% off your order at Gallery 1988 when you use promo code END2020 at checkout.
"Listen to them. Children of the night." by Dan Mumford
"From Dusk Till Dawn" by Erin Hunting
"Be Afraid. Be Very Afraid." by Ryan Brinkerhoff
"Now It's Dark" by Dave Quiggle
"Little Shop of Horrors – Gonna Get a Candy Bar" by Jim Ferguson
The Last Drive-In: Week 1 Art Cover
Monstervision with Joe Bob Briggs: Cover Art Print #1
I Love NY: Gremlins 2  Screenprint
---------
Be sure to check back here for more horror gift guide installments, and happy holidays to our readers from all of us at Daily Dead!