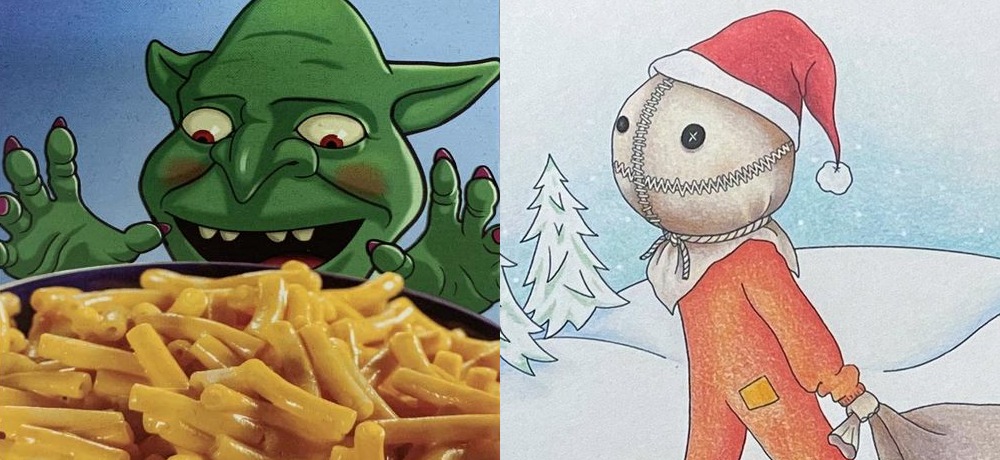 Happy Friday, dear readers! We made it through another week and have hit the final installment of Daily Dead's 2020 Holiday Gift Guide as well. For today, we have an assortment of gift ideas on tap that haven't quite fit into all the other categories we've featured over the last few weeks. So, if you have any last-minute shopping to do for the horror fan in your life (or maybe you're looking to treat yourself), be sure to check out this assortment of ghoulish gift ideas below.
Happy Shopping and Happy Holidays, everyone!
If you're looking for horror-themed cards to send to your genre-loving friends, or you want to wrap up your gifts this year with a bit of fright-filled flair, you'll definitely want to check out the Ghost Girl Greetings website, as they have a great assortment of products that will make your holidays a bit more horror-fied this year. To see everything that GGG has to offer, check out their website HERE.
Looking to spoil that horror fan in your life all year long? Then perhaps a gift subscription to Loot Fright is just what Santa ordered this year. When you sign up, recipients will receive a box of goodies every other month filled with 4–6 horror collectibles, apparel, and lifestyle goods as well. Loot Fright is recommended for those who are 18 and over, and if you sign up now using the code GEEKMAS25, you'll receive 25% off the order. For all the gory details, visit Loot Fright's site at: https://lootcrate.com/products/loot-fright.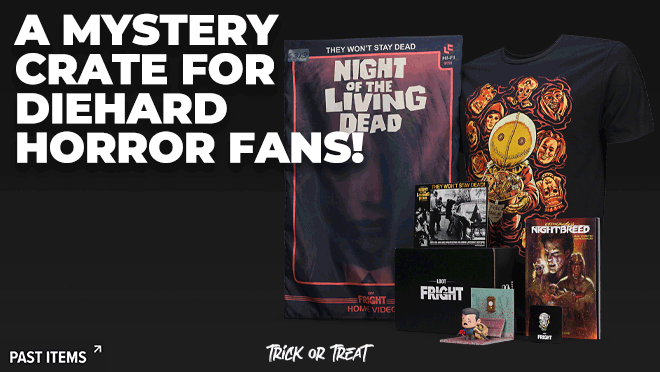 Want to spoil a horror fan this year? Why not give them a gift that will keep them entertained for the next 12 months and get them a Shudder subscription? Plans start at a meager $4.75 a month, and they're always adding a ton of killer content to their platform, both new and old.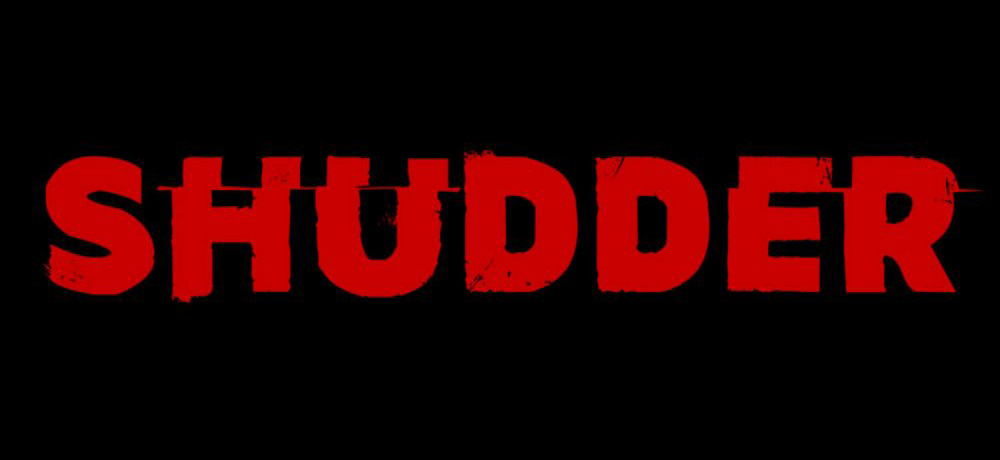 MAGAZINE SUBSCRIPTIONS:
Since we're talking annual horror-tastic gift ideas, why not pick up a subscription or two for the genre fan on your shopping list?
To find out more on how to subscribe to FANGORIA, check out their site HERE. You can either pay for the subscription in full, or do their monthly payment plan, too.
Rue Morgue Magazine has been delivering some of the best genre content for nearly 25 years now, and a subscription to their magazine would make for a killer gift this holiday season. Check out all the details on how to score a subscription at: https://www.rue-morgue.com/subscriptions/.
Based in the UK, Scream Magazine has quickly become a huge presence in the world of horror-themed periodicals. They release five issues a year, and all that glorious content will definitely keep horror fans busy for an entire year. Check out the rundown on Scream Magazine's subscription details HERE.
CHEDDAR GOBLIN MACARONI & CHEESE:
This year, Legion M made all of our dreams come true when they released their Cheddar Goblin-themed Mac & Cheese that was featured in Mandy a few years ago, and now, fans can gobble down their own Cheddar Goblin cheesy goodness for themselves. To place your order, check out the Legion M site at: https://shop.legionm.com/collections/mandy-merch/products/mandy-cheddar-goblin-macaroni-cheese.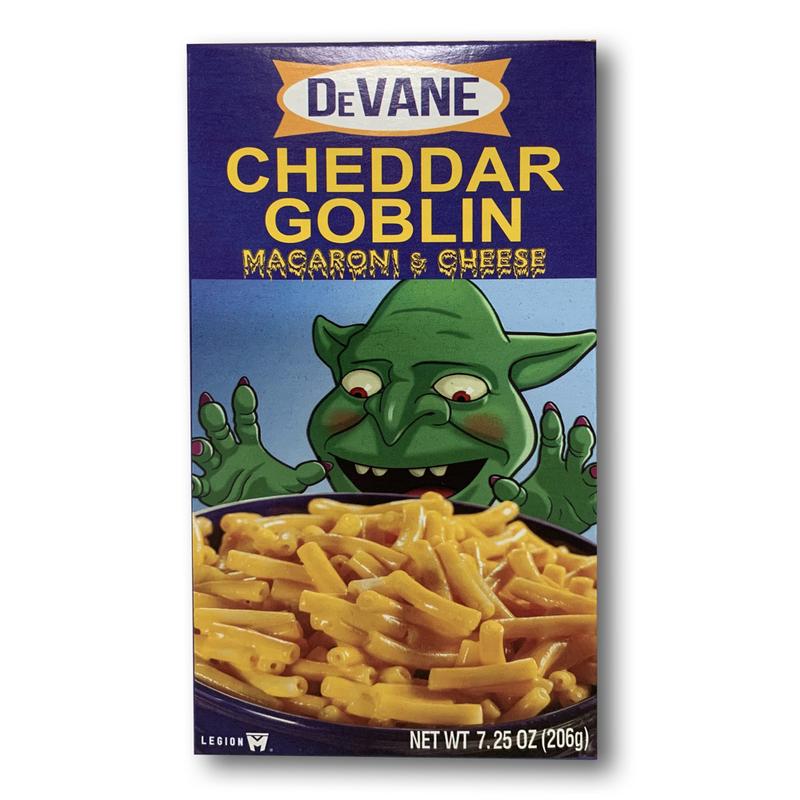 A24 has been running their own shop for a while now, and they have quite the collection of movie-related items that should interest any film fan out there. Here's a look at some of their genre-related goods:
Midsommar's Director's Cut: Collector's Edition
LEGO & PLAYMOBIL:
Look, LEGO and Playmobil might be meant for kids, but if I'm being honest, they're toys that us kids at heart will always enjoy, too. Here's a look at a few kits that horror fans should enjoy this holiday season.
LEGO Brickheadz Halloween Ghost
LEGO Trick or Treat Halloween Set
LEGO Hidden Side Newbury Haunted High School
LEGO Hidden Side Wrecked Shrimp Boat
LEGO Hidden Side Shrimp Shack Attack
LEGO Hidden Side Phantom Fire Truck
Playmobil Scooby-Doo! Adventure in the Cemetery Playset
Playmobil Scooby-Doo! Dinner with Shaggy Playset
Playmobil Scooby-Doo! Adventure in Egypt Playset
Playmobil Ghostbusters Firehouse
Playmobil Spengler with Cage Car
---------
Be sure to go here to unwrap more horror gift guide installments, and happy holidays to our readers from all of us at Daily Dead!