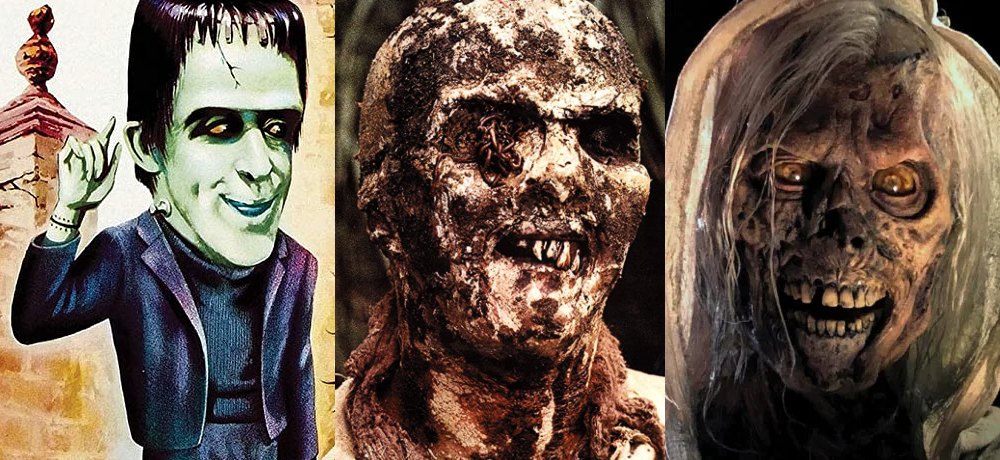 Happy Cyber Monday, dear readers, and welcome to the next installment of Daily Dead's 2020 Holiday Gift Guide. Today, I'll be recapping a handful of online sales that are still underway today (and a few new ones), and going through the year's best home media releases as well. Amazon has also been sporadically offering up tons of deals on movies already this shopping season, so be sure to keep your eye on their deals every day to save yourself some cash whenever possible.
Happy shopping, everyone!
CYBER MONDAY:
Last week, we gave you the skinny on a ton of horror-related sites that were having Black Friday deals, and here's a quick look at the sites that are still offering up discounts through today:
Mondo: Mondo's Holiday Sale runs through tonight at midnight CST.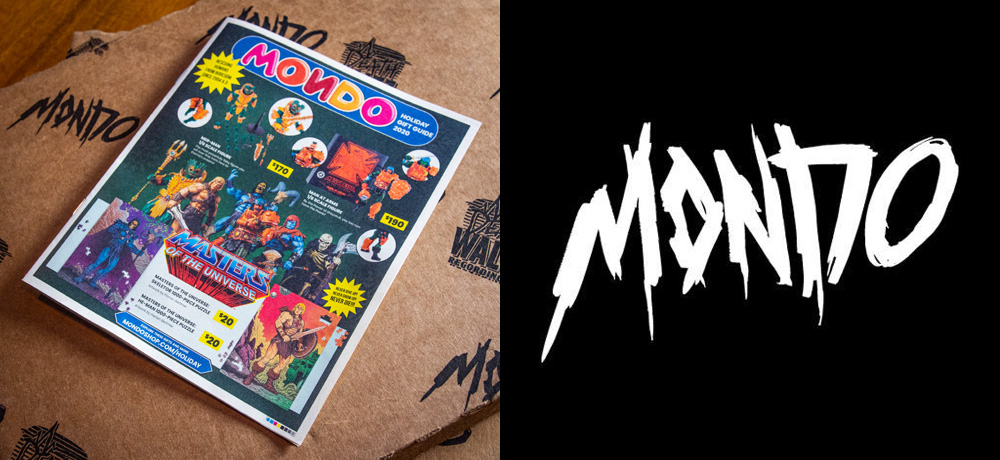 Fright Rags: The Fright Rags Black Friday Sale ends tonight at 11:59 pm EST.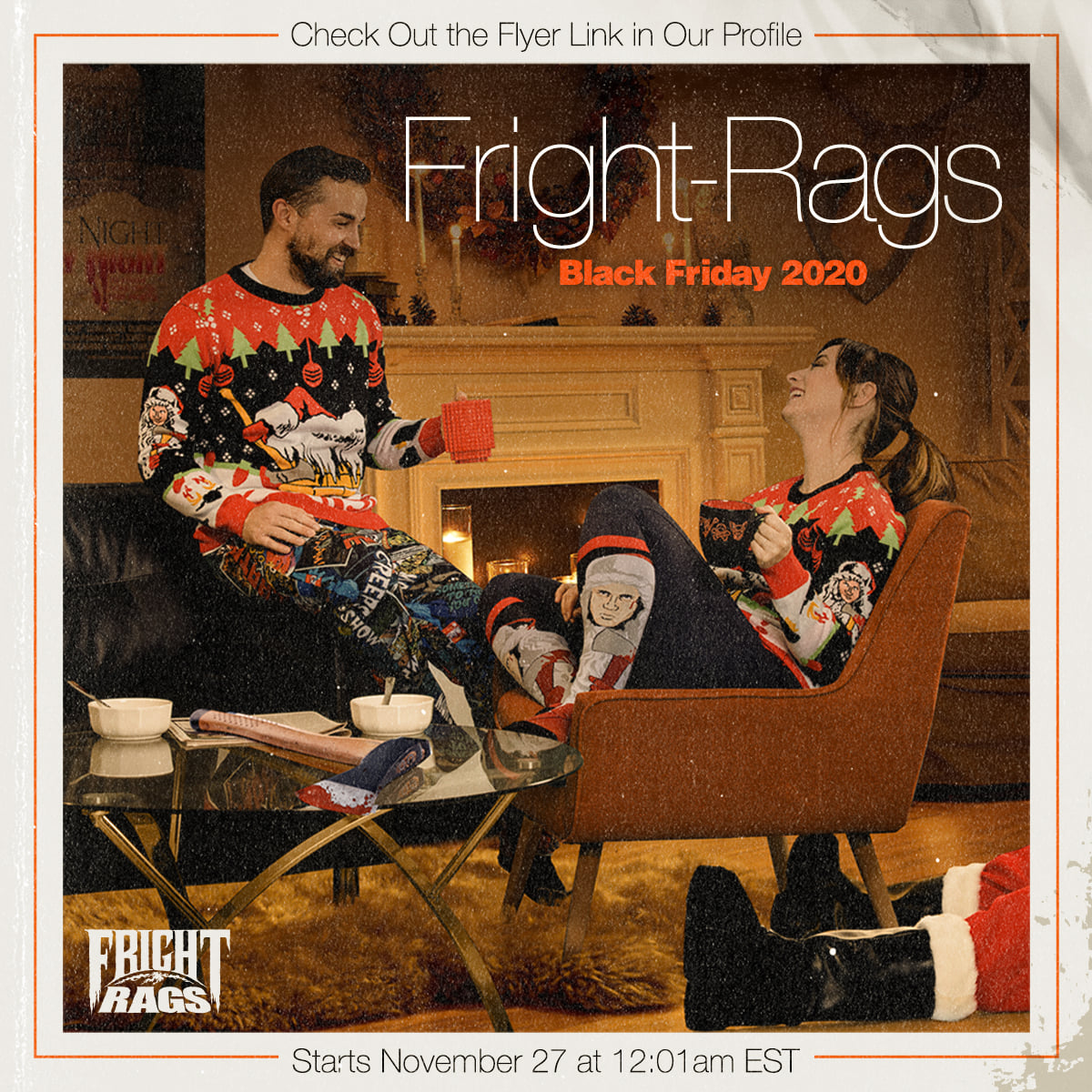 Cavitycolors: The Cavitycolors Black Friday Sale will wrap up at 12:01 am EST on December 1st.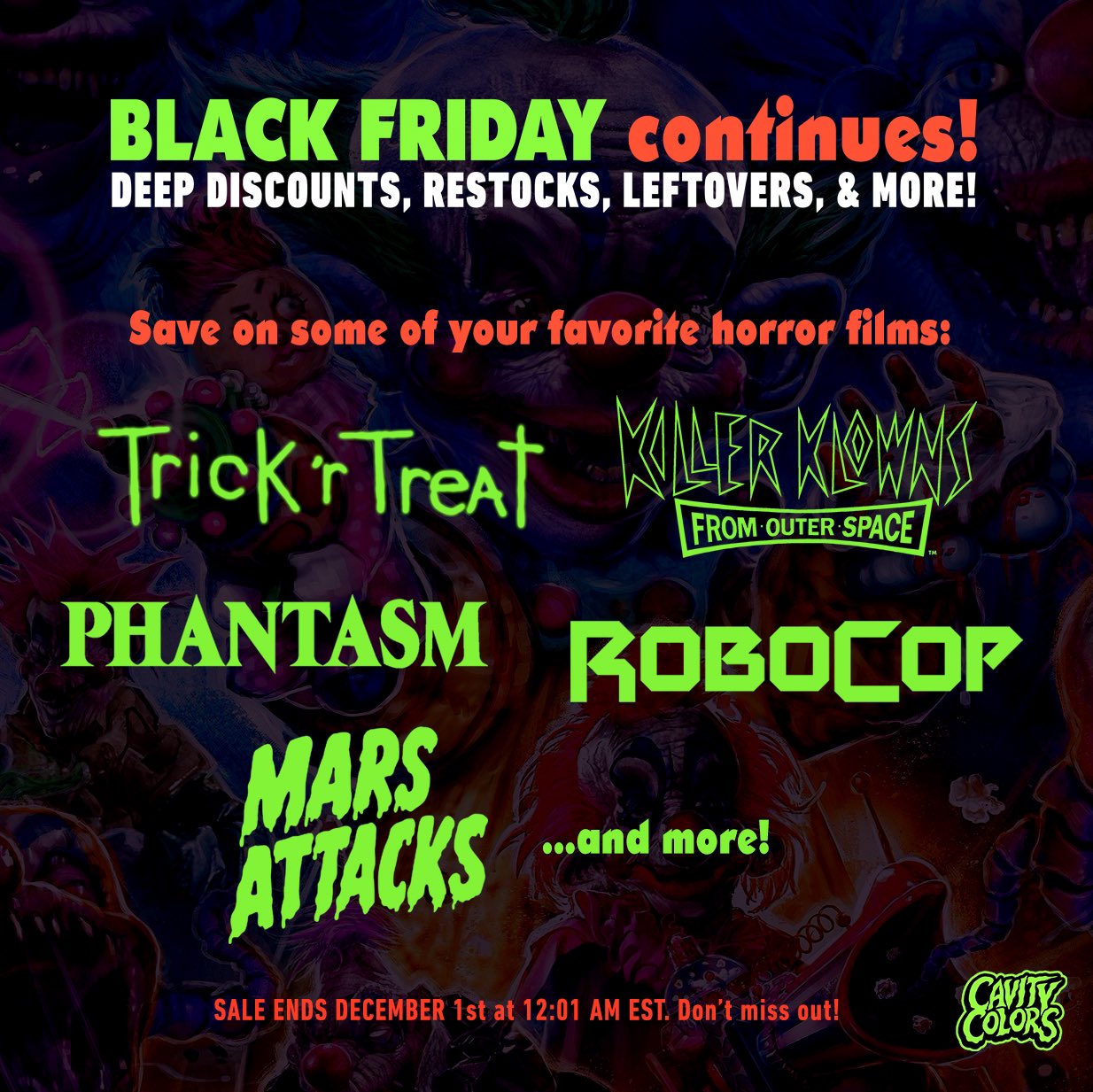 Pixel Elixir: Pixel Elixir's Holiday Sale ends tonight, November 30th at midnight CST.

Horror Decor: Horror Decor's Black Friday sale wraps up at the end of the day.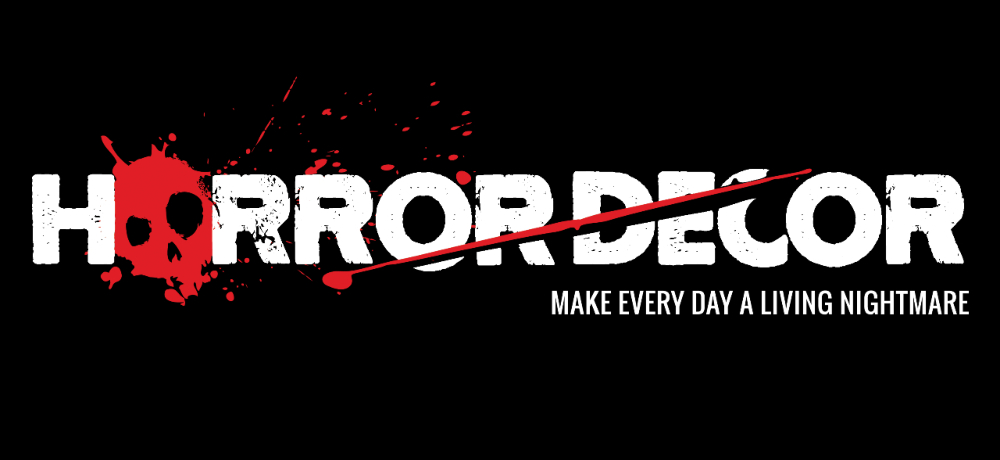 Final Girl Designs: Final Girl Designs is offering discounts and free shipping through the rest of this week.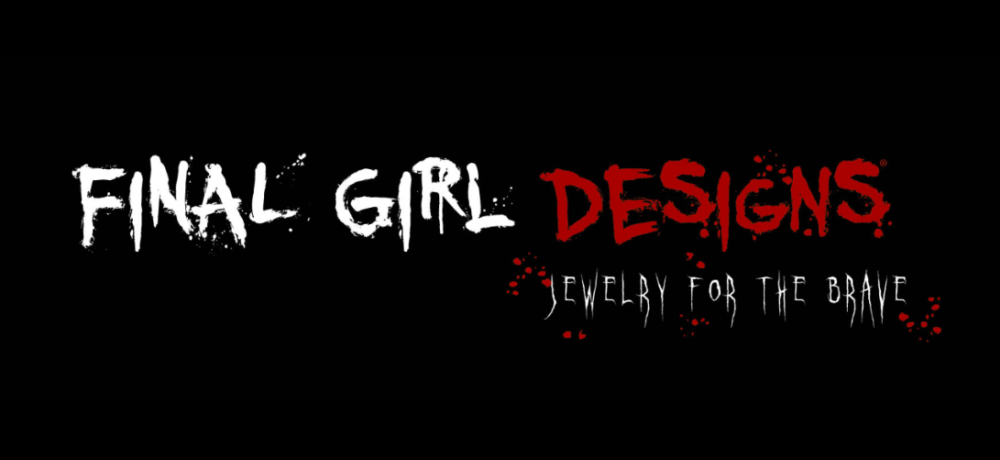 Chantal Handley: Artist Chantal Handley has extended her Black Friday sale through tonight at midnight CST.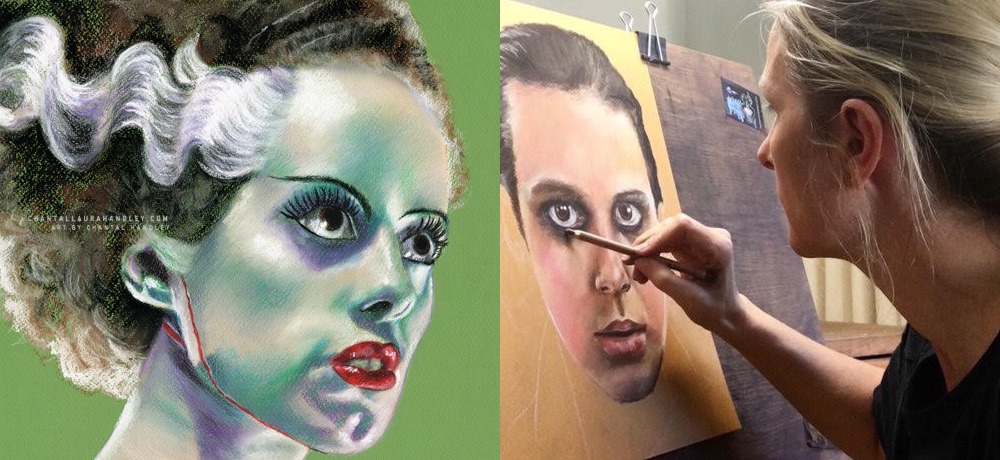 Middle of Beyond: Middle of Beyond is offering a 25% off discount on sweaters and cardigans today only. Just use the code CYBER25 at checkout.
Creepy Co.: The Creepy Co. Chopping List Sale runs through the end of today.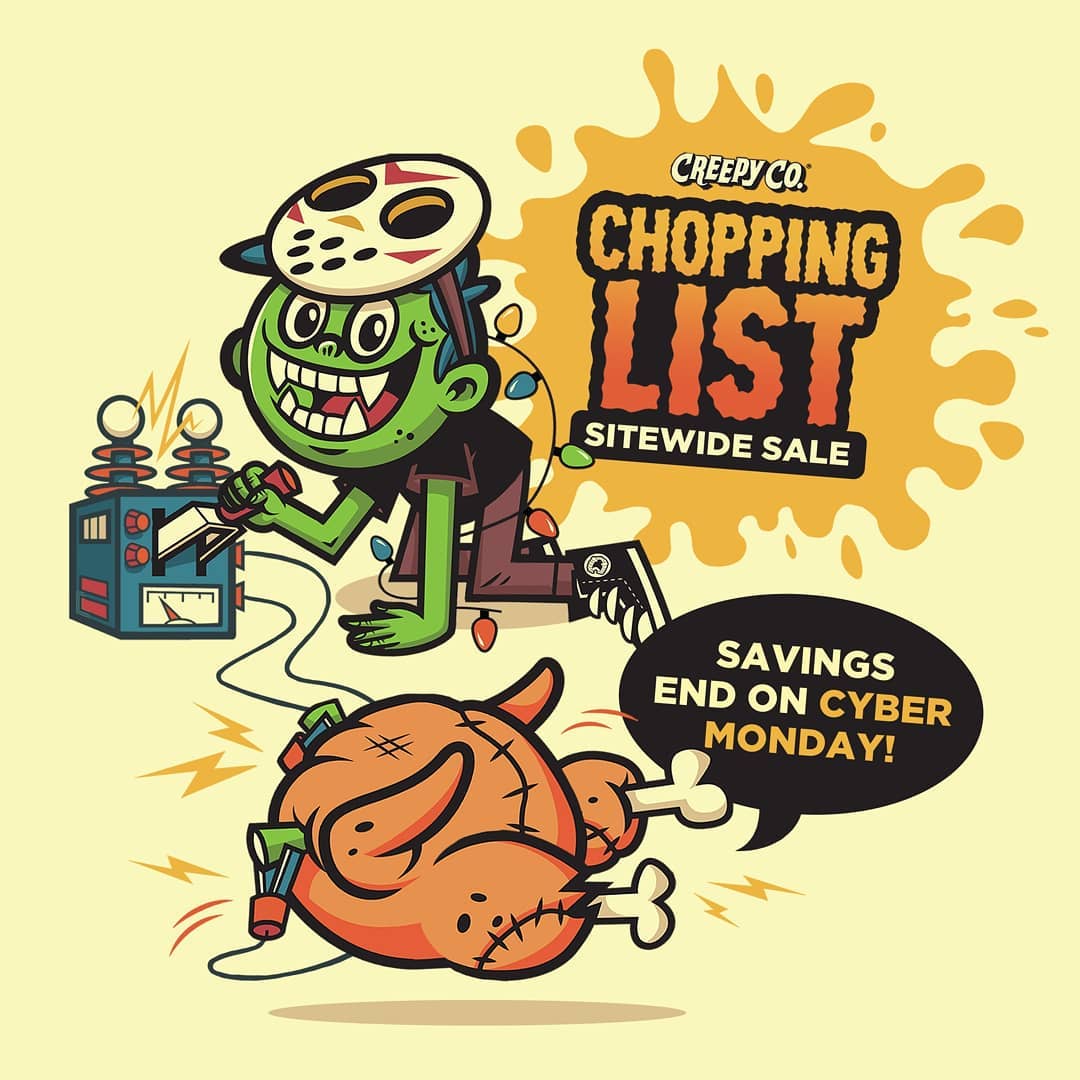 Vinegar Syndrome: The Vinegar Syndrome Black Friday Sale ends tonight at 11:59pm EST.

Tee Fury: For Cyber Monday, Tee Fury is offering up a 30% off discount on all products. Just use the code CYBERMONDAY when checking out on their site.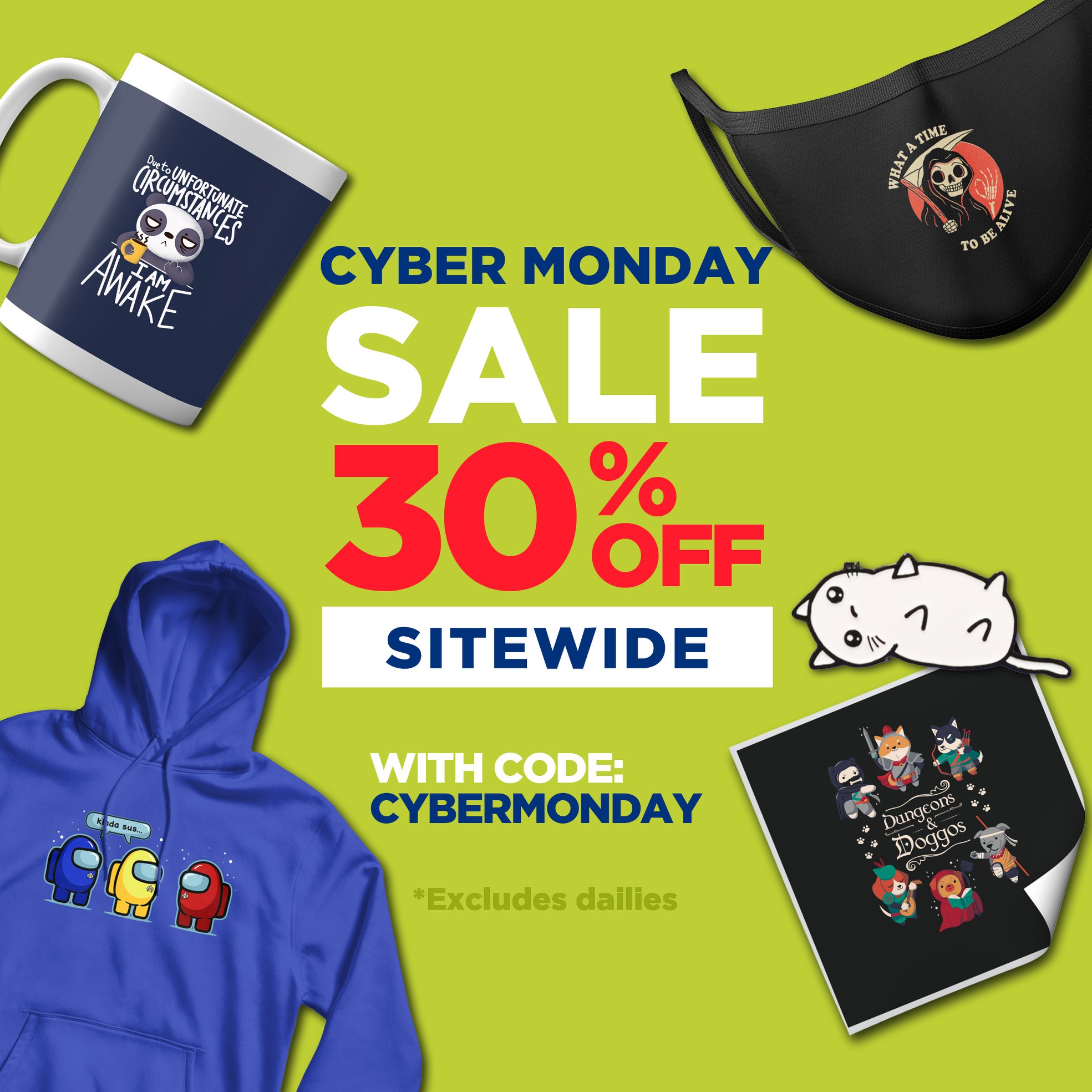 Hot Topic: For their Cyber Monday sale, Hot Topic is offering up to 50% off on items from their entire site.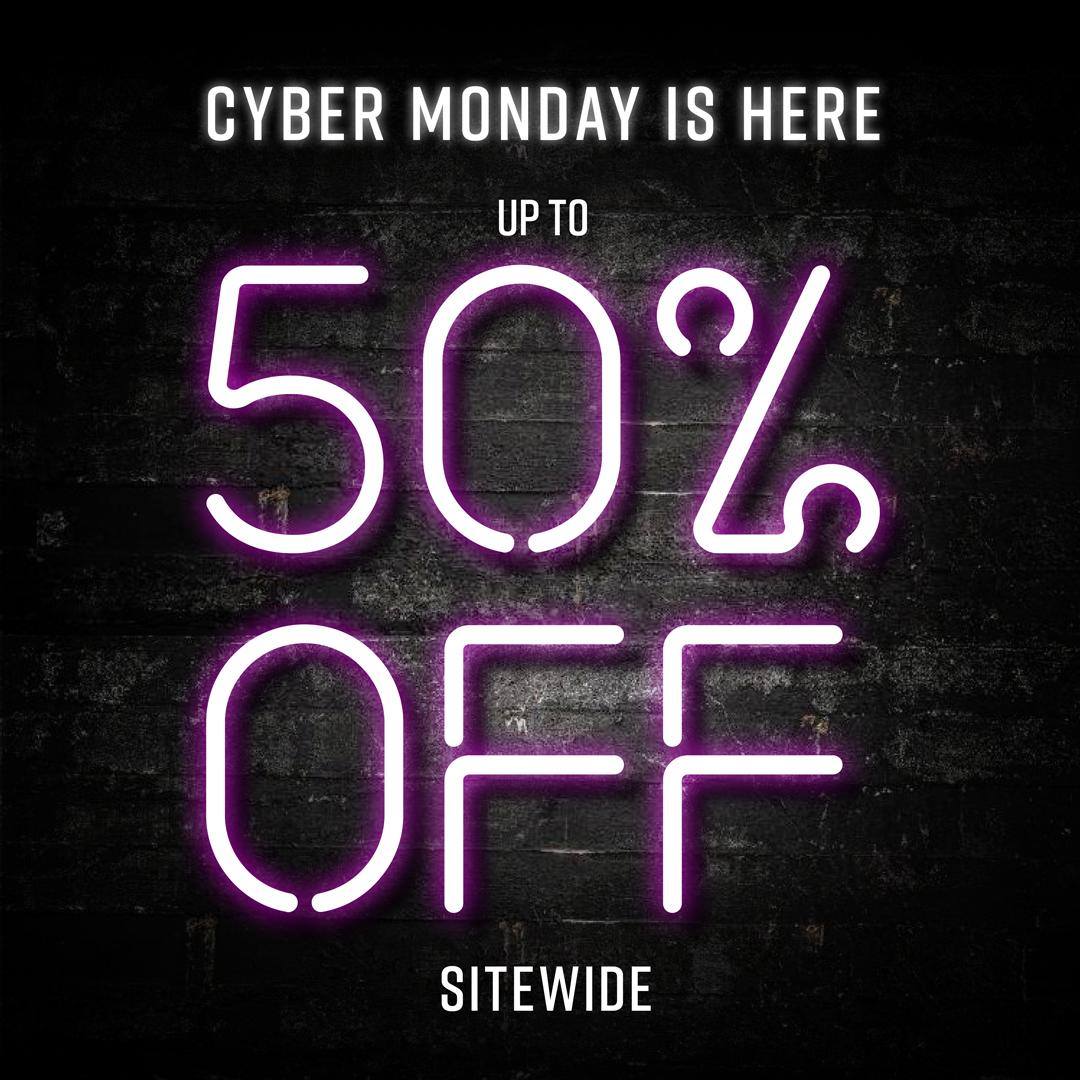 RECENT TITLES:
Parasite (Universal Pictures Home Entertainment, Blu/Digital Combo & DVD)
Meet the Park family, the picture of aspirational wealth. And the Kim family, rich in street smarts but not much else. Be it chance or fate, these two houses are brought together and the Kims sense a golden opportunity. Masterminded by college-aged Ki-woo, the Kim children expediently install themselves as tutor and art therapist to the Parks. Soon, a symbiotic relationship forms between the two families. The Kims provide "indispensable" luxury services while the Parks obliviously bankroll their entire household. When a parasitic interloper threatens the Kims' newfound comfort, a savage, underhanded battle for dominance breaks out, threatening to destroy the fragile ecosystem between the Kims and the Parks. By turns darkly hilarious and heart-wrenching, Parasite showcases a modern master at the top of his game.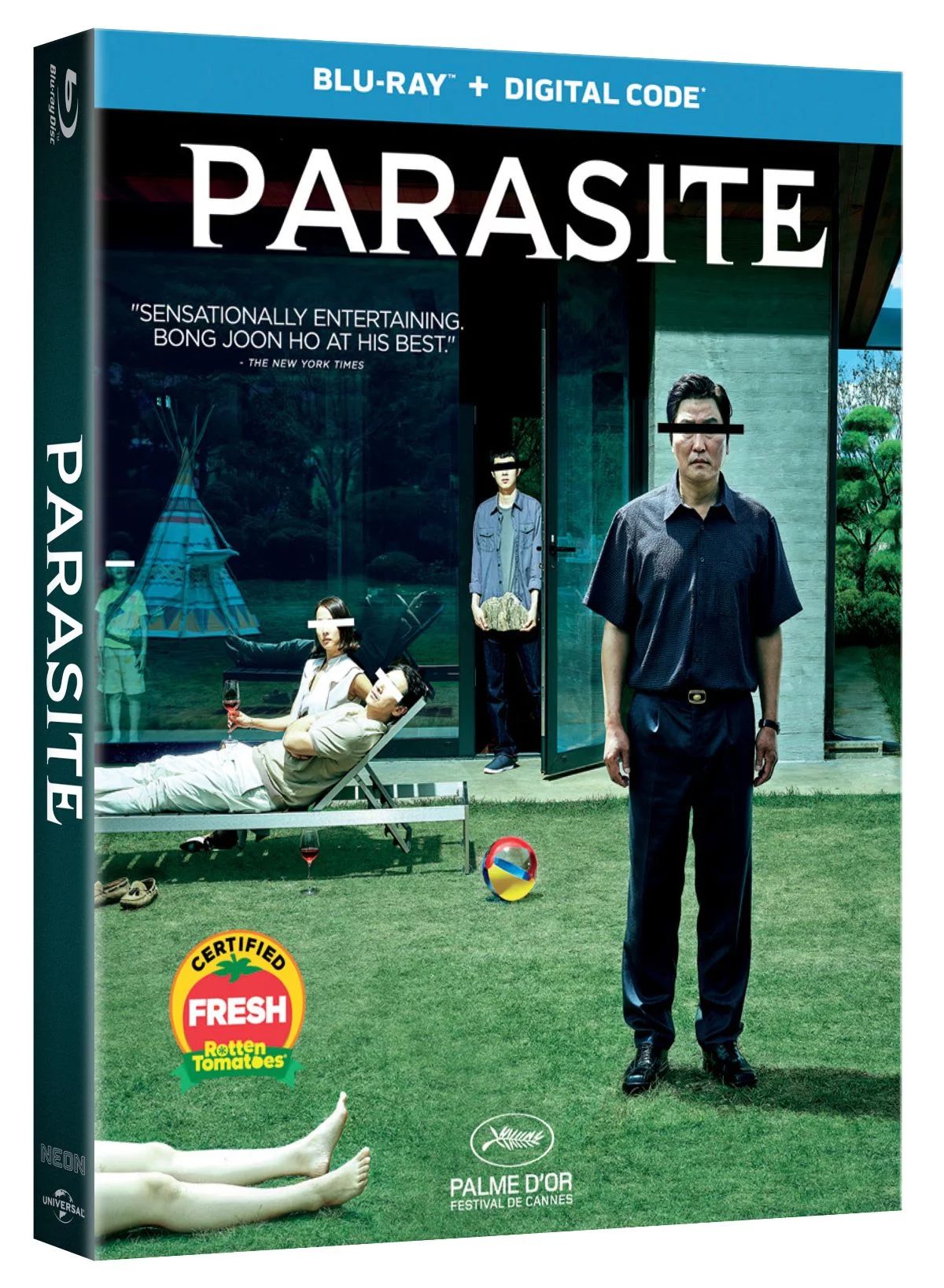 Bill & Ted Face the Music (Warner Bros. Home Entertainment, Blu/Digital & DVD/Digital)
The stakes are higher than ever for the time-traveling exploits of William "Bill" S. Preston Esq. and Theodore "Ted" Logan. Yet to fulfill their rock and roll destiny, the now middle aged best friends set out on a new adventure when a visitor from the future warns them that only their song can save life as we know it. Along the way, they will be helped by their daughters, a new batch of historical figures, and a few music legends -to seek the song that will set their world right and bring harmony in the universe. Bill & Ted Face the Music is directed by Dean Parisot (Galaxy Quest), from a screenplay by Chris Matheson and Ed Solomon (Bill & Ted's Excellent Adventure, Bill & Ted's Bogus Journey) -and produced by Scott Kroopf, Alex Lebovici, and Steve Ponce.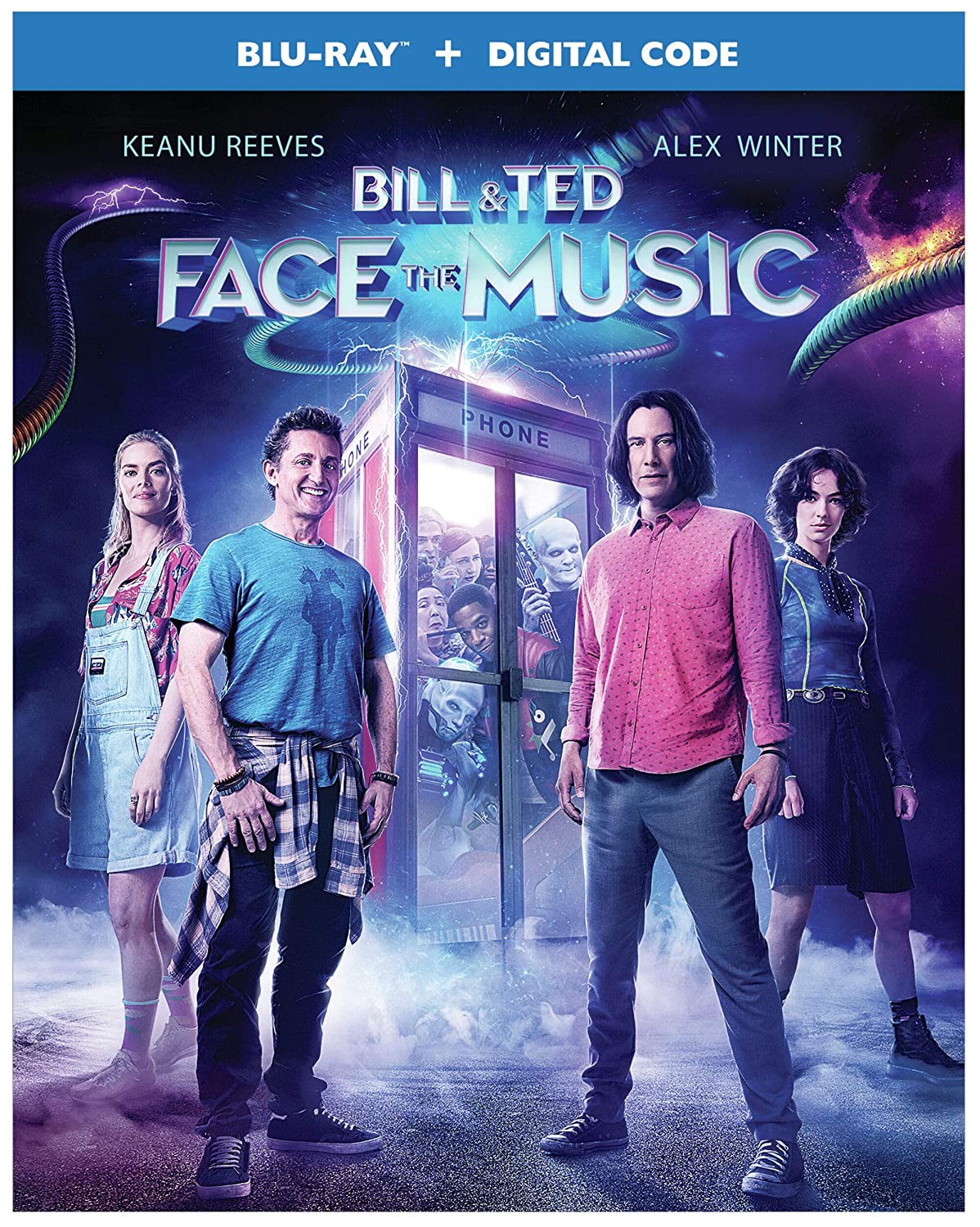 The Invisible Man (Universal Pictures Home Entertainment, 4K Ultra HD/Blu Combo, Blu/Digital & DVD)
What you can't see can hurt you. Trapped in a violent, controlling relationship with a wealthy scientist, Cecilia (Elisabeth Moss) escapes in the dead of night and disappears into hiding. But when her abusive ex suddenly dies, Cecilia suspects his death was a hoax. As a series of eerie coincidences turns lethal, threatening the lives of those she loves, Cecilia's sanity begins to unravel while she desperately tries to prove she is being hunted by someone nobody can see.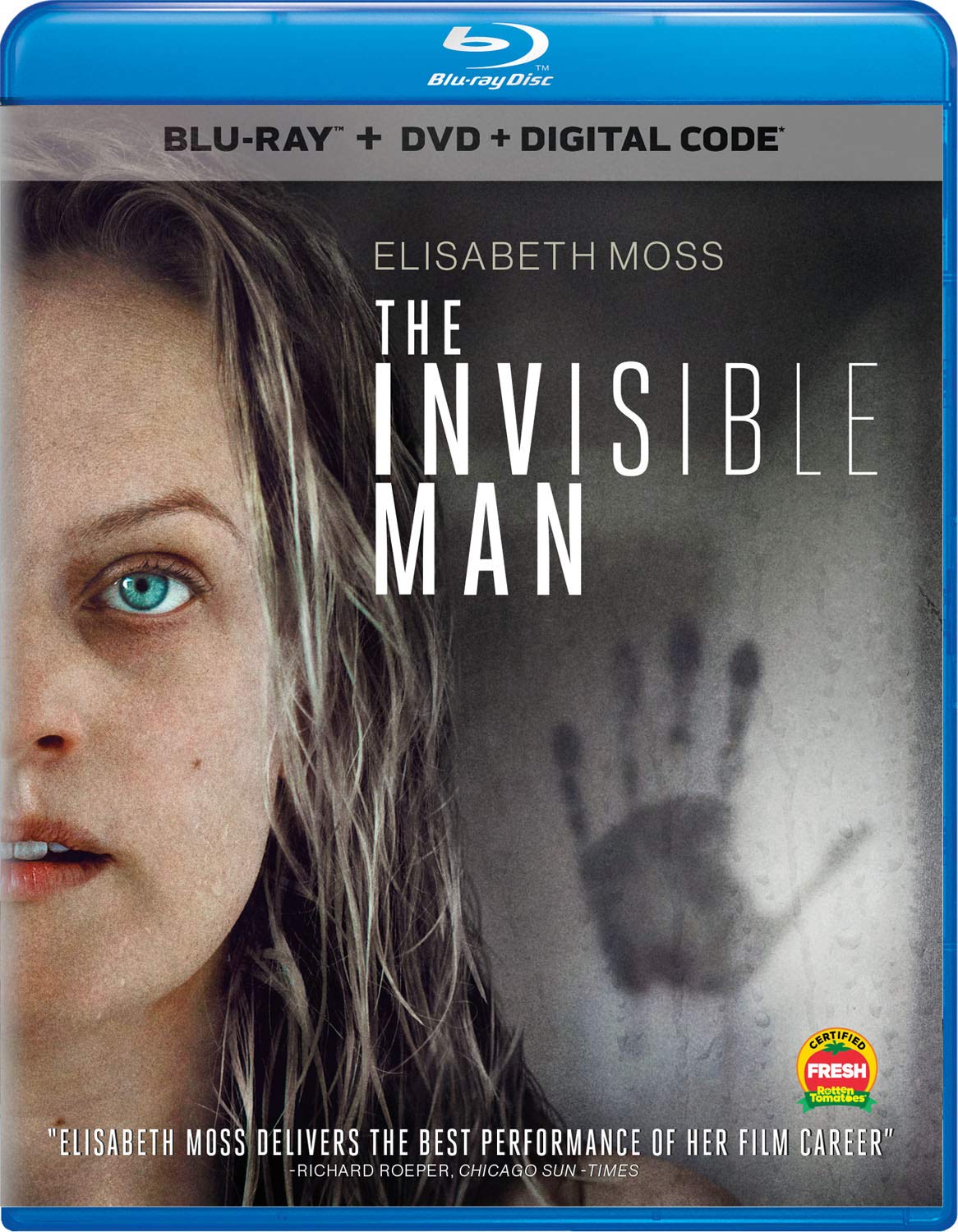 Doctor Sleep (Warner Bros., 4K Ultra HD/Blu/Digital, Blu/Digital & DVD)
"Doctor Sleep" continues the story of Danny Torrance, 40 years after his terrifying stay at the Overlook Hotel in The Shining. Ewan McGregor, Rebecca Ferguson and newcomer Kyliegh Curran star in the supernatural thriller, directed by Mike Flanagan, from his own screenplay based upon the novel by Stephen King.
Still irrevocably scarred by the trauma he endured as a child at the Overlook, Dan Torrance has fought to find some semblance of peace. But that peace is shattered when he encounters Abra, a courageous teenager with her own powerful extrasensory gift, known as the "shine." Instinctively recognizing that Dan shares her power, Abra has sought him out, desperate for his help against the merciless Rose the Hat and her followers, The True Knot, who feed off the shine of innocents in their quest for immortality.
Forming an unlikely alliance, Dan and Abra engage in a brutal life-or-death battle with Rose. Abra's innocence and fearless embrace of her shine compel Dan to call upon his own powers as never before—at once facing his fears and reawakening the ghosts of the past.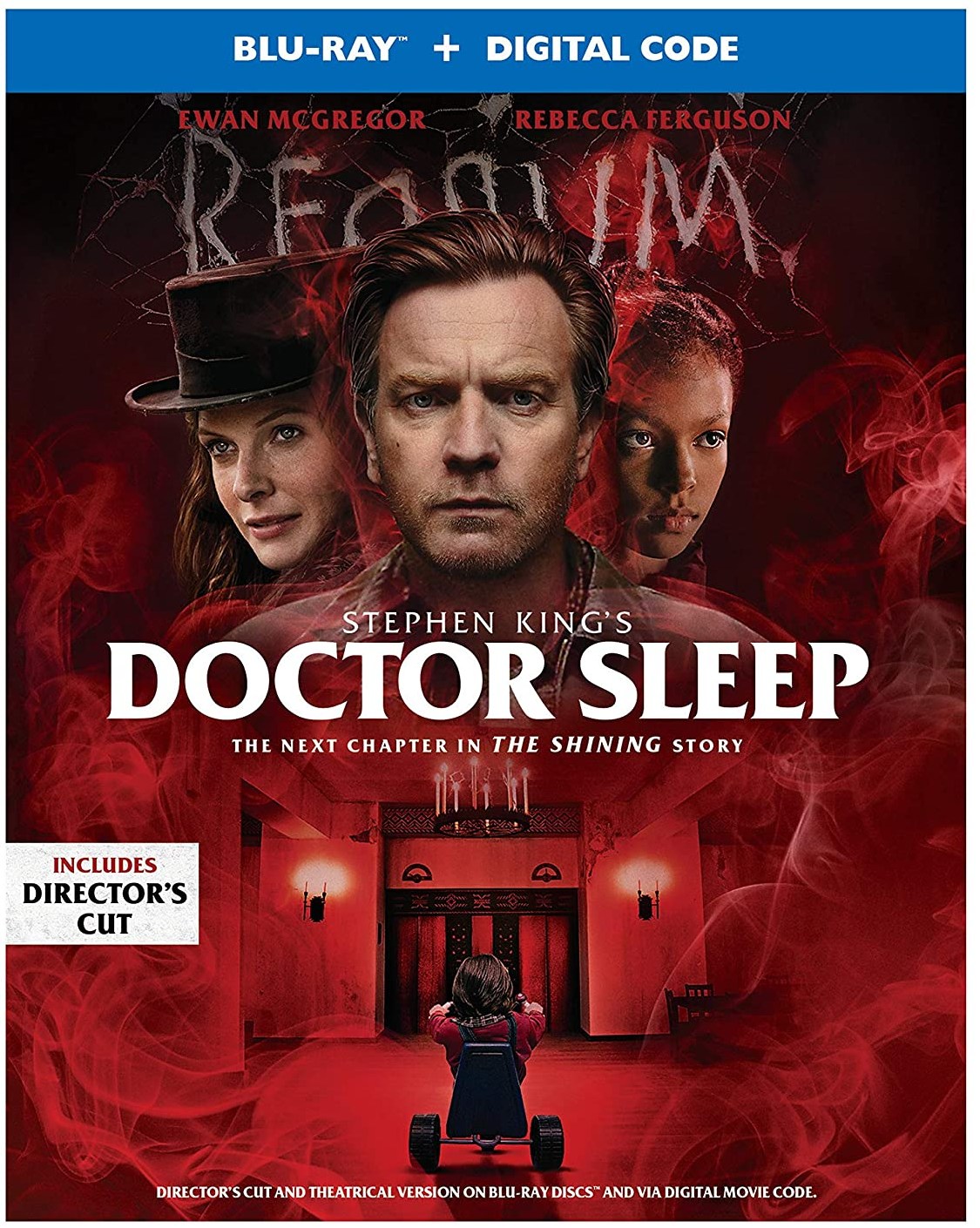 Color Out of Space (RLJE Films, Blu-ray & DVD)
After a meteorite lands in the front yard of their farm, Nathan Gardner (Nicolas Cage) and his family find themselves battling a mutant extraterrestrial organism as it infects their minds and bodies, transforming their quiet rural life into a living nightmare.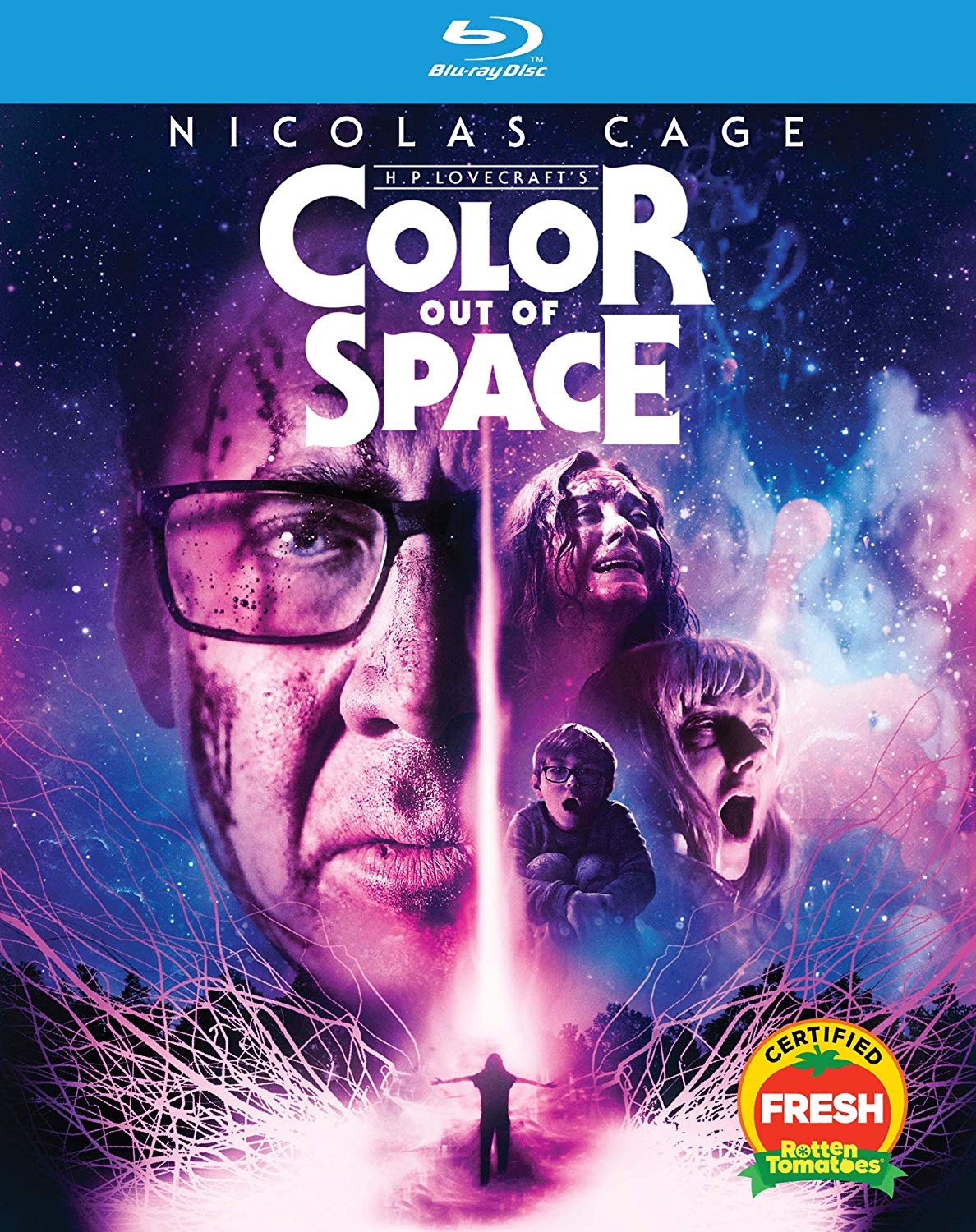 Knives Out (Lionsgate, 4K Ultra HD/Blu Combo, Blu/Digital Combo & DVD)
The circumstances surrounding the death of crime novelist Harlan Thrombey are mysterious, but there's one thing that renowned Detective Benoit Blanc knows for sure—everyone in the wildly dysfunctional Thrombey family is a suspect. Now, Blanc must sift through a web of lies and red herrings to uncover the truth. From acclaimed writer-director Rian Johnson comes this suspenseful, twist-filled whodunnit with an all-star ensemble cast including Daniel Craig, Chris Evans, Ana de Armas, Jamie Lee Curtis, Michael Shannon, Don Johnson, Toni Collette, LaKeith Stanfield, Katherine Langford, Jaeden Martell, Christopher Plummer, and more.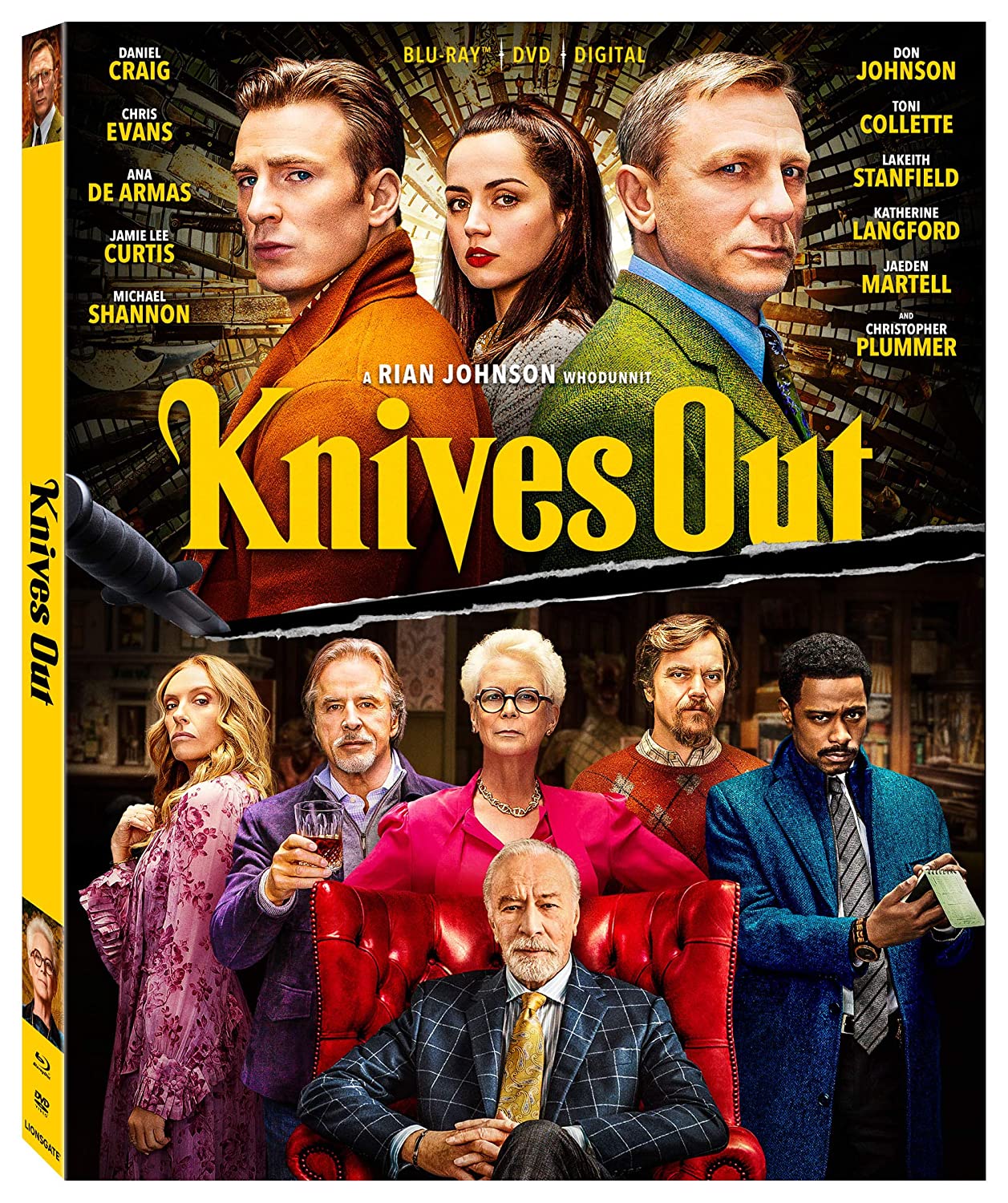 Underwater (20th Century Fox Home Entertainment, Blu/Digital & DVD)
Kristen Stewart gives a powerful performance in this action-packed sci-fi thriller. The crew of the Kepler undersea mining rig knew there would be hardships on their current mission, but nothing prepared them for the terrors they're about to face. The heart-stopping adventure begins when a devastating earthquake damages the rig, including its communication devices and escape vehicle. Although quick-thinking mechanical engineer Norah Price (Stewart) manages to temporarily stave off imminent disaster, the need to evacuate escalates quickly. Their only hope is to walk across the ocean floor to an abandoned vessel, in hopes that its communication equipment still works. As if their journey isn't treacherous enough, they begin to sense that they're not alone in the murky ocean depths. Also starring Vincent Cassel, Jessica Henwick, John Gallagher Jr., Mamoudou Athie and T.J. Miller, Underwater is a chilling, suspenseful adventure that's filled with nonstop action from start to finish.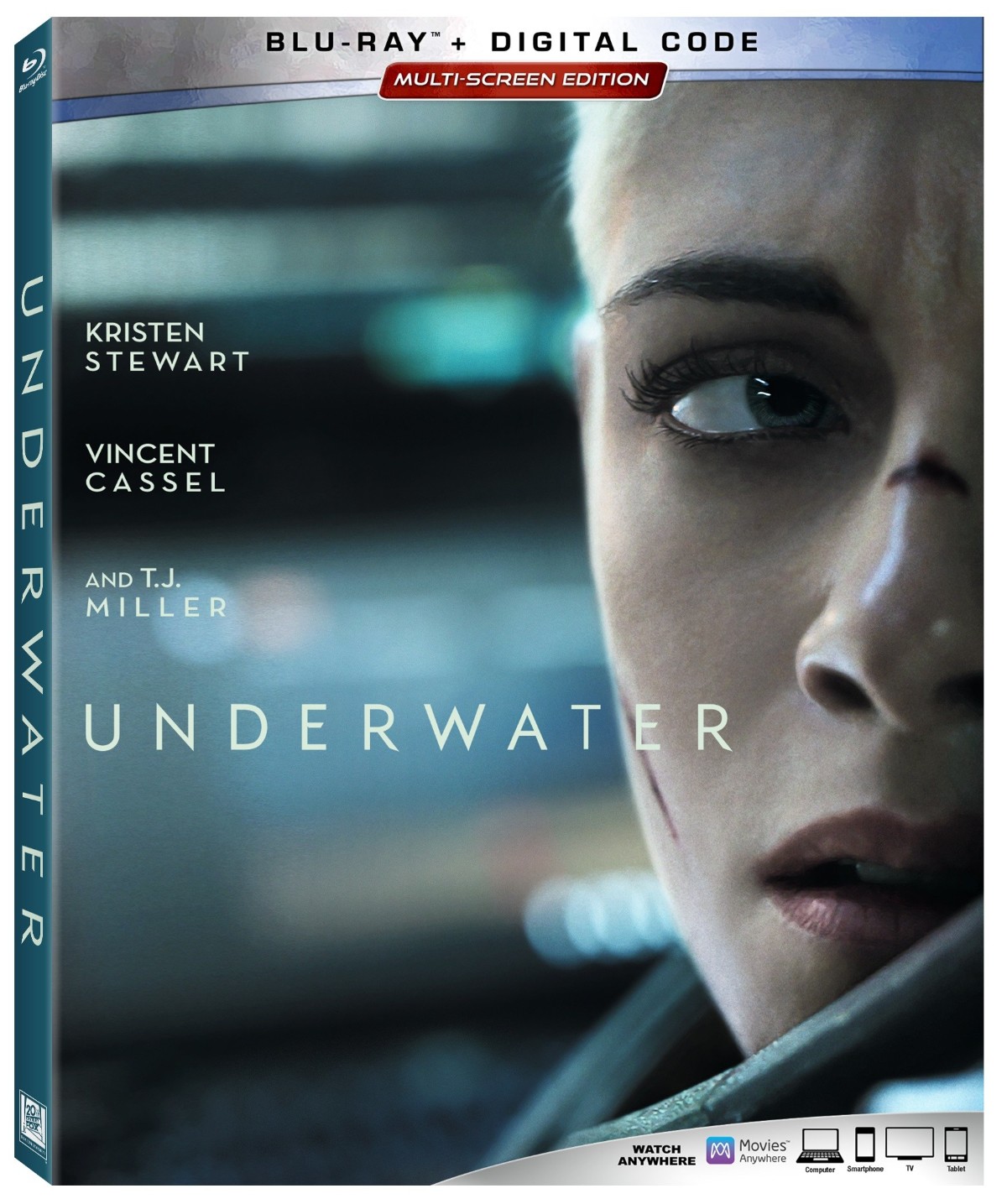 Girl on the Third Floor (Dark Sky Films, Blu-ray & DVD)
Bursting pipes, rotting walls and unidentifiable slime were not what Don Koch (WWE legend Phil "CM Punk" Brooks) expected when he convinced his wife Liz (Trieste Kelly Dunn) that he could renovate their new Victorian home himself. In over his head, under duress and tempted by his old weaknesses, Don soon discovers that the house has its own dark, sordid history and won't be so easy to change after all...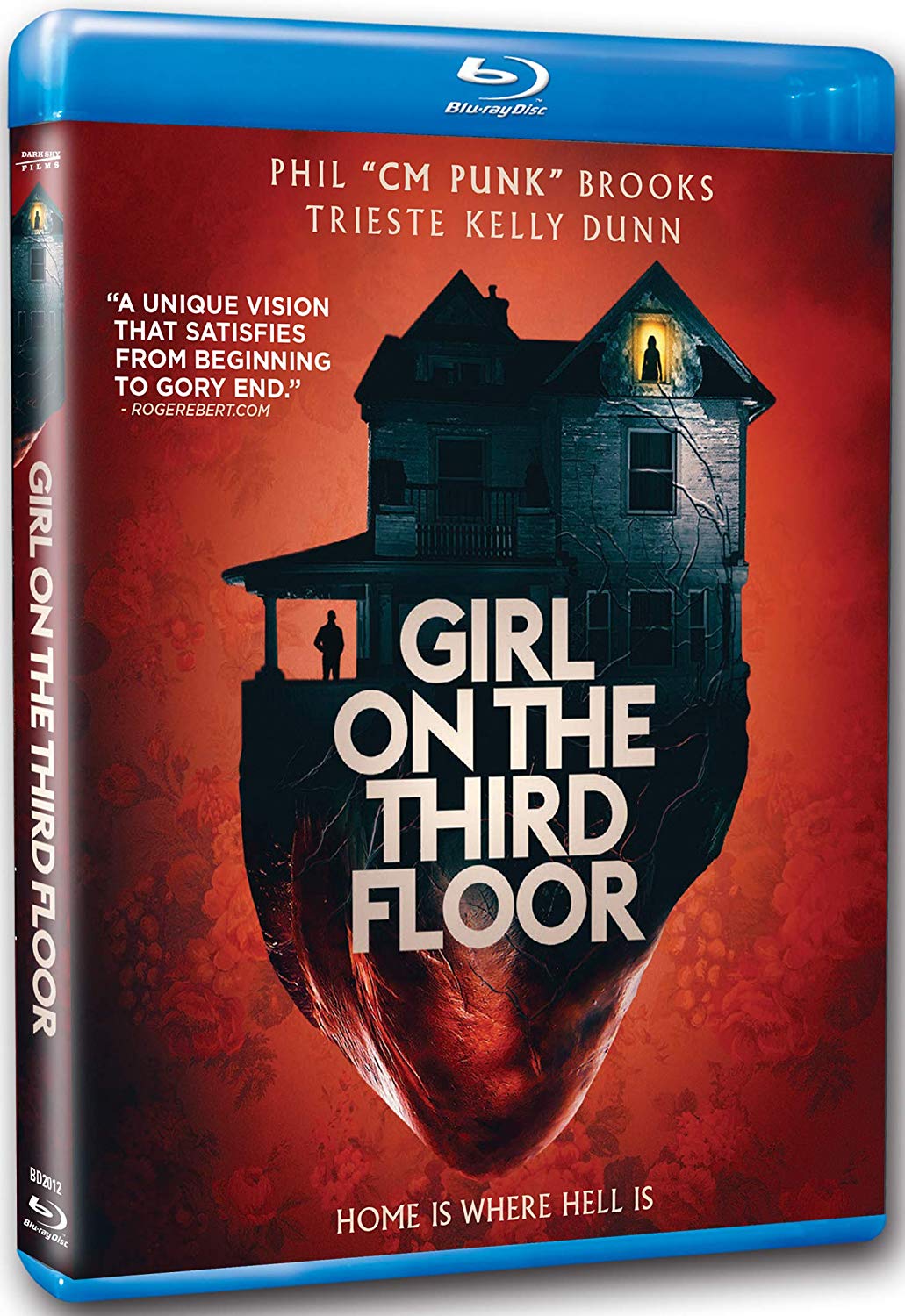 Gretel & Hansel (Warner Bros. Home Entertainment, Blu/Digital & DVD)
A long time ago in a distant fairy tale countryside, a young girl leads her little brother into a dark wood in desperate search of food and work, only to stumble upon a nexus of terrifying evil.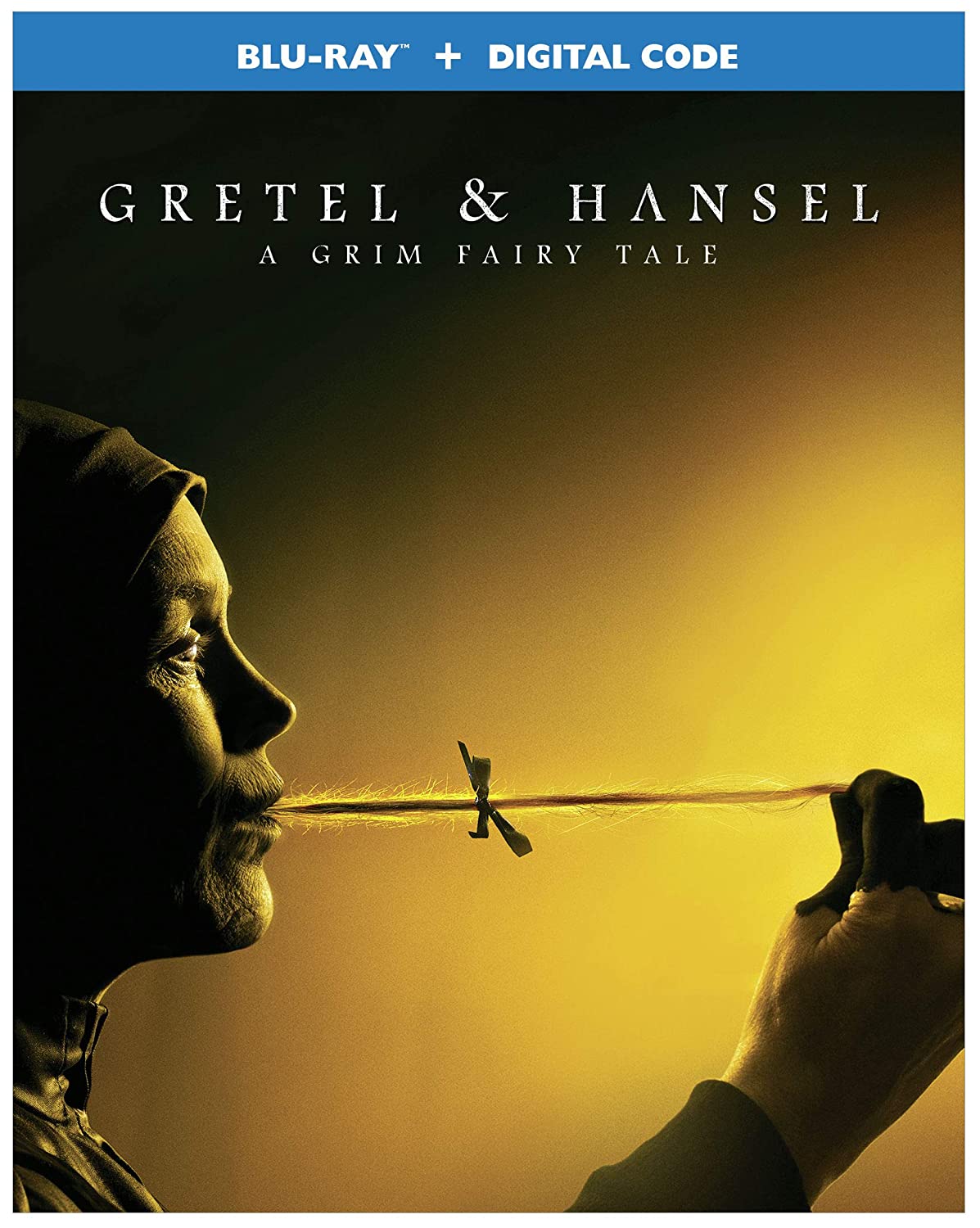 Starfish: Deluxe Edition (Altered Innocence, Blu/CD Combo)
When a mysterious signal from an unknown dimension summons the end of days, it appears as if only Aubrey (Virginia Gardner of MARVEL'S RUNAWAYS, HALLOWEEN [2018]) is left on earth. Trapped in the apartment of her recently deceased best friend, the only clue she has is a single cassette left behind after her friend's death, labeled, "THIS MIXTAPE WILL SAVE THE WORLD." Thrust into a mystery orchestrated by her friend and stricken with grief, Aubrey begins to piece the clues together, uncovering a series of tapes all with pieces of the mystery signal. Along the way, progress is impeded when monstrous creatures begin to overrun the world and close in on her. Aubrey is forced to fight off the encroaching creatures and move beyond her own crippling grief in order to find the remaining tapes and possibly save the world.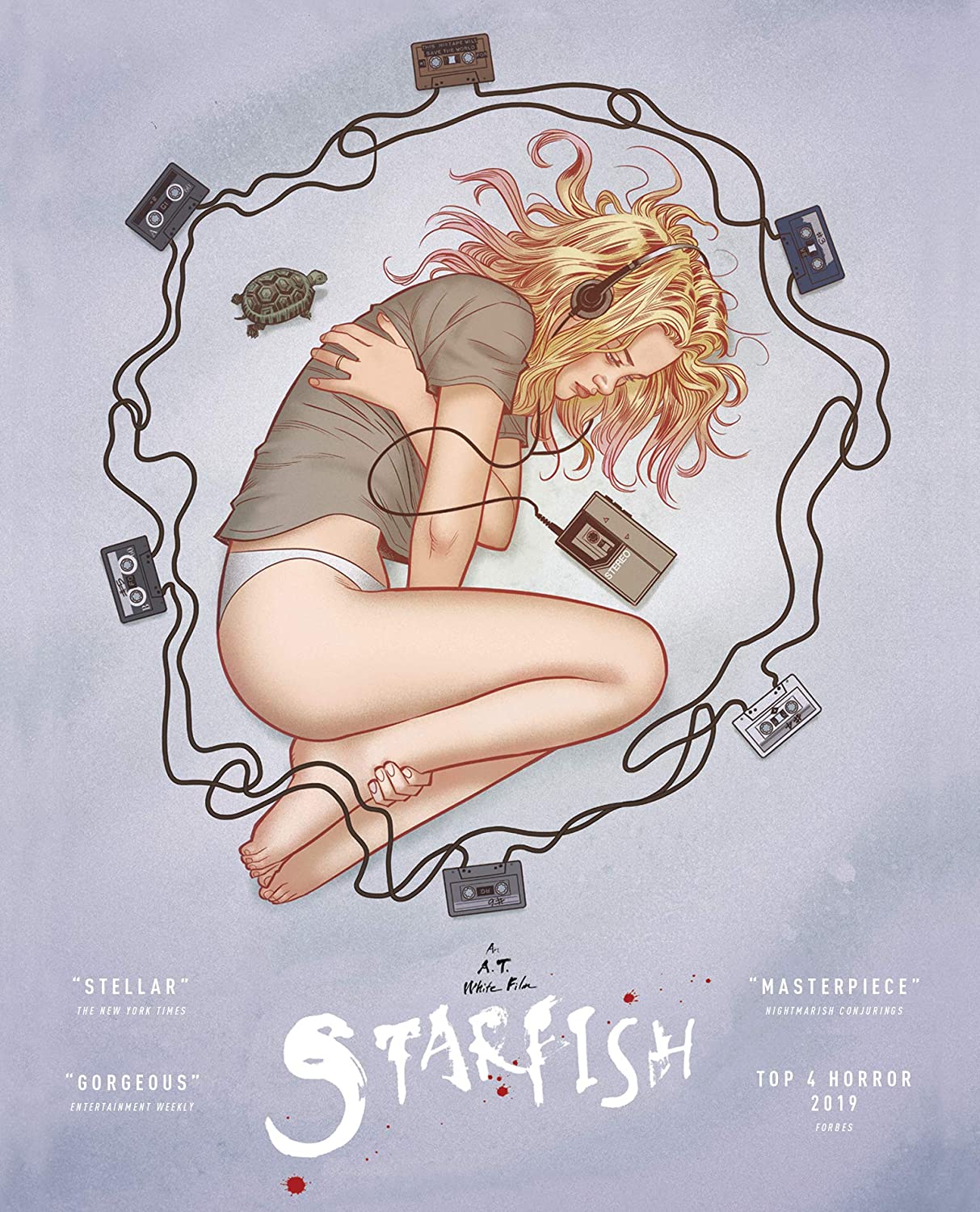 The Lighthouse (Lionsgate, Blu-ray & DVD)
Two lighthouse keepers (Robert Pattinson and Willem Dafoe) fight each other for survival and sanity on a remote and mysterious New England island in the 1890s. From Robert Eggers, the visionary filmmaker behind horror masterpiece 'The Witch'.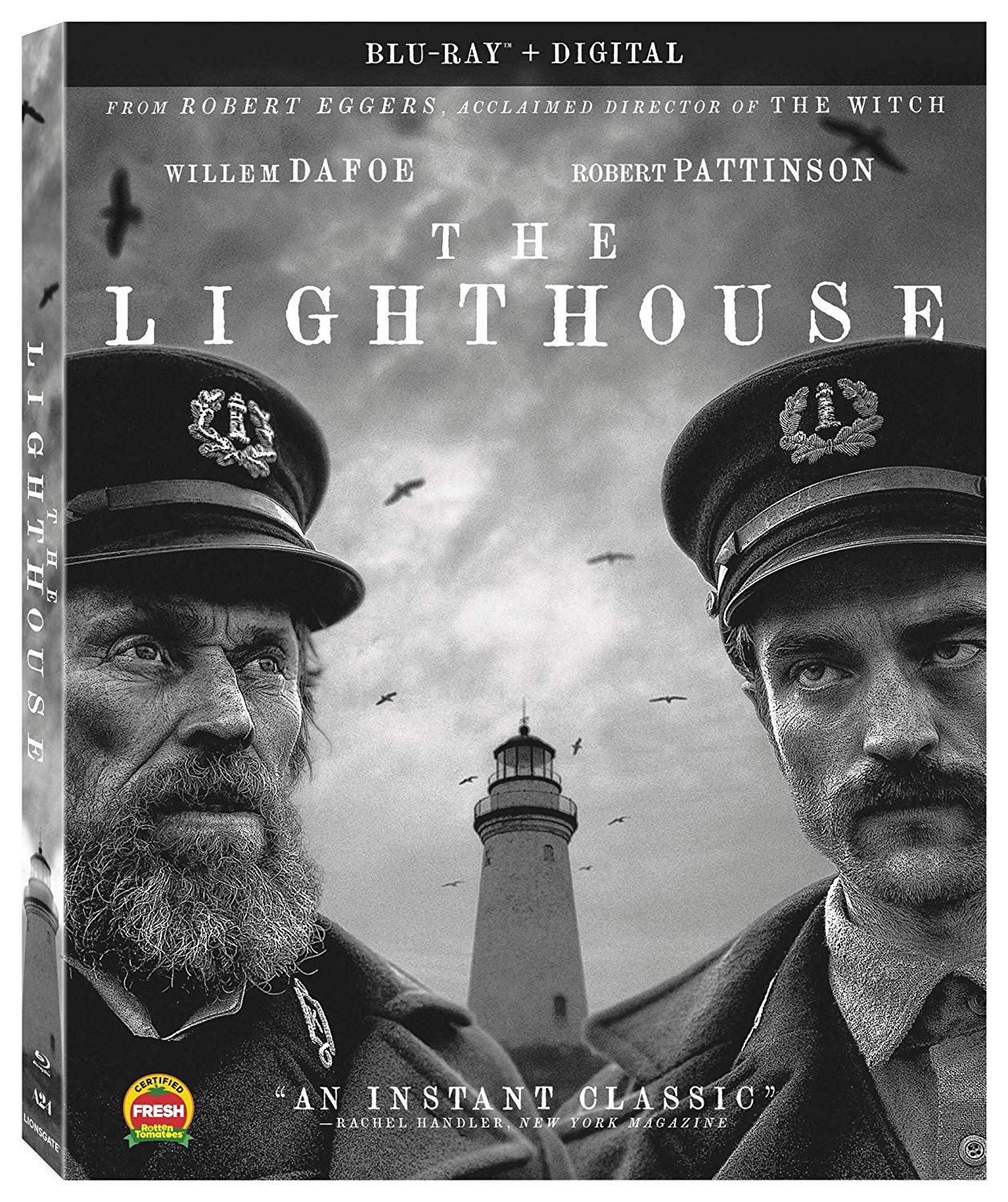 Zombieland: Double Tap (Sony Pictures Home Entertainment, 4K Ultra HD/Blu Combo, Blu/Digital Combo & DVD)
A decade after Zombieland became a hit film and a cult classic, the lead cast (Woody Harrelson, Jesse Eisenberg, Abigail Breslin, and Emma Stone) have reunited for Zombieland: Double Tap. In the sequel where the comic mayhem stretches from the White House and through the heartland, these four slayers must face off against the many new kinds of zombies that have evolved since the first movie, as well as some new human survivors. But most of all, they have to face the growing pains of their own snarky, makeshift family.
Tales from the Hood 3 (Universal Studios Home Entertainment, Blu-ray & DVD)
Academy Award Winning director Spike Lee executive produces with writers/directors/producers Rusty Cundieff and Darin Scott in this next installment of the ground-breaking original Tales from the Hood. Following the franchise s cult classic roots, this all-new anthology, which features Tony Todd and Lynn Whitfield, is four terrifying tales that will scare and thrill audiences with its horrifying twists and social commentary.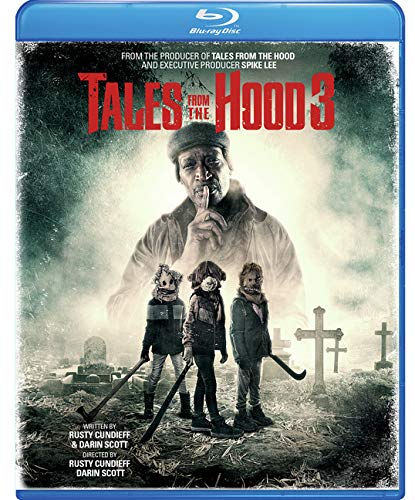 Spontaneous (Paramount Home Entertainment, DVD/Digital)
Get ready for the most outrageous coming-of-age love story about growing up…and blowing up! When students in their high school begin inexplicably exploding (literally…), seniors Mara (Katherine Langford) and Dylan (Charlie Plummer) struggle to survive in a world where each moment may be their last. As an unexpected romance blossoms between them, Mara and Dylan discover that when tomorrow is no longer promised, they can finally start living for today!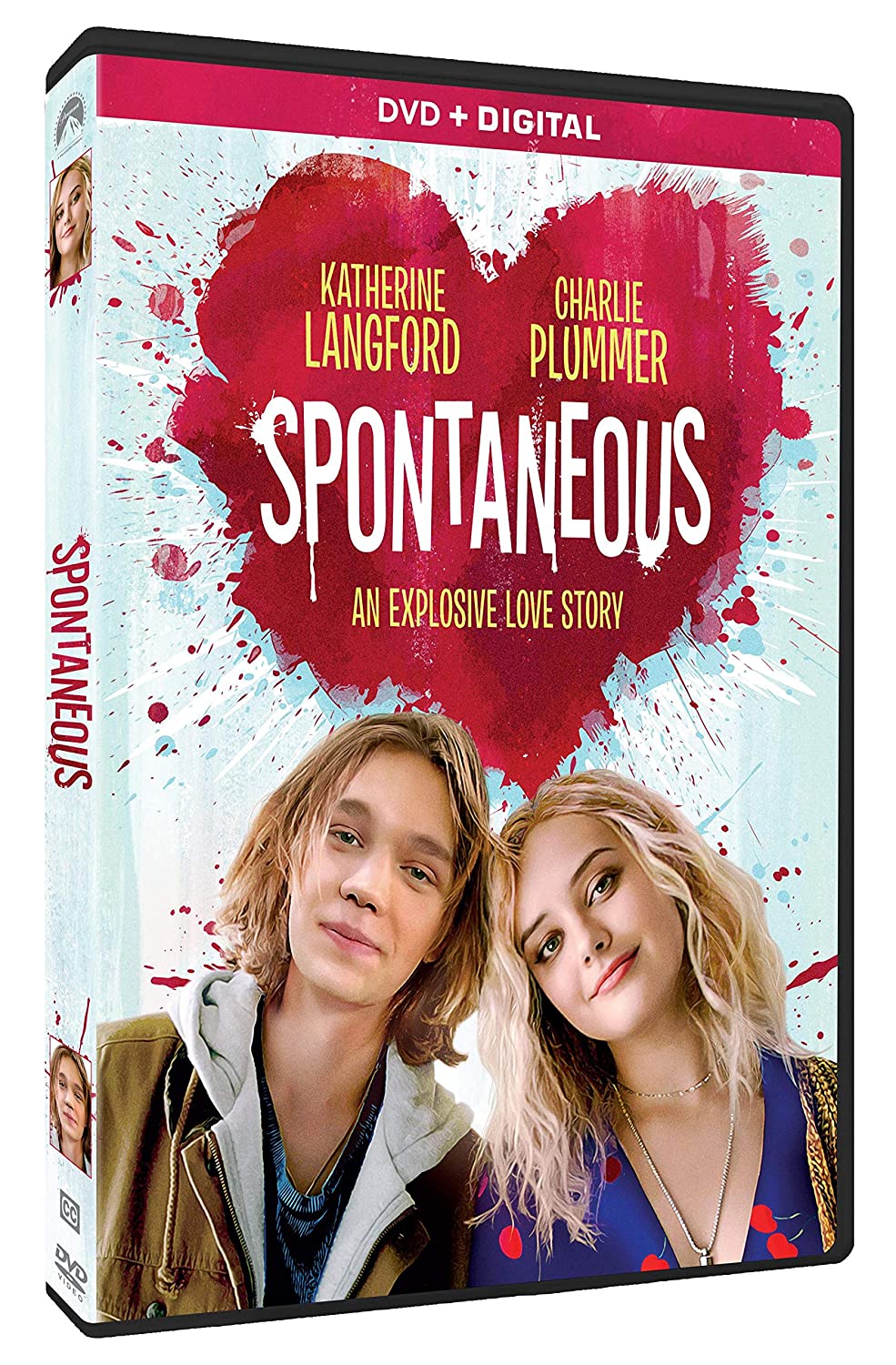 Relic (Scream Factory, Blu-ray & DVD)
When elderly mother Edna inexplicably vanishes, her daughter Kay and granddaughter Sam rush to their family's decaying country home, finding clues of her increasing dementia scattered around the house in her absence. After Edna returns just as mysteriously as she disappeared, Kay's concern that her mother seems unwilling or unable to say where she's been clashes with Sam's unabashed enthusiasm to have her grandma back. As Edna's behavior turns increasingly volatile, both begin to sense that an insidious presence in the house might be taking control of her.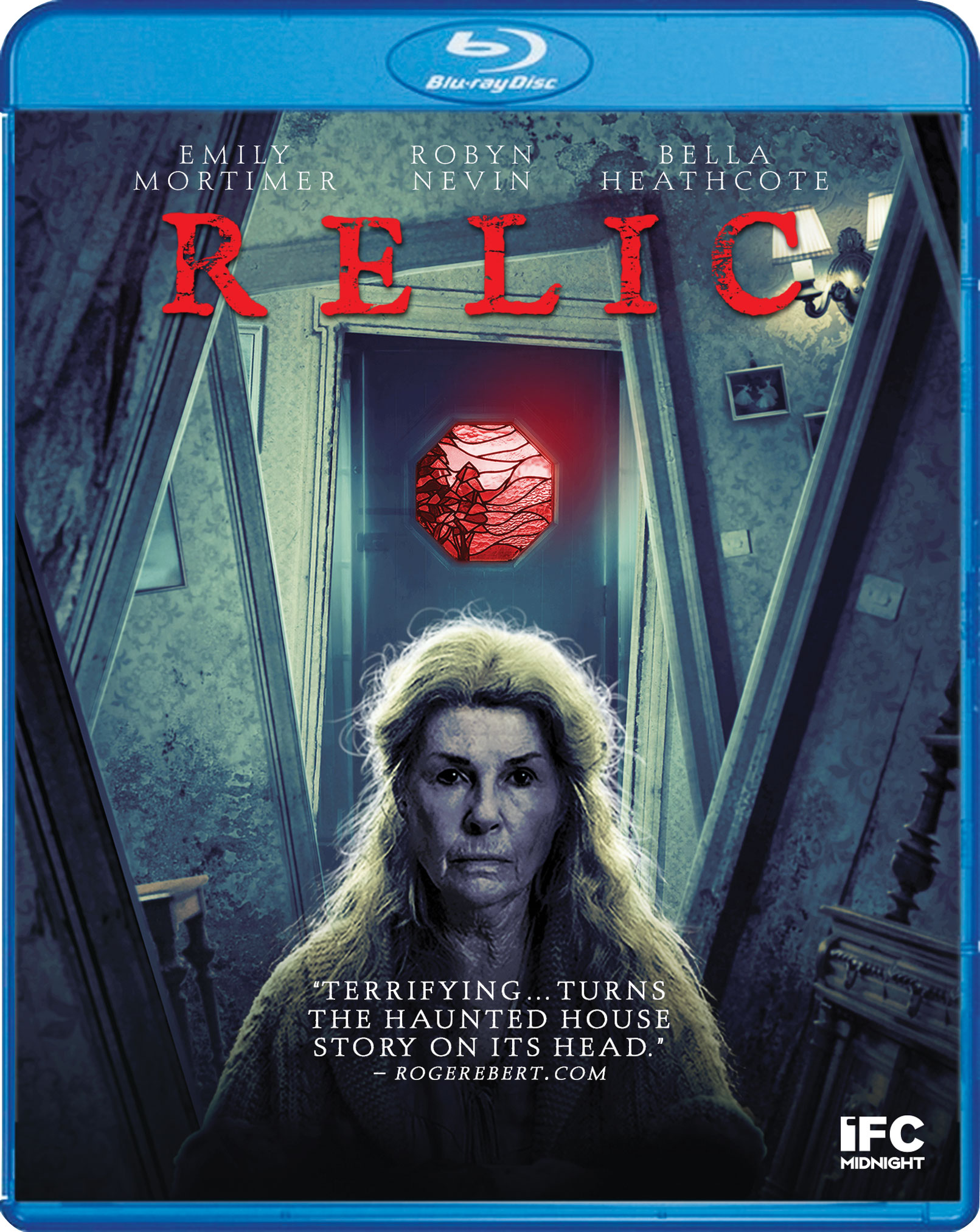 The Wretched (IFC Midnight, Blu-ray & DVD)
Following his parents' separation, a rebellious teenage boy, Ben, is sent to live with his father for the summer and work at the local marina in order to gain some form of discipline. The idyllic tourist town offers little solace for him, however, as he is forced to deal with the local, privileged teens and his father's new girlfriend. Ben's problems grow increasingly disturbing when he makes a chilling discovery about the family renting the house next door. A malevolent spirit from the woods has taken a hold of the parents and starts playing a sinister game of house, preying upon the children and wiping away any trace of their existence. Ben's suspicions of the supernatural horrors go unheeded and he launches a perilous crusade in order to put an end to the skin-walking witch's reign of terror. Chilling and suspenseful, THE WRETCHED offers a modern update to the retro young hero's mission like that of The Goonies, and promises to make viewers wary of every dark corner they encounter after witnessing its terrifying tale.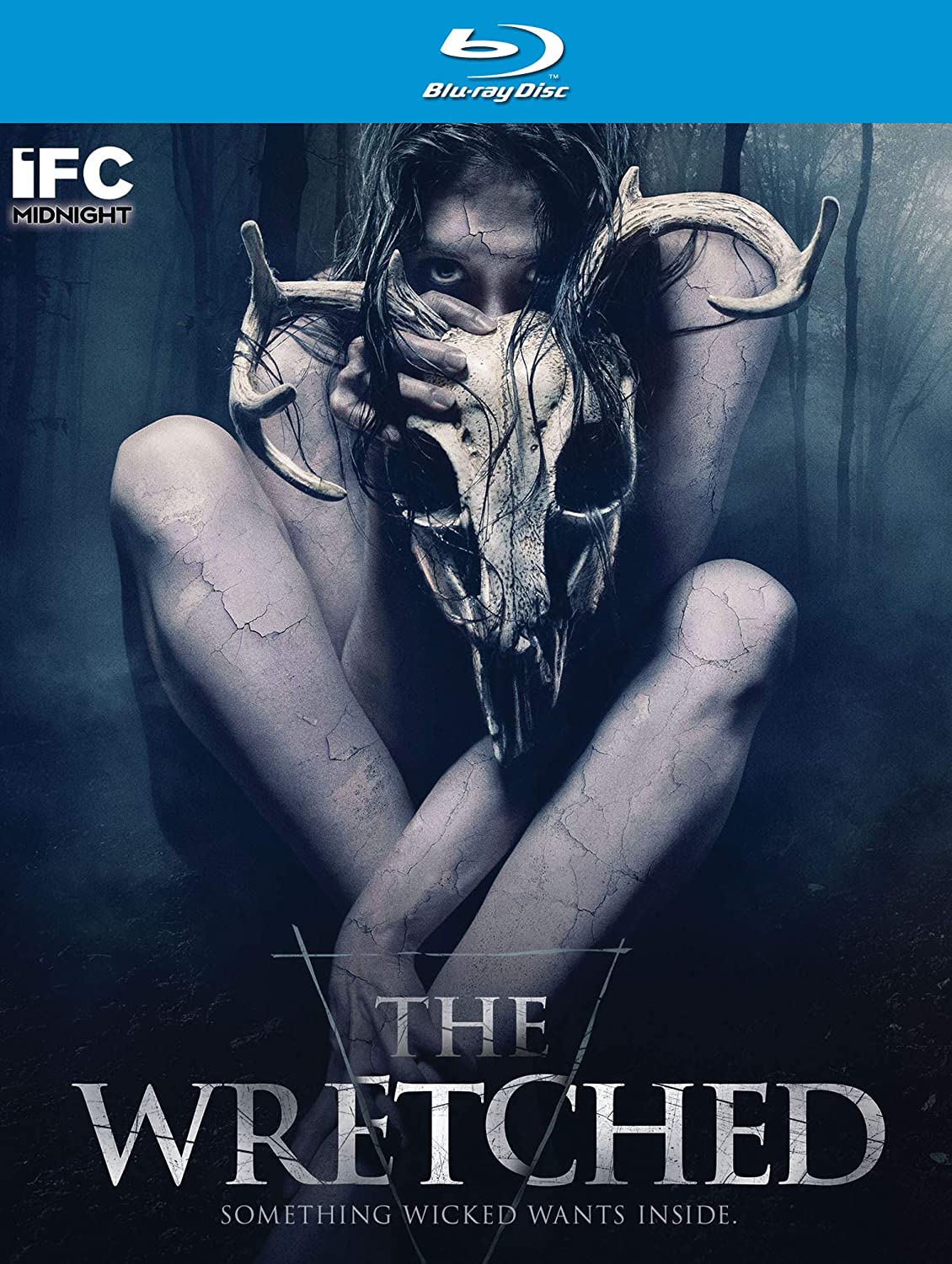 Haunt: 2-Disc Collector's Edition (Ronin Flix/Momentum Pictures, Blu/CD Combo)
On Halloween, a group of friends encounter an "extreme" haunted house that promises to feed on their darkest fears. The night turns deadly as they come to the horrifying realization that some nightmares are very real.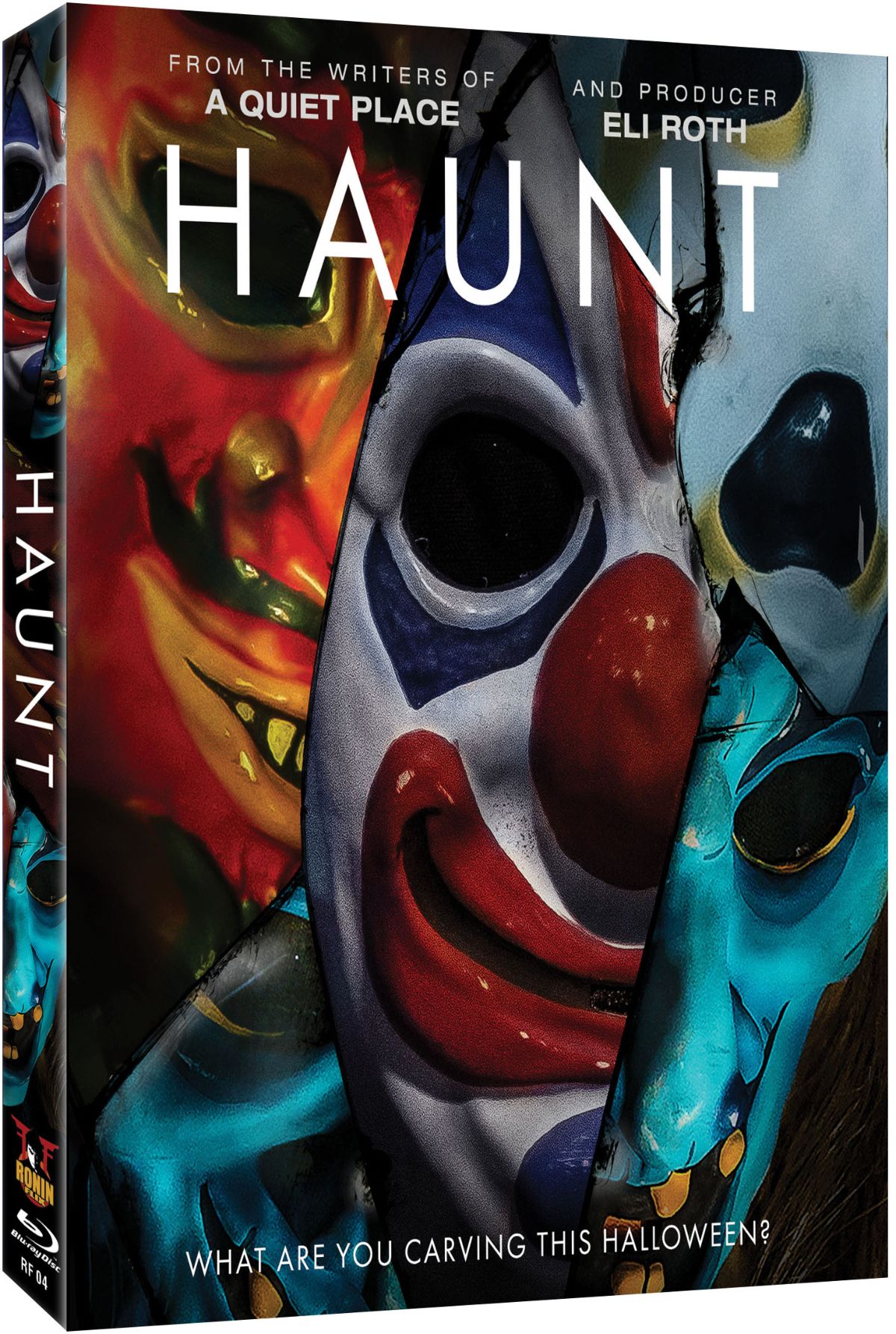 Scare Package (RLJE Films, Blu-ray & DVD)
Chad Buckley is a lonely Horror aficionado, spending his days overseeing a struggling video store and arguing with his only customer, Sam. When an unsuspecting job applicant arrives, Chad sets out to teach him the rules of Horror.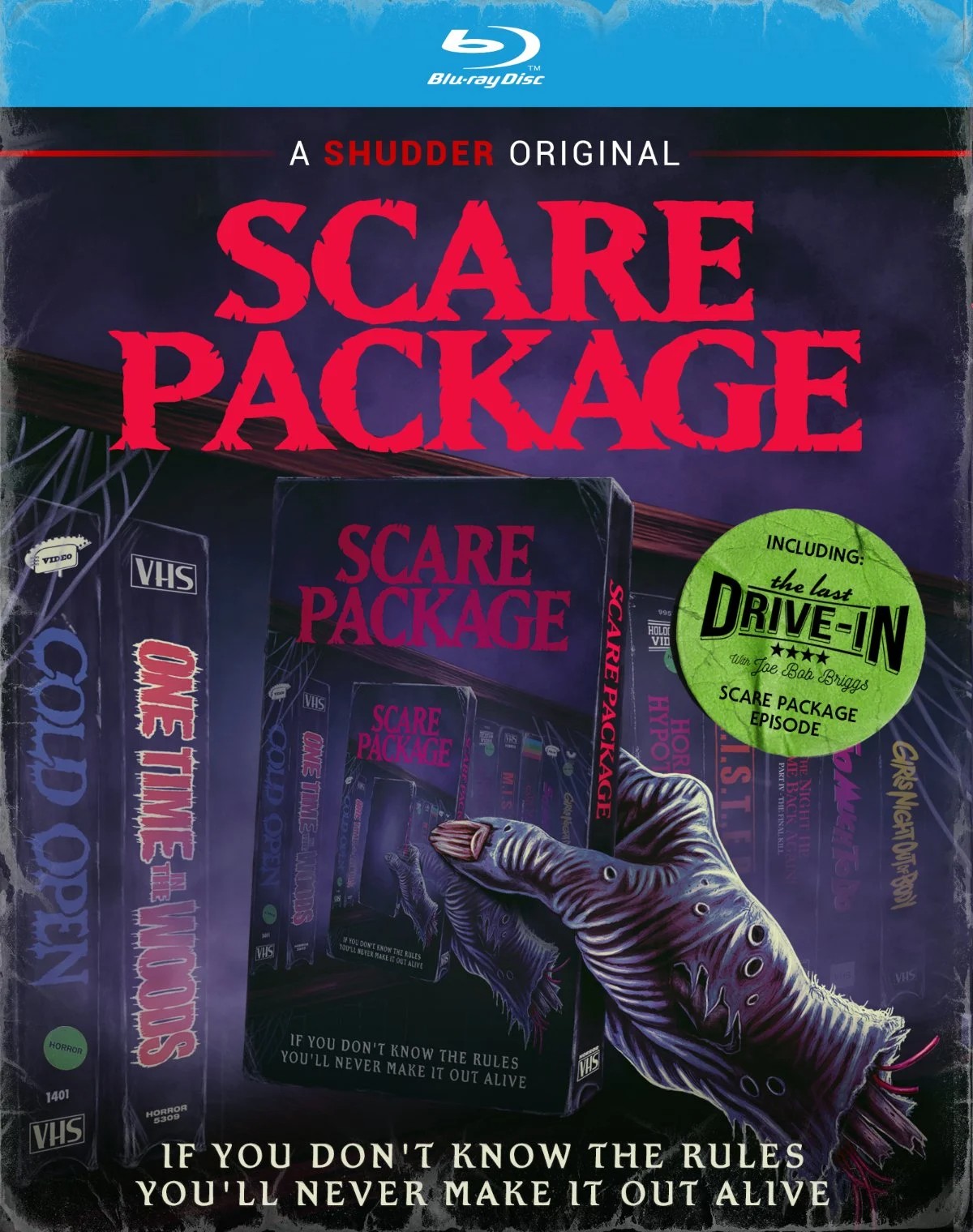 Tremors: Shrieker Island (Universal Pictures Home Entertainment, Blu/DVD/Digital & DVD)
When a group of wealthy trophy hunters genetically modify Graboid eggs to create the ultimate hunting experience, it isn't long before their prey escapes the confines of their small island and begins terrorizing the inhabitants of a nearby island research facility. The head of the research facility and her second-in-command Jimmy (Jon Heder) locate the one man who is an expert in killing Graboids: the one and only, and now reluctant, Burt Gummer (Michael Gross). Once on board, Burt leads the group in an all-out war against the larger, faster, and terrifyingly intelligent Graboids and the swiftly multiplying Shriekers!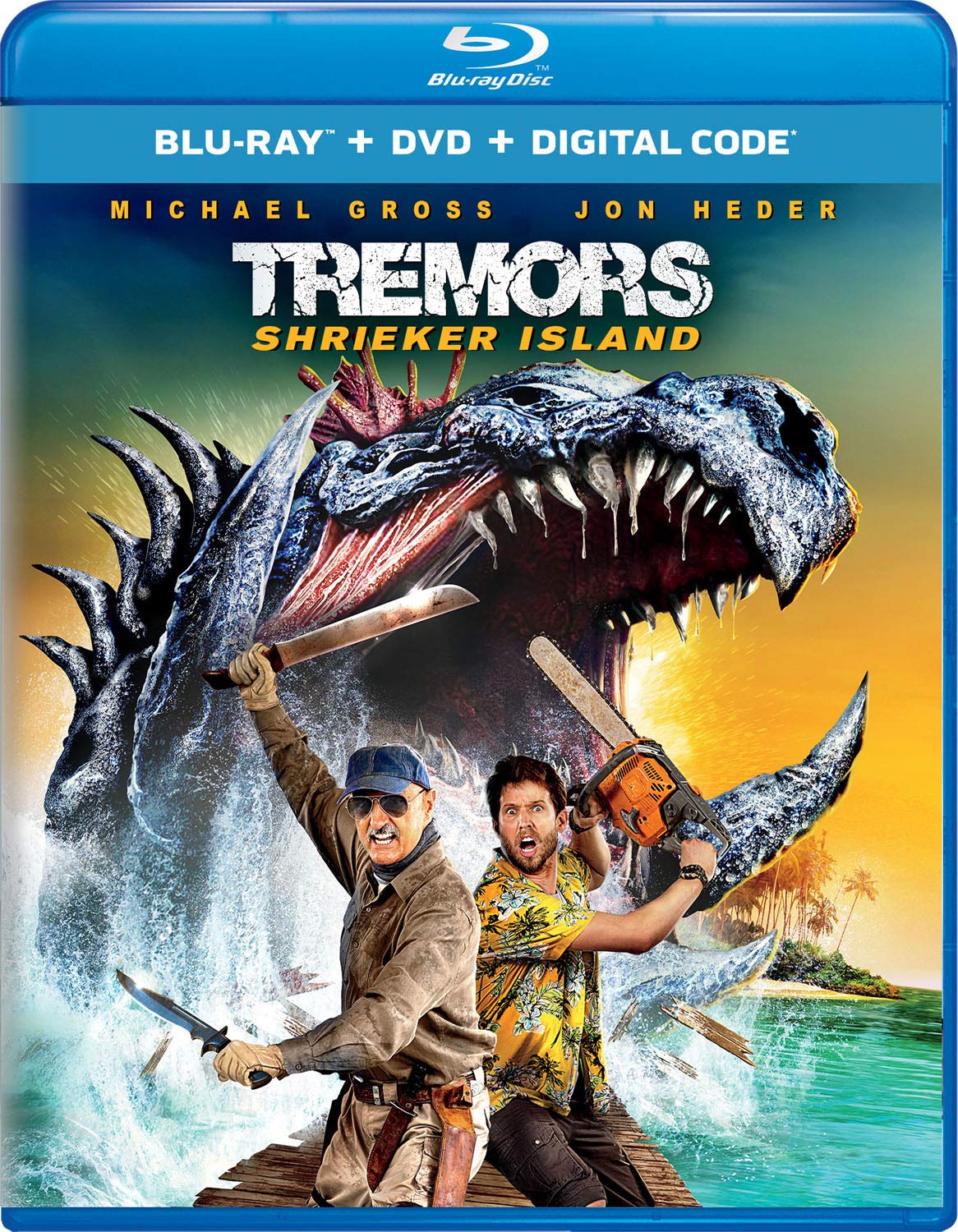 Possessor: Uncut (Well Go USA, 4K Ultra HD, Blu-ray & DVD) – Available December 8th
From the visionary mind of writer/director Brandon Cronenberg, POSSESSOR is an arresting sci-fi thriller about elite corporate assassin Tasya Vos. Using brain-implant technology, Vos takes control of other people s bodies to execute high-profile targets. As she sinks deeper into her latest assignment, Vos becomes trapped inside a mind that threatens to obliterate her.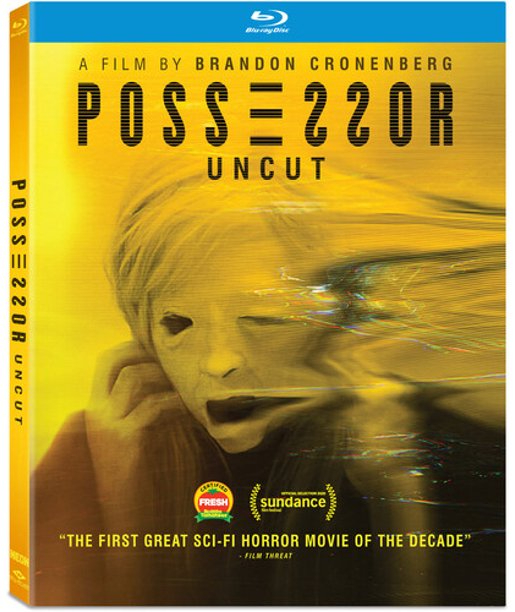 4K RELEASES:
Maniac 4K (Blue Underground, 4K Ultra HD/Blu Combo)
Frank Zito (a career performance by writer/executive producer Joe Spinell of ROCKY and THE GODFATHER fame) is a deeply disturbed man, haunted by the traumas of unspeakable childhood abuse. And when these horrific memories begin to scream inside his mind, Frank prowls the seedy streets of New York City to stalk and slaughter innocent young women. Now Frank has begun a relationship with a beautiful photographer (Caroline Munro of THE SPY WHO LOVED ME), yet his vile compulsions remain. These are the atrocities of a human monster. This is the story of a MANIAC.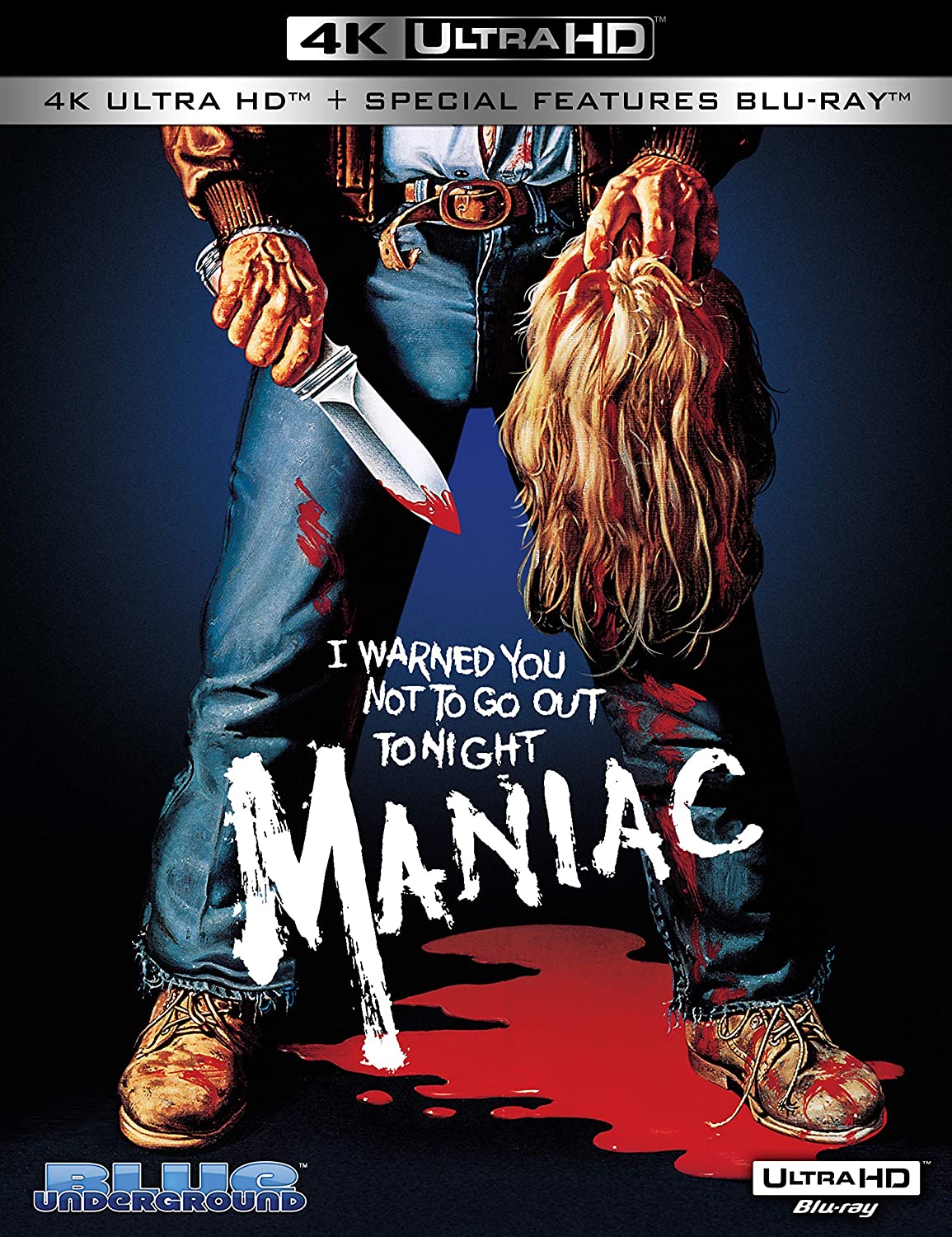 Blade 4K (Warner Bros. Home Entertainment, 4K Ultra HD/Blu/Digital)
A half-mortal, half-immortal is out to avenge his mother's death and rid the world of vampires. The modern-day technologically advanced vampires he is going after are in search of his special blood type needed to summon an evil god who plays a key role in their plan to execute the human race.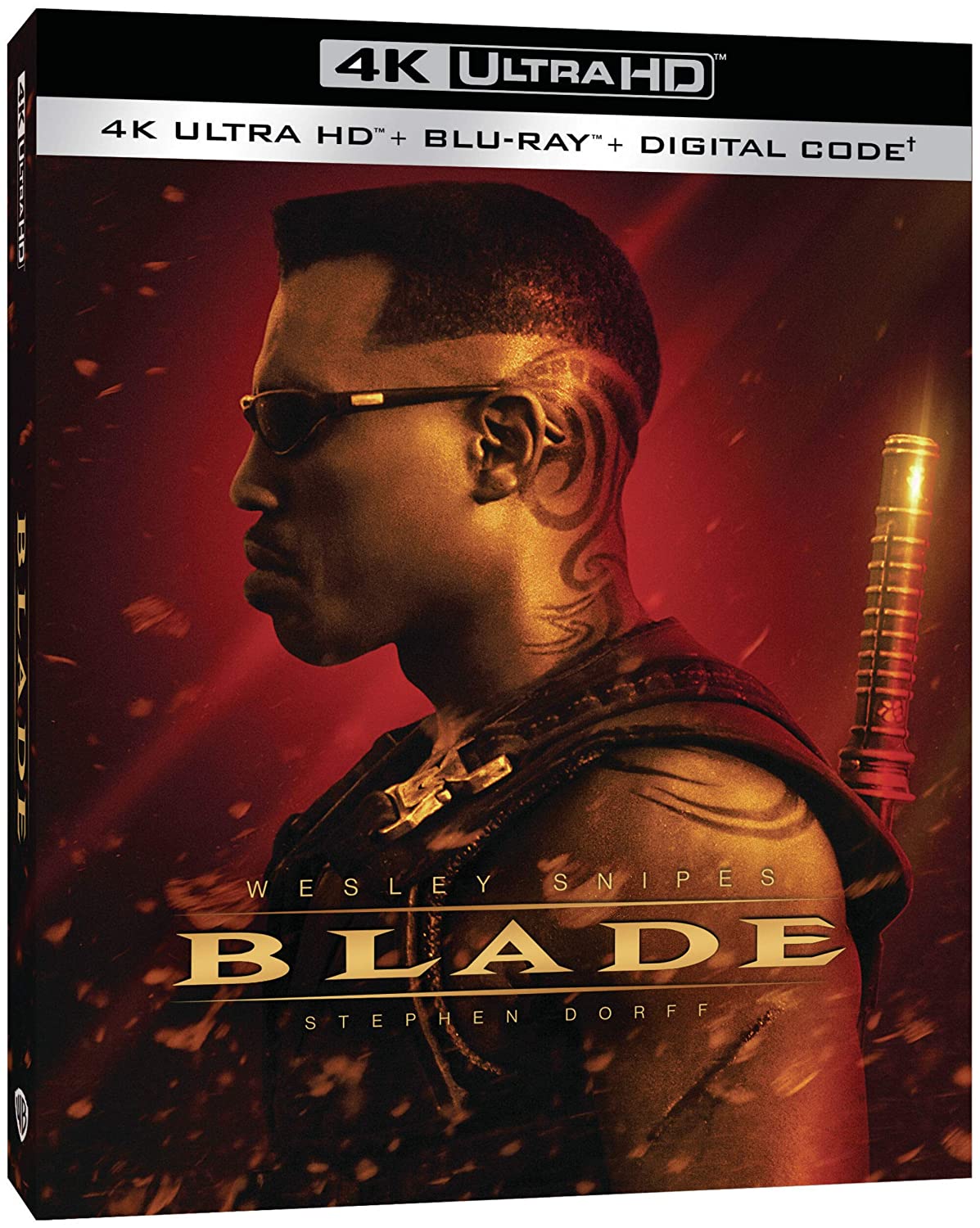 District 9 4K (Sony Pictures Home Entertainment, 4K Ultra HD/Blu/Digital Combo)
From producer Peter Jackson (The Lord of the Rings Trilogy) and director Neill Blomkamp comes a startlingly original science fiction thriller that "soars on the imagination of its creators" (Peter Travers, Rolling Stone). With stunning special effects and gritty realism, the film plunges us into a world where the aliens have landed... only to be exiled to a slum on the fringes of Johannesburg. Now, one lone human discovers the mysterious secret of the extraterrestrial weapon technology. Hunted and hounded through the bizarre back alleys of an alien shantytown, he will discover what it means to be the ultimate outsider on your own planet.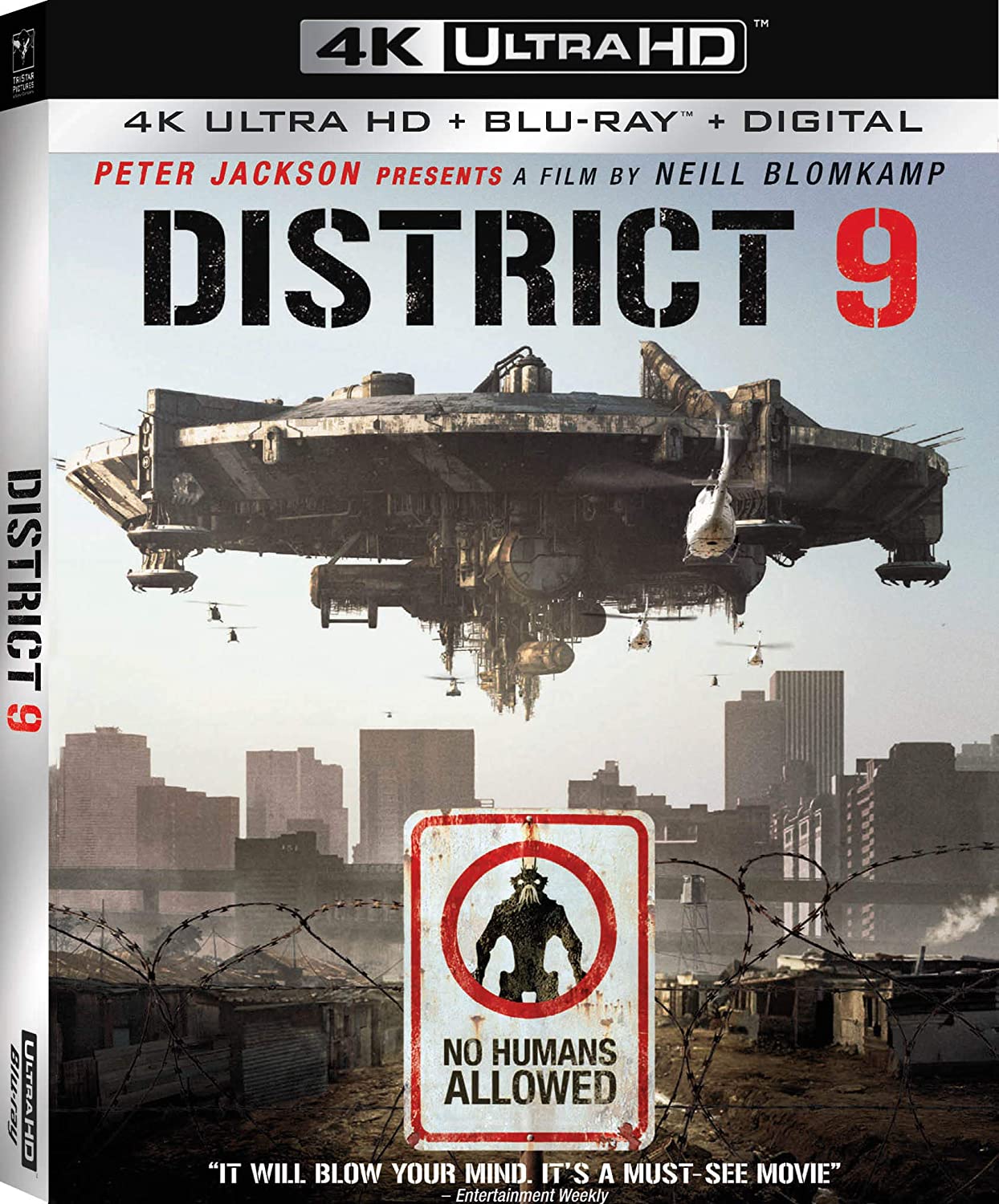 Zombie: 4K (Blue Underground, 4K Ultra HD/Blu Combo)
In Italy, it was considered the 'unofficial sequel' to DAWN OF THE DEAD. In England, it was known as ZOMBIE FLESH EATERS and banned as obscene. In America, it was called ZOMBIE and advertised with the depraved tag line ''WE ARE GOING TO EAT YOU!'' Tisa Farrow (THE GRIM REAPER), Ian McCulloch (CONTAMINATION), Al Cliver (CANNIBALS), and Richard Johnson (THE HAUNTING) star in this worldwide splatter sensation directed by 'Maestro Of Gore' Lucio Fulci (CITY OF THE LIVING DEAD, THE HOUSE BY THE CEMETERY) that remains one of the most eye-skewering, skin-ripping, gore-gushingly graphic horror hits of all time!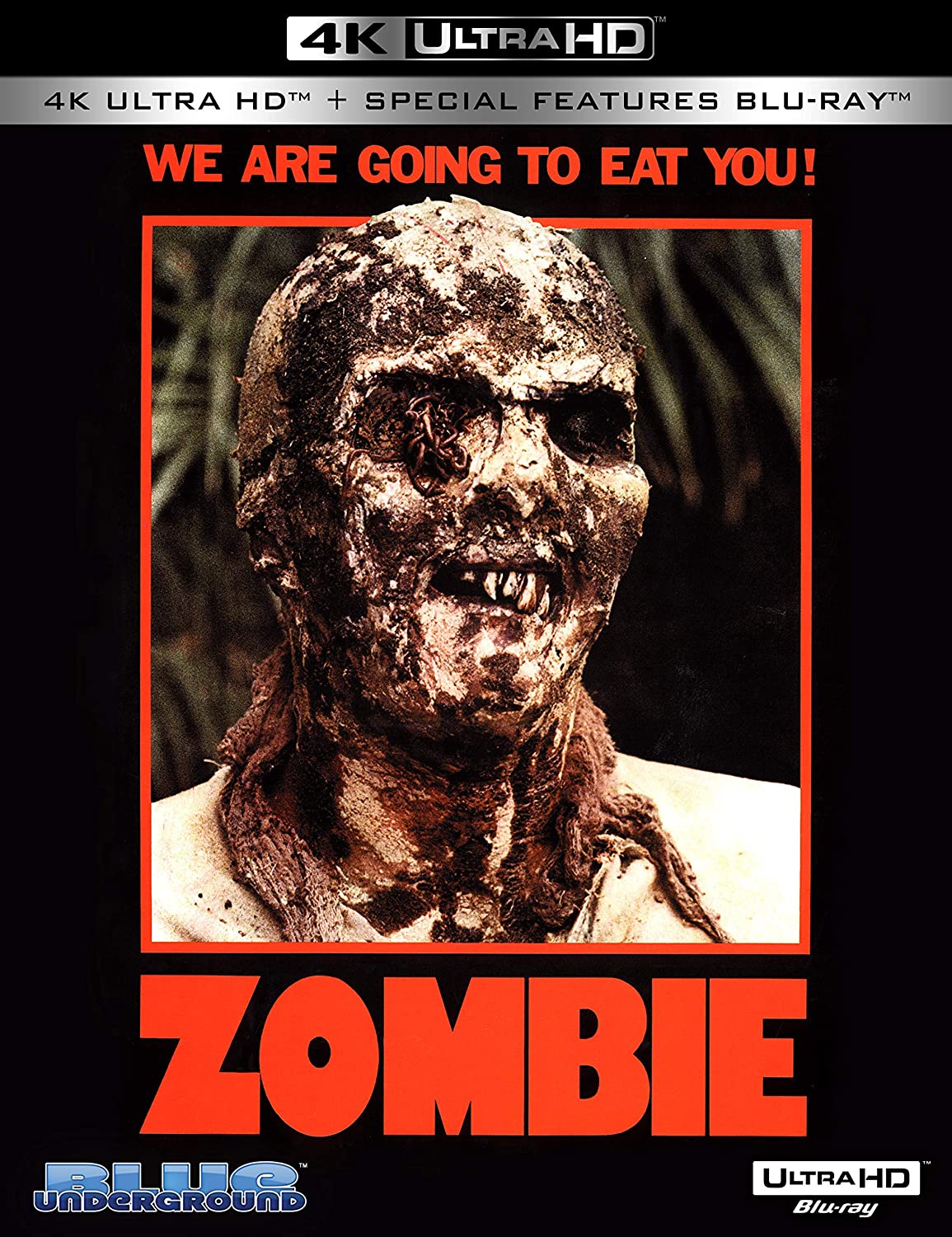 Mad Max 4K (Kino Lorber, 4K Ultra HD)
From George Miller, the acclaimed director of The Road Warrior, The Witches of Eastwick, Lorenzo's Oil and Mad Max: Fury Road, comes this post-apocalyptic masterpiece starring screen legend Mel Gibson (Lethal Weapon, Braveheart, Payback). In the ravaged near-future, a savage motorcycle gang rules the road. Terrorizing innocent civilians while tearing up the streets, the ruthless gang laughs in the face of a police force hell-bent on stopping them. But they underestimate one officer: Max (Gibson). And when the bikers brutalize Max's best friend and family, they send him into a mad frenzy that leaves him with only one thing left in the world to live for—revenge!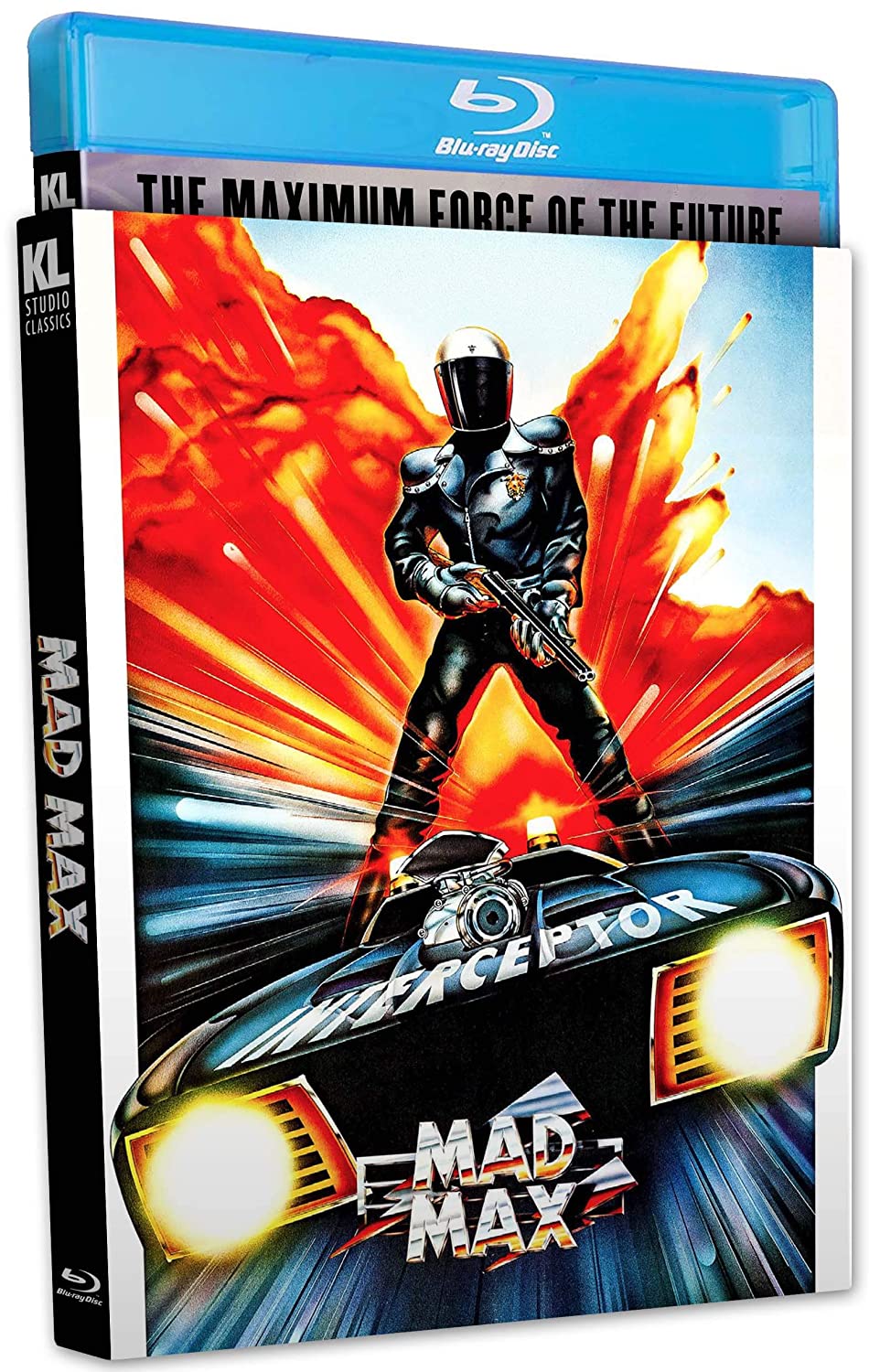 V for Vendetta 4K (Warner Bros. Home Entertainment, 4K Ultra HD/Blu/Digital Combo)
Set against the futuristic landscape of totalitarian Britain, V For Vendetta tells the story of a mild-mannered young woman named Evey (Natalie Portman) who is rescued from a life-and-death situation by a masked man (Hugo Weaving) known only as "V." Incomparably charismatic and ferociously skilled in the art of combat and deception, V ignites a revolution when he urges his fellow citizens to rise up against tyranny and oppression. As Evey uncovers the truth about V's mysterious background, she also discovers the truth about herself - and emerges as his unlikely ally in the culmination of his plan to bring freedom and justice back to a society fraught with cruelty and corruption.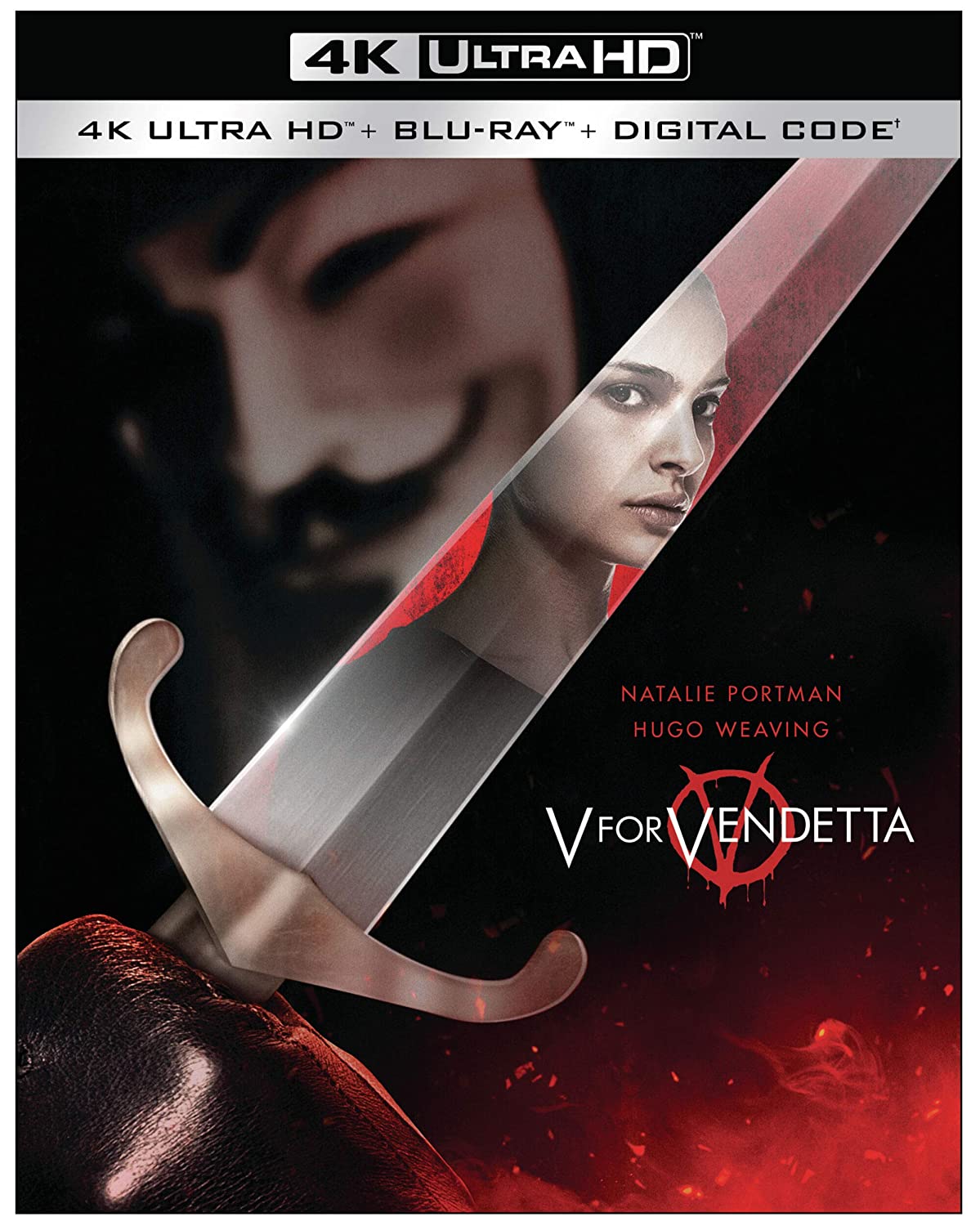 Total Recall 30th Anniversary 4K (Lionsgate, 4K Ultra HD/Blu/Digital) – Available on December 8th
Fully reimagined in stunning 4K for its 30th anniversary — and remastered in Dolby Vision and Dolby Atmos — Paul Verhoeven's out-of-this-world sci-fi thrill ride can now be experienced like never before! In this splintered-reality mind-bender, it's the year 2084, and construction worker Quaid (Schwarzenegger) is haunted by dreams of Mars, a place he's never been. Against his wife's (Sharon Stone) wishes, Quaid goes to Rekall, a memory-implant company that promises a thrilling virtual trip to the red planet. But what Quaid "remembers" is that he's a secret agent whose cover has been blown…and that he must return to Mars at any cost.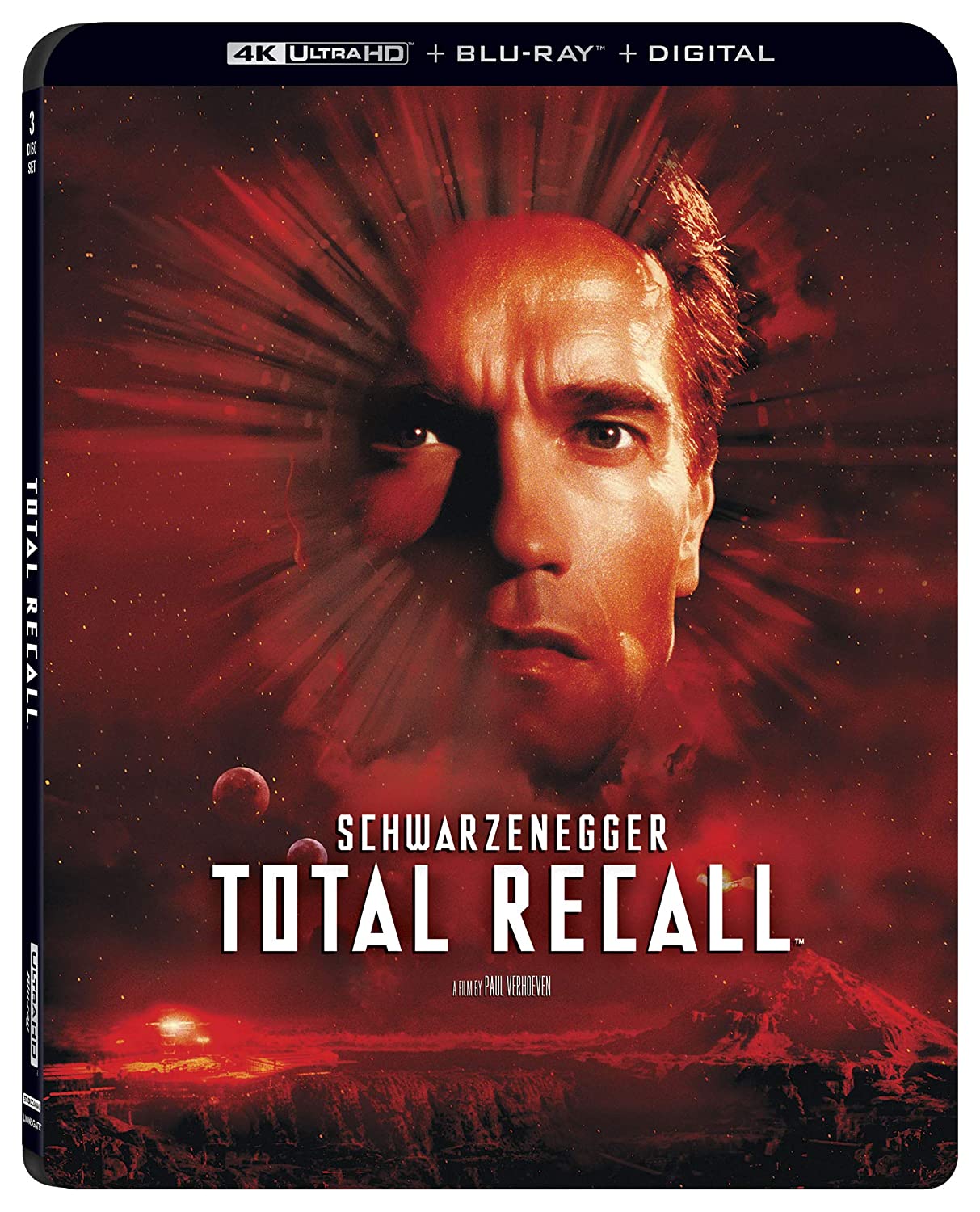 Tremors 4K (Arrow Video, 4K Ultra HD) – Available December 15th
Good-ol-boy handymen Val (Kevin Bacon) and Earl (Fred Ward) are sick of their dead-end jobs in one-horse desert town Perfection, Nevada (population: 14). Just as they re about to escape Perfection forever, however, things start to get really weird: half-eaten corpses litter the road out of town; the phone lines stop working; and a plucky young scientist shows evidence of unusually strong seismic activity in the area. Something is coming for the citizens of Perfection and it s under the goddamn ground!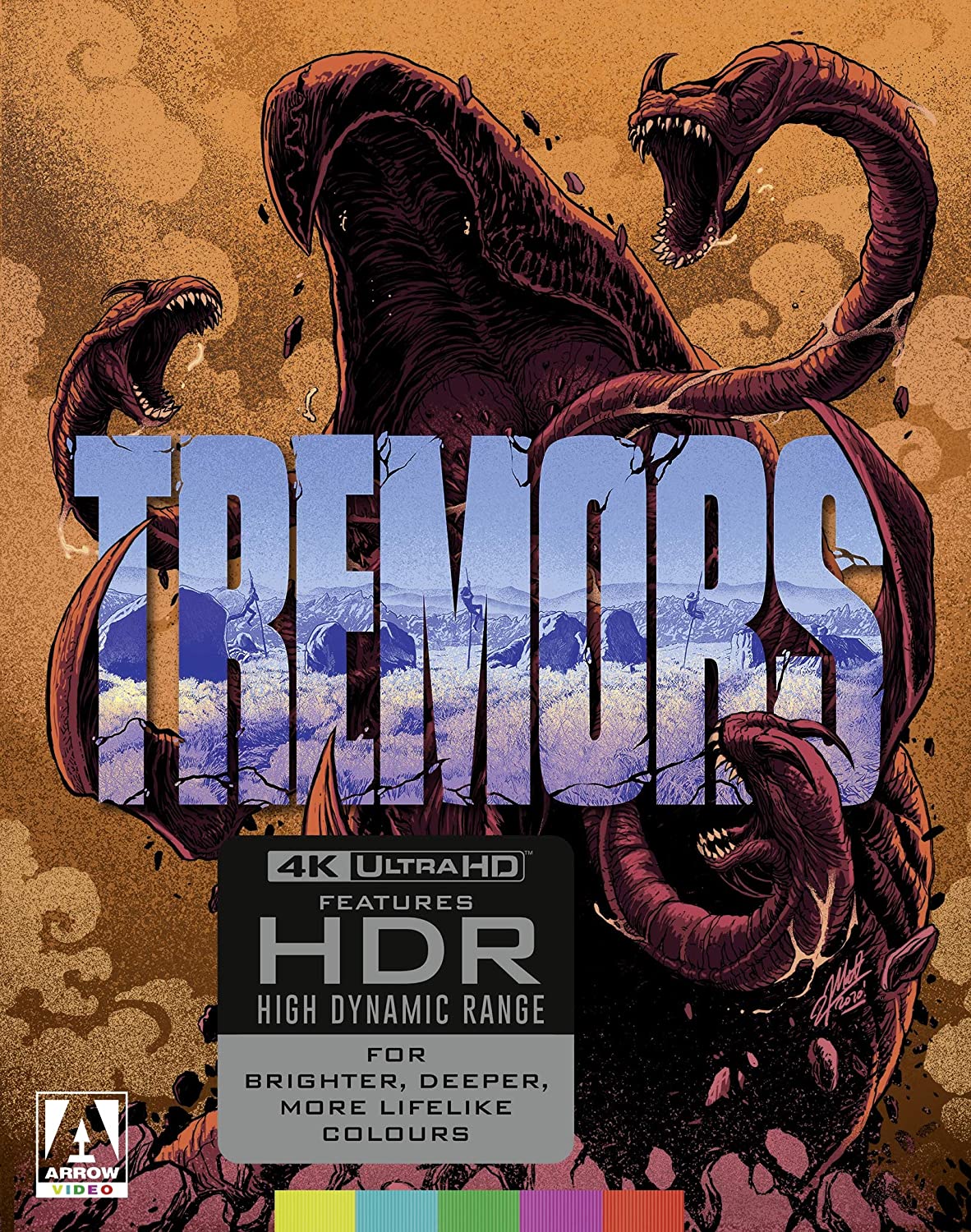 Resident Evil 4K Collection (Sony Pictures Home Entertainment, 4K Ultra HD/Blu-ray)
Experience the exhilarating epic journey of Resident Evil from beginning to end, with ALL SIX LIVE ACTION FILMS, together for the first time on 4K Ultra HD in the Resident Evil: Complete Collection! Bring home the must-have Resident Evil collection, with hours of special features and an extended cut of RESIDENT EVIL: APOCALYPSE!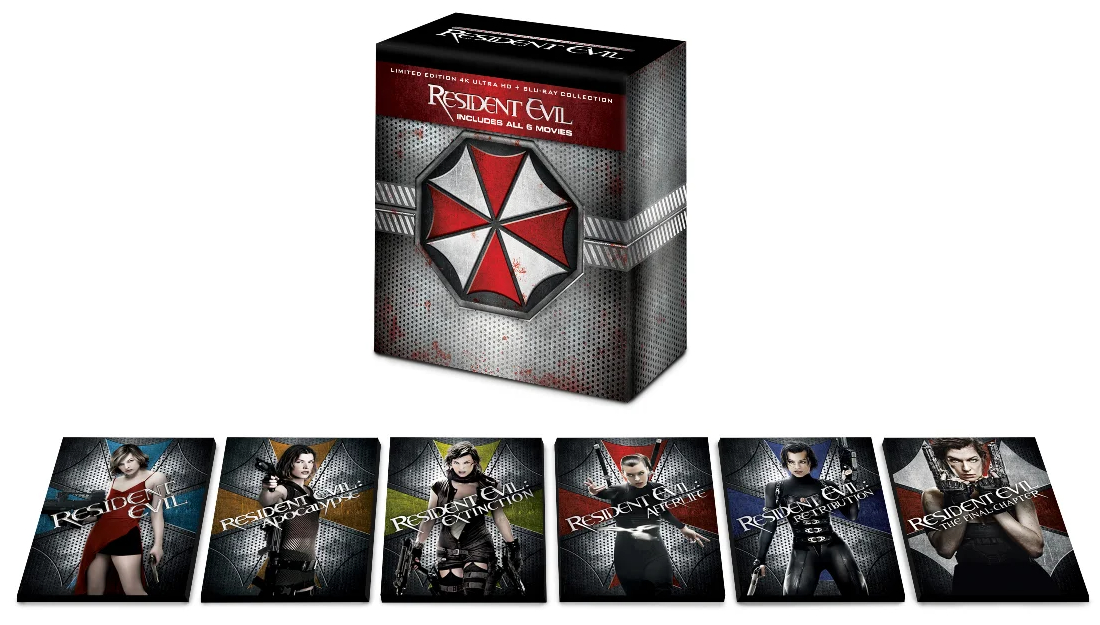 Jaws 4K (Universal Studios Home Entertainment, 4K Ultra HD/Blu/Digital)
Directed by Academy Award winner Steven Spielberg, Jaws set the standard for edge-of-your-seat suspense, quickly becoming a cultural phenomenon and forever changing the movie industry. When the seaside community of Amity finds itself under attack by a dangerous great white shark, the town's chief of police (Roy Scheider), a young marine biologist (Richard Dreyfuss) and a grizzled shark hunter (Robert Shaw) embark on a desperate quest to destroy the beast before it strikes again. Featuring an unforgettable score that evokes pure terror, Jaws remains one of the most influential and gripping adventures in motion picture history.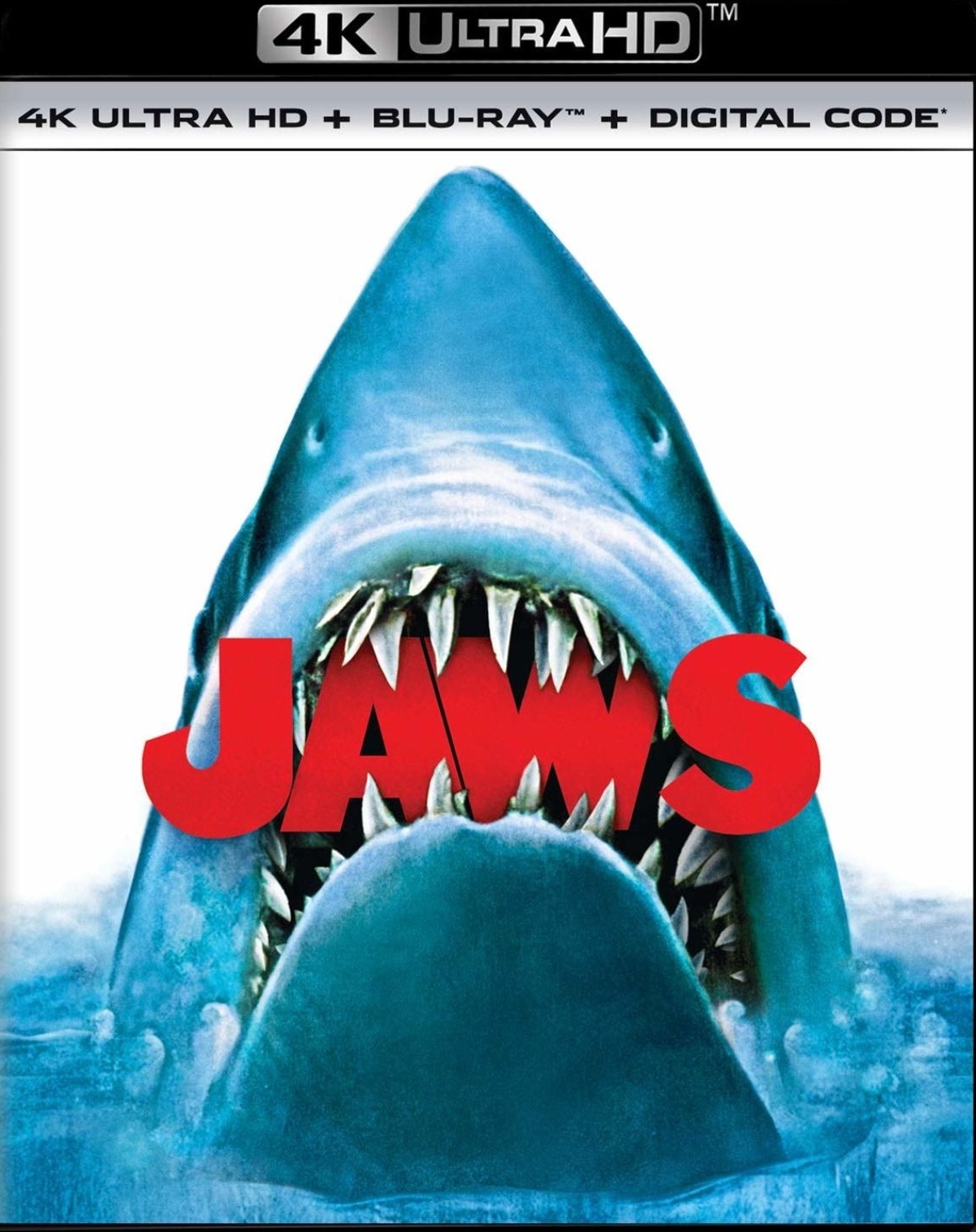 War of the Worlds (2005) 4K (Paramount Home Entertainment, 4K Ultra HD/Blu/Digital)
An iconic star, a legendary filmmaker and an all-time sci-fi classic come together with spectacular results in War of the Worlds. Tom Cruise stars as Ray Ferrier, an ordinary man who summons extraordinary courage to protect his children when a global army of alien invaders set their sights and their devastating war machines upon Earth and the entire human population. The masterful direction of multi-Academy Award-winning filmmaker Steve Spielberg dazzles the eye and touches the heart in this astonishing adventure based on the original story by H.G. Wells.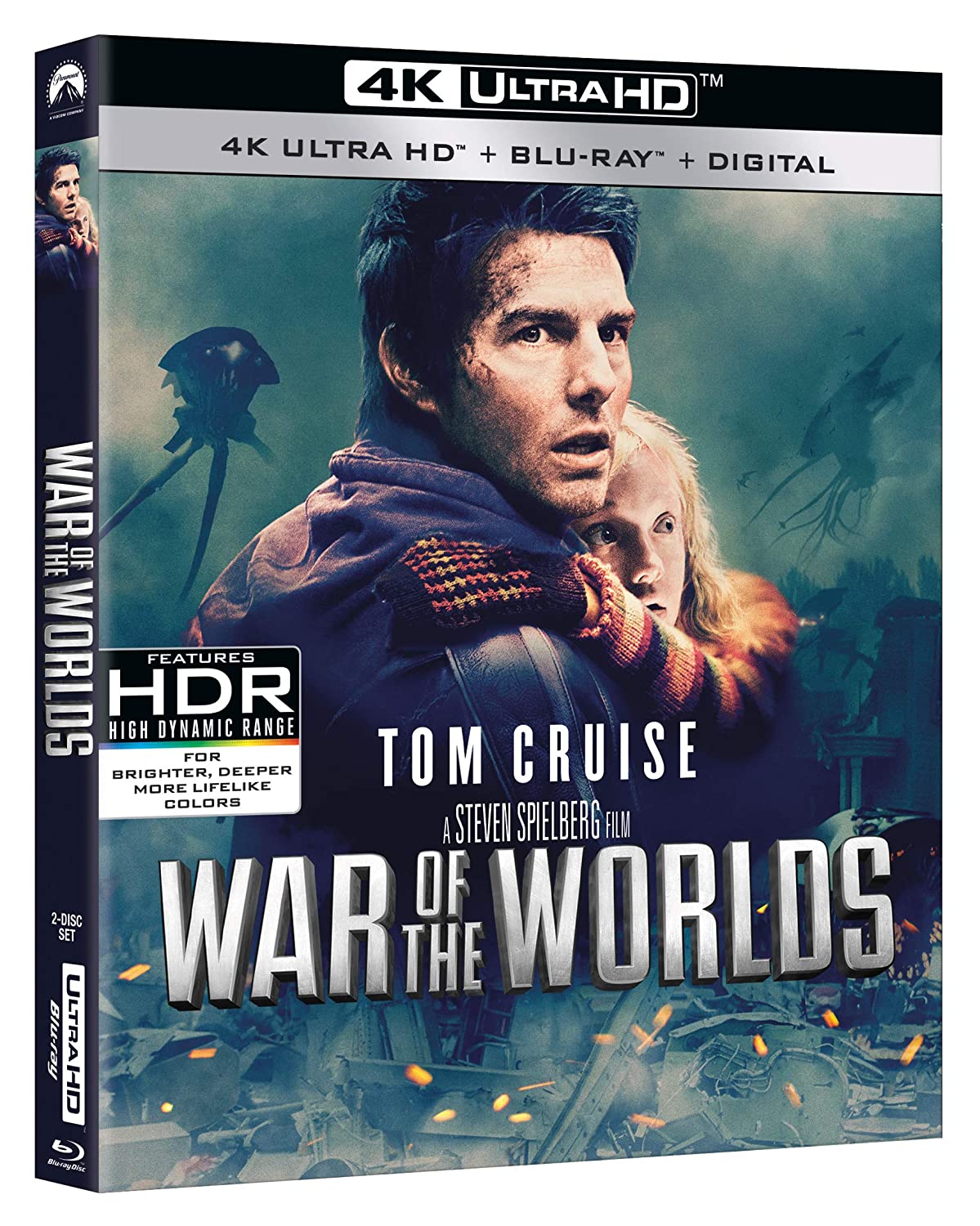 Parasite 4K (Universal Studios Home Entertainment, 4K Ultra HD/Blu & DVD)
Meet the Park family, the picture of aspirational wealth. And the Kim family, rich in street smarts but not much else. Be it chance or fate, these two houses are brought together and the Kims sense a golden opportunity. Masterminded by college-aged Ki-woo, the Kim children expediently install themselves as tutor and art therapist to the Parks. Soon, a symbiotic relationship forms between the two families. The Kims provide "indispensable" luxury services while the Parks obliviously bankroll their entire household. When a parasitic interloper threatens the Kims' newfound comfort, a savage, underhanded battle for dominance breaks out, threatening to destroy the fragile ecosystem between the Kims and the Parks. By turns darkly hilarious and heart-wrenching, Parasite showcases a modern master at the top of his game.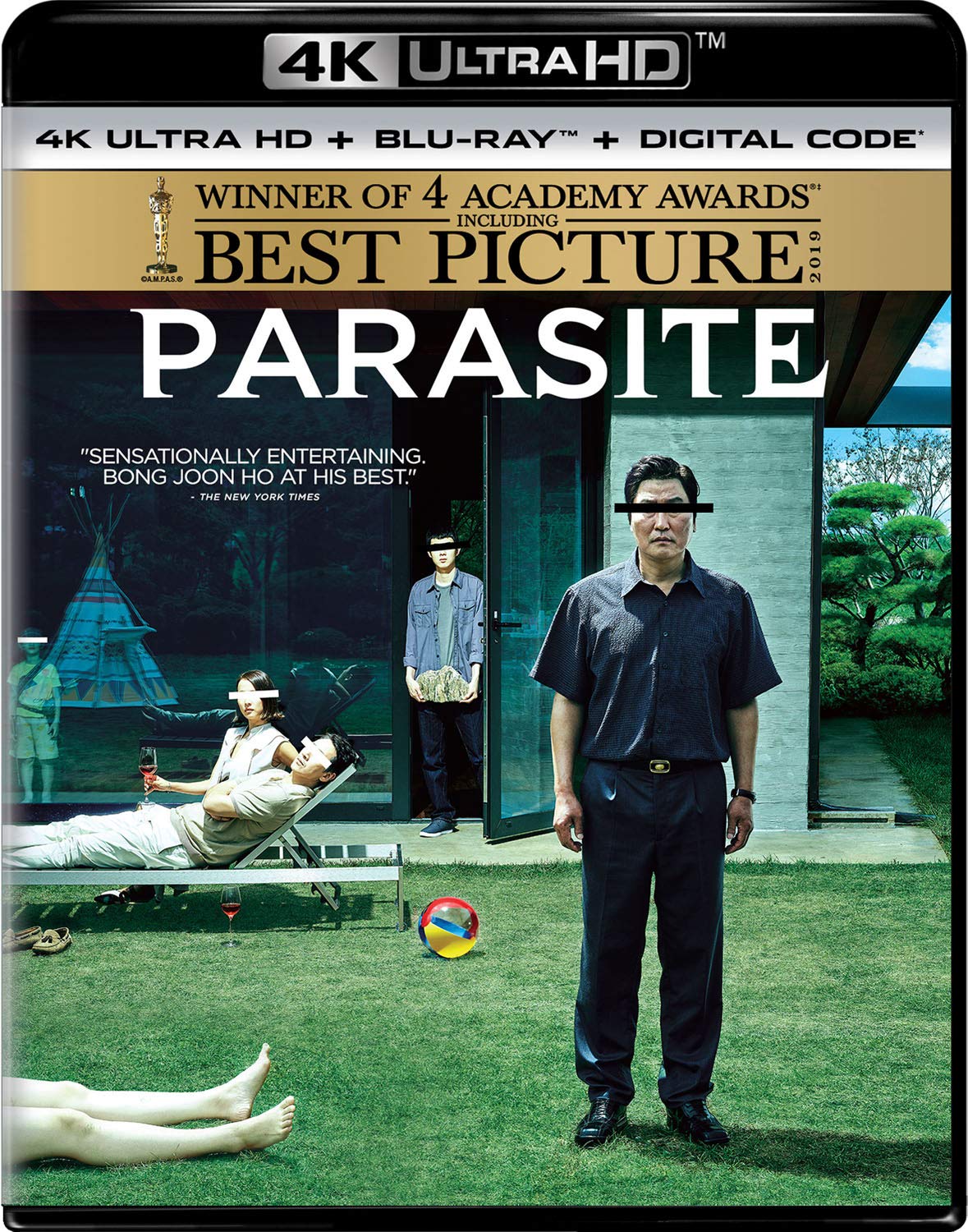 Back to the Future: The Ultimate Trilogy 4K (Universal Pictures Home Entertainment, 4K Ultra HD/Blu/Digital, Blu/Digital Combo & DVD)
Experience one of the most popular movie series of all time like never before with the Back to the Future 35th Anniversary Trilogy Limited Edition Gift Set featuring a collectible levitating Hoverboard replica! Join Marty McFly (Michael J. Fox), Doc Brown (Christopher Lloyd) and a time traveling DeLorean for the adventure of a lifetime as they travel to the past, present and future, setting off a time-shattering chain reaction that disrupts the space-time continuum! From filmmakers Steven Spielberg, Robert Zemeckis and Bob Gale, this unforgettable collection features hours of bonus features and is an unrivaled trilogy that stands the test of time.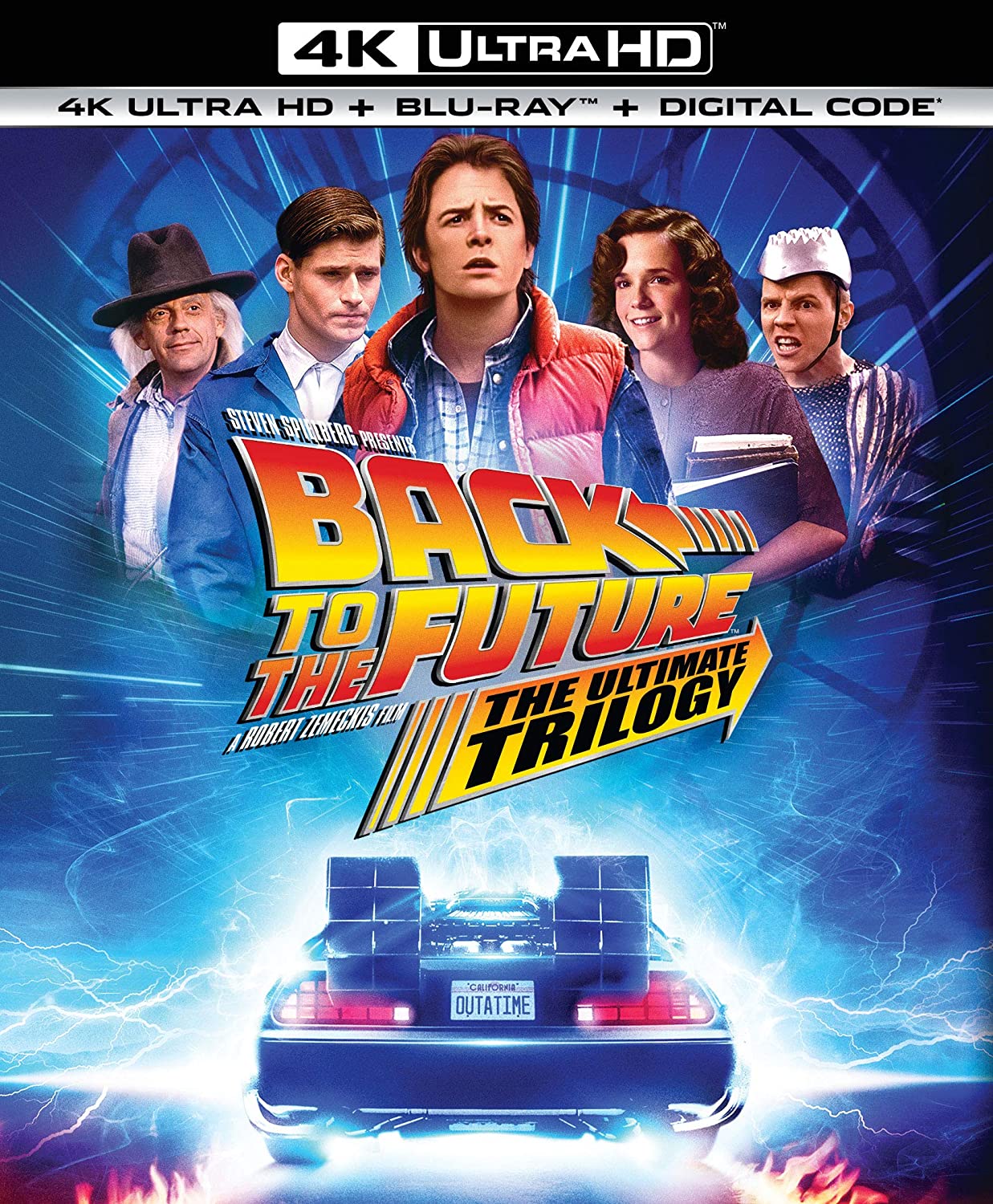 The House by the Cemetery 4K (Blue Underground, 4K Ultra HD/Special Features Blu-ray)
A young family moves from their cramped New York City apartment to a spacious new home in New England. But this is no ordinary house in the country: the previous owner was the deranged Dr. Freudstein, whose monstrous human experiments have left a legacy of bloody mayhem. Now, someone - or something - is alive in the basement, and home sweet home is about to become a horrific hell on earth.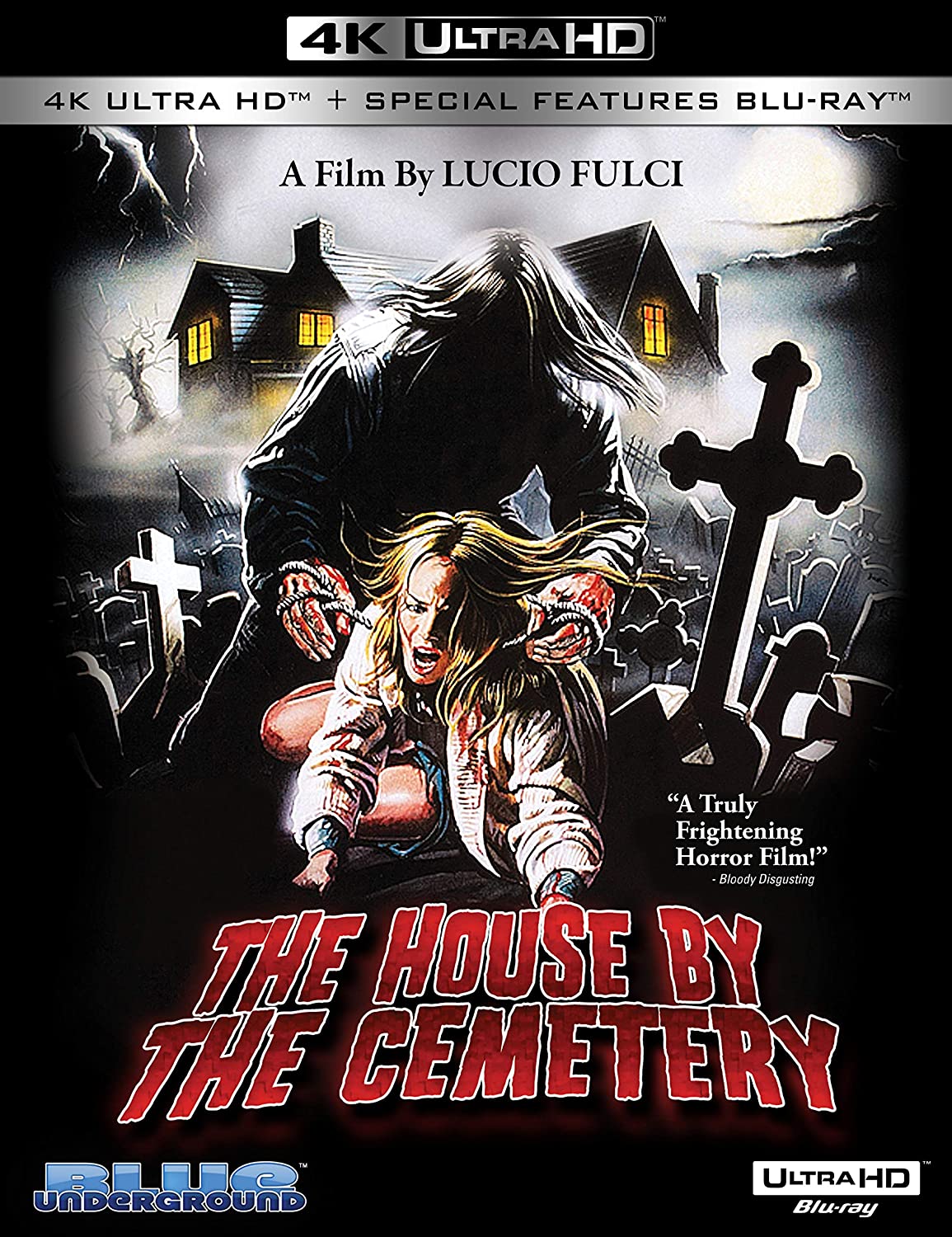 The New York Ripper 4K (Blue Underground, 4K Ultra HD/Blu-ray)
A blade-wielding psychopath is on the loose, turning The Big Apple bright red with the blood of beautiful young women. As NYPD detective Fred Williams (Jack Hedley of FOR YOUR EYES ONLY) follows the trail of butchery from the decks of the Staten Island Ferry to the sex shows of Times Square, each brutal murder becomes a sadistic taunt. In the city that never sleeps, the hunt is on for the killer that can t be stopped!
Co-written and directed by acclaimed horror maestro Lucio Fulci (ZOMBIE, CITY OF THE LIVING DEAD) and filmed on location in the mean streets of New York City, this is one of Fulci s most savage and controversial thrillers. Now Blue Underground s acclaimed restoration of THE NEW YORK RIPPER, scanned in 4K 16-bit from the original 35mm 2-perf camera negative, is presented with Dolby Vision HDR and a new Dolby Atmos audio mix, gushing with hours of Extras!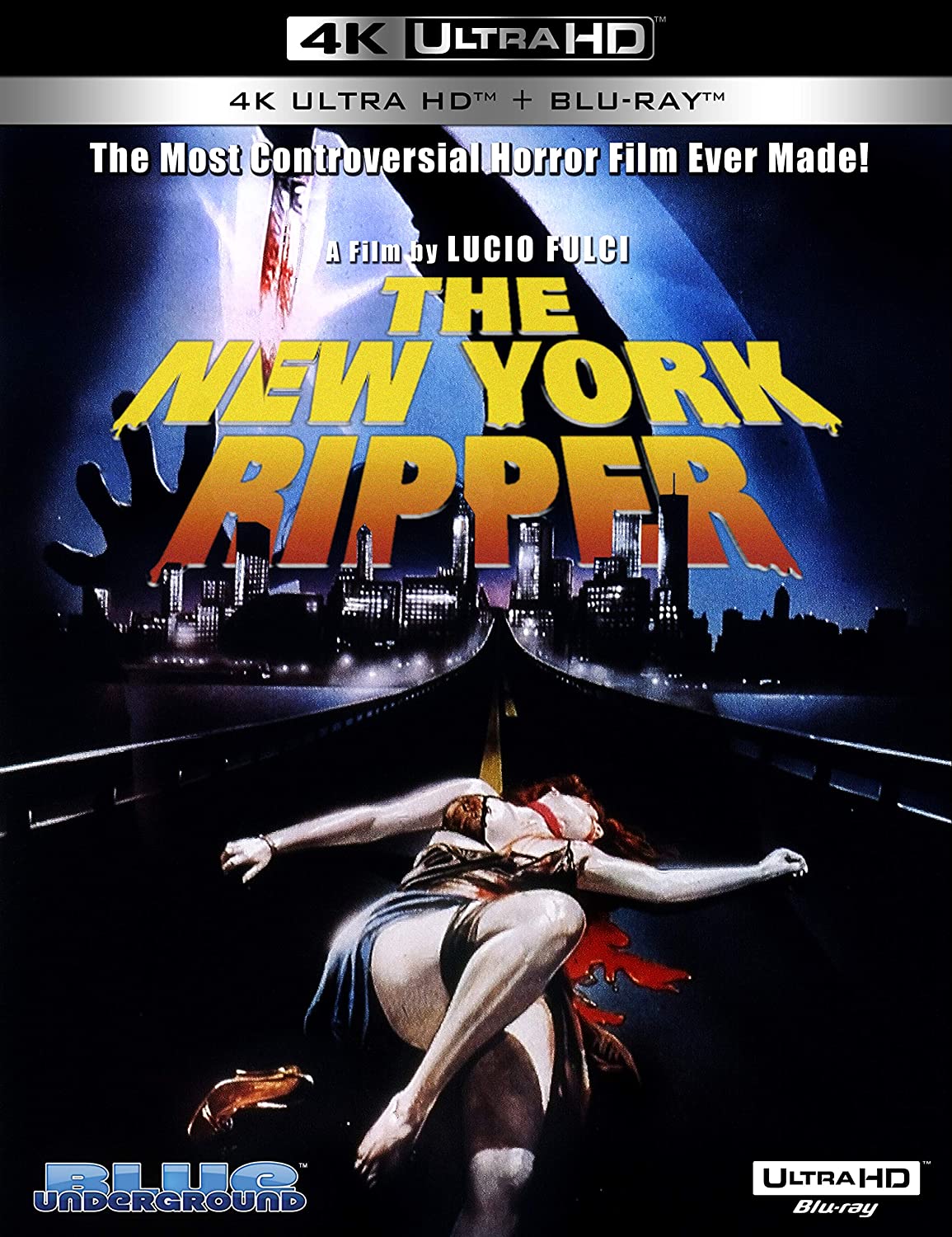 Beetlejuice 4K (Warner Bros. Home Entertainment, 4K Ultra HD/Blu Combo)
Michael Keaton, Geena Davis, Alex Baldwin and Winona Ryder star in director Tim Burton's comic twist on supernatural horror tales-Beetlejuice. When a couple of nice, young homebody ghosts (Baldwin and Davis) try to haunt the pretentious humans who have moved into their house, they ask for help from a demonic wraith (Keaton) they cannot control in this comic fantasy that mixes the quick and the dead with a laugh and a fright.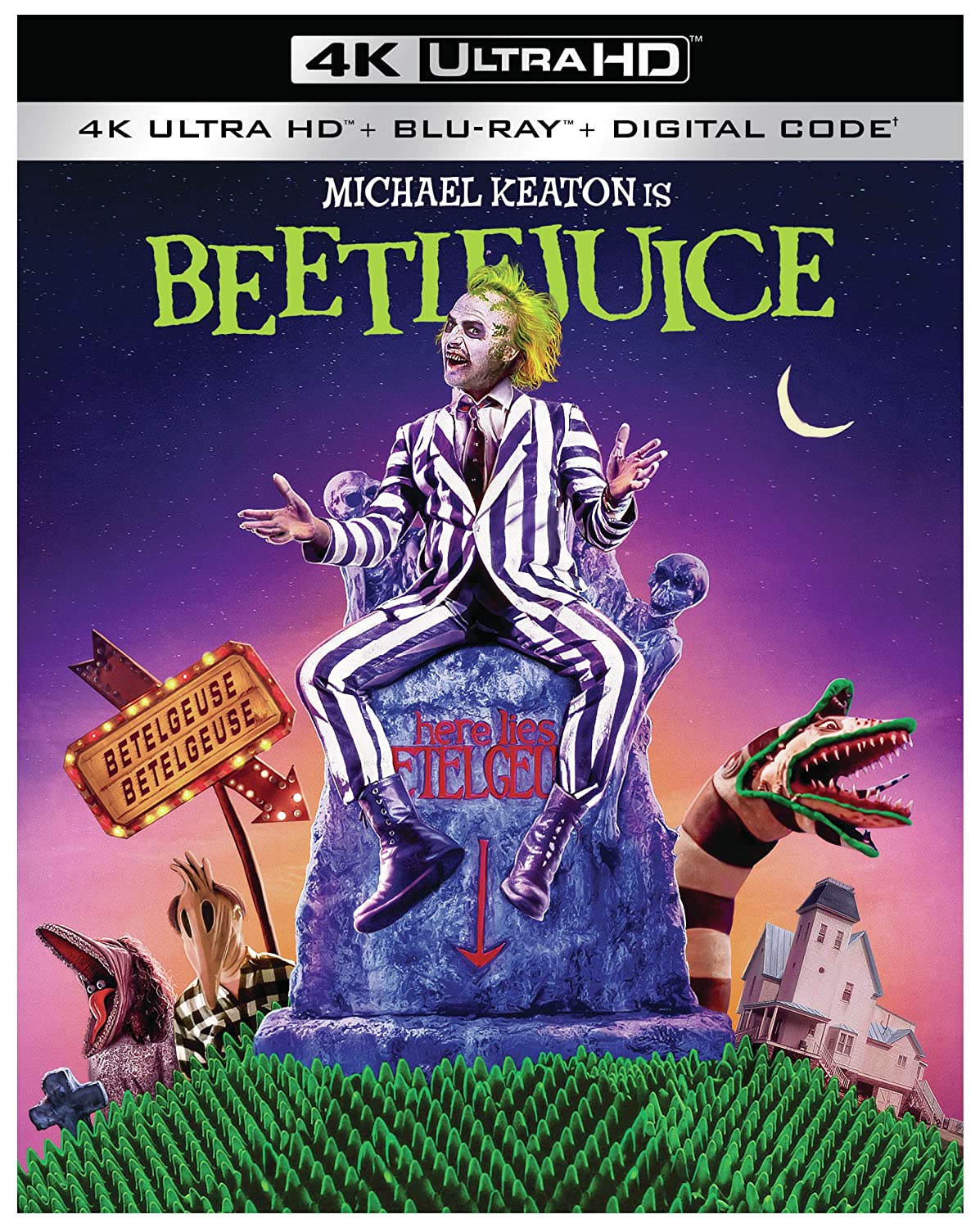 Daughters of Darkness 4K (Blue Underground, 4K Ultra HD/Blu/CD Combo)
International screen icon Delphine Seyrig (LAST YEAR AT MARIENBAD) stars as Elizabeth Bathory, an ageless Countess with a beautiful young companion (Goth goddess Andrea Rau) and a legendary legacy of perversion. But when the two women seduce a troubled newlywed couple (Canadian beauty Danielle Ouimet and John Karlen of DARK SHADOWS and CAGNEY & LACEY), they unleash a frenzy of sudden violence and depraved desire that shocked both art house audiences and grindhouse crowds worldwide.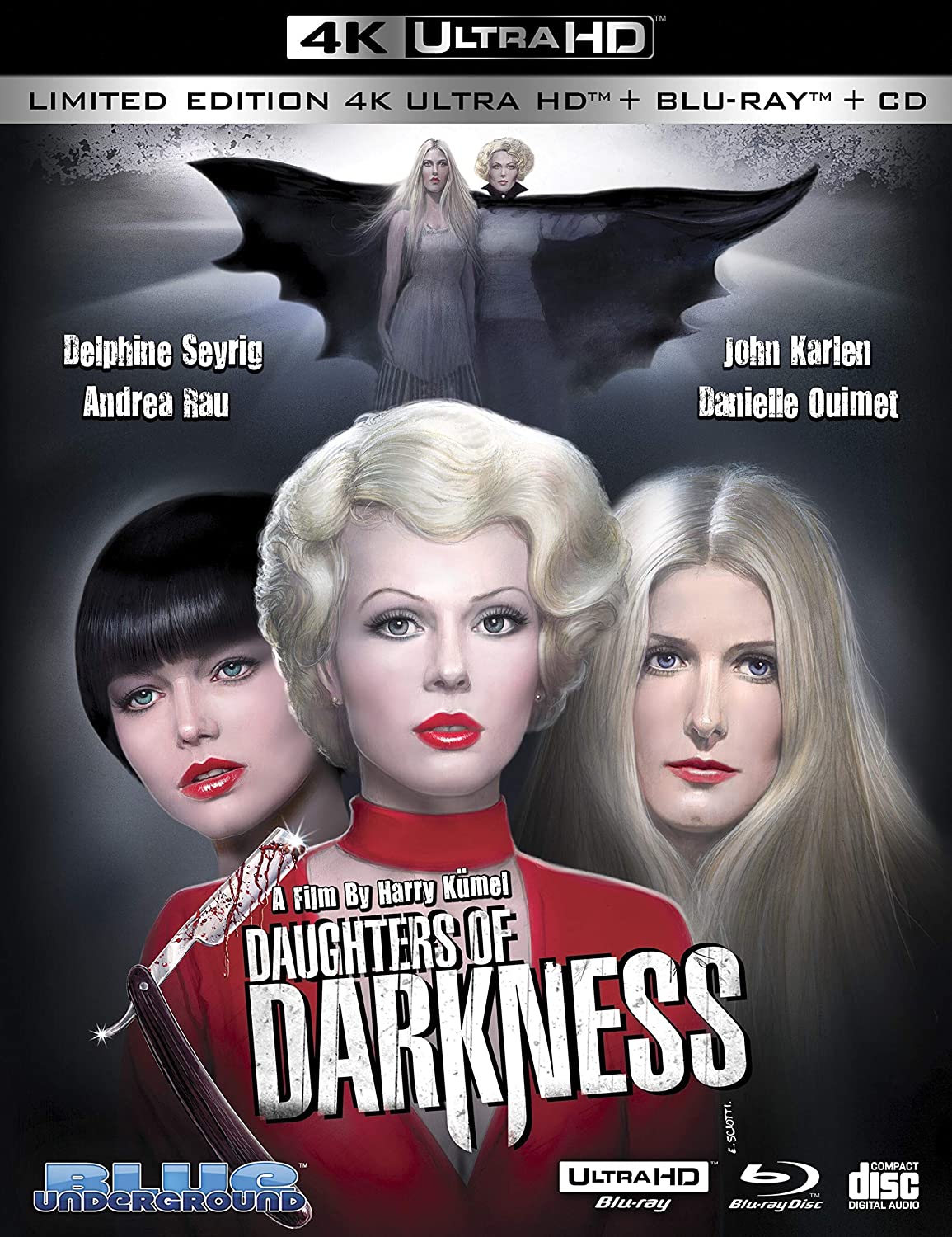 Pitch Black 4K (Arrow Video, 4K Ultra HD)
When an intergalactic transport ship crashes on a remote desert planet with no sign of help on the horizon, the survivors, led by Fry (Radha Mitchell), band together to find a way back home. Among the passengers is Riddick (Vin Diesel), a convicted murderer being transported by marshal Johns (Cole Hauser) and now freed of his chains and on the loose. But as a solar eclipse plunges the planet into total darkness, a threat even worse than Riddick reveals itself, and the last humans standing may have to form an uneasy truce with the cunning fugitive (whose eyes have been surgically altered to see in the dark) to last the long night.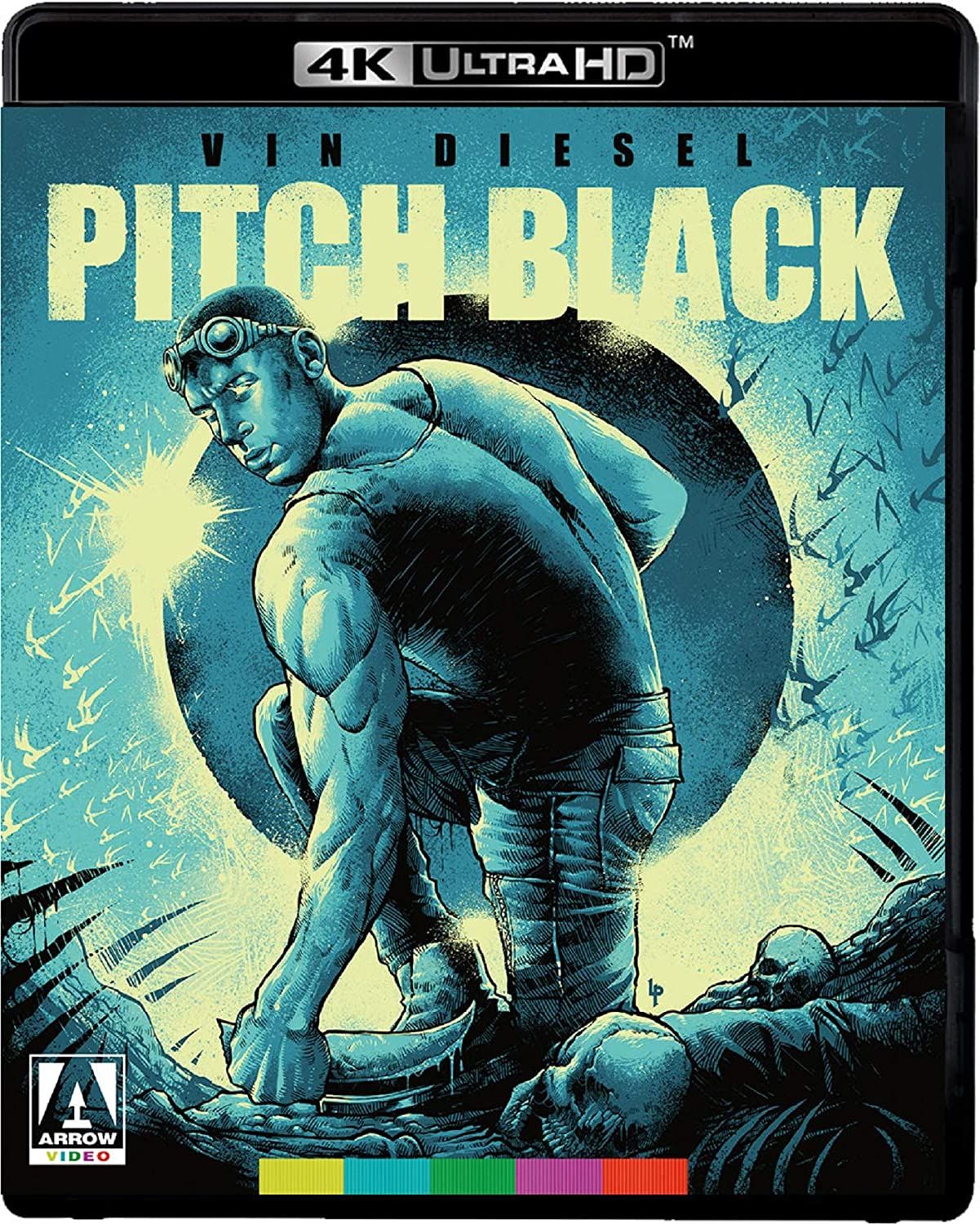 STUNNING STEELBOOKS:
The Slumber Party Massacre: Limited Edition Steelbook (Scream Factory, Blu-ray)
When Trish (Michele Michaels) decides to invite her high school basketball teammates over for a slumber party, she has no idea the night is going to end with an unexpected guest crashing the party – an escaped mental patient and his portable power drill – in the cult classic, The Slumber Party Massacre.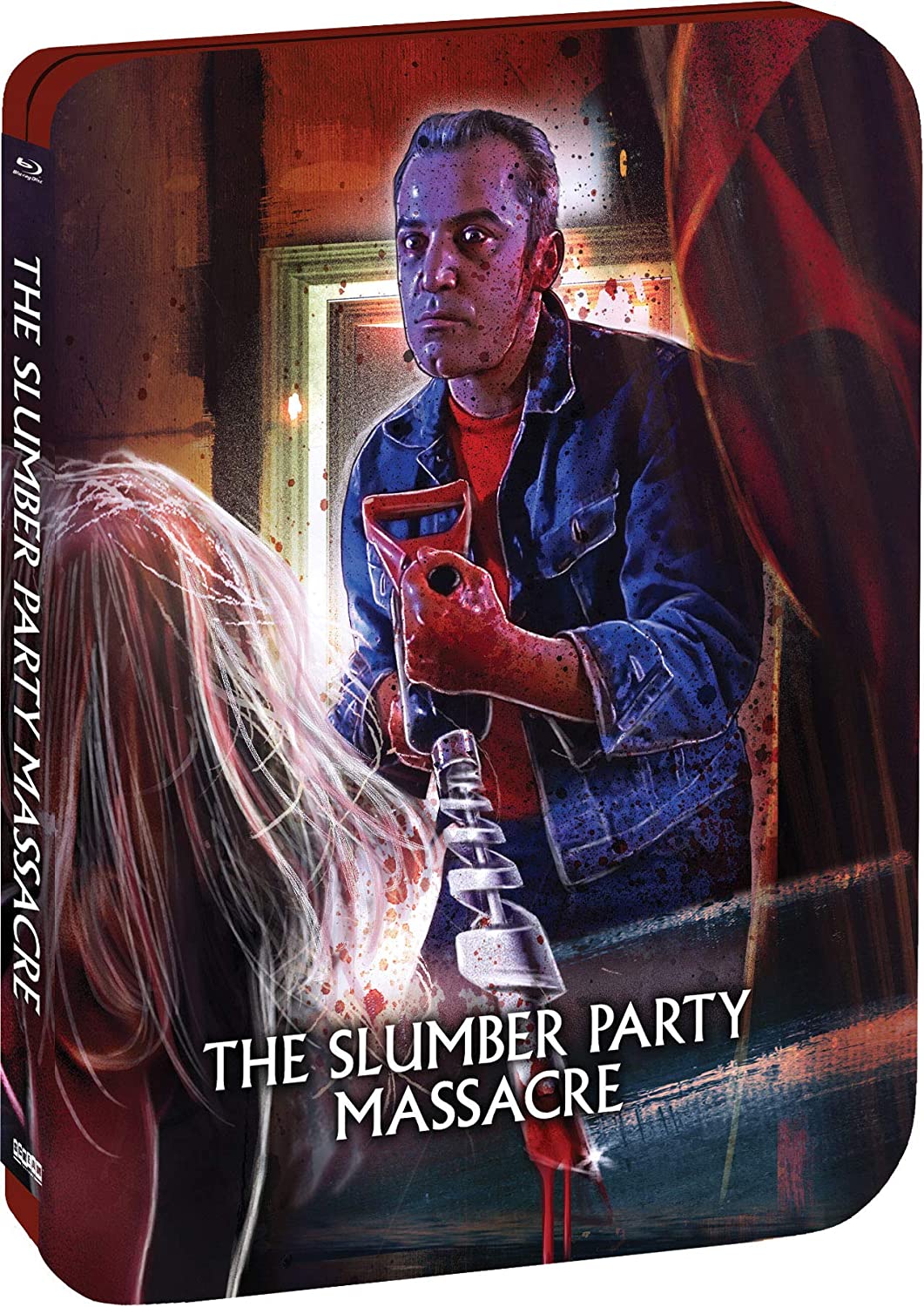 A Quiet Place 4K: Steelbook Edition (Paramount/Mondo, 4K Ultra HD)
If they hear you, they hunt you. In this terrifyingly suspenseful thriller, a family must navigate their lives in silence to avoid mysterious creatures that hunt by sound. Knowing that even the slightest whisper or footstep can bring death, Evelyn (Emily Blunt) and Lee (John Krasinski) Abbott are determined to find a way to protect their children at all costs while they desperately search for a way to fight back.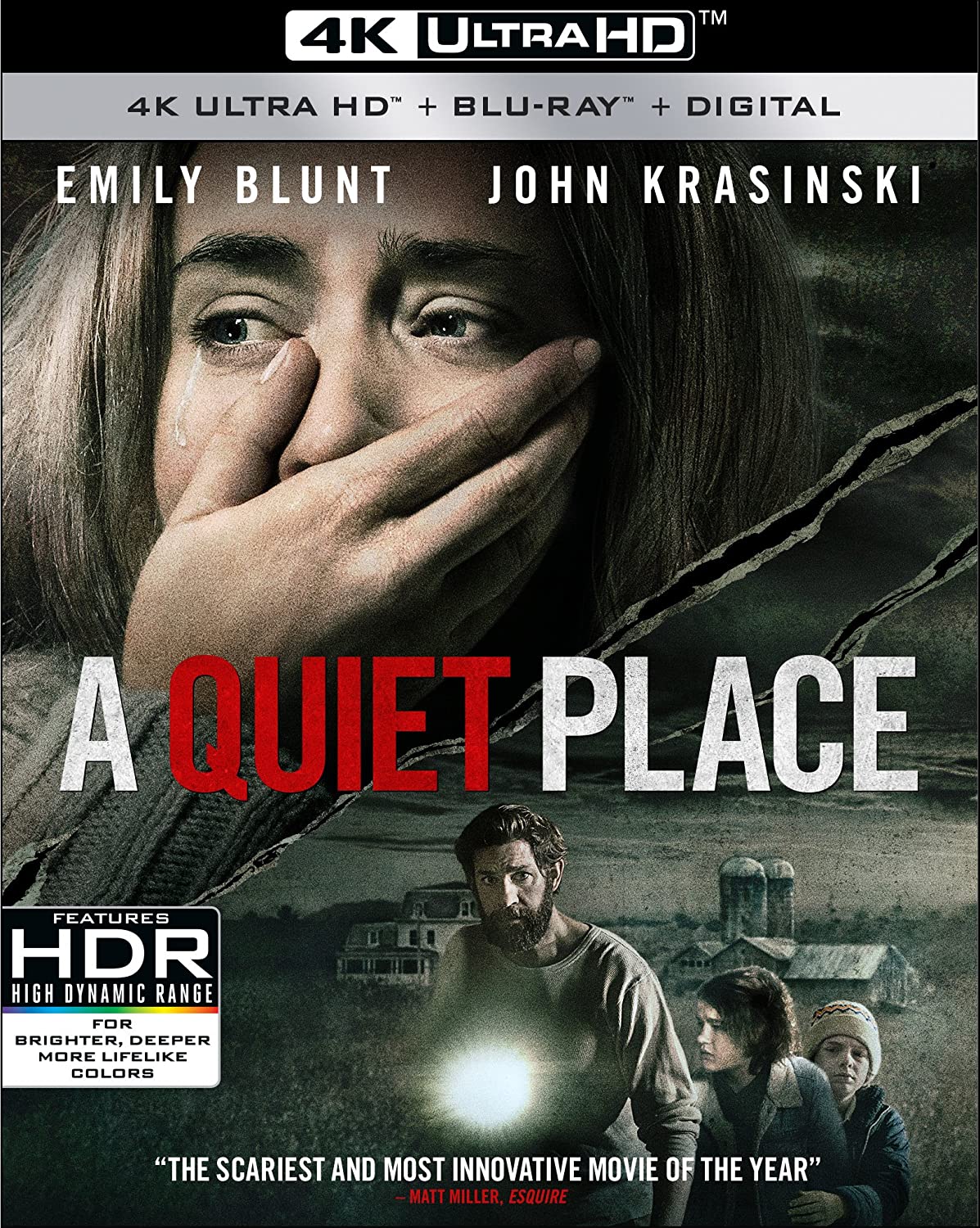 Tigers Are Not Afraid: Steelbook Edition (RLJE Films/Shudder, Blu/DVD & DVD)
TIGERS ARE NOT AFRAID is a haunting horror fairytale set against the backdrop of Mexico's devastating drug wars; TIGERS ARE NOT AFRAID follows a group of orphaned children who are unexpectedly given three magical wishes. As they run from the cartel that murdered their parents and the ghosts that haunt them, they must decide how to use this special gift to save their own lives and the people they love. Acclaimed by critics and filmmakers alike, Guillermo del Toro has called TIGERS ARE NOT AFRAID, "an unsparing blend of fantasy and brutality, innocence and evil."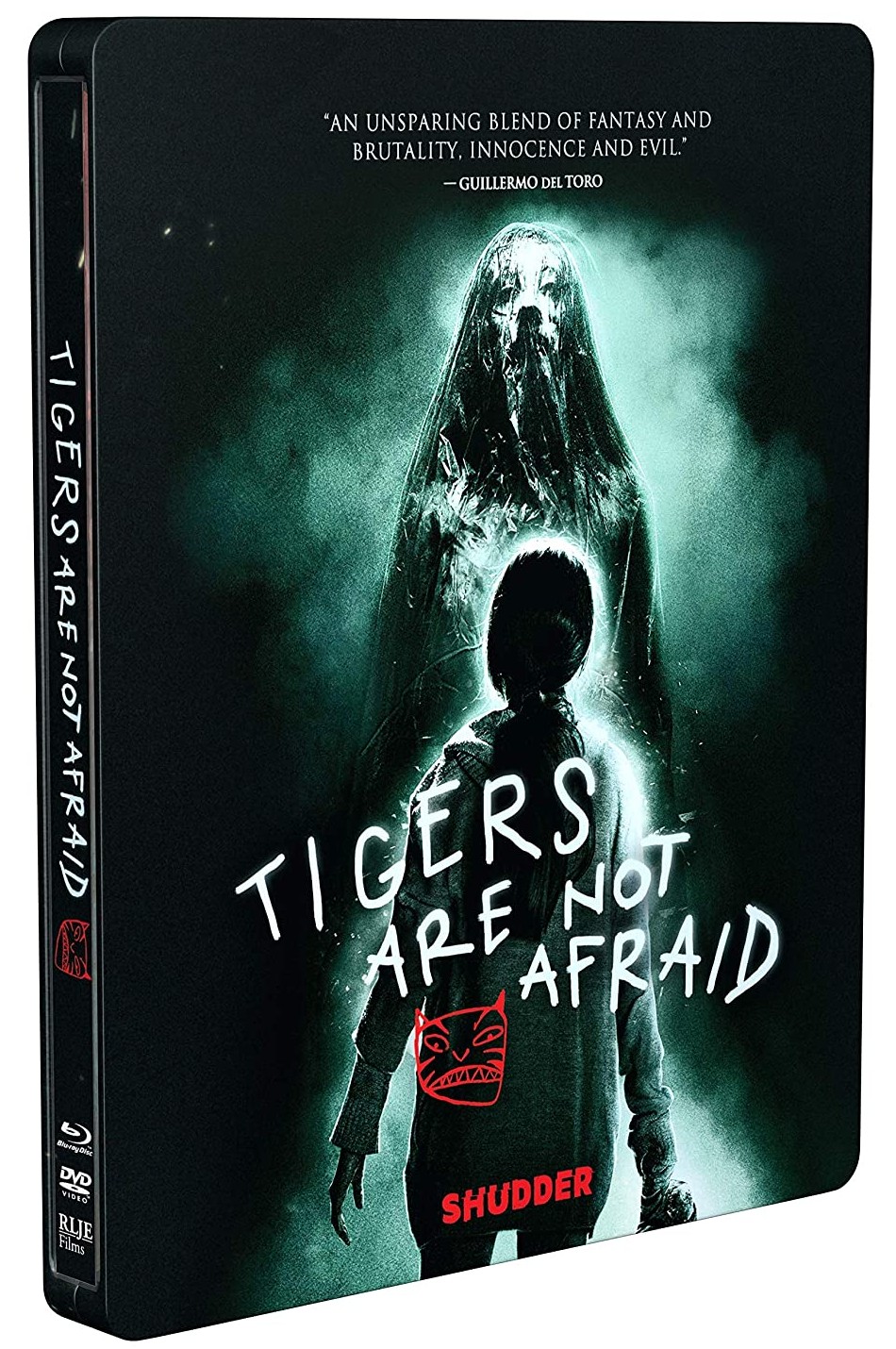 Motel Hell: Steelbook Edition (Scream Factory, Blu-ray) 
It takes all kinds of critters to make Farmer Vincent's fritters! You really are what you eat with Farmer Vincent's smoked meat in this creepy horror yarn which "packs a punch that goes way beyond mere terror" (Boxoffice). Vincent's popular products contain a special ingredient that the psychotic farmer and his sister would literally kill to keep a secret!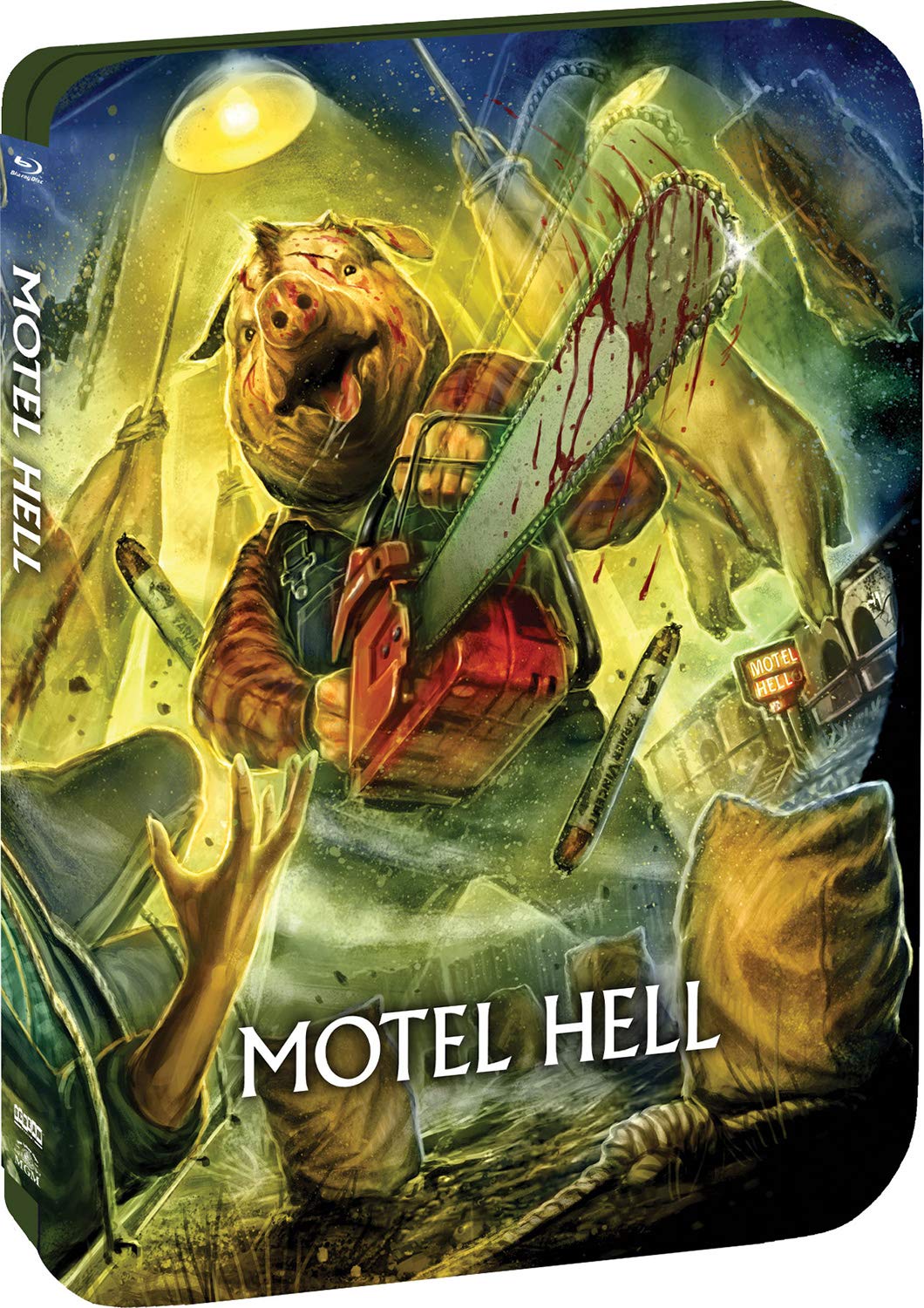 Pumpkinhead: Steelbook Edition (Scream Factory, Blu-ray)
When a group of teenagers inadvertently kill his only son, Ed Harley (Lance Henriksen, Aliens) seeks the powers of a backwoods witch to bring the child back to life. But instead, she invokes "Pumpkinhead"—a monstrously clawed demon which, once reborn, answers only to Ed's bloodlust. But as the creature wreaks its slow, unspeakable tortures on the teens, Ed confronts a horrifying secret about his connection to the beast—and realizes that he must find a way to stop its deadly mission before he becomes one with the creature forever. A terrifying parable of revenge and possession, Pumpkinhead also stars Jeff East (Deadly Blessing), Joel Hoffman (Slumber Party Massacre II) and Kerry Remsen (A Nightmare on Elm Street 2: Freddy's Revenge).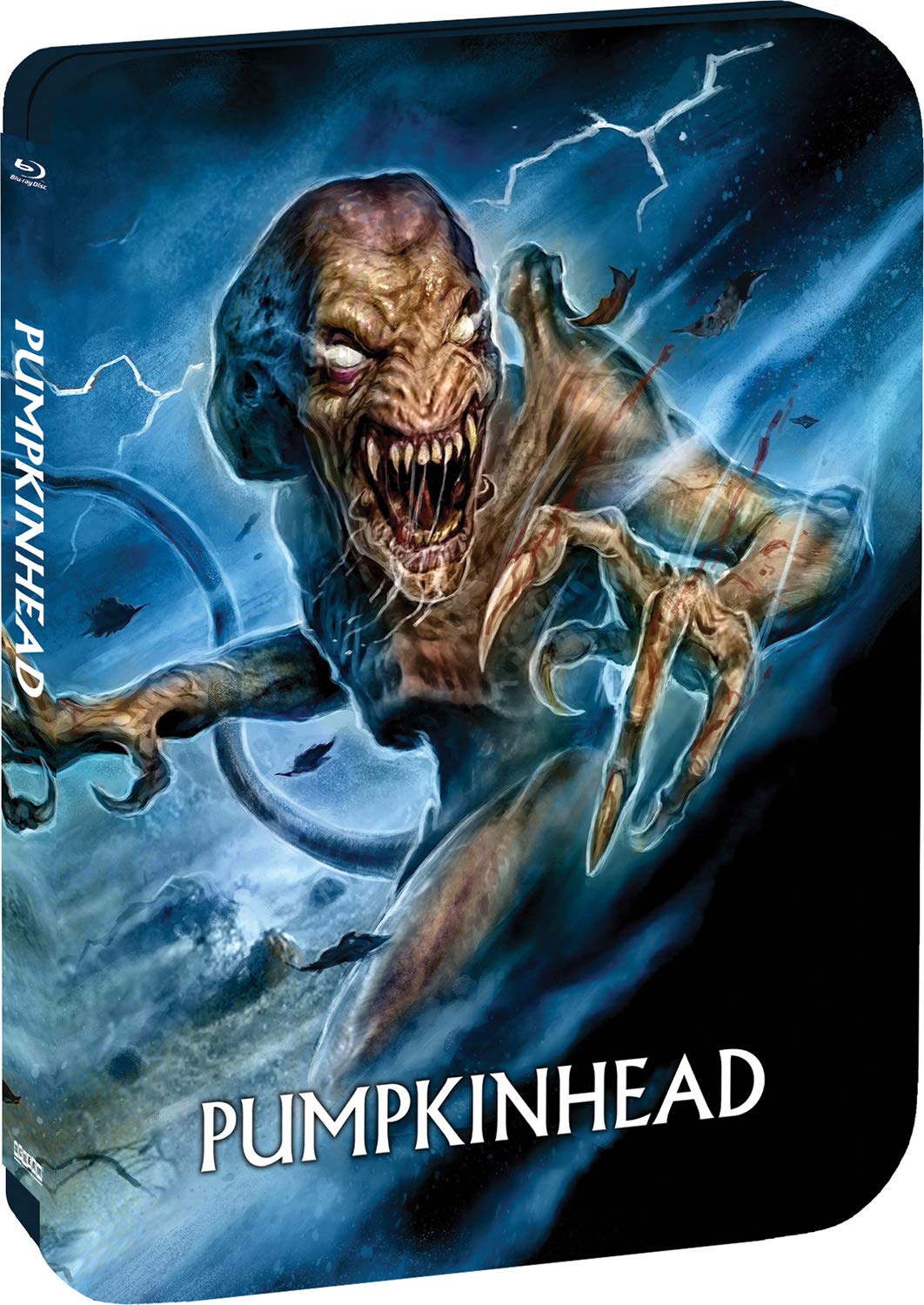 Mandy: Steelbook Edition (RLJE Films, Blu/DVD Combo)
The quiet life of devoted couple Red (Nicolas Cage, Leaving Las Vegas) and Mandy (Andrea Riseborough, Birdman) takes a dark and bizarre turn when a nightmarish cult and their maniacal leader (Linus Roache, "Vikings") seek to possess Mandy…body and soul. A shocking assault on the innocent pair leads to a spiraling, surreal, bloody rampage of all out, mind-altering vengeance.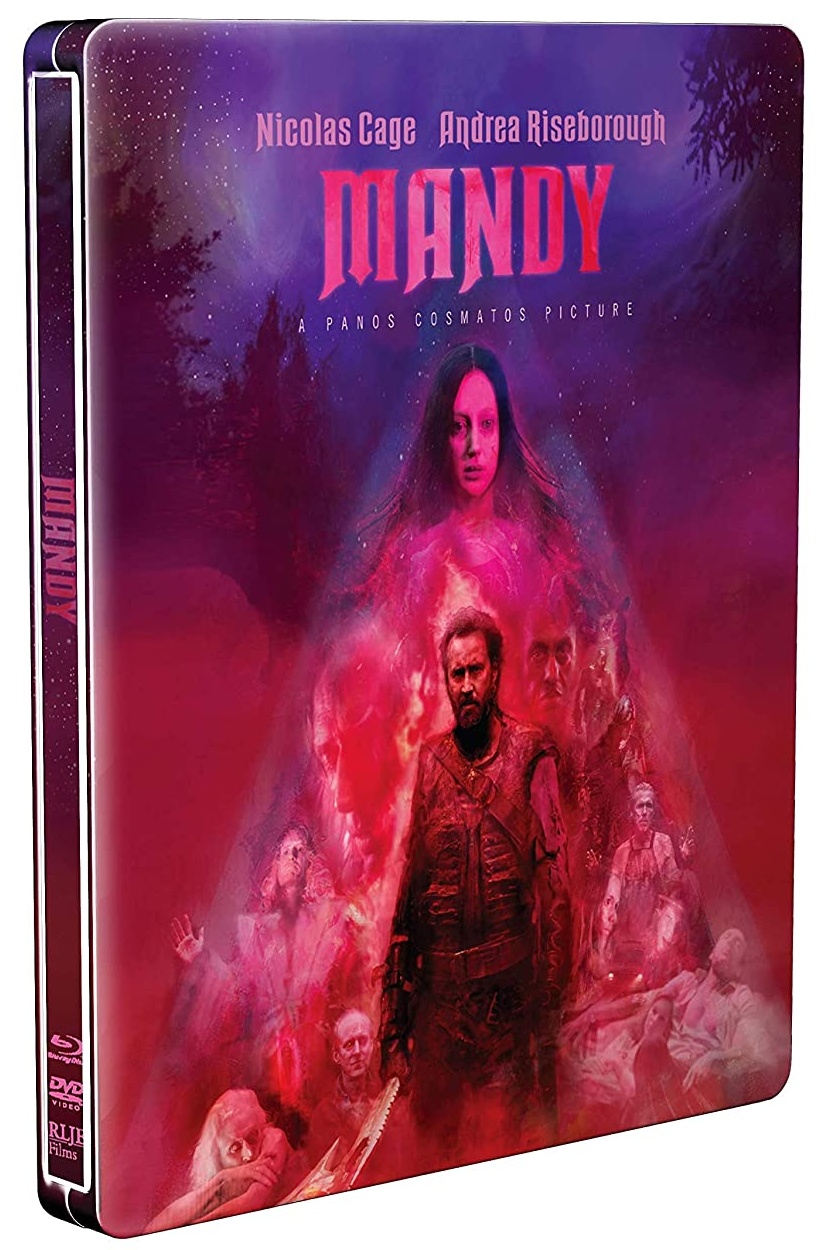 One Cut of the Dead Steelbook Edition (RLJE Films, Blu/DVD Combo)
An eccentric and determined director sets out to shoot a low-budget zombie film at an abandoned warehouse. Suddenly the cast and crew find themselves in the middle of an actual zombie invasion. Delighted with the all-too-real turn of events, the director insists that the crew continue filming to capture the terror in all its glory. Now the actors must work together to escape this deranged filmmaker, or this may be their last performance.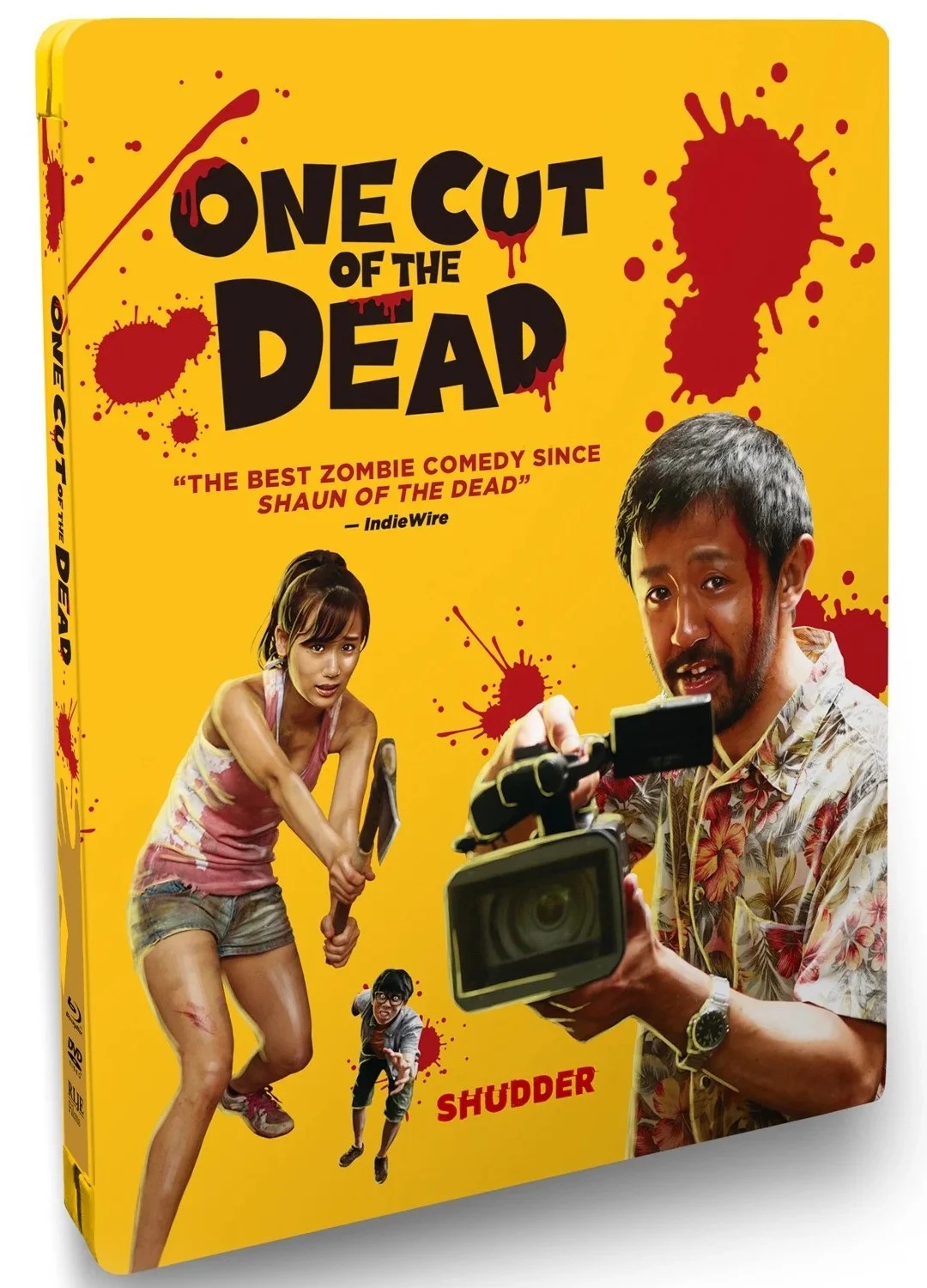 Friday the 13th: 40th Anniversary Limited Edition Steelbook (Paramount Home Entertainment, Blu-ray)
Rip into a chilling new UNCUT DELUXE EDITION of Friday the 13th. With the addition of unrated footage, and insightful special features, plunge deeper into the film that spawned eleven sequels and the genre's unstoppable bad guy, Jason Voorhees. A new owner and several young counselors gather to reopen Camp Crystal Lake, where a young boy drowned and several vicious murders occurred years earlier. They've ignored the locals? warnings that the place has a death curse? and one by one they find out how unlucky Friday the 13th can be as they are stalked by a violent killer.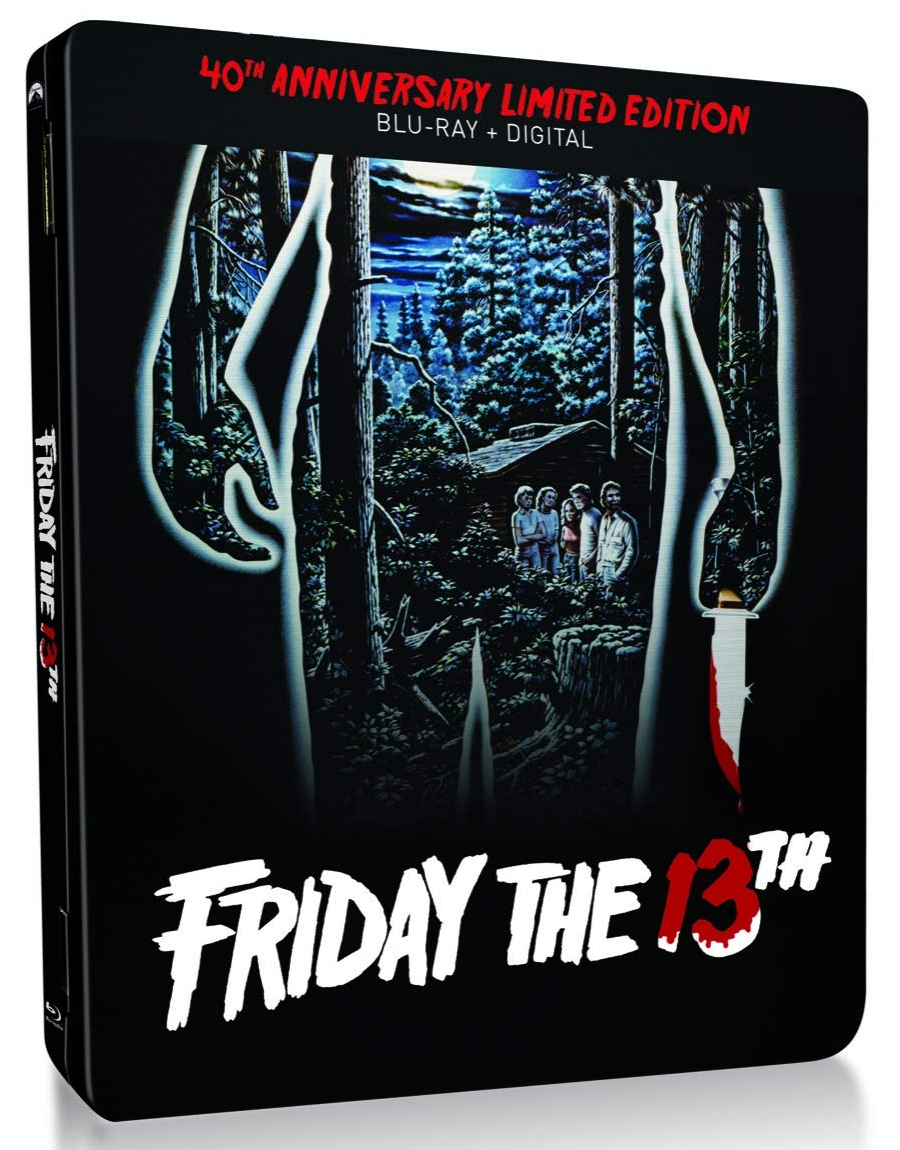 Rawhead Rex: Steelbook Limited Edition (KL Studio Classics, Blu-ray)
He's pure evil… pure power… pure terror! RawHead Rex is a demon, alive for millennia, trapped in the depths of hell, and waiting for release. He is held by an ancient seal, imprisoned for centuries in a barren field near the hamlet of Rathmore, Ireland. In time, this gruesome legacy has been forgotten, dismissed as an odd pre-Christian myth until Tom Garron (Donal McCann, December Bride) decides to plow the field his ancestors knew better than to disturb. The seal is broken and an unspeakable evil is unleashed - on a rampage of blood and lust. Howard Hallenbeck (David Dukes, Gods and Monsters), an American historian on a working vacation with his family, discovers on the stained glass windows of a local church a series of scenes illustrating the reign of terror of RawHead Rex, but the one piece of glass depicting the defeat of the monster is missing. RawHead Rex is on the loose, and he is insatiable as Howard is desperately races against time for a way to stop the vicious monster. Directed by George Pavlou (Transmutations) with a screenplay by horror legend Clive Barker (Hellraiser, Candyman, Nightbreed, Lord of Illusions).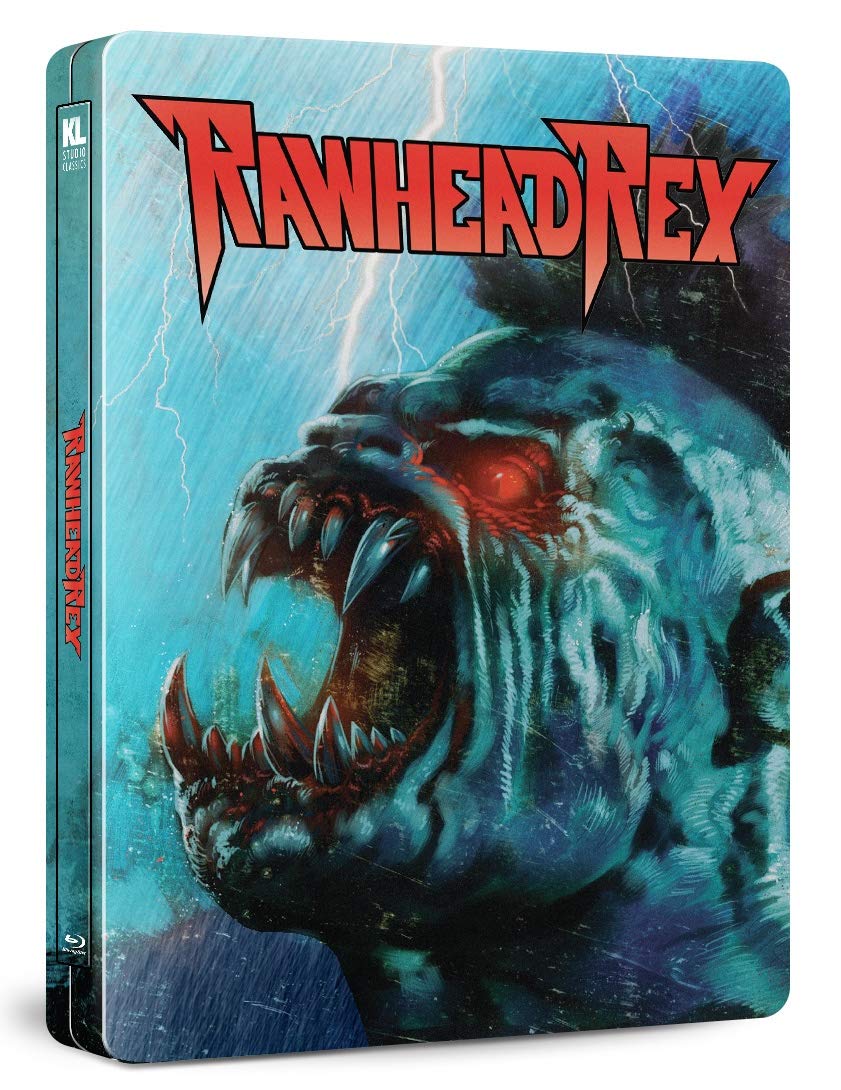 BOX SETS & COLLECTIONS:
Friday the 13th Collection (Scream Factory, Blu-ray)
Jason is back in a new deluxe set of the long–running slasher series! This set enshrines the most successful horror series in cinema history. Jason slashes his way from Crystal Lake to outer space and back to fight Freddy! This Deluxe Collection includes all of the previously released extras plus all-new bonus materials, including new audio commentaries with cast and crew!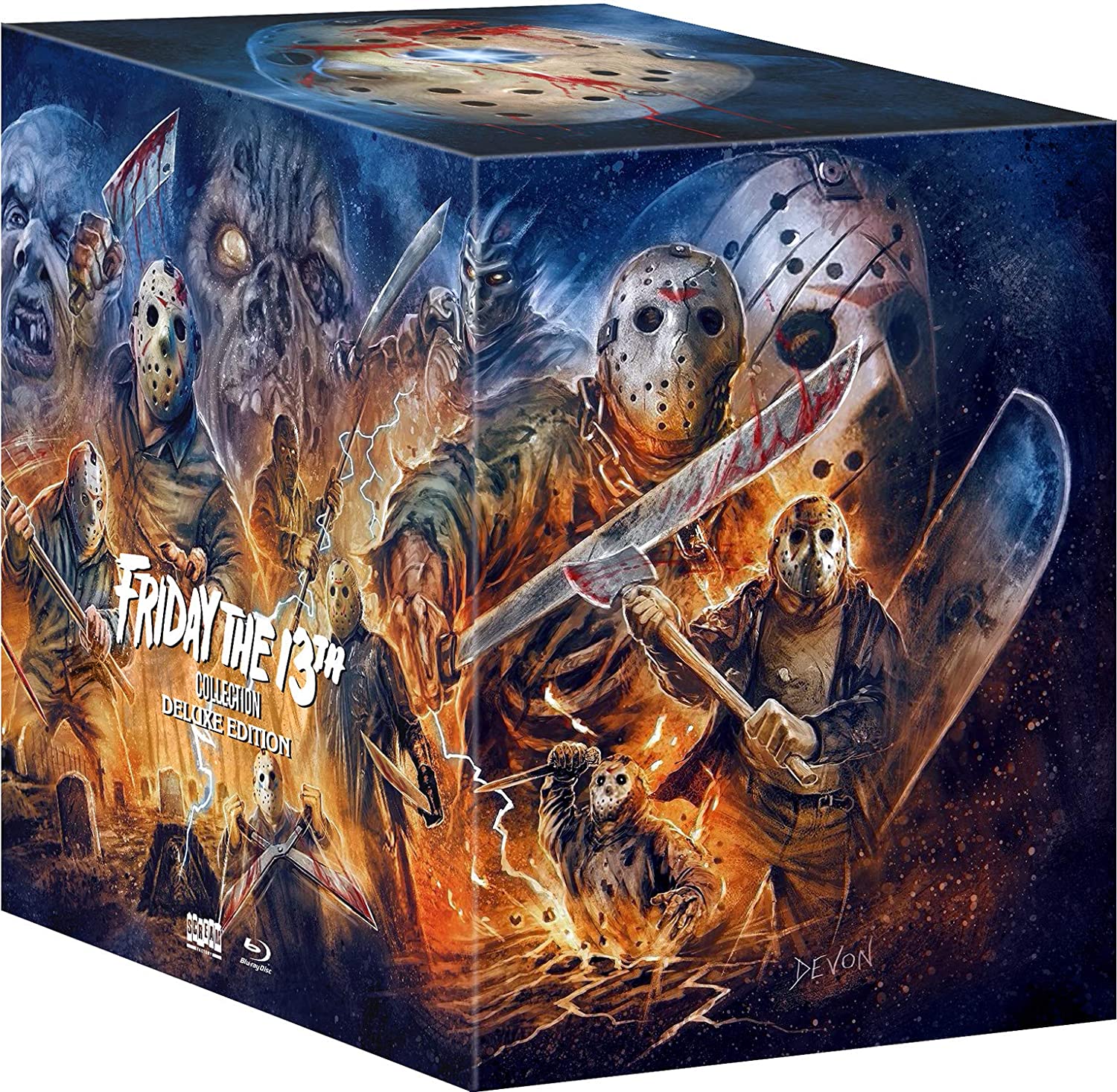 Hammer Films: The Ultimate Collection (Mill Creek Entertainment, Blu-ray)
For more than four decades, Hammer Films unique blend of horror, science fiction, thrills and comedy dominated countless drive-ins and movie theaters. Enjoy this massive collection from the darkest corners of the Hammer Imagination!
Featuring 20 Cult-Classics from the infamous Hammer Studios produced in the 50s, 60s and 70s available together for the first time in high-definition!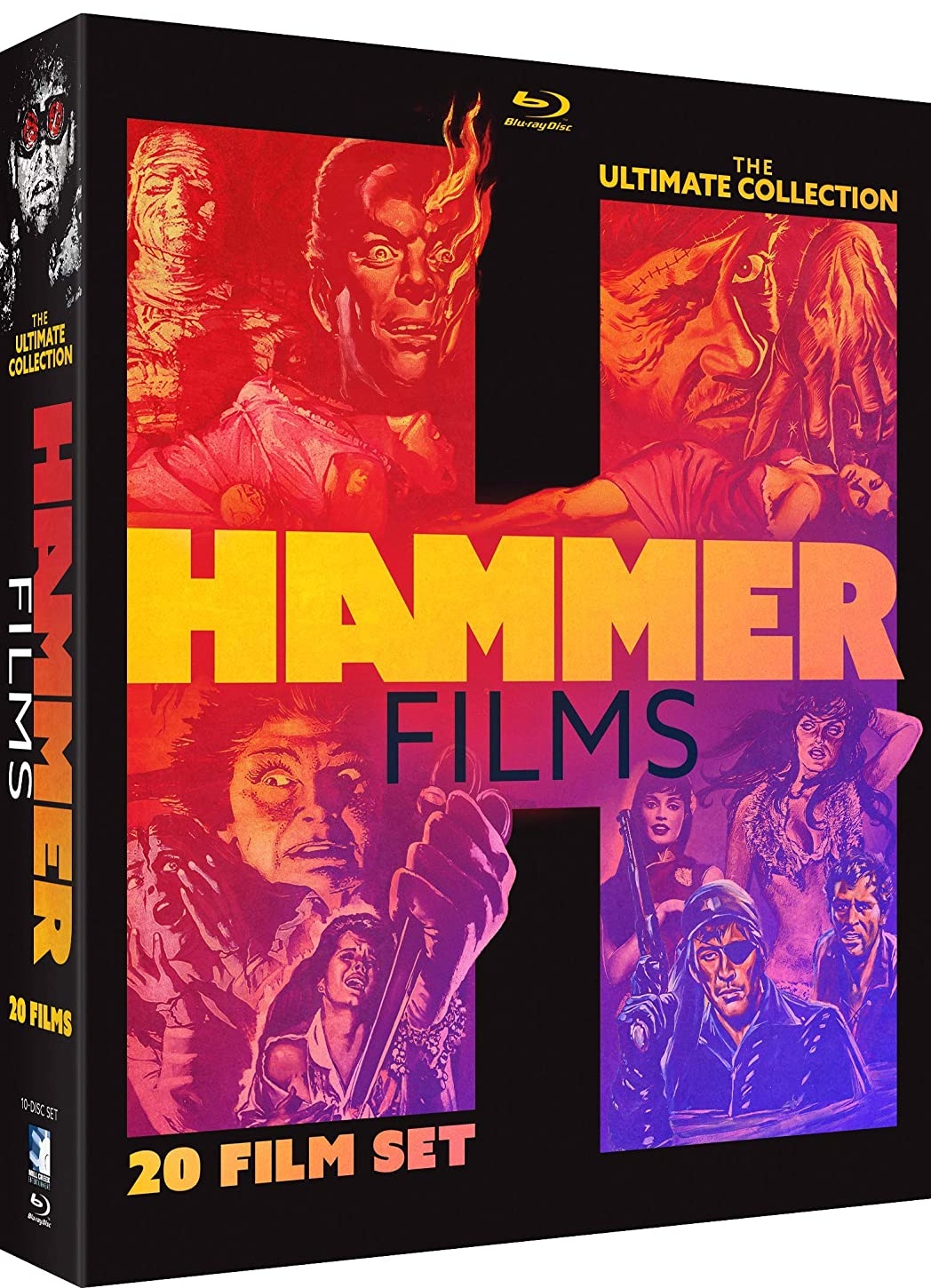 Universal Horror Collection: Volume 4 (Scream Factory, Blu-ray)
Get ready for more thrills and chills! Volume 4 of the Universal Horror Collection includes four tales of terror from the archives of Universal Pictures, the true home of classic horror. This collection includes such horror stars as Boris Karloff, Bela Lugosi, Lionel Atwill, and Rondo Hatton. Boris Karloff ignites the screen as an inventor who is kidnapped by a gang of burglars and forced to help them commit robberies in Night Key. Bela Lugosi stars in a creepy tale of strange characters, secret passages and a murderer who masters the art of "mind over matter" in Night Monster. In The Climax, Karloff is terrifying as a mad doctor whose insane jealousy over a beautiful opera singer may drive him to murder. A giant of a man is used as an instrument of evil by a mad sculptor in House of Horrors.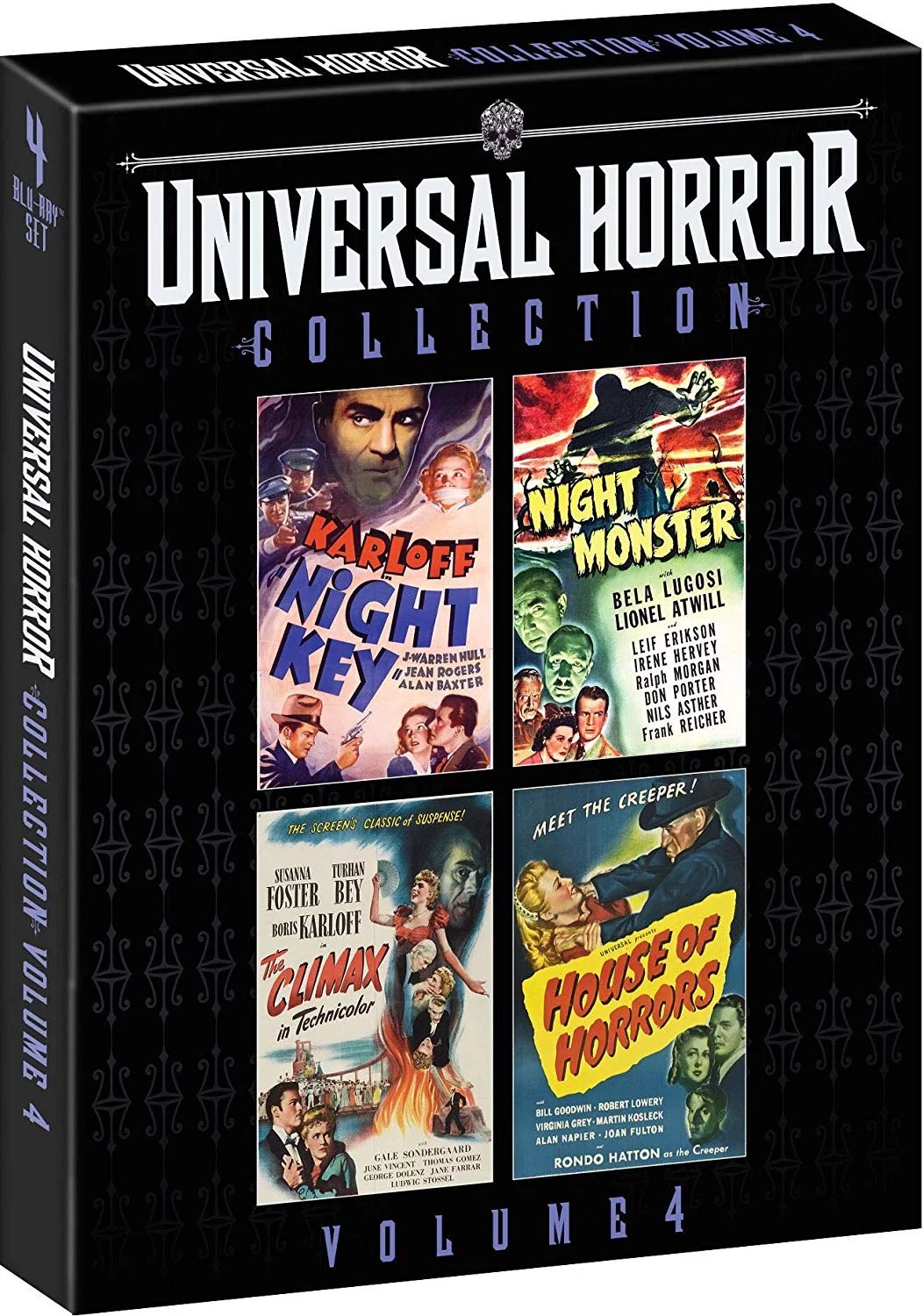 Universal Horror Collection: Volume 5 (Scream Factory, Blu-ray)
Get Ready for More Thrills and Chills! Volume 5 of the Universal Horror Collection includes four tales of terror from the archives of Universal Pictures, the true home of classic horror. A mobster's brain is transplanted into an ape who carries out his revenge in The Monster and The Girl. A mad scientist turns an ape into a beautiful, but deadly woman in Captive Wild Woman. Jungle Woman, the sequel to Captive Wild Woman, is an eerie thriller with all the danger of wild animals on the loose and a sexy killer on the prowl! And in the Jungle Captive, a scientist has experimented on re-animating animals ... but now he has decided to go one step further and re-animate a human!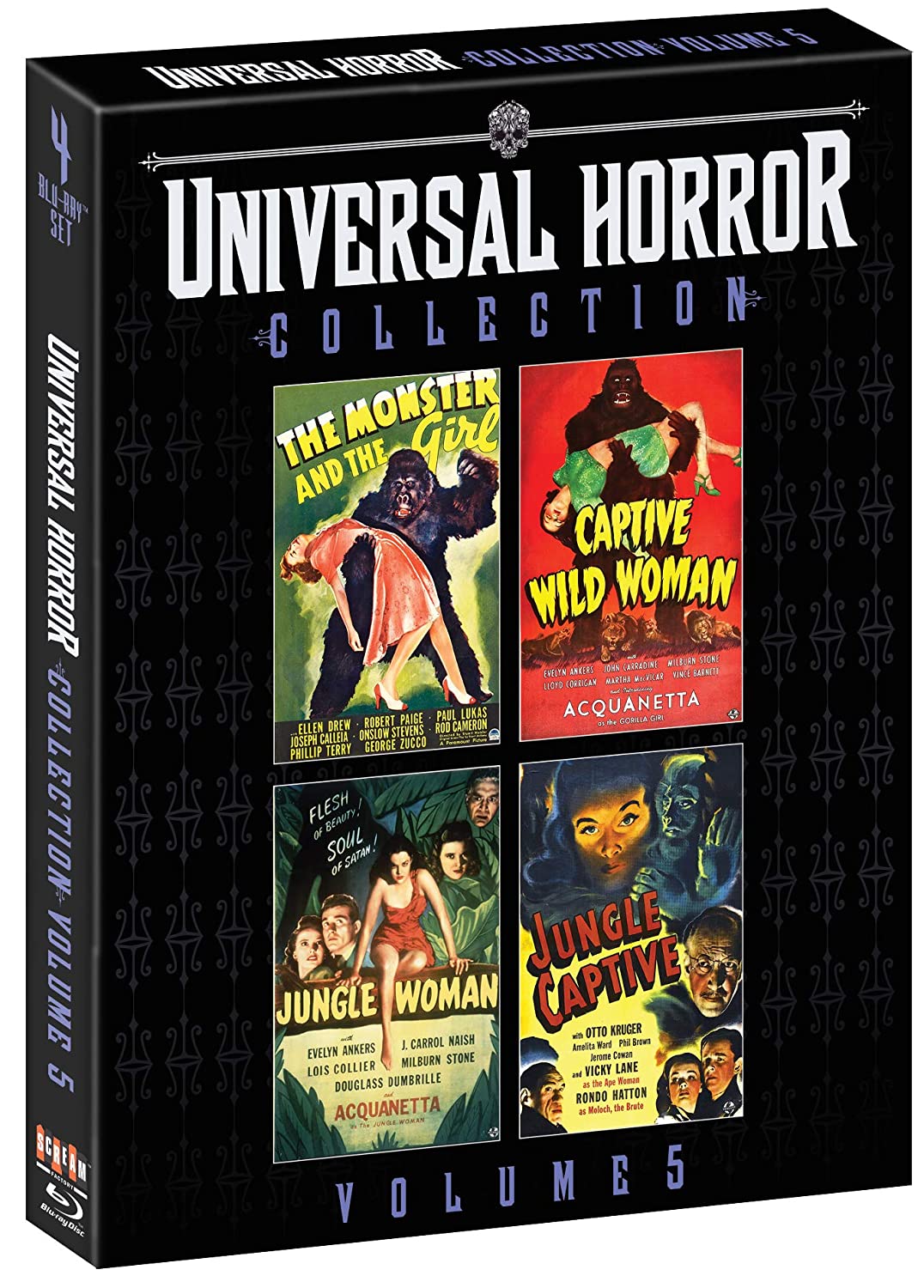 Universal Horror Collection: Volume 6 (Scream Factory, Blu-ray)
Get ready for more thrills and chills! Volume 6 of the Universal Horror Collection includes four tales of terror from the archives of Universal Pictures, the true home of classic horror. Boris Karloff stars as a doctor who risks his own life to save the captives of a mad count in The Black Castle. Vengeance is sworn against six men who witness a ceremony where beautiful women turn into serpents in Cult of the Cobra. In The Thing That Couldn't Die, when a young psychic discovers a box that contains the living head of an executed devil worshiper ... heads will roll! A cat witnesses the murder of her owner ... and this cat is hell-bent on revenge in The Shadow of the Cat.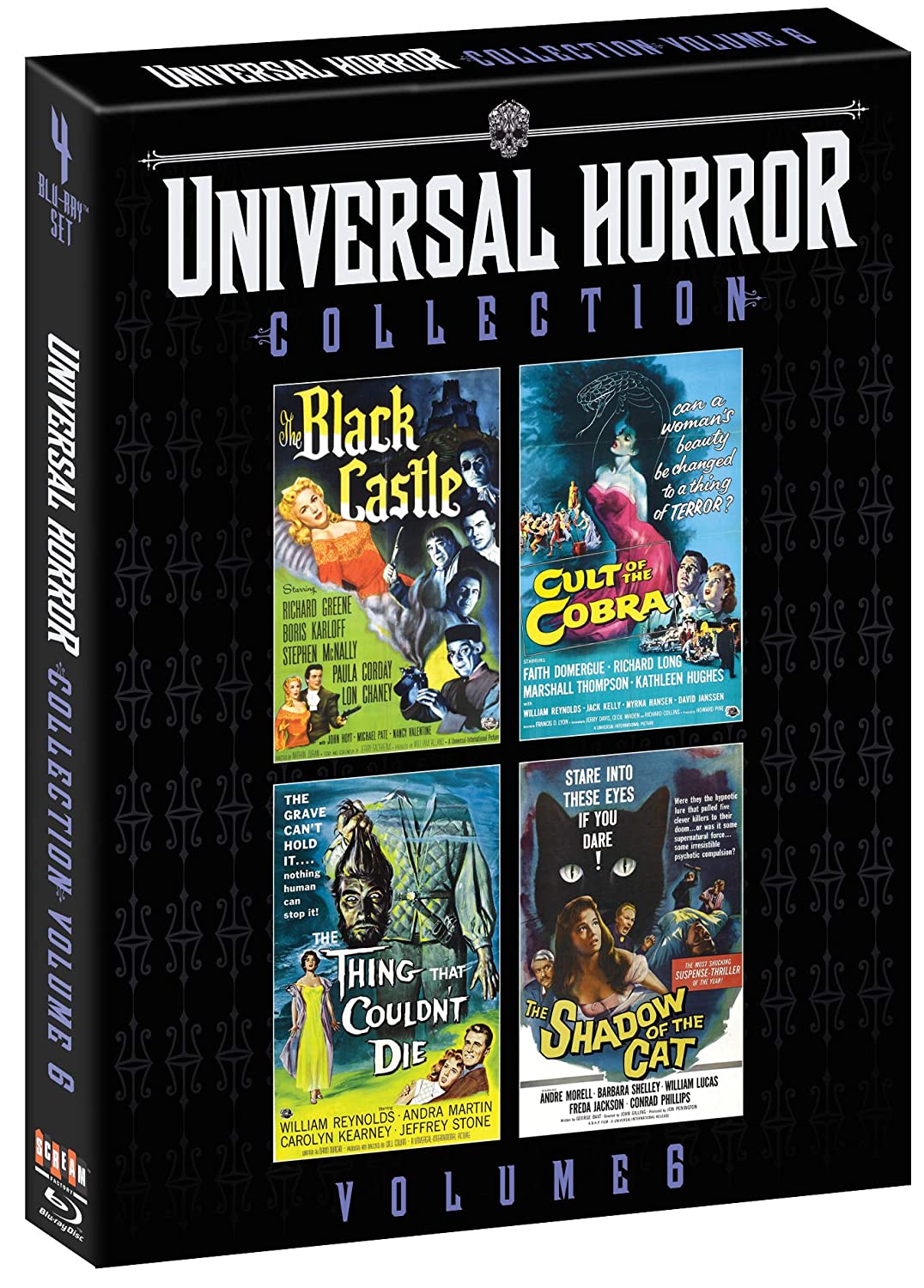 The Alfred Hitchcock Classics Collection 4K (Universal Pictures Home Entertainment, 4K Ultra HD/ Blu Combo)
Universally recognized as the Master of Suspense, the legendary Alfred Hitchcock directed some of cinema's most thrilling and unforgettable classics. The Alfred Hitchcock Classics Collection features four iconic films from the acclaimed director's illustrious career including Rear Window, Vertigo, Psycho and The Birds in stunning 4K resolution. Starring Hollywood favorites such as James Stewart, Grace Kelly, Anthony Perkins, Janet Leigh, Tippi Hedren, Kim Novak and Rod Taylor, this essential collection features hours of bonus features as well as the original uncut version of Psycho for the first time ever.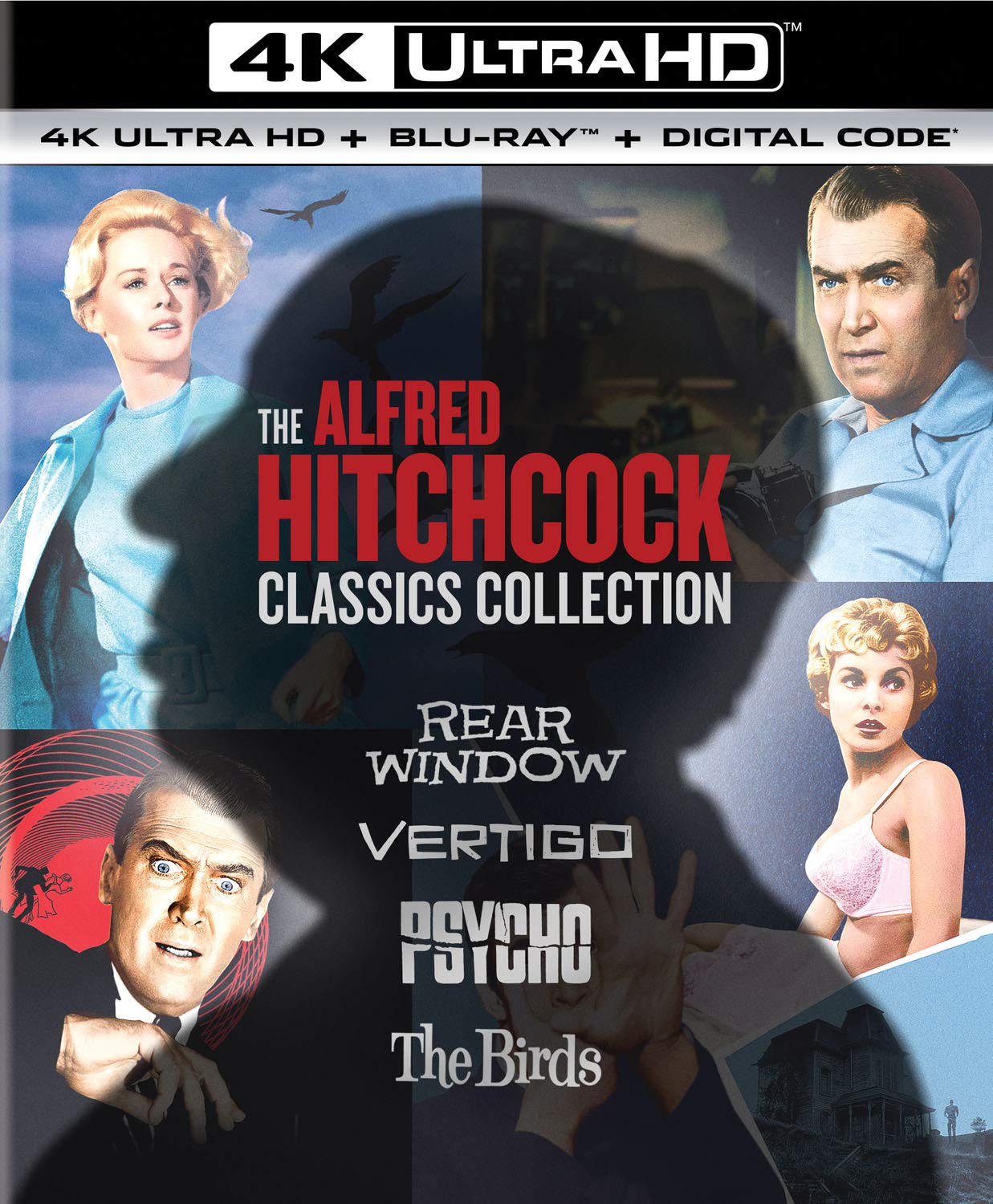 One Missed Call Trilogy: Special Edition (Arrow Video, Blu-ray)
An iconic trilogy of J-horror films comes to Blu-ray for the first time! Tapping into the same brand of terror as the Ring and Grudge movies, visionary director Takashi Miike (Audition, Blade of the Immortal) presents a modern, high-tech twist on that mainstay of Japanese folklore, the yurei or vengeful spirit, in the form of its own iconic antihero the terrifying Mimiko. 
In the first installment in the trilogy, 2003's One Missed Call, student Yoko (Anna Nagata, Battle Royale) receives a phone message from her future self, ending with her own death scream. Two days later, she dies in a horrific rail collision. As the mysterious phone curse spreads, claiming more young lives, Yoko's friend Yumi (Ko Shibasaki, Battle Royale, 47 Ronin) joins forces with detective Hiroshi (Shinichi Tsutsumi, Space Battleship Yamato), whose sister met the same gruesome fate. But can they unravel the mystery before the clock runs out on the next victim Yumi herself?
Mimiko's curse continues to wreak bloody havoc in two sequels 2005's One Missed Call 2 and 2006's One Missed Call: Final, in addition to spawning a TV series and an American remake. This lavish collection from Arrow Video gathers together the original trilogy and a swathe of in-depth bonus features for the ultimate spine-tingling experience.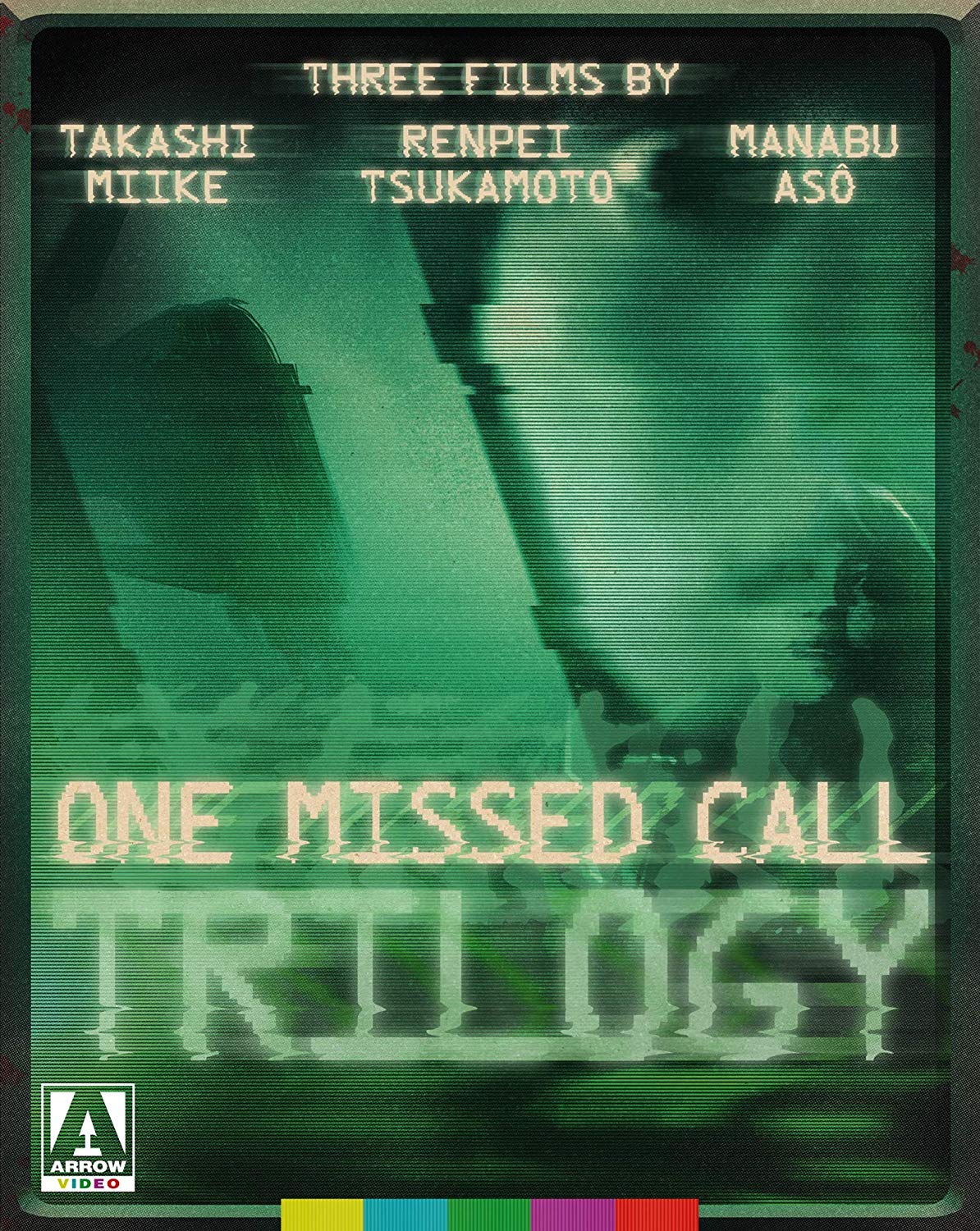 Blumhouse of Horrors: 10-Movie Collection (Universal Studios Home Entertainment, Blu/Digital & DVD)
Invite yourself into the Blumhouse of Horrors 10-Movie Collection and visit the most thrilling, chilling, and unforgettable characters from Get Out, The Purge, Ouija, Split, The Visit, Unfriended, Truth or Dare, The Boy Next Door, Happy Death Day and Ma. The studio and filmmakers (including Jordan Peele and M. Night Shyamalan) that redefined the genre of horror present ten of the most spine-tingling films that will have you running for the front door!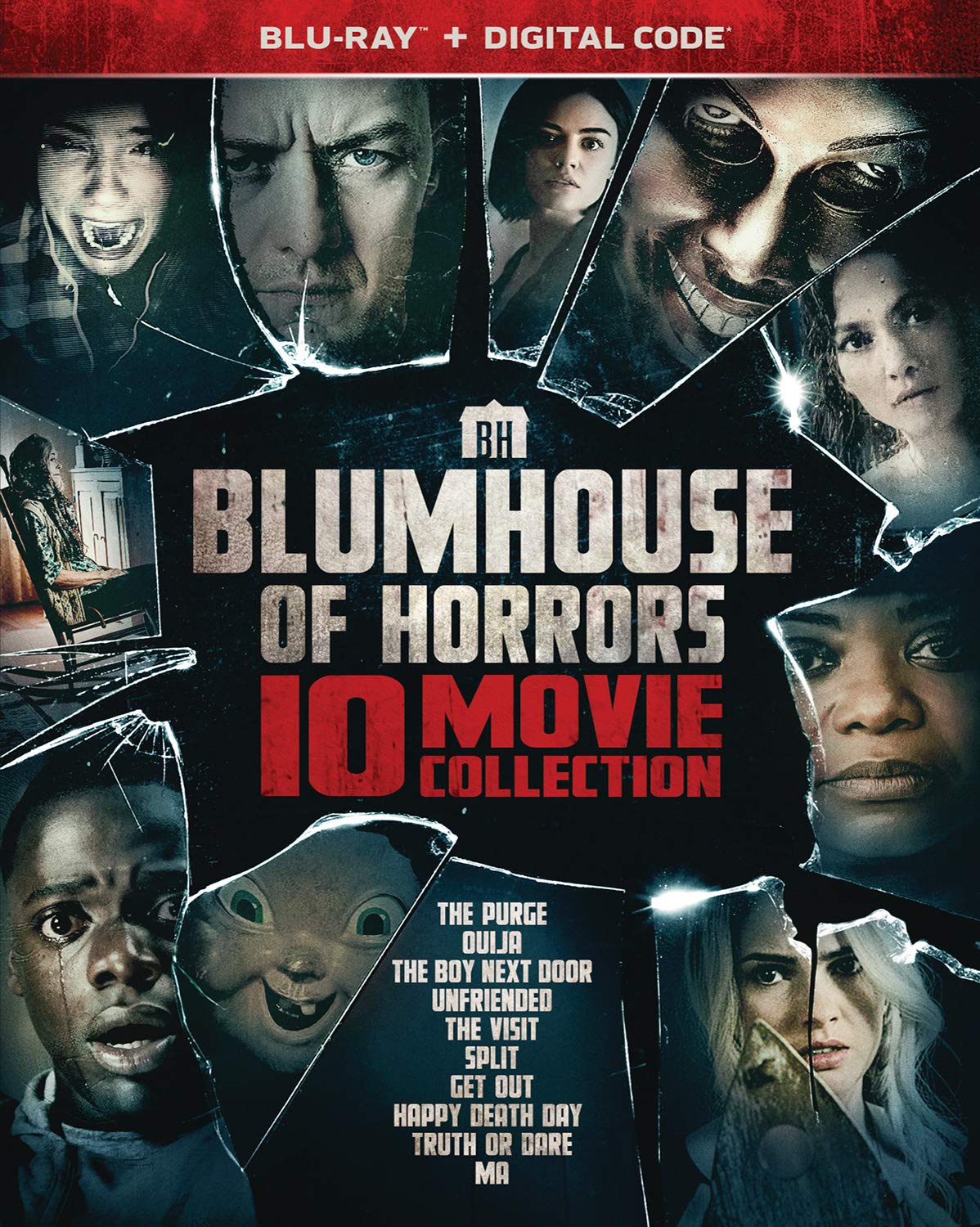 '80s CLASSICS:
House By the Cemetery: 3-Disc Limited Edition (Blue Underground, Blu-ray)
A young family moves from their cramped New York City apartment to a spacious new home in New England. But this is no ordinary house in the country: the previous owner was the deranged Dr. Freudstein, whose monstrous human experiments have left a legacy of bloody mayhem. Now, someone - or something - is alive in the basement, and home sweet home is about to become a horrific hell on earth.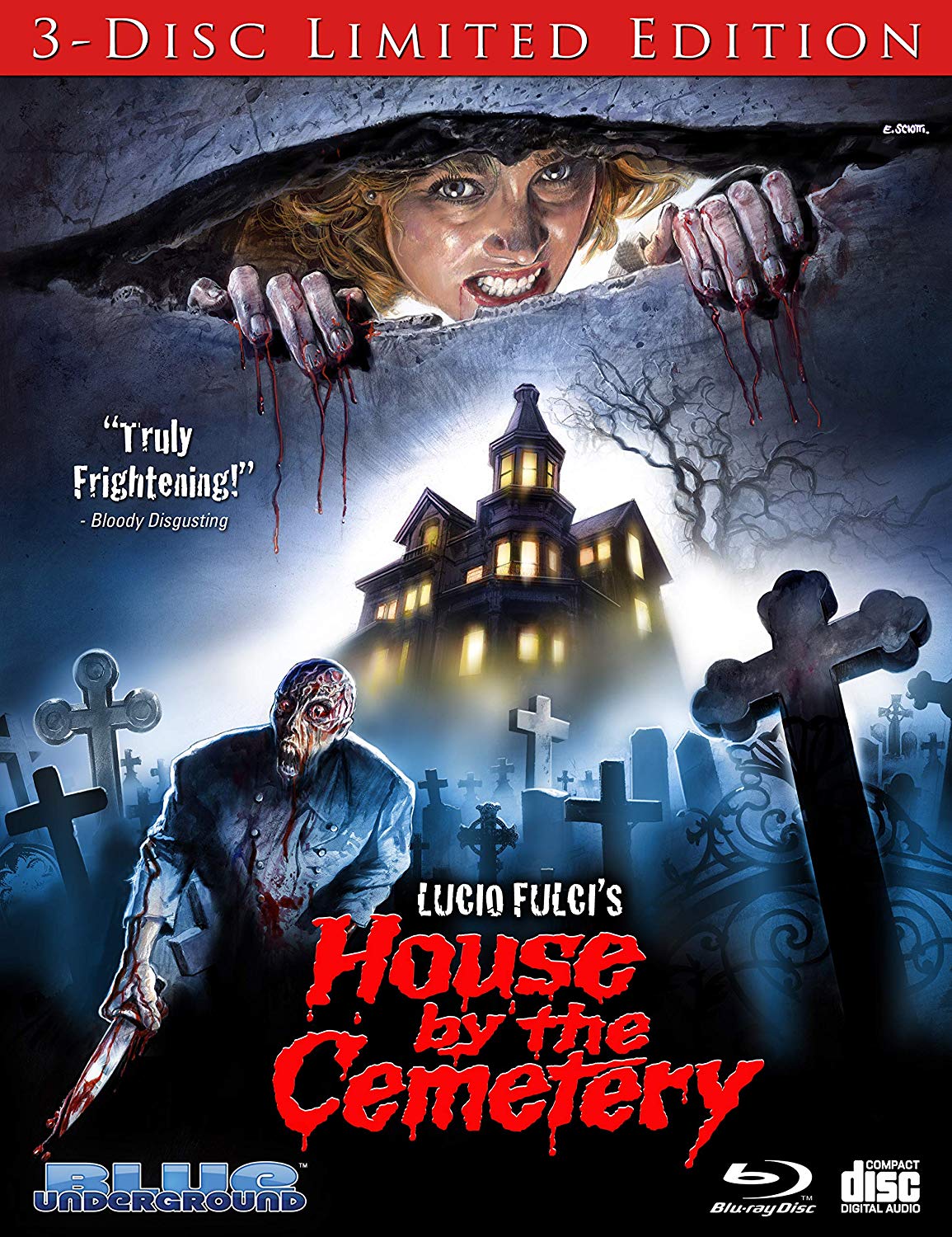 Edge of the Axe: Special Edition (Arrow Video, Blu-ray)
From cult Spanish filmmaker José Ramón Larraz (Vampyres, Symptoms) comes this long-neglected late 80s slasher classic, finally unleashed on Blu-ray for the first time ever! 
The rural community of Paddock County is being rocked by the crazed exploits of an axe-wielding psychopath, who stalks the night in a black trenchcoat and mask. As the victims pile up, the authorities attempt to keep a lid on the situation, whilst computer whizz-kid Gerald and girlfriend Lillian seek to unmask the killer before the town population reaches zero. 
Nominally set in Northern California but shot primarily in Madrid, giving the film an off-kilter, American/European atmosphere akin to the likes of Pieces, Edge of the Axe is a late entry hack-and-slash masterpiece from one of the titans of Spanish terror.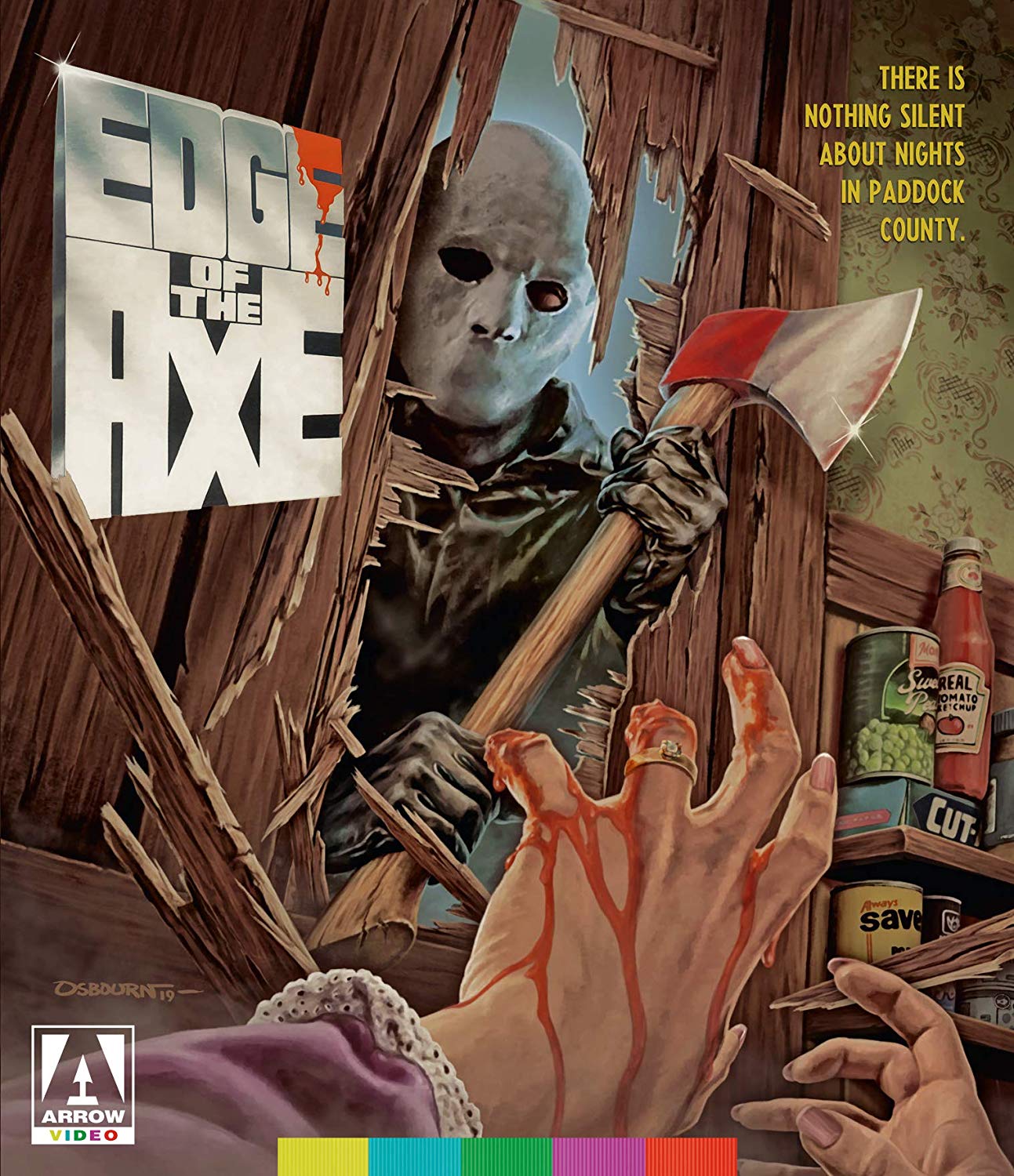 DeepStar Six: Special Edition (KL Studio Classics, Blu-ray)
NOT ALL ALIENS COME FROM SPACE! From producer/director Sean S. Cunningham, the creator of the Friday the 13th and House films, comes this action-packed underwater sci-fi thriller starring Taurean Blacque (Hill Street Blues), Nancy Everhard (The Punisher), Greg Evigan (B.J. and the Bear), Miguel Ferrer (RoboCop), Matt McCoy (The Hand That Rocks the Cradle), Nia Peeples (North Shore), Cindy Pickett (Ferris Bueller's Day Off) and Marius Weyers (The Gods Must Be Crazy). Far below the surface of the unforgiving sea, the daring crew of DeepStar Six are explorers in a forbidding world of impenetrable darkness and unimaginable pressure. They have invaded the icy fathoms into which no human has ever ventured. Their mission is to establish a top secret Navy base on the ocean floor. But something's down there and the crew of DeepStar Six are about to make a startling discovery—there's no escape from the terror of the deep. DeepStar Six will plunge you into the depths of fear… save your last breath... to scream.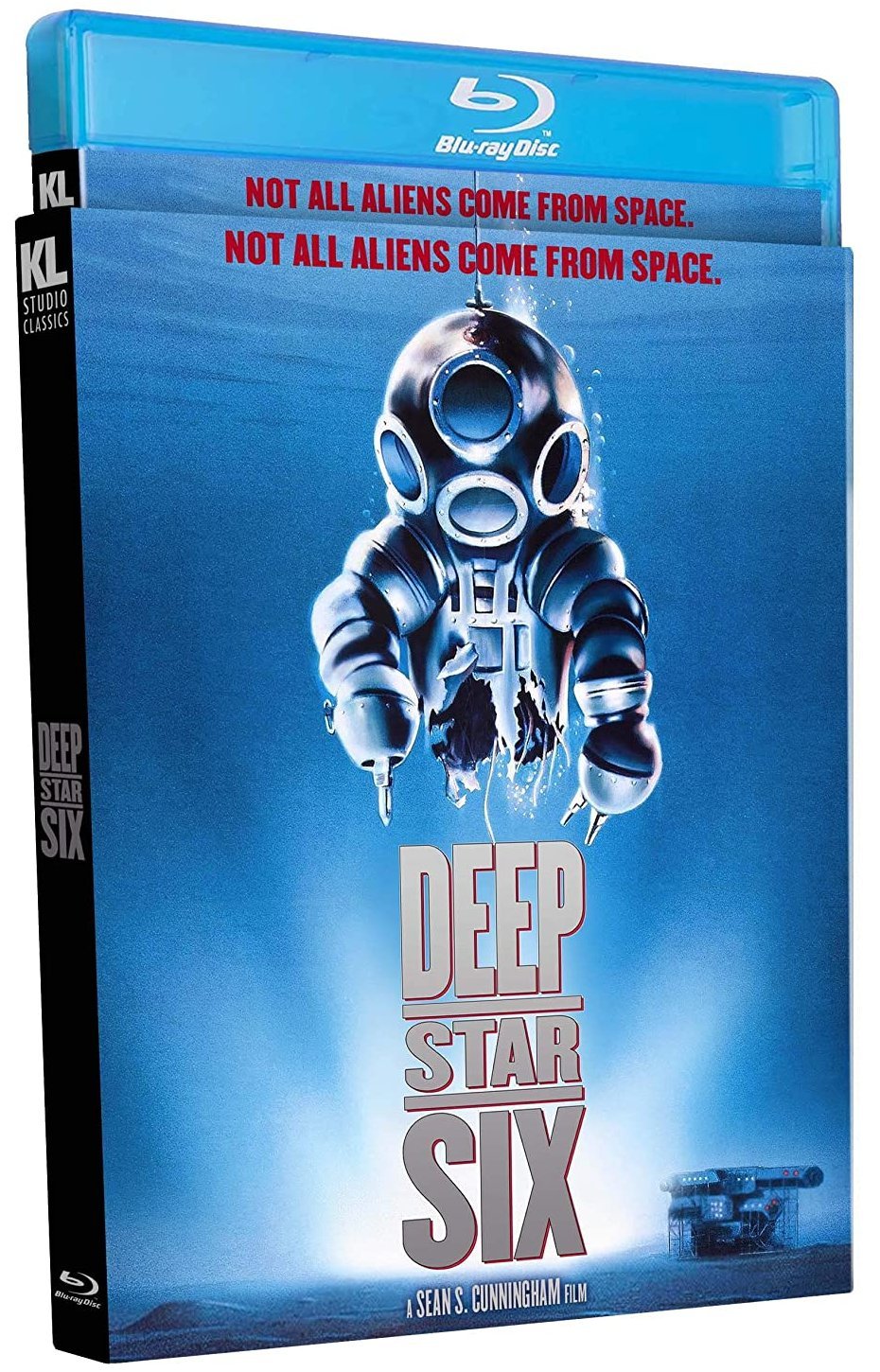 Terror in the Aisles (Scream Factory, Blu-ray)
Some of the scariest moments in film history in one terrifying film! Terror in the Aisles is a roller coaster ride through the most terrifying moments from over 70 of Hollywood's greatest chillers. Donald Pleasence (Halloween, Halloween II) and Nancy Allen (Dressed to Kill, Carrie) are the hosts of this blood-curdling journey through a collection of horror classics like Psycho, Jaws, Poltergeist, Alien, The Bride of Frankenstein, The Exorcist, Halloween, and The Texas Chain Saw Massacre.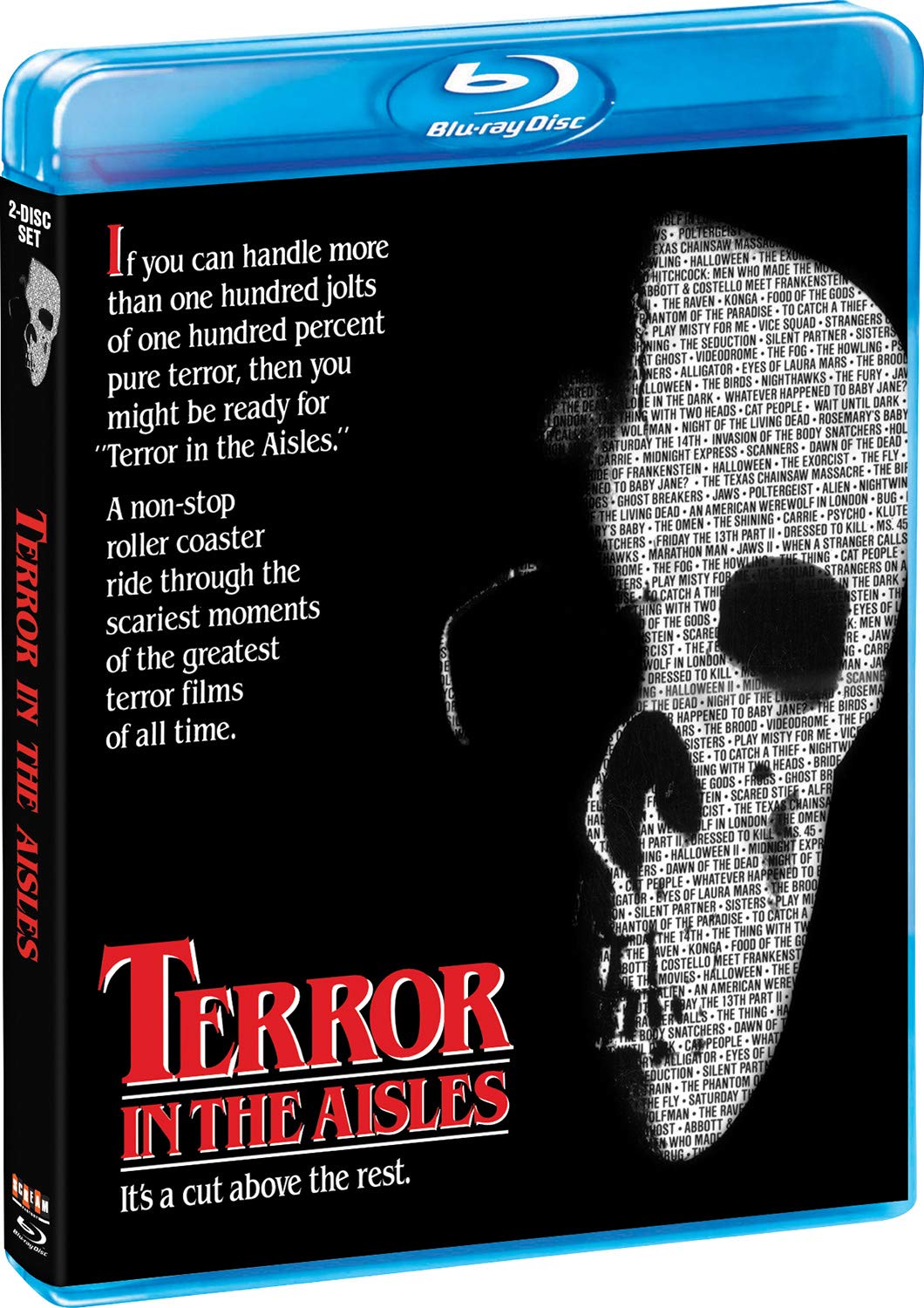 Spookies (Vinegar Syndrome, Blu-ray)
After their car breaks down, a group of travelers find themselves stranded in a remote part of New England. After taking shelter in a spooky old mansion, complete with a graveyard, they discover a Ouija board and decide to spend the night attempting to summon some spirits. But the group soon learns that playing with the forces of black magic isn't fun and games, and it's not long before they're head-to-head with all sorts of demonic creatures, shape shifters, and other forms of evil, all of whom are more than happy to pick them off in the most gruesome of ways. 
Of all of the bizarre horror films made in the 1980s, SPOOKIES easily ranks among the weirdest. Produced by Michael Lee, founder of the adored UK home video distributor VIPCO, the film became a fan favorite thanks to its expertly rendered creature effects and notorious for its bizarre production history in which its original creators, co-writers/directors Brendan Faulkner & Thomas Doran and co-writer/producer Frank M. Farel, were fired and replaced by Eugenie Joseph, who added new scenes and re-edited the previously shot footage, resulting in the legendary oddity SPOOKIES has become. Vinegar Syndrome proudly brings SPOOKIES to Blu-ray for the first time, newly restored in 4K from its long lost original negative and including a brand new, feature-length 'making of' documentary, charting its incredible and often unbelievable production history.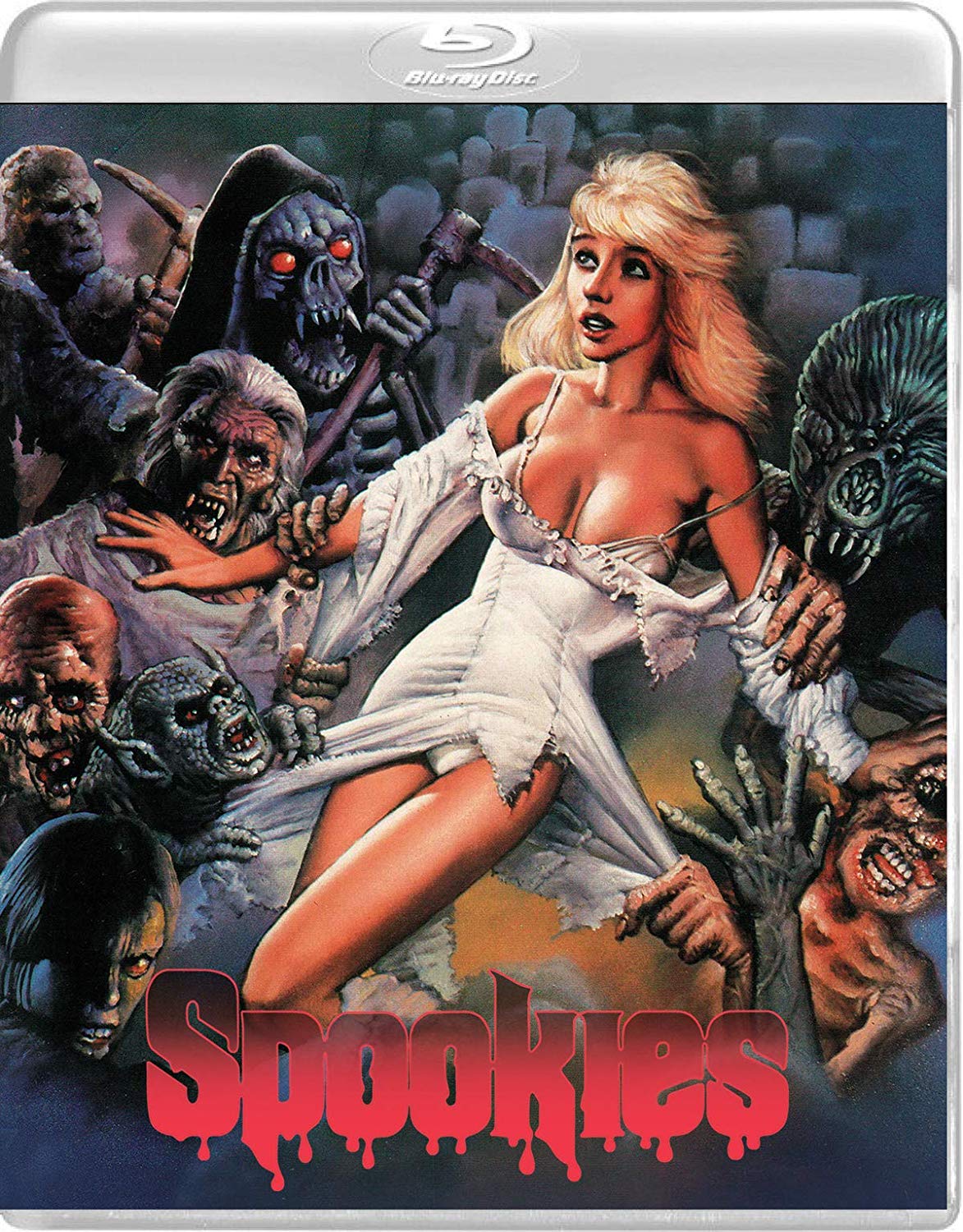 Cannibal Apocalypse (KL Studio Classics, Blu-ray)
The horrors of war take on a whole new meaning for Vietnam vet Norman Hopper (John Saxon, Nightmare Beach, Evil Eye, Queen of Blood), whose quiet domestic life in Atlanta is shattered by the return of Charlie Bukowski, a combat buddy who dredges up terrifying flashbacks of flesh eating and bloodshed in the war-torn jungles. Now on the run from the law after taking a bite out of an unwilling victim, Charlie begs Norman to help him get out of town with another fellow veteran, Tom (Tony King, Report to the Commissioner, The Raiders of Atlantis).
Soon the ragtag team of cannibals are fighting for their lives, spreading a deadly contagion through the city before heading into the sewers for a gut-wrenching climax no one will soon forget! One of the most infamous Italian horror films of all time, Cannibal Apocalypse was heavily censored in many countries where it played under such titles as Cannibals in the Streets and Invasion of the Flesh Hunters. Now you can finally experience this thrilling collision of action-packed combat and monstrous horror from cult director Antonio Margheriti (The Long Hair of Death, Castle of Blood, Take a Hard Ride, Killer Fish) in its original gory splendor for the first time in fully restored HD! Not for the faint of heart or those with full stomachs!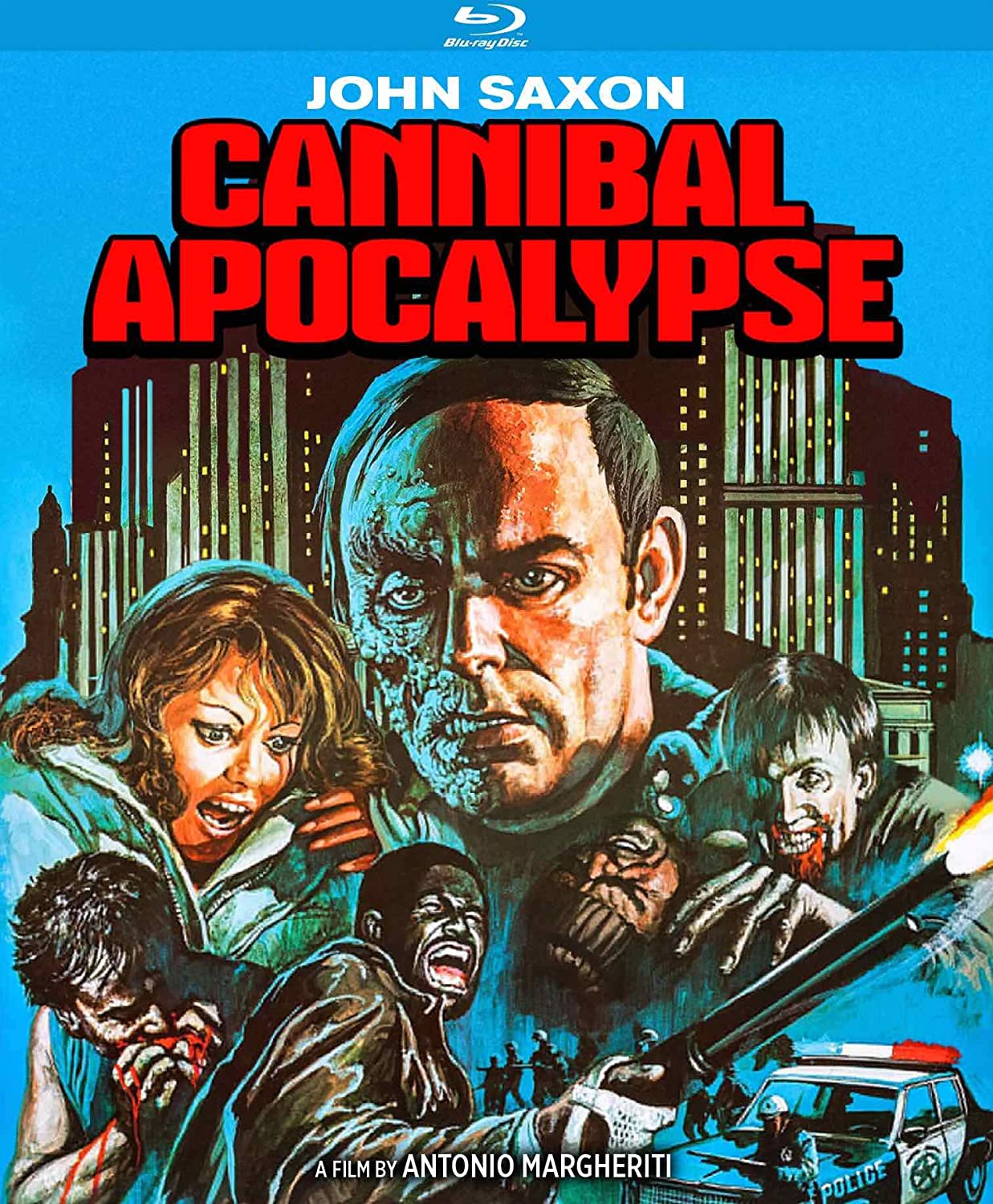 April Fool's Day: Collector's Edition (Scream Factory, Blu-ray)
Good friends...with some time to kill. When Muffy St. John (Deborah Foreman, Valley Girl) invited her college friends up to her parents' secluded island home for the time of their lives, she just forgot to tell them it just might be the last time of their lives. As soon as the kids arrive on the island, someone starts trimming the guest list...one murder at a time. And what starts out as a weekend of harmless "April Fool's Day" pranks turns into a bloody battle for survival. It's just what you'd expect from the producer who brought you Body Parts, Species and three of the Friday the 13th films!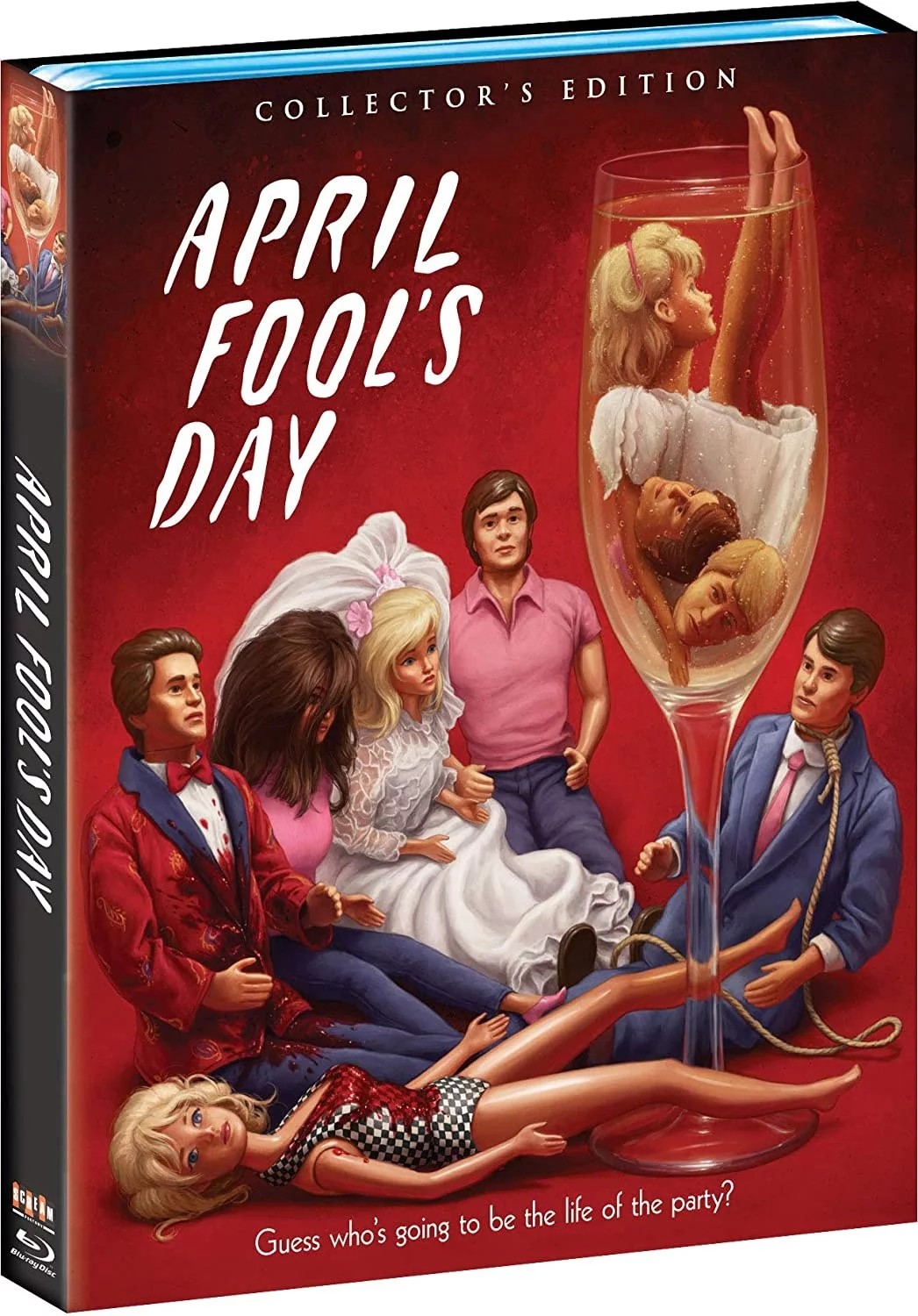 Brain Damage: Special Edition (Arrow Video, Blu-ray)
Meet Elmer. He's your friendly neighborhood parasite with the ability to induce euphoric hallucinations in his hosts. But these LSD-like trips come with a hefty price tag: when young Brian comes under Elmer's addictive spell, it's not long before he finds himself scouring the city streets in search of his parasite friend's preferred food source brains! 
Featuring late TV horror host John Zacherle as the voice of Elmer, Brain Damage boasts some of the most astonishingly bad taste gore gags ever realized, including the notorious brain-pulling sequence and a xxxx-job that ends with a distinctly unconventional climax.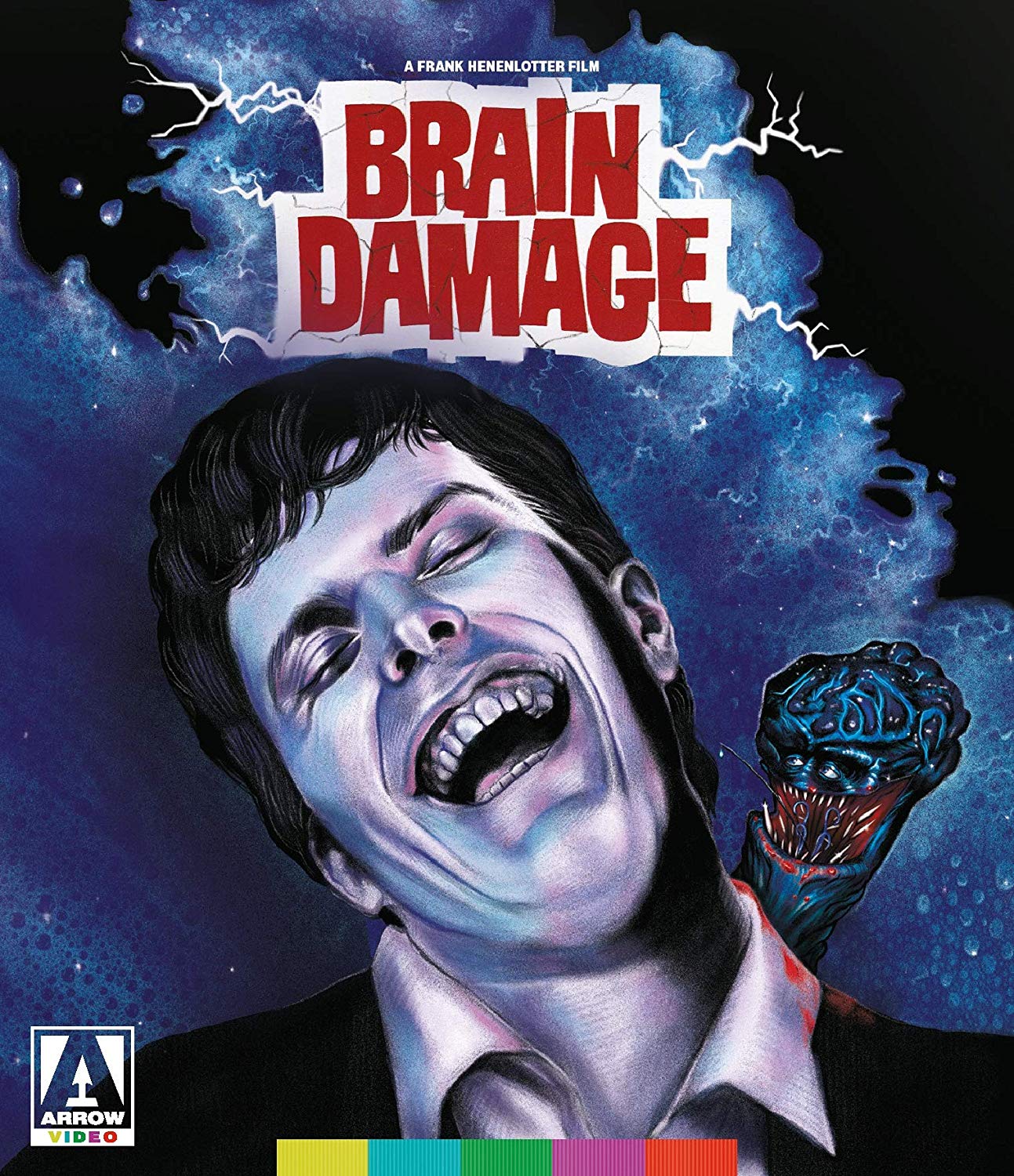 My Bloody Valentine (1981): Collector's Edition (Scream Factory, Blu-ray)
On Valentine's Day, someone always loses their heart. Twenty years ago, this small town lost more than that. When supervisors abandoned their posts to attend the town's annual holiday dance, a tragedy claimed the lives of five miners. The sole survivor, Harry Warden, was institutionalized, but returned for a vengeful massacre on the disaster's first anniversary. Nineteen years later, the town is gearing up for another Valentine's Day party. Teen sweethearts T.J. and Sarah, along with their friend Axel, are among the excited partygoers. But when a box of candy containing an eerie warning and blood-soaked heart arrive, the townsfolk realize that romance is as good as dead. And so are they ...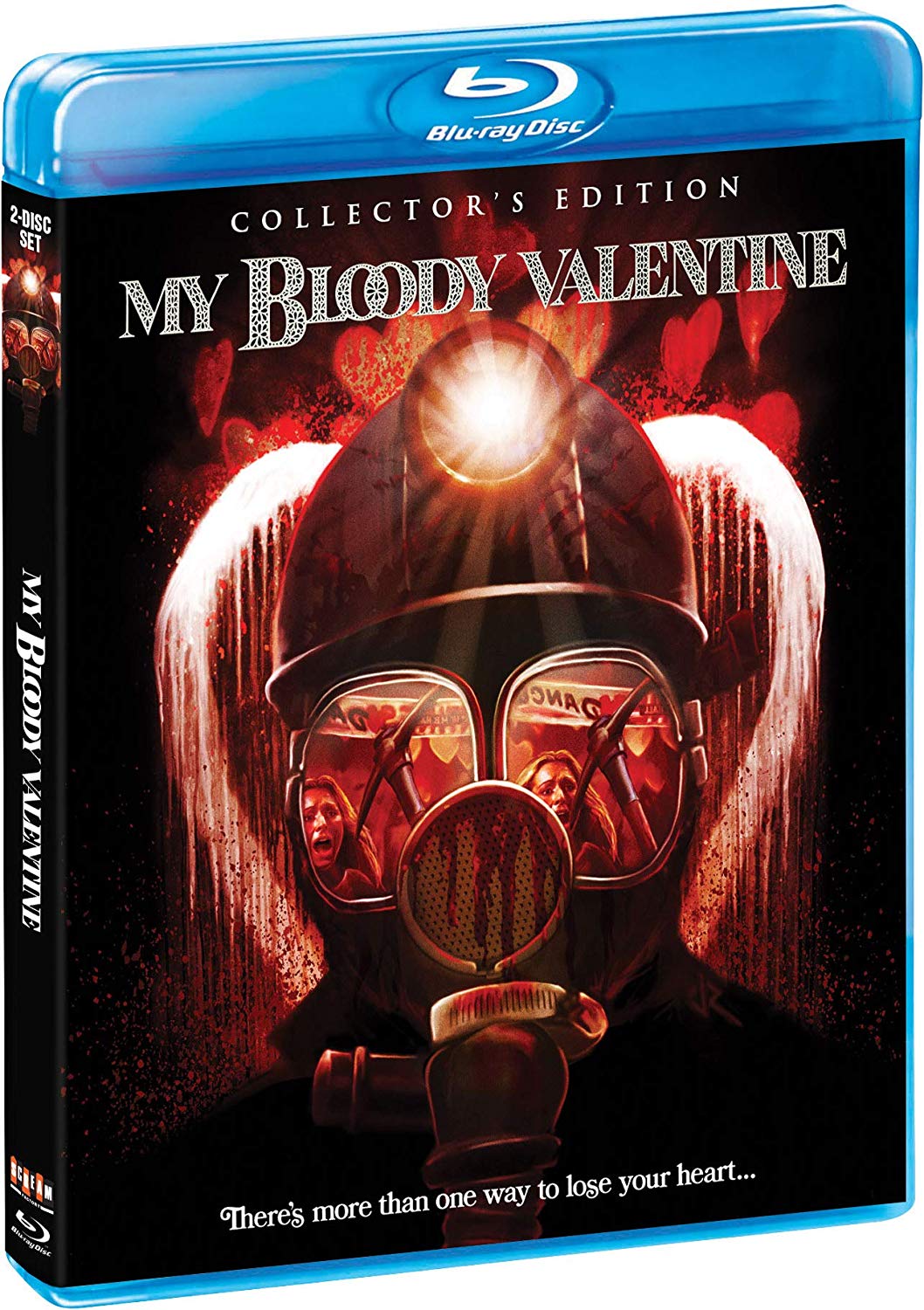 Transylvania 6-5000 (KL Studio Classics, Blu-ray)
Tabloid reporters Jack Harrison (Jeff Goldblum, Earth Girls Are Easy) and Gil Turner (Ed Begley Jr., She-Devil) are sent to Transylvania with two choices: find the Frankenstein monster—or find new jobs. But before the jumpy journalists can dig up their big story, they must first face the horrors of an extremely clumsy butler (Michael Richards, TV's Seinfeld), a nymphomaniac vampire (Geena Davis, Beetlejuice) and a semi-mad doctor (Joseph Bologna, Blame It on Rio), as well as assorted mummies, werewolves and more Transylvanian oddballs. Can these two bumbling heroes unravel this monstrous mystery—or are they in for some very scary surprises? Co-starring John Byner (The Ant and the Aardvark), Carol Kane (TV's Taxi), Jeffrey Jones (Ferris Bueller's Day Off), Norman Fell (TV's Three's Company), Donald Gibb (Revenge of the Nerds), Teresa Ganzel (The Toy) and writer/director Rudy De Luca (History of the World: Part I). Transylvania 6-5000 was the one and only feature film directed by legendary comedy writer and actor De Luca (Silent Movie, High Anxiety, Caveman, Life Stinks).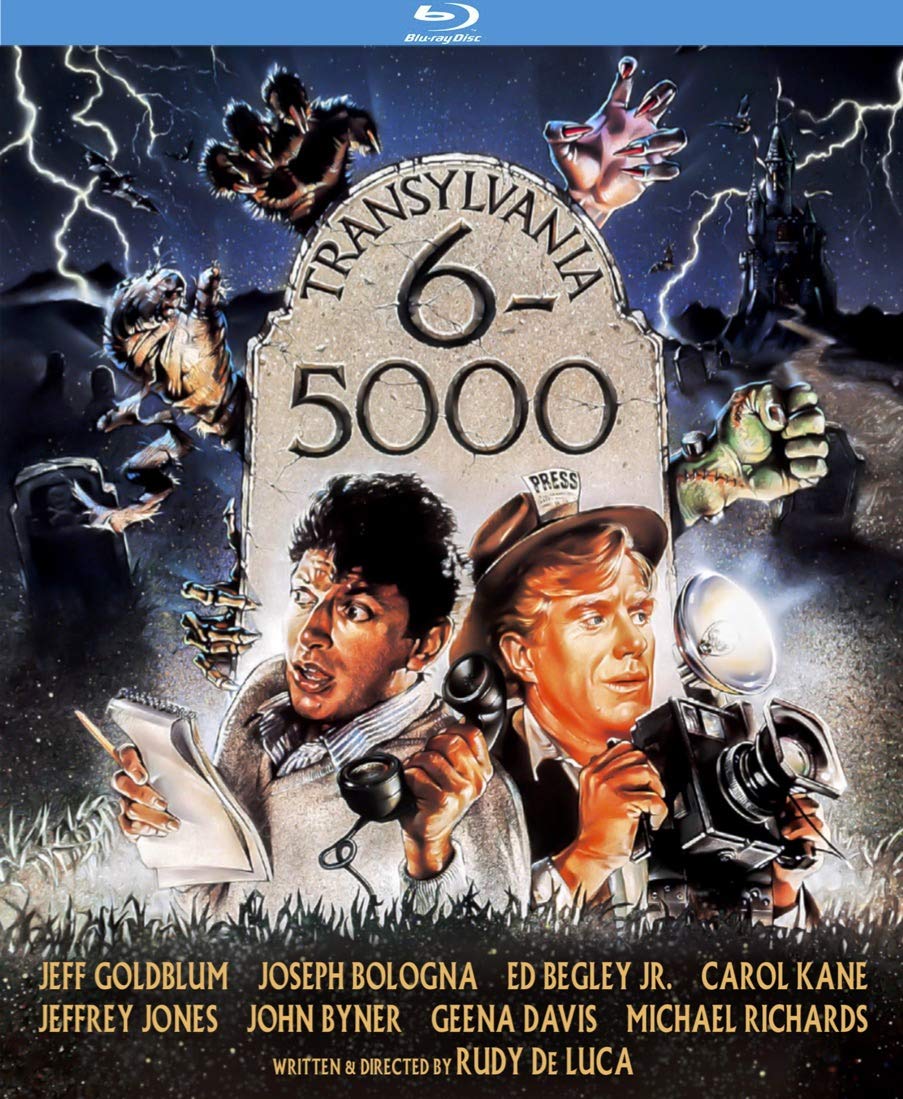 Elvira: Mistress of the Dark: Special Edition (Arrow Video, Blu-ray)
She's back! Elvira, Horrorland's hostess with the mostest, finally busts out on newly restored Blu-ray with this long-awaited, positively bursting-at-the-seams special edition of her big screen debut, Elvira: Mistress of the Dark! 
Having just quit her job as a Los Angeles TV horror hostess, Elvira receives the unexpected news that she's set to inherit part of her great aunt Morgana's estate. Arriving in the small town of Fallwell, Massachusetts to claim her inheritance, Elvira receives a less than enthusiastic reception from the conservative locals amongst them, her sinister uncle Vincent, who, unbeknownst to Elvira, is in fact an evil warlock secretly scheming to steal the old family spellbook for his own nefarious ends.
Campy, quirky and stuffed to the brim with more double entendres than your average Carry On movie, 1988's Elvira: Mistress of the Dark helped solidify the horror hostess (played by Cassandra Peterson) as a major pop culture icon, here owning every inch of the screen with her quick wit, sass, and of course, cleaving-enhancing gown!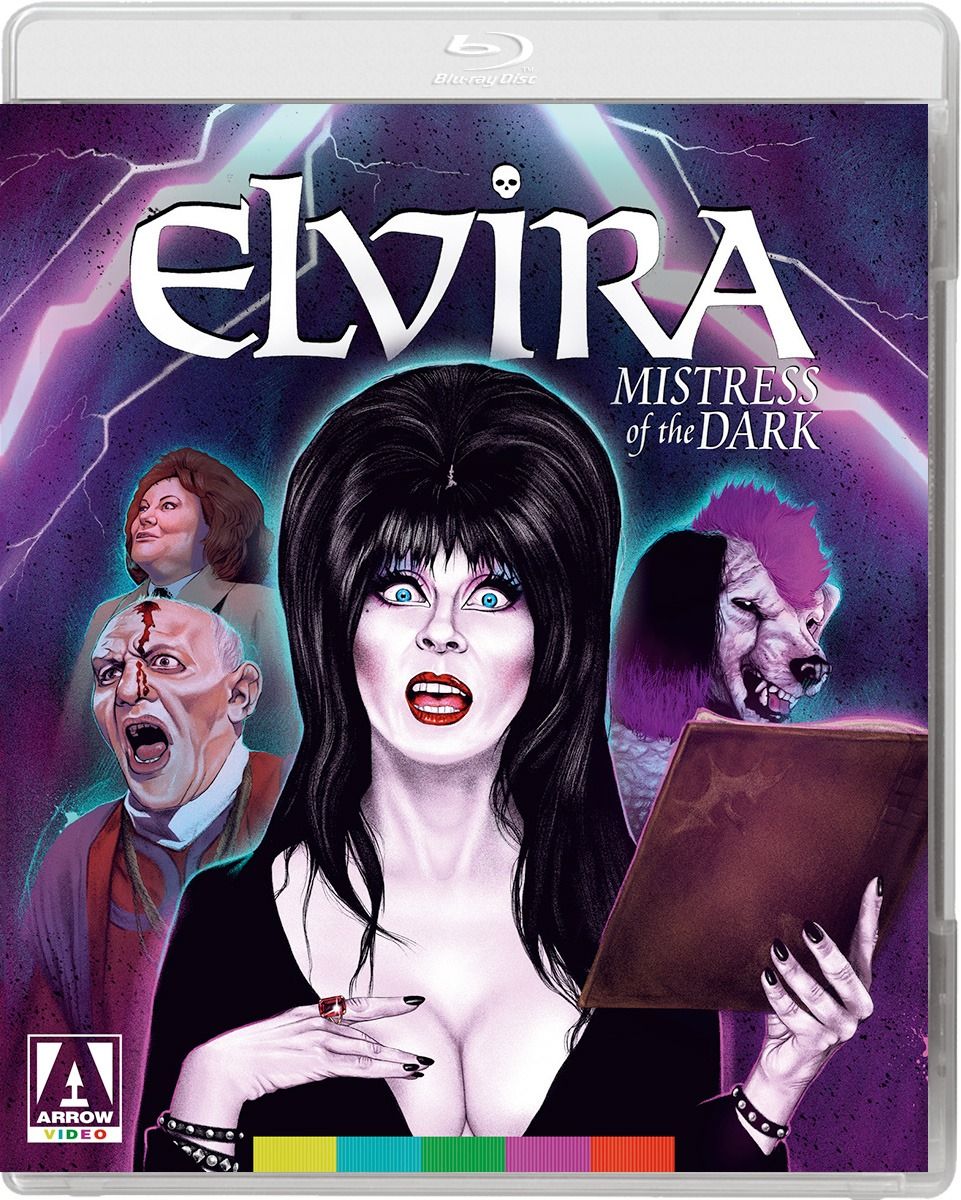 Terror Train (Scorpion Releasing, Blu-ray)
Take an excursion into terror with Jamie Lee Curtis (Halloween, Love Letters, The Fog) in this classic shocker from director Roger Spottiswoode (Tomorrow Never Dies, Under Fire, Shoot to Kill). It's New Year's Eve, and a group of college coeds have planned a masquerade bash aboard a chartered train. What they didn't plan on was that a knife-wielding psycho would crash the party and begin slaughtering the guests one by one. Who is this brutal costumed killer? Could it be the mysterious magician (David Copperfield) with a talent for swordplay... a former frat pledge with an axe to grind... or any number of other guests, both invited and uninvited? Also starring Academy Award Winner Ben Johnson (The Last Picture Show, The Hunter, The Getaway, Dillinger, The Town That Dreaded Sundown), Hart Bochner (Die Hard, Apartment Zero), Sandee Currie (Gas, Street Justice) and D.D. Winters (aka Vanity, Action Jackson, 52 Pick-Up). Now enjoy the slasher classic in a brand new 2K scan of the original internegative.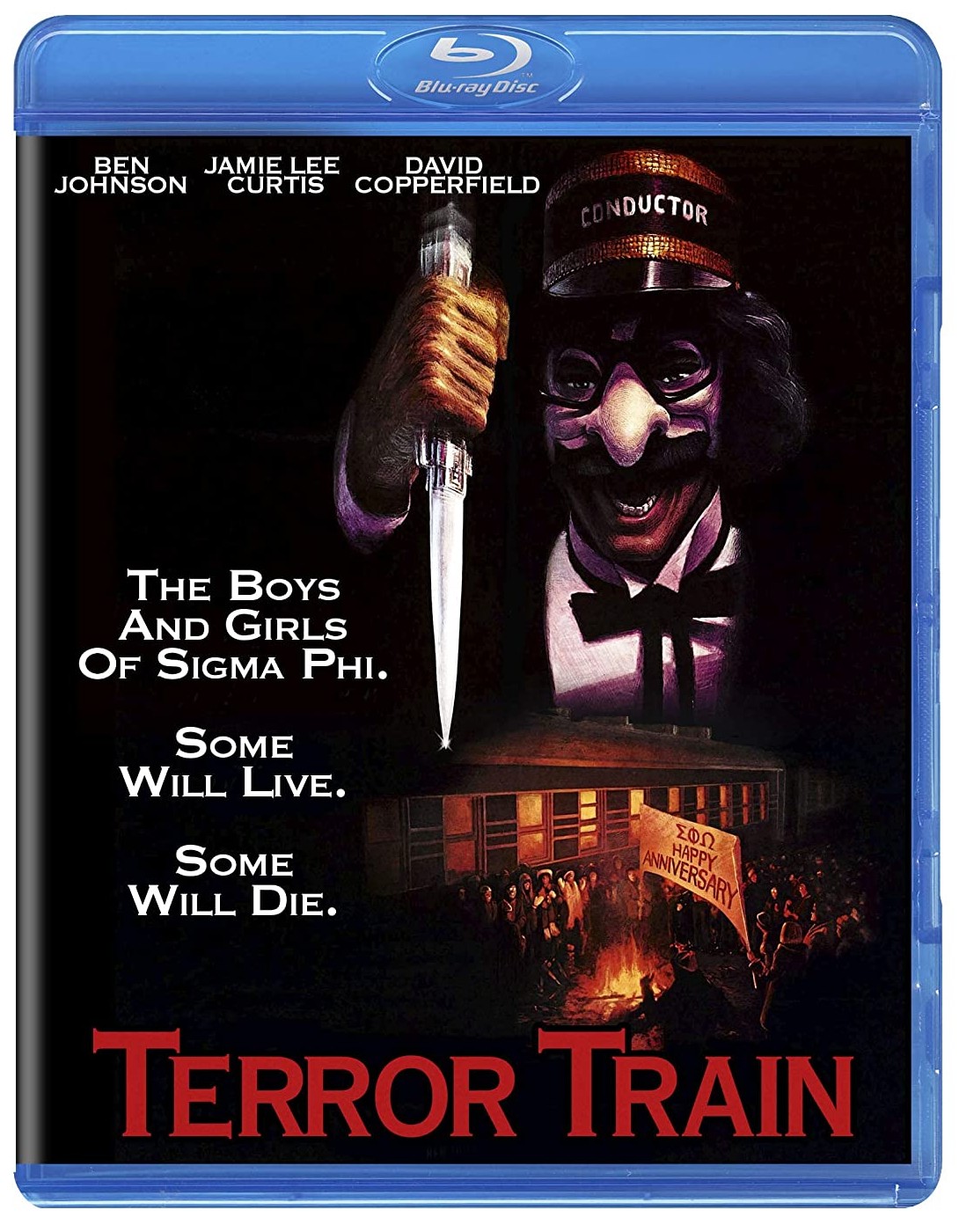 Revenge of the Living Dead Girls (Severin Films, Blu-ray)
In 1987, Parisian pornographers Pierre B. Reinhard and Jean-Claude Roy deviated from their usual high-end skin fare to instead create un cassoulet d'atrocityés that remains the most extreme French gore film in history. When a trio of vixens is killed by corporate-tainted milk, their nubile corpses will rise from the grave for a Jean-Rollin-meets-RETURN OF THE LIVING DEAD orgy of depravity that DVD Drive-In calls "A fetishistic ode to blood, breasts and brutality."
Severin Films is très fier to present this long-unseen "grimy rhapsody of deviance" (Bleeding Skull), featuring graphic splatter by doomed FX master Benoît Lestang (THE WAX MAX, MARTYRS). Now remastered in HD and spurting with all-new Special Features.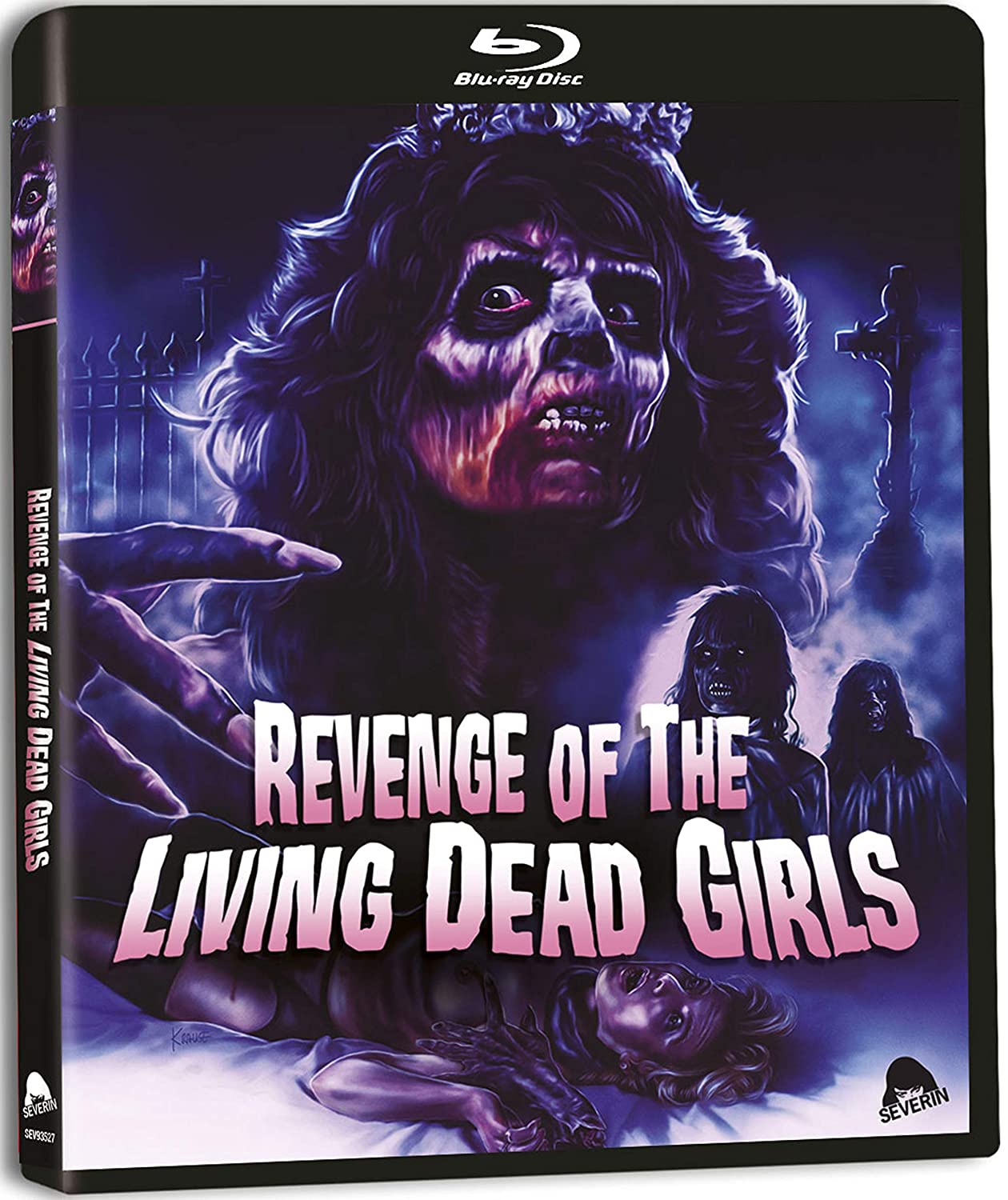 Little Monsters (1989): Vestron Video Collector's Series (Artisan/Lionsgate, Blu/Digital)
Brian (Fred Savage) isn't scared of the monster living under the bed. On the contrary, when he gets to know the wild-eyed boogeyman, Maurice (Howie Mandel), the pair become fast friends. During the night, Maurice takes his young charge into the netherworld of monsters, where they have a great time making mischief in the lives of sleeping children. But Brian's opinion of Maurice and his freewheeling lifestyle changes when he discovers that he himself is turning into a monster.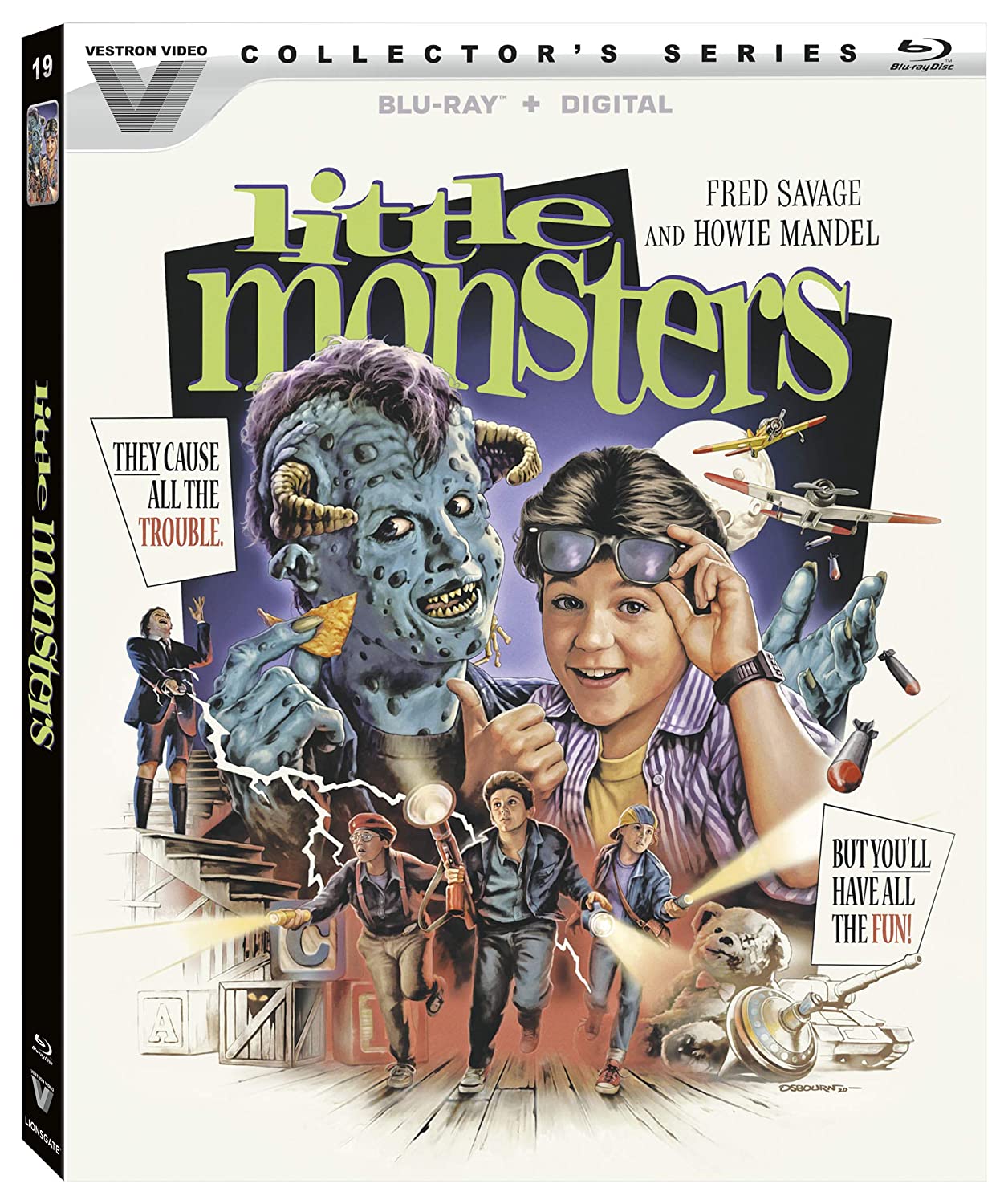 Aenigma (Severin Films, Blu-ray & DVD)
For his final horror hit of the '80s, writer/director Lucio Fulci combined elements of CARRIE, PHENOMENA and SUSPIRIA with the grisly surrealism of his own past classics for one last shocker packed with "brooding, ominous imagery and signature Fulci style" (The Horror Syndicate).
When a bullied student at a New England girls school becomes comatose after a prank gone wrong, her tormenters will suffer graphic telepathic punishment that includes the infamous 'death by snails' scene. Jared Martin (DALLAS), Lara Lamberti (A BLADE IN THE DARK) and Ulli Reinthaler (ZOMBIE 3) star in this "blast from start to finish, with some of the most bonkers imagery Fulci ever put on film" (The Video Vacuum). o-written by Giorgio Mariuzzo (THE BEYOND, HOUSE BY THE CEMETERY) and scanned in 4k from the original negative for the first time ever in America.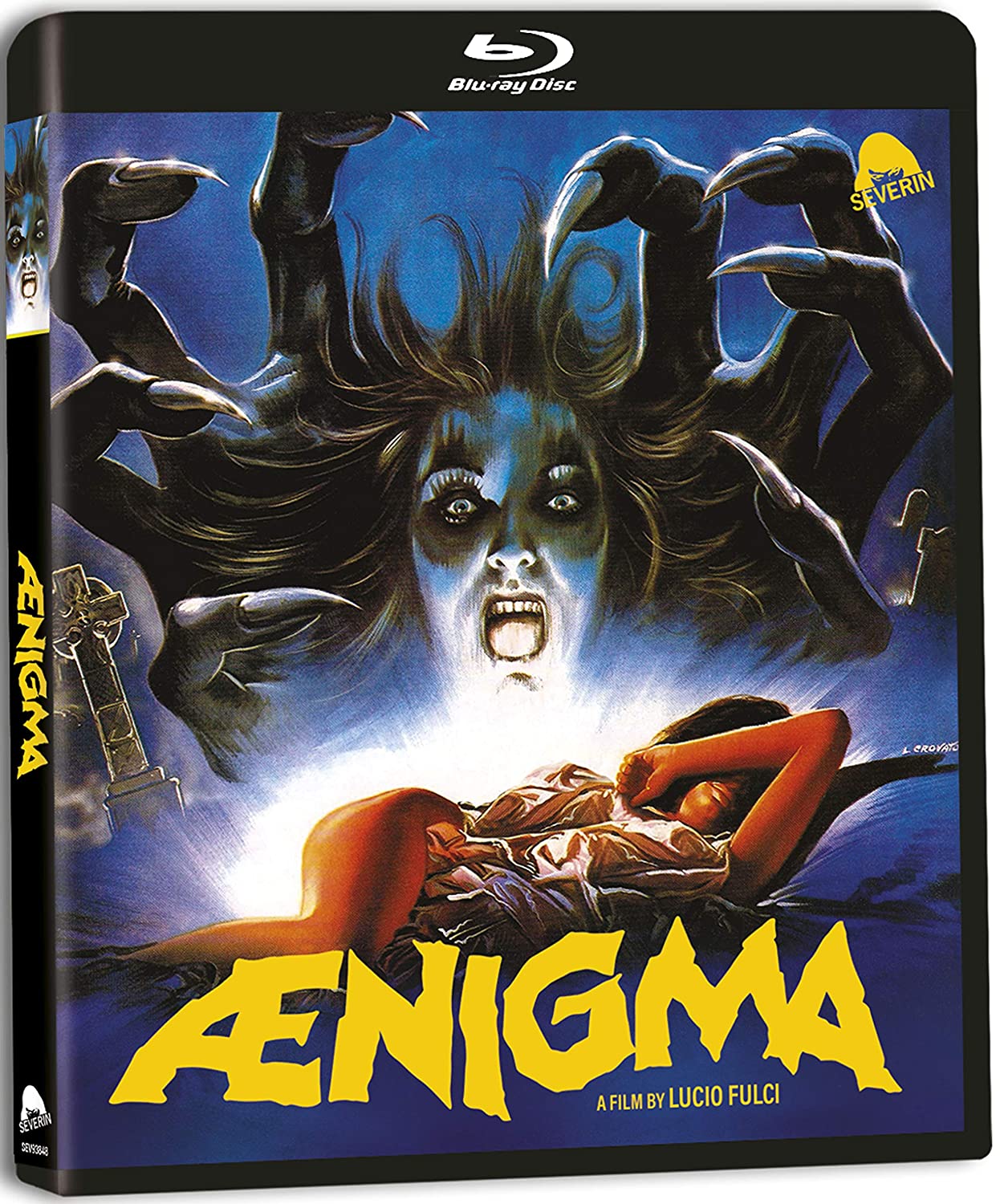 The Black Cat (Severin Films, Blu-ray & DVD)
From Luigi Cozzi, the writer/director of STARCRASH, CONTAMINATION and PAGANINI HORROR, comes the over-the-top meta-shocker about a production company filming a new sequel to one of '70s Italian horror's best-known classics and the resurrected supernatural demon that may destroy them all. Caroline Munro (MANIAC), Brett Halsey (THE DEVIL'S HONEY), Florence Guérin (BLACK VENUS) and Urbano Barberini (OPERA) star in this long-unseen fan favorite, originally released in Italy as DEMONS 6. Transferred in 2k from pristine vault elements for the first time ever.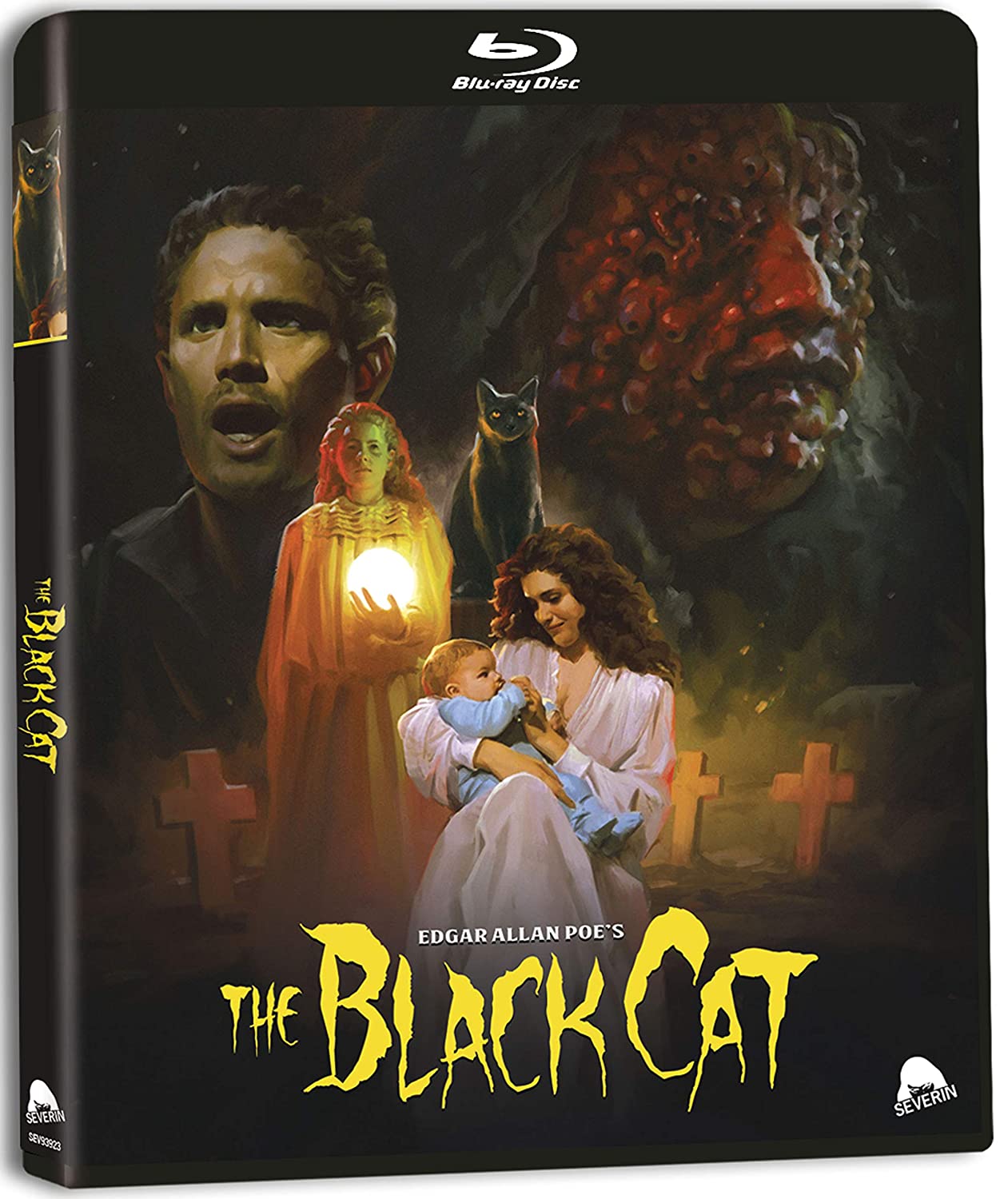 The Last Starfighter: Special Edition (Arrow Video, Blu-ray)
Greetings Starfighter! You have been recruited by Arrow Video to experience the 1984 sci-fi classic as you've never experienced it before! Directed by Nick Castle, the man behind the Michael Myers mask in the original Halloween, The Last Starfighter tells the story Alex Rogan (Lance Guest), an arcade game whizz-kid whose wildest dreams comes true when he finds himself enlisted to fight in an interstellar war.
'90s GOLD:
Body Parts (Scream Factory, Blu-ray)
From Eric Red, the writer of The Hitcher and Near Dark, comes this tale of a medical experiment gone very wrong. Bill Chrushank is a criminal psychologist who loses his arm and nearly his life in a grisly car accident. A daring medical operation follows, in which a donor's arm is successfully grafted onto Bill's body. But after the operation, the arm starts to take on a violent life of its own, striking out against Bill's wife and children. Consumed by fears about his dangerous behavior, Bill is driven to learn the donor's identity – and makes a horrifying discovery that delivers him into a world of unimaginable terror. Written and directed by Eric Red (Cohen & Tate, Bad Moon), this thriller stars Jeff Fahey (Alita: Battle Angel) and Brad Dourif (Child's Play, Graveyard Shift).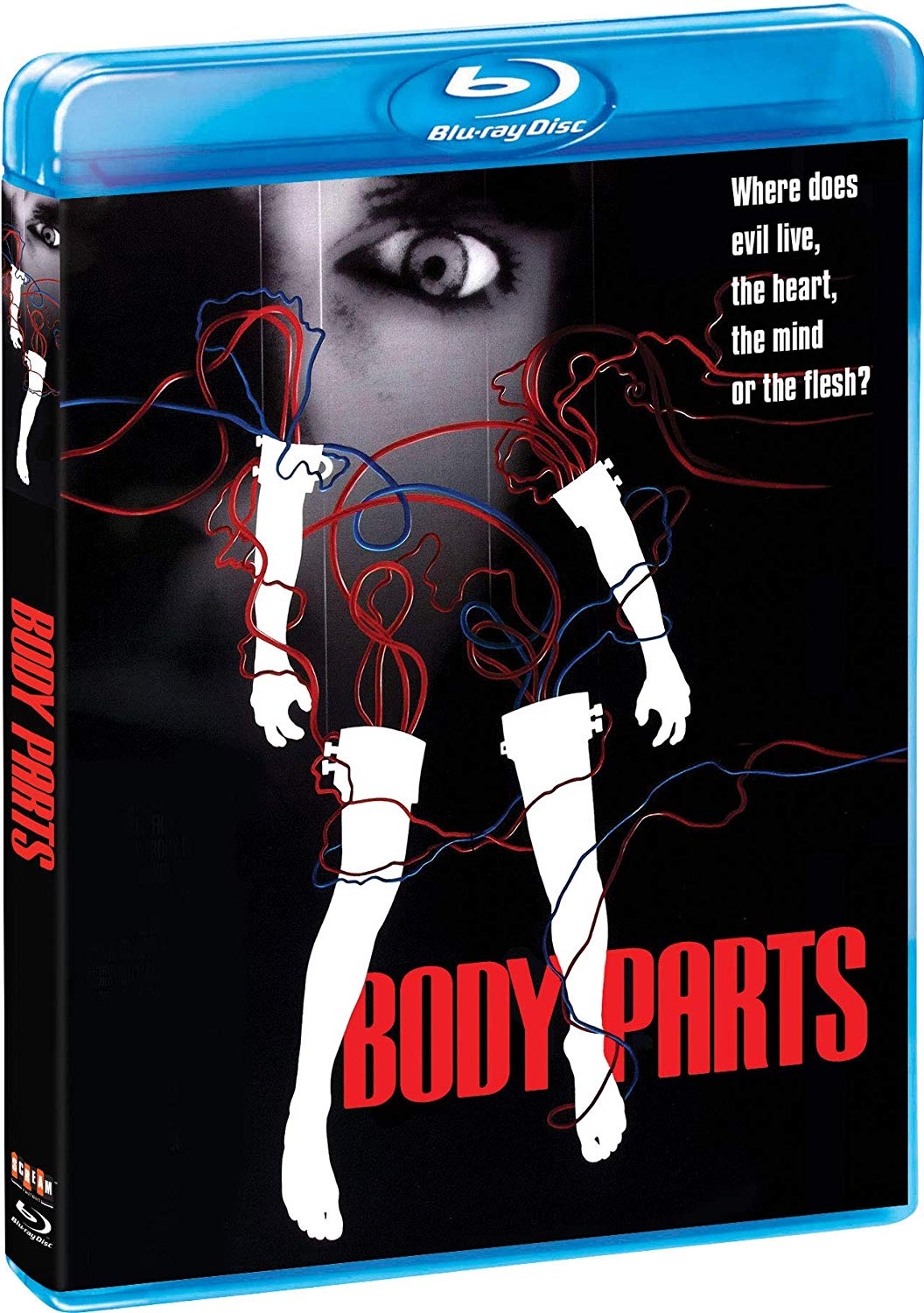 Tammy and the T-Rex (Vinegar Syndrome, Blu/DVD Combo)
Tammy is a popular high school cheerleader whose new boyfriend, Michael, might be the love of her life. But Tammy's jealous ex, Billy, won't stand for anyone coming between him and 'his' girl, so he and his friends kidnap Michael, leaving him to be mauled by a lion in a local wildlife reserve. Comatose and at death's door, Michael's body is stolen from the hospital by mad scientist Dr. Wachenstein, who extracts his brain and implants it into a giant robotic T-Rex. Horrified by his predicament and new dinosaur body, he escapes from the doctor's lab and begins brutally killing his former bullies. Meanwhile Tammy and her best friend Byron start searching for a suitable human corpse in which to re-transplant Michael's brain...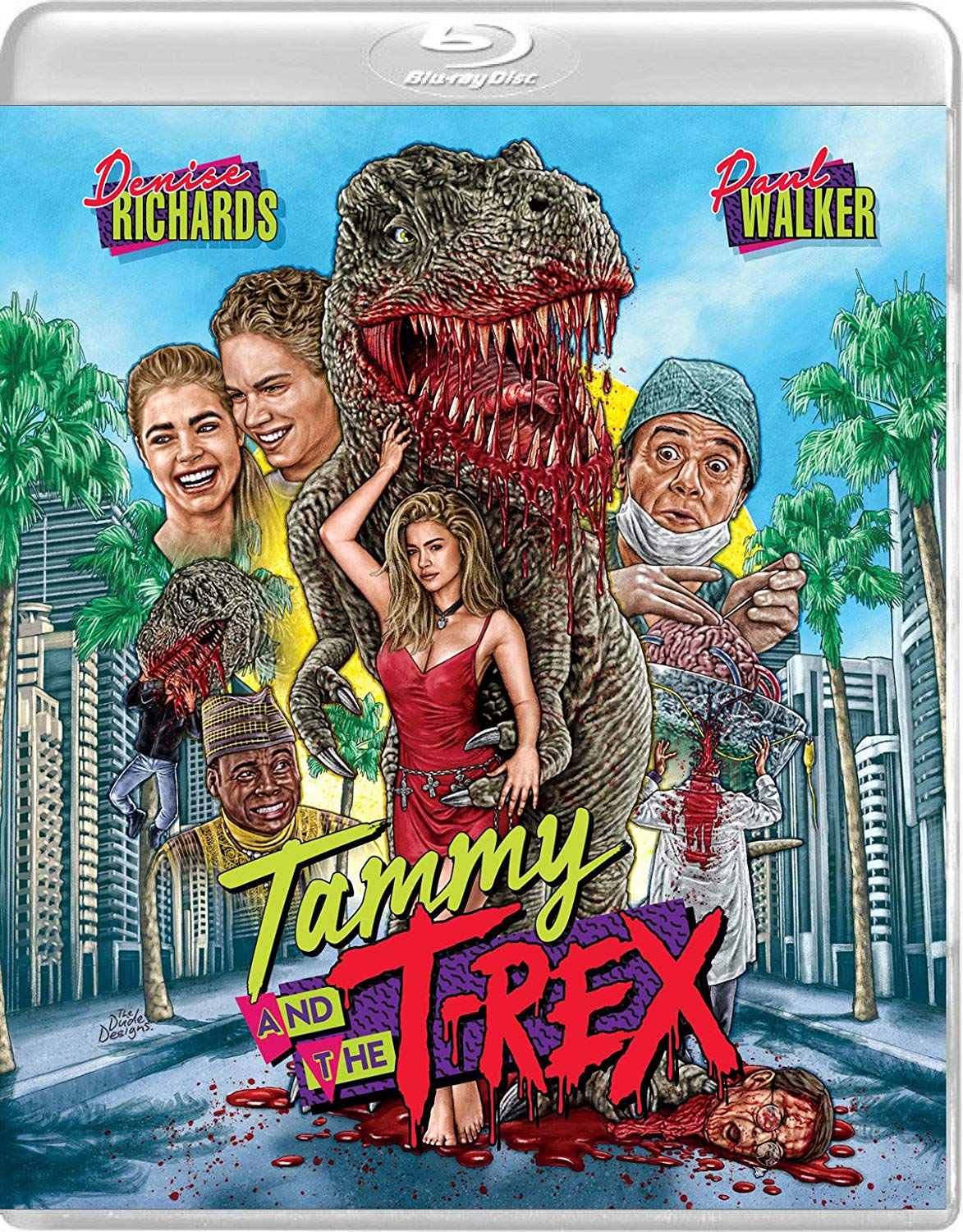 Pet Sematary Two: Collector's Edition (Scream Factory, Blu-ray & DVD)
The town of Ludlow is in for some new, grave surprises ... Sometimes dead is better. But the shocking terror that plagued Ludlow, Maine, in Pet Sematary is still very much alive in this sequel to the 1989 hit film. After the death of his wife, veterinarian Chase Matthews (Anthony Edwards, Zodiac) and his 13-year-old son, Jeff (Edward Furlong, Terminator: Dark Fate), move to Ludlow to rebuild their lives. Antagonized by the neighborhood kids, Jeff befriends another outsider, Drew Gilbert, who lives in fear of his cruel stepfather, Gus (Clancy Brown, John Dies At The End). After Gus cold-bloodedly shoots Drew's beloved dog, the boys bury the body in the local Indian burial grounds – a place rumored to have the powers of resurrection. But when evil is awakened, the boys realize that sometimes you should just let dead dogs lie.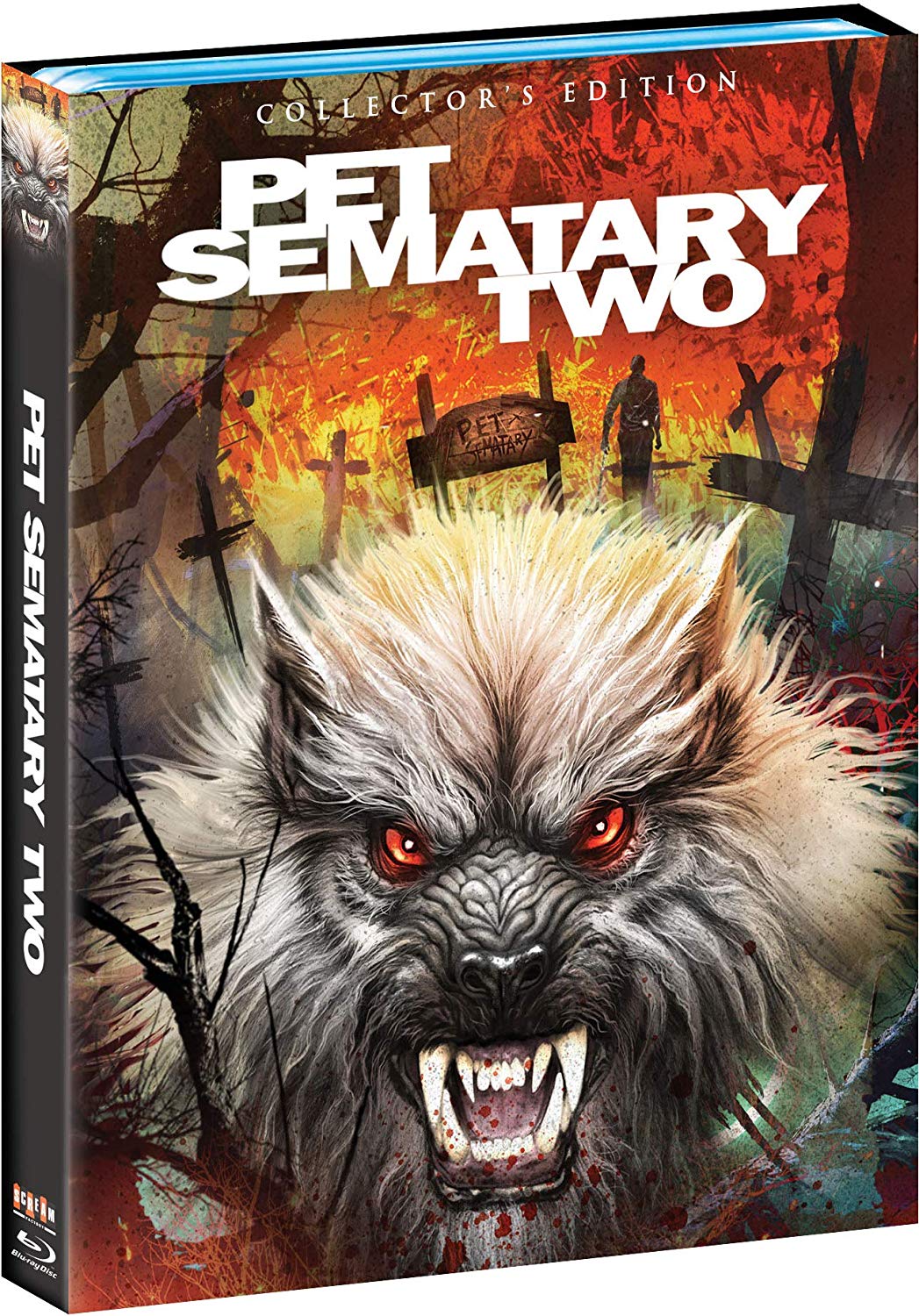 Demonia (Severin Films, Blu-ray)
In what fans consider his last great film, Godfather of Gore Lucio Fulci returns to the startling imagery and bloody excesses of his '70s/'80s classics for an unholy saga of demonic nuns and supernatural carnage. When a Canadian archeological team begins excavating the ruins of a medieval Sicilian monastery, they will unleash the vengeance of a crucified coven of satanic sisters with full-on Fulci fury. Brett Halsey (THE DEVIL'S HONEY), Lino Salemme (DEMONS), Christina Engelhardt (SKINNER), Al Cliver (THE BEYOND, ZOMBIE) and Fulci himself star in this solid horror from a true master(Blu-ray Authority) co-written by Piero Regnoli (BURIAL GROUND, MALABIMBA), now scanned in 4k from the original negative recently discovered in the attic of a Collevecchio convent.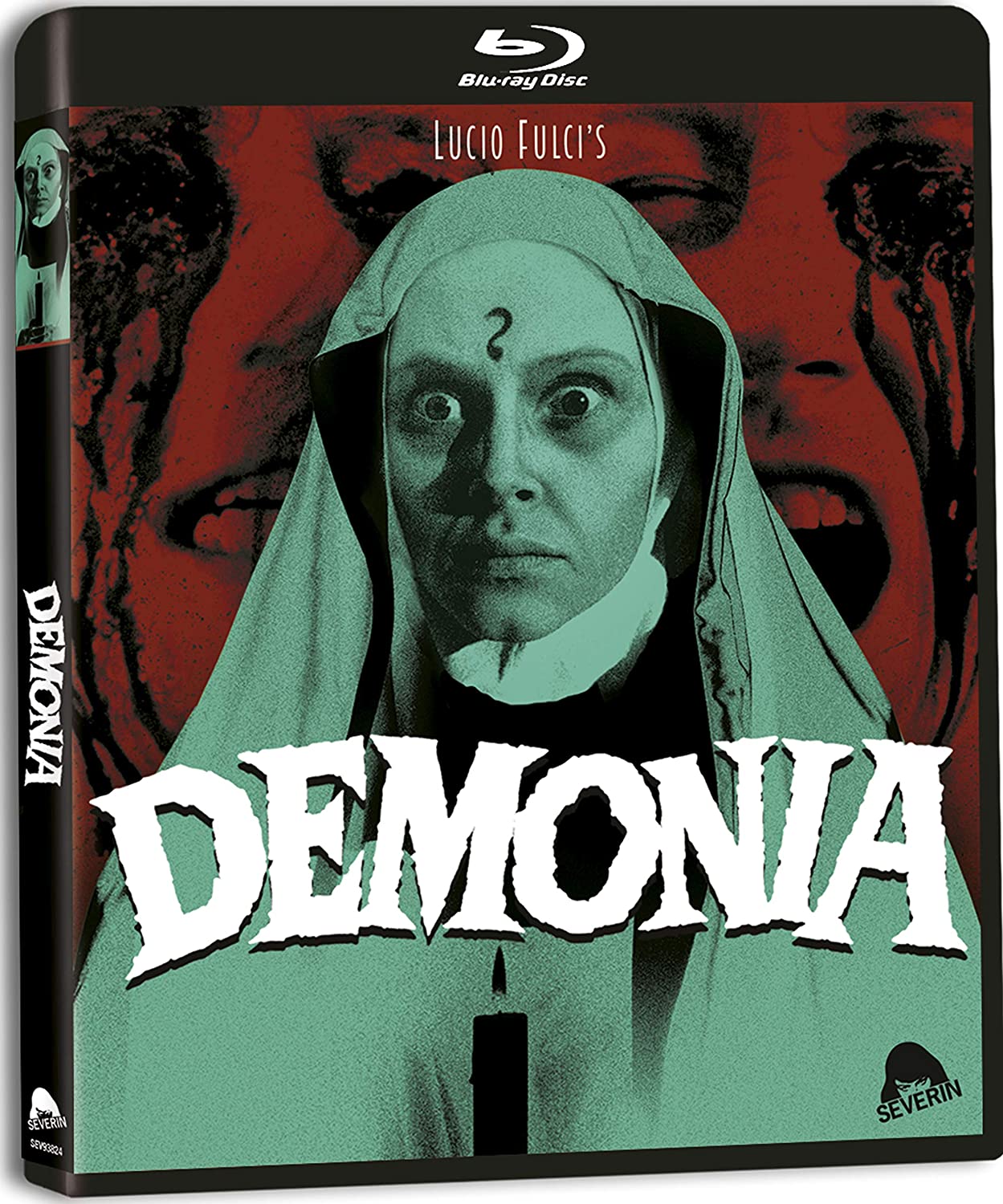 Idle Hands: Collector's Edition (Scream Factory, Blu-ray)
The Devil will find work for idle hands to do ... so what happens when he chooses the laziest teen slacker in the world to do his dirty work? Anton Tobias (Devon Sawa, Final Destination) is a channel-surfing, junk-food-munching, couch-potato burn-out who can't control the murderous impulses of his recently possessed hand. With the help of his zombiefied buddies, Mick (Seth Green, Austin Powers: International Man Of Mystery) and Pnub (Elden Henson, Daredevil), Anton's got to stop the rampaging devil appendage before it takes total control of his life and ruins any chance he has with class hottie Molly (Jessica Alba, Dark Angel). Vivica A. Fox (Kill Bill) and Jack Noseworthy (Event Horizon) co-star in this wickedly funny horror comedy.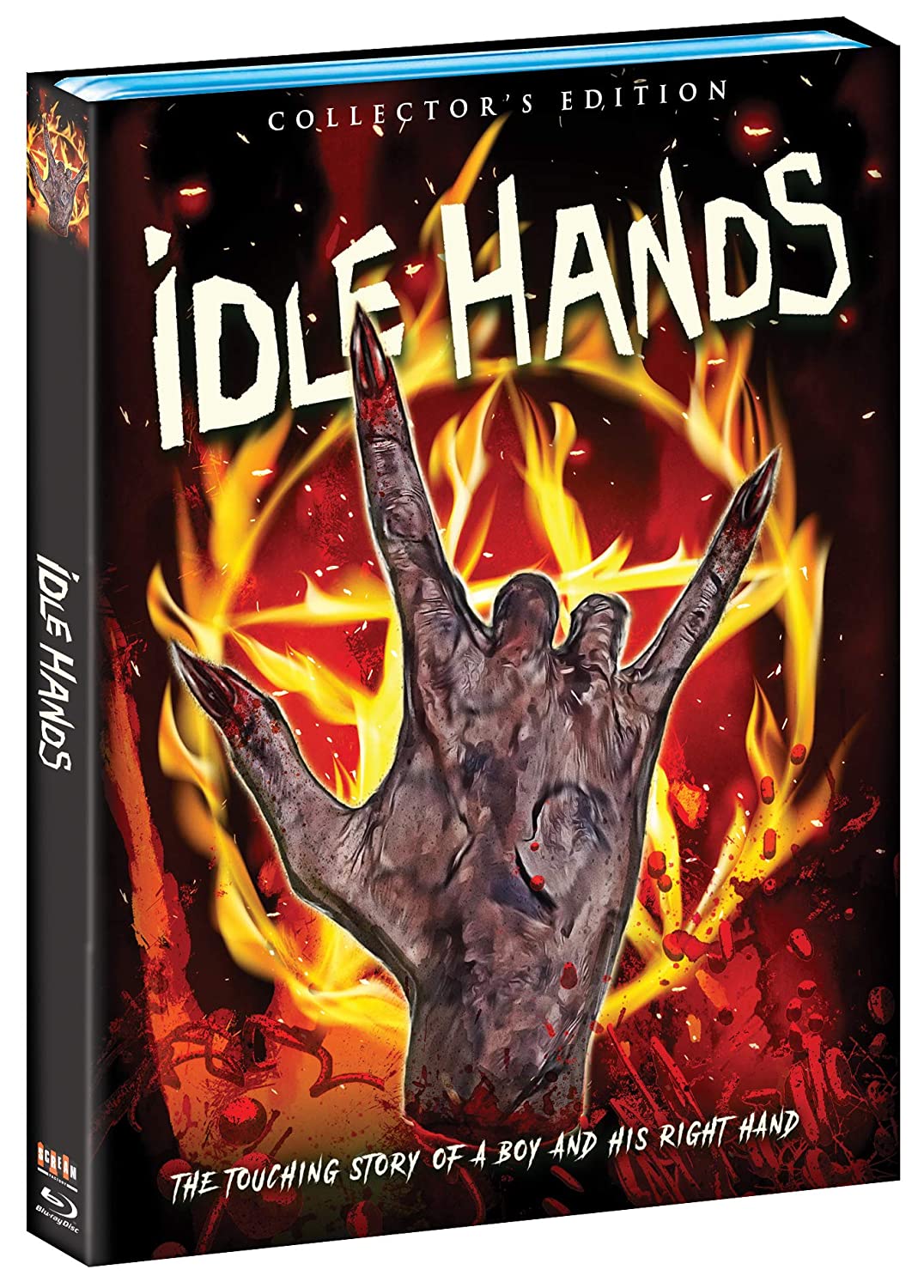 Dolly Dearest (Vinegar Syndrome, Blu/DVD Combo)
American family Elliot and Marilyn Wade, along with their young children Jessica and Jimmy, have just relocated to Mexico, where Elliot has taken over a doll factory. As they settle into their fresh surroundings, Jessica forms a special bond with her new doll, spending hours with it in her large playhouse. But soon, her mother and older brother sense that something isn't quite right with the sweetly faced toy. It's not long before strange and frightening events start to occur, and members of the household begin turning up dead in a series of apparent 'accidents'.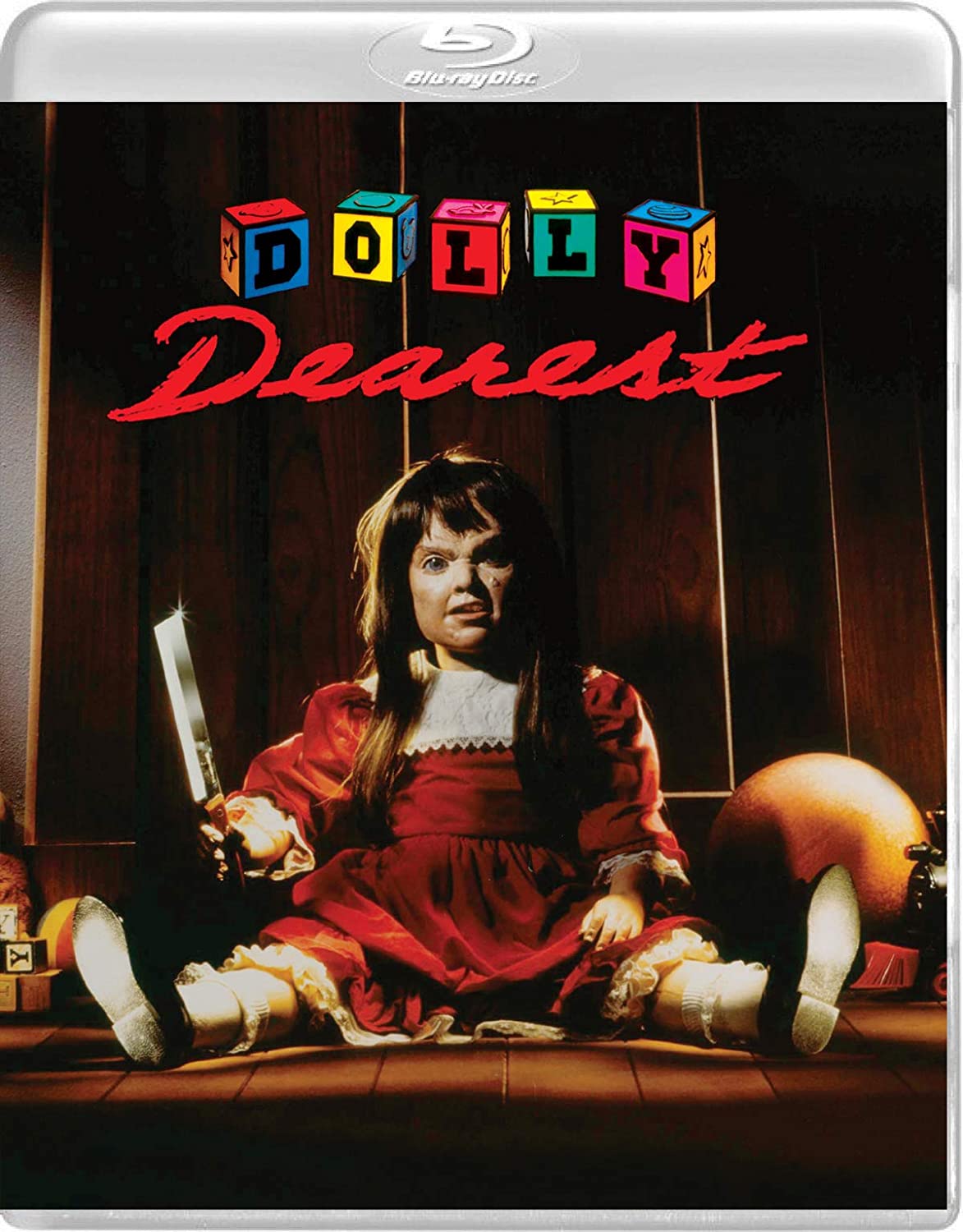 Tales from the Darkside: The Movie – Collector's Edition (Scream Factory, Blu-ray)
From the clever and creepy minds of Stephen King (Pet Sematary), Michael McDowell (Beetlejuice), George A. Romero (Dawn Of The Dead) and Sir Arthur Conan Doyle (creator of Sherlock Holmes), comes an all-star anthology of horror. To keep from being eaten by a modern-day witch (Deborah Harry, Videodrome), a young paperboy weaves three twisted stories to distract her. In "Lot 249," a vengeful college student (Steve Buscemi, Fargo) resuscitates an evil mummy to teach unsuspecting student bodies (Julianne Moore, Kingsman: The Golden Circle, Christian Slater, Mr. Robot) a lesson in terror. Then, "Cat From Hell" is a furry black feline who cannot be killed ... he may have nine lives, but those who cross his path are not so lucky. Finally, in "Lover's Vow," a stone gargoyle comes to life ... to commit murder. In this classic cult favorite, fear comes in threes.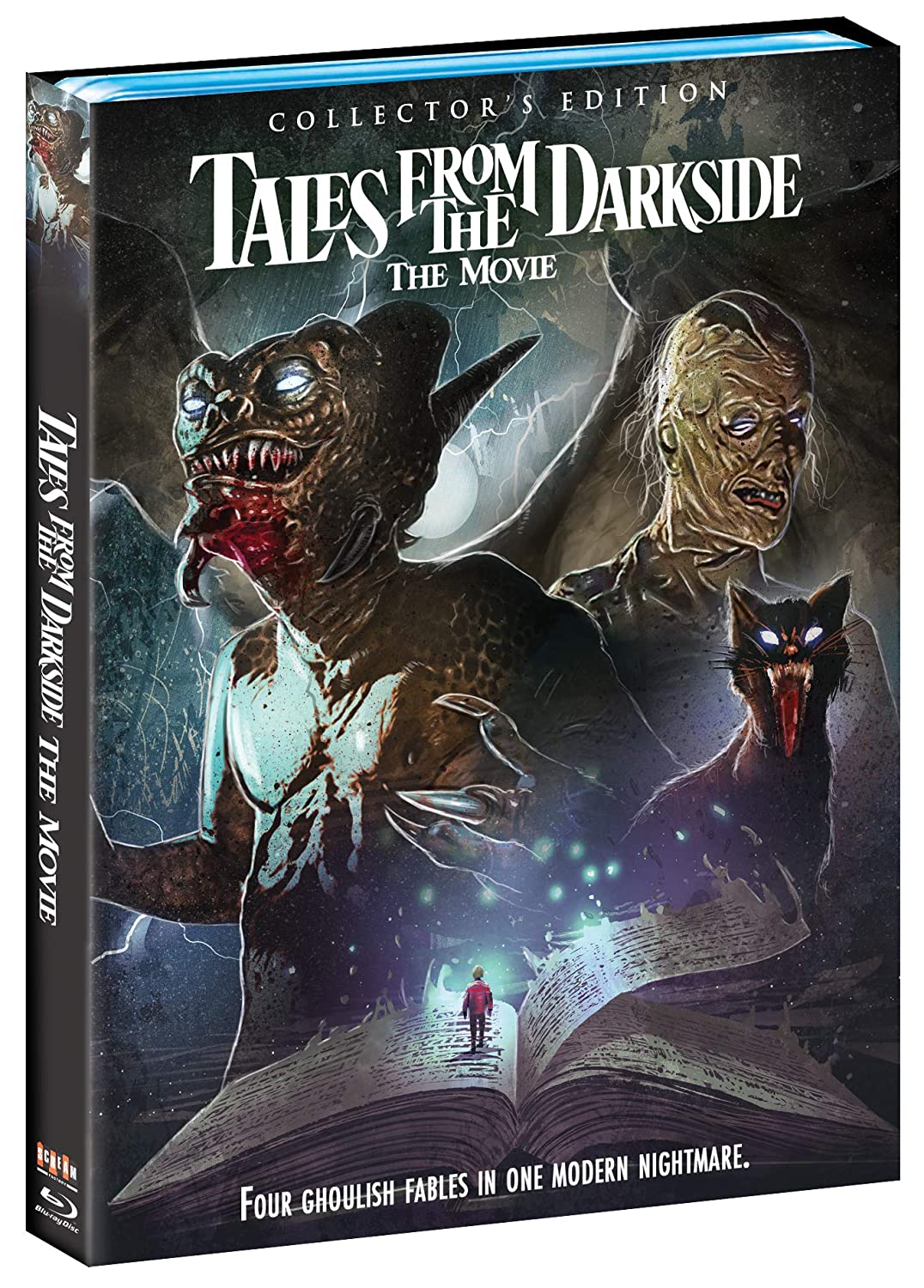 Vampire in Brooklyn (Paramount Home Entertainment, Blu-ray)
Available for the first time on Blu-ray, Oscar-Nominee Eddie Murphy's got the bite in this movie mix of bone-chilling horror and chill-out comedy directed by Wes Craven (the SCREAM franchise). As the vampire Maximillian, the popular star is the most diabolical, dashing and definitely undead dude in the 'hood. To add to the macabre fun, Murphy morphs into two other must-see characters: a paunchy preacher and a fast talking thug. Angela Basset (BLACK PANTHER) plays the cop whose world is rocked by Maximillian's attempts to make her his mate for eternity. And Kadeem Hardison (KC UNDERCOVER) is the haplessly decaying vampire's sidekick who (a hand here, and ear there) is forever losing things. Brooklyn may be home to the undead now that Max is around-but means it's livelier than ever!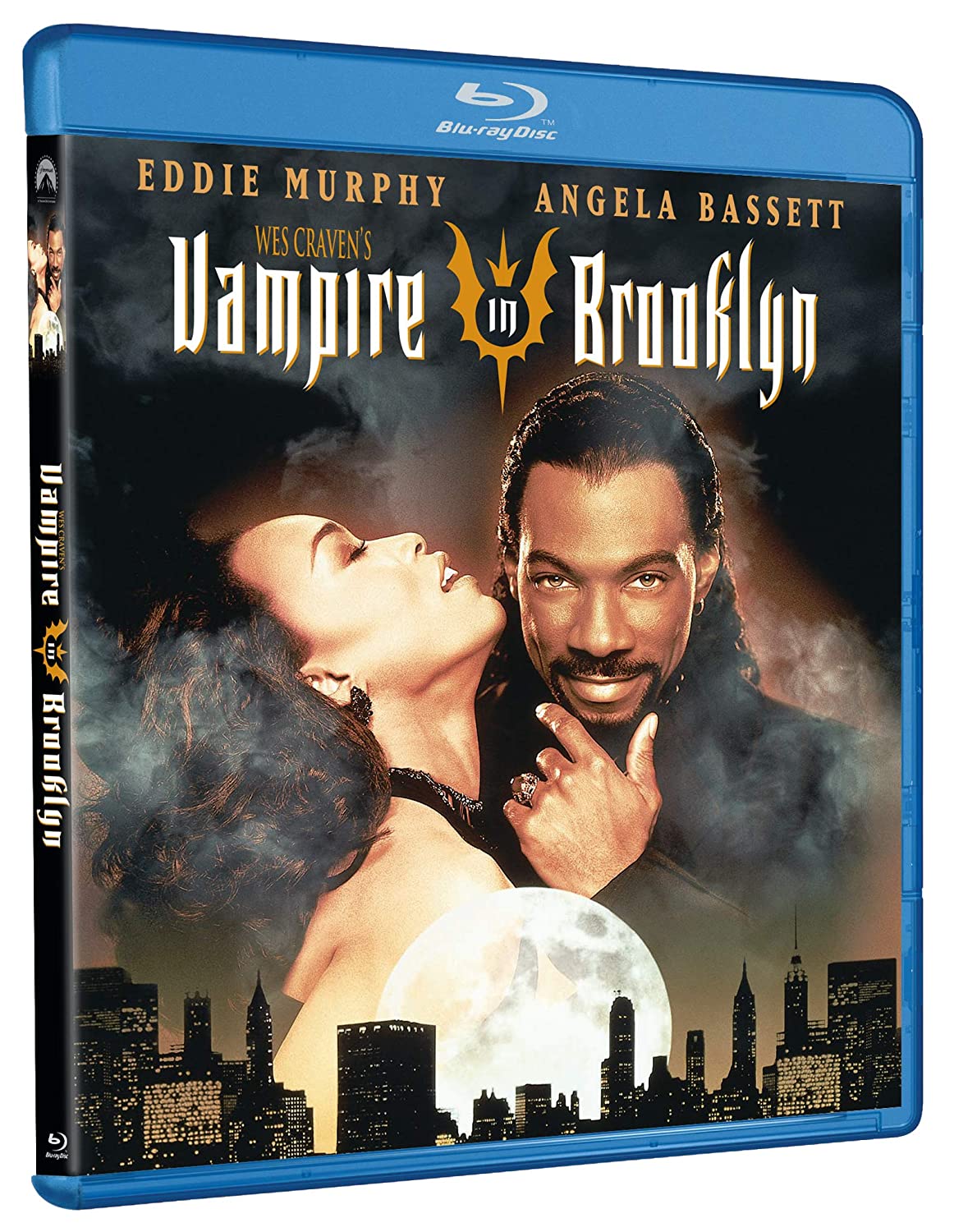 Cruel Jaws (Severin Films, Blu-ray & DVD)
He defied all laws of good taste and international copyright with SHOCKING DARK and ROBOWAR. He reset the bar for batsh*t crazy ItaloHorror with RATS: NIGHT OF TERROR and HELL OF THE LIVING DEAD. And in 1995, legendary director Bruno Mattei - here as 'William Snyder' - stunned the civilized world with this ultimate sharksploitation saga that liberally borrows characters, plot and footage from Joe D'Amato's DEEP BLOOD and Enzo G. Castellari's THE LAST SHARK (and that's just the tip of a very litigious fin).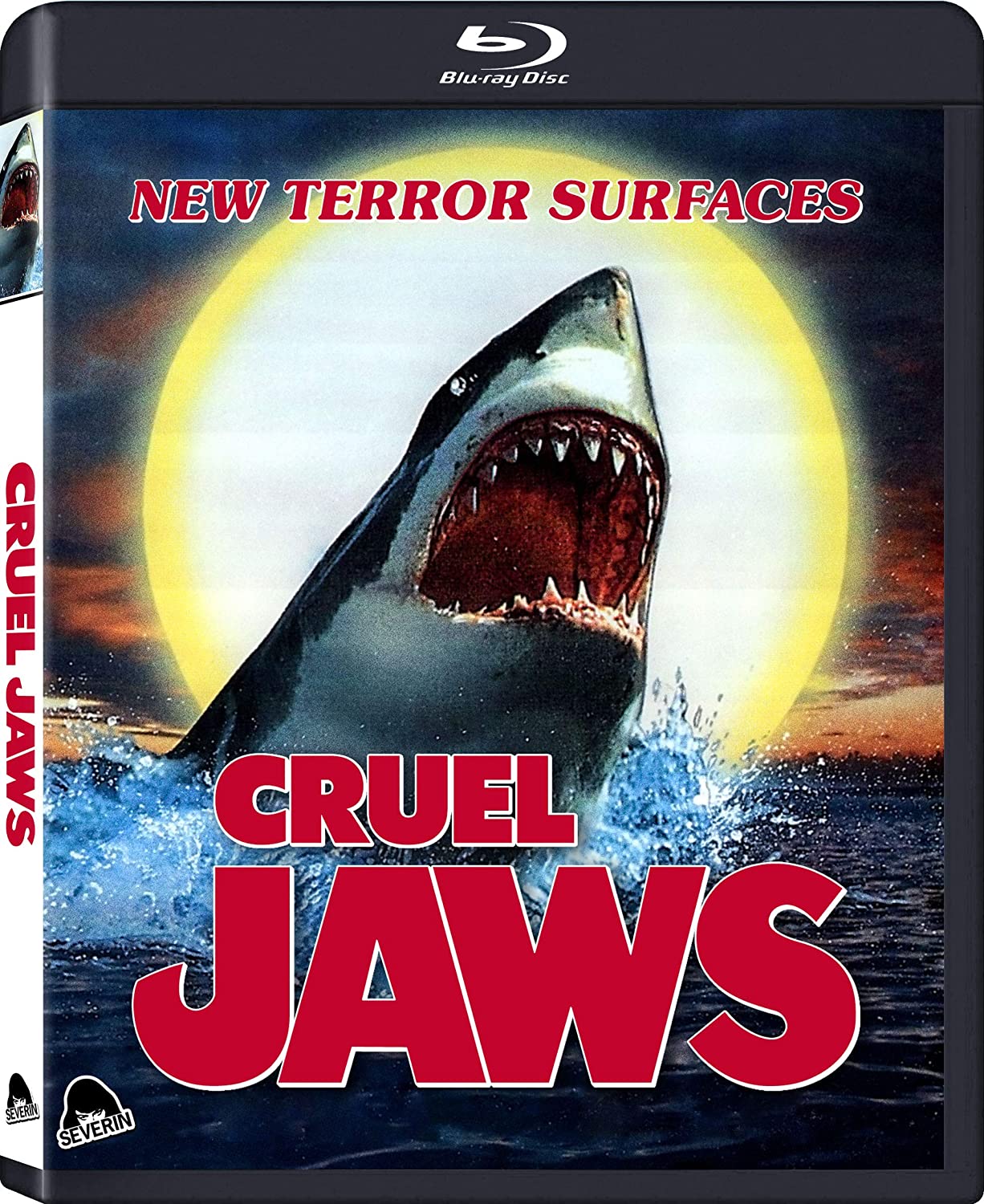 THEY CAME FROM THE 2000s:
Thir13een Ghosts: Collector's Edition (Scream Factory, Blu-ray)
What a house! It's all steel and glass and elegance – and it all belongs to Arthur Kriticos and his family as an unexpected inheritance. You could say it's their dream home. Especially if the dreams are nightmares. Awesome ectoplasmic specters populate Thirteen Ghosts, an effects-rampant remake of the 1960 William Castle haunted-house film from producers Gilbert Adler, Joel Silver and Robert Zemeckis, who conjured up the equally terrorific House On Haunted Hill (1999). Tony Shalhoub leads a cast that includes Embeth Davidtz, Matthew Lillard, Shannon Elizabeth, Rah Digga and F. Murray Abraham. The house itself is a design marvel and a mysterious puzzle-cube whose eerie corridors, sliding walls, spinning floors and phantasmic fiends may allow no escape.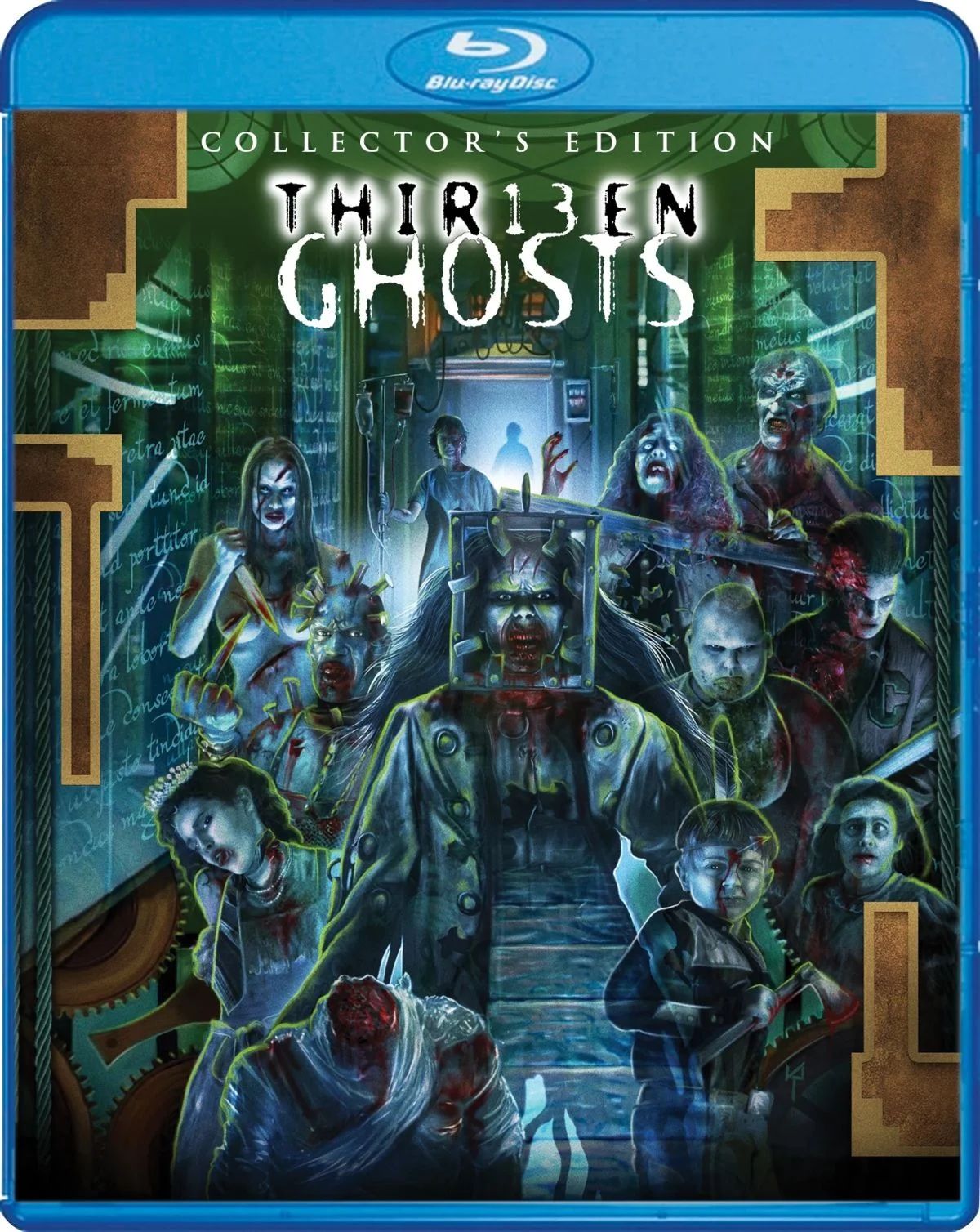 Bones (2001) (Scream Factory, Blu-ray)
The time is 1979. Jimmy Bones (Snoop Dogg, Training Day) is respected and loved as the neighborhood protector. When he is betrayed and brutally murdered by a corrupt cop (Michael T. Weiss, The Pretender), Bones' elegant brownstone becomes his tomb. Twenty-two years later, the neighborhood has become ghetto and his home a Gothic ruin. Four teens renovate it as an afterhours nightclub, unknowingly releasing Jimmy's tortured spirit. It's thrills and chills when Jimmy's ghost sets out to get his revenge.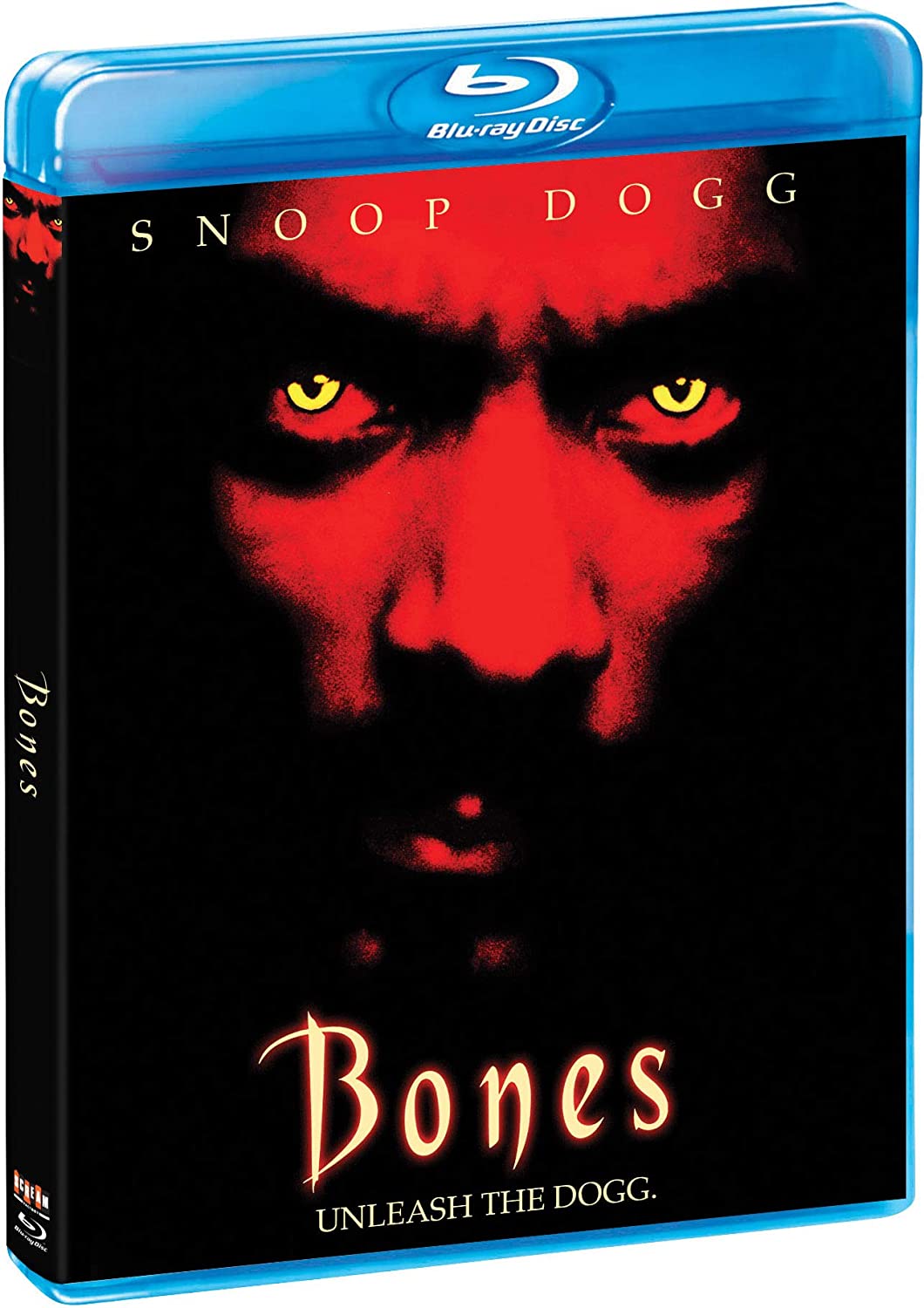 Pitch Black: Special Edition (Arrow Video, Blu-ray)
When an intergalactic transport ship crashes on a remote desert planet with no sign of help on the horizon, the survivors, led by Fry (Radha Mitchell), band together to find a way back home. Among the passengers is Riddick (Vin Diesel), a convicted murderer being transported by marshal Johns (Cole Hauser) and now freed of his chains and on the loose. But as a solar eclipse plunges the planet into total darkness, a threat even worse than Riddick reveals itself, and the last humans standing may have to form an uneasy truce with the cunning fugitive (whose eyes have been surgically altered to see in the dark) to last the long night.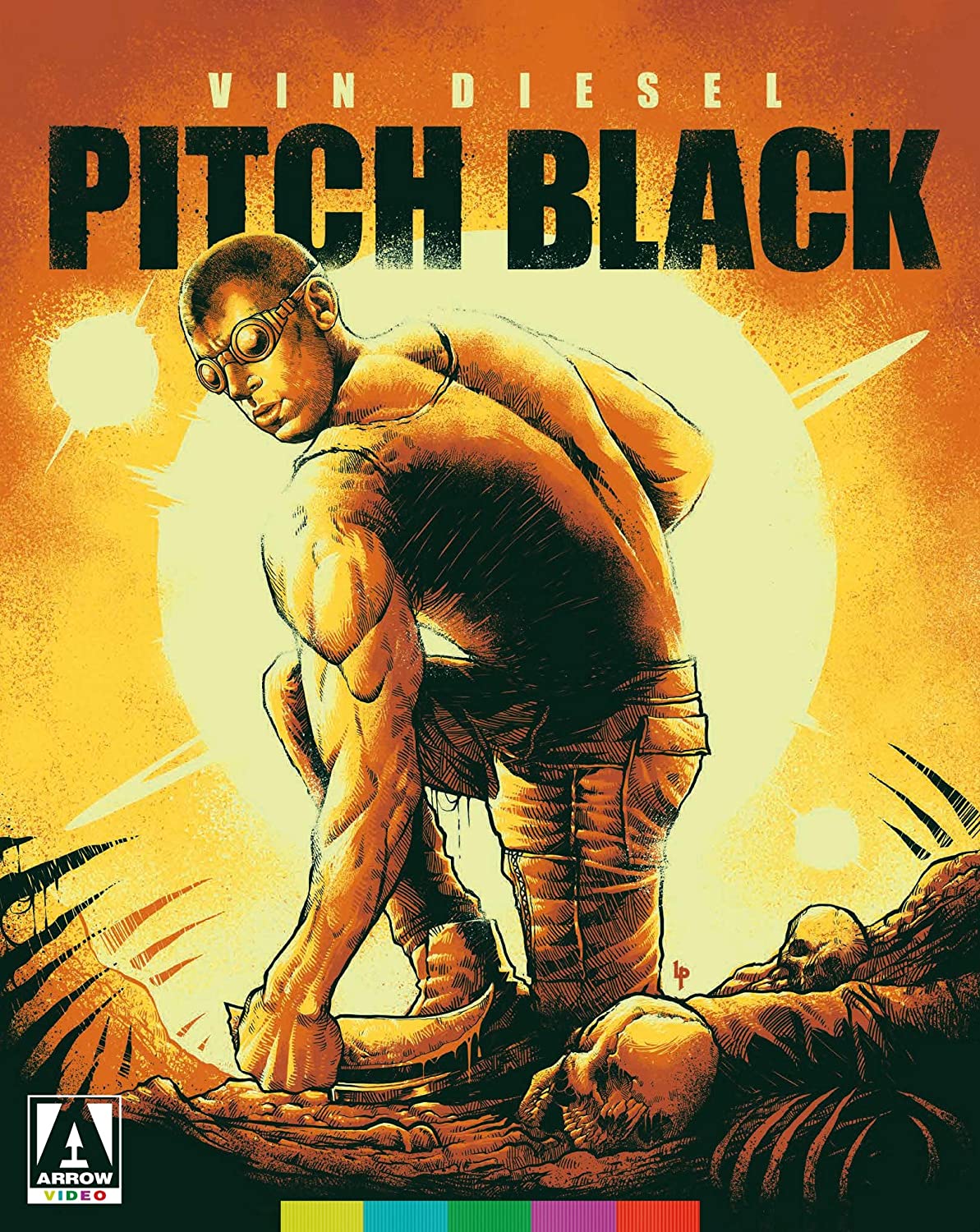 Rob Zombie Trilogy (Lionsgate, Blu/Digital Combo)
The terrifying trilogy that follows the blood-soaked saga of the depraved Firefly family, including 3 From Hell, House of 1000 Corpses, and The Devil's Rejects.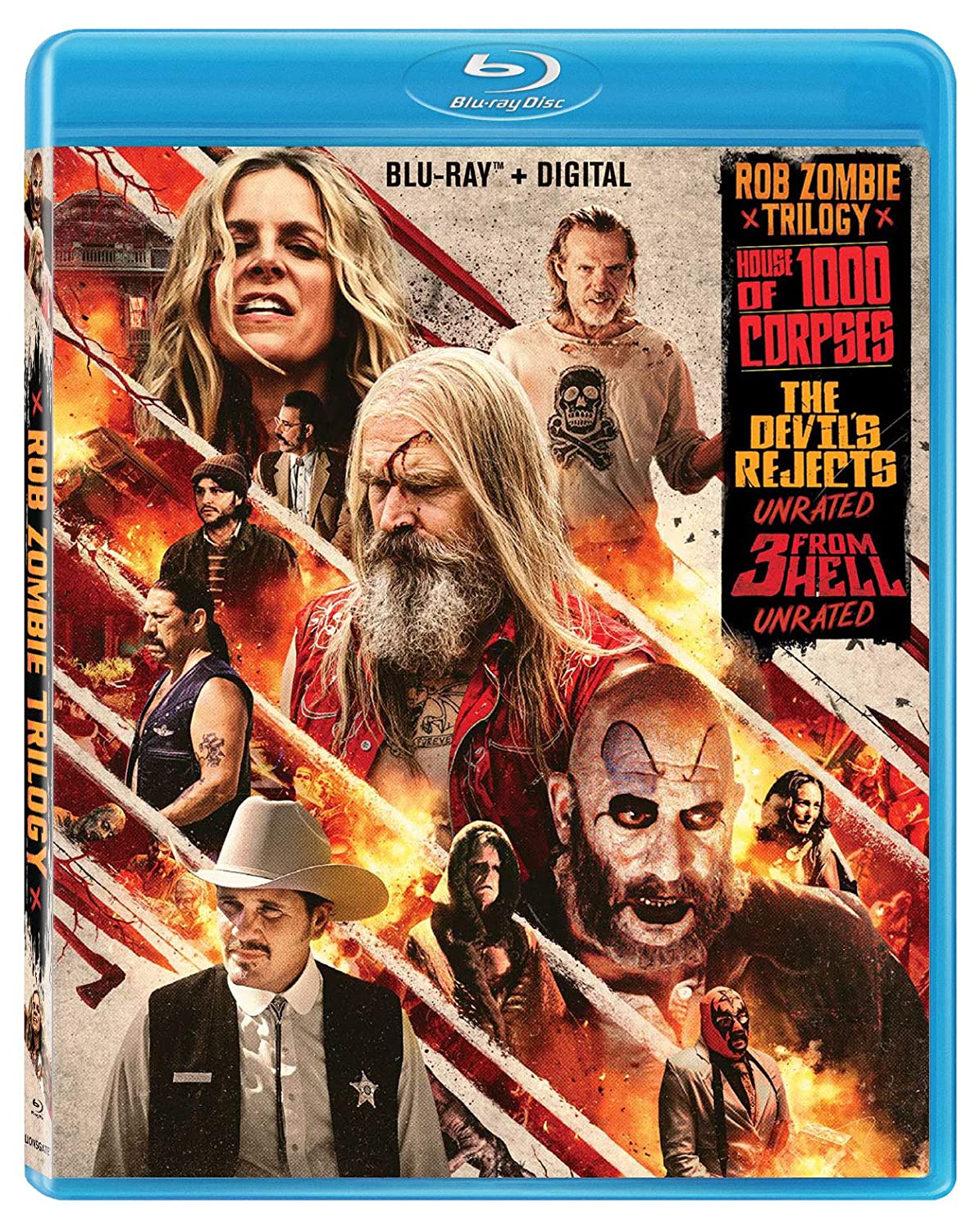 Ghost Ship: Collector's Edition (Scream Factory, Blu-ray)
Finders keepers. Any abandoned ship floating in international waters can be claimed and towed to port by whomever is fortunate enough to find it. Or, in the case of one team of salvage experts, unfortunate enough. In this stylish, effects-packed chiller from Dark Castle Entertainment, salvagers trained for any situation imaginable come face to horrifying face with the unimaginable after boarding a derelict luxury liner. Julianna Margulies, Gabriel Byrne, Ron Eldard and Isaiah Washington are among the hands on deck who'll confront a seafaring collector of souls. Steve Beck (Thirteen Ghosts) directs this frightful chiller.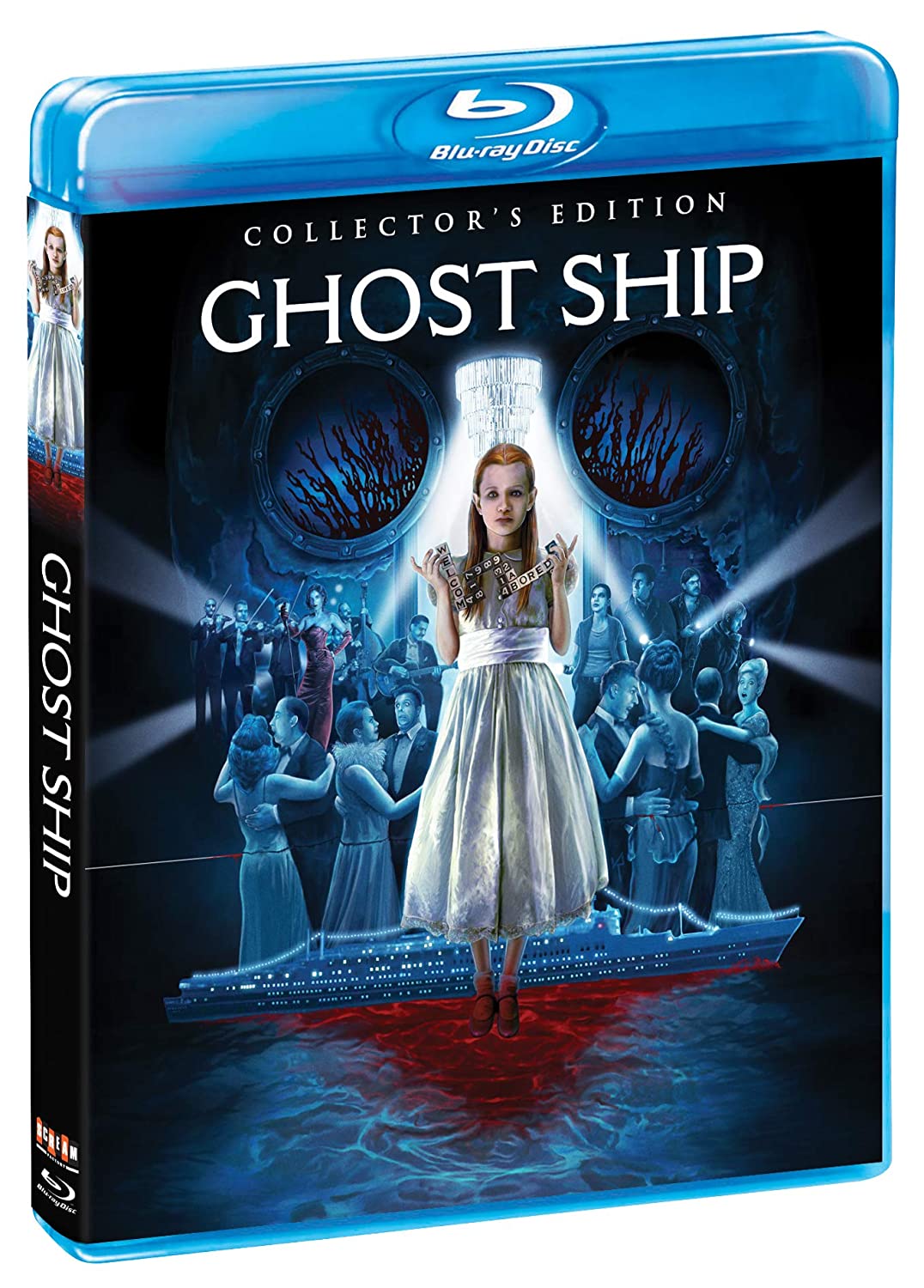 OLDIES BUT GOODIES:
Let's Scare Jessica to Death (Scream Factory, Blu-ray)
Released from an institution after suffering a nervous breakdown, Jessica (Zohra Lampert, The Exorcist III) seeks the tranquility of a secluded home in Connecticut to help make her recovery complete. But instead of a restful recuperation with her husband and close friend in the New England countryside, Jessica soon finds herself falling into a swirling vortex of madness and the supernatural! And an even more unsettling discovery is that the entire region seems to be under the influence of a mysterious woman who has been living in the supposedly empty house. Jessica's fear and dread only intensify when she discovers that the "undead" girl, Emily, tragically drowned long ago, on her wedding day. Is she back to take vengeance?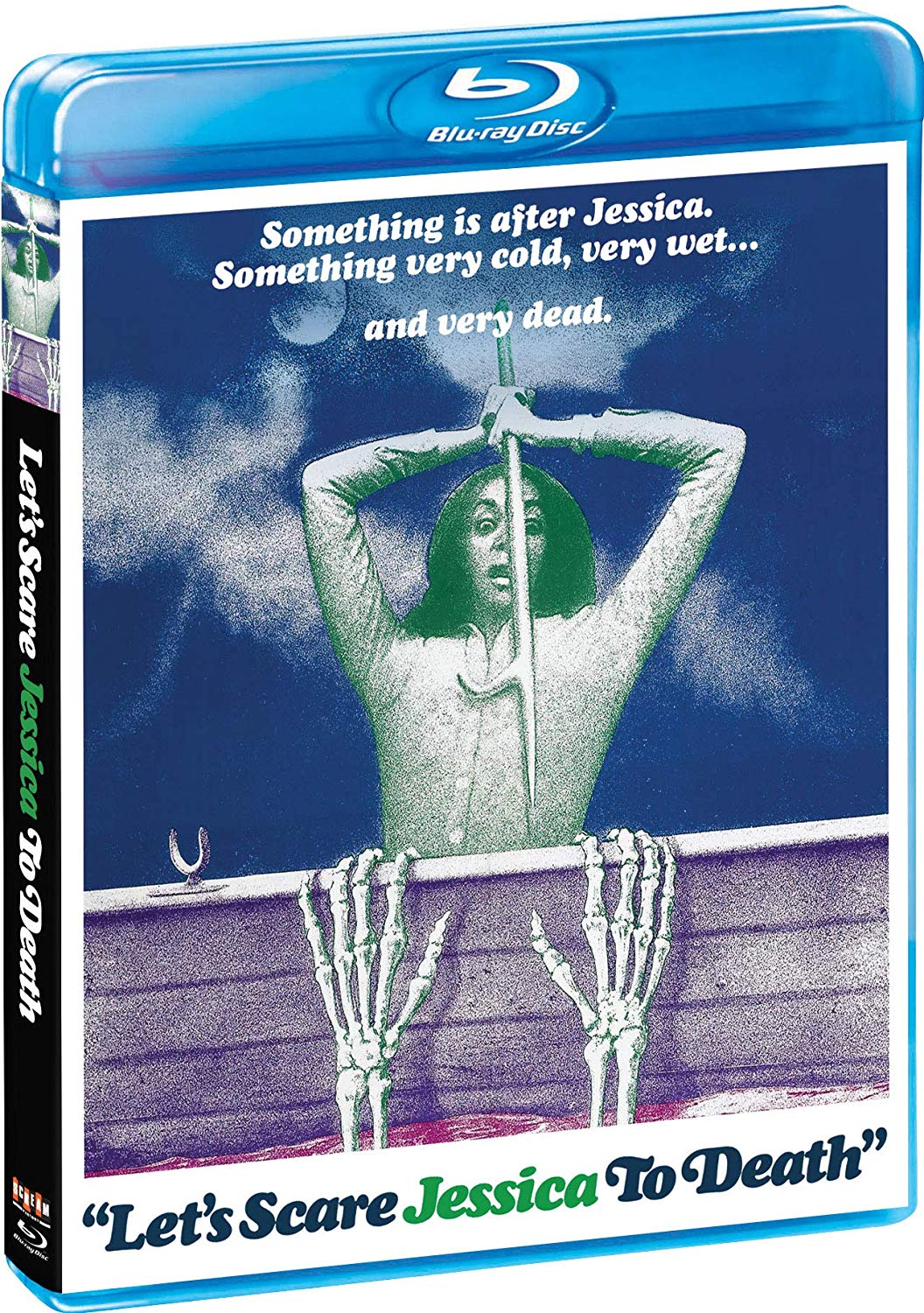 The Astrologer (Severin Films, Blu-ray & DVD)
Before he became NYC's favorite '80s action auteur with hits like THE EXTERMINATOR, THE PROTECTOR and SHAKEDOWN, as well as executive producer of grindhouse classics that included MANIAC COP, FRANKENHOOKER and BASKET CASE 2 & 3, writer/director James Glickenhaus made his feature debut with this bizarre tale of government skullduggery, satanic killings, zodiacal mayhem and messianic horror. Playboy centerfold Monica Tidwell (NOCTURNA) stars in the "ultra-obscure and undeniably fascinating" (Fright.com) thriller. Also known as SUICIDE CULT and a one-time U.K. Section 3 'Video Nasty', THE ASTROLOGER is based on the acclaimed novel by John Cameron. Now featuring a 4k scan from the director's personal answer print and loaded with all-new Special Features.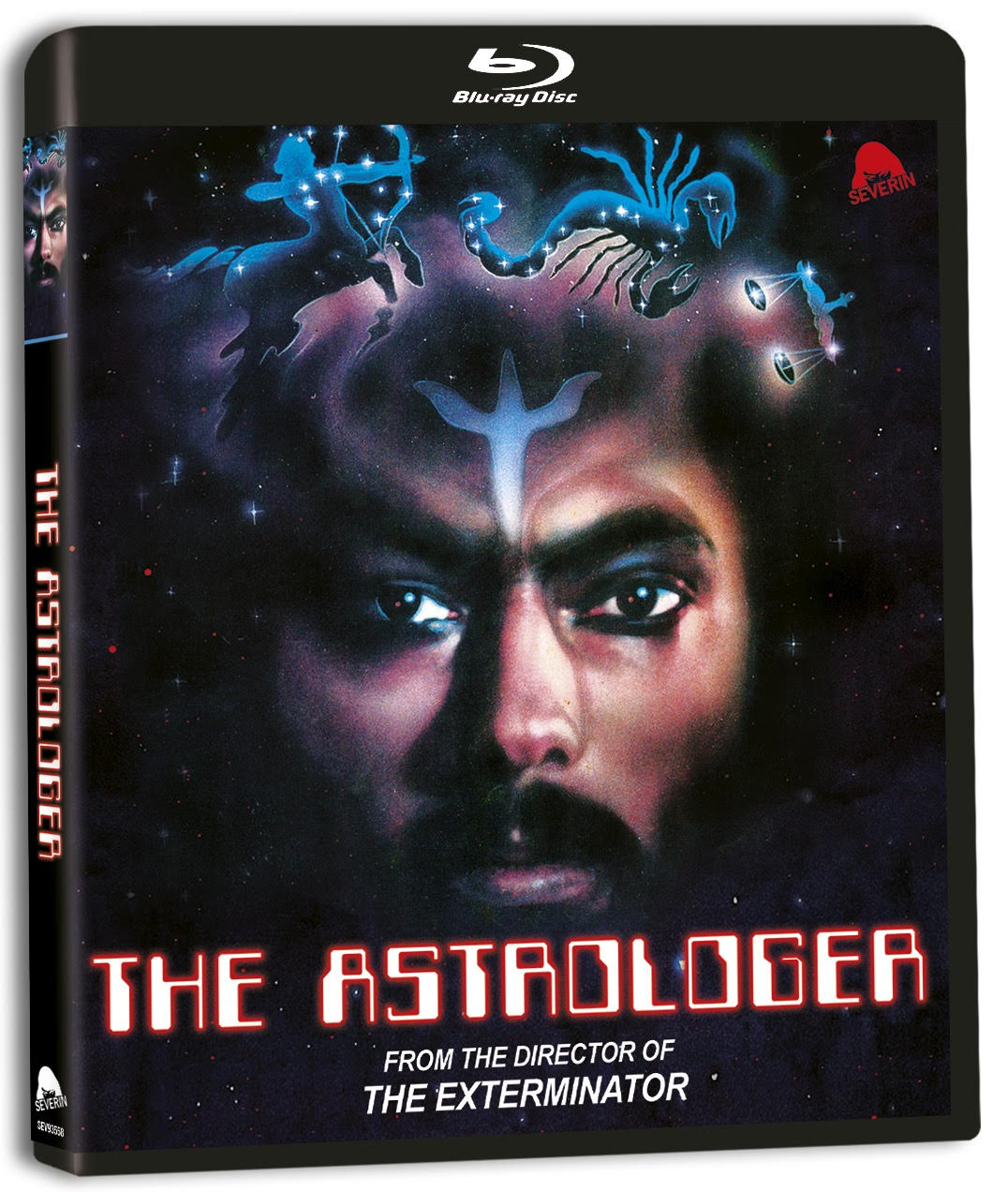 The Last House on the Left: Special Edition (Arrow Video, Blu-ray)
The directorial debut of Wes Craven, the man behind such horror favorites as A Nightmare on Elm Street, The Hills Have Eyes and Scream, The Last House on the Left justly retains its reputation as one of the most harrowing cinematic experiences of all time, nearly half a century on from its original release. 
On the eve of her 17th birthday, Mari and friend Phyllis set off from her family home to the big city to attend a concert by shock-rockers Bloodlust. Attempting to pick up some marijuana on the way, the pair run afoul of a group of vicious crooks, headed up by the sadistic and depraved Krug (David Hess). Gagged and bound, the young women are bundled into a car trunk and driven to the woods, where the gang subject them to a terrifying ordeal of sexual humiliation, torture and murder.
Unleashed on an unsuspecting public in 1972, The Last House on the Left shocked audiences with its graphic and unflinching portrayal of interpersonal violence, paving the way for a whole host of cheap imitators looking to capitalize on its success. It is Wes Craven's original alone, however, that remains one of the true watershed moments in horror (and indeed, film) history.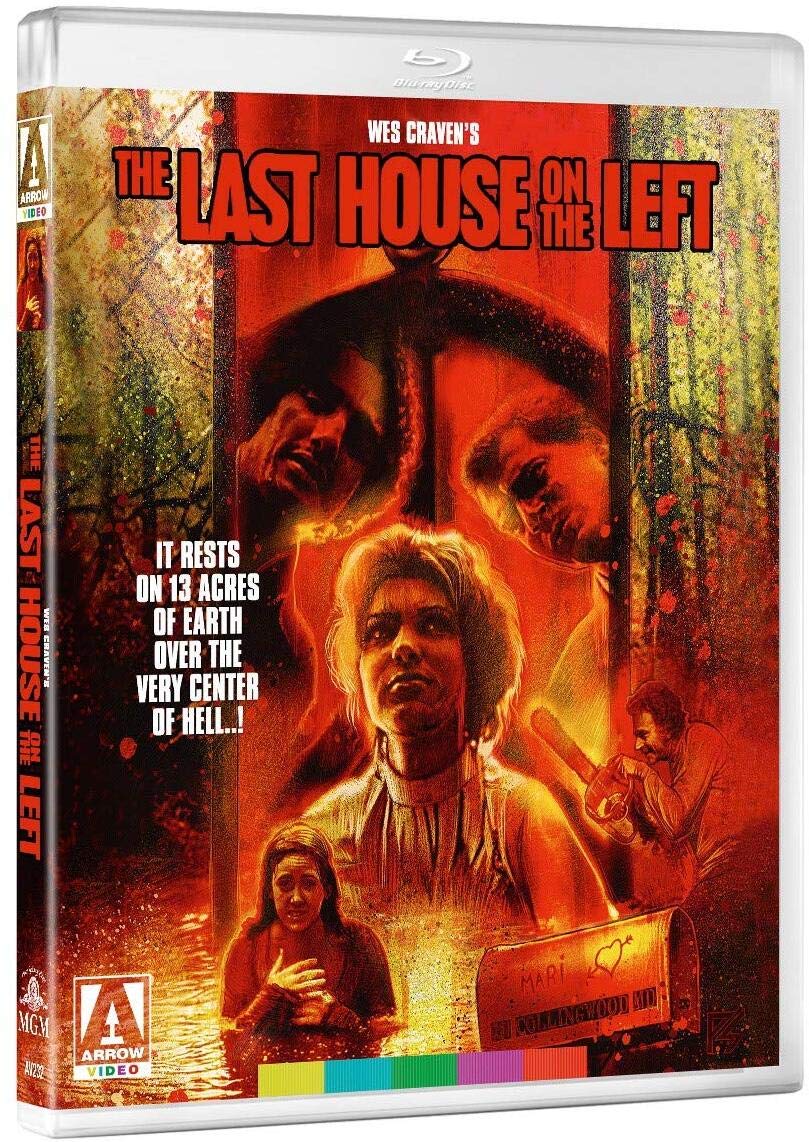 Munster, Go Home! (Scream Factory, Blu-ray)
America's Funniest Family in their first full-length feature film! Following the wildly popular The Munsters TV series, original cast members Fred Gwynne (Herman Munster), Yvonne De Carlo (Lily Munster), Al Lewis (Grandpa) and Butch Patrick (Eddie Munster) are reunited in this hilarious movie as you've never seen them before ... in spooky color! Herman inherits a mansion in England and moves the family into an estate full of ghosts and other surprises. Also starring Terry-Thomas (The Abominable Dr. Phibes), Hermione Gingold (Bell, Book And Candle), Richard Dawson (Hogan's Heroes), Bernard Fox (Arnold) and horror film legend John Carradine (The Howling), and directed by TV veteran Earl Bellamy who directed episodes of the original series, Munster, Go Home! is a spookily splendid return for the first family of fright!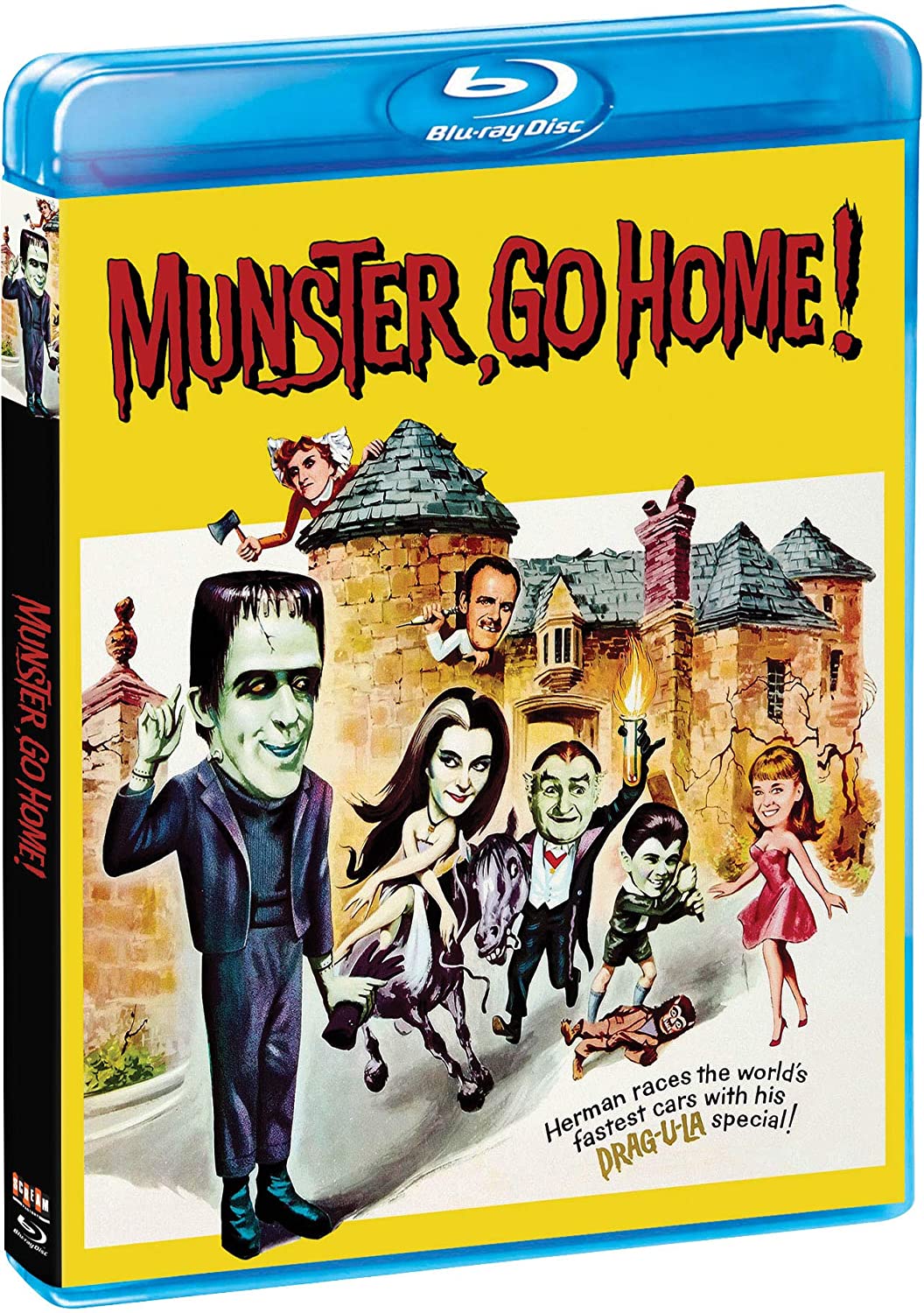 Beyond the Door: 2-Disc Special Edition (Arrow Video, Blu-ray)
Legendary filmmaker Ovidio G. Assonitis, whose Tentacles and Piranha II sought to cash in on the killer fish craze spawned by Jaws, first hit pay dirt in 1974 with Beyond the Door - a gloriously bonkers riff on The Exorcist featuring Emmy Award-winning actress Juliet Mills and distinguished British actor Richard Johnson.
Set against the backdrop of San Francisco, Beyond the Door stars Mills as Jessica Barrett, a young mother who starts to develop strange behaviors whilst pregnant with her third child. Before you can say split pea soup , Jessica is displaying signs of full-blown demonic possession - complete with projectile vomiting and fully-rotating head! Could it be that she's carrying the child of the Antichrist himself? 
Described as disgusting , scary trash and maddeningly inappropriate by film critic Robert Ebert and subject to a lawsuit by Warner Bros. (who claimed copyright infringement against a certain William Friedkin film), the devilish denizens at Arrow Video have summoned up this wickedly entertaining popcorn spiller in a brand new, extras-packed edition fit for Satan himself!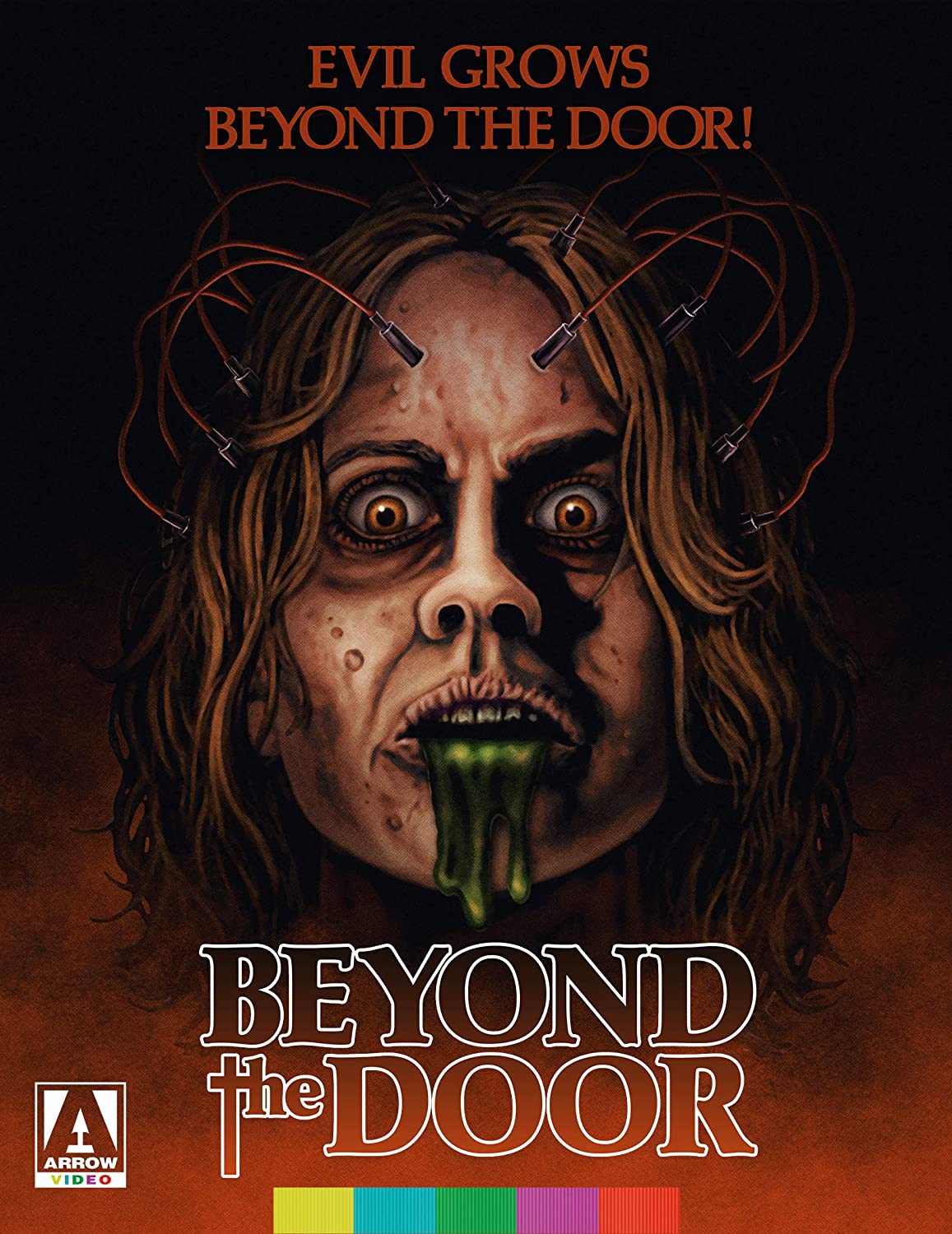 Shivers: Vestron Video Collector's Series (Artisan/Lionsgate, Blu/Digital)
After a scientist living in a posh apartment complex slaughters a teen girl and kills himself, investigators discover that the murderer had been carrying on experiments involving deadly parasites. Roger St. Luc (Paul Hampton), a doctor living in the building, and his aide, Nurse Forsythe (Lynn Lowry), then realize that the parasites are on the loose, attacking fellow tenants. And those who become hosts turn into erotically obsessed maniacs who pass the bugs on through violent sex.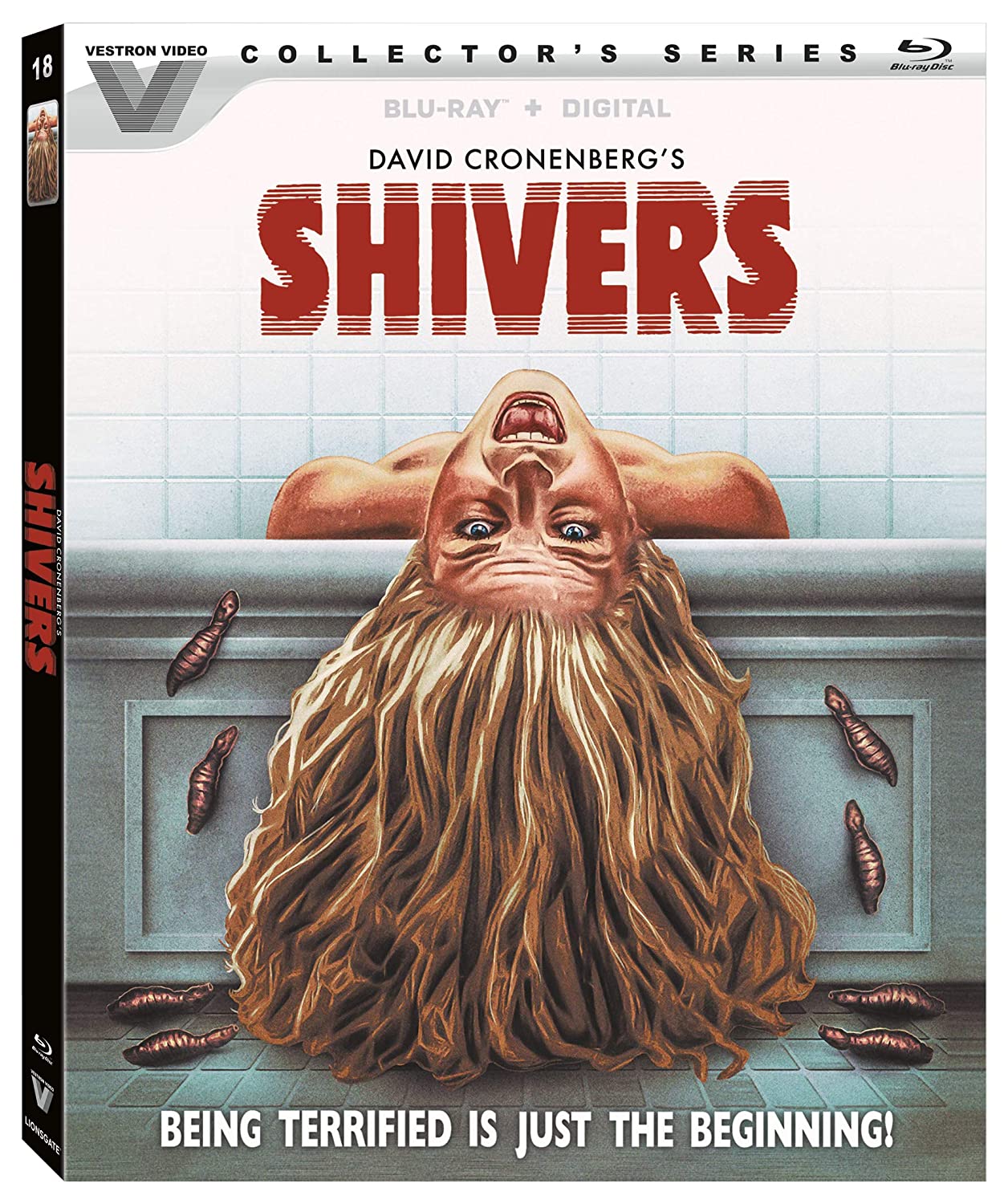 House of Wax (1953) (Warner Archive Collection, 3D Blu-ray)
Warner Bros. proudly presents the most successful 3D movie of the 1950s and the first produced by a major Hollywood studio. Now, in Blu-ray 3D , screen legend Vincent Price is at his terrifying best as he takes murderous vengeance on those who've wronged him in this horror classic.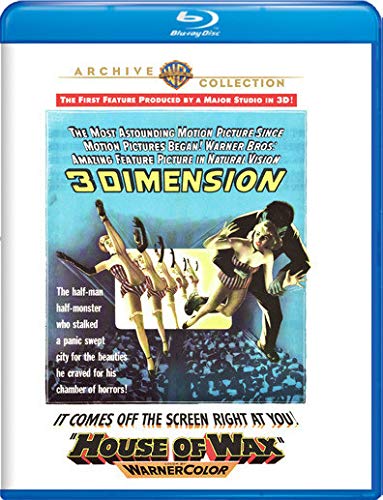 The War of the Worlds: The Criterion Collection (Criterion, Blu-ray)
A mysterious, meteorlike object has landed in a small California town. All clocks have stopped. A fleet of glowing green UFOs hovers menacingly over the entire globe. The Martian invasion of Earth has begun, and it seems that nothing—neither military might nor the scientific know-how of nuclear physicist Dr. Clayton Forrester (Gene Barry)—can stop it. In the expert hands of genre specialists George Pal and Byron Haskin, H. G. Wells's end-of-civilization classic receives a chilling Cold War–era update, complete with hallucinatory Technicolor and visionary, Oscar-winning special effects. Emblazoned with iconographic images of 1950s science fiction, The War of the Worlds is both an influential triumph of visual imagination and a still-disquieting document of the wonder and terror of the atomic age.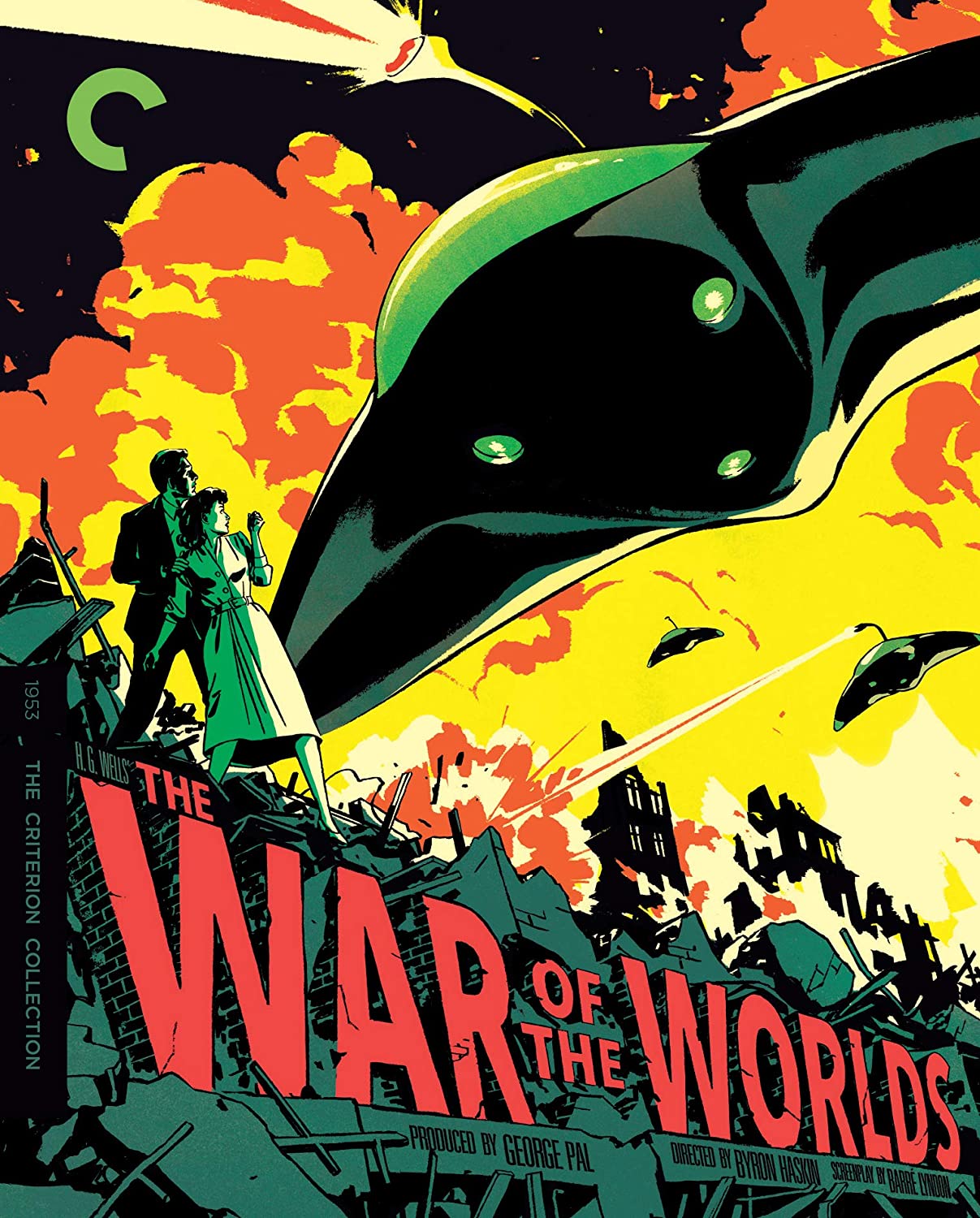 The Phantom of the Opera (1962): Collector's Edition (Scream Factory, Blu-ray)
Herbert Lom stars as The Phantom in Hammer Films' celebrated production of Gaston Leroux's horror classic. Mysterious mishaps bedevil a London opera house, but when tragedy strikes during an opening night performance, it's clear that these "accidents" are the deliberate work of a deranged madman – The Phantom. When Christine (Heather Sears), the young star of a new musical is contacted by the shadowy specter, her producer investigates, tracking the ghostly Phantom to his secret underground lair. More than an evil apparition, The Phantom proves to be a brilliant composer. Disfigured and nearly destroyed, he now demands his hellish revenge. Christine, his new star, is his one weakness, and he pays the ultimate price to keep his love alive.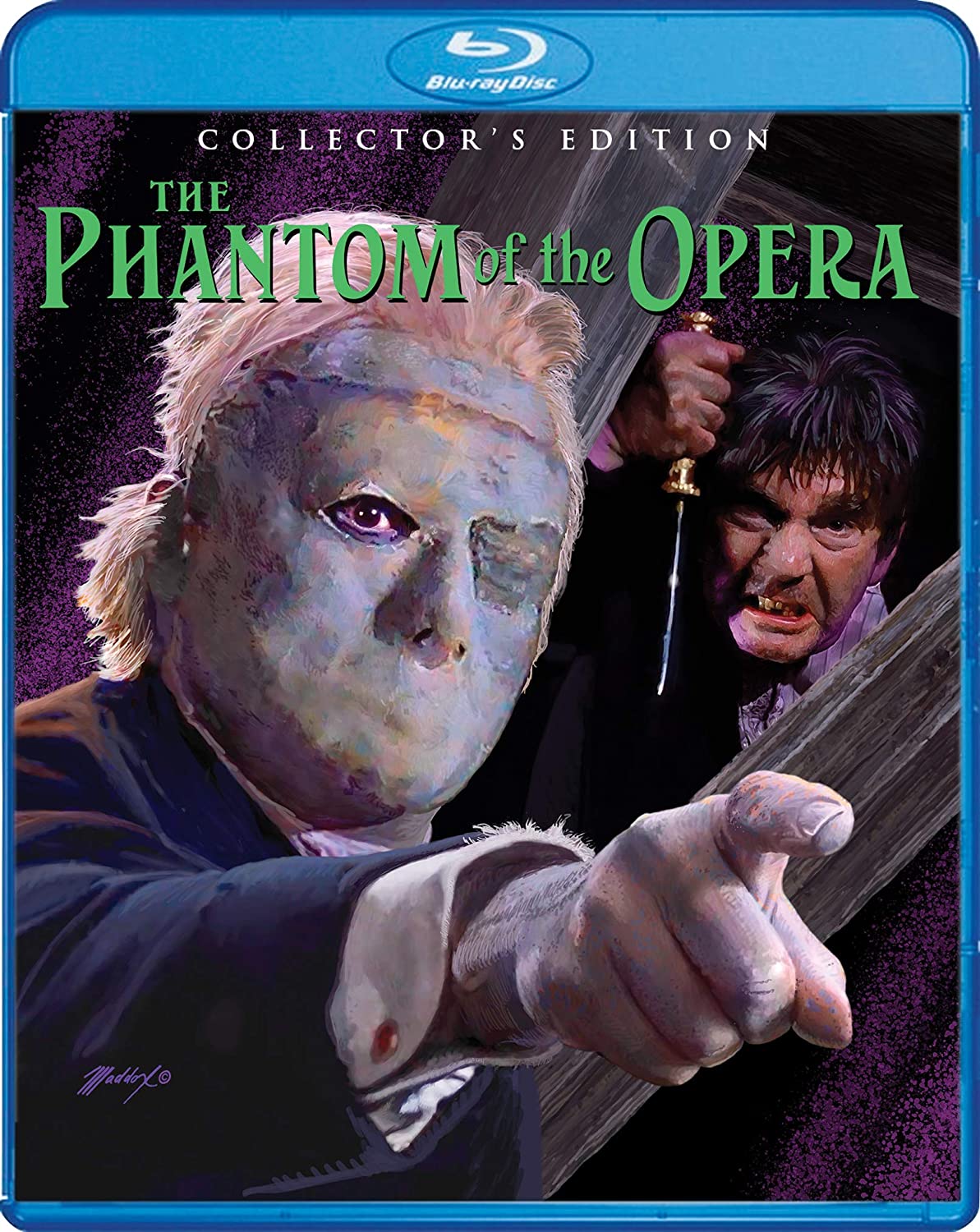 The Masque of the Red Death (1964) (Scream Factory, Blu-ray)
Death and debauchery reign in the castle of Prince Prospero (Vincent Price), and when it reigns, it pours! Prospero has only one excuse for his diabolical deeds—the devil made him do it! But when a mysterious, uninvited guest crashes his pad during a masquerade ball, there'll be hell to pay as the party atmosphere turns into a danse macabre!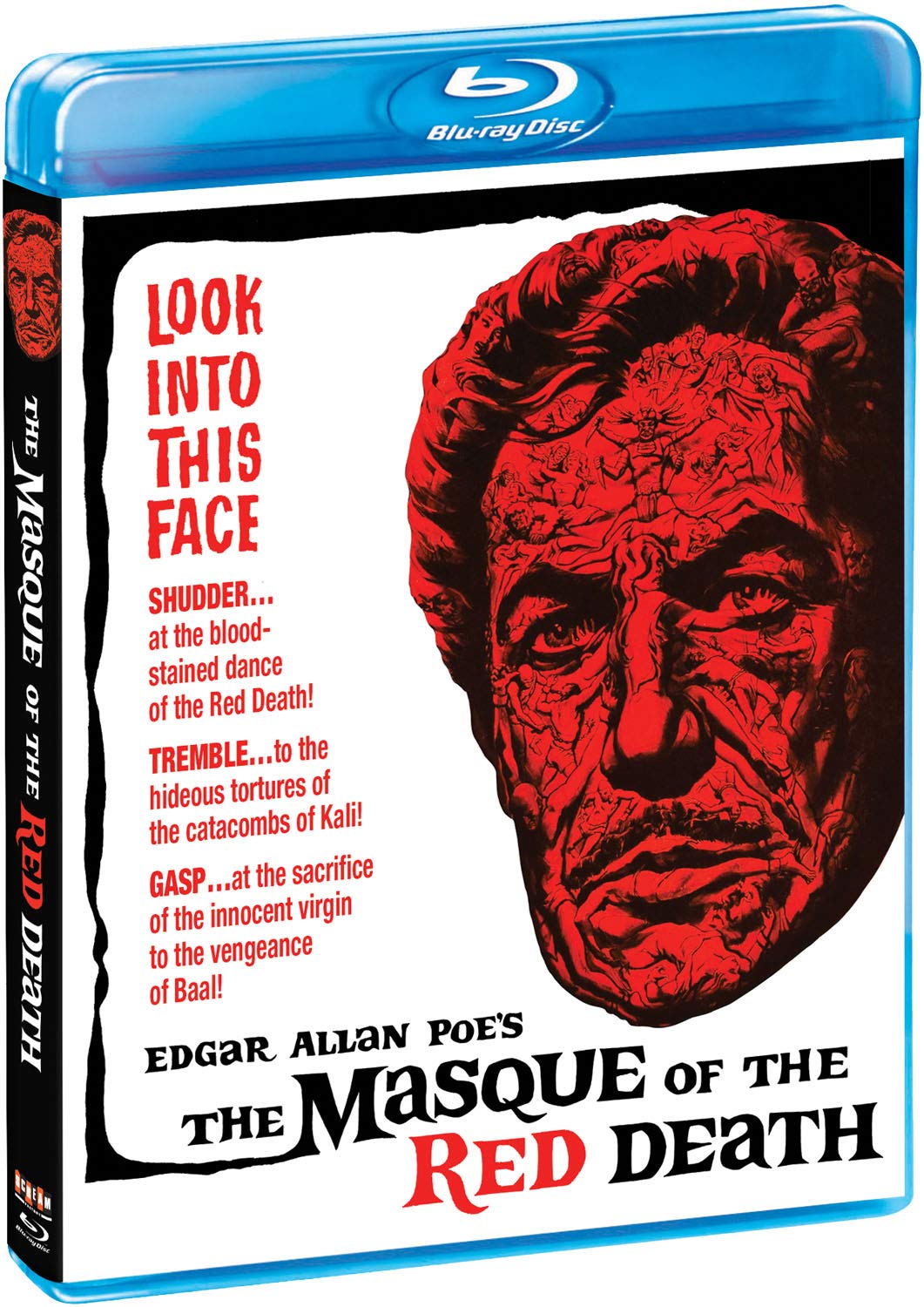 Death Laid an Egg: Special Edition (Cult Epics, Blu-ray)
Cult Epics is proud to present DEATH LAID AN EGG (1968), directed by auteur filmmaker Giulio Questi (DJANGO KILL!, ARCANA) and starring legendary leading man Jean-Louis Trintignant (THE CONFORMIST) as a married man and suspected serial killer, Gina Lollobrigida (BEAT THE DEVIL) as his delectable yet overly domineering careerist wife, and Swedish blonde bombshell Ewa Aulin (CANDY) as his murderous double-crossing mistress in this mystery thriller.
DEATH LAID AN EGG is an avant-garde giallo that is more pertinent today than when it was first released in terms of its quite modern depiction of the battle of the sexes and the perils of technology. This Special Edition includes the Director's Cut, alongside the alternate International giallo "Plucked" version, both in fully restored 2K HD transfers, with completely new bonus features and limited edition slipcase printed with fluorescent inks to emulate the original theatrical poster.
SERIES RELEASES:
The Twilight Zone (2019): Season One (Paramount Home Entertainment, Blu-ray & DVD)
Enter another dimension with Jordan Peele and Simon Kinberg's modern take on the all-time classic. Hosted by Academy Award and Emmy Award winner Jordan Peele, each of these ten Season One episodes of the CBS All Access Original Series is its own mesmerizing, mind-bending journey into another dimension. Featuring contemporary, socially conscious storytelling, this anthology includes standout cast members like Oscar nominee Kumail Nanjiani in his Emmy nominated role, Seth Rogen, Tracy Morgan, Greg Kinnear, Sanaa Lathan, Adam Scott, DeWanda Wise, Zazie Beetz, Ginnifer Goodwin, John Cho, and others.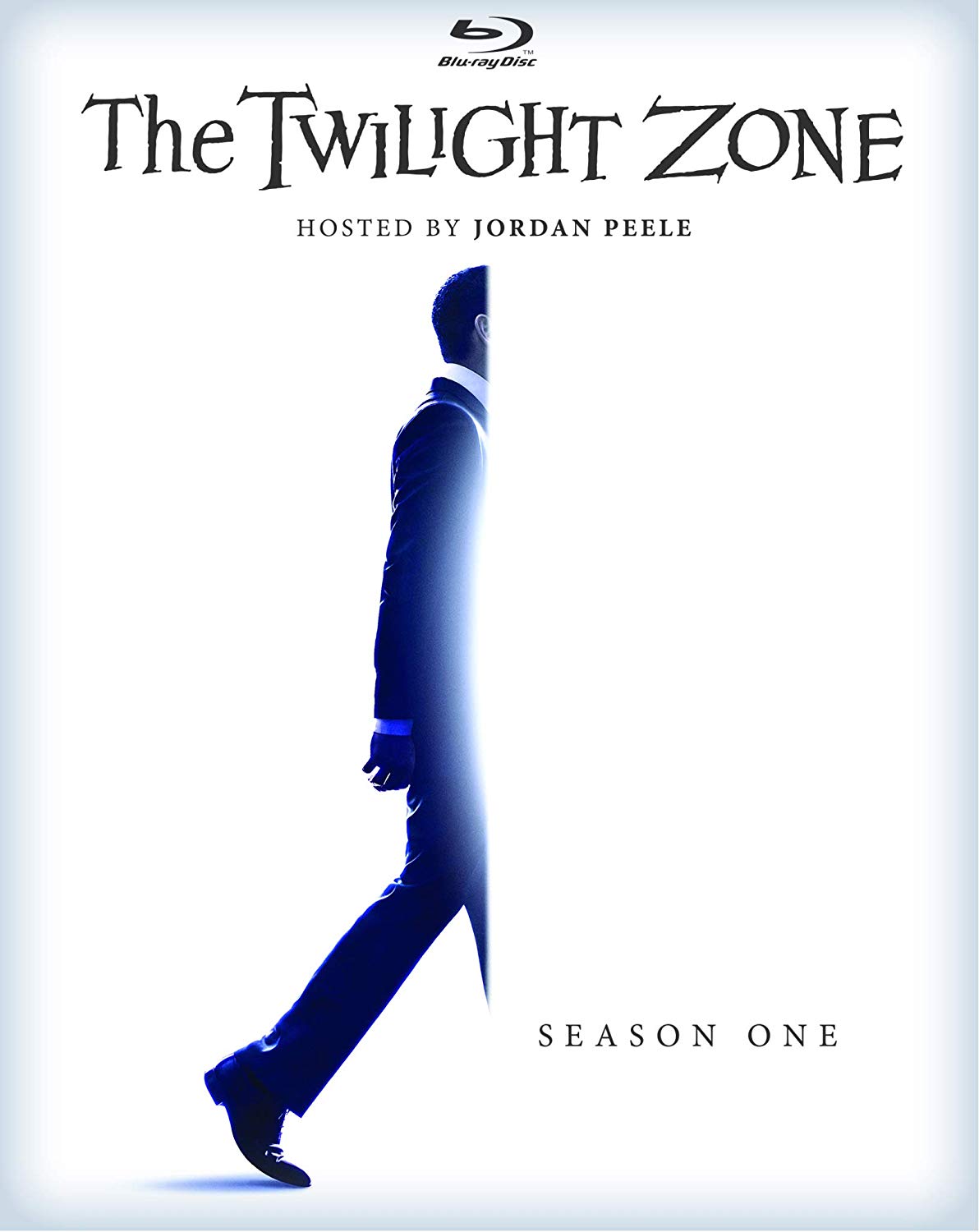 Creepshow: Season 1 (RLJE Films, Blu-ray & DVD)
CREEPSHOW Season 1, the new anthology series based on George A. Romero's 1982 horror comedy classic, is still the most fun you'll ever have being scared! A comic book comes to life in a series of twelve vignettes over six episodes, exploring terrors from murder to the supernatural and unexplainable. Haunted dollhouses, werewolves, murderous goblins, villainous trick-or-treaters, the dead, and medical marvels are just a few of the things to watch out for in this new series. You never know what will be on the next page…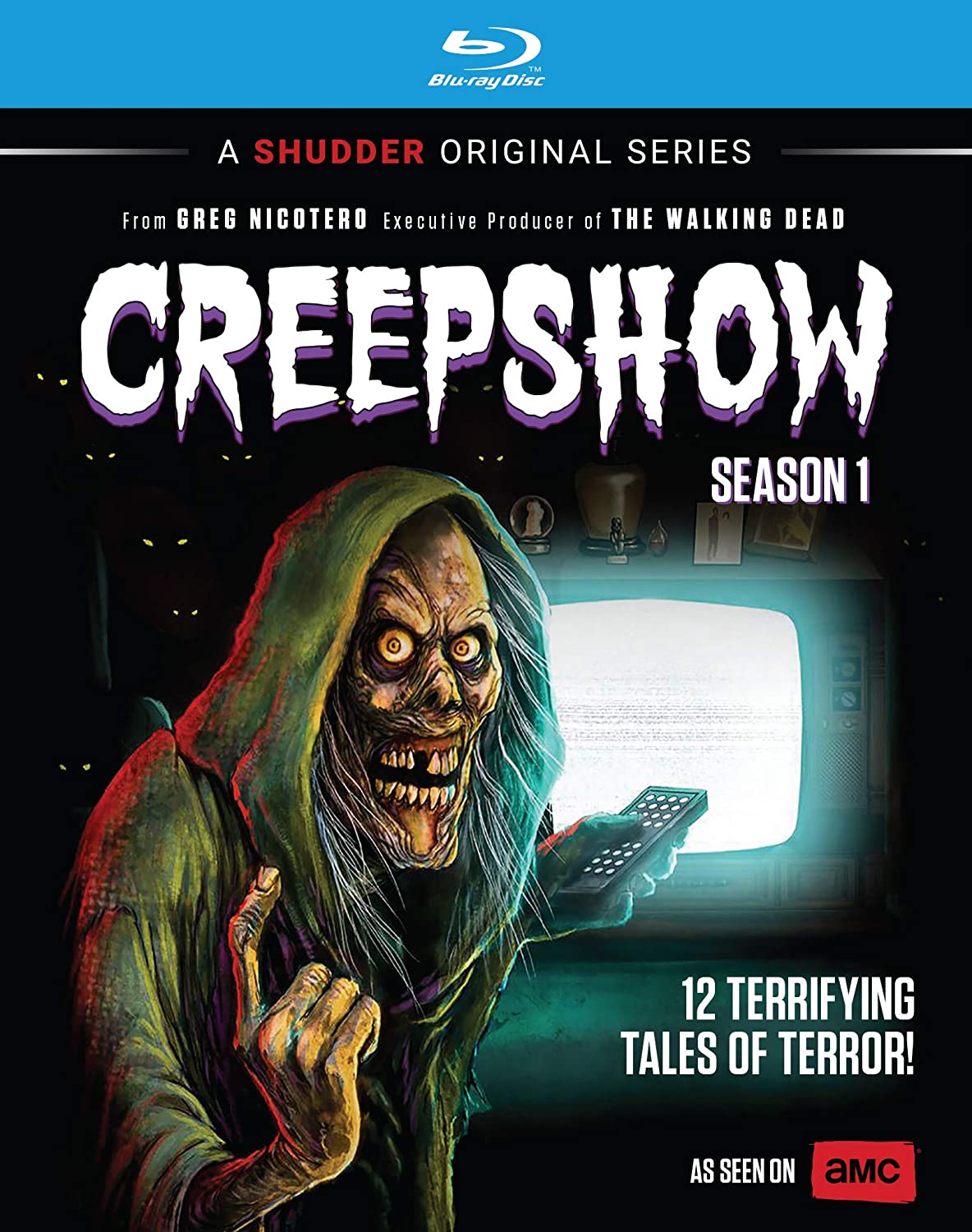 The Purge: Season Two (Universal Pictures Home Entertainment, DVD)
Based on the hit movie franchise, The Purge revolves around a 12-hour period when all crime, including murder, is legal. Season Two explores how a single Purge Night affects the lives of four interconnected characters over the course of the ensuing year, all inevitably leading up to the next Purge. From Blumhouse Television and UCP, the second season of the anthology series opens on Purge Night but dives deeper than ever before into what the Purge world looks like the other 364 days of the year.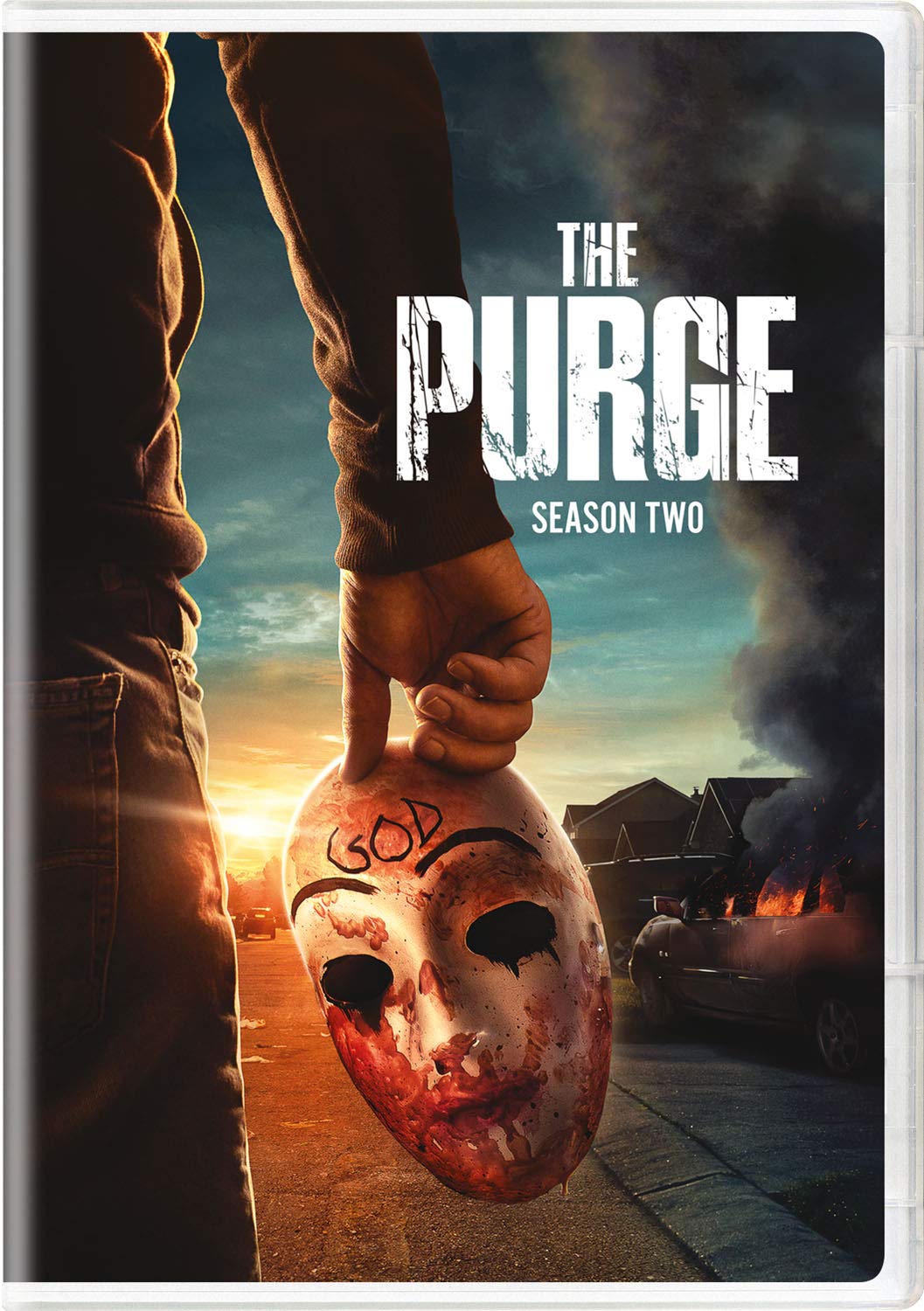 12 Monkeys: The Complete Series (Mill Creek Entertainment, Blu-ray & DVD)
A man from the post-apocalyptic future, Cole uses a dangerous, untested method of time travel to get from 2043 to the present day. He is on a mission to locate and rid the world of the source of the plague that will eventually annihilate the human race. Assisting him is Dr. Cassandra Railly, a virologist who must decide whether to do harm in order to save the world -- regardless of the fact that she has taken the Hippocratic oath. The sci-fi series is based on Terry Gilliam's 1995 film.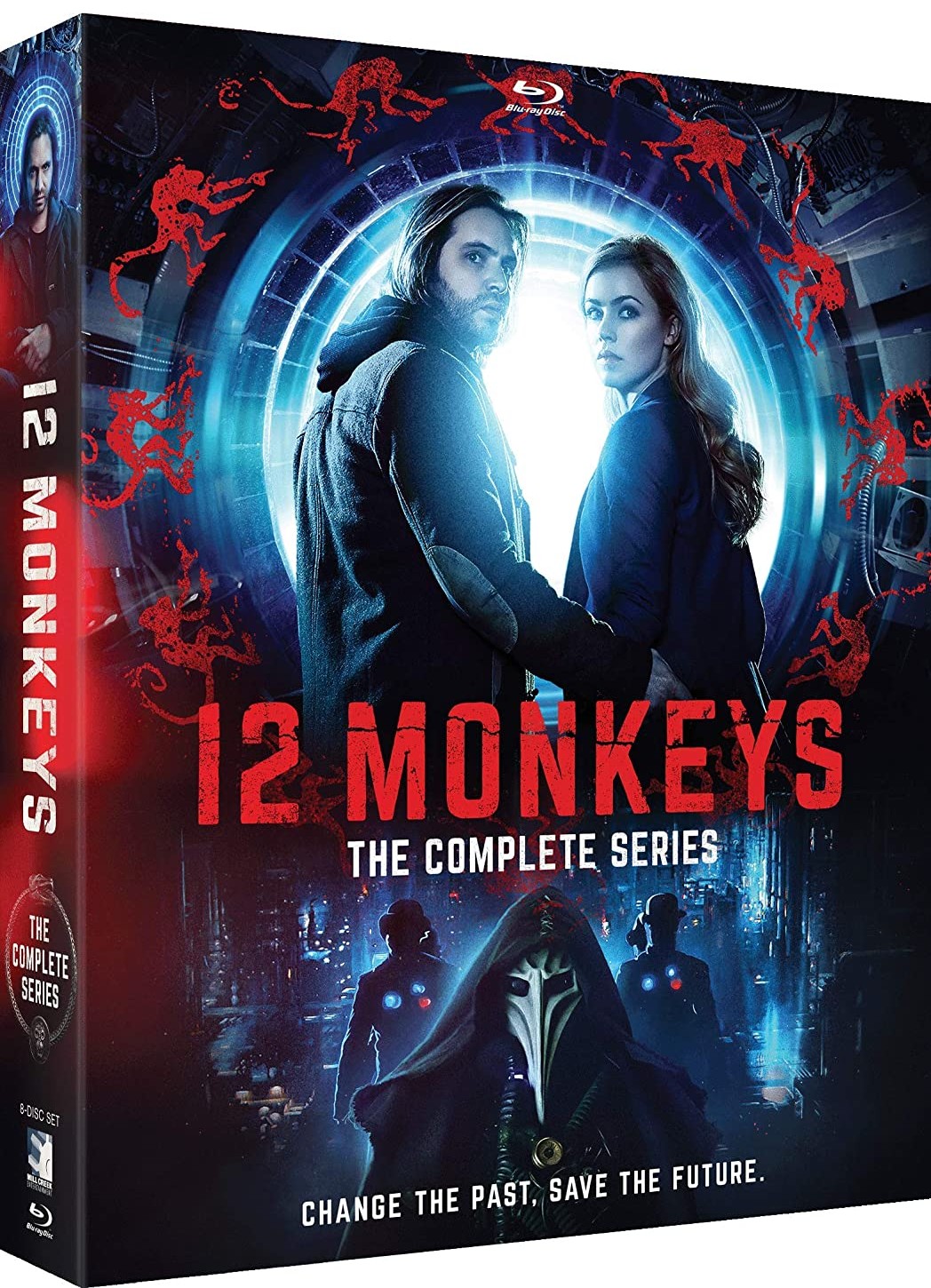 Cursed Films (RLJE Films, Blu-ray & DVD)
Cursed Films is a five-part documentary series which explores the myths and legends behind some of Hollywood's notoriously "cursed" horror film productions. From plane accidents and bombings during the making of The Omen, to the rumored use of real human skeletons on the set of Poltergeist, these stories are legendary amongst film fans and filmmakers alike. Were these films really cursed, as many believe, or just the victims of bad luck and bizarre circumstances?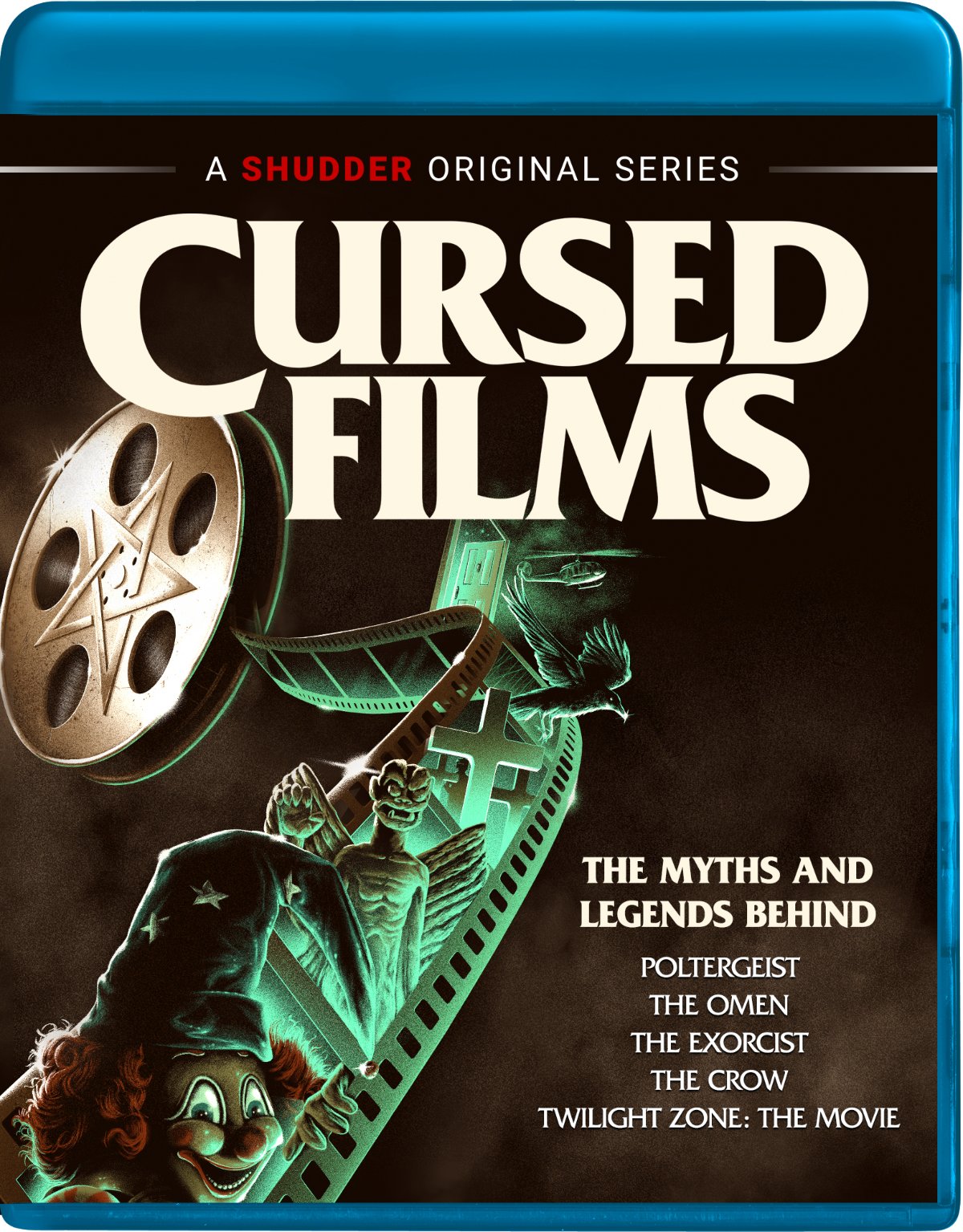 Castle Rock: The Complete Second Season (Warner Bros. Home Entertainment, Blu/Digital & DVD)
Set in the Stephen King multiverse, CASTLE ROCK combines the mythological scale and intimate character storytelling of King's best-loved works, weaving an epic saga of darkness and light, played out on a few square miles of Maine woodland. In Season two, a feud between warring clans comes to a boil when budding psychopath Annie Wilkes, Stephen King's nurse from hell, gets waylaid in Castle Rock.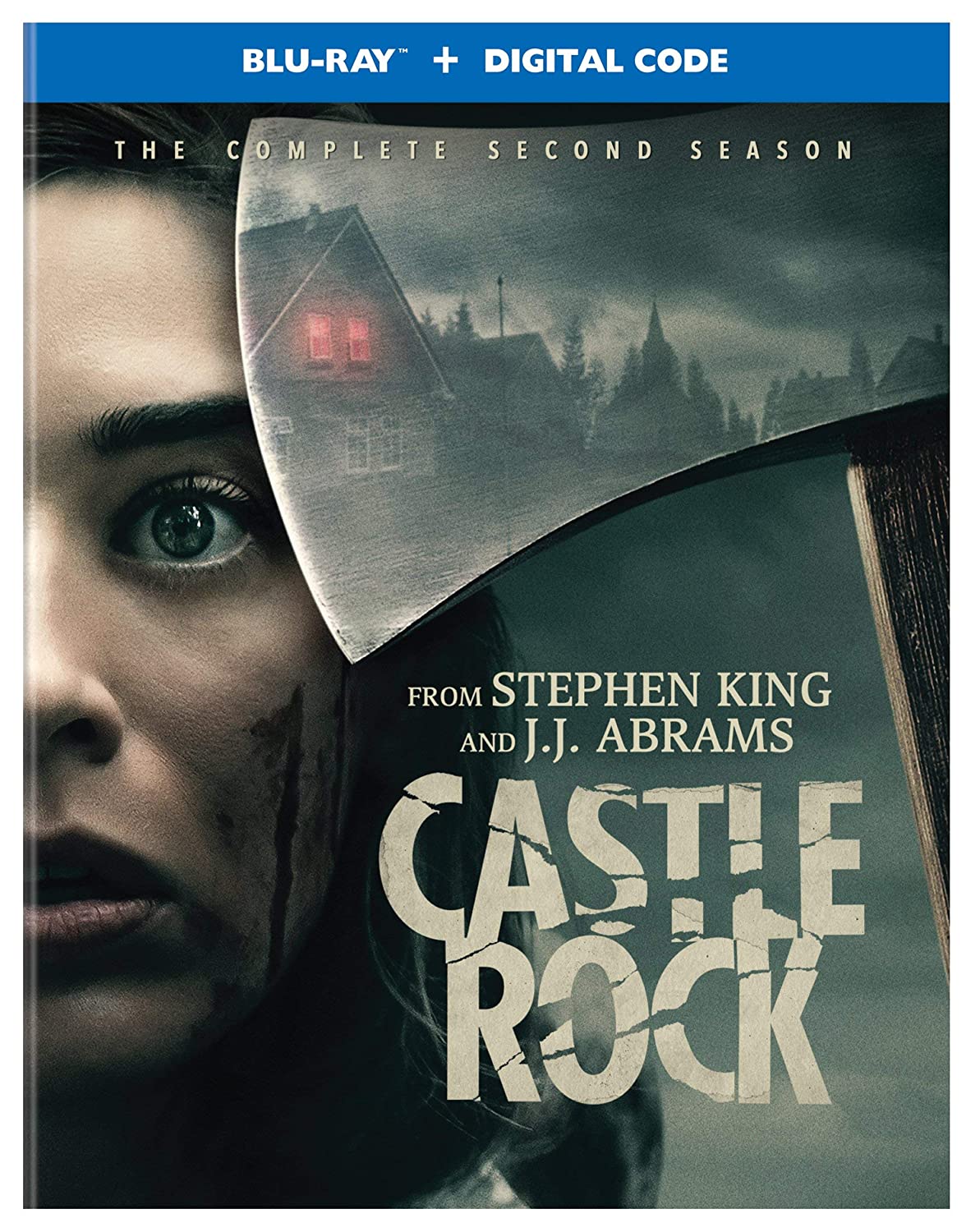 The Outsider: The First Season (HBO, Blu-ray & DVD)
Based on Stephen King's bestselling novel of the same name, The Outsider begins by following a seemingly straightforward investigation into the gruesome murder of a young boy. But when an insidious supernatural force edges its way into the case, it leads a seasoned cop and an unorthodox investigator to question everything they believe in.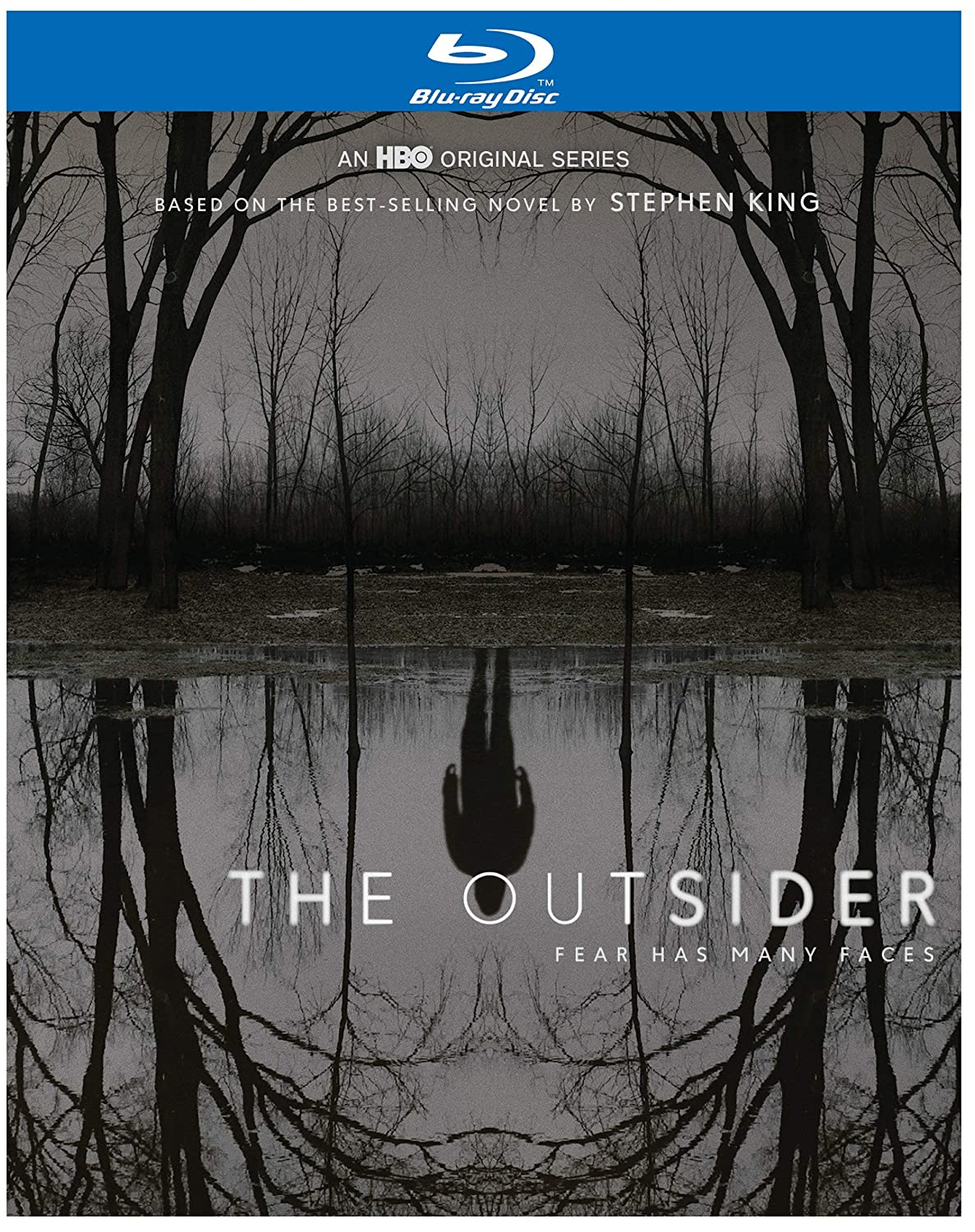 NOS4A2: Season 2 (RLJE Films, Blu-ray & DVD)
Eight years after they finally faced off for the first time, Vic McQueen remains more determined than ever to destroy Charlie Manx. Charlie, having faced his own mortality, emerges desperate for revenge against Vic. This time, he sets his sights on the person who means most to Vic – her eight-year-old son Wayne. The race for Wayne's soul sends Vic and Charlie on a high-speed collision course, forcing both to confront the mistakes of their pasts in order to secure a hold on Wayne's future.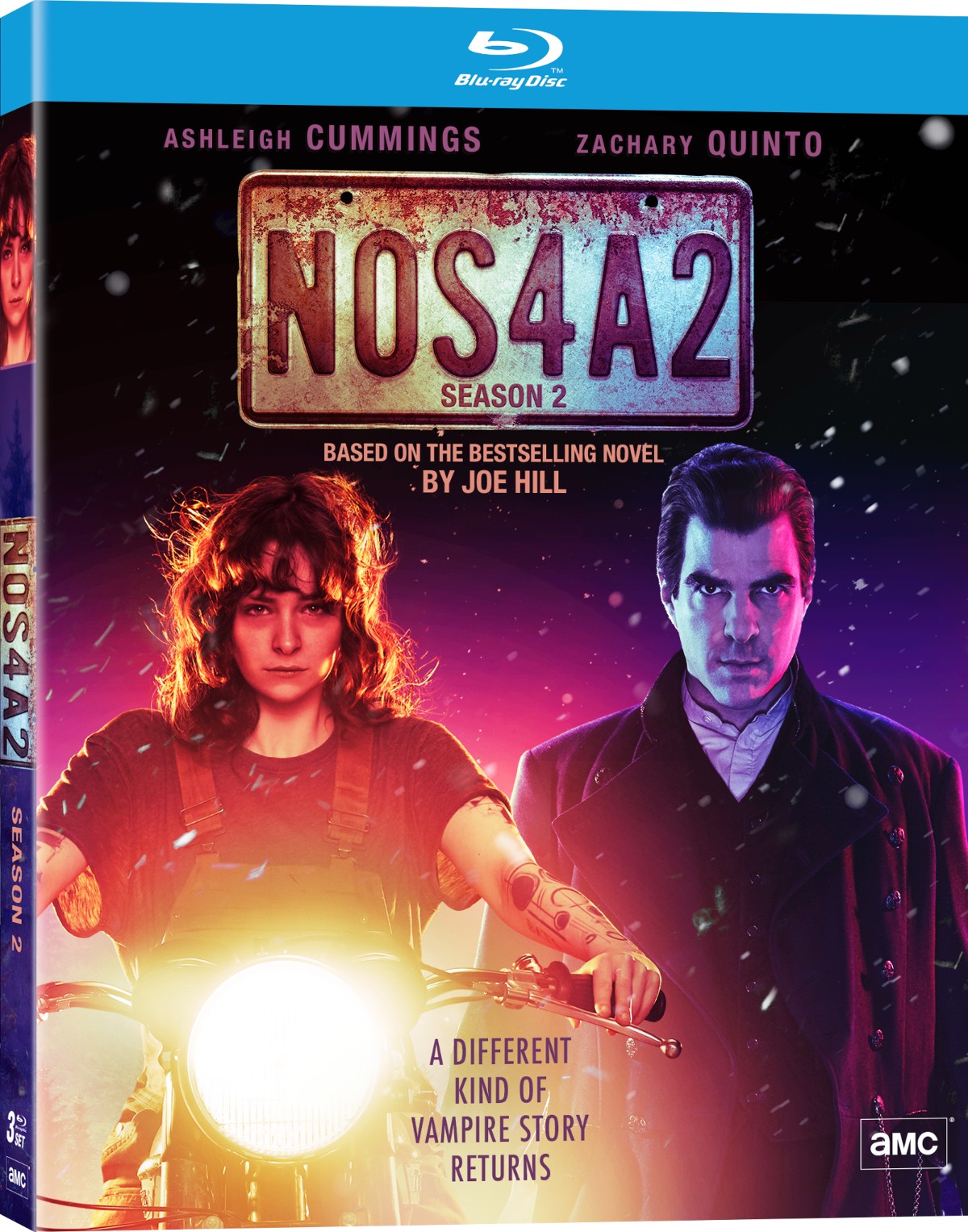 Game of Thrones: The Complete Collection 4K (Warner Bros. Home Entertainment, 4K Ultra HD/Digital)
Summers span decades. Winters can last a lifetime. And the struggle for the Iron Throne begins. ​​Based on the bestselling book series by George R.R. Martin and created by David Benioff and D.B. Weiss, Game of Thrones : The Complete Collection is available to watch in stunning 4K UHD for the first time!
Westworld: Season Three: The New World (Warner Bros. Home Entertainment, 4K Ultra HD/Blu/Digital, Blu/Digital & DVD)
Following the aftermath of last season's Westworld massacre, "hosts" Dolores, Maeve, Bernard and Charlotte Hale begin a new chapter – outside of the park – exploring the "real world" and who they will become in the wake of their liberation. Over the course of eight hour-long episodes, Season Three finds Dolores prepared to wage war on humanity and Bernard trying desperately to stop her, while Maeve reunites with familiar faces in a new realm – and all discover that the world outside is as full of deception and predetermination as the one they've always known.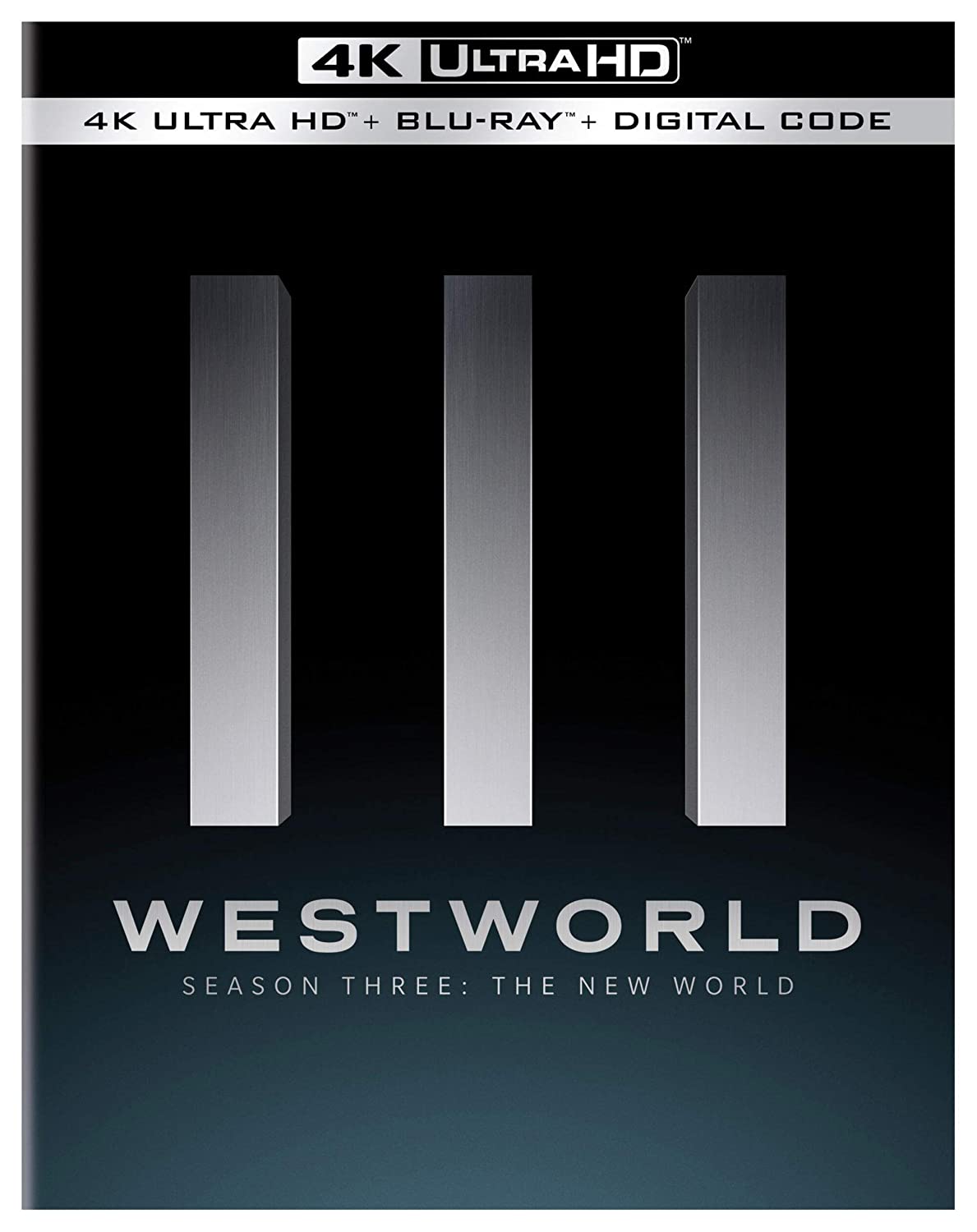 FOR THE KIDS:
The Addams Family (2019) (Universal Pictures Home Entertainment, Blu/Digital Combo & DVD)
Get ready to snap your fingers! The Addams Family is back in their first animated comedy about the kookiest family on the block. Funny, outlandish, and completely iconic, The Addams Family redefines what it means to be a good neighbor.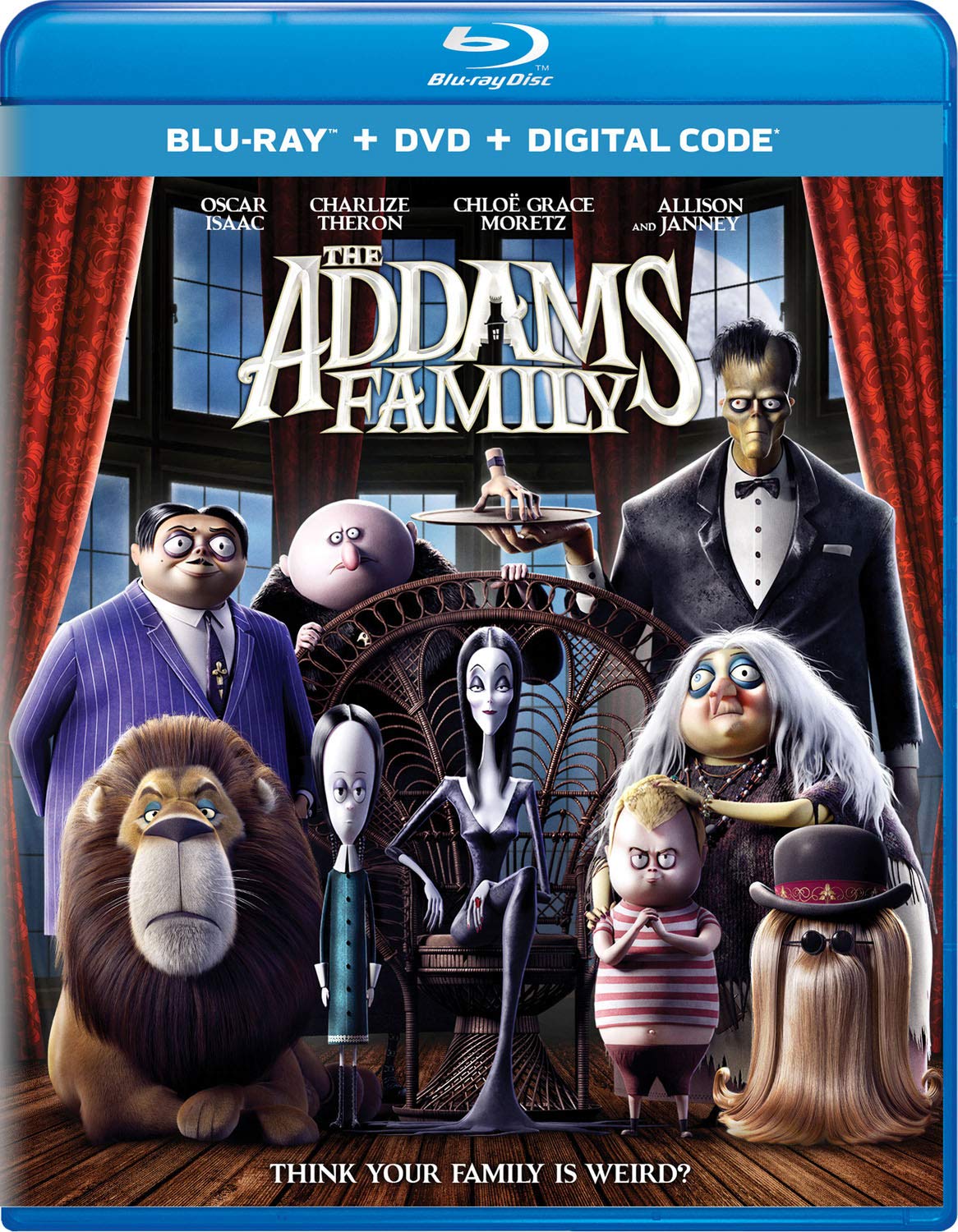 Scoob! (Warner Bros. Home Entertainment, 4K Ultra HD/Blu Combo, Blu/Digital & DVD)
Scooby-Doo, Shaggy and Mystery Inc. face their biggest, toughest mystery yet and discover that Scooby's secret legacy could be the key to stopping a global "dogpocalyse".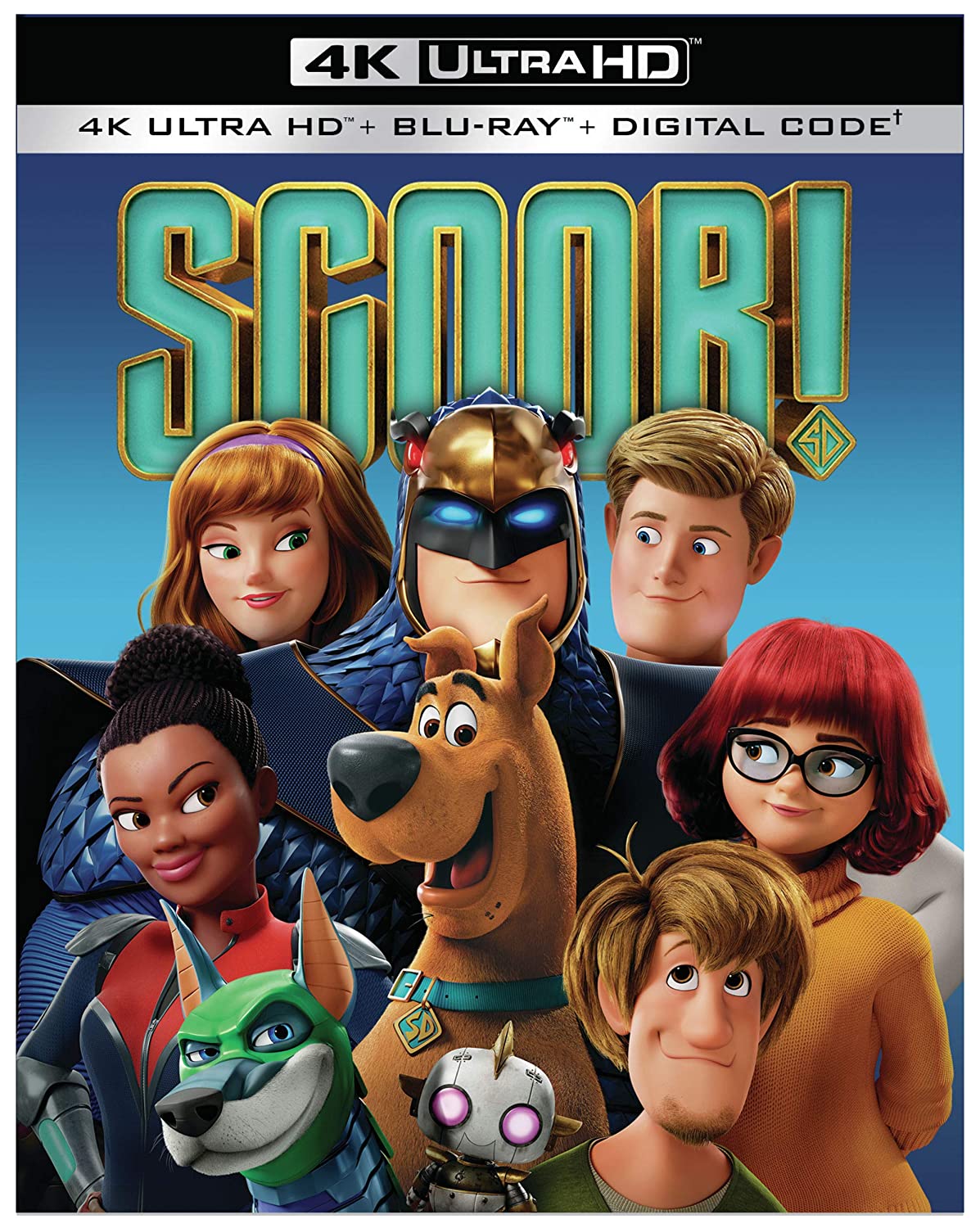 ---------
Be sure to check back here for more horror gift guide installments in the days ahead, and happy holidays to our readers from all of us at Daily Dead!