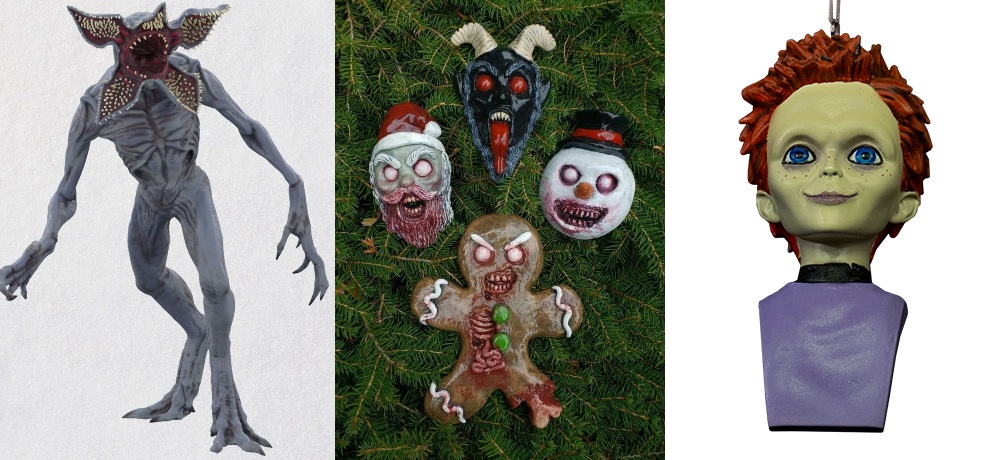 Hello, dear readers! For today's installment of Daily Dead's 2020 Holiday Gift Guide, we're focused on horror-ific housewares and ornaments that will slay on your Christmas tree this year. Here's a look at some great items that are sure to deck your dastardly halls and spread some ghoul-tide cheer this year!
While Mondo has been in the print game for a long time, they've really done a great job of diversifying their movie-themed products over the years, with their line of Tiki Mugs taking the proverbial cake. Here's a look at just a few of their killer tiki designs:
Jaws – Bruce the Shark Tiki Mug (Poster Variant)
Halloween Tiki Mug (Alamo Brown Variant)
Pennywise Tiki Mug – Orange/Red (Limited Edition)
The Mummy Tiki Mug – Scarab Variant
Gremlins – Mogwai Tiki Mug Stackers (Mogwai Variant)
Alien Egg Tiki Shooters Set (Hive Variant)
I've been a fan of Horror Decor for quite some time now, which is why I have been featuring them on our Holiday Gift Guide since the very first year. Anything I've ever ordered from HD has always been a hit, and I love the personal care they put into all their products. And because many of their items are handmade, it's better to get your orders in as early as possible, so do not delay in placing your orders. Here's a look at just a handful of what Horror Decor has available:
Original Freddy Horror Buddy Ornament
Another site that gets featured quite a bit on our annual Holiday Gift Guide is Middle of Beyond, who has an awesome selection of horror-themed merchandise. Here's just a sampling of some of MOB's home-related wares:
Return of the Living Dead Ceramic Mug (3 Variants)
Evil Dead 2 Necronomicon Book Safe
Krampus the Christmas Devil Wall Plaque
Re-Animator VHS Glass Ornament
I may have come across Creepy Co. because of their enamel pins, but I really have come to love all their stuff, especially their throw blankets. They have a great selection of packages and single items that any horror fan would be stoked to find under their tree this year.
Creepshow Blanket & Plush "Scare" Package
Halloween Town is a kickass horror-themed store located in Burbank, and is owned by special FX legend Wayne Toth. But even though the shop is located on the West Coast, you can still have items shipped anywhere, so check out this variety of horror-fied housewares and start filling up those online carts pronto!
Classic Halloween Shower Curtain
Vintage Halloween Pumpkin Bath Mat
Alien Super Soapies – Kane with Facehugger
Chucky Face Large Ceramic Planter
A few years ago, I ordered some of Trick or Treat Studios' wall decor and I absolutely fell in love with their products (Santa brought me an ornament last year as well, and it's great quality, too). If you're looking to deck the halls with some horror this year, or need to adorn your tree with some horror icons, here are just a few items from TRT you should check out:
Halloween III: Season of the Witch Wall Décor – Series 1
Krampus Wall Décor Collection – Series 1
Holiday Horrors – Frankenstein Ornament
Holiday Horrors – Halloween II Michael Myers Ornament
Holiday Horrors – Gremlins Gizmo Metal Ornament
Holiday Horrors – Seed of Chucky Glen Bust Ornament
I always like shining the spotlight on indie artists whenever I can, so here's an assortment of horror-themed Christmas wares you can currently find on Etsy (items can go fast on there, so these could be gone if you wait too long):
Leatherface Christmas Stocking
Krampus Gothic Christmas Stocking
Classic Christmas Decorative Pillow Cover
And if you're in the market for some unique and homemade horror-tastic ornaments, here are just a few that you'll find on Etsy:
Gothmas Bat with Christmas Lights
Gizmo/Gremlin Reversible Ornament
Skeleton Christmas Lights Ornament
Horror Icons Christmas Ornament
Get ready for edge-of-your-seat suspense when you display this Jaws Christmas tree ornament. Featuring the dangerous great white shark that terrorized the seaside community of Amity—and the oxygen tank that ultimately caused its demise—this docile decoration pays homage to the classic thriller "Jaws."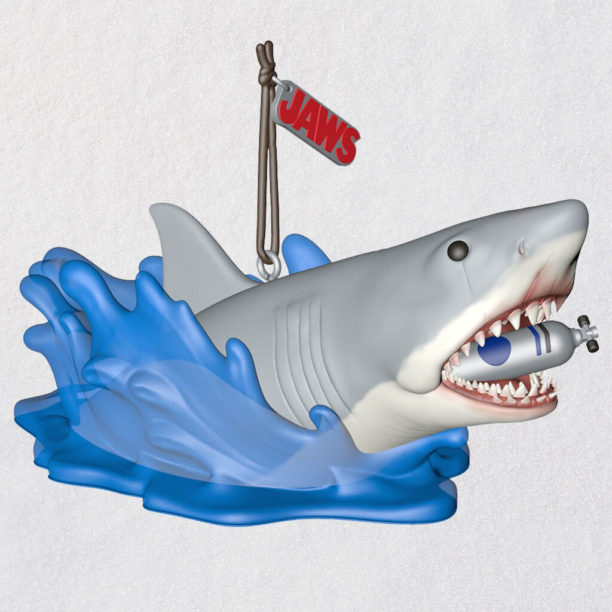 Disney The Haunted Mansion Hitchhiking Ghosts Musical Ornament With Light 
Beware, your Doom Buggy has just crossed paths with three hitchhiking ghosts: Ezra Beane, Professor Phineas Plump and Gus. Of course, if you love to read the witty wordplay on the tombstones and waltz with the spirits in the ballroom at The Haunted Mansion, you won't mind these eerie travelers making themselves at home on your tree. Relive the fun of a visit to the Disney Parks when you press the button on this Christmas ornament to make the happy haunts light up and play audio from the beloved attraction (battery-operated). We think you'll agree they deserve a place in the dead center of your holiday decor.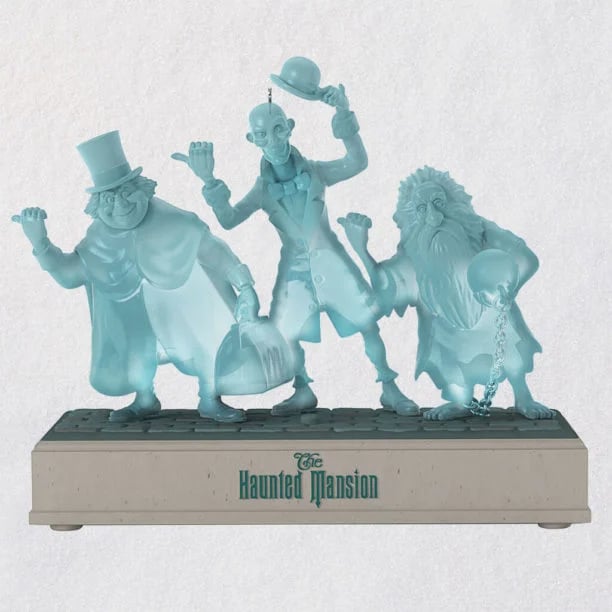 Netflix Stranger Things Demogorgon Ornament
Transform your holiday decor from the everyday simplicity of Hawkins, Indiana, to the extraordinary complexity of The Upside Down. Featuring the monstrous Demogorgon, the paranormal creature from the otherworldly alternate dimension of "Stranger Things," this Christmas tree ornament will thrill fans of the groundbreaking Netflix original series.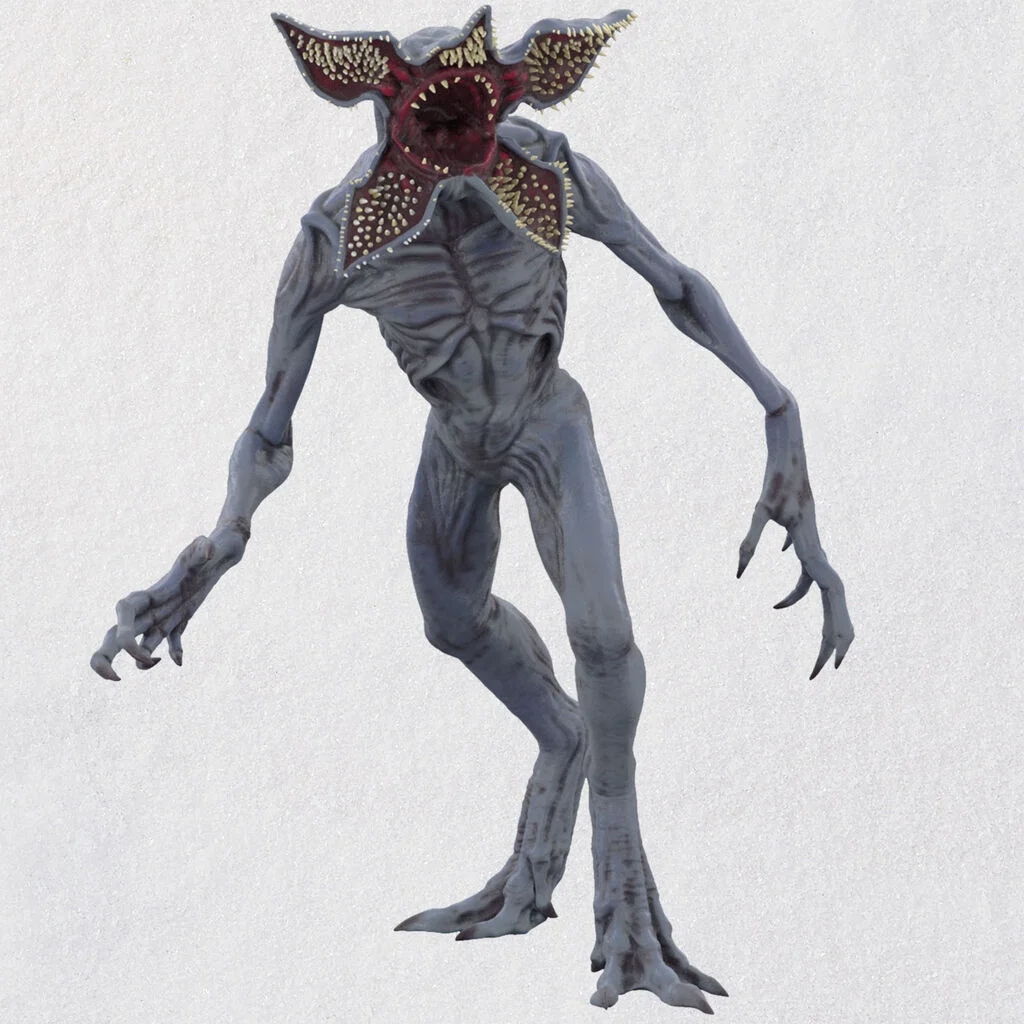 Back to the Future Marty McFly Ornament With Sound
Travel back in time and relive Hollywood history when you display this Marty McFly Christmas tree ornament. Based on the 1985 smash hit "Back to the Future," it features audio clips from a stunned Marty, who experiences Doc Brown's latest and greatest invention—a plutonium-powered, time-traveling DeLorean. Rock and roll! Sound feature is battery-operated.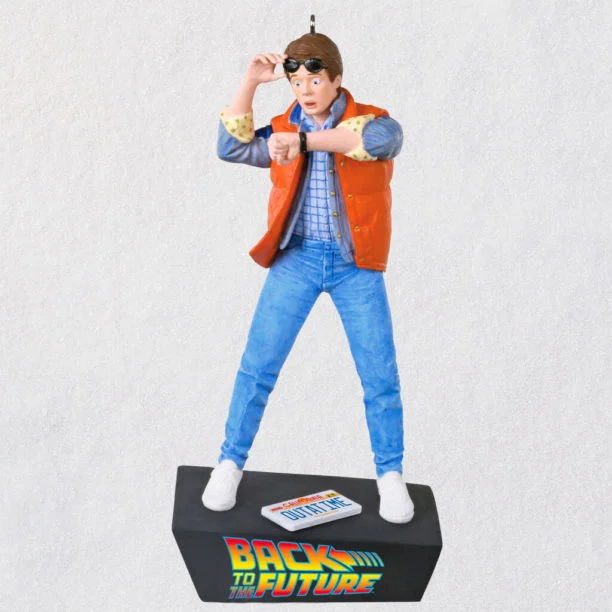 ---------
Be sure to check back here for more horror gift guide installments in the days ahead, and happy holidays to our readers from all of us at Daily Dead!