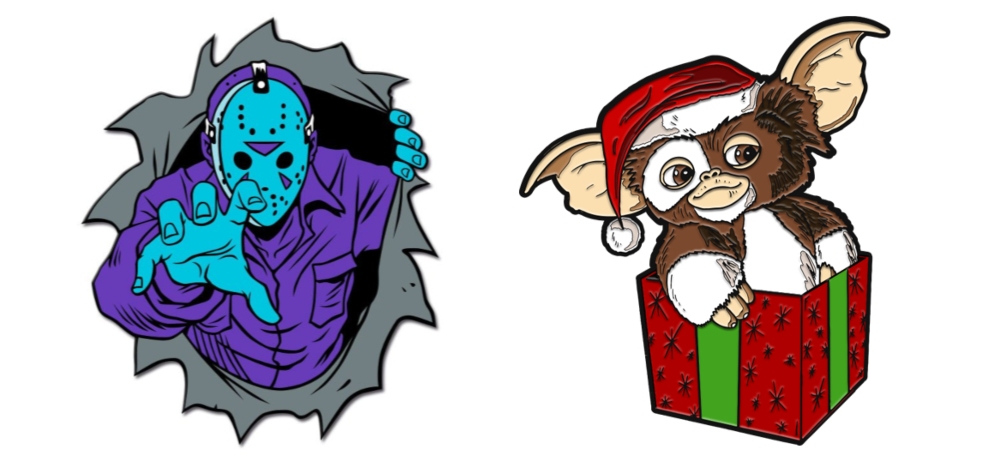 Greetings, everyone! We're nearly at the finish line of another week, and the last few days of Daily Dead's 2020 Holiday Gift Guide are upon us. For today's installment, we're hosting our third annual Enamel Pin Extravaganza, where we celebrate all the kitschy and killer pin designs out there, and all the phan-tastic companies behind them.
Enamel pins not only make for a great way to show off your horror fandom, but they are also stocking stuffers for the horror fan in your life. Check out this amazing collection of pins below and be sure to head back here tomorrow for our final HGG entry.
Happy Shopping!
Dimensions of Fear – Crystal Lake Enamel Pin (Retro NES)
Trick or Treat Enamel Pin w/Magnetic Mask
Creature from the Black Lagoon
The Cabin in the Woods – Deluxe Flip Open Pin
Halloween 2020 Collector's Set
---------
Be sure to check back here to unwrap more horror gift guide installments, and happy holidays to our readers from all of us at Daily Dead!