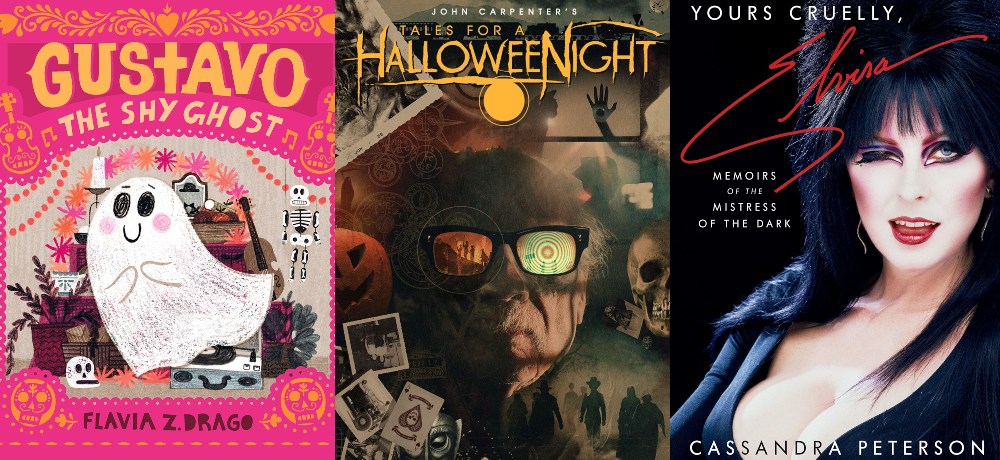 Hello, everyone! Today's installment of Daily Dead's 2021 Holiday Gift Guide is all about the books—from fiction to non-fiction to graphic novels and comics, as well as reading material perfect for all the little monsters out there. There have been a lot of excellent book releases throughout 2021, and here's a look at more than 50 different titles that would be a perfect gift for the genre fan in your life (or maybe you're doing a little shopping for yourself—that's totally cool), regardless of their age.
Full disclosure: I recently had my latest book published in October and have included it in this list. I just thought it was important to mention that so it didn't look like I was trying to be completely self-serving with this edition of Daily Dead's Gift Guide (just minimally, I guess).
Happy Shopping!
NON-FICTION:
Yours Cruelly, Elvira: Memoirs of the Mistress of the Dark
On Good Friday in 1953, at only 18 months old, 25 miles from the nearest hospital in Manhattan, Kansas, Cassandra Peterson reached for a pot on the stove and doused herself in boiling water. Third-degree burns covered 35% of her body, and the prognosis wasn't good. But she survived. Burned and scarred, the impact stayed with her and became an obstacle she was determined to overcome. Feeling like a misfit led to her love of horror. While her sisters played with Barbie dolls, Cassandra built model kits of Frankenstein and Dracula, and idolized Vincent Price.
Due to a complicated relationship with her mother, Cassandra left home at 14, and by age 17 she was performing at the famed Dunes Hotel in Las Vegas. Run-ins with the likes of Frank Sinatra, Sammy Davis Jr., and Tom Jones helped her grow up fast. Then a chance encounter with her idol Elvis Presley, changed the course of her life forever, and led her to Europe where she worked in film and traveled Italy as lead singer of an Italian pop band. She eventually made her way to Los Angeles, where she joined the famed comedy improv group, The Groundlings, and worked alongside Phil Hartman and Paul "Pee-wee" Reubens, honing her comedic skills.
Nearing age 30, a struggling actress considered past her prime, she auditioned at local LA channel KHJ as hostess for the late night vintage horror movies. Cassandra improvised, made the role her own, and got the job on the spot. Yours Cruelly, Elvira is an unforgettably wild memoir. Cassandra doesn't shy away from revealing exactly who she is and how she overcame seemingly insurmountable odds. Always original and sometimes outrageous, her story is loaded with twists, travails, revelry, and downright shocking experiences. It is the candid, often funny, and sometimes heart-breaking tale of a Midwest farm girl's long strange trip to become the world's sexiest, sassiest Halloween icon.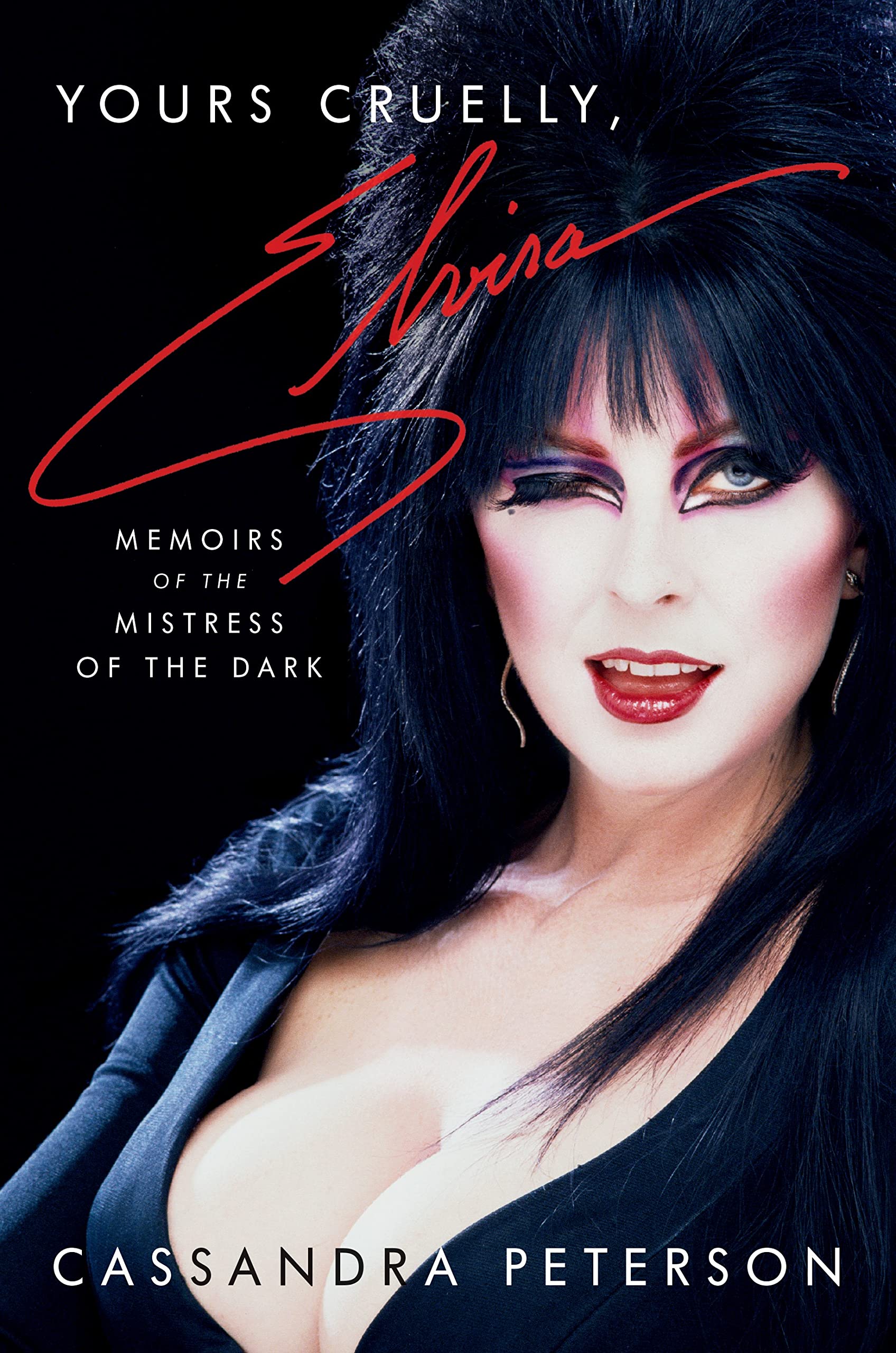 How did a low-budget British movie about Londoners battling zombies in a pub become a beloved global pop culture phenomenon?
You've Got Red on You details the previously untold story of 2004's Shaun of the Dead, the hilarious, terrifying horror-comedy whose fan base continues to grow and grow. After consulting dozens of the people involved in the creation of the film, author Clark Collis reveals how a group of friends overcame seemingly insurmountable odds to make a movie that would take bites out of both the UK and the US box office before ascending to the status of bona fide comedy classic.
Featuring in-depth interviews with director Edgar Wright, producer Nira Park, and cast members Simon Pegg, Nick Frost, Kate Ashfield, Bill Nighy, Lucy Davis, and Coldplay singer Chris Martin, the book also boasts a treasure trove of storyboards, rare behind-the-scenes photos, and commentary from famous fans of the movie, including filmmakers Quentin Tarantino and Eli Roth, Walking Dead executive producer Greg Nicotero, and World War Z author Max Brooks.
As Pegg's zombie-fighting hero Shaun would say, "How's that for a slice of fried gold?"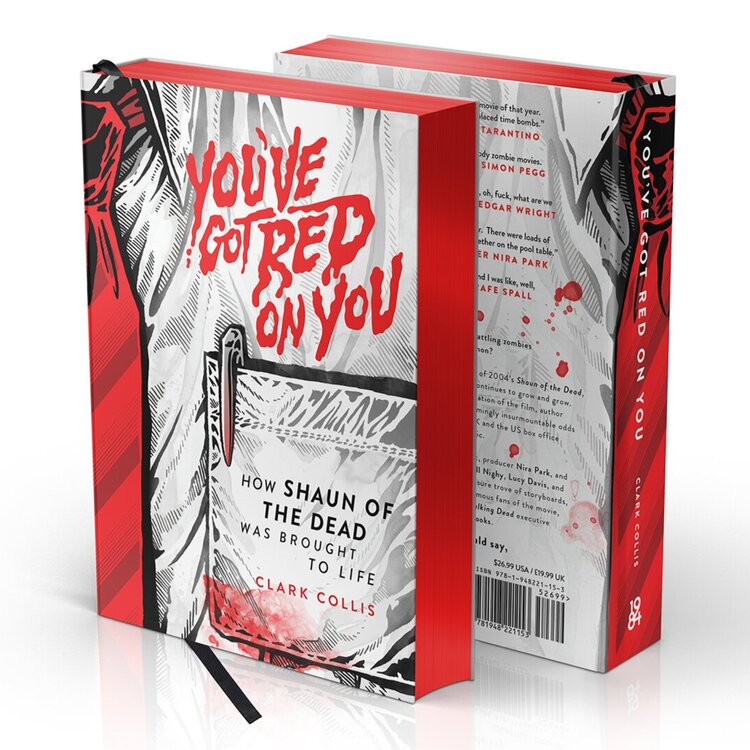 Universal Studios Monsters: A Legacy of Horror
The year 2021 is a milestone anniversary year for horror's most iconic films—Universal Studios' Dracula, Frankenstein, and The Wolf Man. Those landmark movies—as well as Universal's new releases—are celebrated through this beautiful and frighteningly informative volume, newly expanded to include what the present and future holds for these venerable characters. With a foreword by Jason Blum that places horror in the context of our modern culture, the monster movie is new again—and no fan can afford to be without this book. 
From the 1920s through the 1950s, Universal Studios was Hollywood's number one studio for horror pictures worldwide. This official illustrated history is the comprehensive and definitive volume of cinema's most enduring genre. Lavishly illustrated with production stills, posters, and rare behind-the-scenes shots, the book tells the complete history of these fascinating characters and the captivating films through which they achieved international recognition. Universal Studios Monsters: A Legacy of Horror is a one-book library on horror films.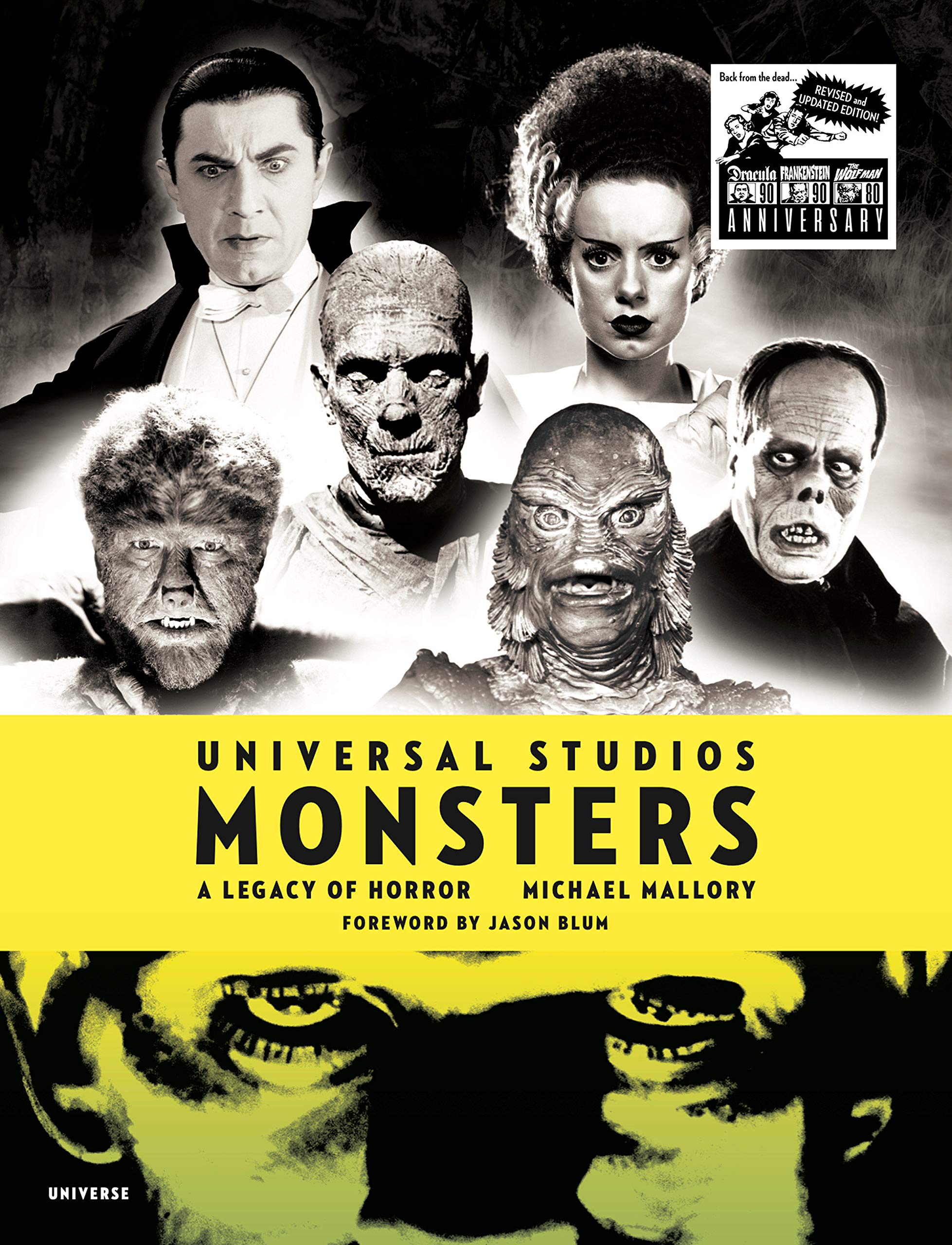 Puppet Master Complete: A Franchise History
This book is a comprehensive history of the most successful straight-to-video horror franchise of all time: Puppet Master. It provides an in-depth exploration of all 14 films to date--including a made-for-TV crossover and a theatrical reboot--and the action figures, comics, and other merchandise that have helped to keep the brand alive for the past 30 years. Puppet Master was the first film for independent producer extraordinaire Charles Band's Full Moon Entertainment, launching a franchise and a micro-budget studio that have both continued to this day. What led to the film's success? How did a little movie about killer puppets, designed to cater to the then-booming video market, wind up surviving video stores themselves? How did a series that had never even had a theatrical entry wind up with an unusually successful toy series? All of these questions are answered within these pages. Featuring new interviews with some of the biggest creative minds behind the franchise, as well as dozens of behind-the-scenes photos, this book is the ultimate guide to horror's most murderous marionettes.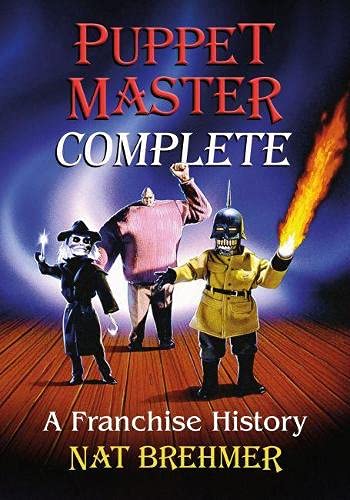 Underexposed!: The 50 Greatest Movies Never Made
For most films, it's a long, strange road from concept to screen, and sometimes those roads lead to dead ends. In Underexposed! The 50 Greatest Movies Never Made, screenwriter and filmmaker Joshua Hull guides readers through development hell. With humor and reverence, Hull details the speed bumps and roadblocks that kept these films from ever reaching the silver screen. From the misguided and rejected, like Stanley Kubrick's Lord of the Rings starring the Beatles; to films that changed hands and pulled a U-turn in development, like Steven Spielberg's planned Oldboy adaptation starring Will Smith; to would-be masterpieces that might still see the light of day, like Guillermo del Toro's In the Mountains of Madness, Hull discusses plotlines, rumored casting, and more. To help bring these lost projects to life, 50 artists from around the world, in association with the online art collective PosterSpy, have contributed original posters that accompany each essay and give a glimpse of what might have been.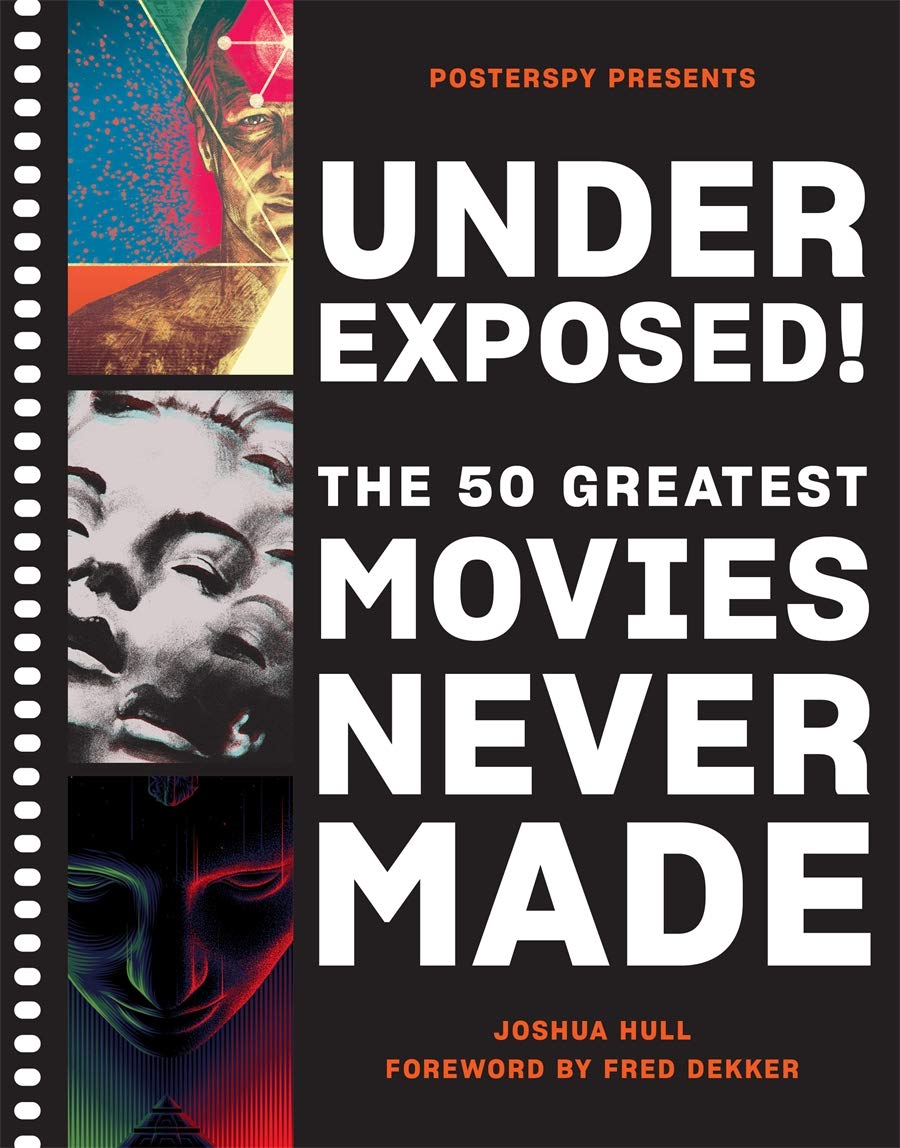 Warped and Faded: Weird Wednesday and the Birth of the American Genre Film Archive
Mondo's new book, WARPED & FADED, tells the story of the Wild West days of the Weird Wednesday film series and American Genre Film Archive in the words of the people who were there.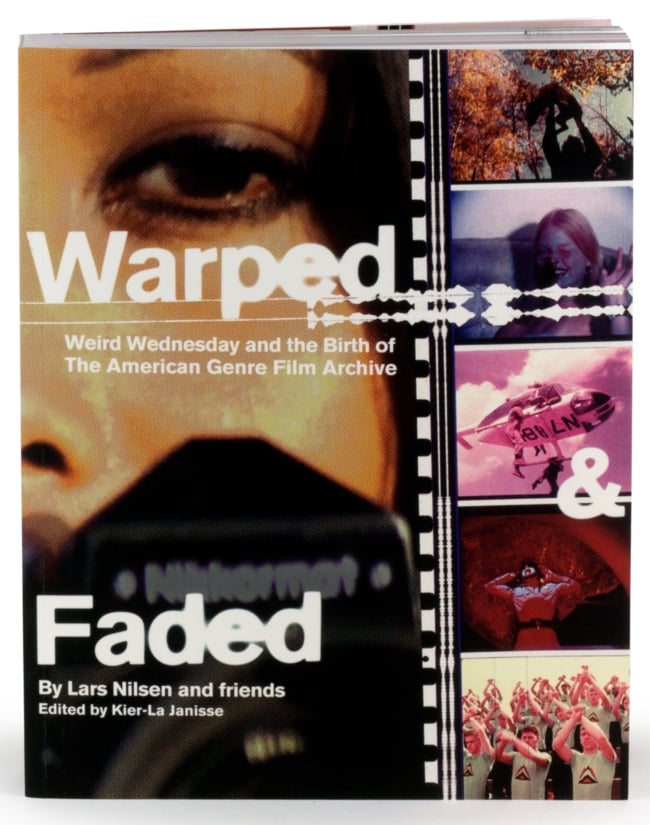 Feasts, delicacies, and drinks inspired by 29 horror movies from cult to canon, including Audition, Suspiria, Possession, Ganja & Hess, Midsommar, Trouble Every Day, The Shining, The Witch, and many more.
Featuring culinary contributions from 25 celebrated food artists, stylists, and chefs, original essays by A.S. Hamrah, Phoebe Chen, Yasmina Price, Sohla El-Waylly, Stephanie LaCava, and Carmen Maria Machado, and a foreword by director Ti West.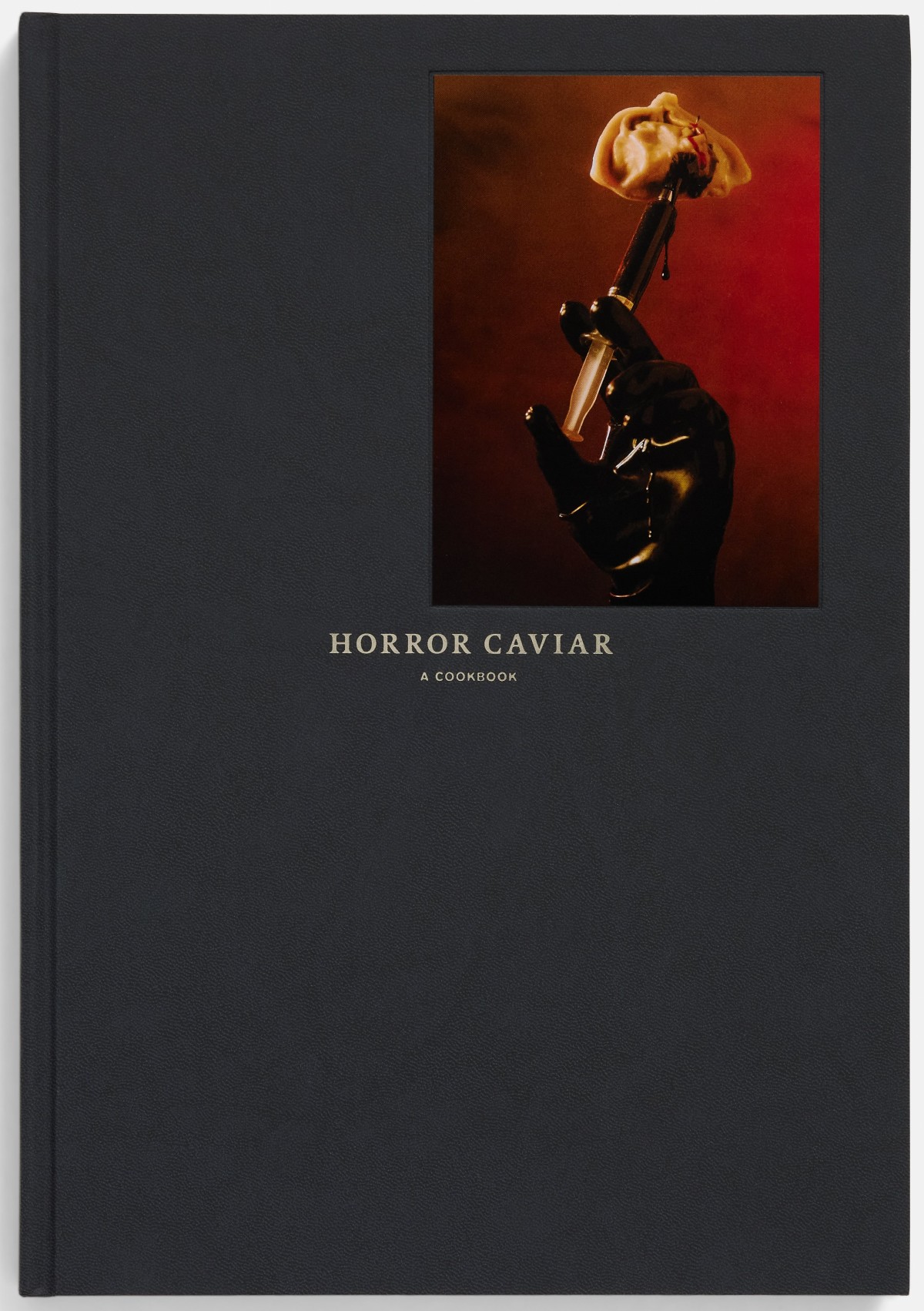 Alien Invasions! The History of Aliens in Pop Culture 
​​Readers will meet aliens with eyes on stalks, robot aliens (as in H.G. Wells' The War of the Worlds), barrel chested aliens (as per Frank R. Paul's Martian of the 1930s), blob-like B-movie aliens of the 1950s, "realistic" aliens as featured in the 1977 movie Close Encounters of the Third Kind (supposedly based on the real alien found at Roswell), monstrous aliens such as H.R. Giger's creature in Ridley Scott's 1979 movie Alien, the friendly alien (a thin creature with hands and a tortoise-like head) that's the "hero" of Spielberg's 1982 movie, E.T.: The Extra-Terrestrial, aerial predator aliens with giant wings (as created by Wayne Barlow for his book Expedition, in 1990)--and many more.
Whether friendly visitor or fearsome invader, we learn that both the motive for, and method of, invasion has often been influenced by the social mood and politics of the era in which the magazine, comic, or movie was published or released. As for aliens' chosen method of invasion... not all aliens use ray guns to invade. Instead, they employ "seed pods," mind control, and body transference--just a few of the alternative methods used by aliens to invade the minds and bodies of humans, thus bending them to their submission.
Visualized through the prism of pop culture in this thoroughly engaging 176-page book, which features more than 200 full-color illustrations, all of which are accompanied by extensive captions. Beginning with an overview of the Alien Invasion genre and continuing through nine chapters filled with the most insightful nuggets of information and eye-popping graphics this side of the Van Allen radiation belt.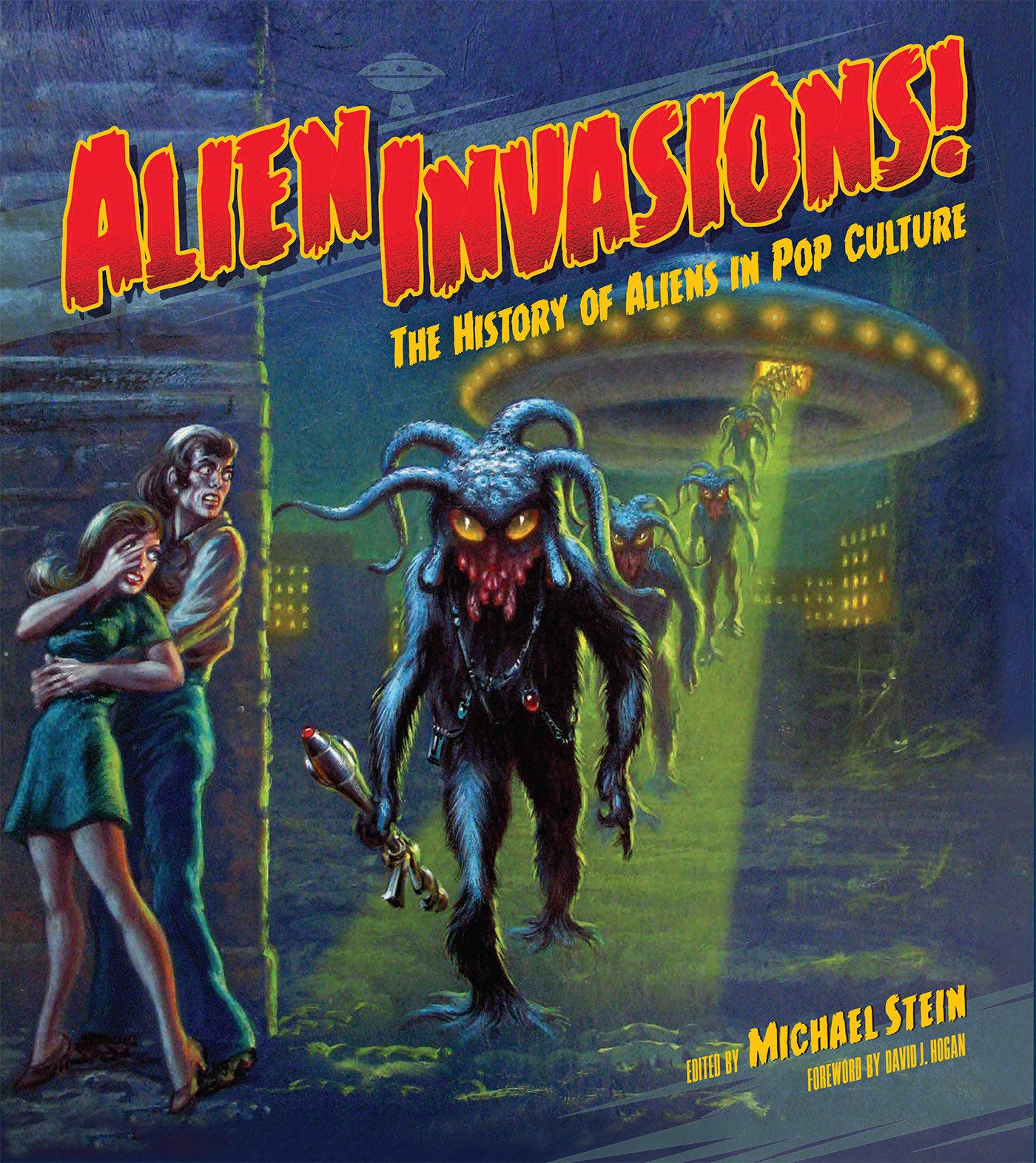 Monsters, Makeup & Effects: Conversations with Cinema's Greatest Artists
Pennywise. Xenomorphs. Freddy Krueger. Beetlejuice. Jason Voorhees. Most movie fans immediately recognize these creatures and characters, but hardly know much about the artists behind these iconic designs. In Monsters, Makeup & Effects: Volume 1, journalist Heather Wixson shines the spotlight on twenty special makeup effects artists, creators, and technicians whose work has left us captivated and marveling at their innovation, ingenuity, and creativity.
Featuring behind-the-scenes photos and extensive interviews, MM&E explores the lives, careers and inspirations behind some of the greatest artisans to have ever worked in film and television. MM&E is a celebration of the creative spirit and artistic endeavors of those who have worked tirelessly for decades to create the memorable monsters, creatures, and onscreen personas that have terrified us, made us laugh, and filled us with a sense of wonder.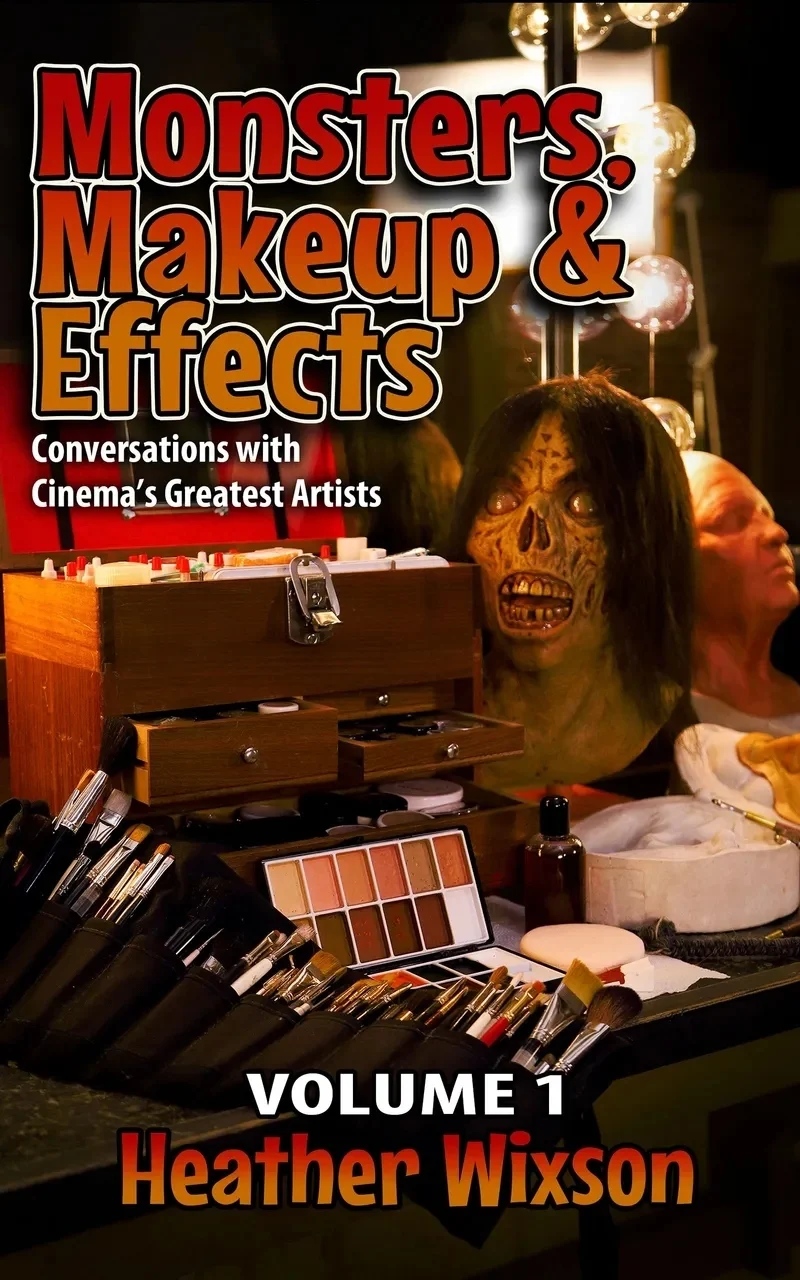 Bleeding Skull!: A 1990s Trash-Horror Odyssey
A celebration of the most obscure, bizarre, and brain-busting movies ever made, this film guide features 250 in-depth reviews that have escaped the radar of people with taste and the tolerance of critics -- Gorgasm! I Was a Teenage Serial Killer! Satan Claus! Die Hard Dracula! Curated by the enthusiastic minds behind BleedingSkull.com, this book gets deep into gutter-level, no-budget horror, from shot-on-VHS revelations (Eyes of the Werewolf) to forgotten outsider art hallucinations (Alien Beasts). Jam-packed with rare photographs, advertisements, and VHS sleeves (most of which have never been seen before), Bleeding Skull is an edifying, laugh-out-loud guide to the dusty inventory of the greatest video store that never existed. color illustrations.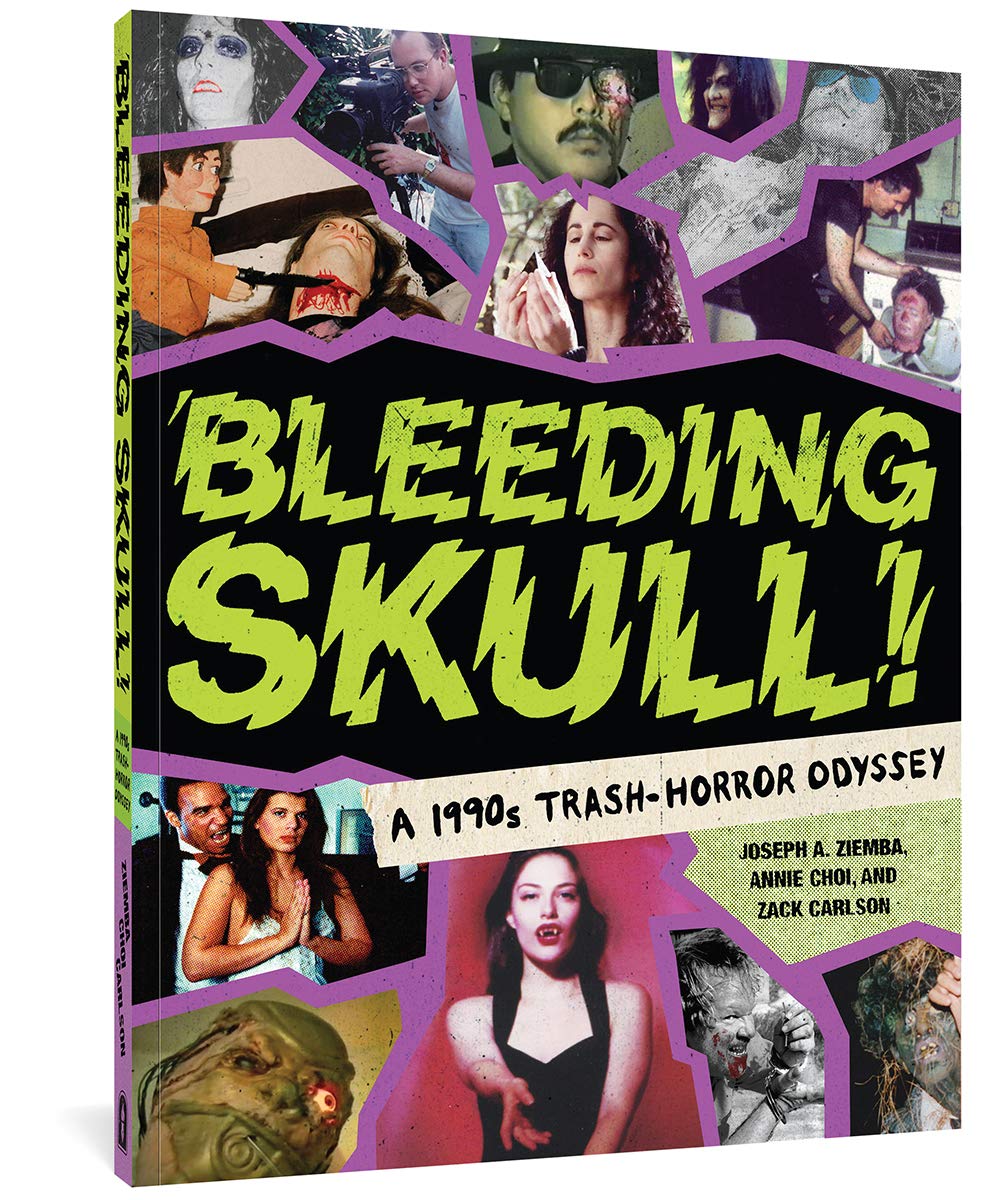 The Science of Serial Killers: The Truth Behind Ted Bundy, Lizzie Borden, Jack the Ripper, and Other Notorious Murderers of Cinematic Legend
Gothic media moguls Kelly Florence and Meg Hafdahl, authors of The Science of Monsters, The Science of Women in Horror, and The Science of Stephen King, and co-hosts of the Horror Rewind podcast called "the best horror film podcast out there" by Film Daddy, present a guide to the serial killers who inspired the movies and media we all know and love. Delve into the brutal truth behind horror's secret: many monsters portrayed on the silver screen are based on true murderers. Uncover the truth behind the real monsters of horror, answering such questions as: 
What is the science behind serial killers' motivations like Ted Bundy and John Wayne Gacy? 
How did detectives discover the identities of criminals like the Boston Strangler and the BTK Strangler?
Has science made it possible to unmask Jack the Ripper and the Zodiac Killer? 
What is the science behind female versus male serial killers? 
Through interviews, film analysis, and bone-chilling discoveries, join Kelly and Meg as they learn about the horrors of true crime through the decades.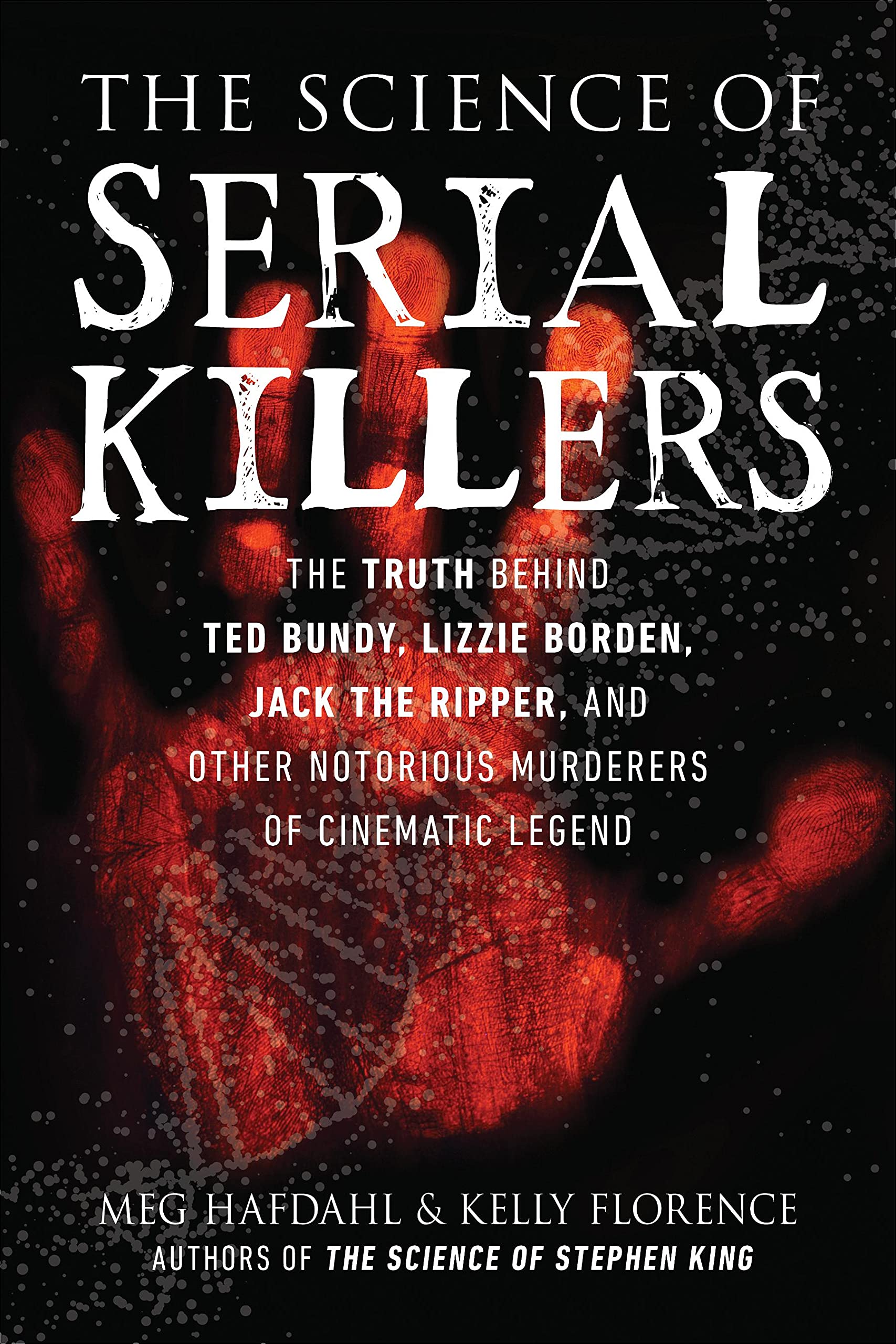 Mondo: The Art of Soundtracks highlights all original art created exclusively for Mondo's vinyl releases by world renowned artists for soundtracks to films, tv, and video games. Featuring stunning new takes on classic and modern material, this collection reinvigorates the bygone era of unique and collectible vinyl record artwork.
From vintage re-creations to new interpretations, from digital and painterly to photographic and abstract, the record art compiled in this volume captures the spirit of the record label that reinvigorated the soundtrack industry, in a beautiful mash-up fit for a book—or record—shelf.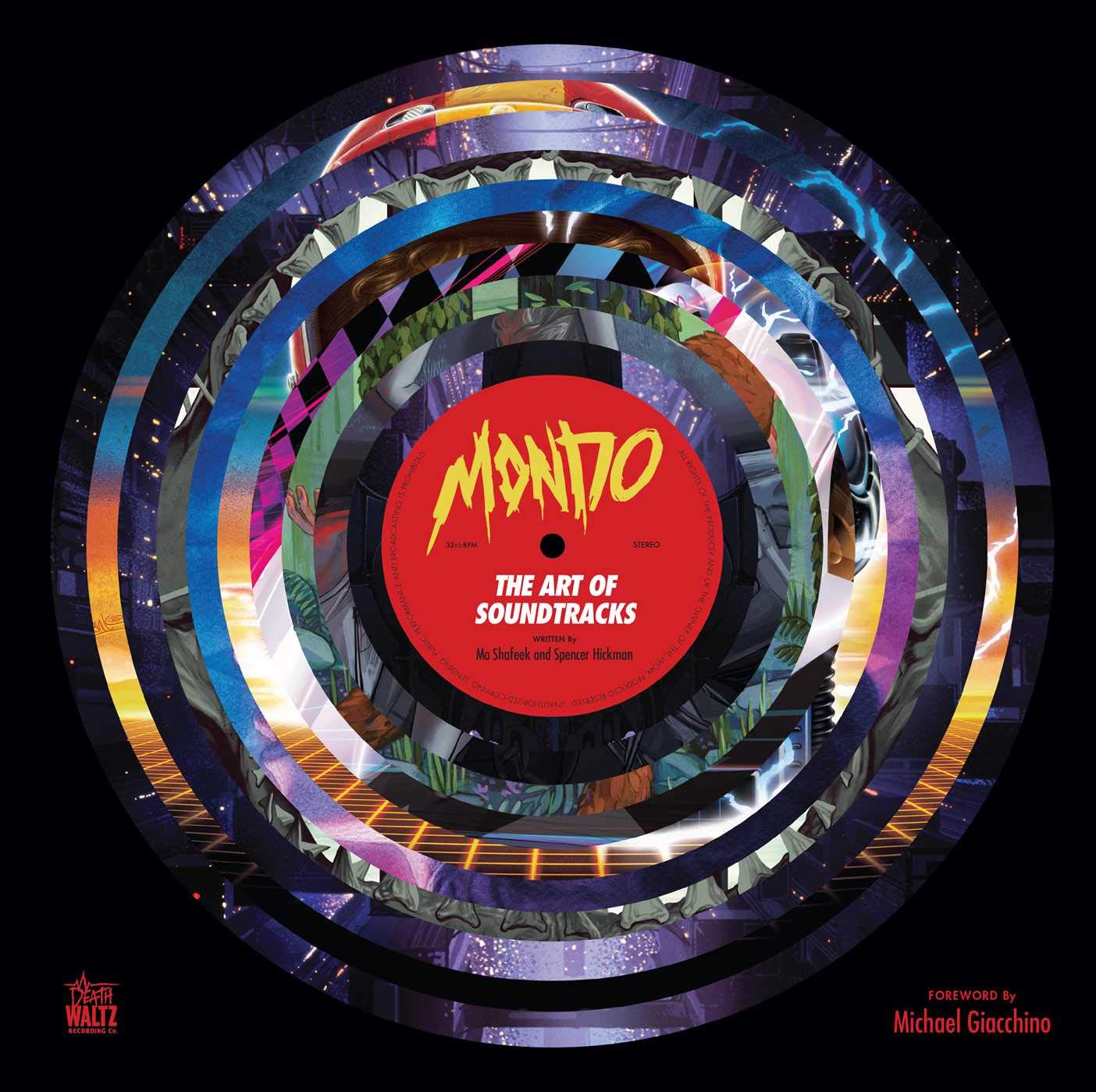 Featuring tons of fun facts about the series alongside a walkthrough of all books and covers in the Goosebumps collections, this art book is a must-have for old and new fans alike!
In the summer of 1992, Scholastic tasked two terrifyingly talented artists with creating the cover paintings for the books that would premiere the Goosebumps series. At that time, four books in the line were being market-tested by the publisher to see how young readers would react to R.L. Stine's particular brand of humor-tinged horror. One element that was sure to catch the attention of little eyes everywhere was striking cover art, and, boy, did they find it!
The imagery provided by the covers of the Goosebumps series is part and parcel to the 90s Kid zeitgeist, helping to create a visual brand for R.L. Stine's smash-hit horror series. The covers helped set the tone for the numerous adaptations of the series, including a television series, a theatre experience, and, more recently, blockbuster films!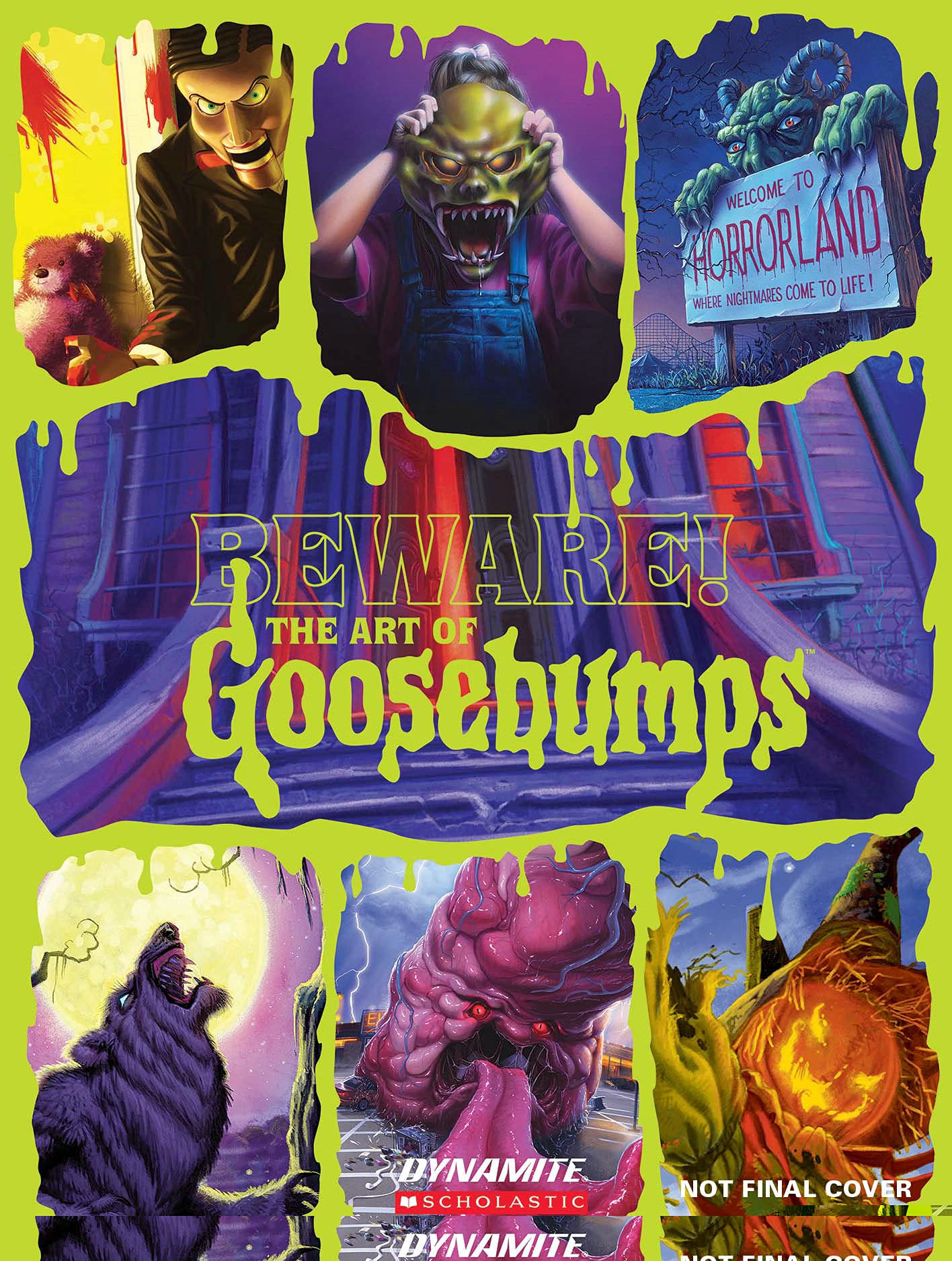 Dark City: The Lost World of Film Noir (Revised and Expanded Edition)
Dark City expands with new chapters and a fresh collection of restored photos that illustrate the mythic landscape of the imagination. It's a place where the men and women who created film noir often find themselves dangling from the same sinister heights as the silver-screen avatars to whom they gave life. Eddie Muller, host of Turner Classic Movies' Noir Alley, takes readers on a spellbinding trip through treacherous terrain: Hollywood in the post-World War II years, where art, politics, scandal, style -- and brilliant craftsmanship -- produced a new approach to moviemaking, and a new type of cultural mythology.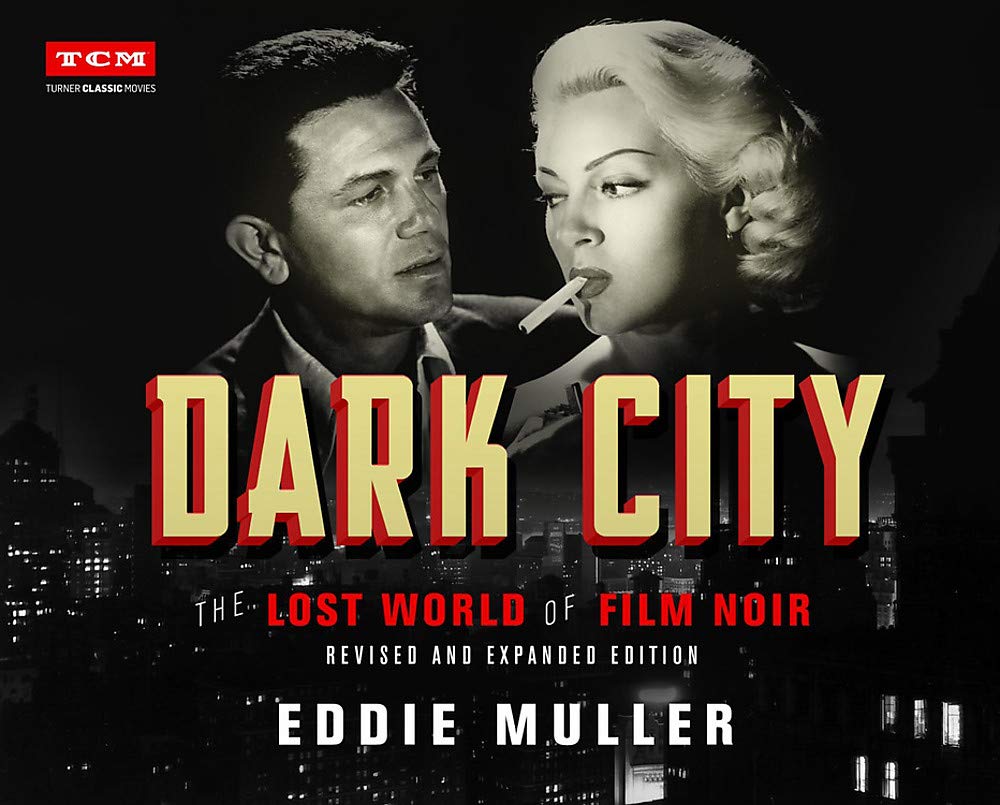 Confessions of a Puppetmaster: A Hollywood Memoir of Ghouls, Guts, and Gonzo Filmmaking
Zombies, aliens, a little skin, lots of gore—and even more laughs—the cinematic universe of Charles Band is legendary. From the toilet-invading creatures of Ghoulies to the time-travelling bounty hunter in Trancers to the pandemic-crashed Corona Zombies, Band has spent four decades giving B-movie lovers exactly what they love. In Confessions of a Puppetmaster, this congenial master of Grindhouse cinema tells his own story, uncut.
Born into a family of artists, Band spent much of his childhood in Rome where his father worked in the film industry. Early visits to movie sets sealed young Charlie's fate. By his twenties he had plunged into moviemaking himself and found his calling in exploitation movies—quick, low-budget efforts that exploit the zeitgeist and feed people's desire for clever, low-brow entertainment. His films crossed genres, from vampire flicks to sci fi to erotic musical adaptations of fairy tales. As he came into his own as a director, he was the first to give starring roles to household names like Demi Moore, Helen Hunt, and Bill Maher.
Off set, Band's life has been equally epic. Returning to his beloved Italy, he bought both Dino De Laurentiis's movie studio and a medieval castle. After Romania's oppressive communist regime fell, he circumvented the U.S. State Department to shoot films in Dracula's homeland. He made—and then lost—a moviemaking fortune. A visionary, Band was also at the vanguard of the transition to home video and streaming, making and distributing direct-to-video movies long before the major studios caught on.
In this revealing tell-all, Band details the dizzying heights and catastrophic depths of his four decades in showbiz. A candid and engaging glimpse at Hollywood's wild side, Confessions of a Puppetmaster is as entertaining as the movies that made this consummate schlockmeister famous.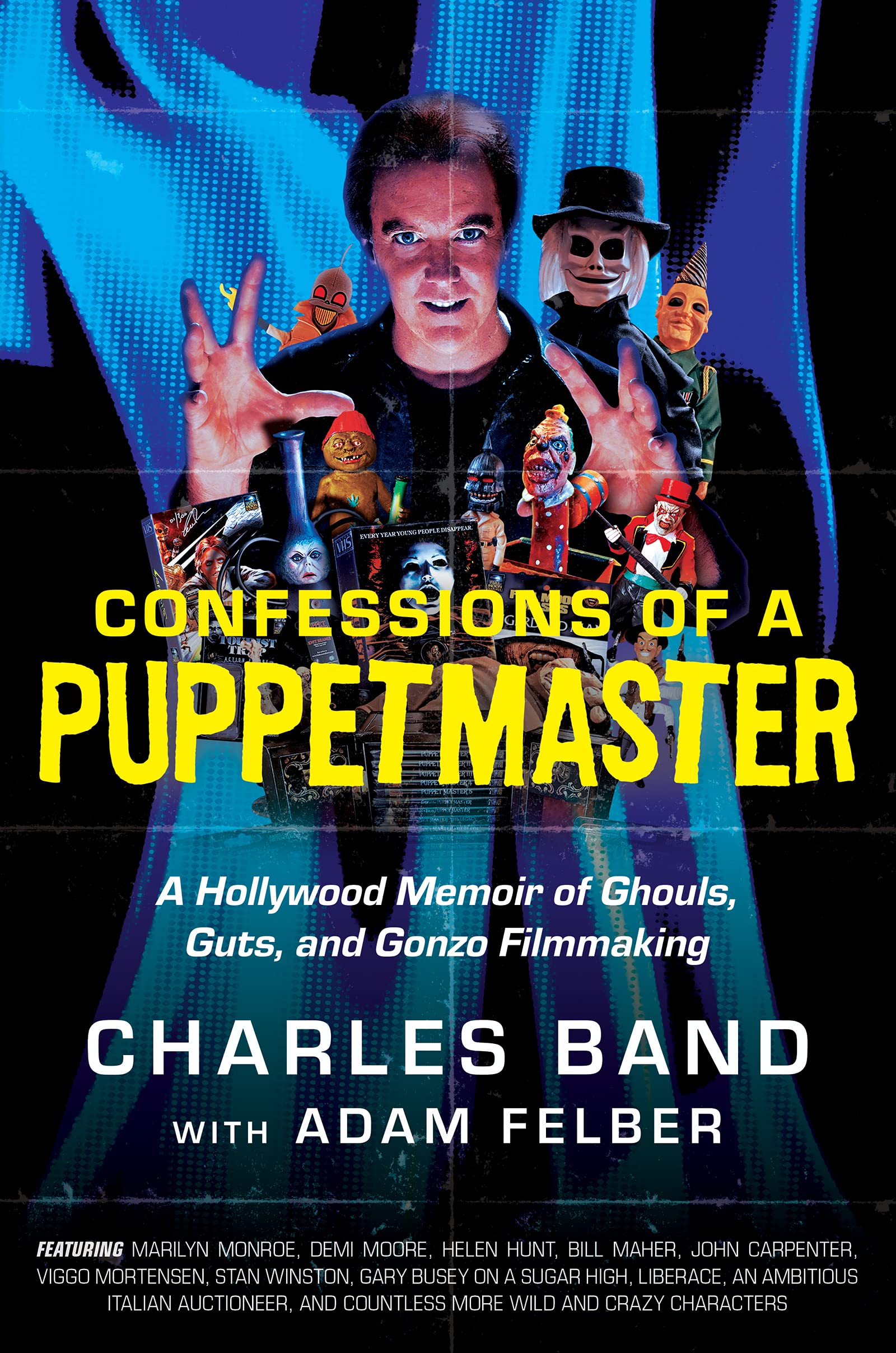 The Big Book of Final Girls: A Coloring & Activity Book
Pay your respects to some of the silver screen's leading ladies in horror. Scream queen appreciation! The Big Book of Final Girls: A Coloring & Activity Book features:
20 coloring pages featuring some of horror's most popular final girls, with info & fun facts!
10+ activity pages themed after the included final girls, with fun stuff to do like: crossword puzzles, word searches, fill-in-the-blanks, mazes, matching games, and more!
Loads of recommendations for any final girl fan!
Pages for your own additions - who are YOUR favorite final girls?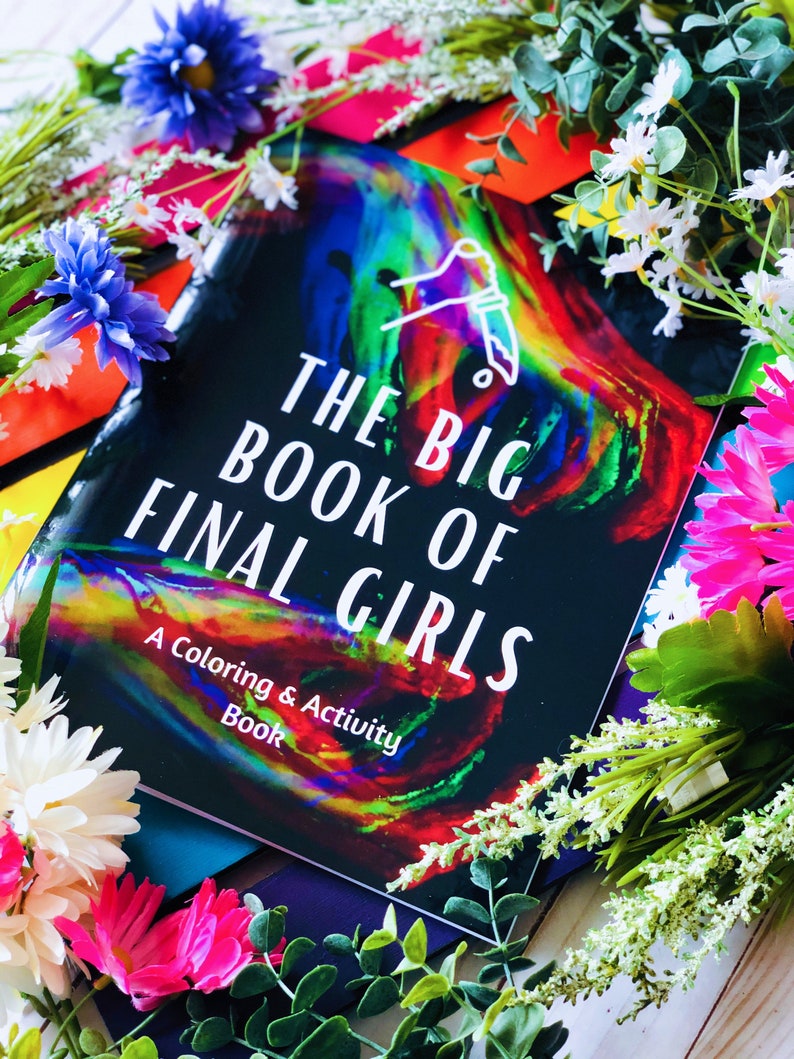 The Cool Side of My Pillow: A Book of Essays
I wanted to write another book, but I had already yammered on about myself in two previous autobiographies, so it was time to mix things up. The Cool Side of my Pillow is a collection of essays. Don't let that fancy word fool you. I'm not trying to get highbrow or rant myself blue, but there are experiences and observations outside of the entertainment industry that I feel are worth sharing. What's it about? Mostly, things that matter to me, like putting in the effort, being honest and not treating the environment like it's the enemy. Is it self-help? I hope not, but you will find musings about fame, mysterious carvings, UFOs and my general disdain of loud noises. Is it political? If it is, I'll refund your money. There are no conspiracy theories in The Cool Side of my Pillow, just snarky humor and a sincere desire for us all to find peace on earth. I hope you like this book. It's my first effort at "self-publishing," so there won't be any national book tour, marketing blitz or glowing reviews to get your attention – just me throwing it out to the "Inter-webs" and hoping you'll find it. Regards, Bruce Campbell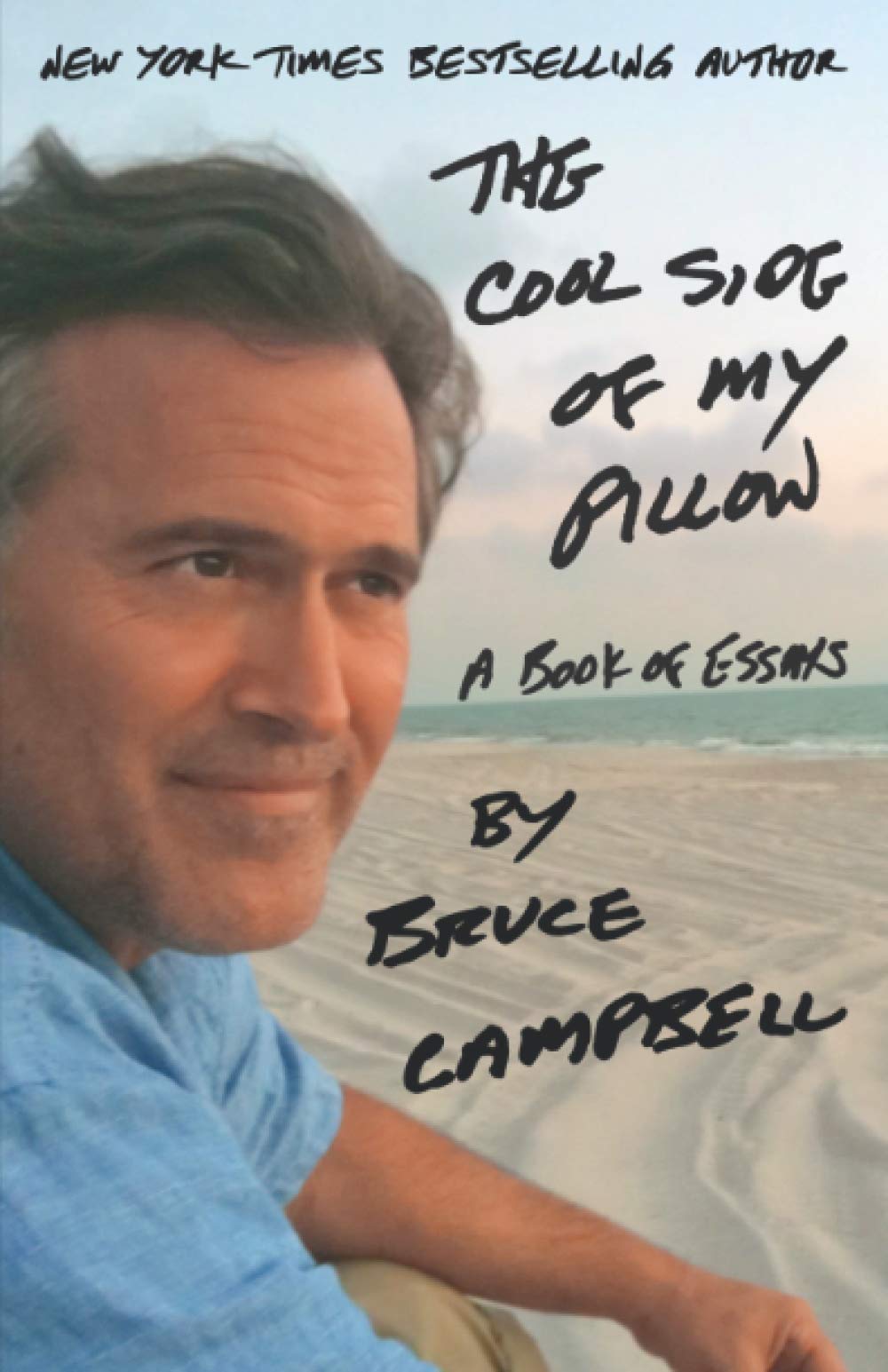 For far too long, horror has been considered a male genre, made by men, marketed to men, and enjoyed by men. But in the last decade, we have seen an emergence of women as horror filmmakers, academics, and fans, all making sure their voices were heard! Editors Alyse Wax and Rebekah McKendry, PhD have gathered some of the greatest minds in horror film theory—all women—to discuss their love of the genre.
The scope of Creepy Bitches covers all areas of the horror genre, film industry, and fandom – from the Cronenbergian experience of giving birth to how The X-Files plays in the #MeToo moment; from growing up at Disneyland's Haunted Mansion to growing up in a video store. The book explores gender roles in The Creature From the Black Lagoon trilogy and Mexican horror cinema, as well as the bisexual energy of I Know What You Did Last Summer. It covers the therapeutic benefits of watching horror and how to love home invasion movies again after experiencing real-life trauma. But the book's overarching purpose is to celebrate new voices and increase our understanding of women in the horror realm, celebrating that horror does not only scare us, but helps us understand the world around us, providing a lens through which to view and explore our own selves.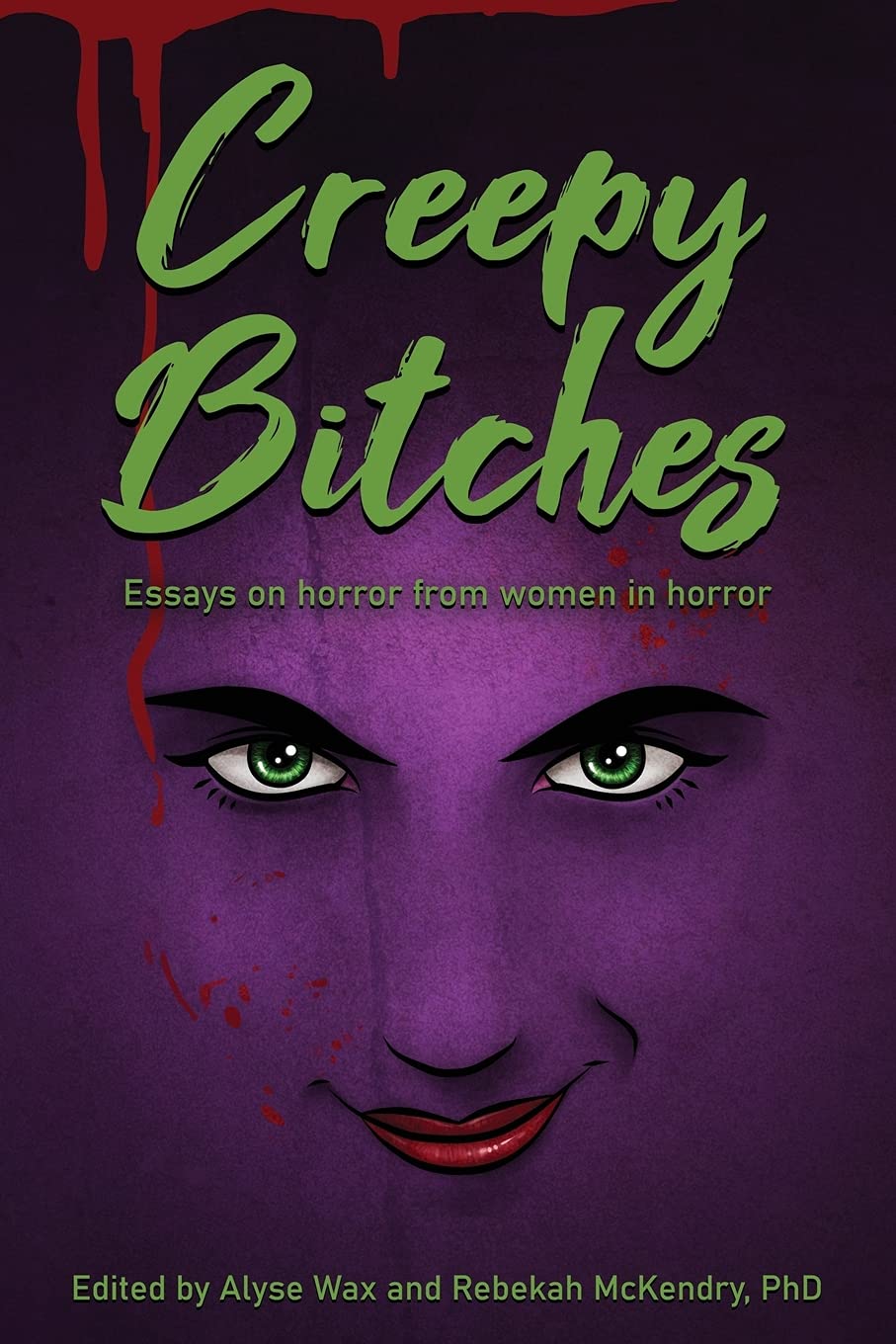 Cinemaphagy: On the Psychedelic Classical Form of Tobe Hooper
He directed The Texas Chain Saw Massacre, the most infamous and visceral horror film of all time. He directed Poltergeist, one of the most successful ghost stories of the 20th century. He was called a Master of Horror and he worked with screen legends James Mason, Neville Brand, Karen Black, Fred Willard, Dennis Hopper, Anthony Perkins, Mel Ferrer & Marie Windsor. He elegantly navigated the works of pulp legends Ambrose Bierce, Stephen King, Cornell Woolrich, & Richard Matheson. And yet Tobe Hooper is one of the most unsung film artists of the last fifty years. How did the man famous for creating some of the most endearing images of terrible things, who did for the hardware store what Jaws did for the beach, become someone in need of rescue?
Cinemaphagy is the study of an artist's working life, his bountiful creativity, his ardent cinephilia, his prolific career in film and television, his lasting influence beyond the saw. Horror movie directors are too frequently pigeonholed as purveyors of the macabre but in truth Hooper was one of the most boldly experimental genre filmmakers in the game, fusing a Texan psychedelia with an earnest classical style gleaned from years watching classic films. Tobe Hooper's life and work is like four years of film school, and every film he made, no matter how thankless, no matter how silly the assignment on paper, became a rich, roiling text on the political underside of the American cinema. 
No one made movies about cinema less ostentatiously and with more love. Movies with lurid titles like Spontaneous Combustion and The Mangler hide essays about the history of labor, Cold War iconography, and the corrosive legacy of a culture built on lies. Tobe Hooper is still too often represented as a man with a monolithic legacy, the creator of one great film and nothing else. It's well past time the depth and breadth of his obsessions and his gifts were discussed by a culture that ignored his years of hard work. Tobe Hooper directed The Texas Chain Saw Massacre but that is literally just the start of one of the most exciting, free, and expressionistic bodies of work in the American cinema.
Murder by Design: The Unsane Cinema of Dario Argento
This book covers the films of Dario Argento, Italy's acknowledged master of horror and suspense, who has made a career out of exploring the macabre poetry of images of violent death. He did not, however, set out to be a filmmaker. He established himself early on as a progressive voice in film criticism-lavishing praise on directors like Sergio Leone, who had yet to receive their due from the Italian critical establishment. His efforts attracted the attention of Leone himself, who invited the young critic to help develop the story for his next feature. The end result, Once Upon a Time in the West, is often cited as a masterpiece-and from there, Argento went on to enjoy success as a screenwriter before making the all-important switch to directing. His directorial debut, The Bird with the Crystal Plumage, became a major hit and helped to popularize the floundering genre of Italian thrillers, also known as gialli.
In the years since, Argento has established a high profile as one of Italian cinema's most commercially successful artists, earning a level of celebrity which is almost unheard of among film directors. His filmography includes such beloved gems as Deep Red, Suspiria, Inferno, and Phenomena, as well as more hotly-debated titles like The Stendhal Syndrome, The Phantom of the Opera, Sleepless, and Mother of Tears.
Murder by Design: The Unsane Cinema of Dario Argento explores the full scope of his work as a writer, a producer, and a director. Lavishly illustrated and with newly conducted interviews with Dario Argento, as well as such colleagues as actress (and daughter) Fiore Argento, actress Sally Kirkland, actress Irene Miracle, composer Claudio Simonetti, and cinematographer Luciano Tovoli, the book provides a comprehensive overview of Argento's life, career, and rich cinematic legacy.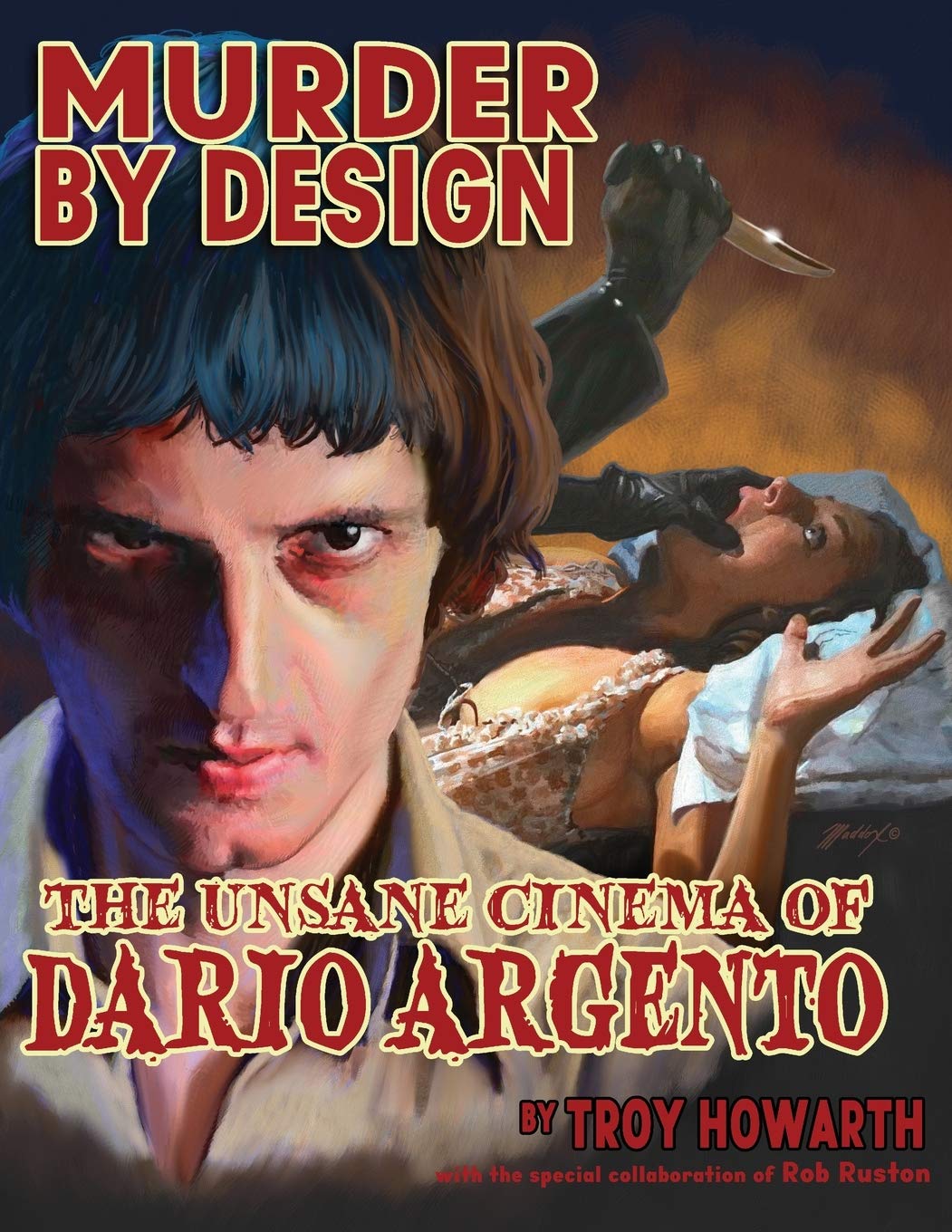 Rondo Award-winning website, The Collinsport Historical Society, presents this wide-ranging collection of essays, insights, and observations from its long-running column, The Dark Shadows Daybook. From the earliest episodes to speculation on the future of the franchise, author Patrick McCray celebrates the grand themes and iconic characters of Dark Shadows with a devout irreverence. Winner of the 2018 Rondo Award for Writer of the Year, Patrick McCray chronicles the unforgettable series by exploring its episodes in articles and asides, all originally written on the anniversary of their filming. With a new introduction by Emmy award-winning humorist, Dana Gould, The Dark Shadows Daybook is affectionate, spontaneous, and refreshingly raucous reading for fans of the series and anyone else looking to learn why Dark Shadows matters.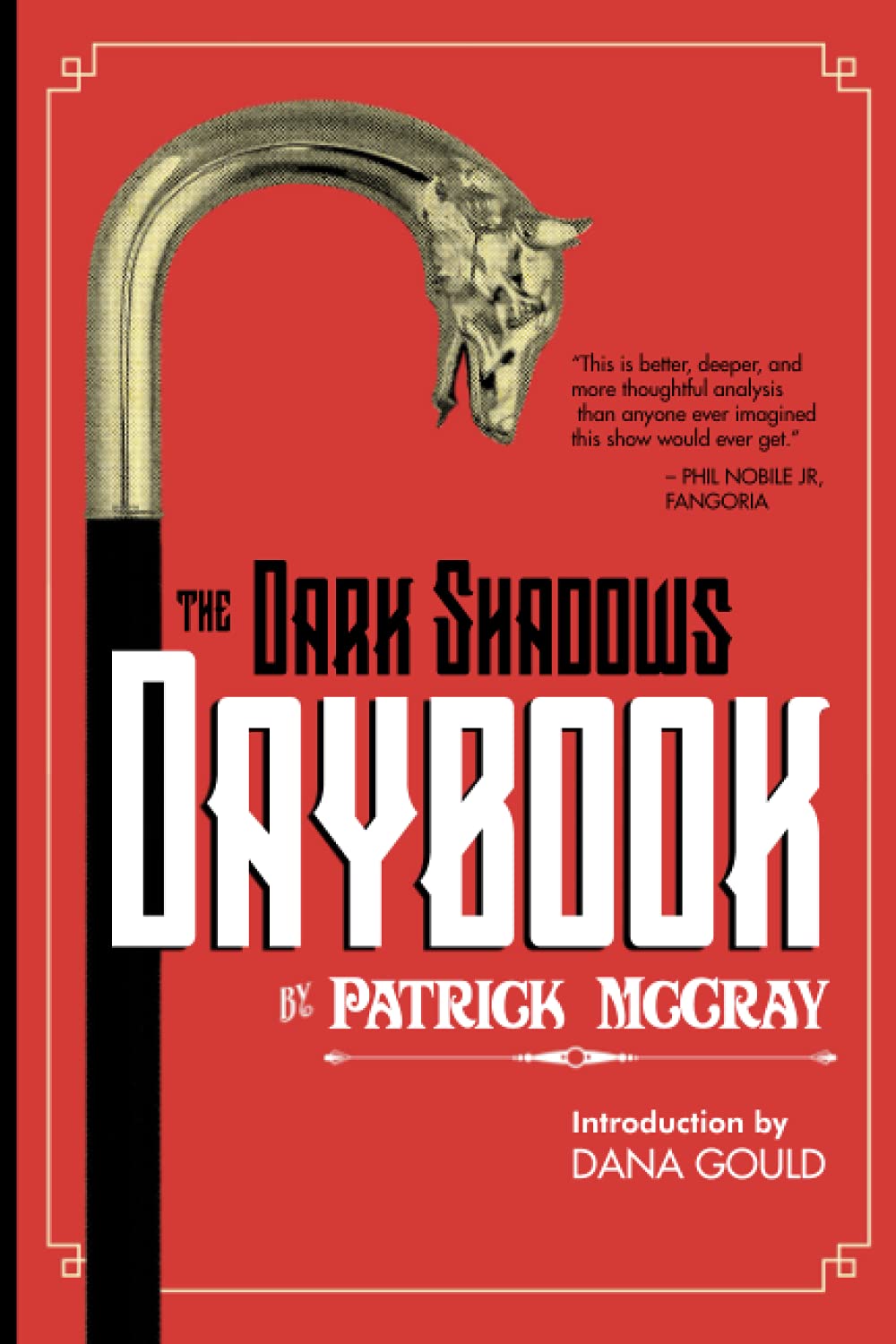 FICTION:
In the summer of 1988, the mutilated bodies of several missing girls begin to turn up in a small Maryland town. The grisly evidence leads police to the terrifying assumption that a serial killer is on the loose in the quiet suburb. But soon a rumor begins to spread that the evil stalking local teens is not entirely human. Law enforcement, as well as members of the FBI, are certain that the killer is a living, breathing madman—and he's playing games with them. For a once peaceful community trapped in the depths of paranoia and suspicion, it feels like a nightmare that will never end.
Recent college graduate Richard Chizmar returns to his hometown just as a curfew is enacted and a neighborhood watch is formed. Amid preparing for his wedding and embarking on a writing career, he soon finds himself thrust into a real-life horror story. Inspired by the terrifying events, Richard writes a personal account of the serial killer's reign of terror, unaware that these events will continue to haunt him for years to come.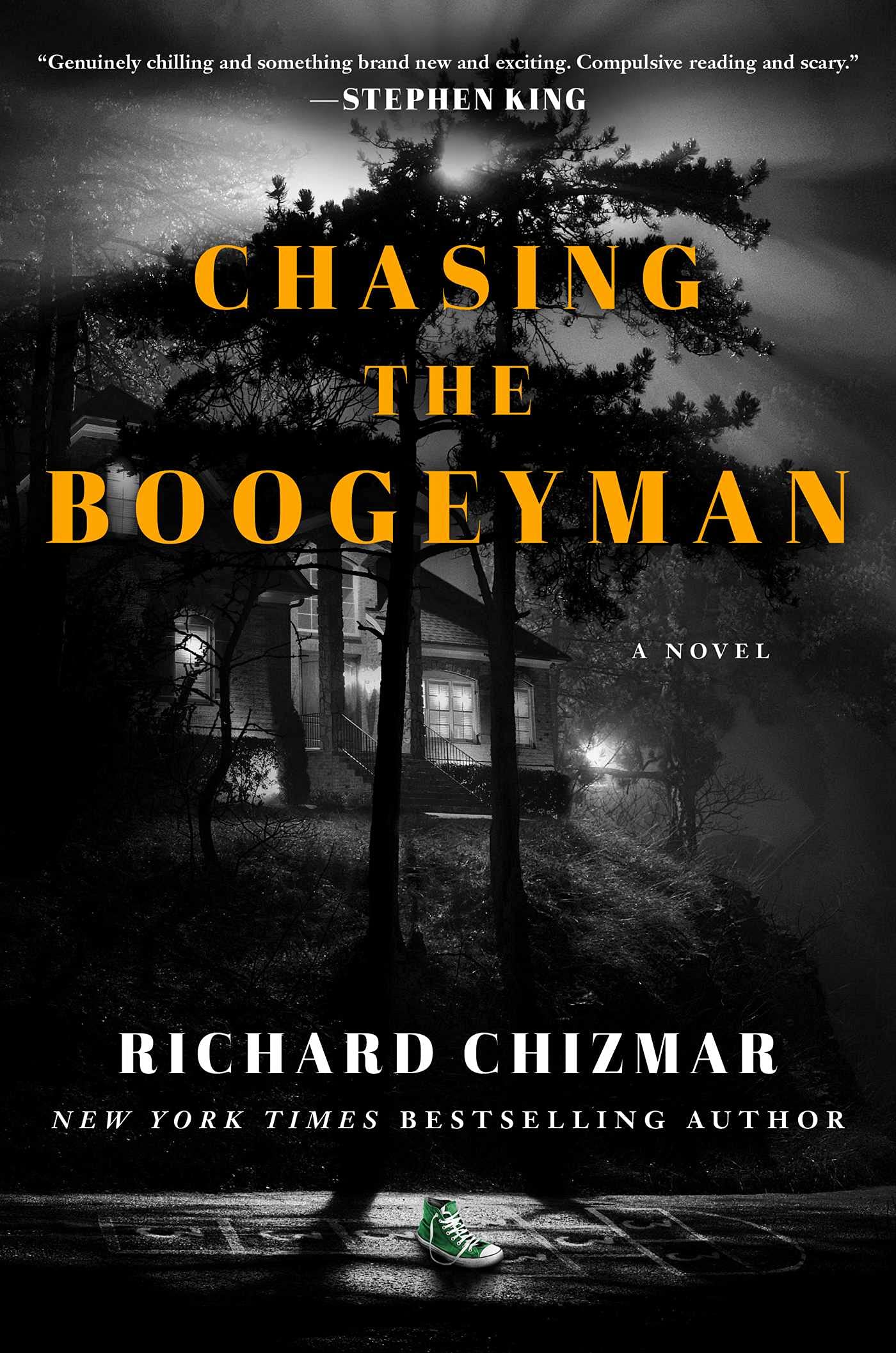 Jade Daniels is an angry, half-Indian outcast with an abusive father, an absent mother, and an entire town that wants nothing to do with her. She lives in her own world, a world in which protection comes from an unusual source: horror movies…especially the ones where a masked killer seeks revenge on a world that wronged them. And Jade narrates the quirky history of Proofrock as if it is one of those movies. But when blood actually starts to spill into the waters of Indian Lake, she pulls us into her dizzying, encyclopedic mind of blood and masked murderers, and predicts exactly how the plot will unfold.
Yet, even as Jade drags us into her dark fever dream, a surprising and intimate portrait emerges…a portrait of the scared and traumatized little girl beneath the Jason Voorhees mask: angry, yes, but also a girl who easily cries, fiercely loves, and desperately wants a home. A girl whose feelings are too big for her body. My Heart Is a Chainsaw is her story, her homage to horror and revenge and triumph.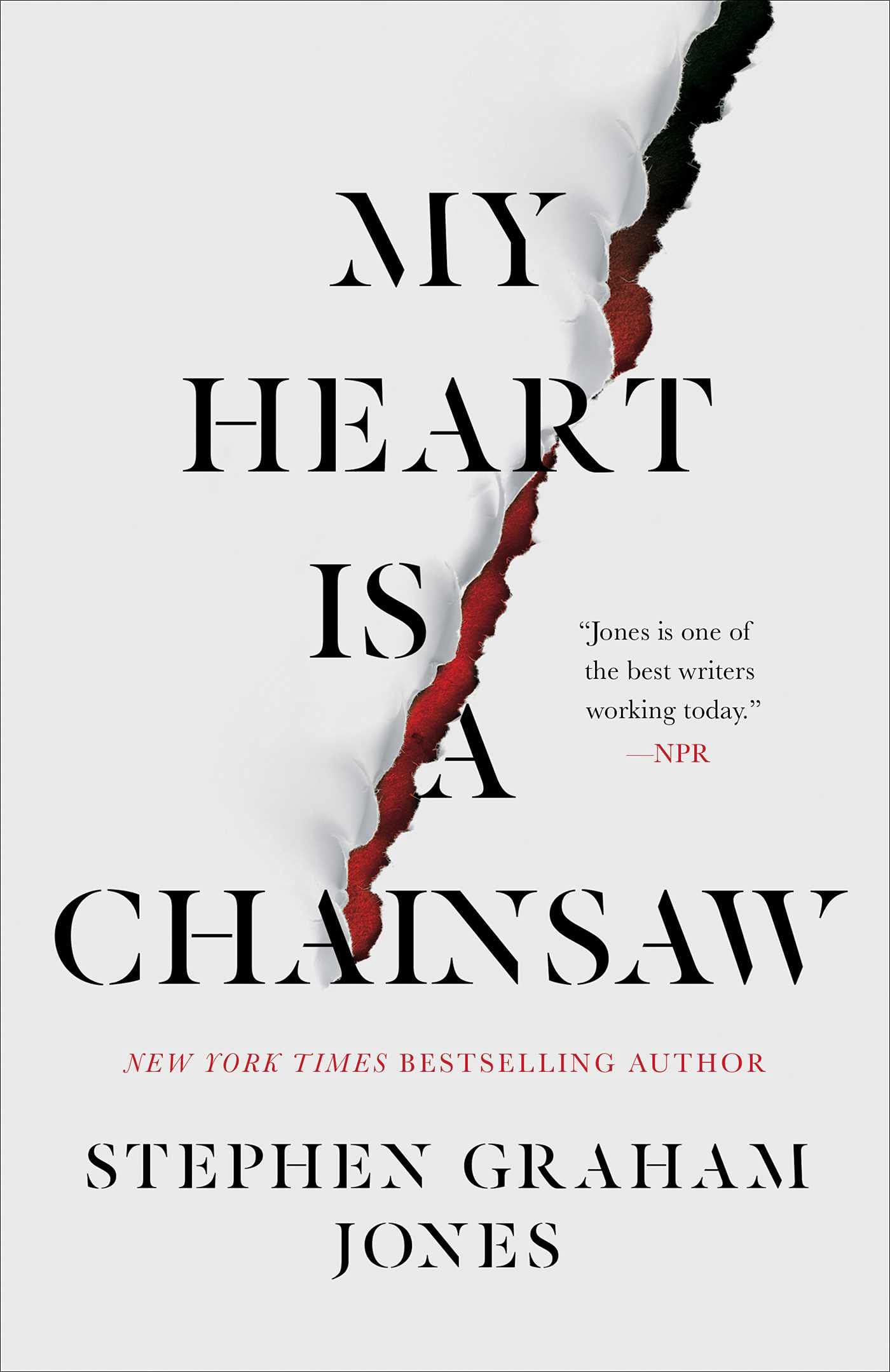 The Last House on Needless Street
In a boarded-up house on a dead-end street at the edge of the wild Washington woods lives a family of three.
A teenage girl who isn't allowed outside, not after last time.
A man who drinks alone in front of his TV, trying to ignore the gaps in his memory.
And a house cat who loves napping and reading the Bible.
An unspeakable secret binds them together, but when a new neighbor moves in next door, what is buried out among the birch trees may come back to haunt them all.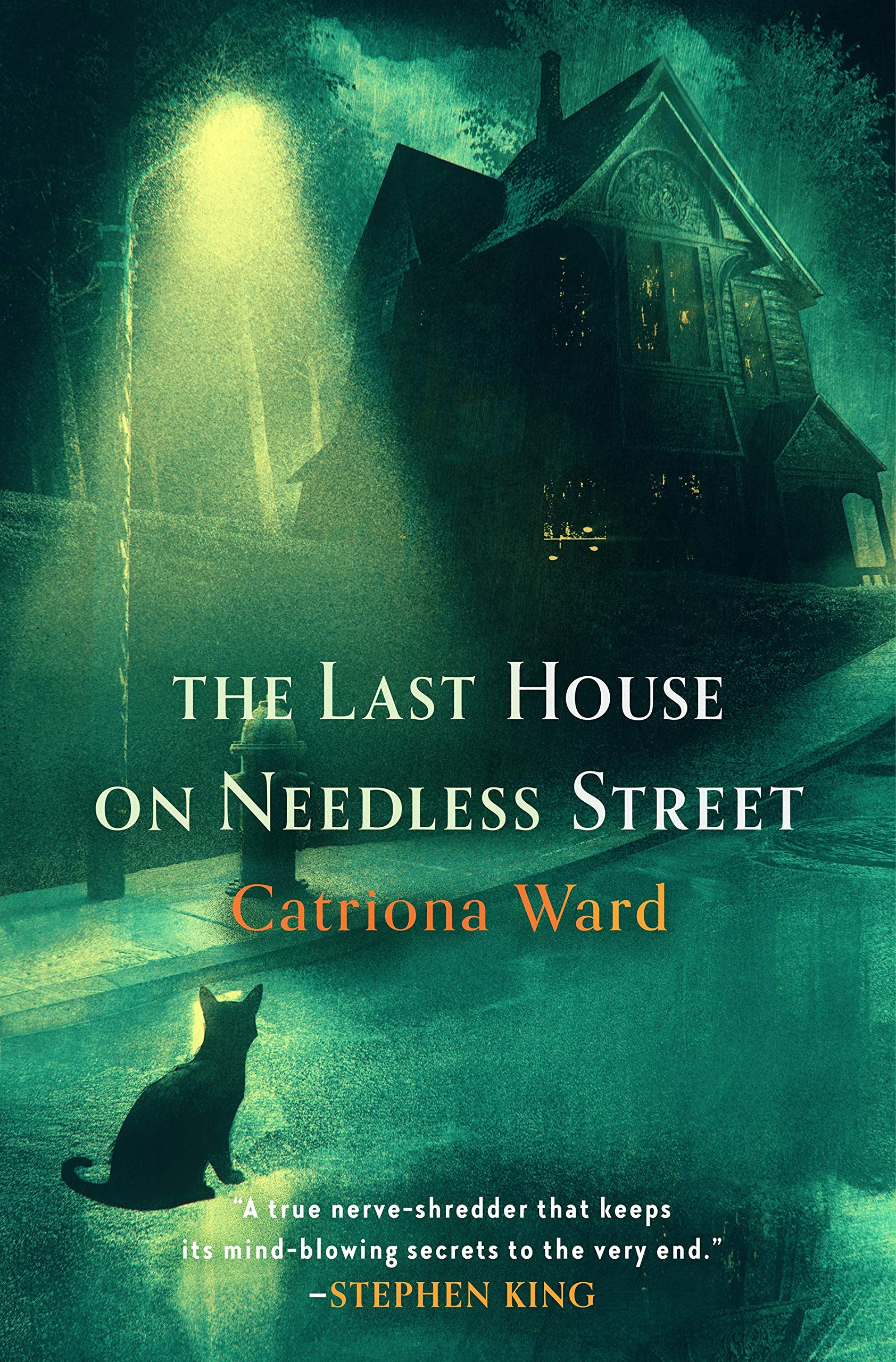 Like his bestselling novel The Southern Book Club's Guide to Slaying Vampires, Grady Hendrix's latest is a fast-paced, frightening, and wickedly humorous thriller. From chain saws to summer camp slayers, The Final Girl Support Group pays tribute to and slyly subverts our most popular horror films—movies like The Texas Chainsaw Massacre, A Nightmare on Elm Street, and Scream.
Lynnette Tarkington is a real-life final girl who survived a massacre. For more than a decade, she's been meeting with five other final girls and their therapist in a support group for those who survived the unthinkable, working to put their lives back together. Then one woman misses a meeting, and their worst fears are realized—someone knows about the group and is determined to rip their lives apart again, piece by piece.
But the thing about final girls is that no matter how bad the odds, how dark the night, how sharp the knife, they will never, ever give up.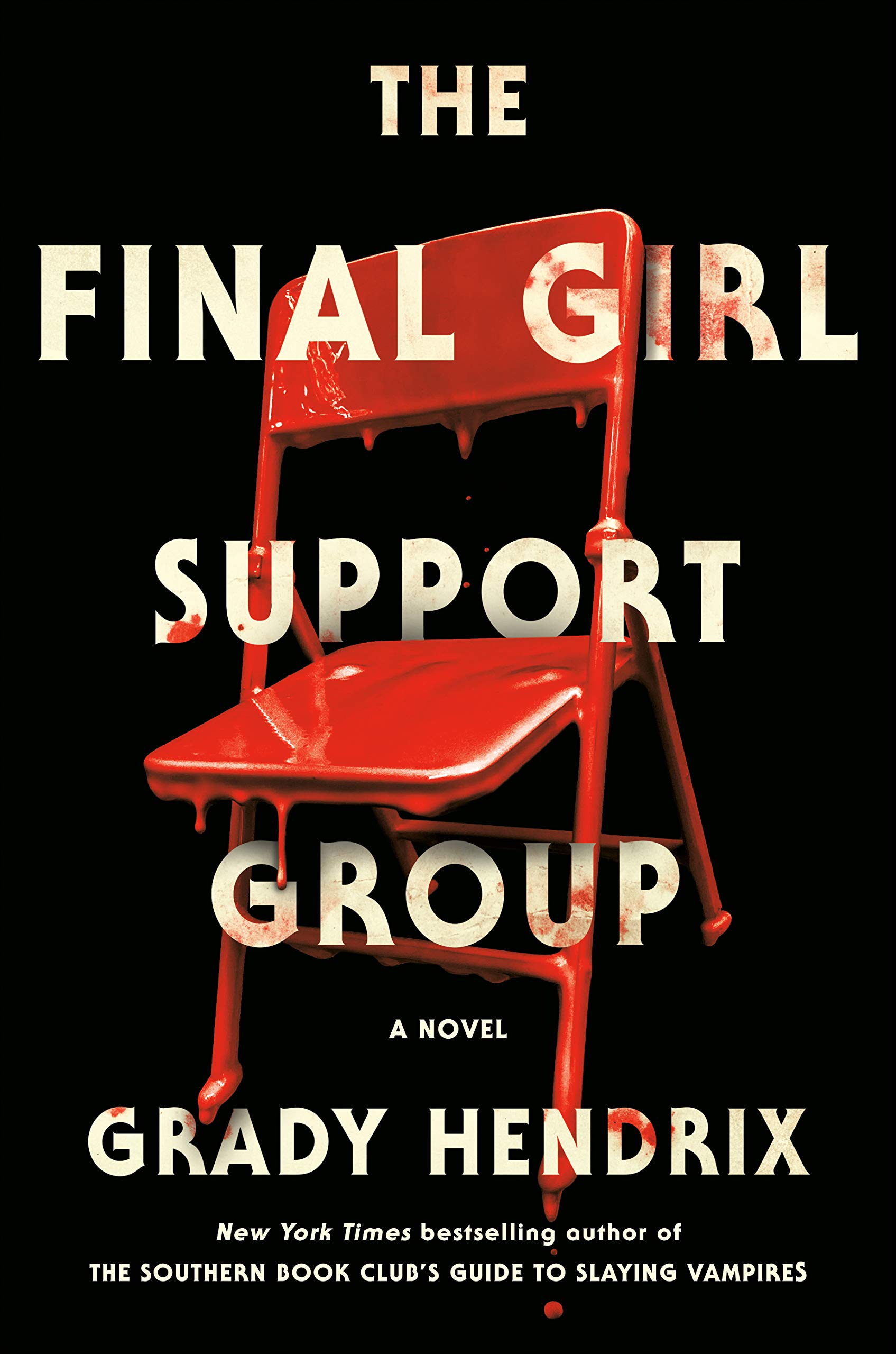 The Wishmaster movie introduced horror fans to a new and enduring villain - the Djinn. A demonic genie who would offer wishes but would only grant nightmares.
Wishmaster showcased its tale with an abundance of imagination and excitement, establishing itself as a classic worthy of its creator's lineage - yet unlike many of its contemporaries, it never received a novelization - until now!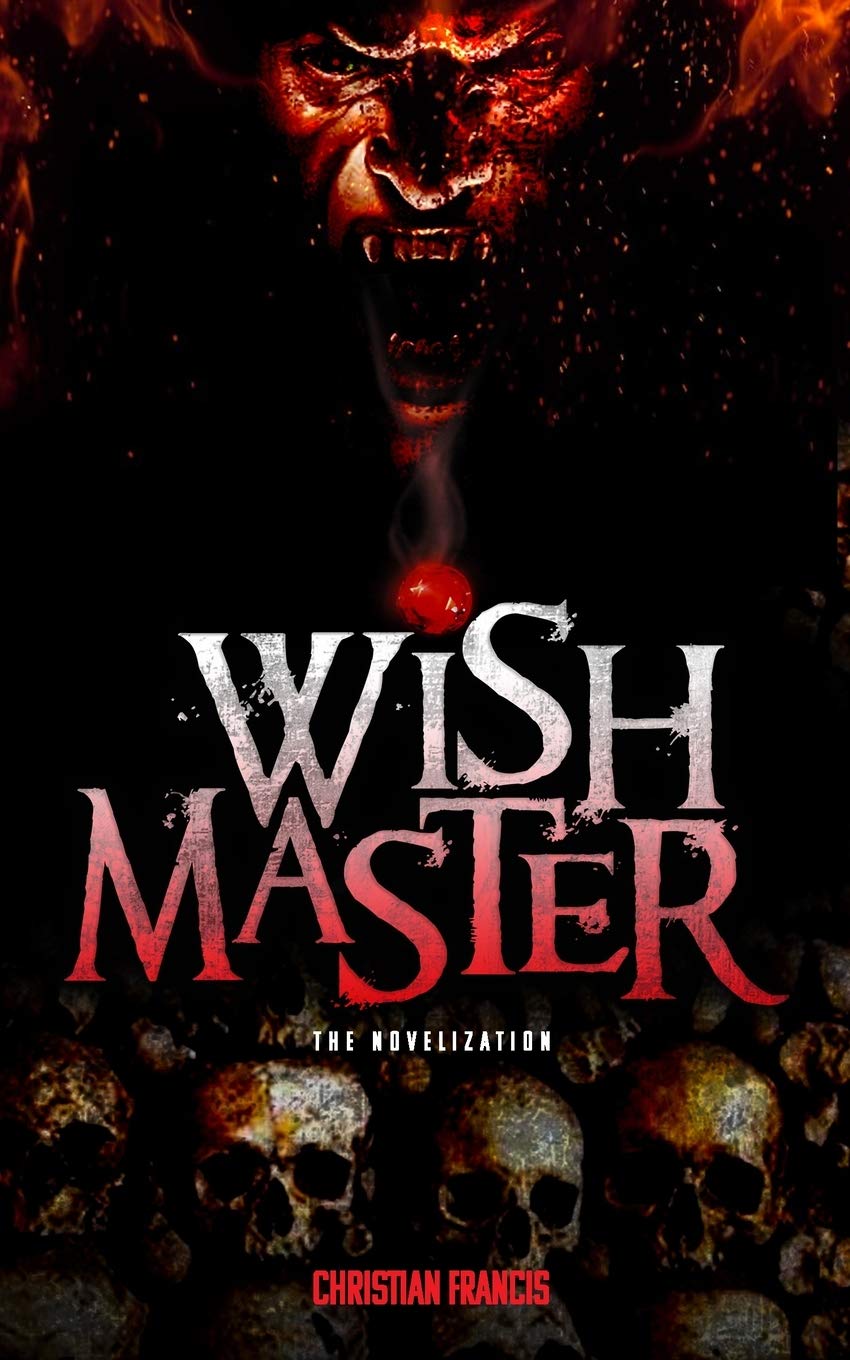 Slewfoot: A Tale of Bewitchery
Connecticut, 1666.
An ancient spirit awakens in a dark wood. The wildfolk call him Father, slayer, protector.
The colonists call him Slewfoot, demon, devil.
To Abitha, a recently widowed outcast, alone and vulnerable in her pious village, he is the only one she can turn to for help.
Together, they ignite a battle between pagan and Puritan – one that threatens to destroy the entire village, leaving nothing but ashes and bloodshed in their wake.
"If it is a devil you seek, then it is a devil you shall have!"
This terrifying tale of bewitchery features more than two dozen of Brom's haunting paintings, fully immersing readers in this wild and unforgiving world.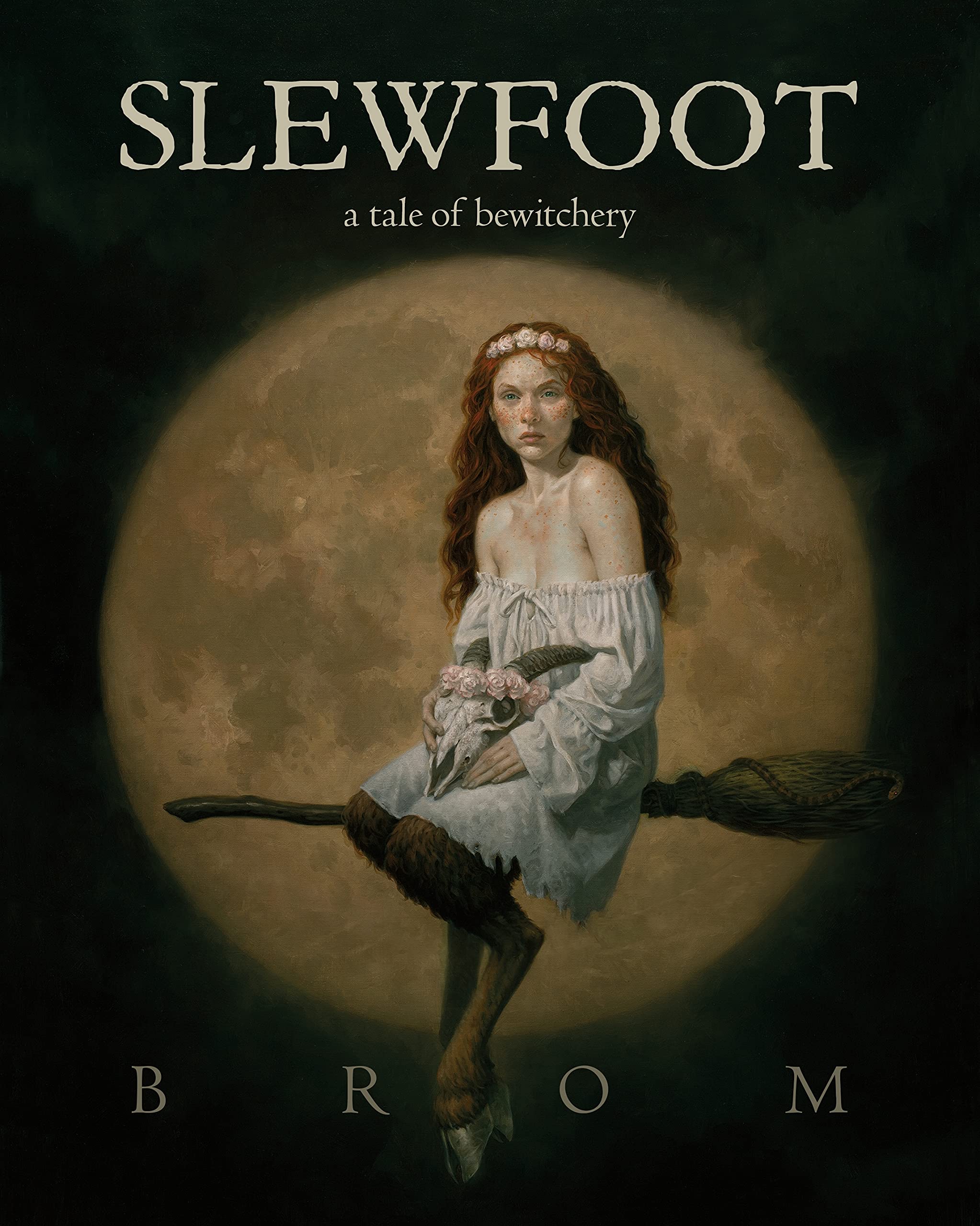 A Heian-era mansion stands abandoned, its foundations resting on the bones of a bride and its walls packed with the remains of the girls sacrificed to keep her company.
It's the perfect venue for a group of thrill-seeking friends, brought back together to celebrate a wedding.
A night of food, drinks, and games quickly spirals into a nightmare as secrets get dragged out and relationships are tested.
But the house has secrets too. Lurking in the shadows is the ghost bride with a black smile and a hungry heart.
And she gets lonely down there in the dirt.
Effortlessly turning the classic haunted house story on its head, Nothing but Blackened Teeth is a sharp and devastating exploration of grief, the parasitic nature of relationships, and the consequences of our actions.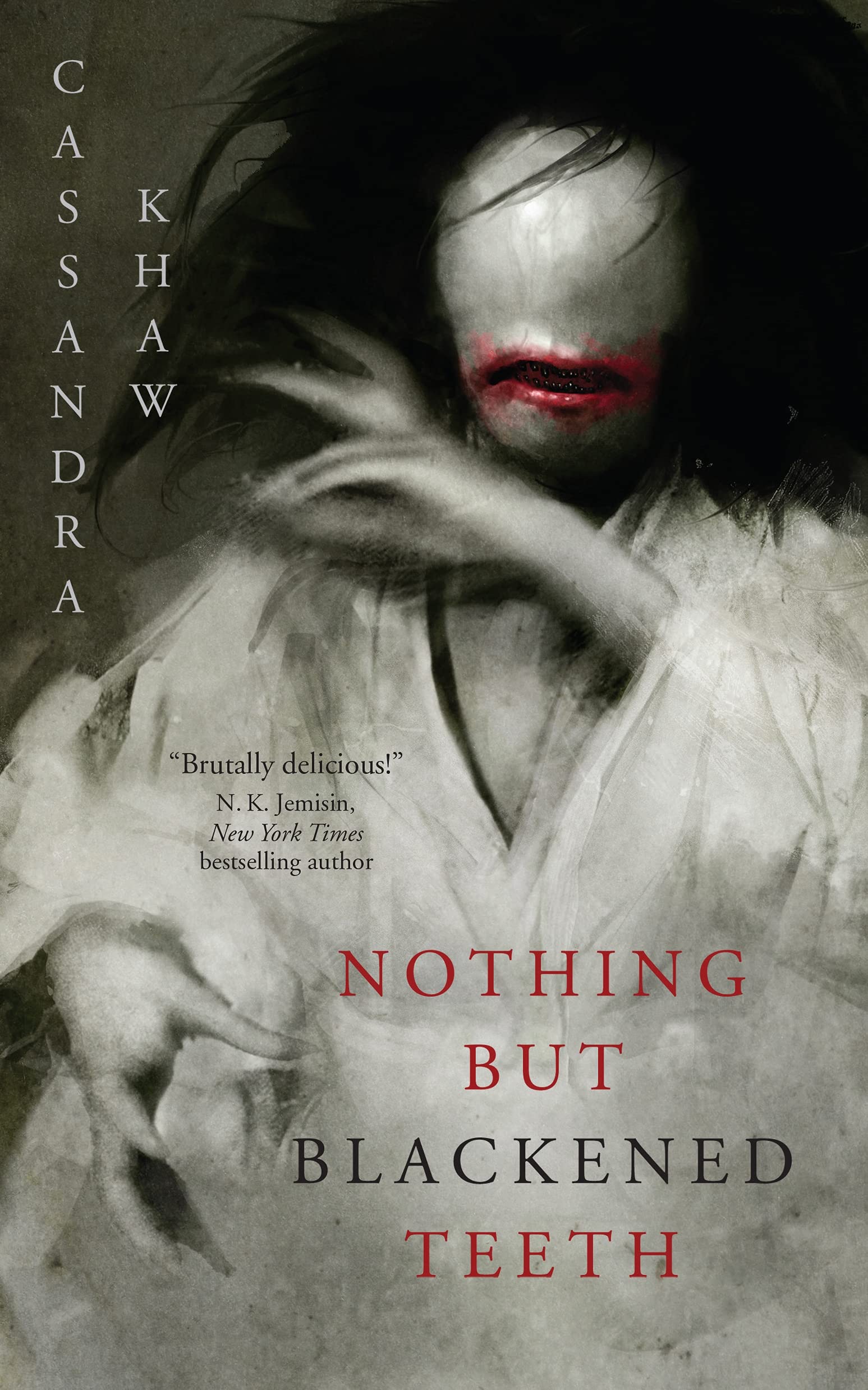 It broke into their home and set up residence in their minds.
When the . . . thing first insinuated itself into the Lund family household, they were bemused. Vaguely human-shaped, its constantly-changing cravings seemed disturbing, at first, but time and pressure have a way of normalizing the extreme. Wasn't it always part of their lives?
As the family makes more and greater sacrifices in service to the beast, the thrall that binds them begins to break down. Choices must be made. Prices must be paid. And the Lunds must pit their wits against a creature determined to never let them go.
It's psychological warfare. Sanity is optional.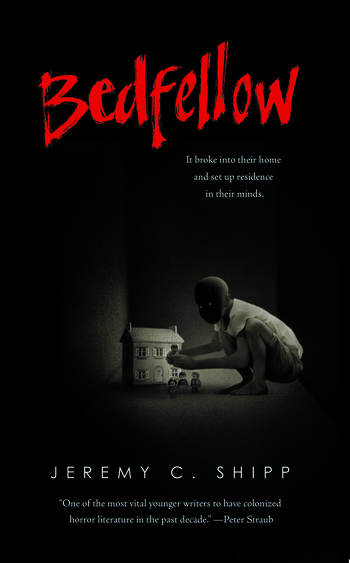 The Despicable Fantasies of Quentin Sergenov
His name was Quentin Sergenov - the unexpected hero of the 90s wrestling scene. A middle-aged bruiser called up to the big leagues on the eve of what should've been his retirement, his story of late-in-life success and can-do attitude won the hearts of fans all over the world- and the heart of Wave, his in-ring rival. The two shared a forbidden love that was doomed from the start; but the end of their affair would prove to be the beginning of something terrible for Quentin…
His name is Quentin Sergenov - recluse, artist, romantic. Something happened to Quentin after he was cast out of the wrestling world: something that left him less—and more—than human. Now that he's been given a second chance, Quentin is about to go on a quest—one that will find him crossing paths with Nazi scientists, internet celebrities, sci-fi groupies, and bodybuilding CEOs. It's a quest to reunite with Wave and finally take back what was stolen from them; and the results will be as gruesome as they are hilarious…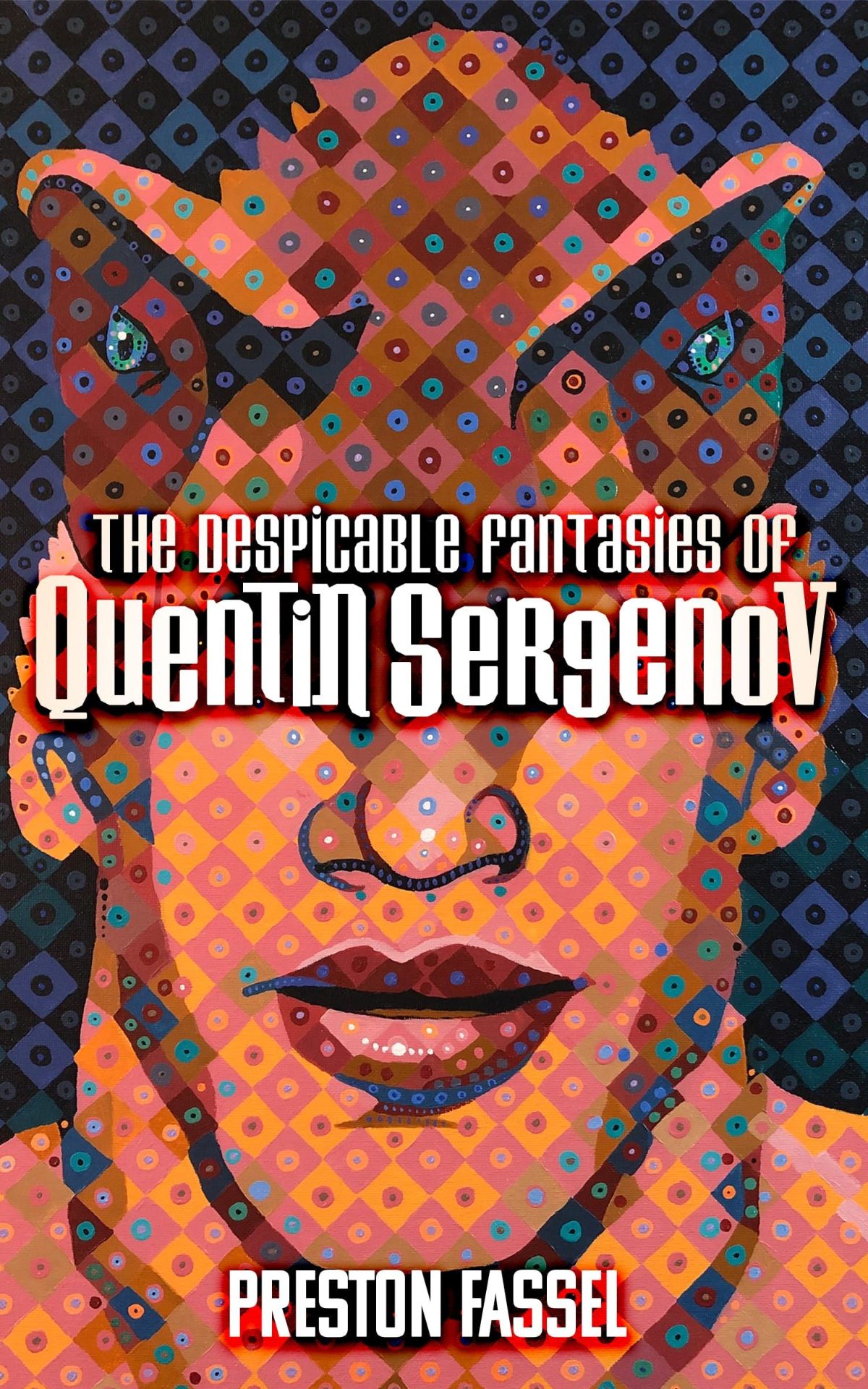 The Sound of Breaking Glass (and other weird tales)
Do you know what it means to be haunted? To lose yourself in a world where you don't quite fit? This selection of stories proves that the emptiest rooms can often be the most crowded.
With its titular novella acting as anchor, "The Sound of Breaking Glass," an atypical possession tale, dares you to peer into darkened corners in search of other worlds. From a fry cook's unlikely ascent to power, to a fashionista's deconstruction, these stories will wiggle into your brain whether you like it or not.
Exploring loss of self, isolation, and the soul-crushing machine that is capitalism, The Sound of Breaking Glass (and other weird tales) is an unflinchingly weird, lush, and mournful collection of fiction.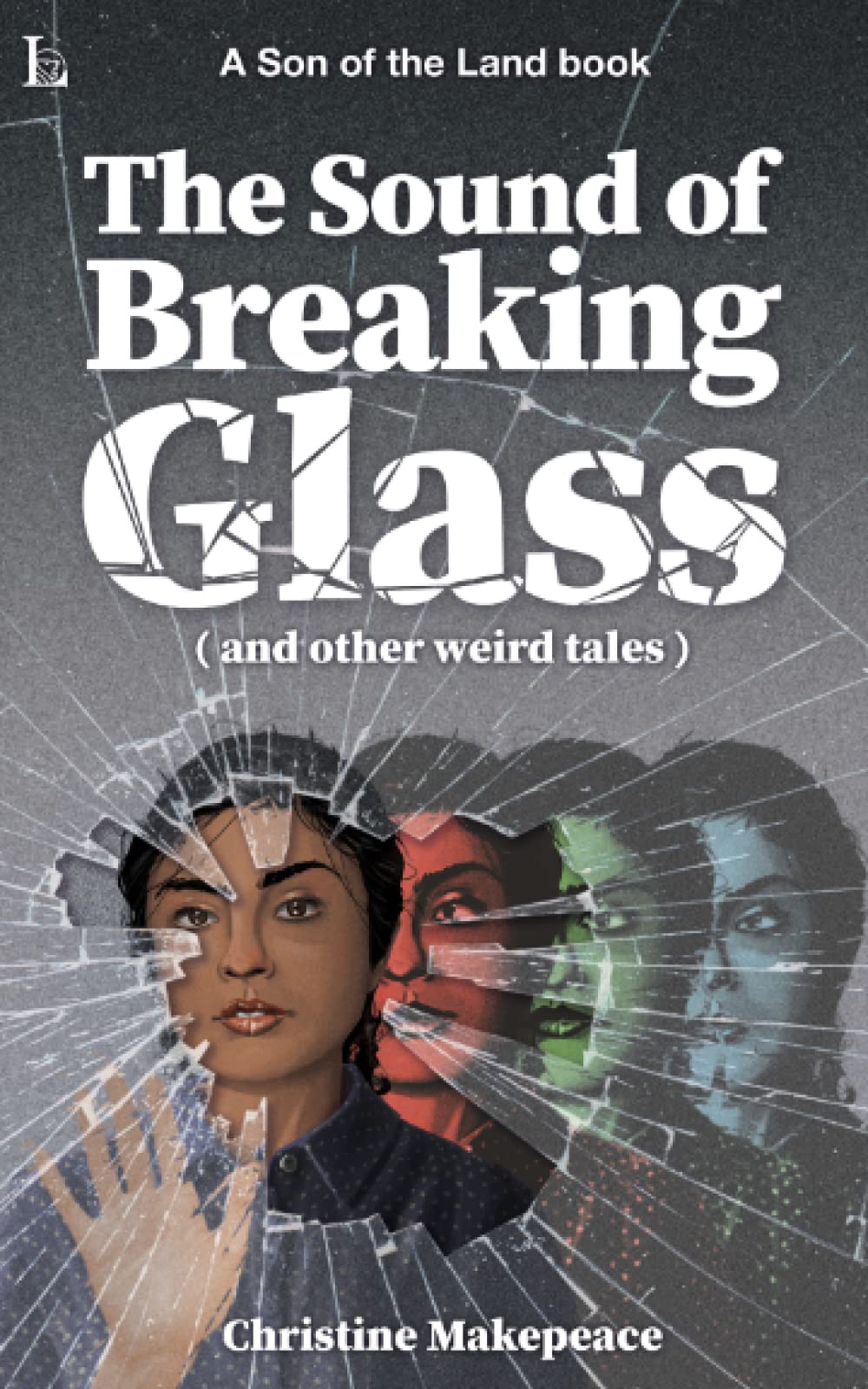 Halloween Kills: The Official Movie Novelization
Minutes after Laurie Strode, her daughter Karen, and granddaughter Allyson left masked monster Michael Myers caged and burning in Laurie's basement, Laurie is rushed to the hospital with life-threatening injuries, believing she finally killed her lifelong tormentor.
But when Michael manages to free himself from Laurie's trap, his ritual bloodbath resumes. As Laurie fights her pain and prepares to defend herself against him, she inspires all of Haddonfield to rise up against their unstoppable monster. But as a group of other survivors of Michael's first rampage decide to take matters into their own hands, a vigilante mob forms that sets out to hunt Michael down. Evil dies tonight.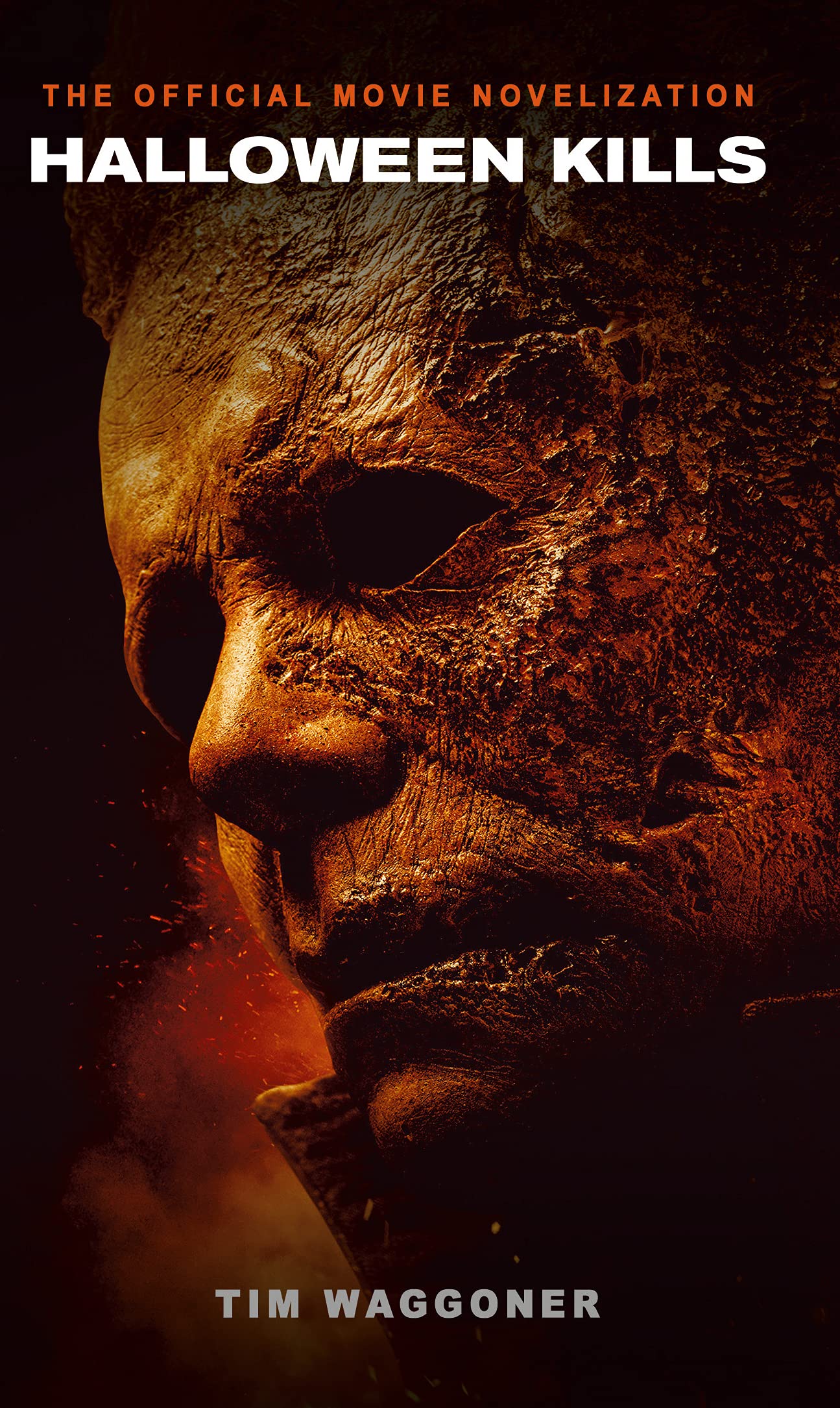 The Midnight Extra isn't much of a tabloid, but that's never really bothered Buck Vincent. He isn't much of a reporter. And in a paper notorious for Elvis sightings and celebrity sex gossip, Buck's Can You Believe It?! section feels right at home. For twenty-nine years, he's dreamt up stories about Bigfoot, aliens, ghouls, and monsters of every stripe, usually after a whiskey. Or four.
Problem is, Buck didn't dream up his latest story. He's seen the blood. And he's met the strange, smiling woman haunted by something beastly in the night. Hell, he's seen the damn thing himself.
Good thing he's teamed up with rookie photographer Betty Roy. She may be a loose cannon, but she's got more spine than Buck ever had. Gumption too. And together they'll chase a story that might just be chasing them back. Something with teeth. Let's just hope the story is worth all the trouble. Things are getting a little spooky.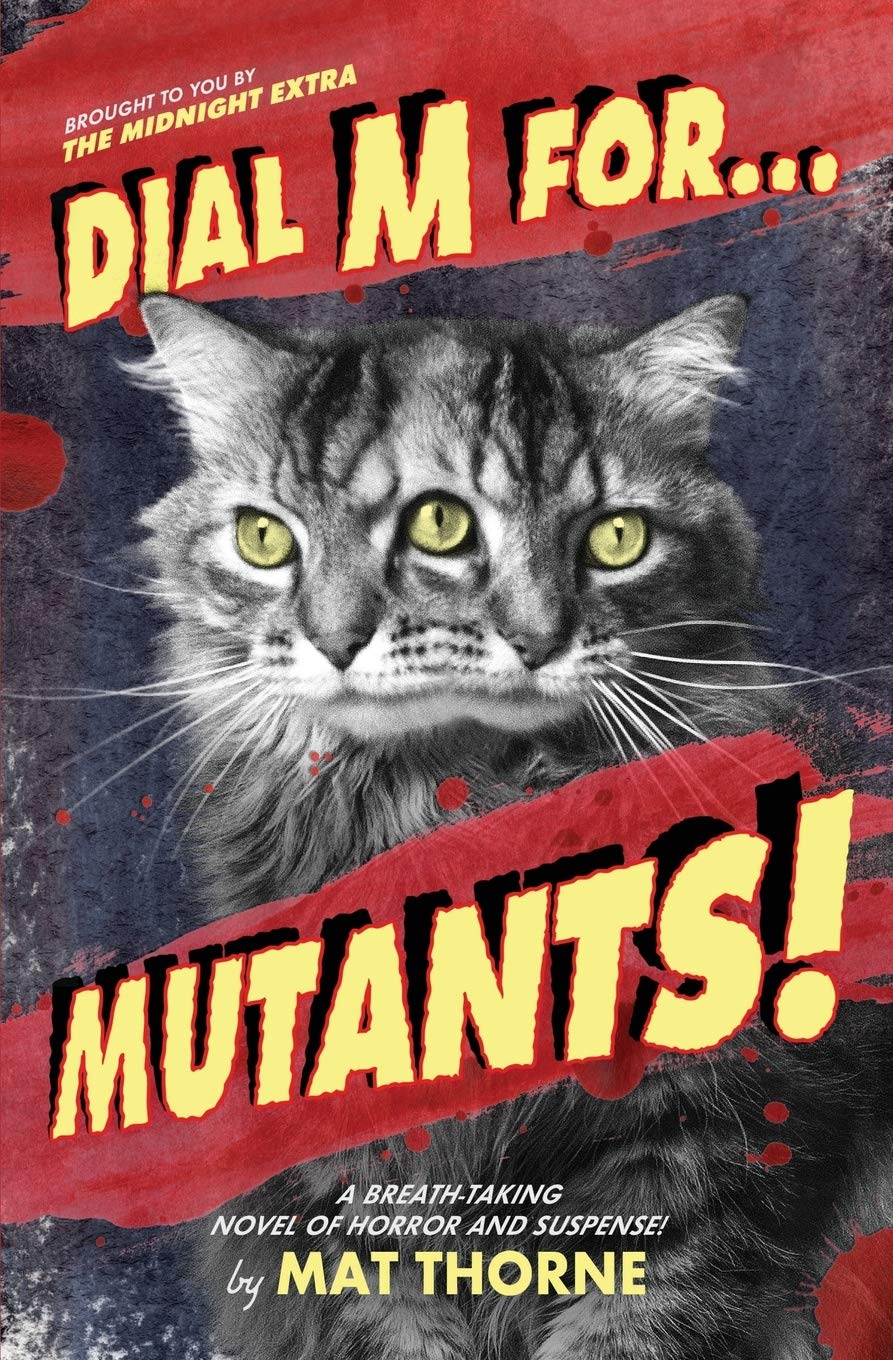 When four boys rent a stack of video tapes from the mysterious new video store that just opened up, their movie marathon night quickly evolves into a night of horror that gets worse and worse with each twisted film they watch.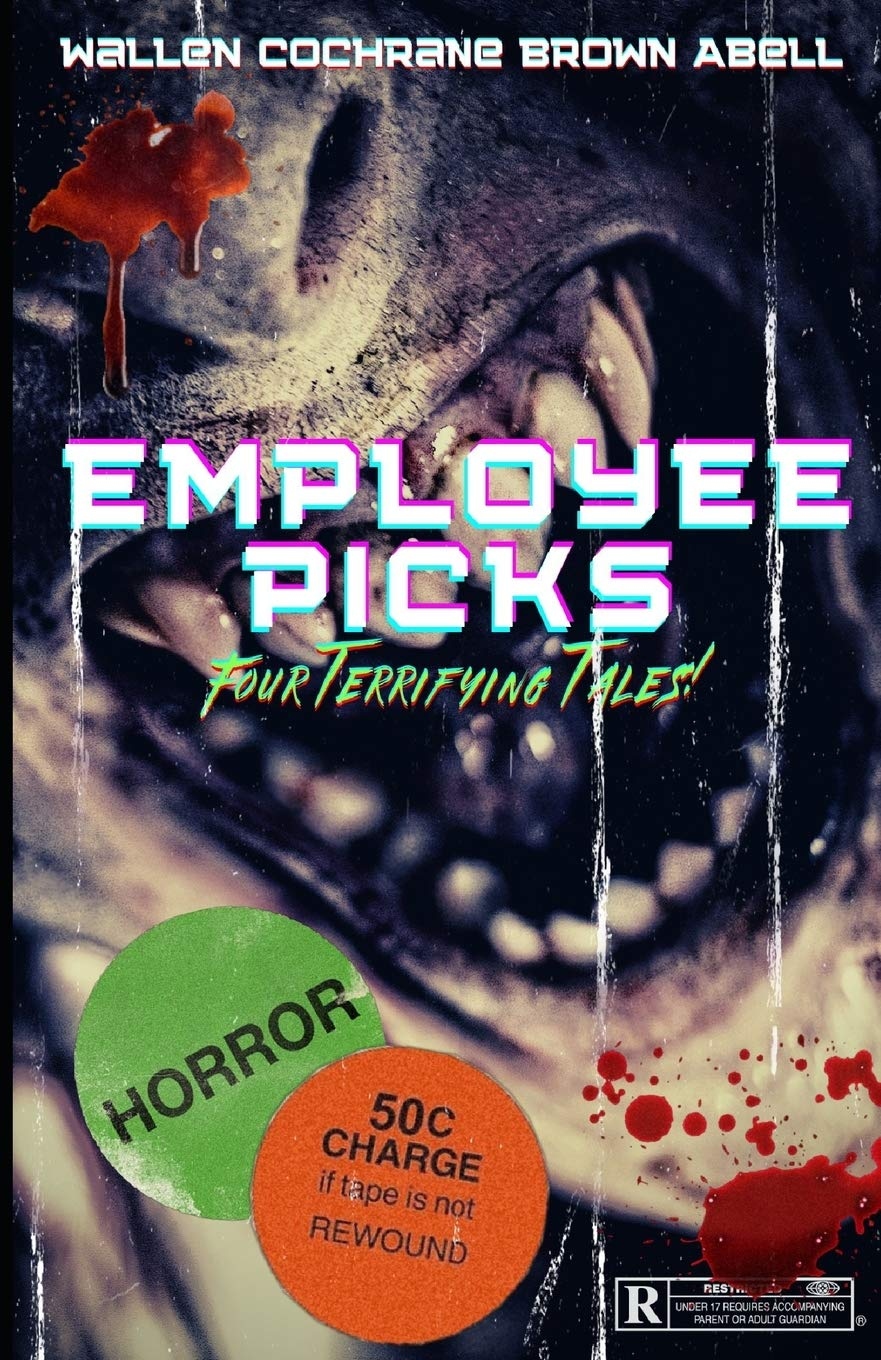 Twisted Reveries III: More Tales of the Macabre
In Twisted Reveries 3, Bram Stoker Award nominated horror author Meg Hafdahl continues her twisted tradition of female-driven tales with a razor sharp bite. This third collection is steeped in the gothic and antique terrors of years past. Among an intriguing cast of characters, we meet a suffragette who has a sudden brush with telepathy; a deaf widow haunted by her own, devious past; and a young girl fixated on vanquishing the monster who killed her.
Travel into bygone eras and experience thirteen chilling stories that will undoubtedly make you question the shadowed, terrifying memories of the past.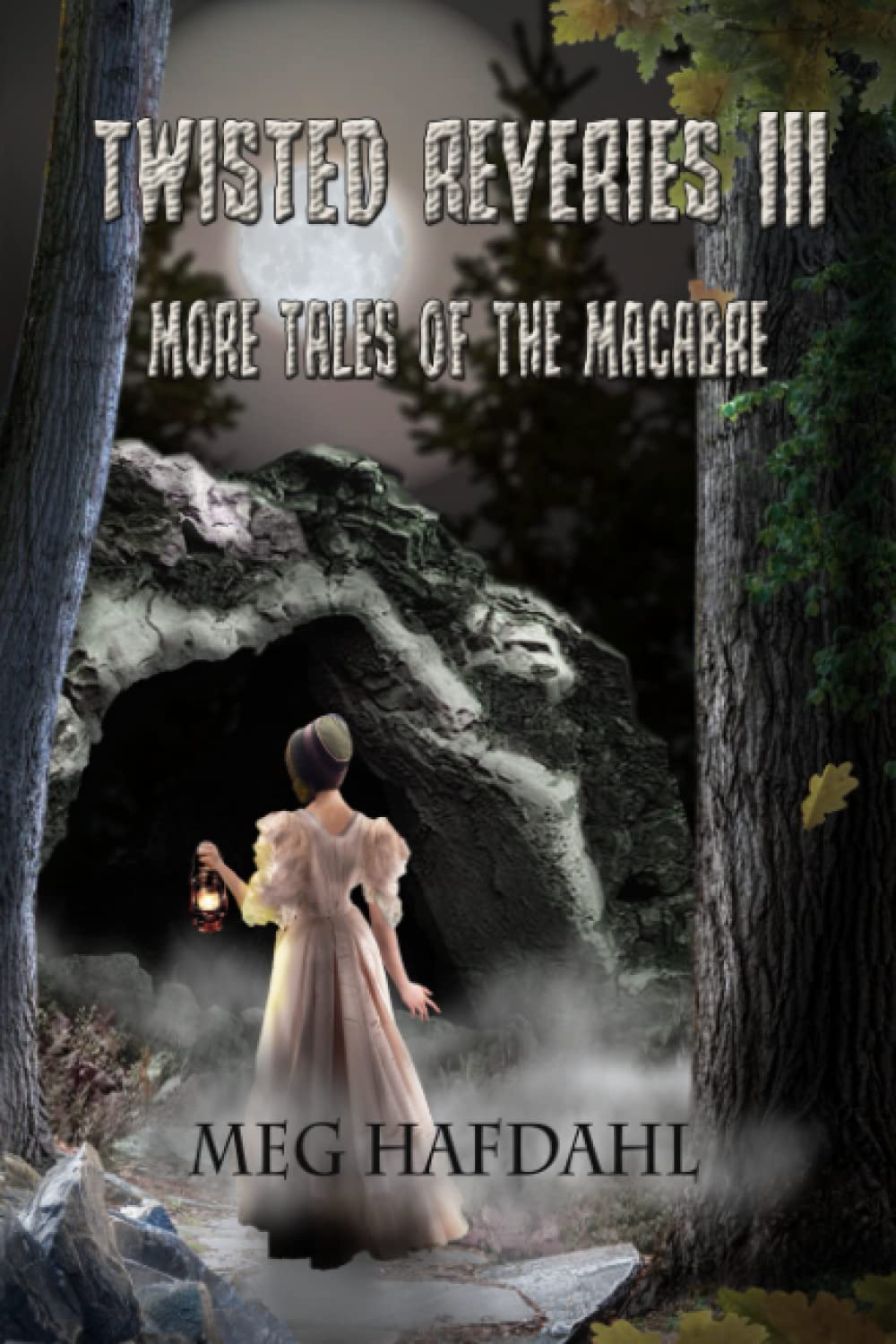 George A. Romero invented the modern zombie with Night of the Living Dead, creating a monster that has become a key part of pop culture. Romero often felt hemmed in by the constraints of film-making. To tell the story of the rise of the zombies and the fall of humanity the way it should be told, Romero turned to fiction. Unfortunately, when he died, the story was incomplete.
Enter Daniel Kraus, co-author, with Guillermo del Toro, of the New York Times bestseller The Shape of Water (based on the Academy Award-winning movie) and Trollhunters (which became an Emmy Award-winning series), and author of The Death and Life of Zebulon Finch (an Entertainment Weekly Top 10 Book of the Year). A lifelong Romero fan, Kraus was honored to be asked, by Romero's widow, to complete The Living Dead.
Set in the present day, The Living Dead is an entirely new tale, the story of the zombie plague as George A. Romero wanted to tell it.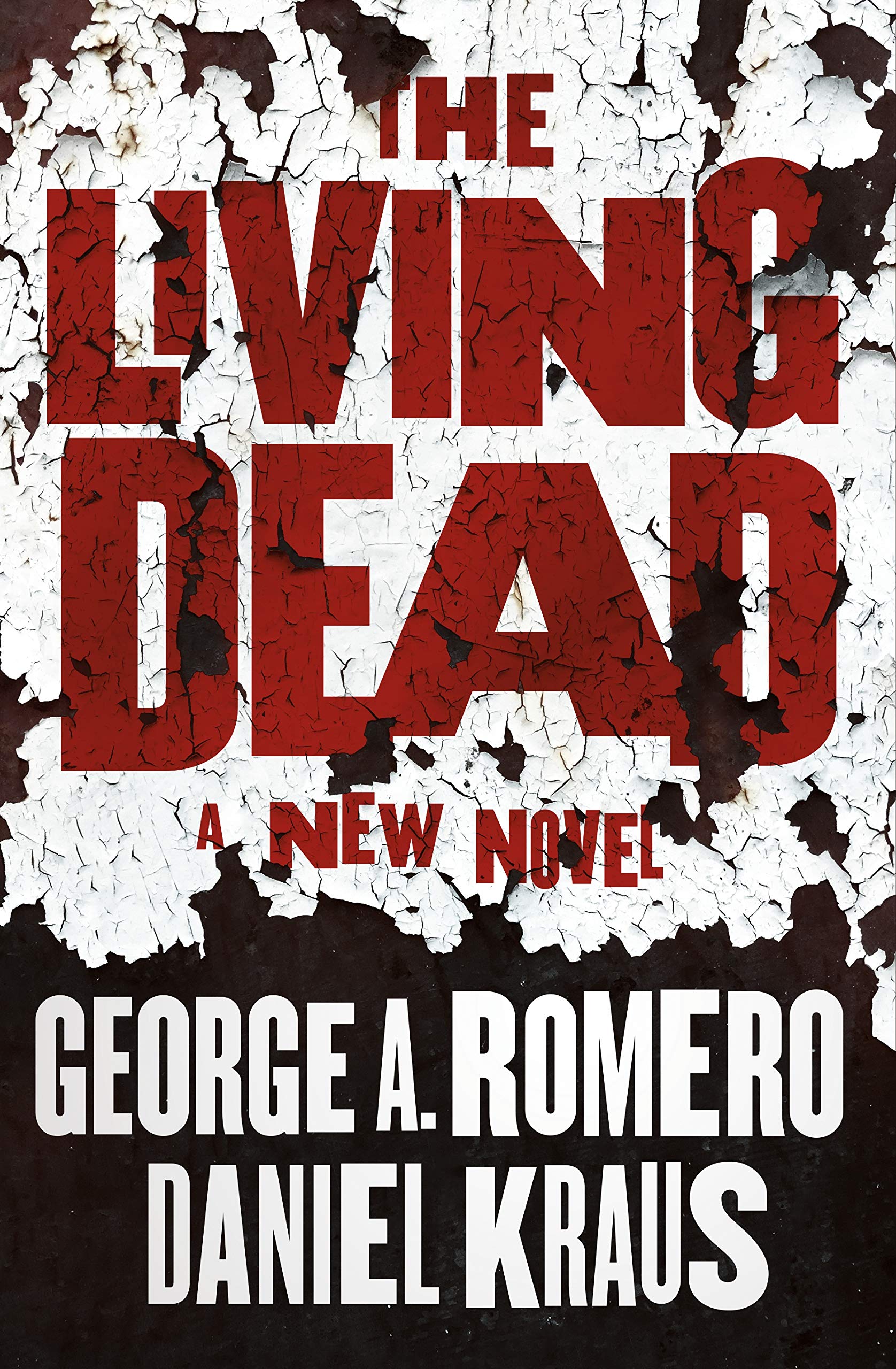 When fifteen year old Rocky Zukas meets a mysterious dark-haired girl named November, his world is forever changed. The young couple falls under the spell of summer love, but not everyone approves. November's brother, Gabriel, is the keeper of the family's secret, and big brother is always watching, growing more sinister as his bloodlust gets the best of him. Directing his attention to Rocky's family, Gabriel aims to make sure little sister knows who is in charge.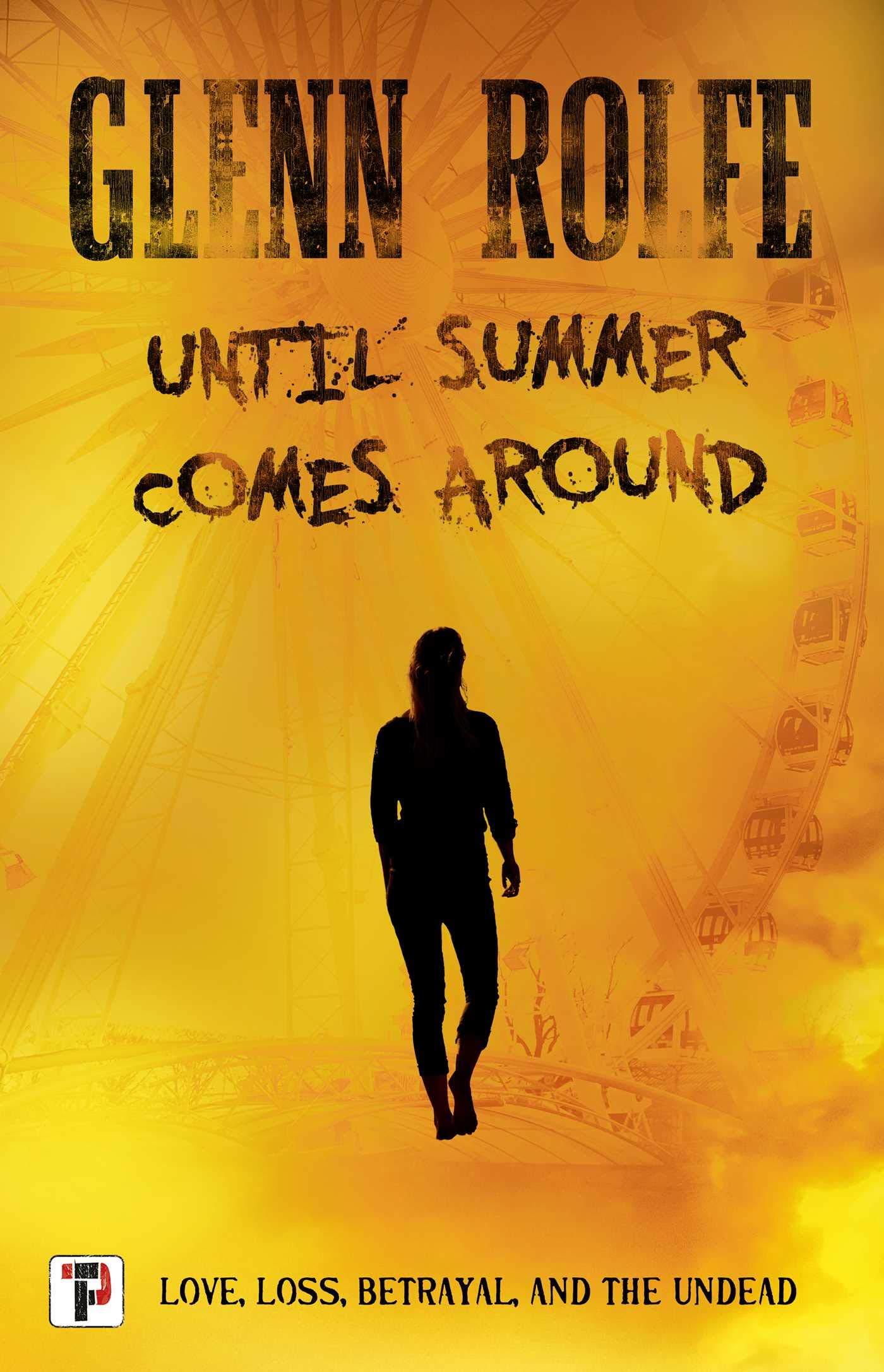 COMICS/GRAPHIC NOVELS:
John Carpenter's Tales for a HalloweeNight: Volume 7
From the mind of John Carpenter, the man who brought you the classic horror film Halloween and all of the scares beyond, and the heart of writer, editor, producer Sandy King, comes a baker's dozen of twisted tales of terror, tricks, and treats. In volume 7 of the award-winning graphic novel series, Carpenter and King bring together the best storytellers from movies, novels, and comics for another spine-tingling collection of stories that will haunt you. Each story is a standalone surprise that captures the essence of the best night of the year. We dare you to read it all the way to the end. If you get too scared, remember, it's only a comic. It's only a comic... or is it? Happy Halloween.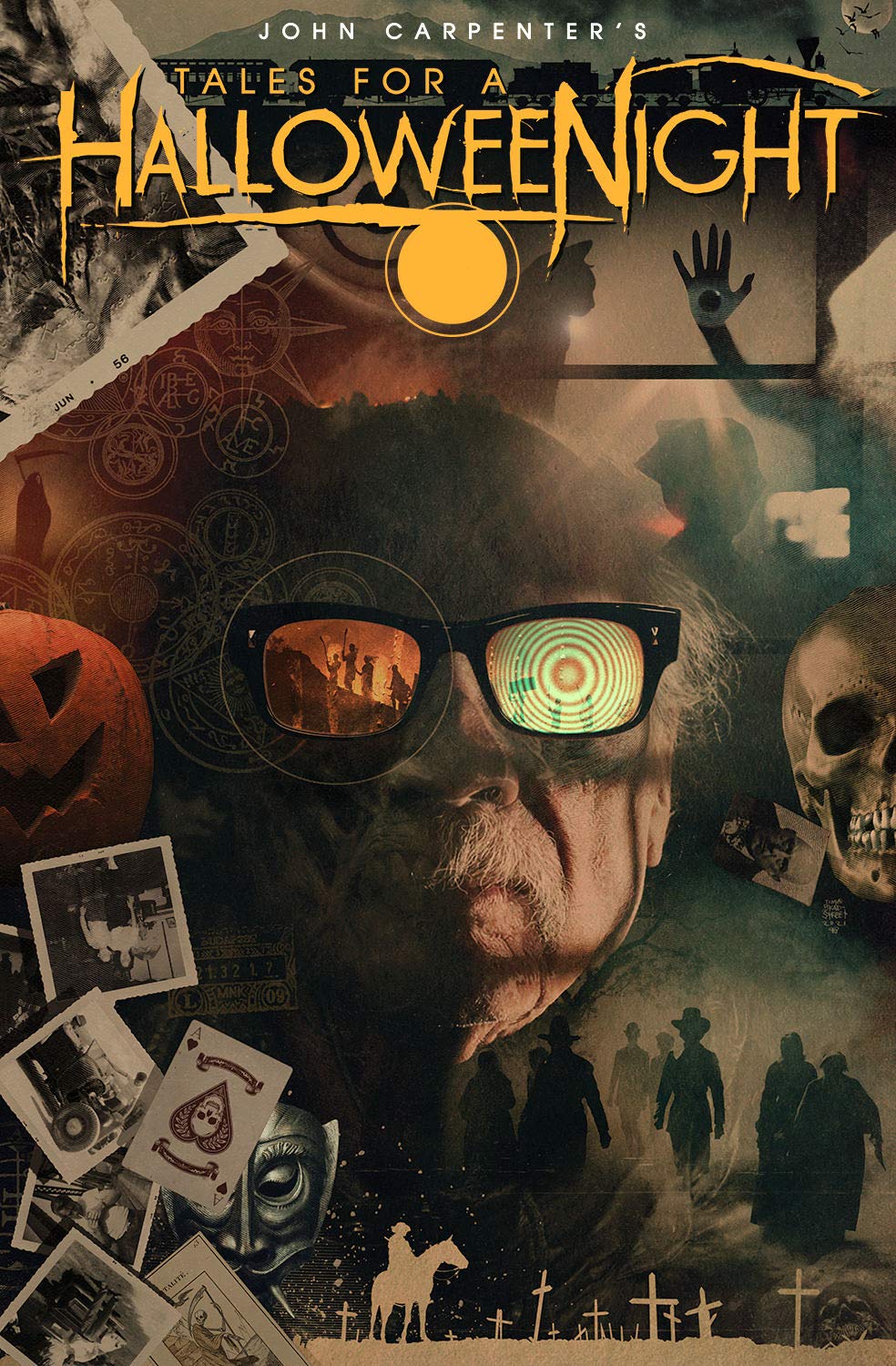 John Carpenter's Night Terrors: 13 Horsemen
On the back roads of rural America the Gates of Hell are wide-open… Demons are real and they hunt us from the darkness.
Sixteen years ago James Walker's wife and unborn child were brutally murdered by what he thought was his best friend. Now he is a pawn in a cryptic demonic prophecy and trapped in a bloody war between Heaven and Hell. Guided only by an unstable, alcoholic priest, James seeks revenge against the demon that killed his family.
Dark, violent and action-packed! The streets run red with blood as James and his outlaw biker gang, the 13 Horsemen, battle demonic forces set on consuming humanity. Can a bunch of foul-mouthed, dirty bikers stop the end of days? Or will they cause it?
13 Horsemen is a story of friendship, family and horror as James and the 13 Horsemen find themselves head to head with the hordes of hell.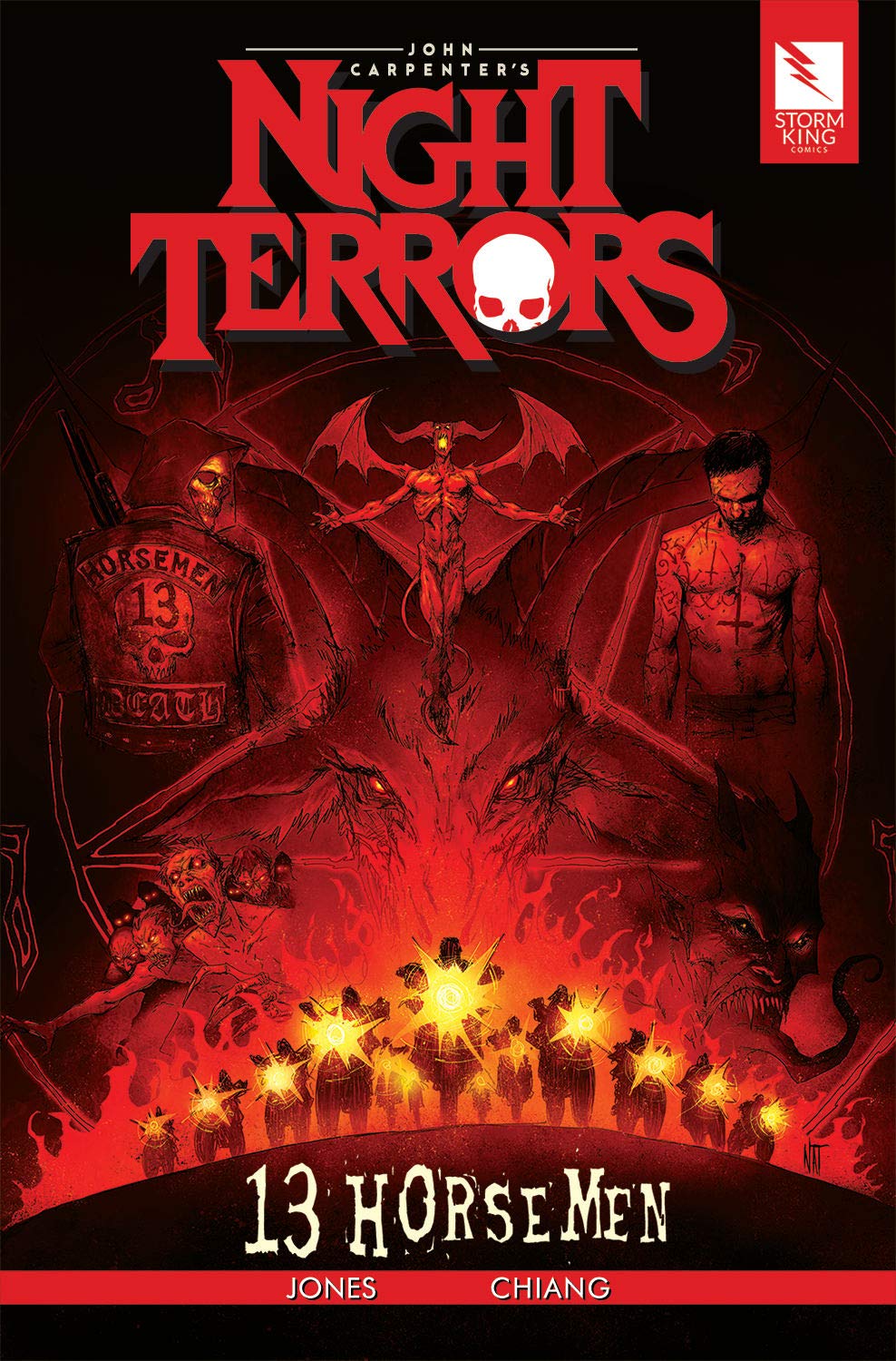 John Carpenter's Night Terrors: Black Sparrow
Sweeping across the Old West like a sudden outbreak of a disease, a dark Evil settles upon the small town of Goshen, California. The Elias Family, humble farmers in the Central Valley, find themselves in the eye of the storm. Sam Elias, the wholesome, hard working son of Henry and Martha, and brother to his adoring young sister Marybelle, is the first to be affected by the demonic wave. To the shock of his family and community, Sam embarks on a murderous rampage, coldly slaughtering anyone unfortunate enough to cross his path. Henry knows in his heart that his boy could never commit such cruelty and begins a journey to find Sam with the hope of ridding him of this savage spirit.
What Henry discovers during his odyssey is a larger gathering of monsters and hellish creatures for what is seemingly a singular, conspiratorial purpose. Along the way, he meets and joins forces with Hania, a Native American Spirit Warrior who is also searching for the source of the onslaught of death and destruction among her people. As Sam remains one step ahead of his father, he is also being tracked by an unusual European man called Julian, who has direct knowledge of dark forces and has a mysterious past with Henry.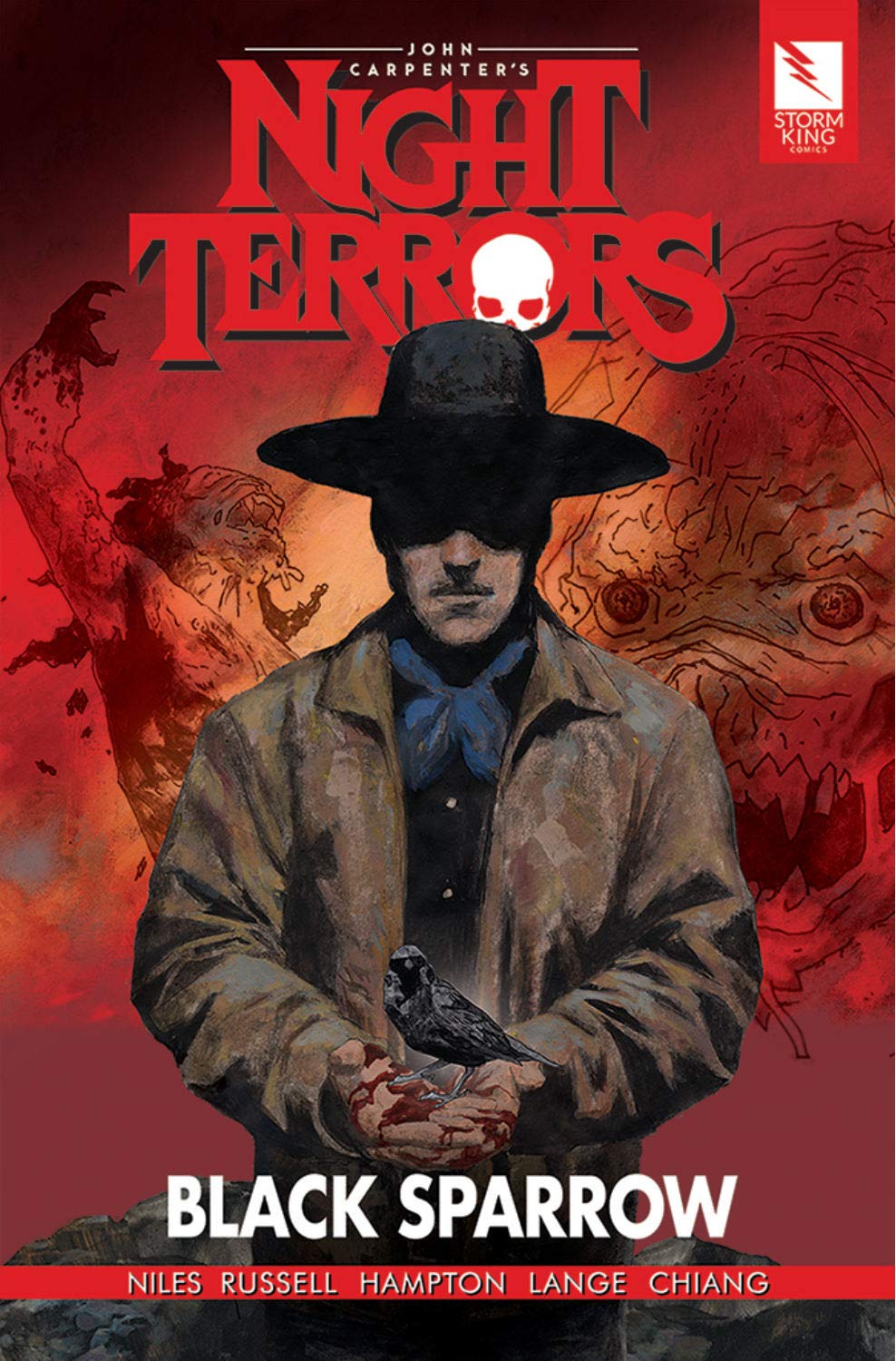 John Carpenter's Night Terrors: Second Nature
When Special Agent Angela Hernandez follows the trail of a savage murder to a small town in Rhode Island, she discovers the town has many secrets. Including that most of the residents, as well as her partner, Officer Shawn Cutler, are werewolves.
Convinced that one of the townspeople couldn't commit violence against a human, Cutler assists Hernandez, torn between duty to his shield and to his hometown.
But as the investigation goes deeper, corruption and greed are exposed, as, all the while, they are hunted by an unknown enemy.
And you don't need a silver bullet to kill a werewolf. A regular bullet will do the trick.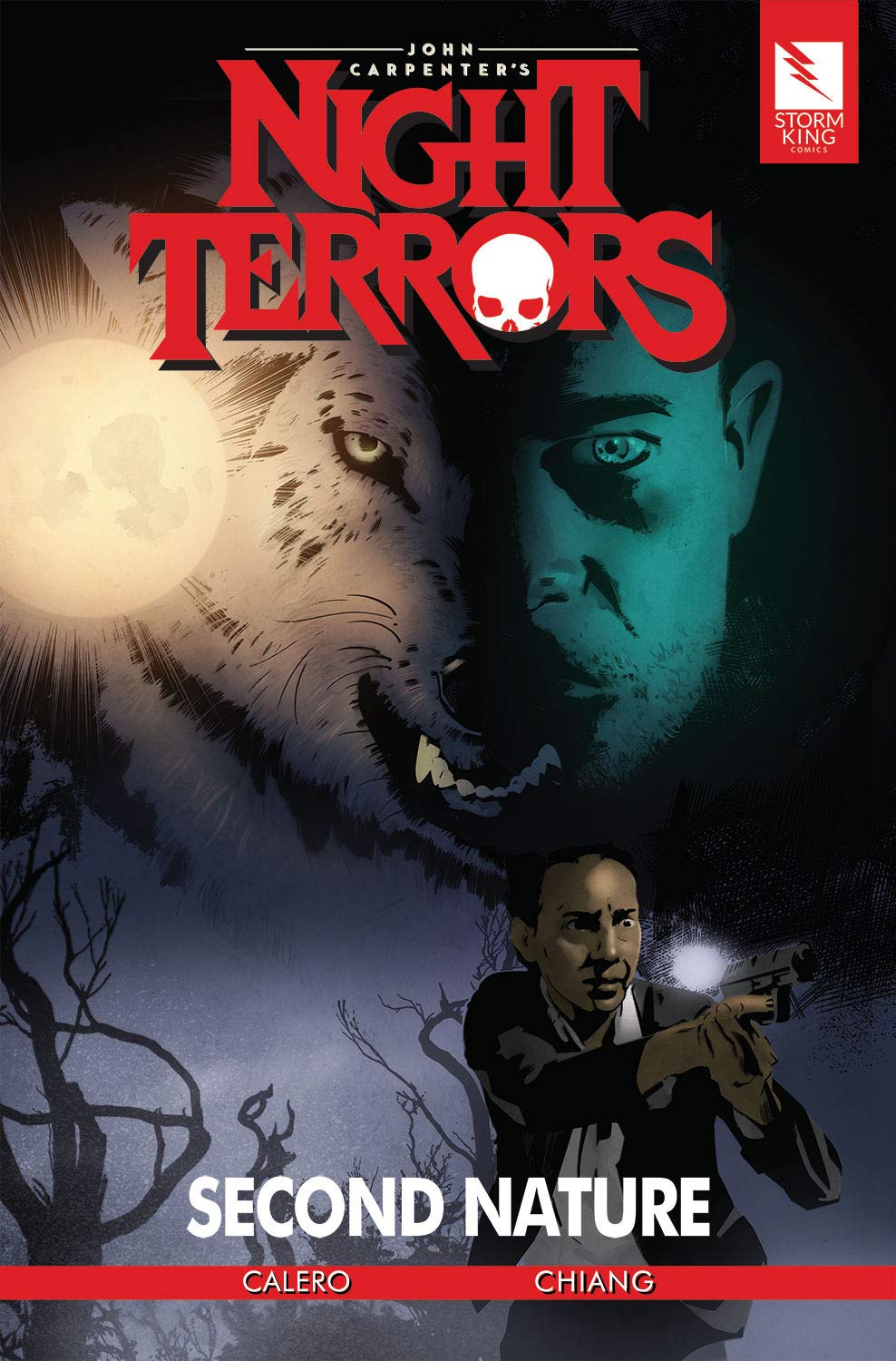 The Autumnal: The Complete Series
Her estranged mother's death brings Kat Somerville back to Comfort Notch, New Hampshire, a hometown she can barely remember. As she and her daughter Sybil try to settle into a new life, Kat discovers that sometimes home is best forgotten.
WELCOME TO COMFORT NOTCH! HOME OF AMERICA'S PRETTIEST AUTUMN. YOU'LL NEVER WANT TO LEAVE.
Following the death of her estranged mother, Kat Somerville and her daughter, Sybil, flee a difficult life in Chicago for the quaint--and possibly pernicious--town of Comfort Notch, New Hampshire. From NY Times best-selling author, Daniel Kraus (The Shape of Water, Trollhunters, The Living Dead), and rising star Chris Shehan, comes a haunting vision of America's prettiest autumn.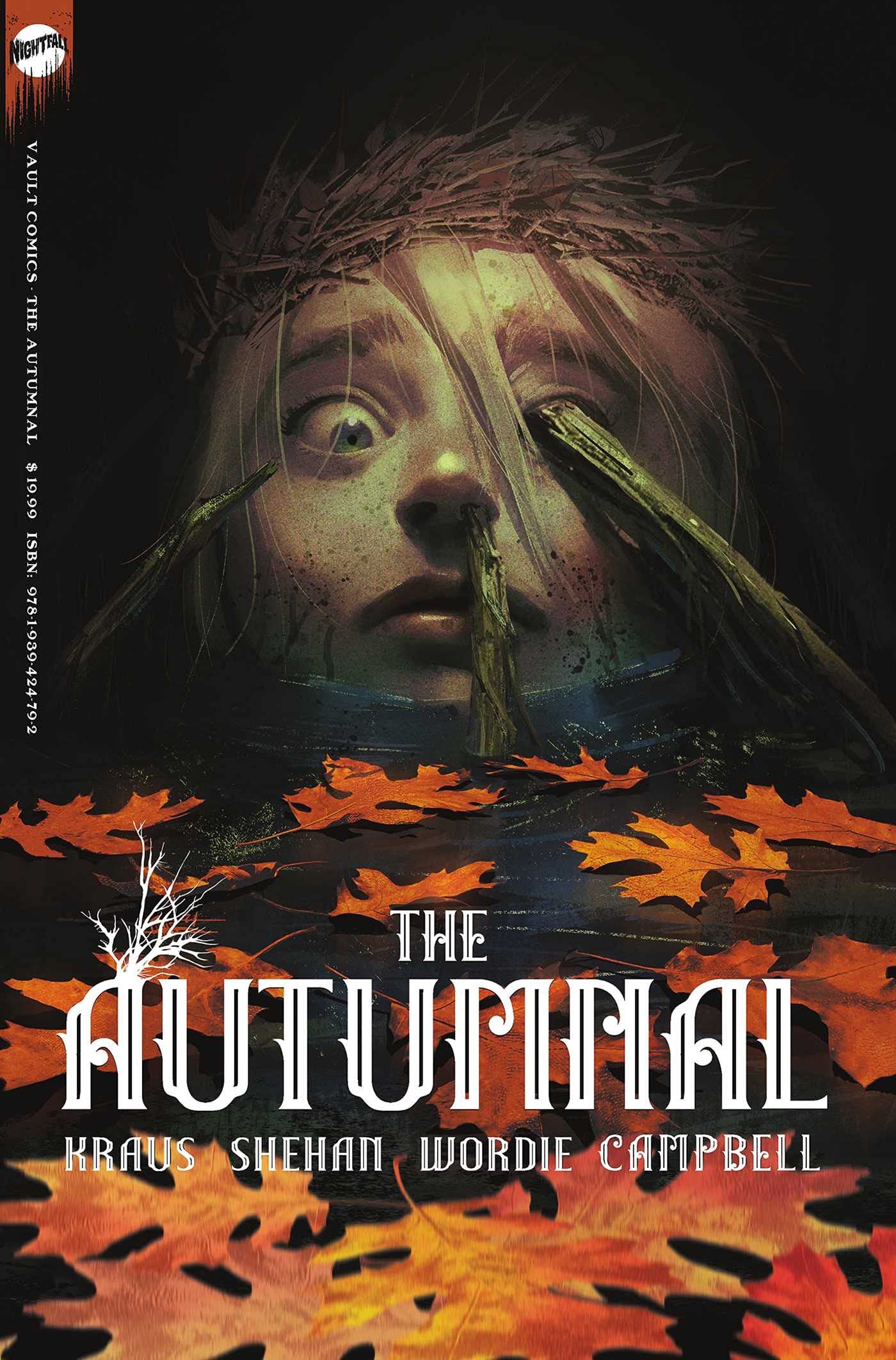 From the deliciously dark imagination of Trick 'r Treat creator Michael Dougherty (writer/director of the upcoming Godzilla: King of the Monsters, the horror hit Krampus, and the screenwriter of X-Men 2 and Superman Returns), comes the definitive Trick 'r Treat comic book collection in celebration of the 10th anniversary of this beloved horror saga. For the first time, Legendary Comics brings fans the full compendium of twisted Halloween tales, brought to life by a top-notch team of creators including writers Zach Shields (Godzilla: KOTM, Krampus) and Todd Casey (Krampus), Eisner Award-winning writer Marc Andreyko (Batwoman), Eisner Award-winning artist Fiona Staples (SAGA), ZID (Skull Island: Birth of Kong; Lost in Space: Countdown To Danger), Stuart Sayger (Bram Stoker's Death Ship), Stephen Byrne (Green Arrow), Grant Bond (Supernatural), Mike Huddleston (Man Bat), and Christopher Gugliotti (Texas Chainsaw Massacre).
Trick 'r Treat, the graphic novel adaptation of the film, reveals 4 evocatively illustrated tales of horror interwoven into one unforgettable Halloween night as the unsettling figure known as Sam pays a visit to an unsuspecting community, wreaking havoc during the scariest night of the year.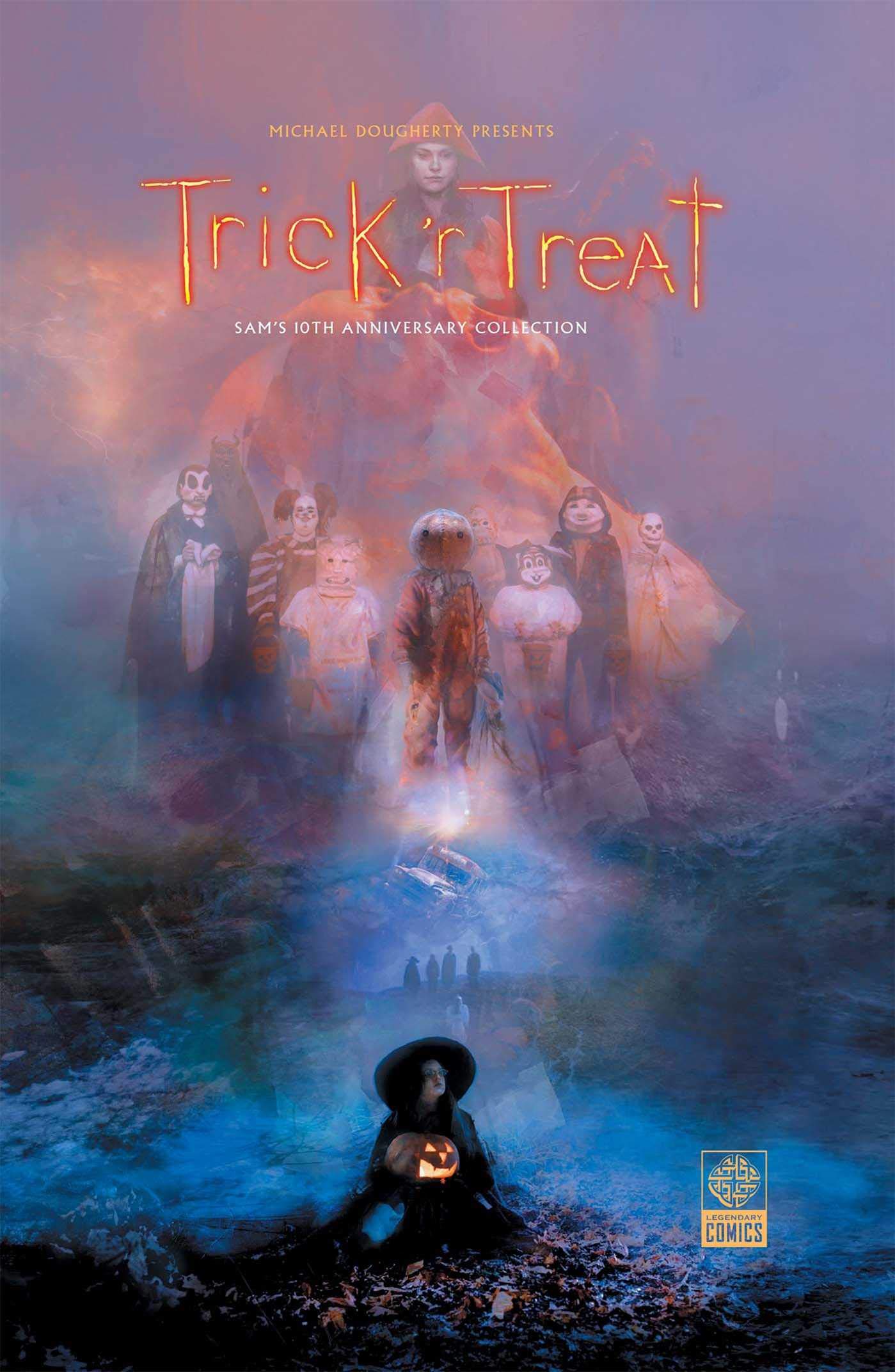 Lugosi: The Rise and Fall of Hollywood's Dracula
Lugosi, the tragic life story of one of horror's most iconic film stars, tells of a young Hungarian activist forced to flee his homeland after the failed Communist revolution in 1919. Reinventing himself in the U.S., first on stage and then in movies, he landed the unforgettable role of Count Dracula in what would become a series of classic feature films. From that point forward, Lugosi's stardom would be assured...but with international fame came setbacks and addictions that gradually whittled his reputation from icon to has-been. Lugosi details the actor's fall from grace and an enduring legacy that continues to this day.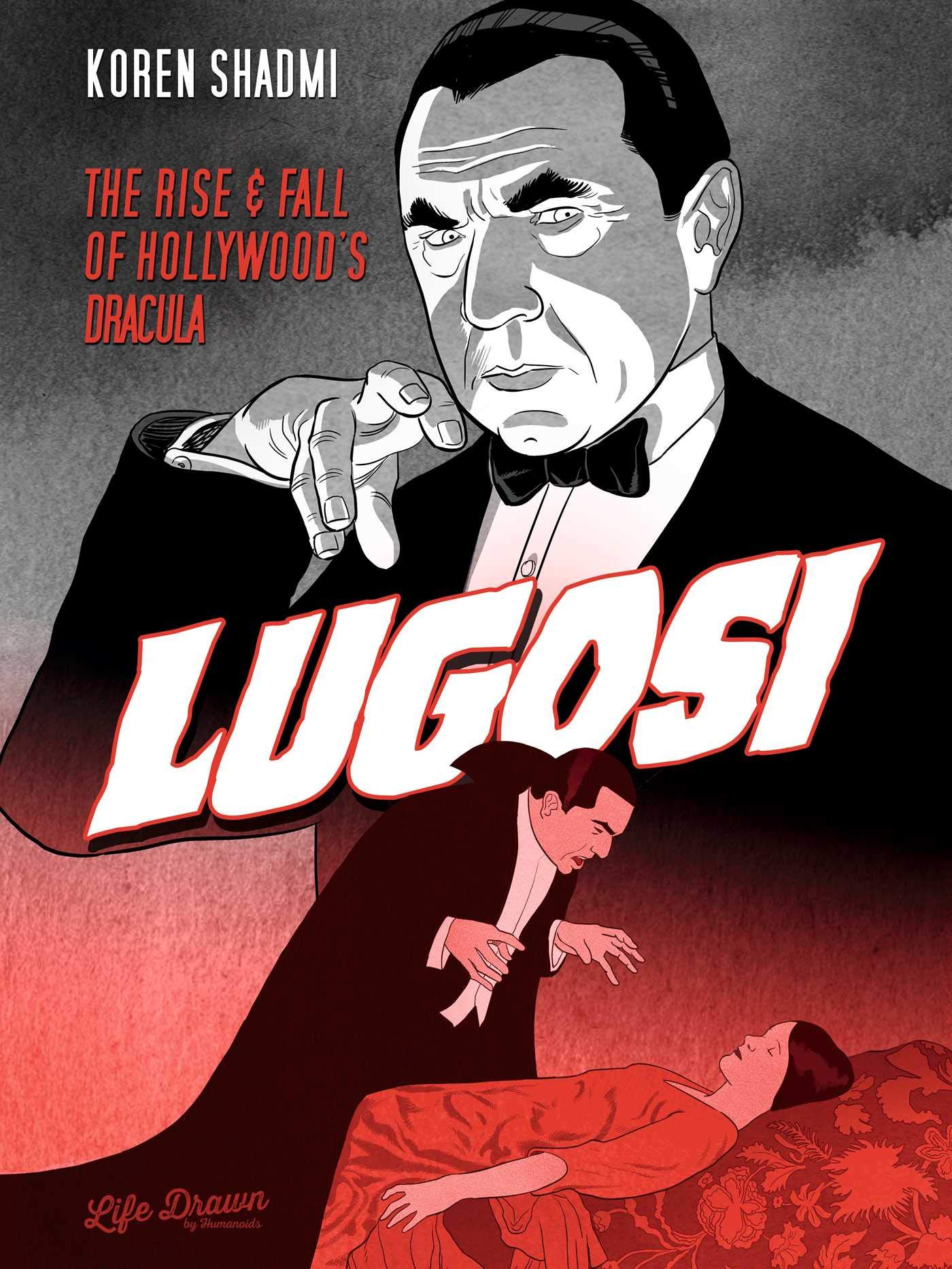 The complete American Gods comic series, adapted by comics legend P. Craig Russell from the award-winning novel by Neil Gaiman, in a deluxe, oversized collection with slipcase and ribbon.
Shadow Moon, fresh out of jail, finds his wife dead, his life in shambles, and nowhere to turn. But a chance meeting with the mysterious Mr. Wednesday thrusts him into the center of a conflict between new and old gods, where the future of human and divine life is at stake.
Collects American Gods: Shadows #1-9, American Gods: My Ainsel #1-9, and American Gods: The Moment of the Storm #1-9.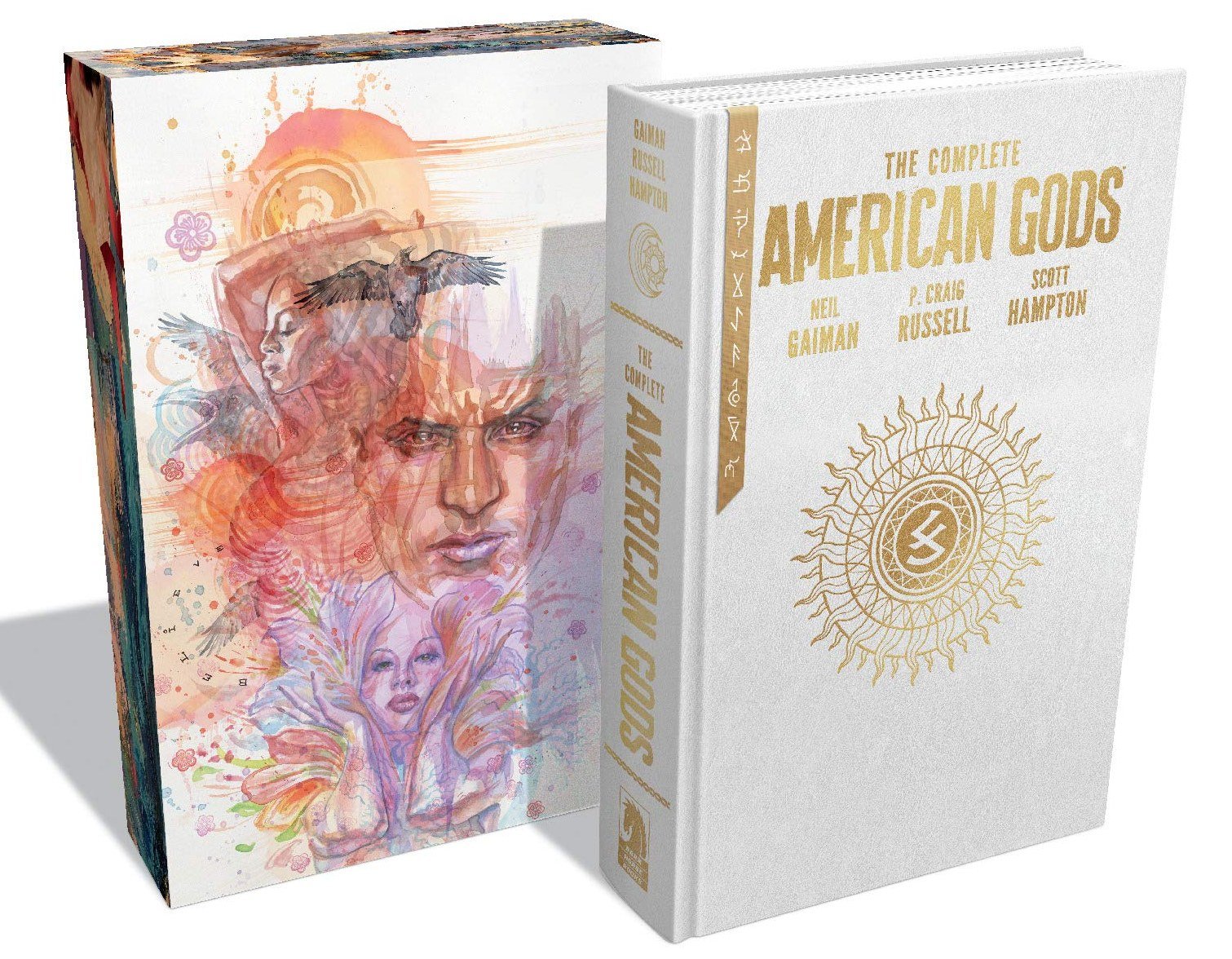 Previously available only as individual volumes, all four Hellboy series omnibuses (Seed of Destruction; Strange Places; The Wild Hunt; and Hellboy in Hell) are available together in a specially designed collection! Featuring an exclusive box with new art by Mike Mignola, expertly colored by Dave Stewart, this set is a marvel both inside and out. 
Experience the original series through new eyes with this boxed edition set, featuring story and art by Mike Mignola, Duncan Fegredo, Richard Corben, Dave Stewart, and more!
Collects complete set of Hellboy omnibuses volumes 1-4.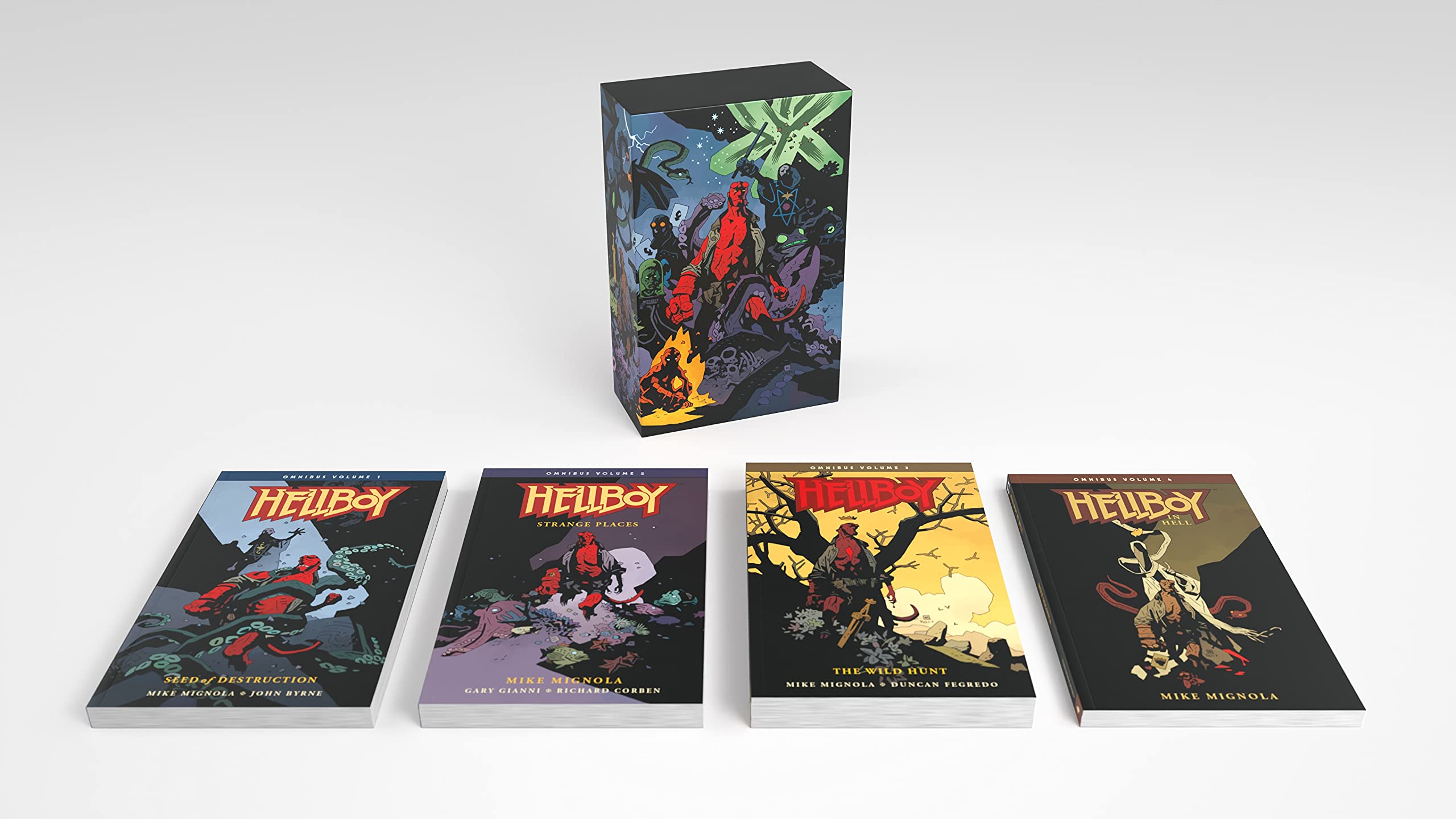 FOR THE LITTLE MONSTERS:
Something scary has creeped into town and stopped Boone's favorite holiday from happening. The stores are closed. His friends are all stuck inside. This year, it's all tricks and no treats. With hard work and a big imagination, Boone sets out to make this the best Halloween ever. But does he have a ghost of a chance? A FANGTASTIC new picture book for Monster Kids from ages 2 to 102 about keeping the Spirit of Halloween alive 365.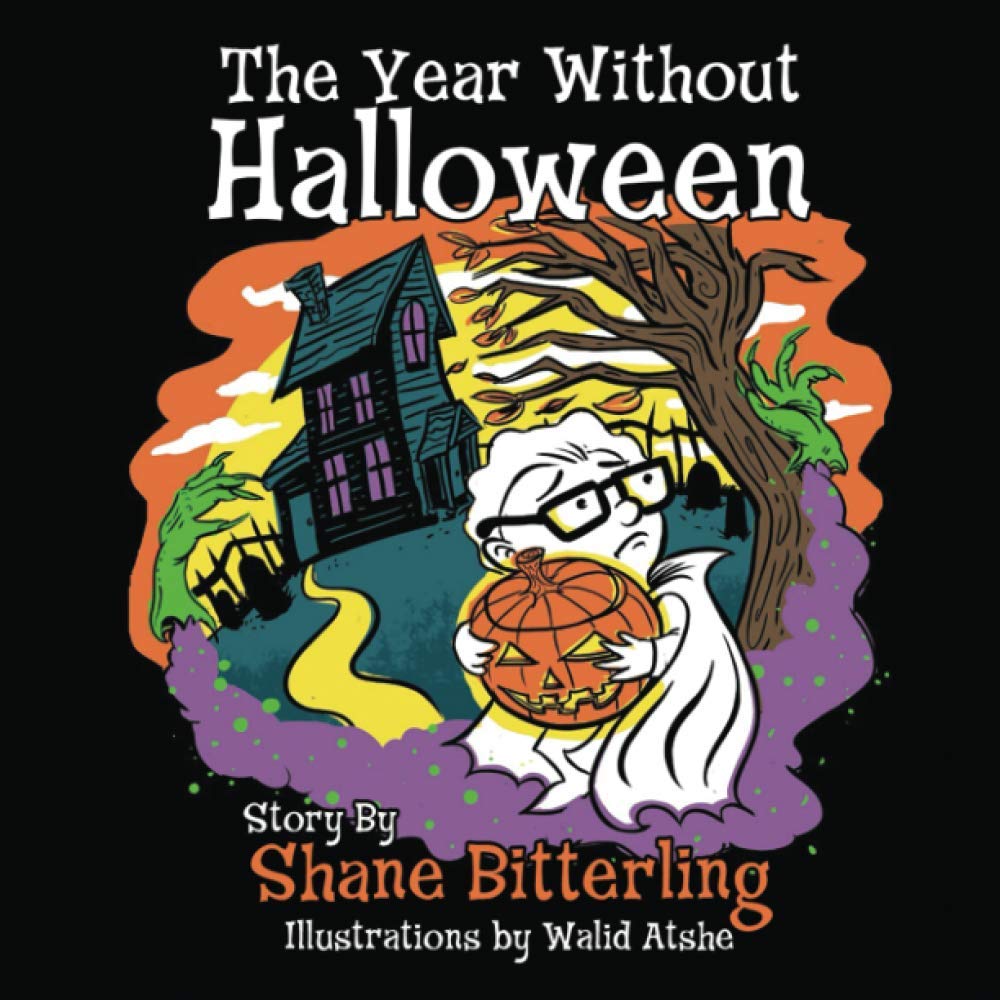 Maury the Miserable Vampire lived in a cold, dark castle and he liked it that way. He never laughed, he never smiled, and he never went outside. When his only friend, Barry the Bat, suddenly disappears, Maury must summon the courage to set out into the world for the very first time in order to find him. Along the way, Maury meets friendly, funny monsters from across the globe and learns about other cultures, teamwork and, most importantly, the value of friendship.
Gustavo is good at doing all sorts of ghostly things: walking through walls, making objects fly, and glowing in the dark. And he loves almost nothing more than playing beautiful music on his violin. But Gustavo is shy, and some things are harder for him to do, like getting in a line to buy eye scream or making friends with other monsters. Whenever he tries getting close to them, he realizes they just can't see him. Now that the Day of the Dead is fast approaching, what can he do to make them notice him and to share with them something he loves? With fancifully detailed artwork and visual humor, debut picture-book creator Flavia Z. Drago's vivid illustrations tell a sweet and gently offbeat story of loneliness, bravery, and friendship that is sure to be a treat for little ghouls and goblins everywhere.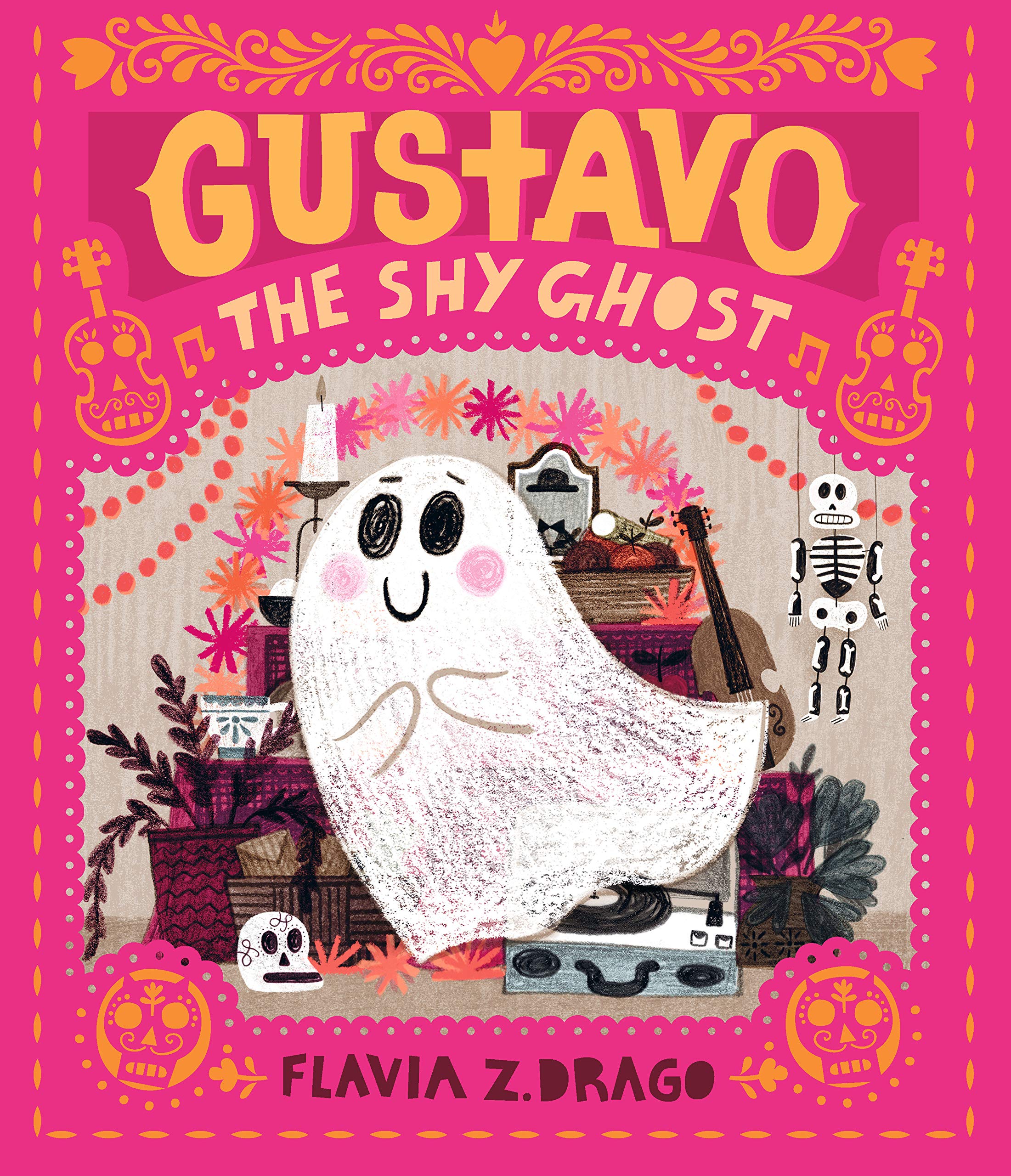 Universal Monsters: A Little Golden Book
What better way to introduce everyone's favorite Universal Monsters to a new generation than with a Little Golden Book featuring Dracula, Bride of Frankenstein, Creature from the Black Lagoon, and many more. Humorous scenes introducing each monster as adorable Funko Pop! versions of these classic creatures is a safe and fun way to make reading a scary good time for kids 2 to 5 and fans of all ages. Funko and Universal Monster collectors will also love this new addition to the Little Golden Books line.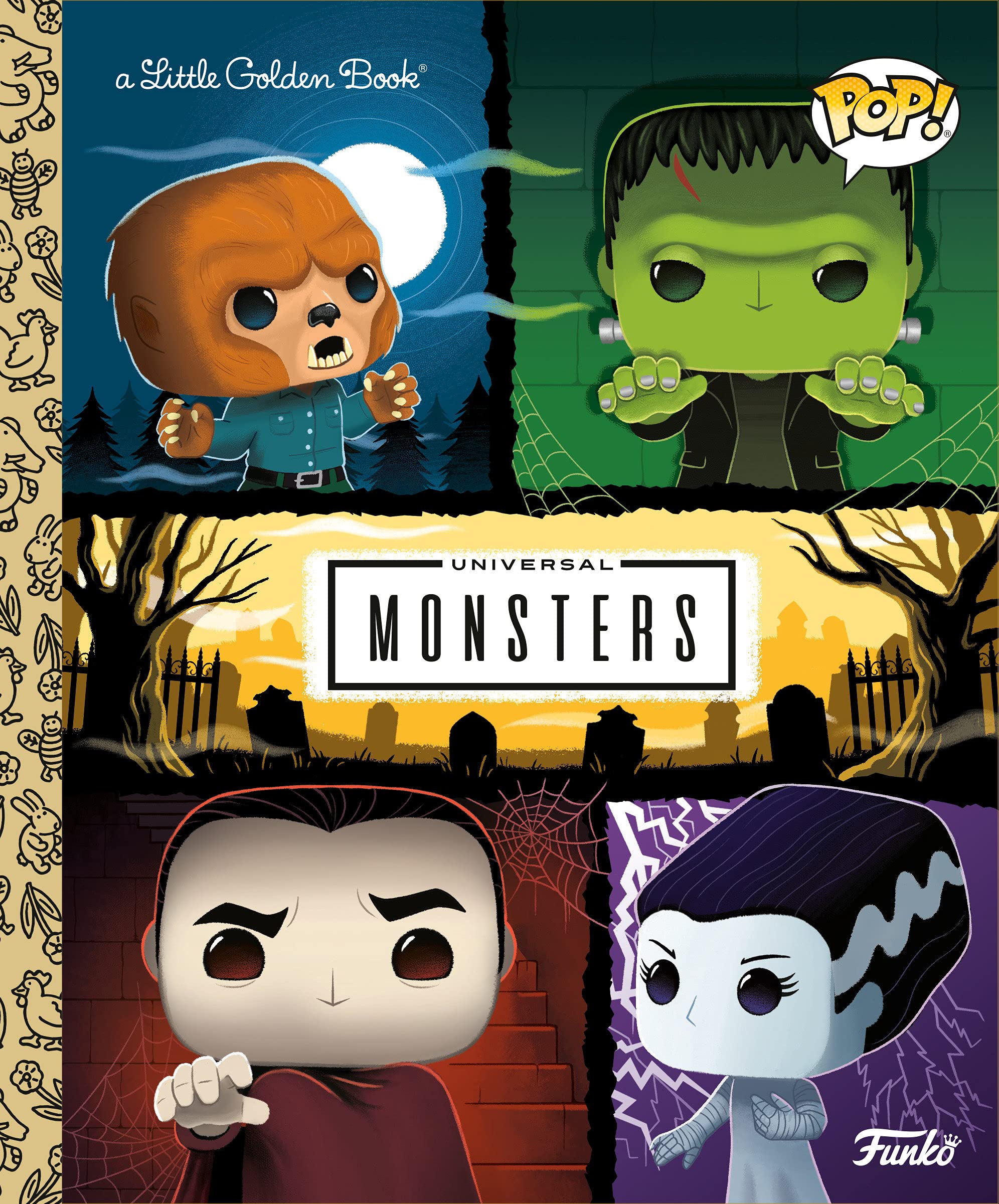 The Haunted Mansion: A Little Golden Book
It's easy to get into the Haunted Mansion... but can you find your way out? Join the Ghost Host and search your way through all the creep-tastic rooms of Disney Parks' Haunted Mansion-from the ominous Séance Room, to the ghoulish party in Grand Hall, to the attic that holds many scary secrets.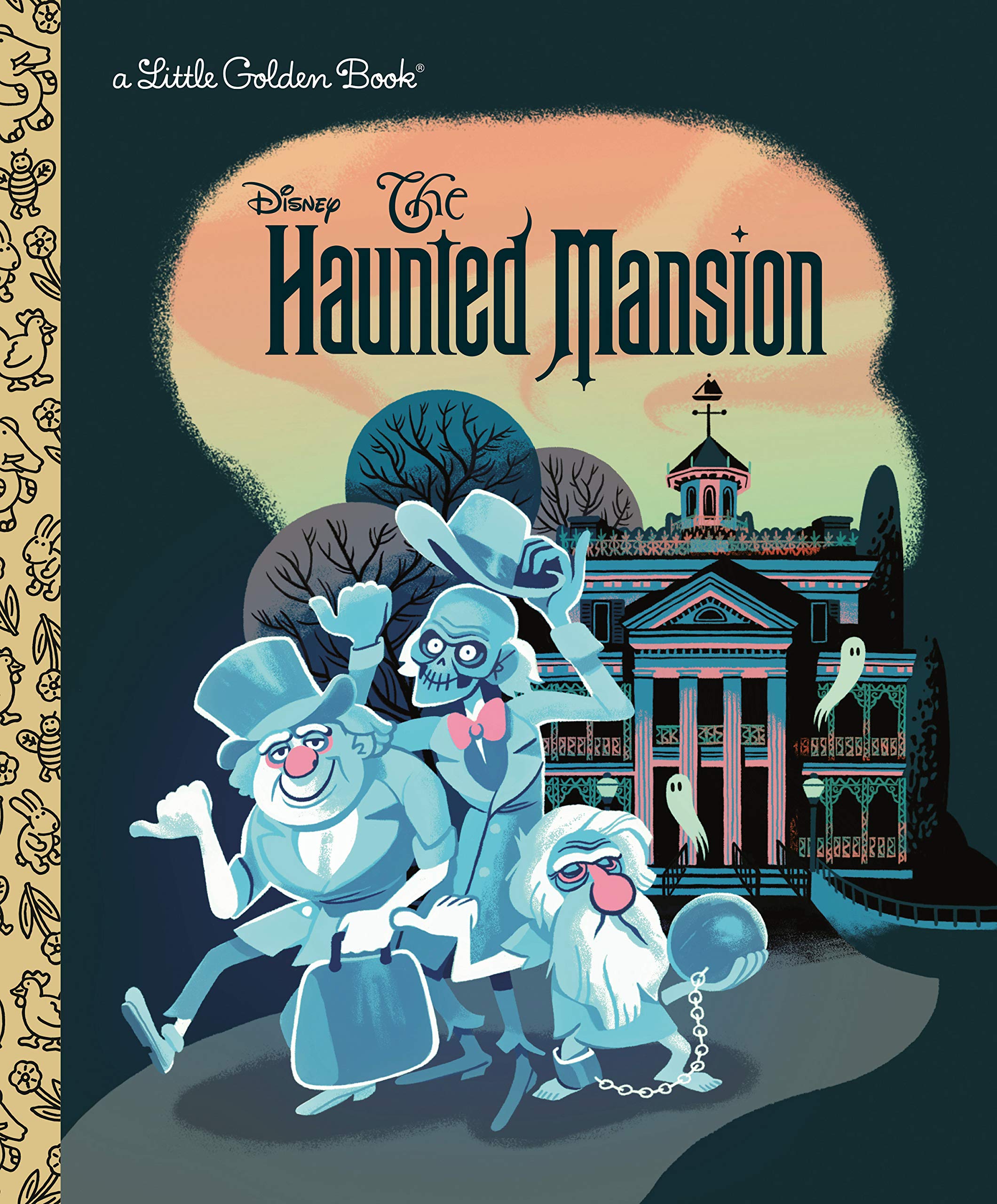 The Nightmare Before Christmas: A Little Golden Book
Jack Skellington is the King of Halloween Town... but after so many years of the same spooky thing, he's become bored of scaring. When Jack accidentally discovers Christmas Town, he hatches a crazy scheme to take over a new holiday for the year. But can the master of monstrous scares spread Christmas cheer like jolly old Saint Nick? And what will Halloween Town's power-hungry Oogie Boogie do when he discovers Jack's plan? Tim Burton's classic film The Nightmare Before Christmas has enthralled audiences young and old for over 25 years with its catchy songs, quirky animation, and relatable theme of self-acceptance. For the first time, readers can experience it in the classic Little Golden Book format, perfect for Disney fans ages 2 to 5 and Little Golden Book collectors of all ages to celebrate Halloween and Christmas!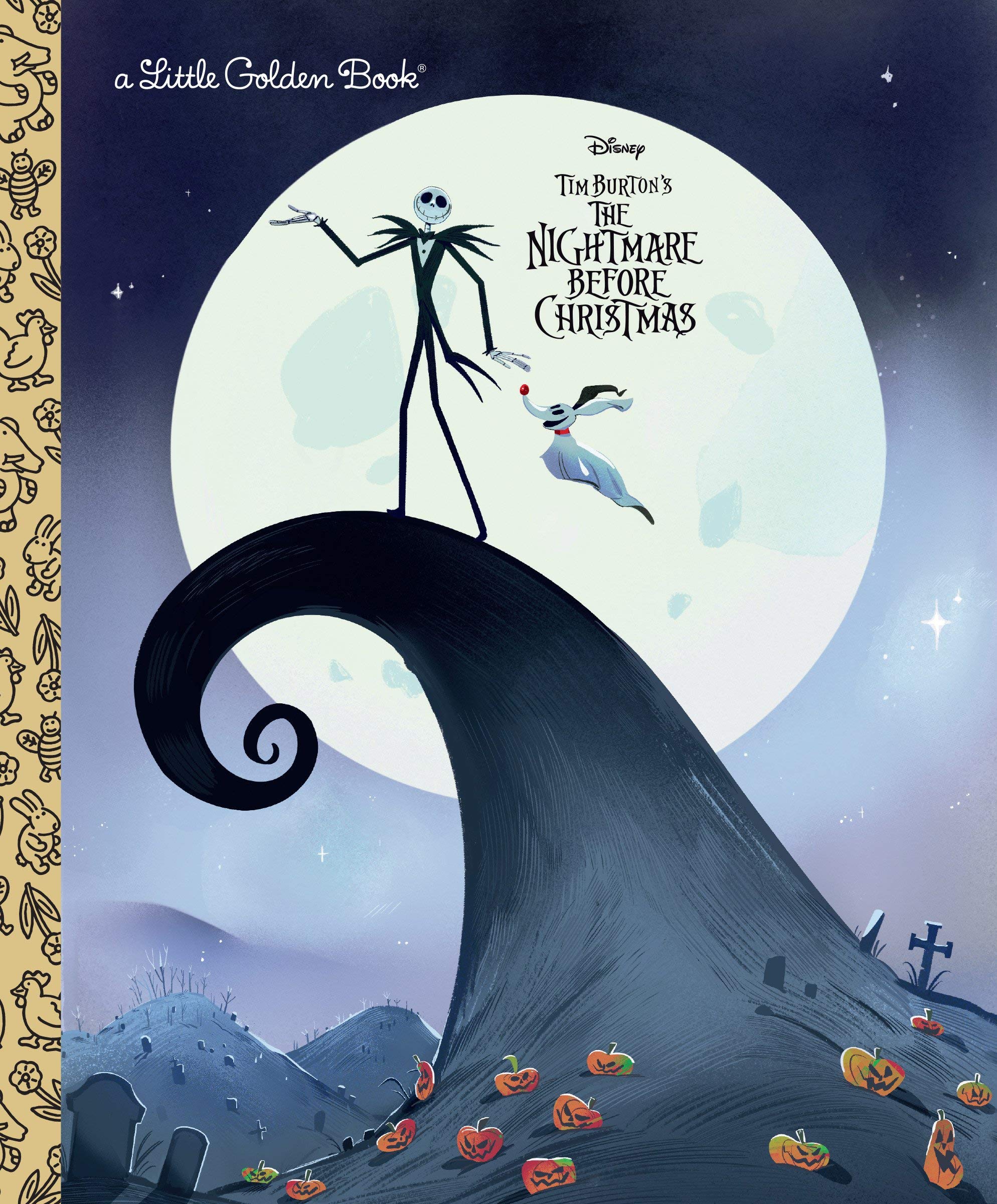 Have you ever wondered what ghosts do, when they're left alone to haunt their houses? Days with Ghosts is a book of day to day activities involving two ghosts and their ghost kitty. A playful look at those cursed with the afterlife, written and illustrated by Alexandra Smith.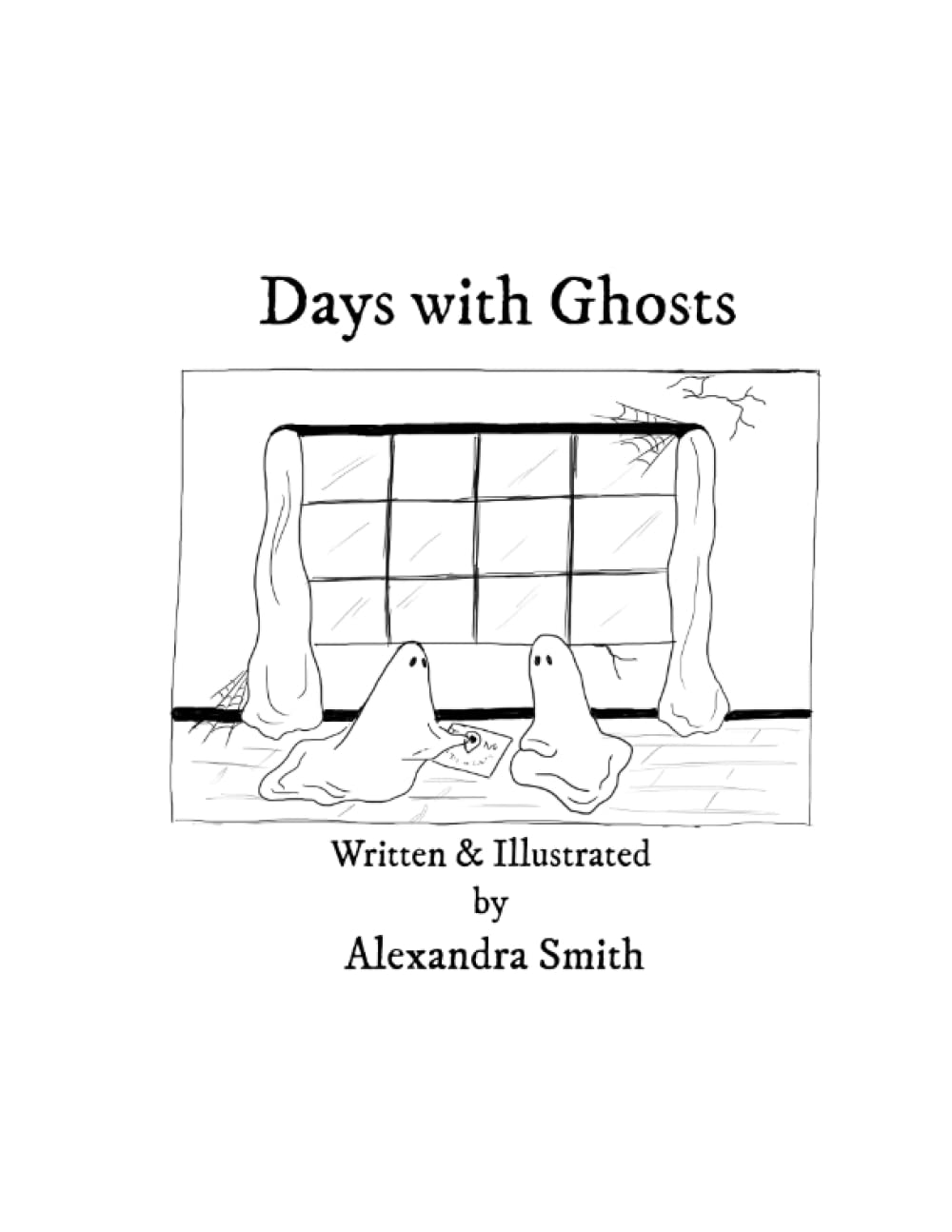 I Spy With My Little Eye Halloween
It is that time of the year where everything becomes spooky and scary. Make your kid's day special during this Halloween with this carefully crafted I SPY guessing game book. This book contains a collection of fun, spooky Halloween related objects and characters.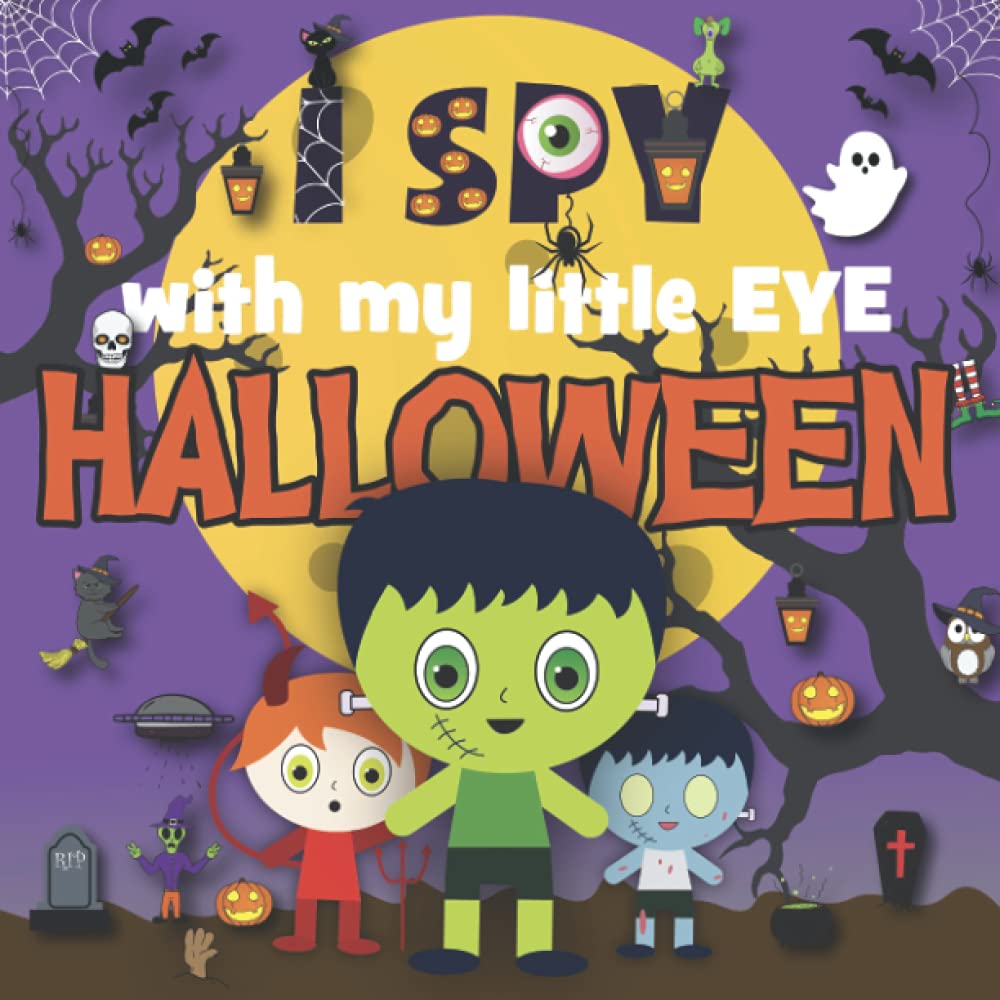 When his friends aren't successful at spooking the children who visit the haunted house, Gus must present his unique superpowers to give them a scare!