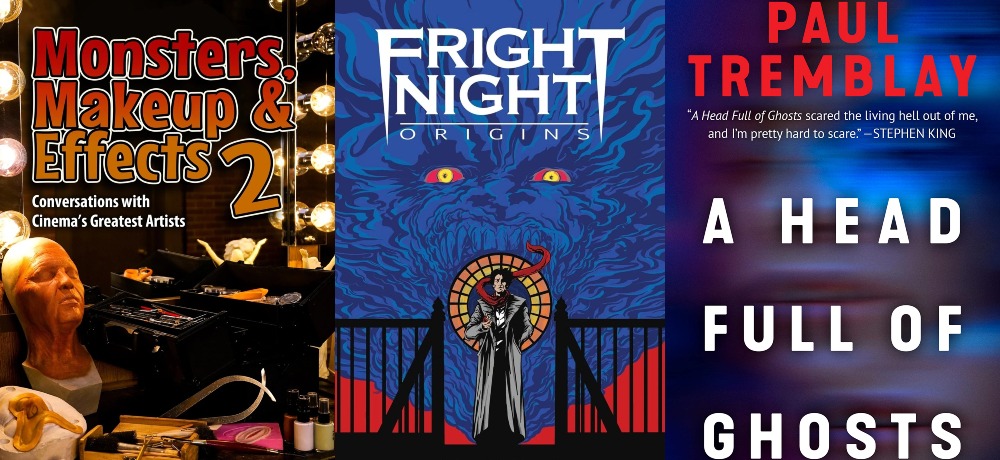 Welcome back, dear readers! We've nearly made it through another week and December is (quite literally) just right around the corner. And since the holiday season is pretty much upon us, we're back with another installment of our annual Holiday Gift Guide. For today, I'm celebrating a handful of books that I have either had the chance to check out this year and fell in love with, or several titles that I'm confident genre fans will love that I just haven't had a chance to check out yet for myself (apologies to Mr. King and Paul Tremblay, but neither have ever let me down thus far).
To make things easier, I've sorted the books into two categories: non-ficton and fiction. And also, just so everything is on the up-and-up, I want to mention that I did include my own latest book in today's edition of the HGG just because the artists featured in this second volume of Monsters, Makeup and Effects are absolutely worth celebrating and I just want fans to fall in love with their stories the way that I did when I first spoke with them during their interviews.
Cheers! 
NON-FICTION:
Monsters, Makeup & Effects: Volume 2 – Conversations with Cinema's Greatest Artists (By Heather Wixson)
Gizmo. Michael Myers. Hellboy. Predator. Pinhead. Twisty the Clown. Spielberg's dinosaurs. Brundlefly. This is just a sampling of the iconic characters that have continued to thrill fans both on the big and small screens for decades now that you'll read about in Monsters, Makeup & Effects: Volume 2. For this second installment of her ongoing interview series, journalist and FX historian Heather Wixson celebrates the lives and careers of 20 more special effects artists who have left their indelible mark on the world of entertainment, and many are still working hard in the industry today. 
Featuring in-depth conversations and hundreds of behind-the-scenes photos, Monsters, Makeup & Effects: Volume 2 furthers the exploration of the influence felt by the work of these brilliant artists whose ingenuity and creativity were behind the creation of so many seminal creatures and characters that have captured our imaginations, left us in awe and genuinely excited us as moviegoers. In simpler terms, these are the artists who were able to make the impossible possible, and these interviews are a celebration of all of the incredible contributions that these artists have made throughout their careers and the passion that has fueled their creative endeavors, both inside and outside of the makeup studio.
Monsters, Makeup & Effects: Volume 2 features extensive interviews with Steve Wang, Chris Walas, Mike Elizalde, Eryn Krueger Mekash, Kazu Hiro, Todd Masters, Phil Tippett, Michèle Burke, Robert Burman, Christopher Nelson, Richard Landon, Guy Himber, Shane Mahan, Stuart Conran, Joey Orosco, Norman Cabrera, John Dods, Bruce Spaulding Fuller and David Grasso.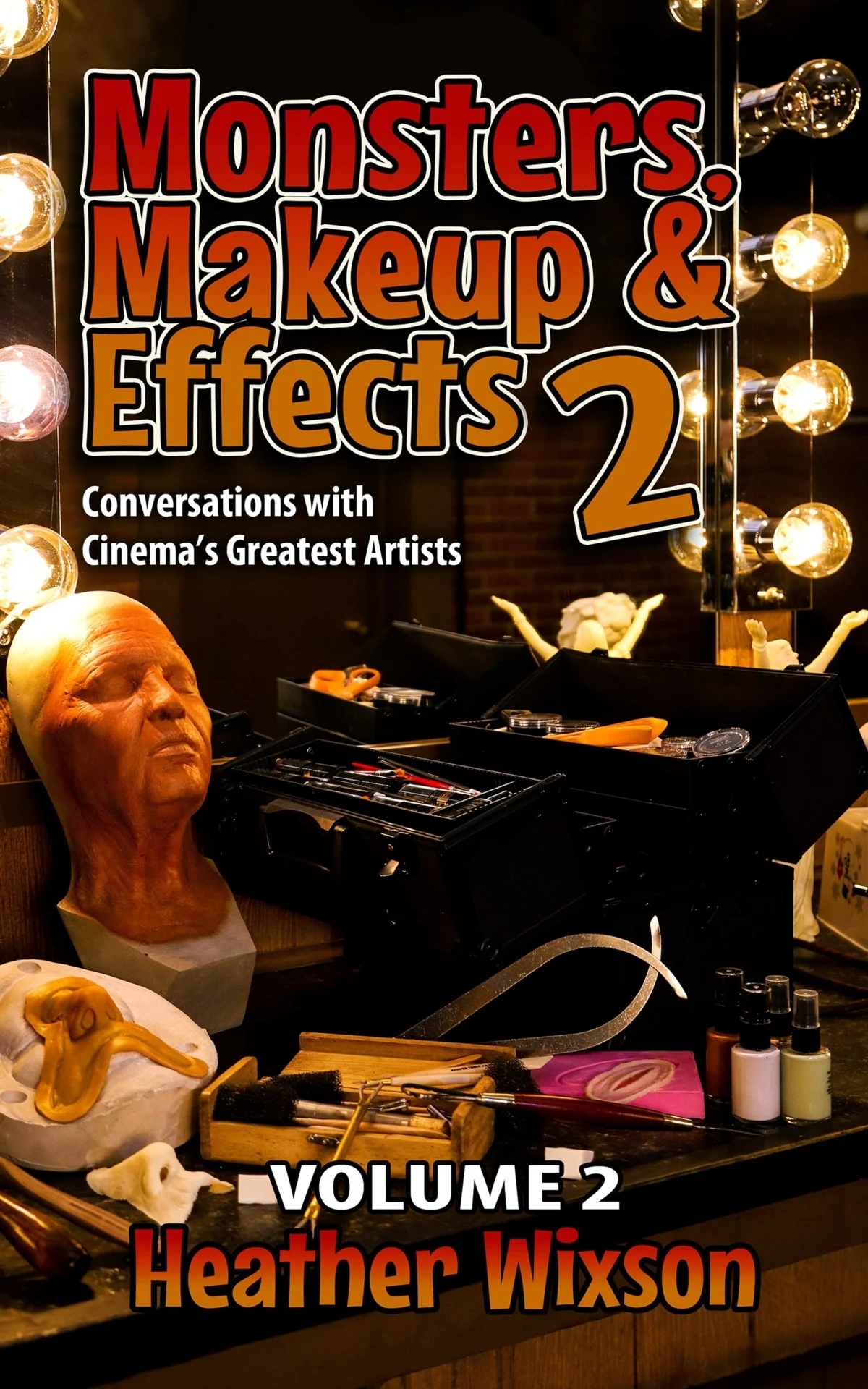 A Convenient Parallel Dimension: How Ghostbusters Slimed Us Forever (By James Greene Jr.)
"Rarely has a movie this expensive provided so many quotable lines." So wrote Roger Ebert in his review of Ghostbusters, the 1984 blockbuster that handed our paranormal fears over to some of the sharpest comic minds of the day. Ghostbusters instantly resonated with audiences thanks to eye-popping special effects and crackling wit; to date, it remains the highest-grossing horror comedy of all time. The film spawned an Emmy-nominated Saturday morning cartoon, a tentpole 1989 sequel, a contentious 2016 reboot, legions of merchandise, and one of the most dedicated fan bases in history. Ghostbusters also elevated its players to superstardom, something a few cast members found more daunting than the Stay Puft Marshmallow Man.
Now, for the first time, the entire history of the slime-soaked franchise is told in A Convenient Parallel Dimension: How Ghostbusters Slimed Us Forever. The cohesion of talent during the mid-'70s comedy revolution, the seat-of-their-pants creation of the first Ghostbusters, the explosive success that seemed to mandate a franchise, the five year struggle to make Ghostbusters II, the thirty-one-year struggle to make Ghostbusters III—it's all here, with incredible attention to detail. Thoroughly researched and engaging, A Convenient Parallel Dimension smashes long-held myths and half truths about the dynamics behind this cultural juggernaut and presents the real story, down to the last drop of ectoplasm.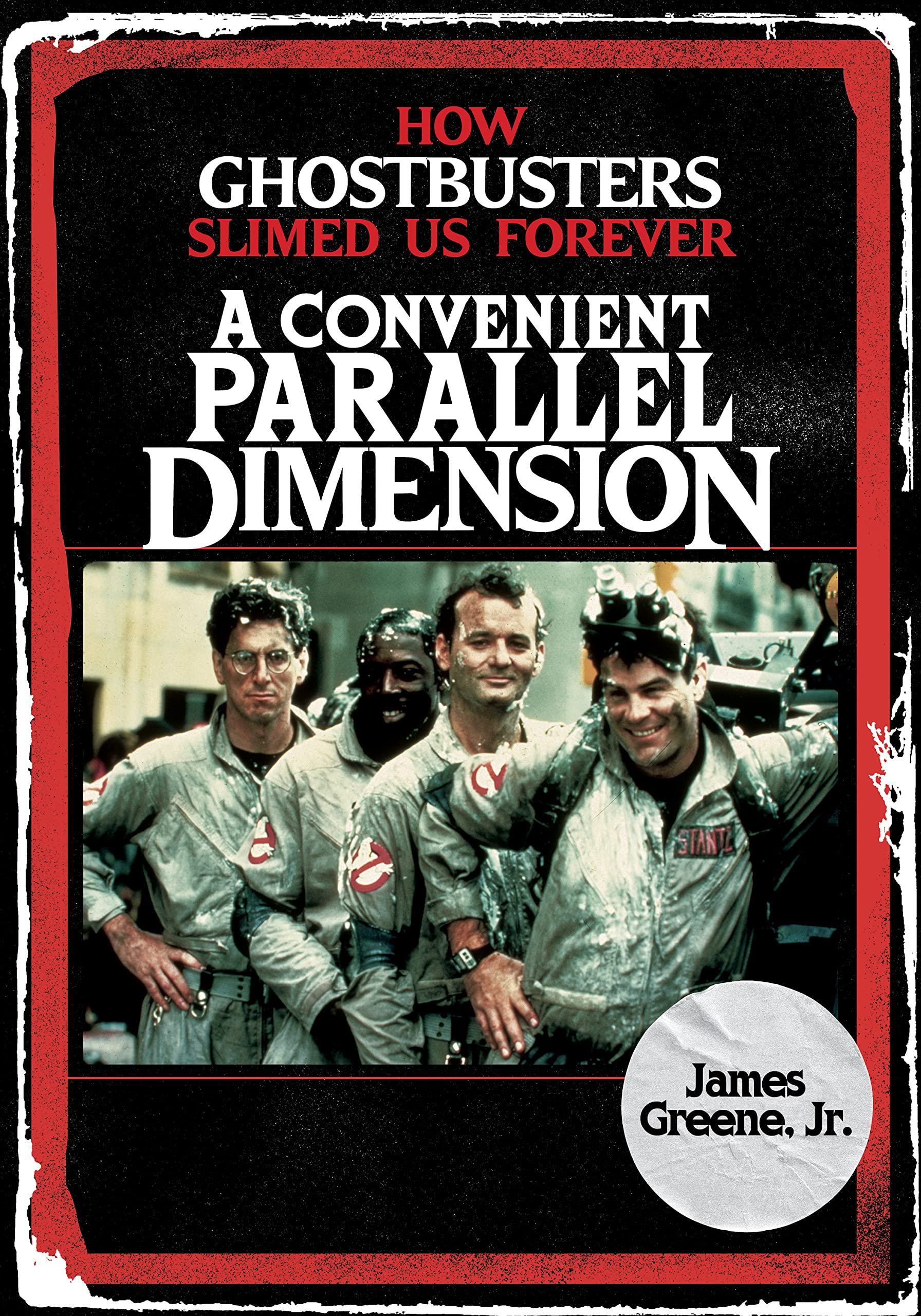 Clive Barker's Dark Worlds (By Phil and Sarah Stokes)
"I've seen the future of horror . . . and his name is Clive Barker."
In the mid-1980s, Stephen King inducted a young English novelist into the world of great genre writers, and since then, this genius creator has only continued to expand his field of activity. Created by his two most loyal collaborators, Phil and Sarah Stokes, Clive Barker's Dark Worlds is the first book to shed light on the massive scope of Barker's creative work. With the help of Barker himself, this book contains exclusive insight from those who have worked with him creatively and professionally, alongside analyses of his works and comments over four decades from industry contemporaries and friends such as Ramsey Campbell, Quentin Tarantino, Neil Gaiman, China Miéville, Peter Straub, Armistead Maupin, J.G. Ballard, Wes Craven, and many more.
The book spans Barker's world, highlighting classics such as the character Pinhead, an icon in the pantheon of horror cinema; the Hellraiser series of ten films and a forthcoming HBO miniseries; and the cult films Nightbreed and Candyman, the latter of which was rebooted as a Jordan Peele production in 2021. In literature, Barker has written the horror anthology series Books of Blood, which was recently adapted by Hulu, as well as numerous fantasy sagas. Weaveworld and The Great and Secret Show have become instant genre classics, and Abarat is a beloved bestselling series for young adults. In the world of comics, Barker has partnered with major publishers such as Marvel and BOOM! Studios. This tireless creator has also dipped his toes into the worlds of toys, video games, and art, and his incredible collection of paintings, drawings, and photographs have been exhibited in galleries over the world.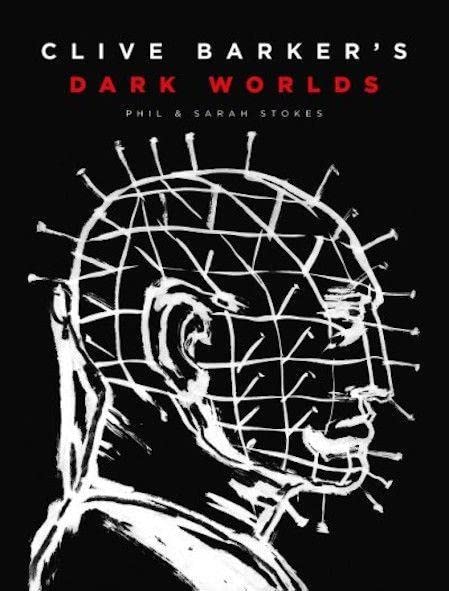 The Science of Serial Killers: The Truth Behind Ted Bundy, Lizzie Borden, Jack the Ripper, and Other Notorious Murderers of Cinematic Legend (By Kelly Florence and Meg Hafdahl)
Gothic media moguls Kelly Florence and Meg Hafdahl, authors of The Science of Monsters, The Science of Women in Horror, and The Science of Stephen King, and co-hosts of the Horror Rewind podcast called "the best horror film podcast out there" by Film Daddy, present a guide to the serial killers who inspired the movies and media we all know and love. Delve into the brutal truth behind horror's secret: many monsters portrayed on the silver screen are based on true murderers. Uncover the truth behind the real monsters of horror, answering such questions as: 
What is the science behind serial killers' motivations like Ted Bundy and John Wayne Gacy? 
How did detectives discover the identities of criminals like the Boston Strangler and the BTK Strangler?
Has science made it possible to unmask Jack the Ripper and the Zodiac Killer? 
What is the science behind female versus male serial killers? 
Through interviews, film analysis, and bone-chilling discoveries, join Kelly and Meg as they learn about the horrors of true crime through the decades.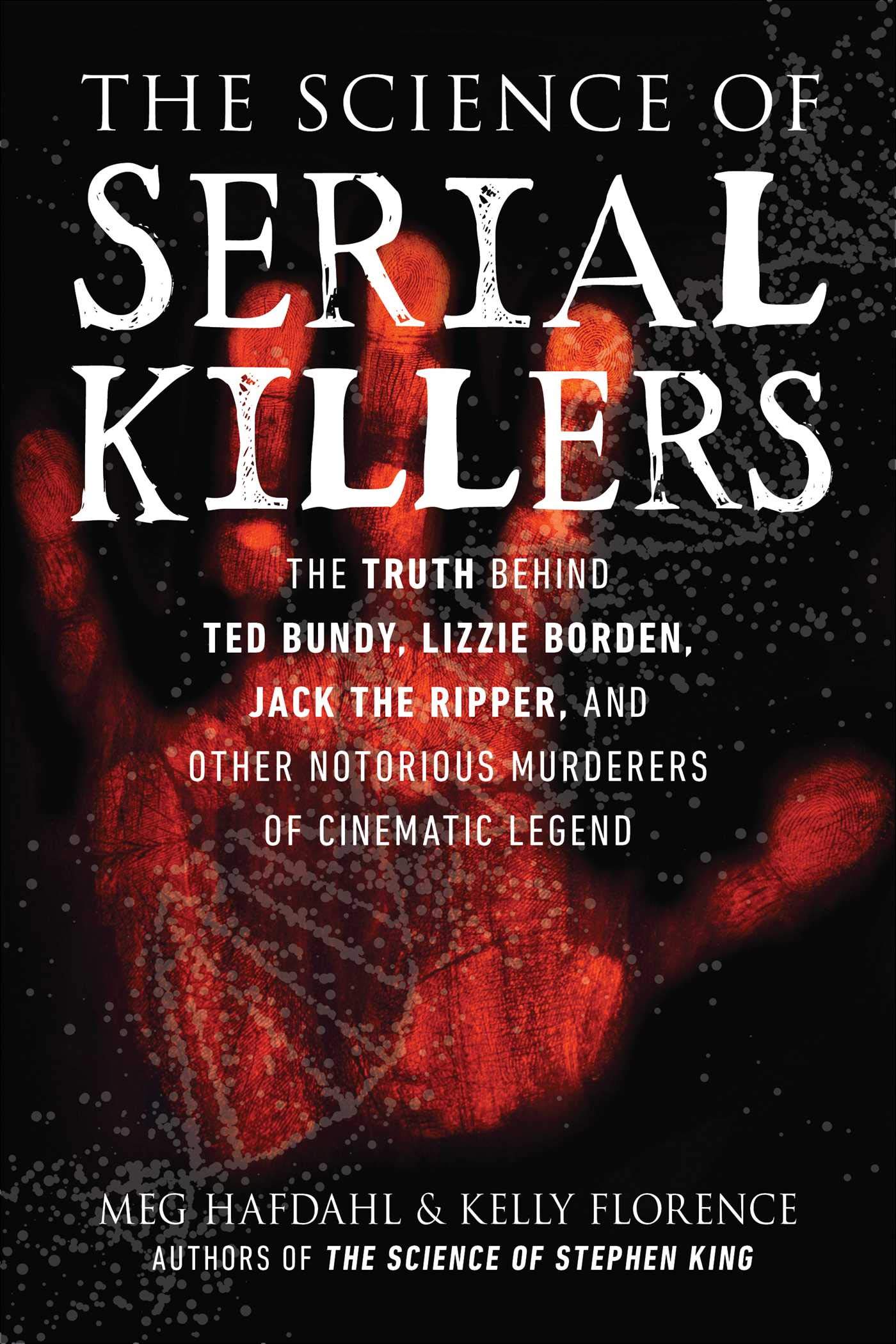 Adapting Stephen King: Volume 1, Carrie, 'Salem's Lot and The Shining from Novel to Screenplay (By Joseph Maddrey)
Stephen King's fiction has formed the basis of more motion picture adaptations than any other living author. Over half a century since his earliest publications, Hollywood filmmakers continue to reinvent, reimagine, remake, and reboot King's stories, with mixed results. This book, volume 1 in a series, examines the various screen adaptations of King's first three novels: Carrie, Salem's Lot, and The Shining. Reaching further than questions of fidelity to the author and adherence to directorial visions, it charts the development of each individual adaptation from first option to final cut. Through old and new interviews with the writers, producers, and directors of these films--as well as in-depth analyses of produced and unproduced screenplays--it illuminates the adaptation process as an intricately collaborative endeavor. Rather than merely synopsize the resulting stories, its goal is to compare, contrast, and contextualize each of these adaptations as the products of their creators.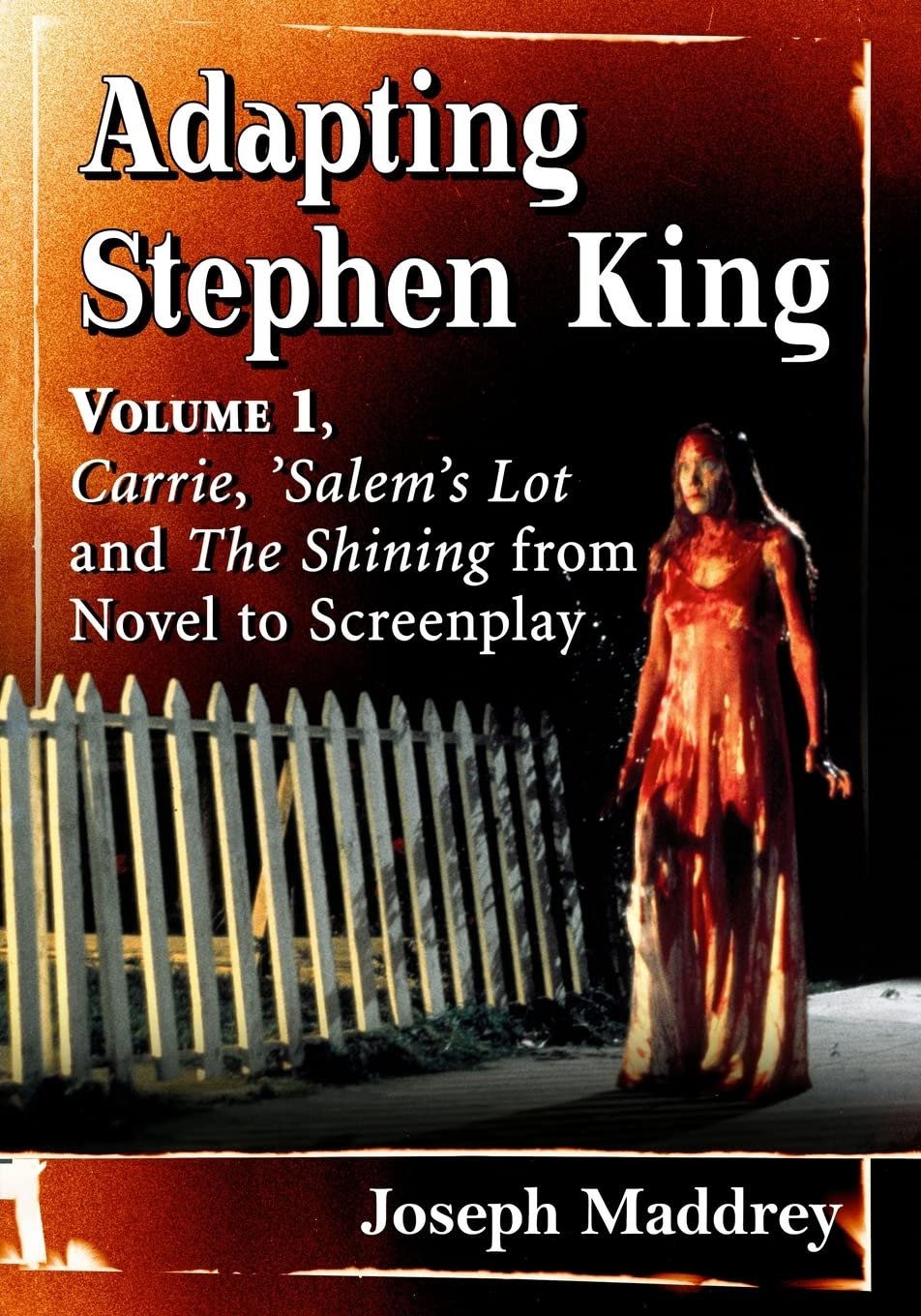 Mad Dreams and Monsters: The Art of Phil Tippett and Tippett Studio (By Alexandre Poncet and Gilles Penso)
From Star Wars to Jurassic Park and RoboCop to Starship Troopers, special effects master Phil Tippett has brought his magic to some of the most iconic films of all time. His unparalleled career in visual effects spans more than 40 years, with two Academy Awards, one BAFTA, and two Emmys. This stunning book, published in a beautiful slipcase, celebrates Tippett's career, from early Super 8 explorations through his groundbreaking work with Industrial Light & Magic, DreamWorks, and beyond. While Tippett's first love remains the stop-motion animation that made him a Hollywood legend, he was present at the birth of big-screen digital effects, and his genius has evolved with the times. In 1984 he founded Tippett Studio, which has come to specialize in digital effects.
Packed with over a thousand behind-the-scenes photographs, Mad Dreams and Monsters includes never-before-published stories from the master himself and a veritable who's who of visual effects luminaries—a must-have for movie fans, film students, and anyone who's ever been captivated by movie magic.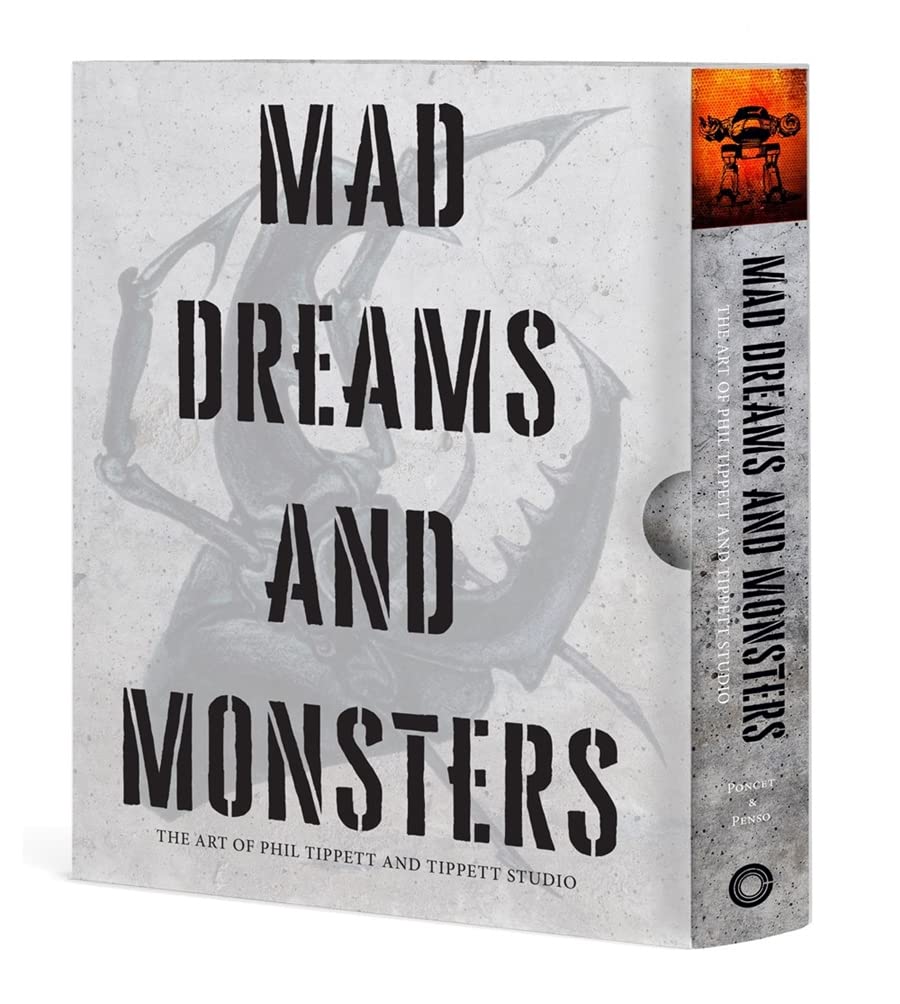 Godzilla: The Ultimate Illustrated Guide (By Graham Skipper)
Godzilla: The Ultimate illustrated Guide unites fascinating information and stunning imagery from more than 60 years of movie mayhem to show off the Earth's most enduring monster as never before.
This book is the ultimate illustrated reference work to all things Godzilla, from the early days in black and white in Japan to the biggest blockbusters of the 21st century. Never before has a work united the full gamut of Godzilla incarnations. Facts and figures, actors and locations, co-starring monsters and plenty of superb illustrated material add up to make this a rampaging beast of a book!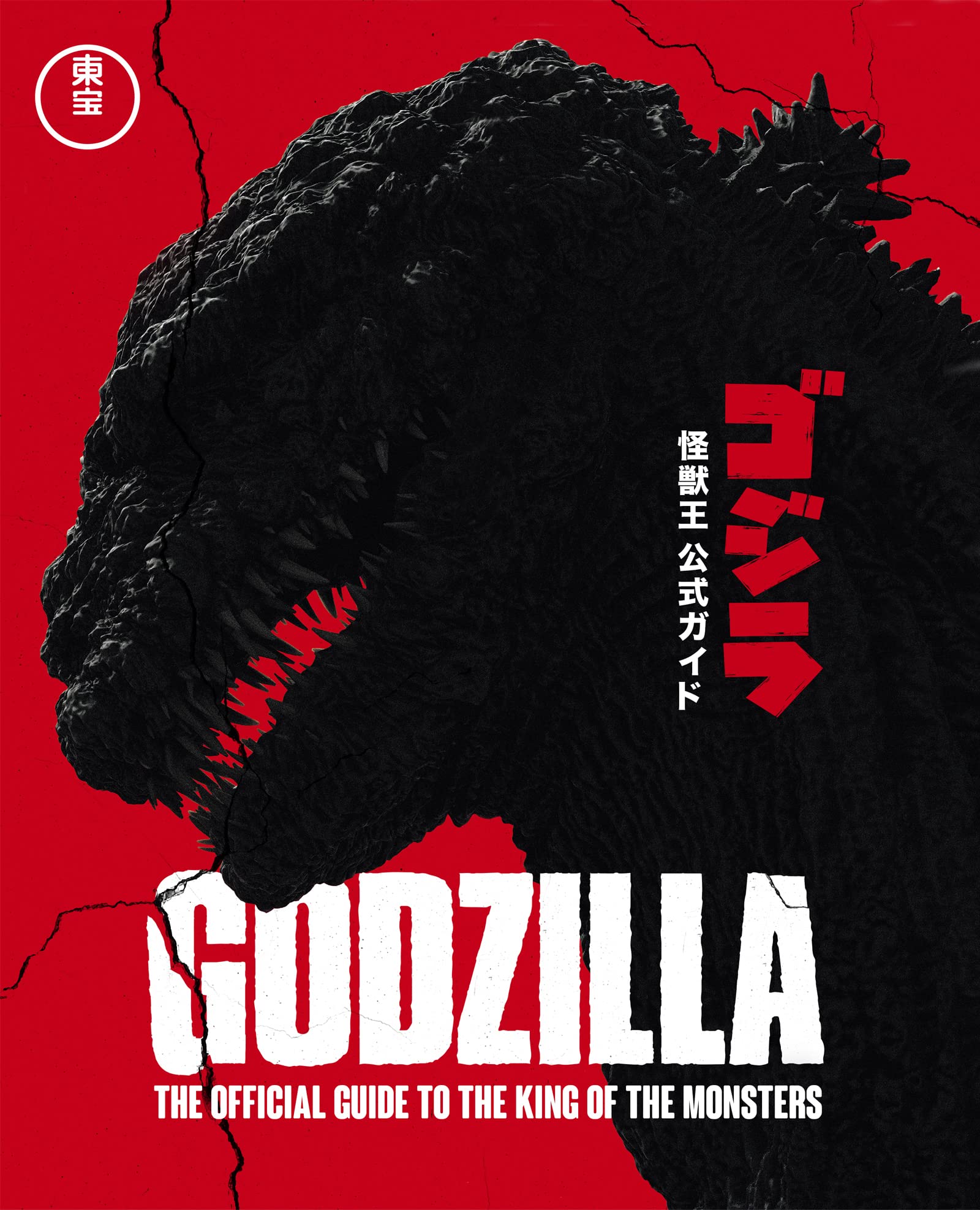 Reign of Chucky: The True Hollywood Story of a Not So Good Guy (By Dustin McNeill and Travis Mullins)
From the authors who brought you TAKING SHAPE comes REIGN OF CHUCKY, an exhaustive new look at the cinematic history of everyone's favorite Good Guy. Covering all seven films in the franchise, this is the book that Chucky fans have been waiting for. Go behind the scenes of the first film to learn how Don Mancini's original Blood Buddy script evolved into Child's Play as we know it, then read about how the franchise was continually reinvented across a slew of clever sequels. The authors' research is backed by over thirty new interviews with the filmmakers including original Child's Play writer/director Tom Holland. Each chapter is brimming with untold behind the scenes stories and revelations that will be new to even the most diehard fans. Also featuring rare personal photos from cast and crew, REIGN is sure to delight anyone in the cult of Chucky. So, wanna play?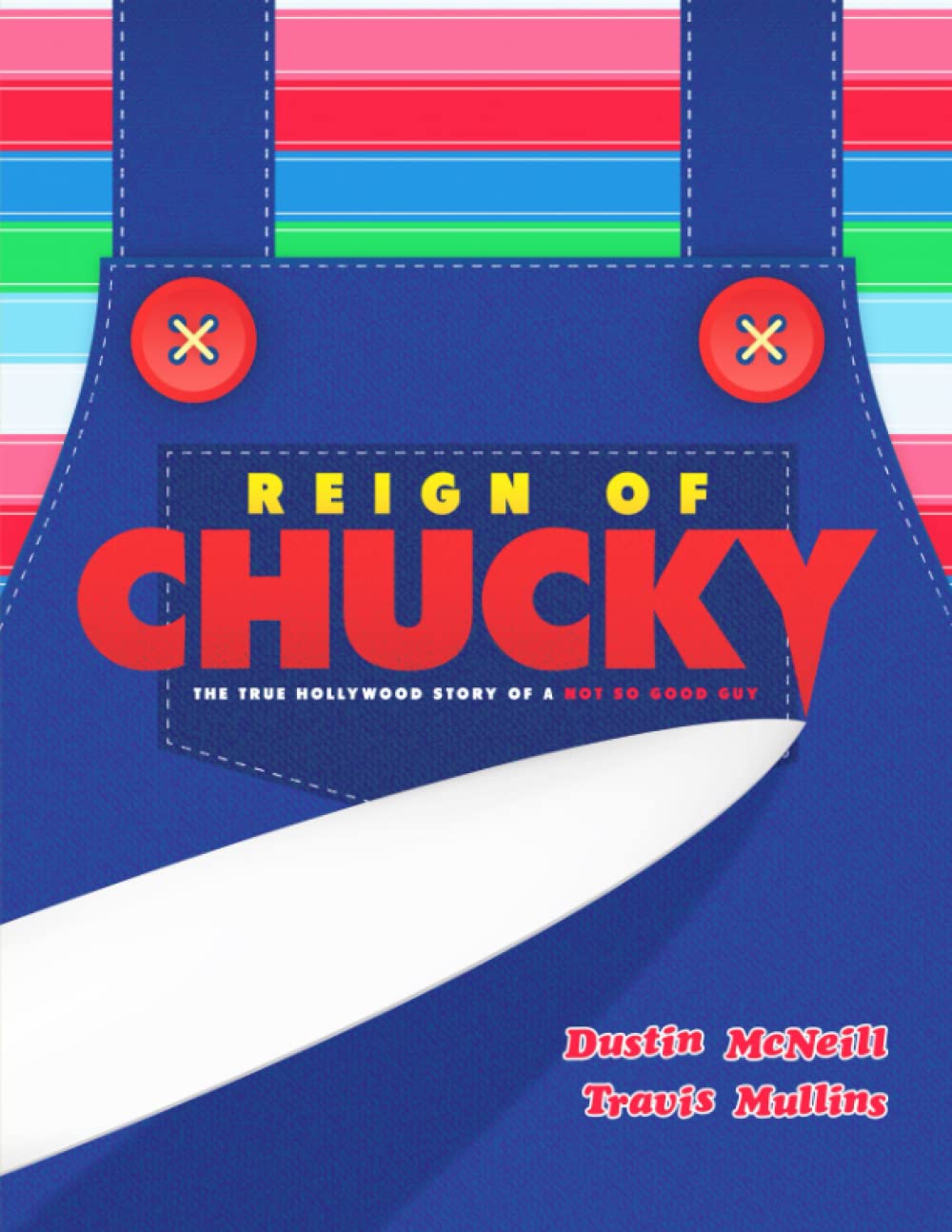 E.T.: the Extra Terrestrial: The Ultimate Visual History (By Caseen Gaines)
Documenting the complete history of E.T., the book explores Spielberg's initial inspiration for the story, the challenging shoot, and the record-breaking success, as well as the film's endurance, examining the merchandising it inspired and the reasons E.T. holds a permanent place in the hearts of movie fans the world over.
E.T. the Extra-Terrestrial: The Ultimate Visual History features exclusive interviews with key members of the creative team, including cast and crew. Filled with visual treasures, the book also includes rare and never-before-seen imagery from the Amblin Entertainment archives, including on-set photography, concept art, and storyboards, plus a wealth of removable insert items, such as annotated script pages, studio memos,  preliminary sketches, and more. The perfect tribute to a film that defines movie magic, E.T. the Extra-Terrestrial: The Ultimate Visual History is the final word on a modern masterpiece.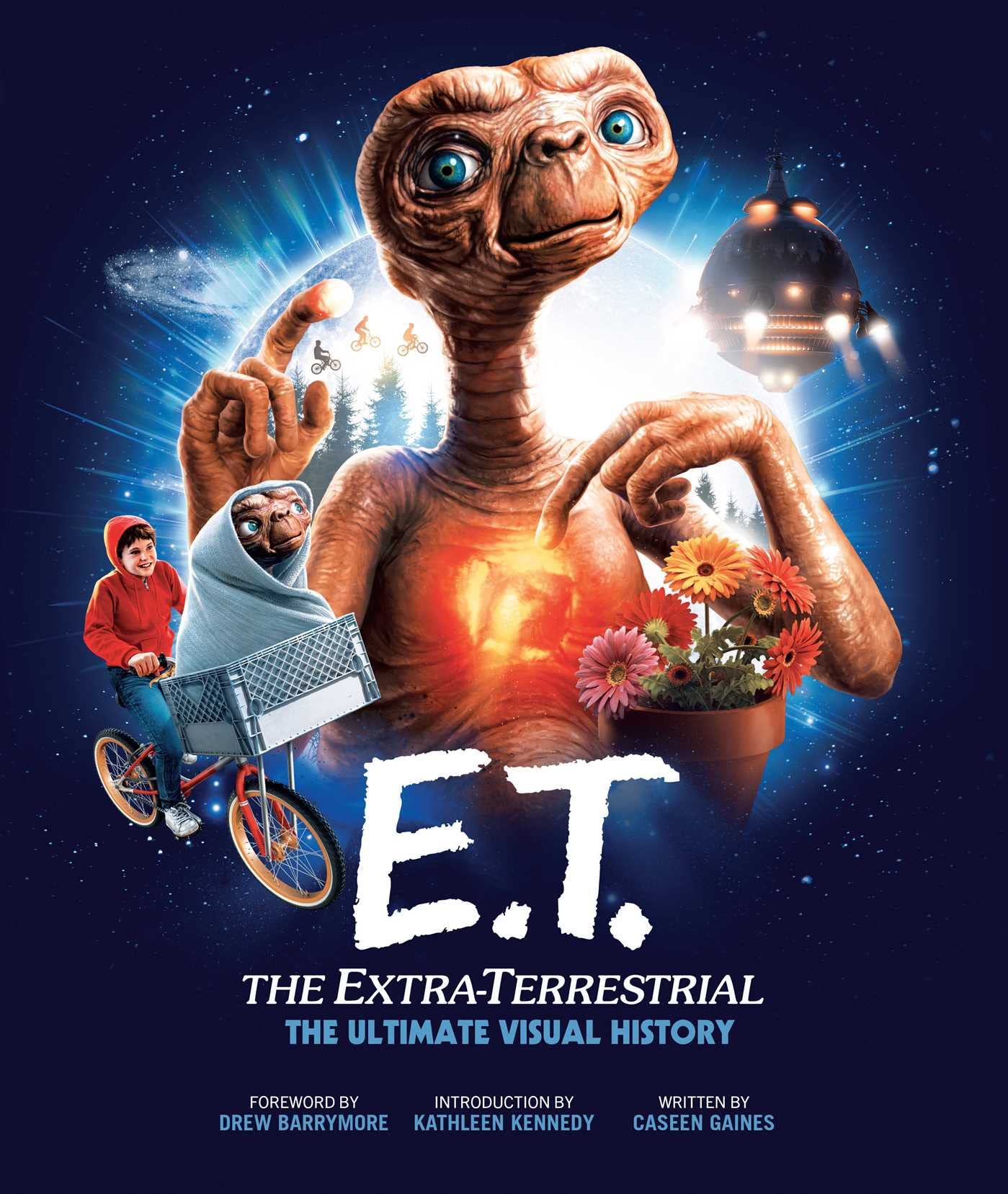 Tech Noir: The Art of James Cameron (By James Cameron)
James Cameron has blazed a trail through the cinematic landscape with a series of groundbreaking films that have each become deeply embedded in the popular imagination. But while Cameron has created and employed advanced filmmaking technologies to realize his unique vision, his process of creative ideation began with pen, pencil, and paints long before he picked up a camera. 
Cameron displayed remarkable ability at an early age, filling sketchbooks with illustrations of alien creatures, faraway worlds, and technological wonders. As he grew older, his art became increasingly sophisticated, exploring major themes that would imbue his later work—from the threat of nuclear catastrophe to the dangers inherent in the development of artificial intelligence. Working in the film industry in his twenties, Cameron supported himself by illustrating theatrical posters and concept art for low-budget films before creating the visionary concept pieces that would help greenlight his first feature, The Terminator.
For the first time, Tech Noir brings together a dazzling and diverse array of personal and commercial art from Cameron's own collection, showcasing the trajectory of ideas that led to such modern classics as The Terminator, Aliens, Titanic, and Avatar. Including everything from his earliest sketches through to unrealized projects and his acclaimed later work, this book features the filmmaker's personal commentary on his creative and artistic evolution throughout the years.
A unique journey into the mind of a creative powerhouse, Tech Noir is the ultimate exploration of one of cinema's most imaginative innovators.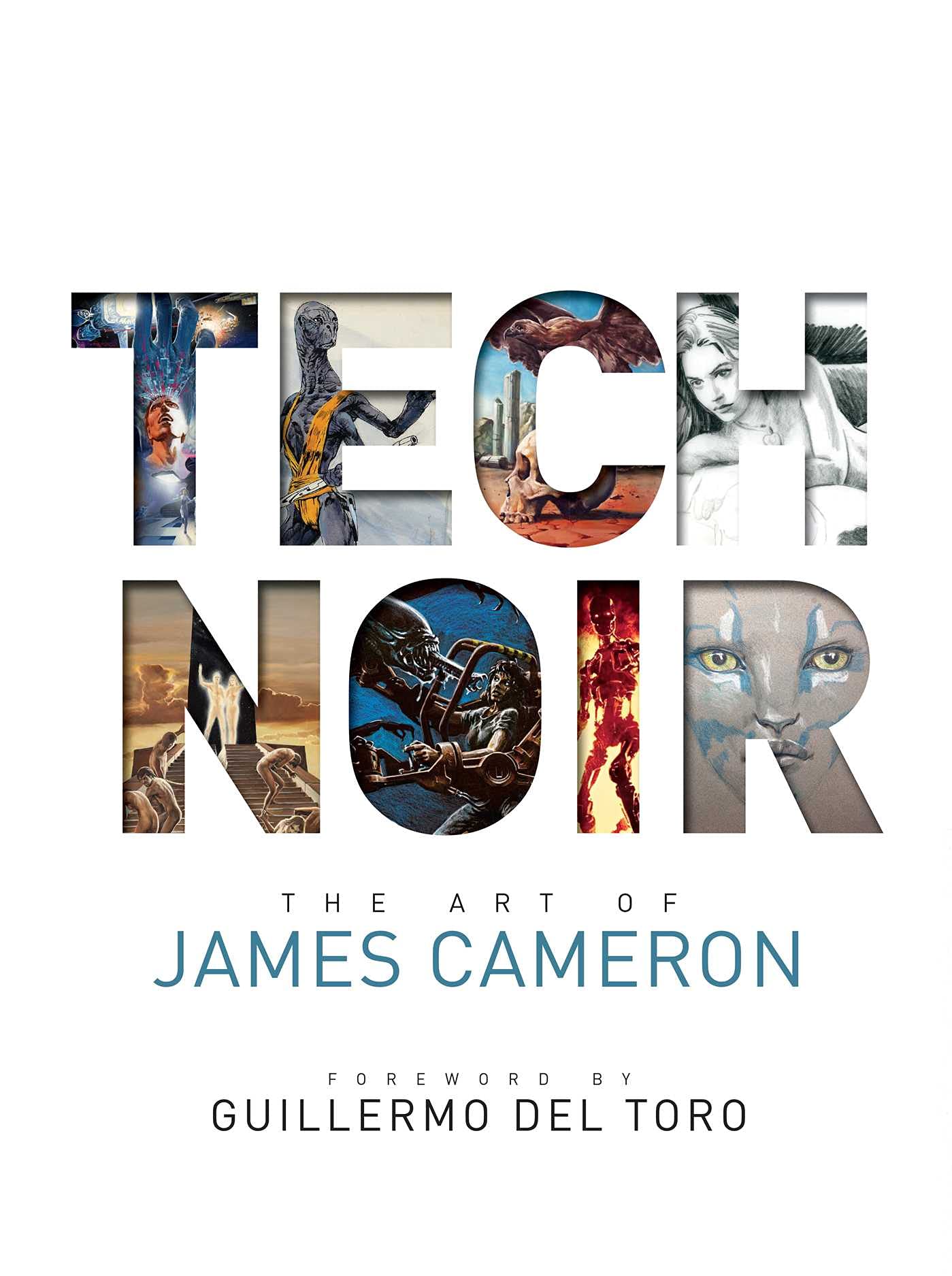 FICTION:
Scared to Death: The Novelization (By Matt Serafini)
A series of gruesome murders has Los Angeles in a panic. The police believe they're looking for a psychopath. The press screams that a satanic cult is on the loose. Only two people know the truth. Ted Lonergan, ex-cop-turned-novelist, fears the killer isn't human. Geneticist Sherry Carpenter suspects her former employer is connected to the carnage. Together they'll pursue a mysterious being through a city that's scared to death. But will they be the hunters, or the hunted? This edition includes an exclusive behind-the-scenes photo gallery.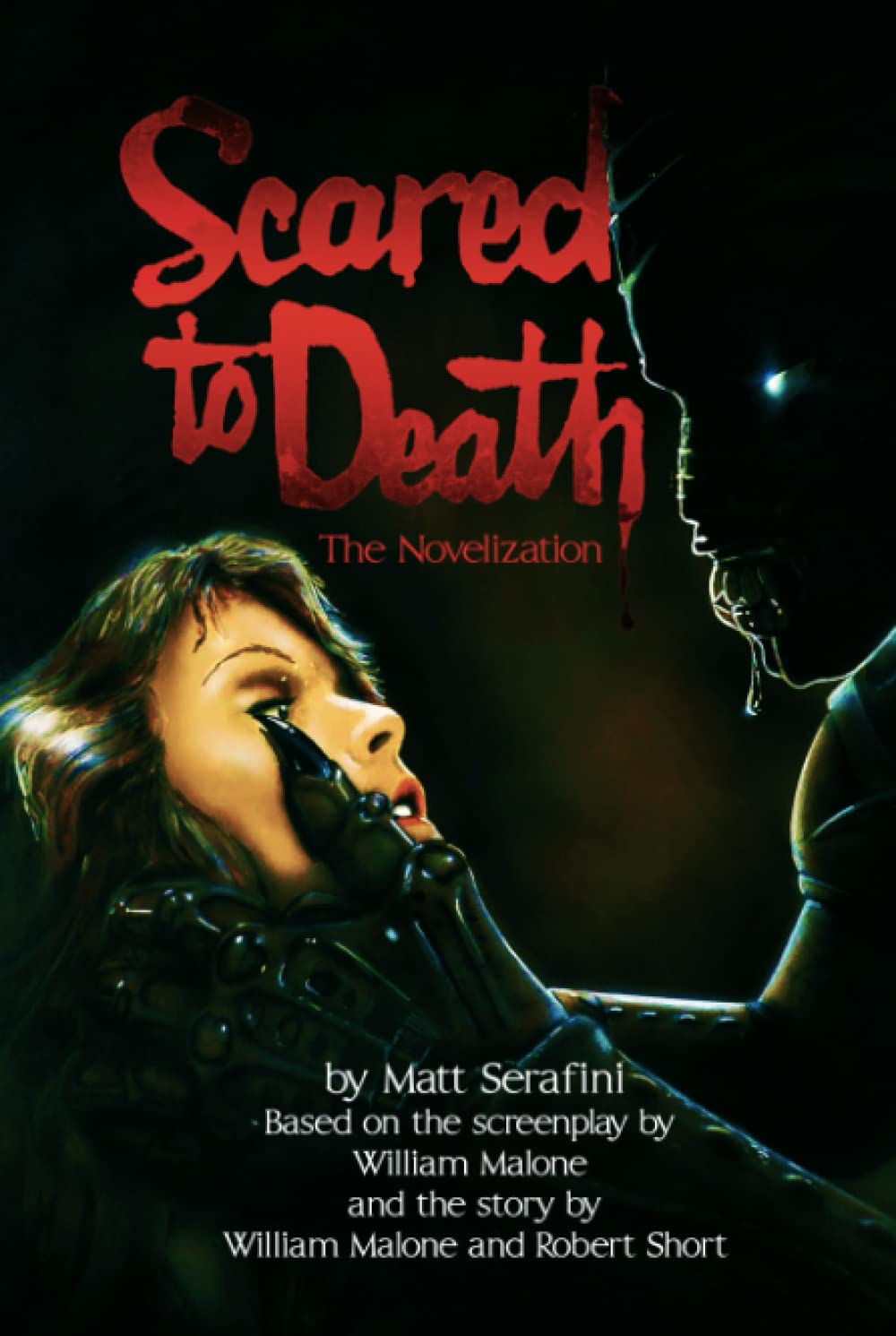 The Tricker-Treater and Other Stories (By Briana Morgan)
A woman agrees to take part in a creature's sick game to save the child she loves. A girl and her mother move into a nightmare house. Two brothers embark on a high-seas treasure hunt.
In this haunting collection, Briana Morgan shares stories of love, loss, and horrors both real and imagined.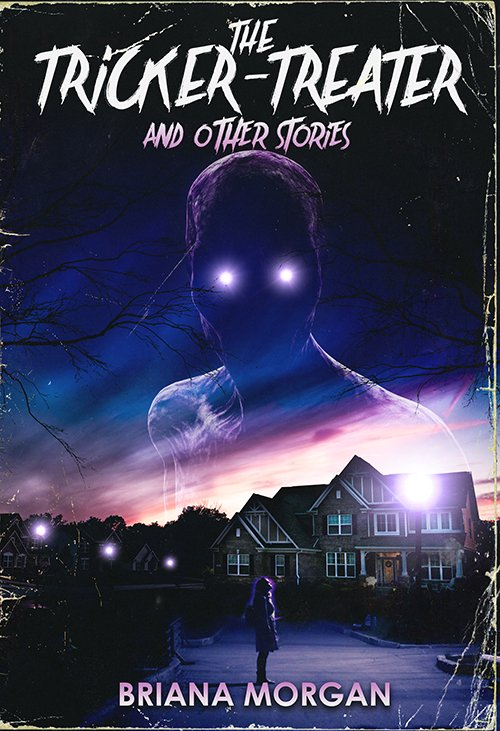 Return of the Living Elves (By Brian Asman)
When Christmas supply warehouse manager Jimmy tries to help new employee Tommy find a last-minute gift for his girlfriend, they accidentally unleash a long-forgotten and very seasonal genetic experiment with a taste for human flesh. As elf-zombie hybrids take over the small town of Pine Canyon, California, Jimmy fights to survive alongside Tommy's girlfriend, a Christpunk named Landfill, and a mysterious, PTSD-stricken soldier.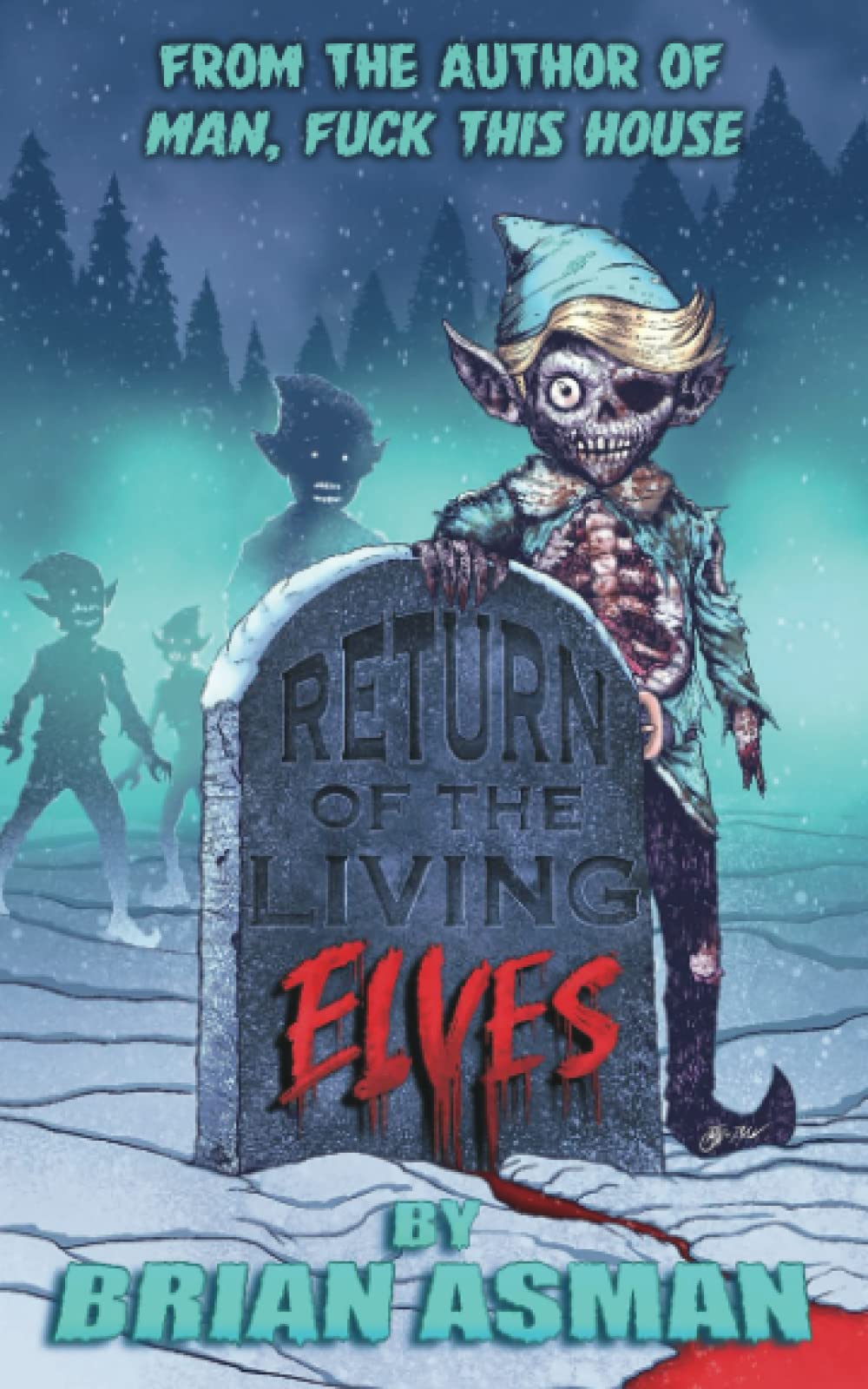 Fright Night: Origins (By Tom Holland and A. Jack Ulrich)
You think you know the whole story, don't you?
High school isn't going well for teenage horror fan Charley Brewster, still dealing with the loss of his father, he finds himself in his first serious relationship with the vibrant and beautiful Amy Peterson. If new love wasn't complicated enough Charley is also failing Trigonometry. Late one night while cramming for a test Charley spies something suspicious in the yard next door, two men carrying what appears.to be a coffin. What's going on in the old Victorian House and who are Charley's new neighbors?
Tom Holland returns to the world of Fright Night along with A. Jack Ulrich to lay the groundwork for a brand new trilogy!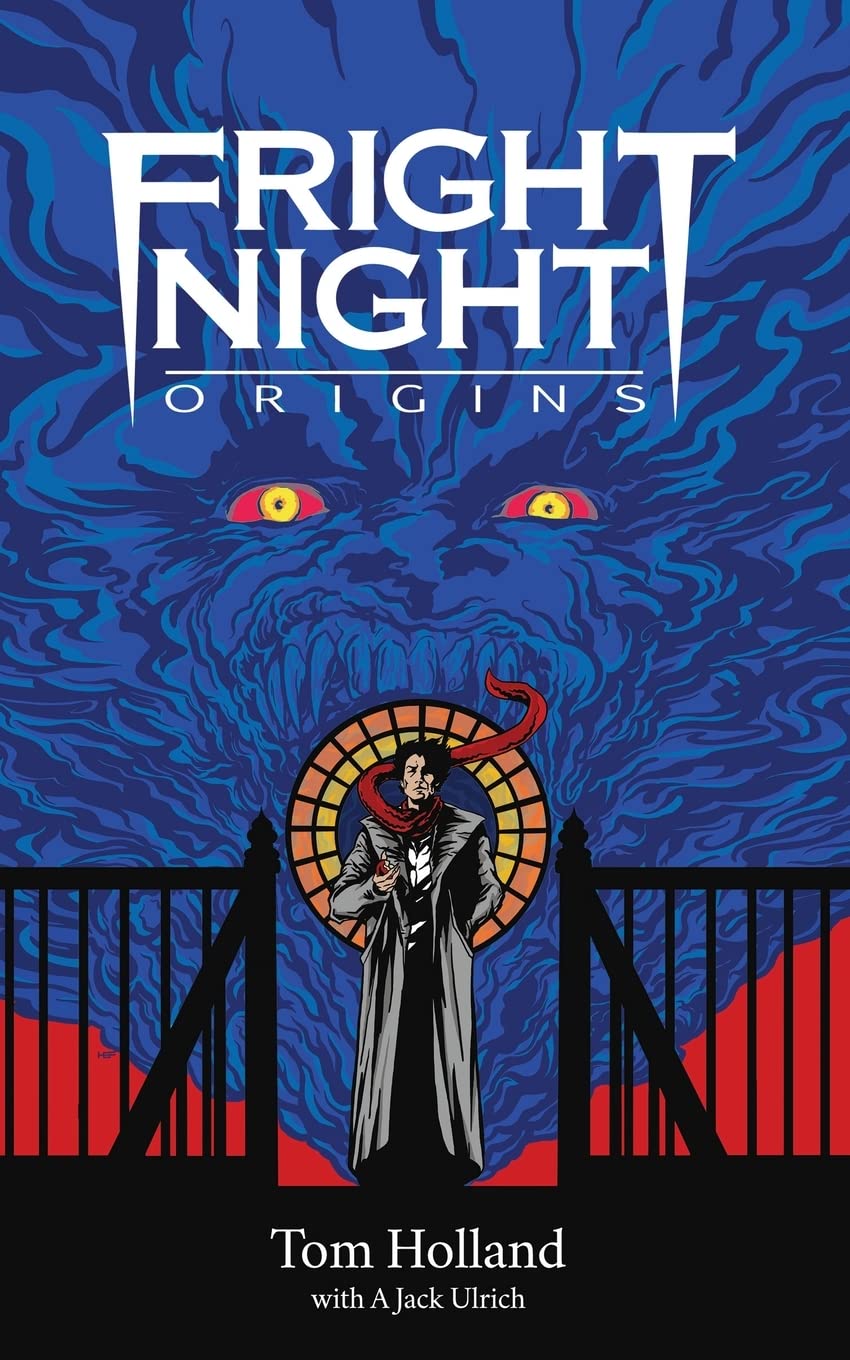 "I hate the dead. They have no self-control" - Sera. She is ghula - one of the extremely long-lived though not immortal flesh eaters whose lives can end in only one way - in resurrection as a hungry, ambulatory corpse who will spend the short days of its unlife rotting, eating, and infecting as many as possible. Sera compares her life to a dark comedy - trapped with an unwanted pregnancy for the past 600 years, constantly afraid that the fetus will die and go zombie in-utero, always cold and constantly running a fever like every other ghoul on the planet. Luckily, two things in life sustain her: her joy in hunting and destroying the Dead, and the constant seeking of comfort in warmth.
A Head Full of Ghosts (By Paul Tremblay)
The lives of the Barretts, a normal suburban New England family, are torn apart when fourteen-year-old Marjorie begins to display signs of acute schizophrenia.
To her parents' despair, the doctors are unable to stop Marjorie's descent into madness. As their stable home devolves into a house of horrors, they reluctantly turn to a local Catholic priest for help. Father Wanderly suggests an exorcism; he believes the vulnerable teenager is the victim of demonic possession. He also contacts a production company that is eager to document the Barretts' plight. With John, Marjorie's father, out of work for more than a year and the medical bills looming, the family agrees to be filmed, and soon find themselves the unwitting stars of The Possession, a hit reality television show. When events in the Barrett household explode in tragedy, the show and the shocking incidents it captures become the stuff of urban legend. 
Fifteen years later, a bestselling writer interviews Marjorie's younger sister, Merry. As she recalls those long-ago events that took place when she was just eight years old, secrets and painful memories that clash with what was broadcast on television begin to surface—and a mind-bending tale of psychological horror is unleashed, raising vexing questions about memory and reality, science and religion, and the very nature of evil.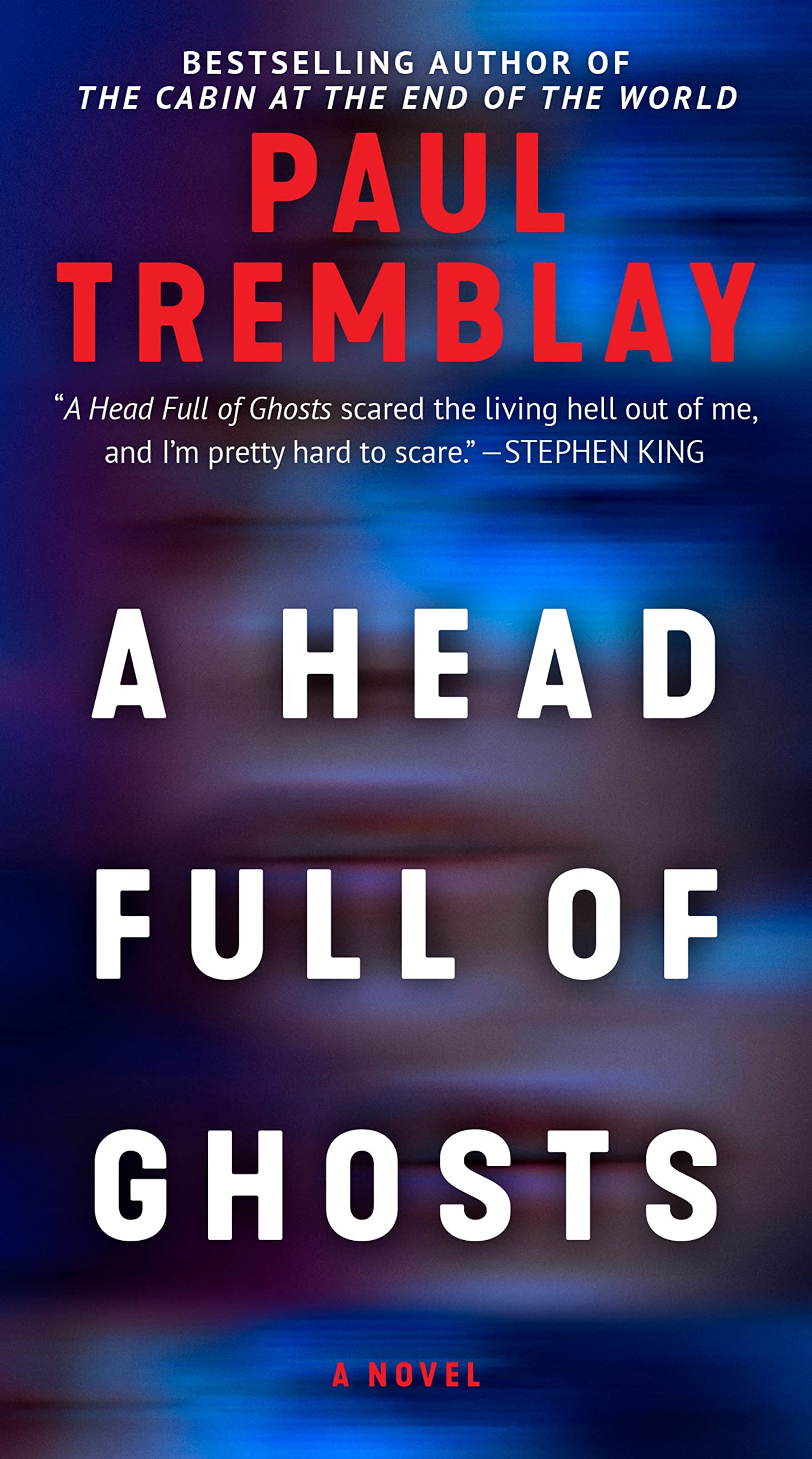 The Montague Twins: The Witch's Hand (By Nathan Page & Drew Shannon)
Pete and Alastair Montague are just a couple of mystery-solving twins, living an ordinary life. Or so they thought. After a strange storm erupts on a visit to the beach, they discover there is more to their detective skills than they had thought. Their guardian, David Faber, a once prominent professor, has been keeping secrets about their parents and what the boys are truly capable of.
At the same time, three girls go missing after casting a mysterious spell, which sets in motion a chain of events that takes their small town down an unexpected path. With the help of David's daughter, Charlie, they discover there are forces at work that they never could have imagined, which will impact their lives forever.
An exciting new graphic novel from innovative creators Nathan Page and Drew Shannon that is at once timely and thrilling.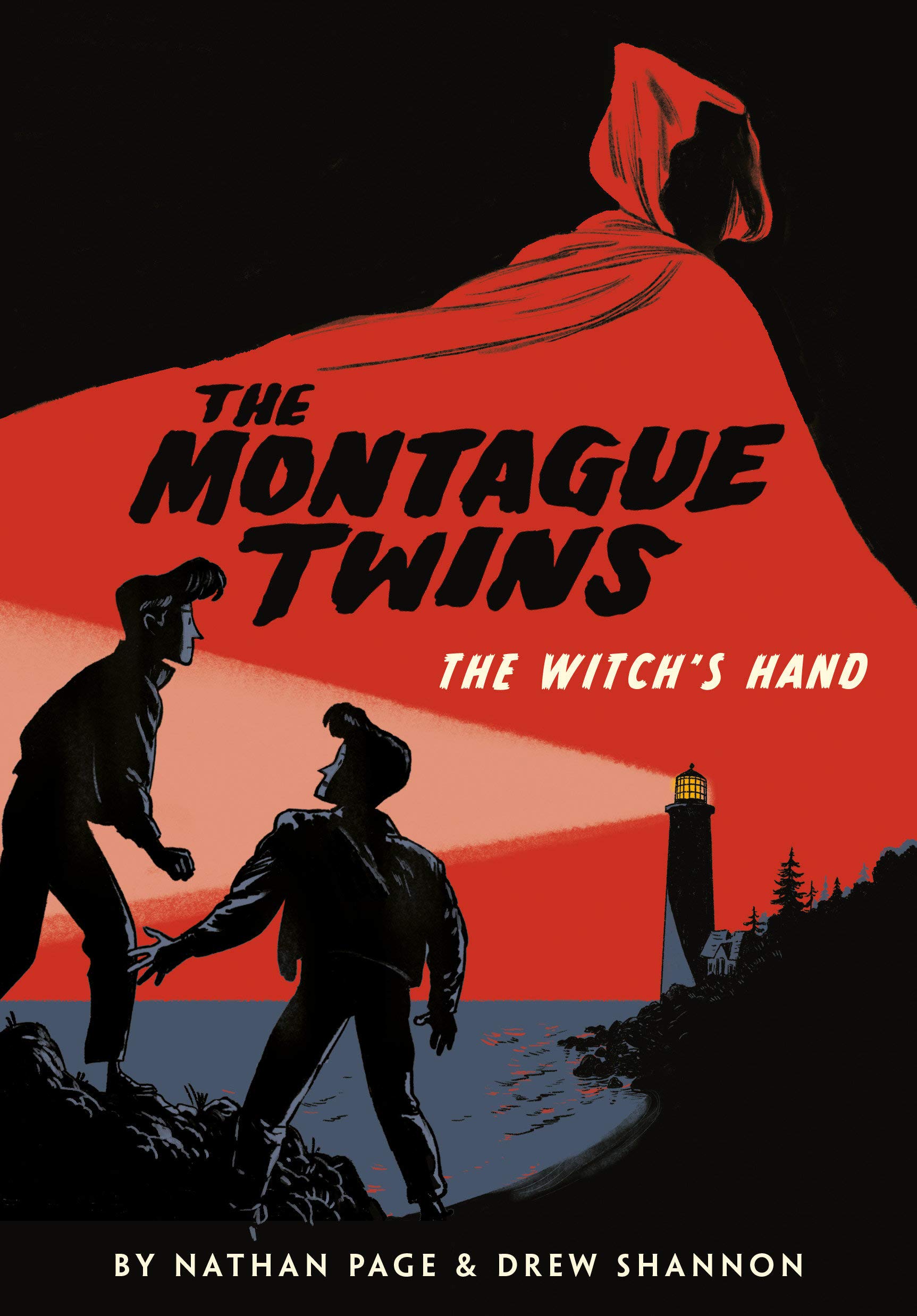 Charlie Reade looks like a regular high school kid, great at baseball and football, a decent student. But he carries a heavy load. His mom was killed in a hit-and-run accident when he was seven, and grief drove his dad to drink. Charlie learned how to take care of himself—and his dad. When Charlie is seventeen, he meets a dog named Radar and her aging master, Howard Bowditch, a recluse in a big house at the top of a big hill, with a locked shed in the backyard. Sometimes strange sounds emerge from it.
Charlie starts doing jobs for Mr. Bowditch and loses his heart to Radar. Then, when Bowditch dies, he leaves Charlie a cassette tape telling a story no one would believe. What Bowditch knows, and has kept secret all his long life, is that inside the shed is a portal to another world.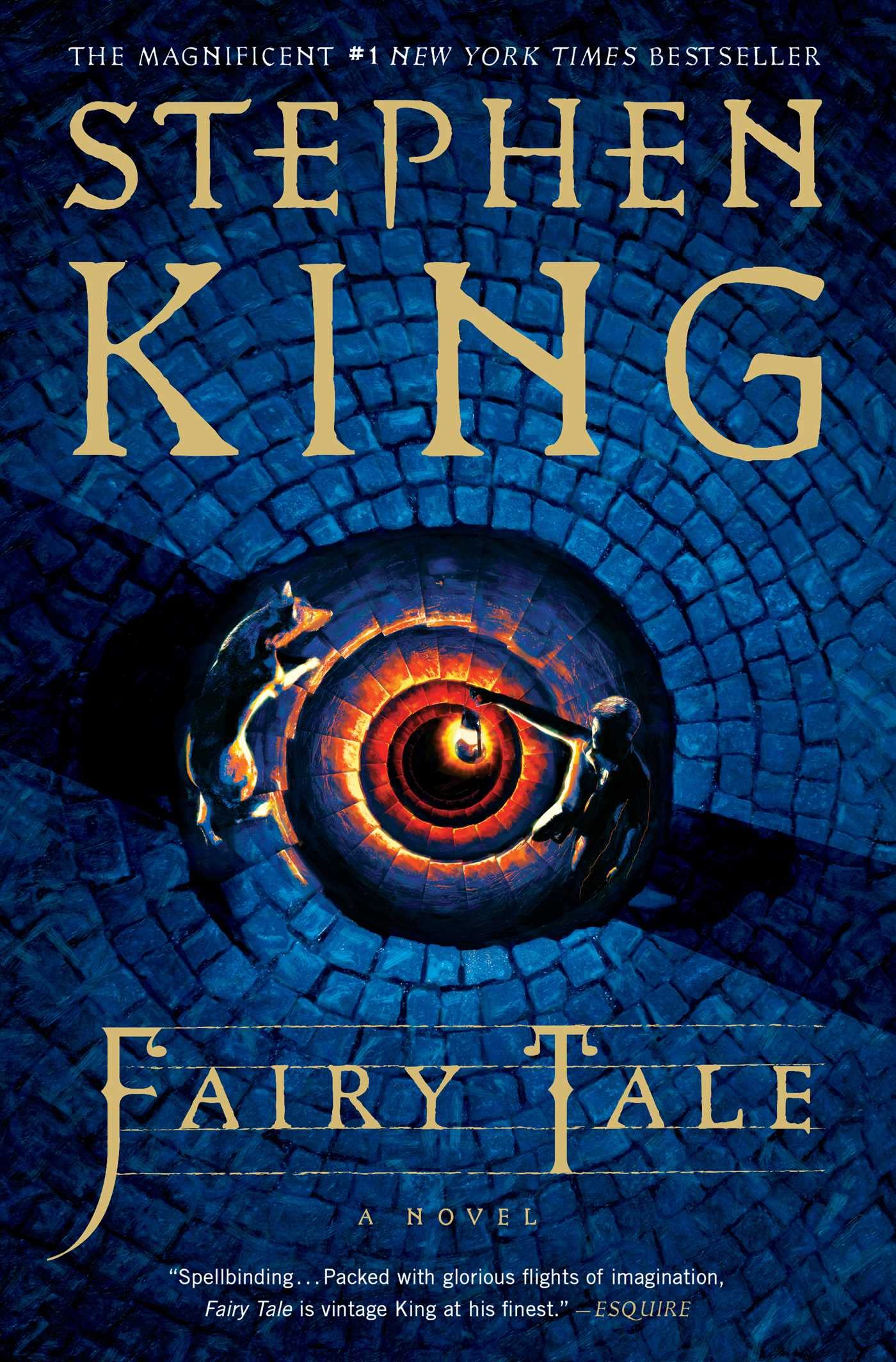 Revenge is on the program at this year's Splatterfest convention!
Horror authors, critics and fans from all over the world have gathered to share stories, enjoy each other's company, and to take part in the yearly Gross Out contest, a fan favorite.
But some attendees have arrived with ulterior motives. Clay Kayden, whose story at the last in-person Gross Out contest got him "canceled," wants to tear down the convention from the inside. Moira Mead is desperate to impress her favorite horror director, who's promised to option a story based on the weekend's readings. And Clay's former mentor, Guest of Honor David Ennis, just wants to find his muse again… no matter the cost.
In a weekend filled with violence and horror, no one will be spared from trauma, and only one author can reign supreme.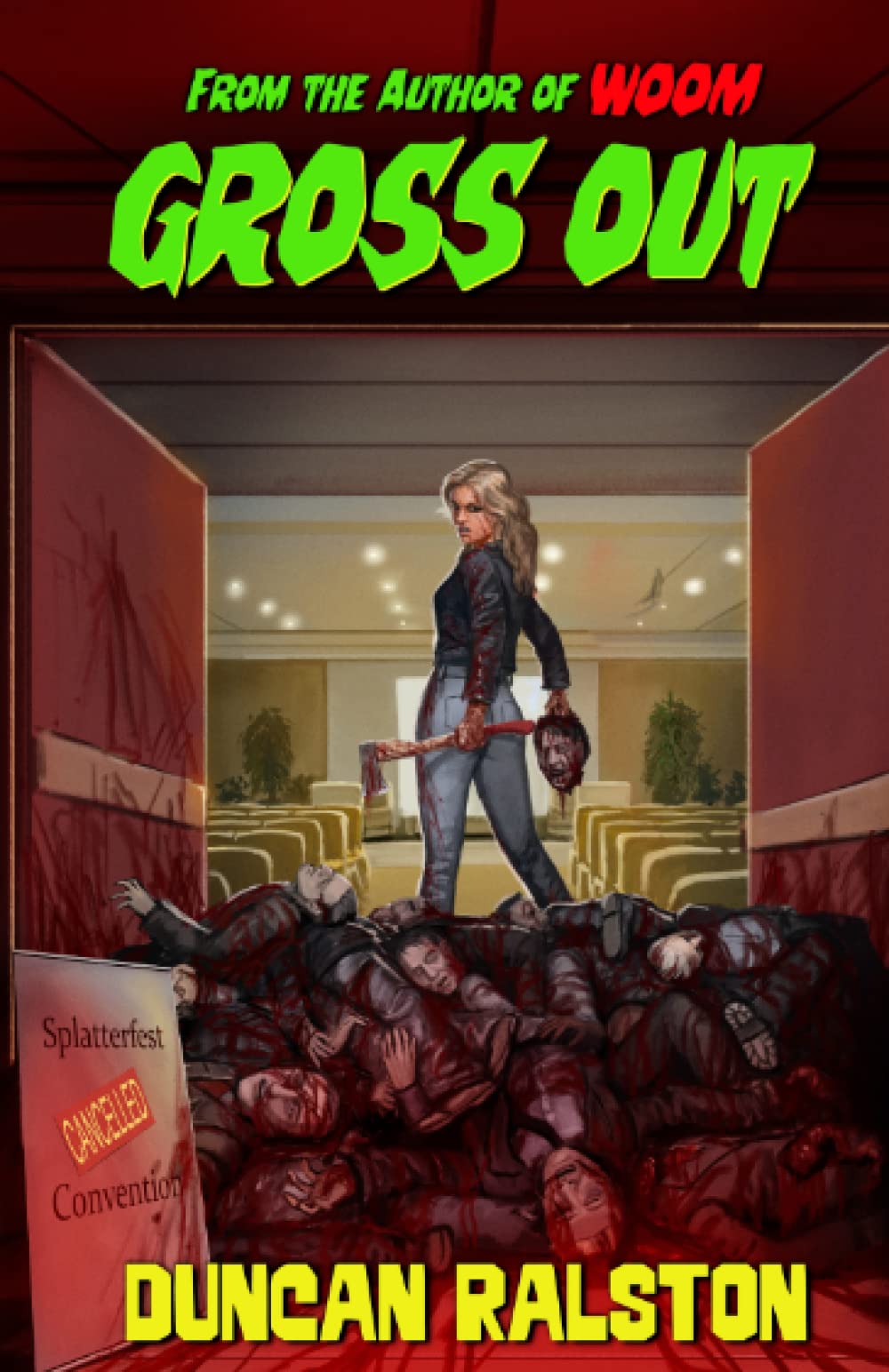 Welcome to the quiet neighborhood of Whispering Woods. It's a lovely place to live…as long as you follow the rules. Jeanette Singleton is a wife, mother, avid gardener, and also a bit of a serial killer. She doesn't see it that way, though. For her, it's a simple matter of following the rules. That isn't hard for most people. But there are others who bend, twist, and sometimes break the rules in order to get what they want and she can't have that. Not in her neighborhood. Jeanette tends to Whispering Woods like she tends to her garden—nurturing it, feeding it, weeding out invasive pests, watching it thrive. It's what makes her plan so perfect, so foolproof. You see, life requires structure and when it's compromised, chaos ensues. But Jeanette has found the answer to that problem. A place where evil decomposes and transforms into something useful. When new neighbors move in, she seizes the opportunity to welcome them. But as her life begins to intertwine with theirs, the lines of good and evil begin to blur. Blind trust is like a parasite and if Jeanette isn't careful, everything she's worked so hard to maintain will begin to rot.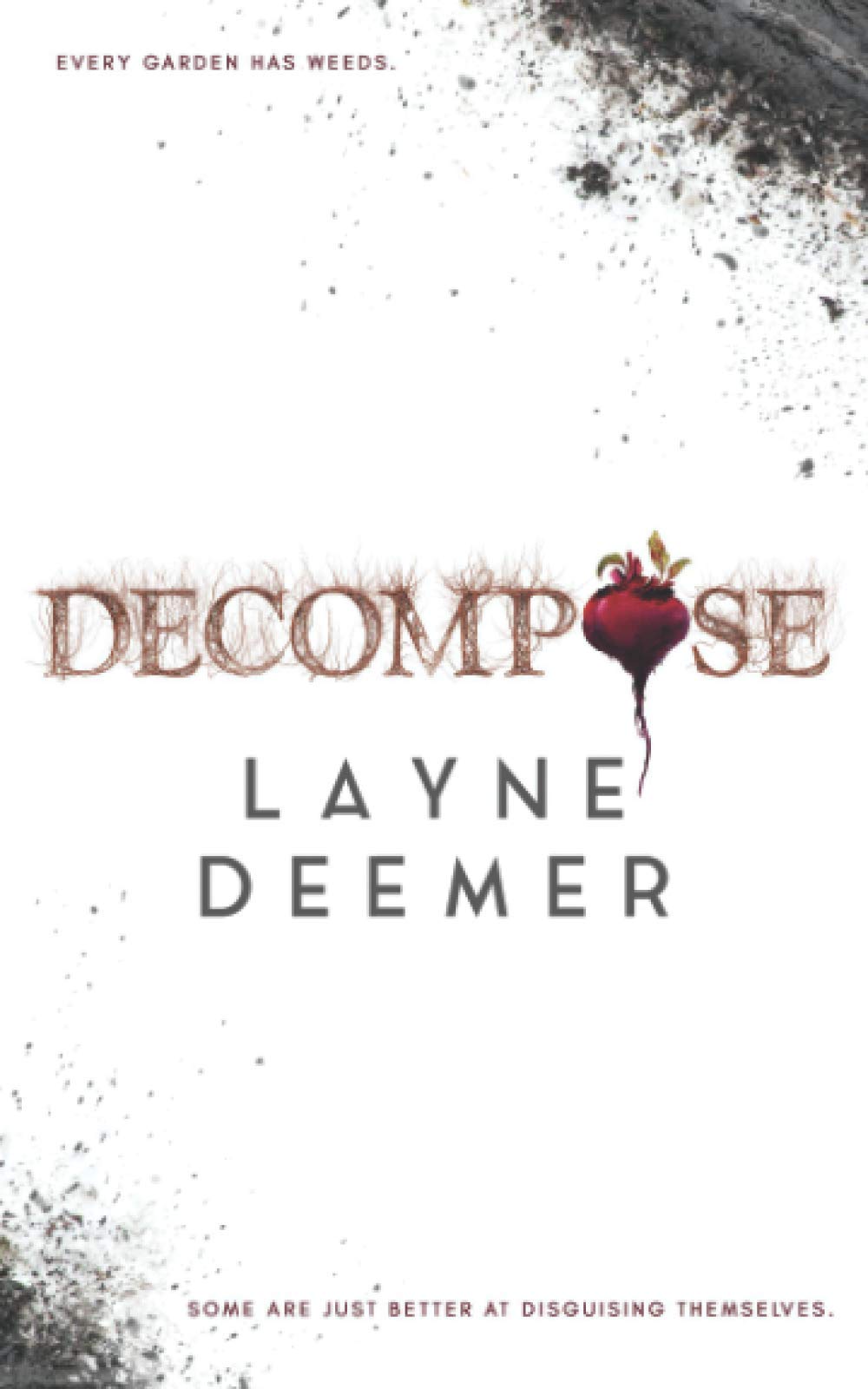 We Make Monsters Here (By Richard Newby)
In a country built on dreams, nightmares swell beneath the surface. Monsters face job insecurity in a new age. A group of former friends gathers for one last game. A pizza delivery driver's search for the ultimate high becomes an odyssey in body horror. Romance blossoms between a DJ and a woman who wants to be dinner. A soldier returns home from war but isn't what he seems. The lessons learned at a family dinner have bloody consequences. History darkens the present as an underground boxing match leads a young woman to a path of destruction. These stories and more sift through the pieces of 21st-century American wreckage as the pursuit for identity and belonging takes dark twists of fate. Discover what we've sown in this place we call home. Discover what happens when a society based on winning ultimately loses. Discover the truth, that above all else, We Make Monsters Here.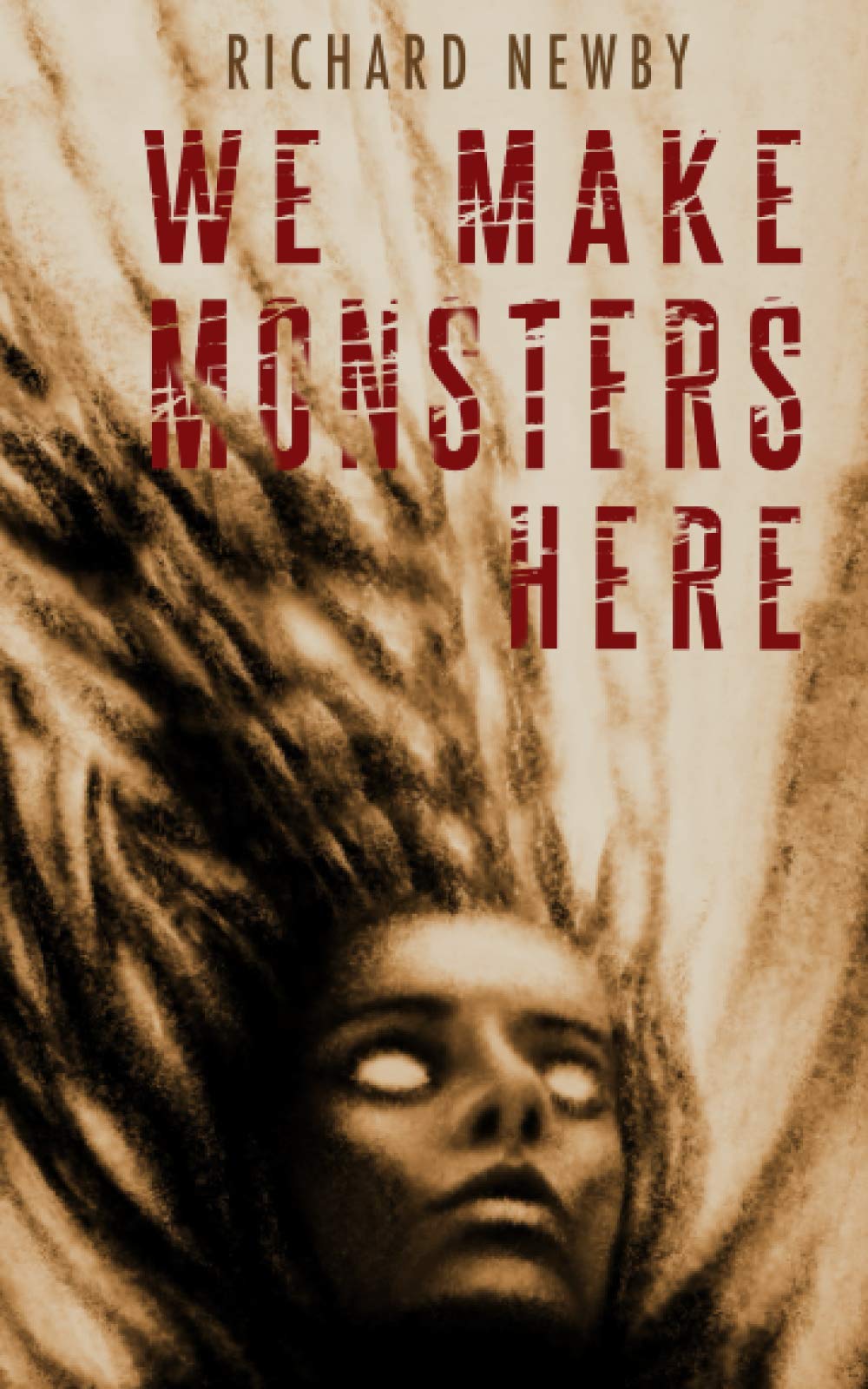 Vamp – The Novelization (By Christian Francis)
Welcome to the After Dark Club, a club on the wrong side of town where your first kiss may be your last.
Based on the screenplay to the 1986 cult classic, Vamp - the Novelization takes you on a journey of discovery, loss and redemption as AJ and Keith—two fraternity pledges—find themselves in a sleazy den of ancient evil, with little chance to escape, and a long time to wait until the sun rises again.
Bonus content includes the original shooting script, a photo gallery, an exclusive foreword by Richard Wenk and interviews with Donald P. Borchers, Dedee Pfeiffer, Alan Roderick Jones and Gedde Watanabe, - Vamp - the Novelization is not to be missed!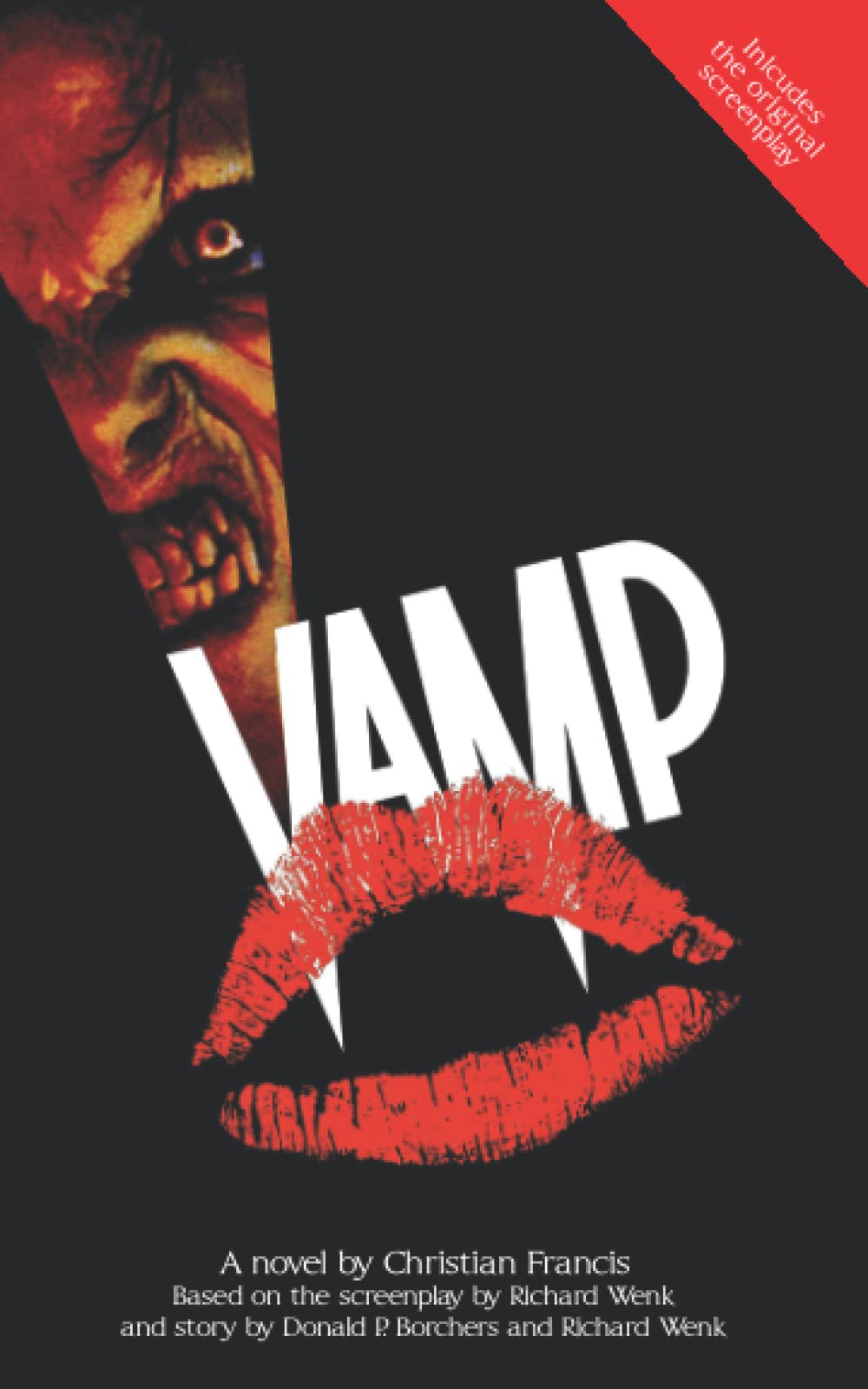 The Feast of the Innocents: A Novel of Astonishing Terror (By Colin Harker)
Winter 1665. Cyrus flees England to escape the human monster who murdered his father, but the horrors of Laughlin Priory are as inescapable. Pursued by a mysterious killer from France — haunted by a one-eyed chimney sweeper with sinister motives and an insatiable curiosity — in the Priory, Cyrus learns some secrets are worse than death.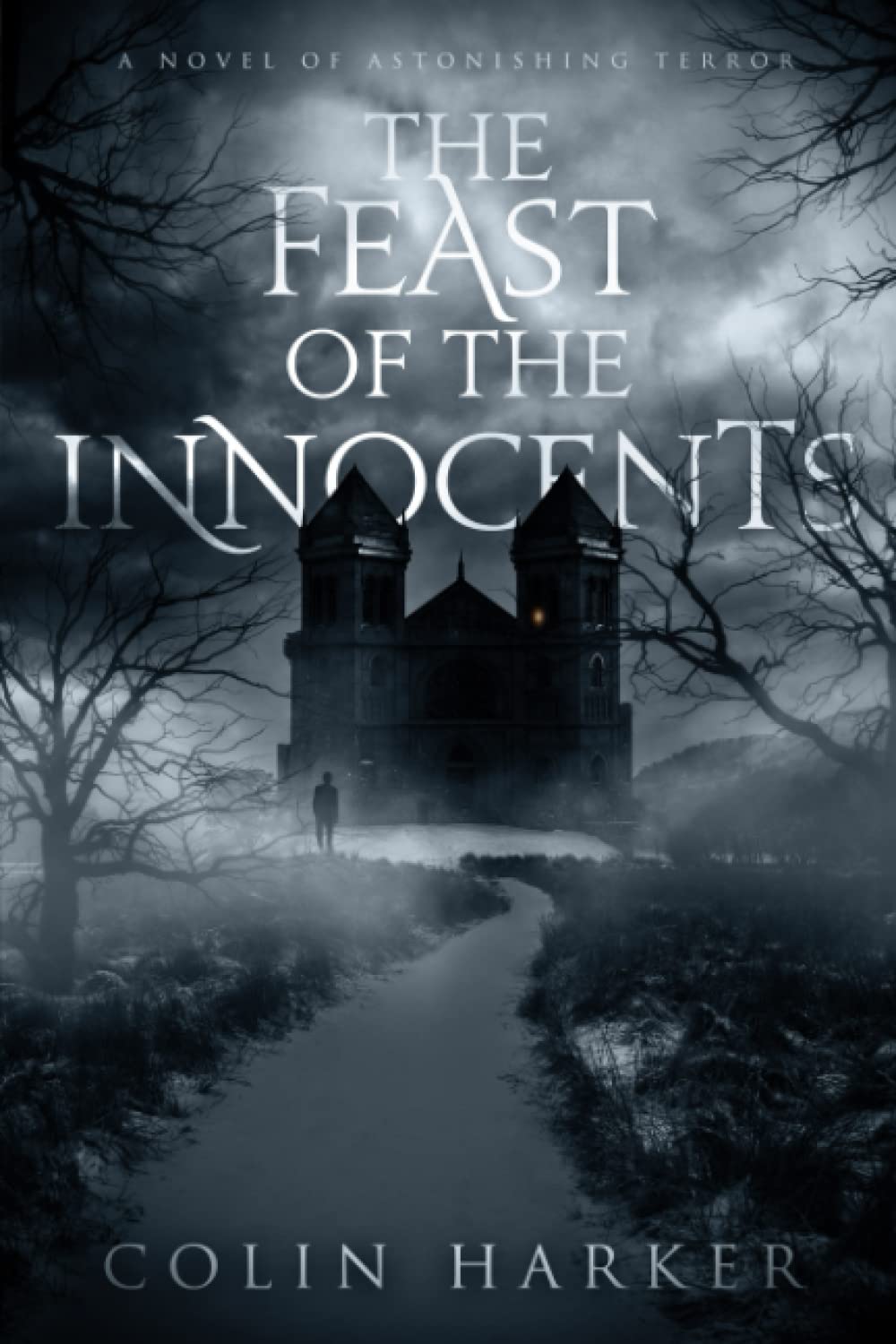 August's Eyes (By Glenn Rolfe)
When dreams start bleeding into reality, a social worker is forced to face the mistakes of his past.
A serial killer has found a way to make his land of graveyards a sinister playground to be bent at his sadistic will.
The secrets behind August's eyes will bring two worlds together, and end in a cataclysm of pain and ruin.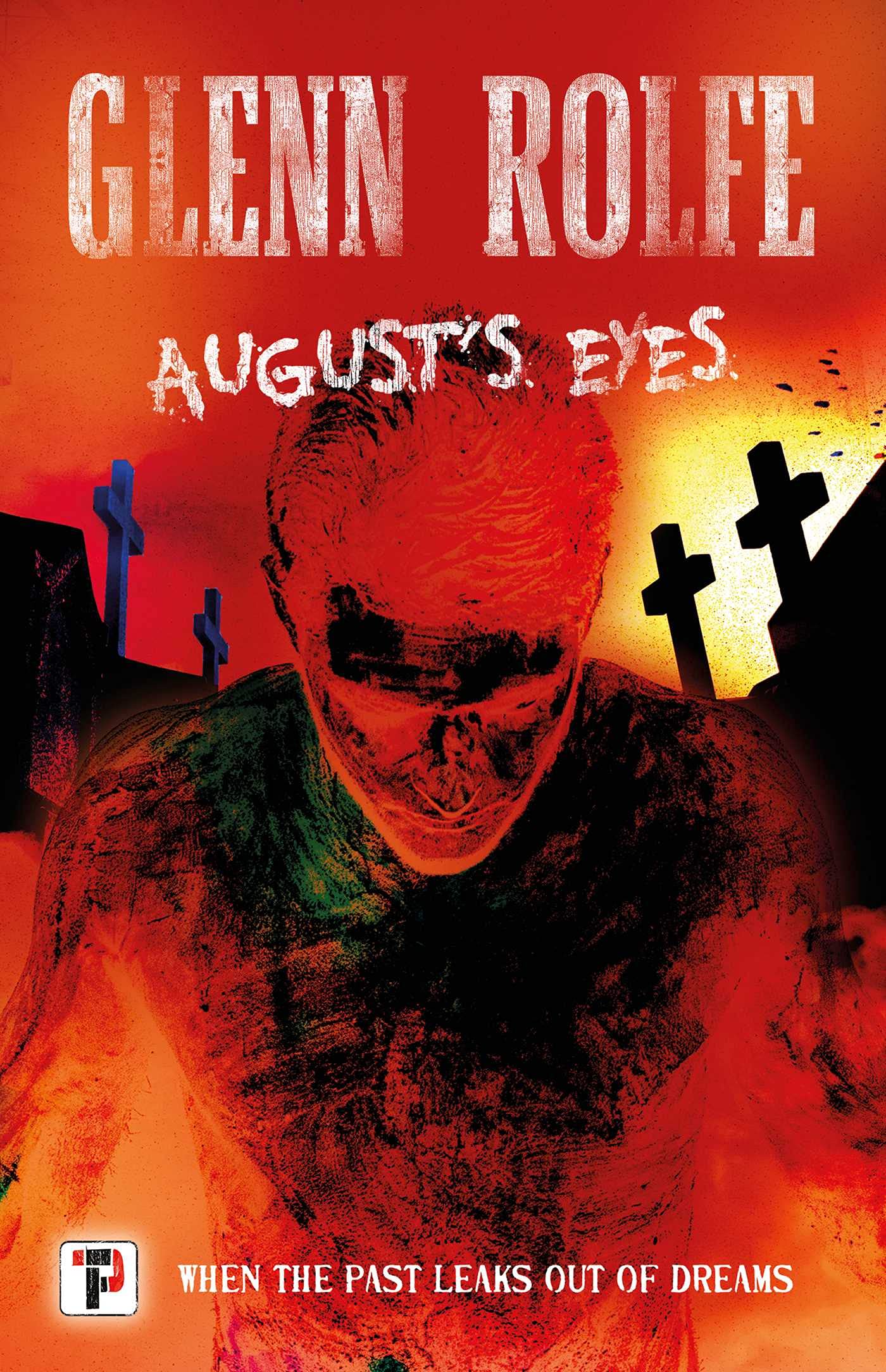 Wait for Me (By J.M. McKenzie)
Lisa is on a train, 20 miles from home, when the United Kingdom is hit by a terrifying bioterrorist attack, and a national emergency is declared. After she was separated from her husband, Neil, in the hours following the September 11th attack, she made him promise that, in the event of a similar crisis, their priority should be to go home and wait for each other there. Keeping her promise, and trusting Neil to keep his, she sets out on what she believes will be a quick and easy journey. But the world she once knew has changed forever and has become deadly and unpredictable. Will she make it back home to Neil? Will he be there? Will he wait for her?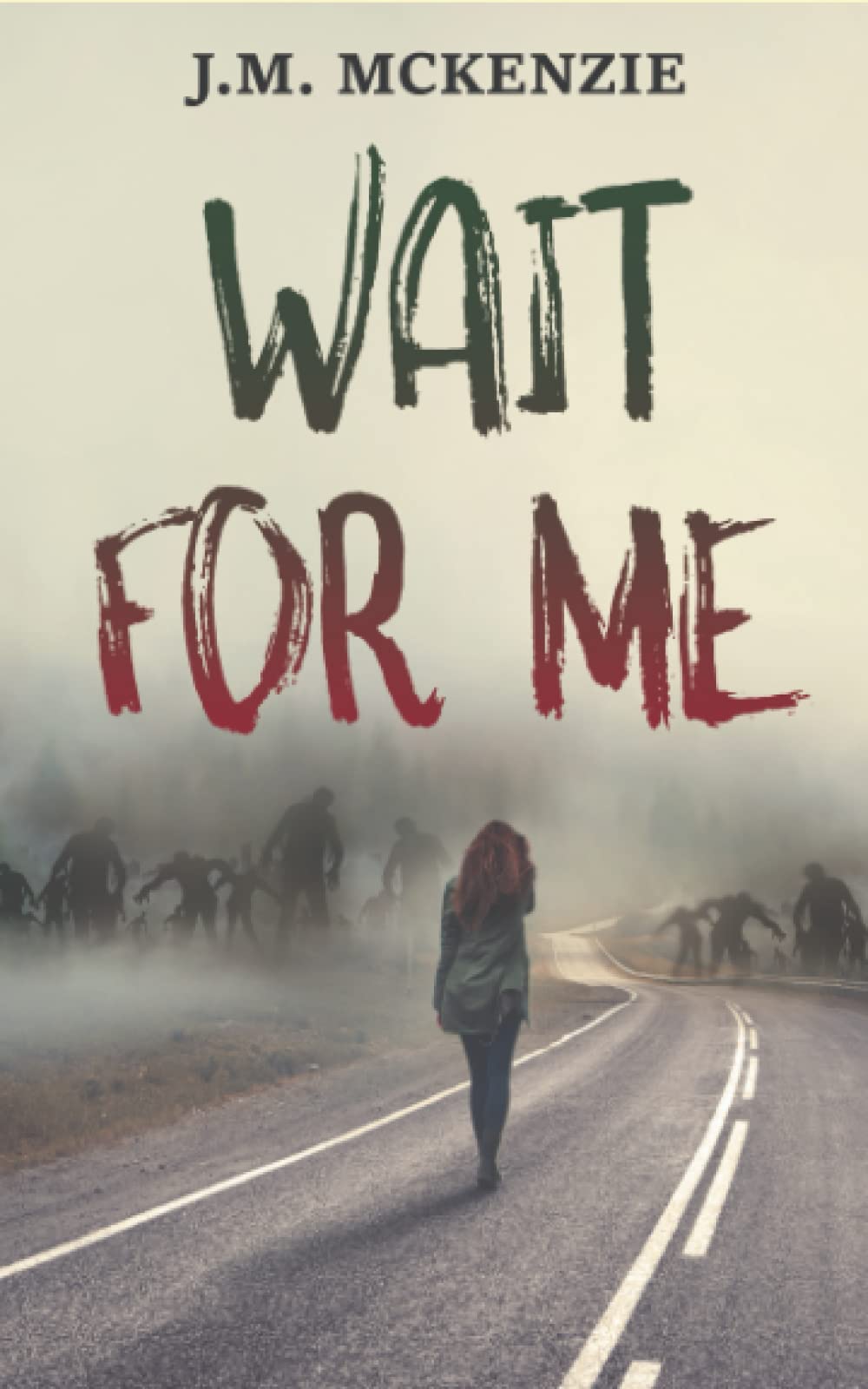 Asleep in the Nightmare Room (By T.J. Tranchell)
ASLEEP IN THE NIGHTMARE ROOM includes eleven short stories showcasing T.J. Tranchell's wide range of styles and characters; four poems that will stop your heart, make you laugh, and make you cry; and his own unique insights into the horror movies he's grown up with and the author who shaped much of his world.
Do you dare enter the nightmare room? If so, turn off the light, hide under the covers, and start to dream. Tranchell and his demons will be with you soon.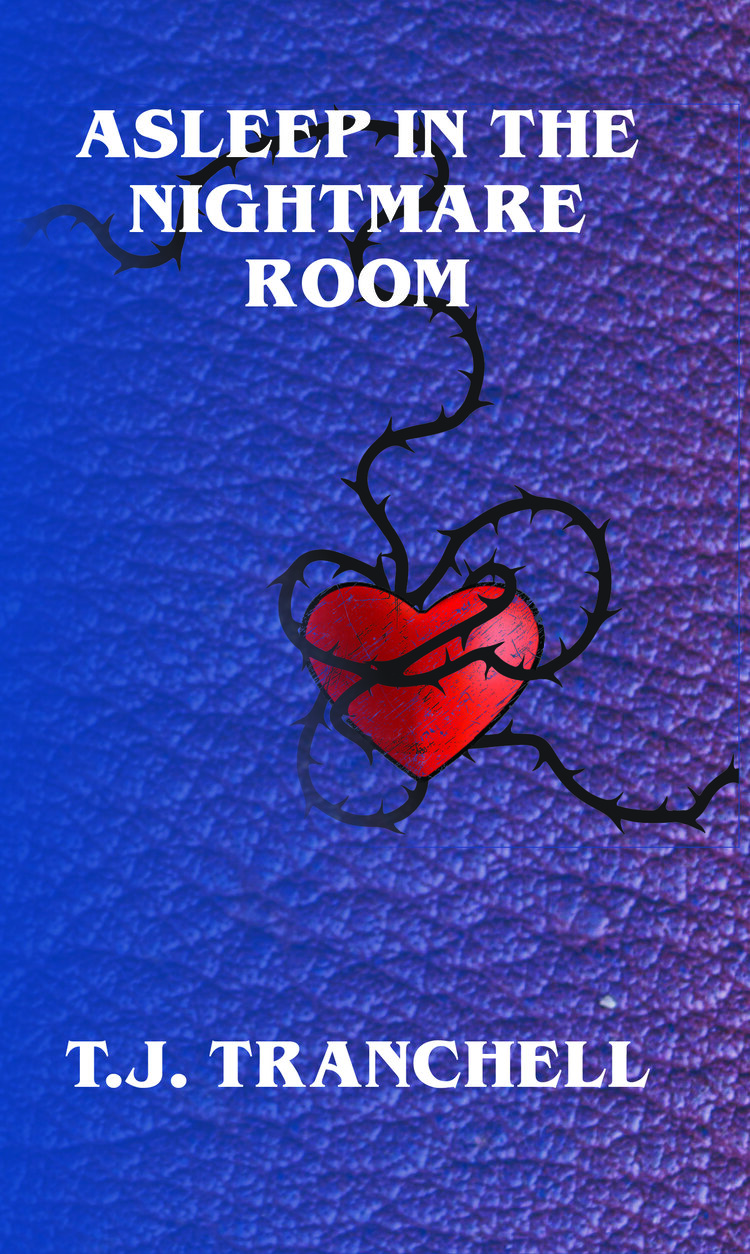 Slash-Her: An Anthology of Women in Horror (By Janine Pipe et al.)
21 women from across the world came together to evoke their inner Lizzie Borden and re-invent the slasher. Some embrace the tropes; others rip them to shreds. These powerful tales are provocative, contemporary, and need to be told.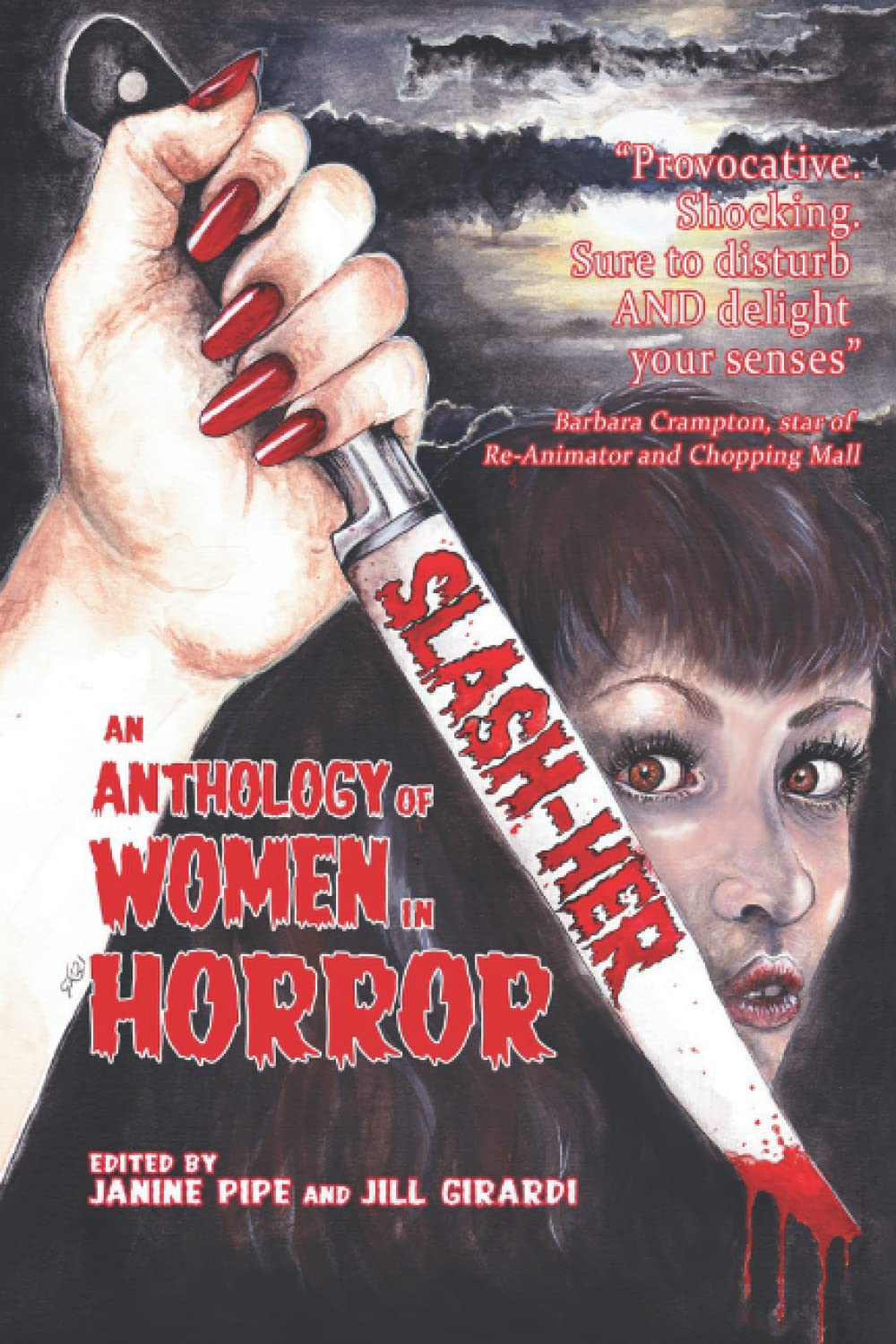 Abhorrent Siren (By John Baltisberger)
Something is mutating the aquatic wildlife on the South Texas border, making the animals larger, hungrier, and more vicious. Something is mutating the people of Texas, turning them into cannibalistic monsters driven by their basest instincts to feed, nest, and reproduce. Something approaches San Antonio, shaking the earth with each step, driving the mutating power forth and poisoning everything it comes across. Something...abhorrent. 
Abhorrent Faith (By John Baltisberger)
The sequel to 2021's critically acclaimed novel Abhorrent Siren has arrived! In a story that runs concurrently to the events of the previous book, an interfaith luncheon becomes the scene of unspeakable horror, as the ugliness of the human soul is laid bare figuratively and literally. Abhorrent Faith seethes with anger and hurt, before launching into a wildly violent and terrifying climax. Author John Baltisberger ripped his own heart out and left it on the page to craft this highly intelligent gut-punch slab of splatterpunk literature. You are not ready.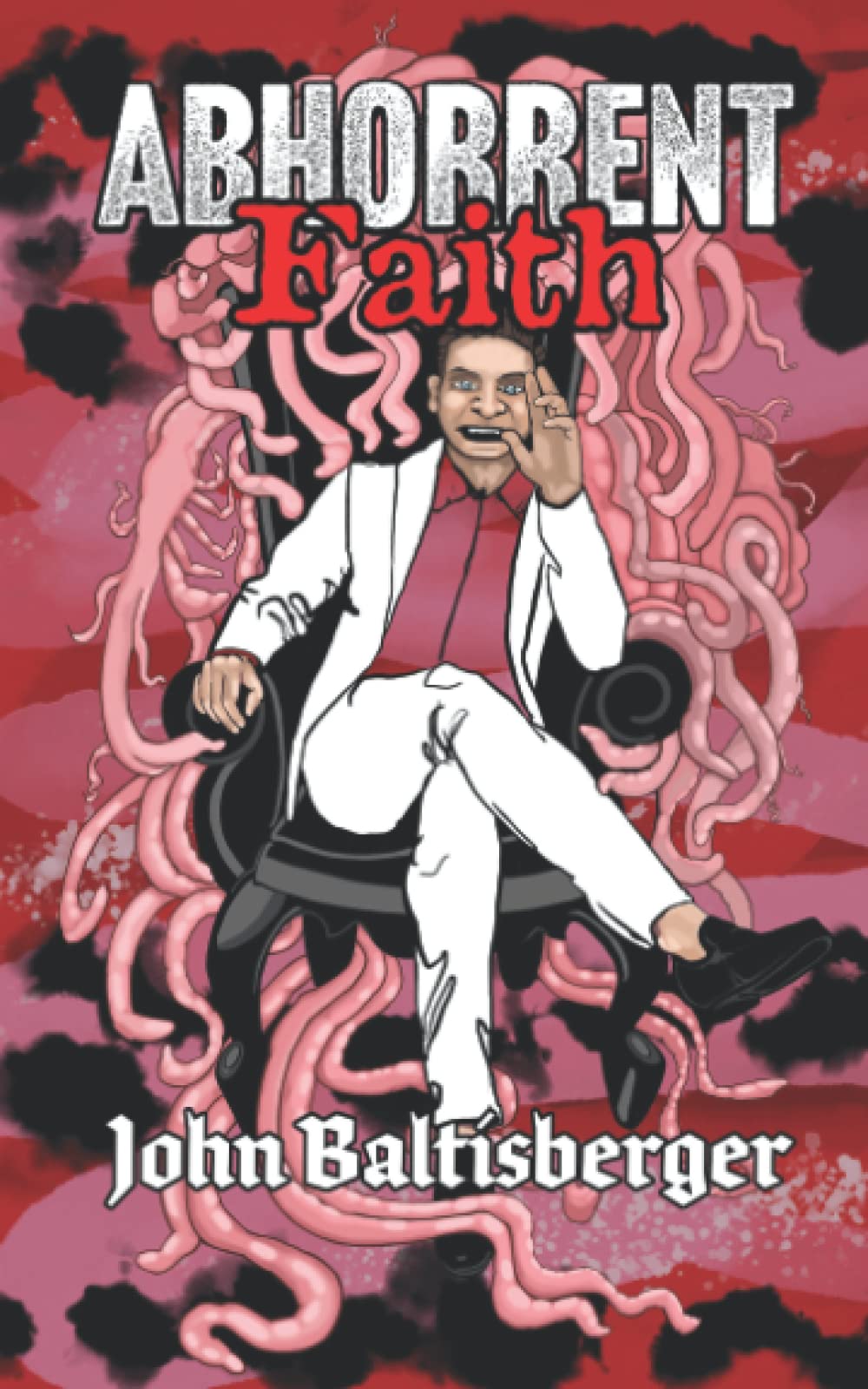 ---------
Go HERE to unwrap other installments of Heather Wixson's Holiday Gift Guide, and happy holidays to our readers from all of us at Daily Dead!