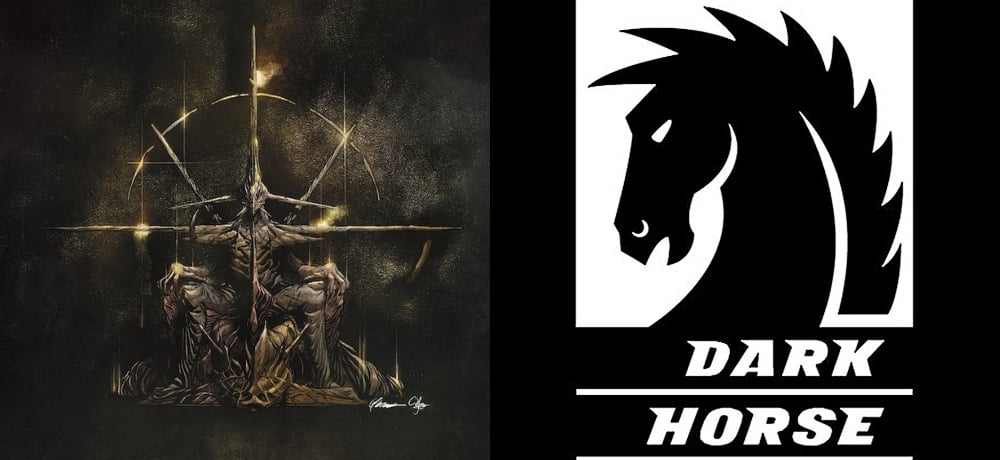 Last year, Dark Horse Comics adapted William Gibson's unproduced Alien 3 screenplay as a five-issue comic book series, and now they're teaming up with 20th Century Fox to give the same treatment to Dan O'Bannon's original Alien screenplay, which, as diehard Alien fans know, is different from the version that came to life on the big screen in 1979.
Written by Cristiano Seixas and based on O'Bannon's original screenplay for Alien (which also included story ideas that O'Bannon worked on with Ronald Shusett), Alien: The Original Screenplay will be a five-issue series featuring artist Guilherme Balbi and colorist Candice Han.
Originally known under titles such as Memory and Star Beast, the screenplay for Alien would go on to have many different drafts before filming began, changing and reconfiguring certain storylines from O'Bannon's initial version (although he was still given credit as the screenwriter, with Shusett also receiving story credit alongside O'Bannon). Alien: The Original Screenplay seeks to preserve O'Bannon's initial vision for the classic film, and the first issue will be released on April 22nd, just days before Alien Day.
We have the official press release with more details below, as well as the cover art for the first issue of Alien: The Original Screenplay:
Press Release: MILWAUKIE, Ore., (January 16, 2020)—Dark Horse Comics and Twentieth Century Fox, with writer Cristiano Seixas, artist Guilherme Balbi (Predators, Superboy), and colorist Candice Han, adapted from the screenplay written by Dan O'Bannon, brings you Alien: The Original Screenplay.

Alien: The Original Screenplay presents an alternate line of events initially conceived by Dan O'Bannon before it became the Alien motion picture manuscript.

En route to back to Earth, the crew of the starship Snark intercepts an alien transmission. Their investigation leads them to a desolate planetoid, a crashed alien spacecraft, and a pyramidic structure of unknown origin. Then the terror begins . . .

Alien: The Original Screenplay #1 (of five) goes on sale April 22, 2020, just in time for Alien Day celebrated on April 26th! Alien: The Original Screenplay is available for pre-order at your local comic shop.

ABOUT DARK HORSE COMICS

Founded in 1986 by Mike Richardson, Dark Horse Comics is an excellent example of how integrity and innovation can help broaden a unique storytelling medium and transform a company with humble beginnings into an industry giant. Under a new partnership with Vanguard Visionary Associates, Dark Horse is positioned to further expand its reach globally with publishing, products, and filmed entertainment. Over the years, Dark Horse has published the work of creative legends such as Yoshitaka Amano, Margaret Atwood, Paul Chadwick, Geof Darrow, Will Eisner, Neil Gaiman, Dave Gibbons, Faith Erin Hicks, Kazuo Koike, Matt Kindt, Jeff Lemire, Mike Mignola, Frank Miller, Moebius, Chuck Palahniuk, Wendy Pini, and Gerard Way. In addition, Dark Horse has a long tradition of establishing exciting new creative talent throughout all of its divisions. The company has also set the industry standard for quality licensed comics, graphic novels, collectibles, and art books, including Aliens, Stranger Things, Avatar: The Last Airbender, The Legend of Korra, Predator, Minecraft, The Legend of Zelda, Super Mario, Dragon Age, James Cameron's Avatar, Game of Thrones, Mass Effect, StarCraft, The Witcher, and Halo. Today, Dark Horse Comics is one of the world's leading entertainment publishers.