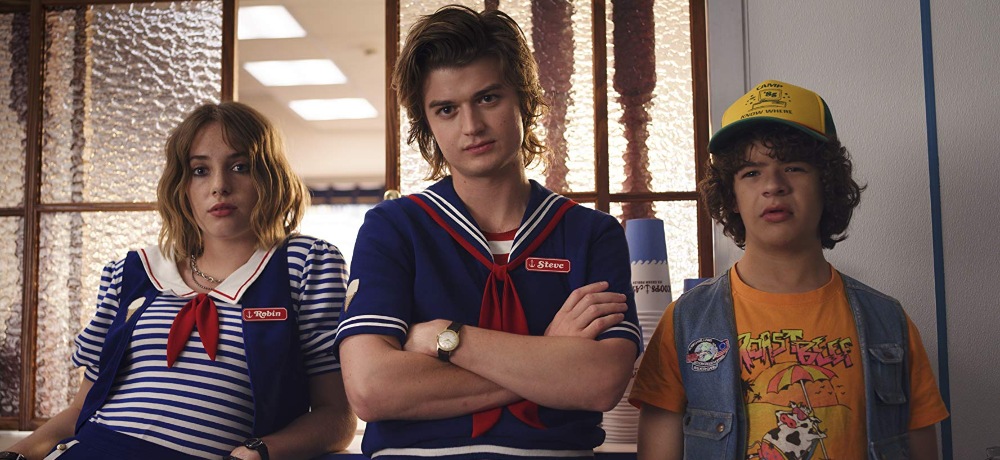 Like any living, breathing person, the horror genre went through a lot of changes between 2010 and 2019, but the one constant throughout the decade is that the genre continued to showcase more and more new voices and new stories (as well as many new takes on previously told stories). When you look back at the years behind 2010, I remember waiting weeks (and sometimes months) in between major horror releases in theaters, but I had to do double feature screenings just to keep up with a prolific year of horror at the cinema (and that's not including what was being released on bookshelves and streaming services). Before history threw the last shovelful of dirt on another decade's grave, 2019 proved that the golden age of horror has no intention of dying as we move into the 2020s, giving me plenty of viewings, readings, and experiences to include on my favorites list this year.
The Twilight Man: As synonymous with The Twilight Zone as its iconic opening theme music, Rod Serling is forever the face (usually accompanied by a cigarette) of a show that changed television and continues to influence creative artists more than 60 years after its premiere. It turns out that the most interesting Twilight Zone tale of them all, though, is the story of the man who created it. In the graphic novel The Twilight Man (published by Humanoids), writer/artist Koren Shadmi brings Serling's stranger-than-fiction story to life like never before, shedding a light not only on Serling's creation of The Twilight Zone, but the long road he took to get there as well. This is a must-read for not only Twilight Zone fans, but also anyone determined to make a mark in their profession—no matter what dimension it may be in.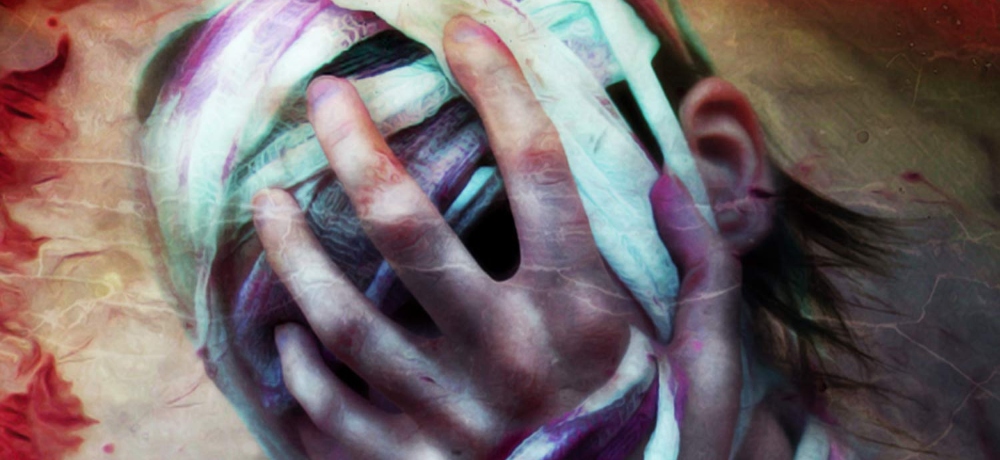 Skinwrapper: Back in 2017, Stephen Kozeniewski's The Hematophages became one of my all-time favorite books, so when I learned that Sinister Grin Press published a prequel novella to the masterful sci-fi horror story, it quickly climbed to the top of my to-read list, and it did not disappoint. A tense tale of organ-harvesting space pirates and a young woman doing everything she can to stay out of their flesh-flaying grasp, Skinwrapper is a superbly paced game of cat and mouse that transports readers to a hellish corner of distant space. If you haven't read The Hematophages, you can still enjoy Skinwrapper, but if you love The Thing, Event Horizon, and Alien, and you haven't read either one of Kozeniewski's stories set in the dark ink of deep space, you're doing yourself a disservice.
Blossoms 666: Ever since Archie Comics published the first issue of Afterlife with Archie back in 2013, the town limits of Riverdale have expanded to include the limitless possibilities of the horror genre, whether it be with werewolves in Jughead: The Hunger, bloodsuckers in Vampironica, or the Anti-Christ in Blossoms 666. I received the lattermost title in trade paperback this Christmas from Secret Santa extraordinaire Tamika Jones, and I couldn't turn the pages fast enough. Written by Cullen Bunn (one of the most prolific horror comic writers working today) and featuring devilish artwork by Laura Braga, Blossoms 666 takes an Omen approach to the Blossom family, with Cheryl and her twin brother Jason competing for the Anti-Christ throne. Since Cheryl and Jason are already uber-competitive, the story feels like a perfectly natural addition to the ever-growing Archie Horror world. What impresses me the most, though, is Bunn's take on Archie and the gang, as he plays with our expectations of these well-known characters to create a compelling and at times unexpected ensemble. Here's hoping we get more issues of Blossoms 666 beyond its initial five-issue arc, because it ends with one hell of a cliffhanger (pun fully intended).
Popcorn Frights Film Festival: When you think of a horror hub on the East Coast, Salem might be the first town that comes to mind, but father south in Fort Lauderdale, horror is alive and well thanks to the amazing team behind the Popcorn Frights Film Festival. I was fortunate to attend and serve on the jury for the fifth annual festival, and I was endlessly impressed with the horror cinema celebration. Taking place at the historic Savor Cinema and run by co-founders Marc Ferman and Igor Shteyrenberg, along with their team of hard-working staff members and volunteers, Popcorn Frights 2019 featured an eclectic lineup of horror films from around the world, but even more fun than watching the films was seeing the writers, directors, and stars of the movies in attendance watching their efforts on the big screen—in many cases for the first time. Thanks to Popcorn Frights, the horror genre is alive and well in South Florida.
Scary Stories to Tell in the Dark: Adapting the beloved (and notorious) book trilogy by Alvin Schwartz and Stephen Gammell is a daunting task, but director André Øvredal does an admirable job of doing just that with his big screen adaptation of Scary Stories to Tell in the Dark. I was pleasantly surprised with how dark Øvredal and producer/co-writer Guillermo del Toro went with the material, not because I didn't think they could do it, but because they were given the creative freedom to push the envelope when the story called for it. And boy does it call for it often, particularly with creepy performances by performance artists Javier Botet and "Twisty" Troy James. This is another movie I'd love to see a sequel to, especially since there are some intriguing questions left to be answered by film's end (which is not exactly a happy one for all of the characters).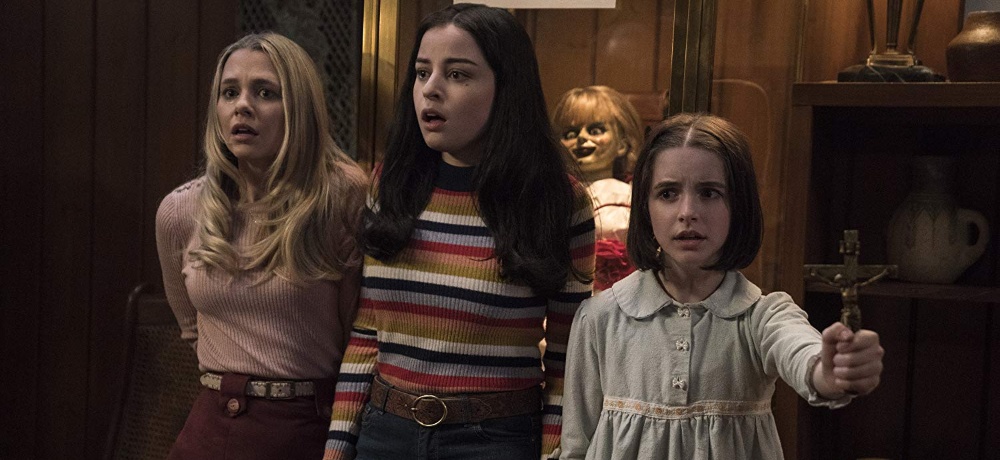 Annabelle Comes Home: At the top of the my "I wish this movie existed when I was a kid" list, Annabelle Comes Home is fun and frightening with a capital "F." Since Gary Dauberman has written the screenplays for most of The Conjuring spinoff movies, I was excited to see what he would do in the director's chair for the first time, and he did not let me down, delivering the most fun entry in The Conjuring universe yet (I still reserve the scariest entry slot for 2013's The Conjuring). Bolstered by endearing performances by Mckenna Grace, Madison Iseman, and Katie Sarife, Annabelle Comes Home has the playful spirit of a Goosebumps book combined with the real danger of a Fear Street novel, and I can only imagine how fun it would have been to watch this at a sleepover in the '90s/early 2000s.
Happy Death Day 2U: The only movie I saw twice in theaters in 2019, Happy Death Day 2U does everything a sequel should do: expand on the world established in its predecessor, continue to develop its characters, and build a quantum reactor capable of time travel. Okay, so that last one may not apply to all sequels, but it sure works like gangbusters here. Christopher Landon proves once again that he's a master of combining comedy with heart-tugging emotion, and Jessica Rothe is truly a revelation as Tree Gelbman, one of the most memorable horror movie characters of the 2010s. Fingers crossed that someday, somehow, we'll get a third Happy Death Day film (I'm looking at you, streaming services). In the meantime, I have Paramore's "Hard Times" stuck in my head to tide me over.
Crawl: Popcorn Frights wasn't the only horror to take place in Florida this year, as Alexandre Aja's Crawl took a big bite out of the Sunshine State with its story of a daughter, an estranged father, and a whole horde of hungry-as-hell alligators. Crawl starts at 11 (more like 20 if you watch the motion comic alternate opening on the Blu-ray) and only gets more intense from there. Much like the films of Fede Alvarez (I'm looking at you Don't Breathe and Evil Dead), every breath inhaled and step taken in Crawl is earned. Nobody is safe—especially the audience, and I wouldn't want it any other way.
IT Chapter Two: Is it as consistently horrifying as IT Chapter One? Probably not, but IT Chapter Two doubles down on its twisted sense of imagination, bringing even more forms of the shape shifting It to life on screen in haunting fashion. Bill Skarsgård is once again fantastic as It's favorite appearance, Pennywise, and the scene under the bleachers ranks right up there with a certain scene from Doctor Sleep as being one of the most unsettling viewing moments of the year. Is it unexpectedly goofy at times? Yes, but if you've been through as much as the Losers' Club has, it's nice to laugh once in a while.
Escape Room: Tapping into a real-life-based subgenre with infinite possibilities, Adam Robitel's Escape Room is an imaginative puzzle of a movie that kicked off another great year of horror at the theater. Feeling like a less gory version of Saw (there's definitely less 360-degree neck twisting, and I say that as someone who loves Saw), Escape Room was a blast to watch with a game crowd at the theater, and with a sequel on the way, it feels like this is just the beginning of a long-running horror franchise. As someone who has just started to get into escape rooms thanks to my sister and brother-in-law, I can't wait to see what Robitel and company cook up next.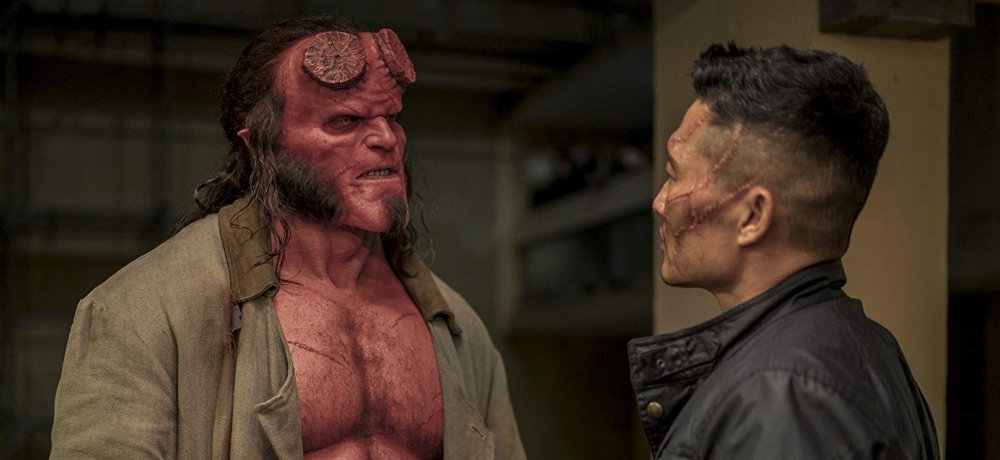 Hellboy: I adore Guillermo del Toro's Hellboy movies, and like many viewers, I mourn the fact that we'll never see what a third Hellboy movie with Ron Perlman would have looked like. That said, I had a ton of fun watching the new Hellboy, which was the gore-soaked monster mash I didn't know I needed. Like Perlman, David Harbour is a natural fit to play Hellboy, and director Neil Marshall put Mike Mignola's creation through wave after wave of bloody mayhem this time around. Hearing Muse's "Psycho" kick in when Hellboy brawls a group of giants was the closest I came to standing up and cheering in a theater this year. I have a feeling that Hellboy will have a long life on home video and cable, and I hope horror fans who missed it in theaters discover it (or give it another chance) while channel surfing.
The Black String: A potent blend of Jacob's Ladder and It Follows, The Black String is the biggest surprise of 2019 for me. Co-written by military veterans and Mount Saint Mary's University classmates Richard Handley and Brian Hanson (based on a story idea by Hanson and Andy Warrener), the film follows a man in his late 20s (played by Frankie Muniz) who calls a singles line, has a one-night stand, and contracts a demonic disease… or does he? Between the smart writing and Muniz's all-in performance, The Black String is a masterclass in ambiguous horror that can be interpreted differently and debated for days. Muniz is someone I watched a lot growing up (Agent Cody Banks forever), and it's great to see him back in front of the camera, and he proves with The Black String that he can deliver a heartbreaking, eerily realistic performance with conviction.
Doctor Sleep: It's been a long time since I've hated movie characters as much as I've hated the True Knot, and that's a compliment to just how far writer/director Mike Flanagan went in adapting Stephen King's 2013 novel and sequelizing Stanley Kubrick's The Shining. Rebecca Ferguson is the villain of the year as Rose the Hat, a character who brings a real sense of danger to every scene she's in (watching her scene with Jacob Tremblay's Baseball Boy was one of the most unsettling movie experiences I've ever had). No movie made me feel more emotions than Doctor Sleep this year (I was pumping my fist and hissing under my breath during the state park fight scene), and I can't wait to see what unseen content awaits in the three-hour director's cut. Also, this may just be me, but I couldn't help but think of Chris Farley's astral projection scenes from Beverly Hills Ninja when Rose the Hat was having an out-of-body experience, and that gave me a great sense of joy in a very dark movie.
Stranger Things Season 3: We had to wait nearly two years in between the second and third seasons of Stranger Things, but the wait was worth it (I think we all needed some time to recover after that gut-punch of a season 2 finale, anyway). As the Hawkins kids get older, the stories of Stranger Things get darker, but the Duffer Brothers never let the darkness of the Upside Down overshadow the show's vibrant sense of fun, as indicated by this season's Scoops Ahoy storyline at the Starcourt Mall. With three strong seasons in the can, Stranger Things isn't just a nostalgia trip through the '80s, it's an emotional journey for a group of characters who have become pop culture icons without sacrificing the story they're telling. This year's MVP: Dacre Montgomery as Billy Hargrove.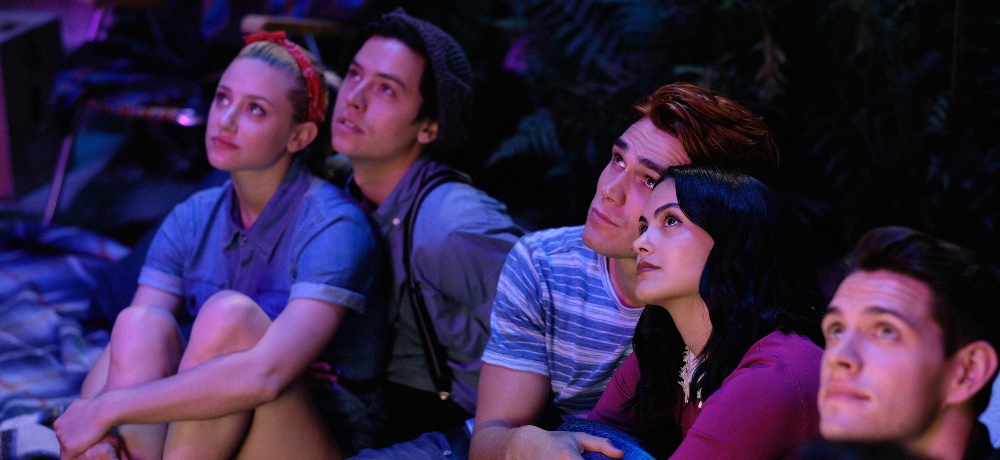 Riverdale Season 4: The fourth season is only halfway over, but I'm such a fan of it so far, that I have to include Riverdale Season 4 on this list. Show developer Roberto Aguirre-Sacasa and his writers' room continue to pay homage to horror movie themes, most notably with a creepy doll supposedly haunting Cheryl Blossom's Thornhill mansion and a Hardy Boys-esque fueled mystery at Jughead's new private school. This season has been particularly heartbreaking as well, with audiences having to say goodbye to Luke Perry's character, Fred Andrews, in one of the emotional episodes of television I've ever seen.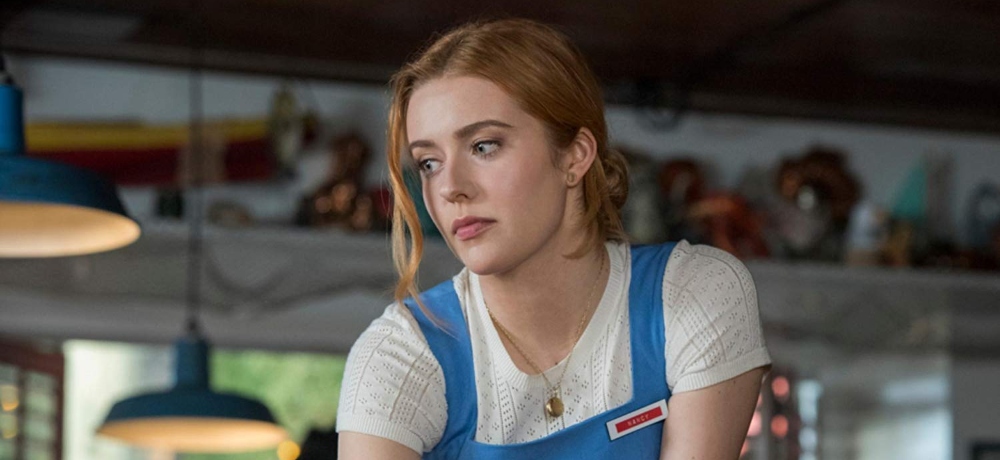 Nancy Drew Season 1: The CW is killing it this year, not only with Riverdale, but also with the new series that is paired with the Archie Comics adaptation: Nancy Drew. Based on the book series of the same name that I saw on the library shelf countless times growing up (admittedly I usually reached for The Hardy Boys or The Boxcar Children instead, but I loved the retro Nancy Drew cover art). I was curious how paranormal the new Nancy Drew series would be, but a séance, exorcism, and a few afterlife encounters confirm that the show is doubling down on a Supernatural vibe rather than a Scooby-Doo "humans are behind everything" approach. This surprising move works rather well and adds an unexpected creepy layer to the seaside town proceedings. Kennedy McMann is perfectly cast as the ever-resourceful Nancy Drew, too, and fans of Motocrossed (you know who you are) should keep an eye out for Riley Smith as a member of the town's elite family with some sinister secrets.
Chilling Adventures of Sabrina Part 2: Last year I mentioned that Chilling Adventures of Sabrina was kind of like a Hogwarts horror movie during the scenes at the Academy of Unseen Arts, so you can imagine my joy when most of the second season took place at the satanic school. Part 2 of CAOS is decidedly darker than its first part (which was also dark to begin with), while never sacrificing its sense of devilish fun. Part 2 also expands the storylines for its diverse cast of characters, addressing real-life issues even when the story is at its most fantastical. Suffice to say that Chilling Adventures of Sabrina is a hell of a lot of fun, and I can't wait to see Sabrina and her friends plunge straight into the fiery depths of the underworld come season 3.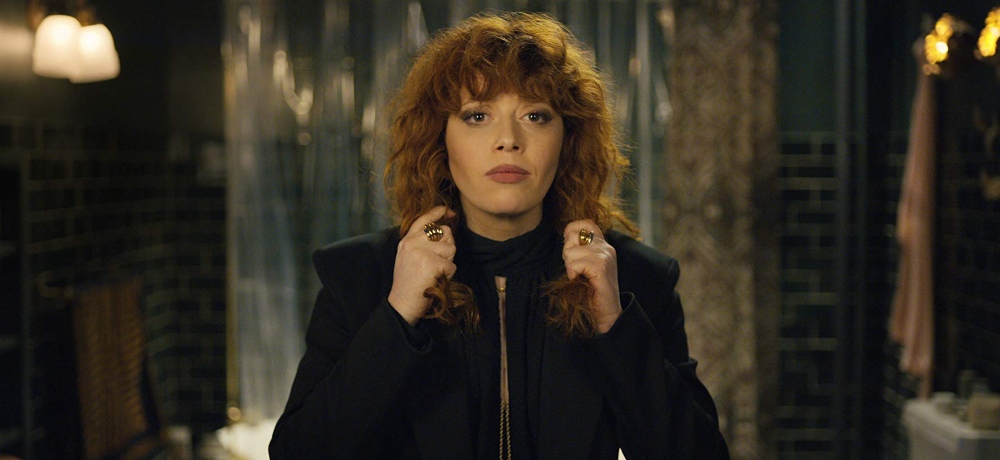 Russian Doll Season 1: While not necessarily horror, Russian Doll has plenty of eerie moments within its time loop story, and it would make for great companion viewing with Happy Death Day 2U. Starring Natasha Lyonne as a software engineer who keeps dying and reliving her birthday night over and over, Russian Doll certainly has a lot of similarities to the Happy Death Day movies, right down to an emotional core centered on the main character and her mother. Similarities aside, though, Russian Doll stands strong on its own and captures the magic and mania of its New York City setting, all while creating some of the funniest moments of TV I've seen this past year. Plus, its success (it was renewed for a second season by Netflix) proves that Happy Death Day could also work as a TV series, so maybe we haven't seen the last of Tree Gelbman yet.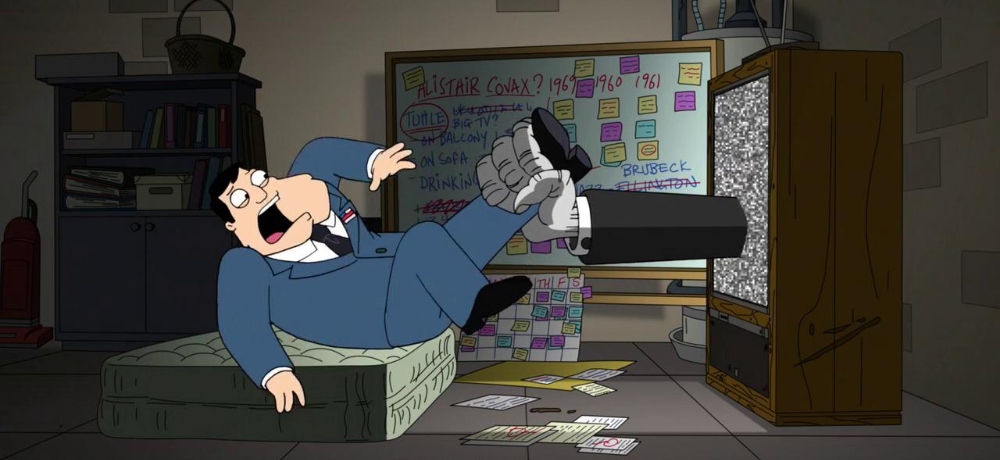 "Rabbit Ears" Episode of American Dad Season 16: If you've read Heather Wixson's retrospective on the darker episodes of American Dad, then you know the animated series doesn't shy from embracing the horror genre (particularly in its Christmas episodes). I wasn't surprised, then, when the season 16 episode "Rabbit Ears" presented a Twilight Zone-esque story about a TV show that Stan can enter through a magical TV, but I was shocked at how genuinely unsettling the episode became, gradually shedding the show's humor until there's just pure terror left by the end of the episode. Watching "Rabbit Ears" felt like seeing a lost episode of American Dad that was never supposed to air. It's the Candle Cove of American Dad, and I can't recommend it enough.
---------
Want to know what other members of the Daily Dead team enjoyed in 2019? Visit our online hub to catch up on all of our Favorites of 2019 lists!