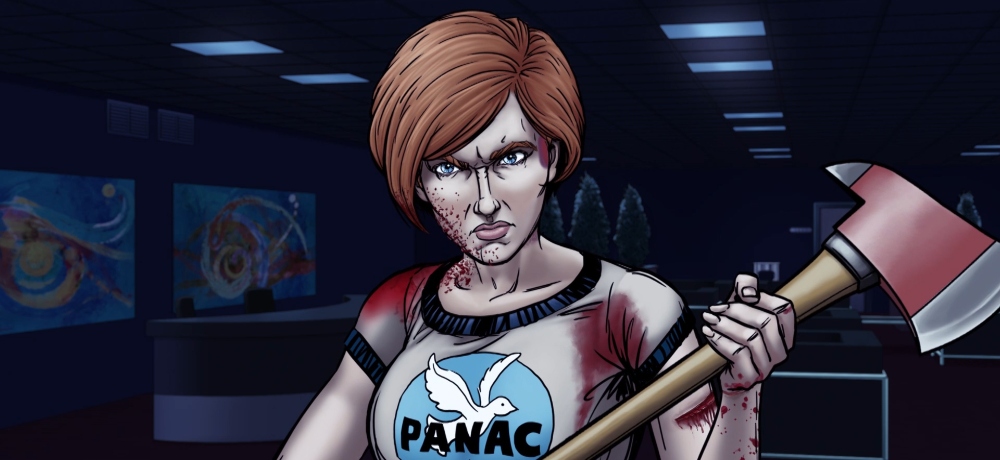 Featuring a voice cast that includes Morena Baccarin, Ray Wise, Dani Lennon, Bill Moseley, and William Shatner, the animated horror film To Your Last Death is coming to Digital and VOD platforms this week, and as a special treat for Daily Dead readers, we've been provided with an exclusive clip ahead of its release.
You can watch a fall down an elevator shaft end in an unexpected way in our exclusive clip below.
Directed by Jason Axinn from a screenplay by Tanya Klein & Jim Cirile, To Your Last Death was executive produced by Tanya Klein, James Cirile, and John Frank Rosenblum.
Quiver Distribution will release To Your Last Death on Digital and VOD platforms on March 17th. Read on for additional details and a look at the exclusive clip, and in case you missed it, read Sean McGeady's FrightFest review of To Your Last Death.
Synopsis: "After emerging as the sole survivor in a deadly revenge game set up by her father to punish his children, Miriam receives an offer from a supernatural entity to go back in time and try again. Now, Miriam must survive both her father's blood lust and the Gamemaster's ever-changing rules to save her siblings as she relives the worst night of her life."