As the co-creator of Something is Killing the Children, The Nice House on the Lake, and The Department of Truth, James Tynion IV has written some of the most compelling and well-received comic books in recent years, and now he's teaming up with artist Michael Avon Oeming (Powers), letterer Aditya Bidikar (The Oddly Pedestrian Life of Christopher Chaos), and Dark Horse Comics to publish "True Weird" stories of UFO abductions in the comic book series Blue Book.
Focused on the real-life story of Betty and Barney Hill in the aftermath of their chilling experience with a UFO, the second issue of Blue Book will be released on March 22nd (following the first issue's February 22nd release), and we've been provided with an exclusive look at the eerie cover art to share with Daily Dead readers!
Below, you can view the Blue Book #2 main cover art by Michael Avon Oeming as well as the variant covers by Josh Hixson and Javier Rodríguez, respectively. To learn more about Blue Book #2, keep an eye on Dark Horse Comics' official website!
Blue Book #2

Written by: James Tynion IV
Penciller/Inker/Colorist: Michael Avon Oeming
Letterer: Aditya Bidikar
Cover A: Michael Avon Oeming
Cover B: Josh Hixson
Cover C: Javier Rodríguez (virgin cover)
On sale: 3/22/23

Summary: From the New York Times bestselling and multi-Eisner award-winning co-creators of Something is Killing the Children, The Nice House on the Lake, The Department of Truth, and Powers comes this ambitious, non-fiction comic book experience depicting true stories of UFO abductions with an eye to capturing the strange essence of those encounters.

After their bizarre encounter with an unknown floating object and the creatures that inhabit it, Betty and Barney Hill head home in the darkness only to find themselves plagued by the residues of their night sky confrontation.

Tiny Onion Studios and Dark Horse Comics present a line of upcoming creator-owned work from the mind of James Tynion IV across a broad spectrum of his interests, from non-fiction supernatural encounters to high concept coming-of-age monster comics.

Also including True Weird: The Green Children by James Tynion IV, Michael Avon Oeming, and Aditya Bidikar!
Main Cover Art by Michael Avon Oeming:
Variant Cover Art by Josh Hixson: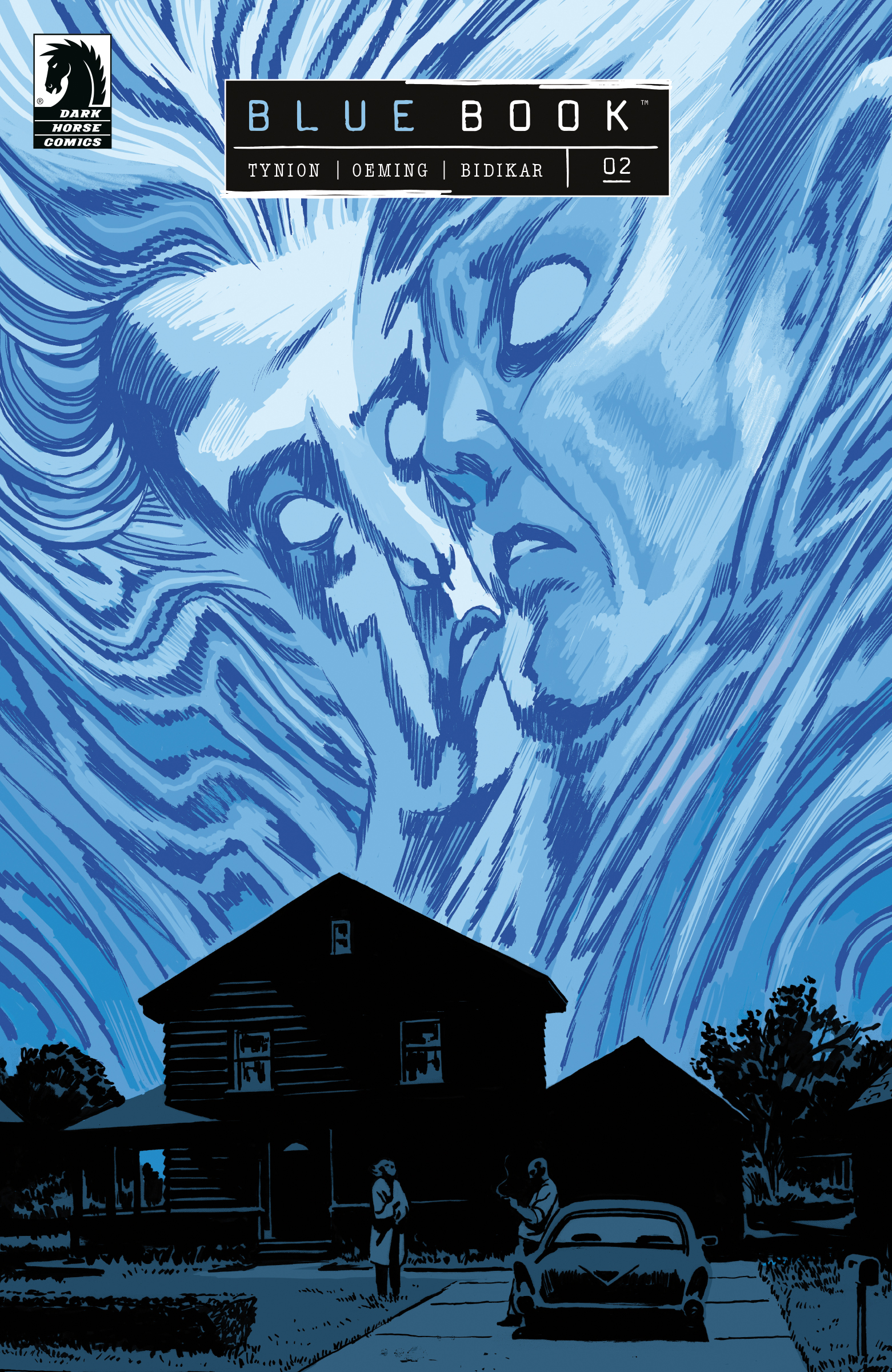 Variant Cover Art by Javier Rodríguez: