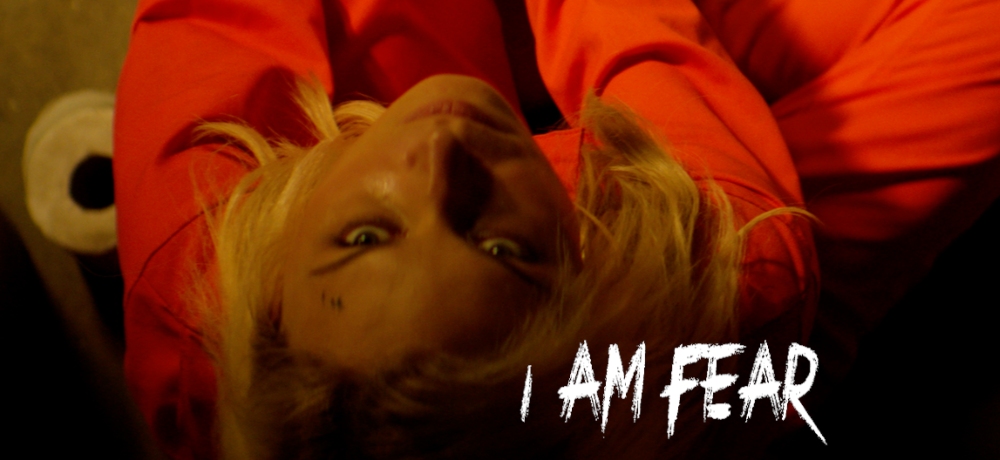 A journalist faces almost certain death after she's abducted by terrorists in Los Angeles, but ravenous wildfires and an unsettling supernatural presence bring new levels of terror to her perilous predicament in Kevin Shulman's I Am Fear. Featuring a cast that includes Kristina Klebe, Bill Moseley, and William Forsythe, I Am Fear is coming to select theaters this week from Shout! Factory, and we've been provided with the trailer and exclusive images from the film to share with Daily Dead readers!
Below, you can watch the trailer and view a gallery of images from I Am Fear below, and keep an eye out for the film in select theaters beginning Wednesday, February 20th, including the Laemmle Santa Monica and the Logan Theatre in Chicago (followed by a Q&A with Jeremy Rosen and William Forsythe). Following its theatrical release, I Am Fear will be released on VOD beginning March 3rd.
"The film stars Kristina Klebe (Halloween, Hellboy), Eoin Macken (Resident Evil: The Final Chapter), Faran Tahir (Iron Man, Star Trek), Christian Oliver (Hunters), Bill Moseley (Texas Chainsaw Massacre 2, House of 1000 Corpses, 3 From Hell), Ali Saam (Argo), Said Faraj (Greenzone), and William Forsythe (The Devil's Rejects).

Synopsis: "I Am Fear centers around Sara Brown, a right wing celebrity journalist, who is kidnapped by a terrorist sleeper cell team in Los Angeles and is going to be beheaded via live webcast over the 4th of July weekend. But, as she sits in her cell awaiting her fate, something supernatural begins to threaten the captors' sanity. They wish to show the world the true face of terror, but how can they, when even they have not seen it yet? The film is set against raging, record breaking Southern California wildfires."

I Am Fear is set for a limited theatrical release on February 20th in five markets including Los Angeles at the Laemmle Santa Monica and Chicago at the Logan Theater, followed by a VOD release on March 3rd."