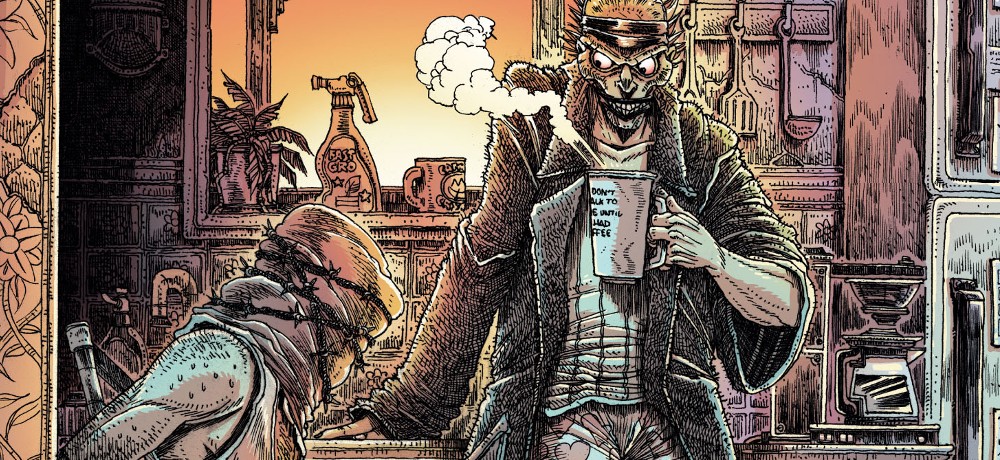 "Have you ever wondered where the mindless unkillable monster or the serial killer trapped in a doll go between their murder sprees?" I Hate This Place and Assassin Nation's Kyle Starks takes readers behind-the-scenes to deliver all the gory details in his brand-new meta-horror series Where Monsters Lie!
"Connor Hayes survived his first slasher in summer camp. A handful of years later, he barely escaped a serial killer in an orphanage. Since then he's been training and planning for when he inevitably runs into these creatures again. He's a respected special agent. And now he knows where the monsters lie and he's planning for war."
Featuring feature art from Piotr Kowalski (Stephen King's Dark Tower, The Witcher Volume 3: Curse of Crows), colors by Vladimir Popov, and letters by Josh Reed, Where Monsters Lie #1 (of 4) will be released on February 1st, 2023 by Dark Horse Comics. The first issue will also feature a variant cover by James Stokoe.
"Piotr and I are so thrilled that word is finally out about WHERE MONSTERS LIE," said Kyle Starks. "We're extremely excited about this series and for everyone to meet the twisted, terrible monsters of the Wilmhurst Gated Community and what happens when a survivor to their nightmarish murder sprees shows up ready for revenge.  Anyone who has ever loved a slasher movie or wanted to see their favorite horror monsters team up are going to love this one!"
Where Monsters Lie #1 is now available for pre-order at your local comic shop.
Standard Cover: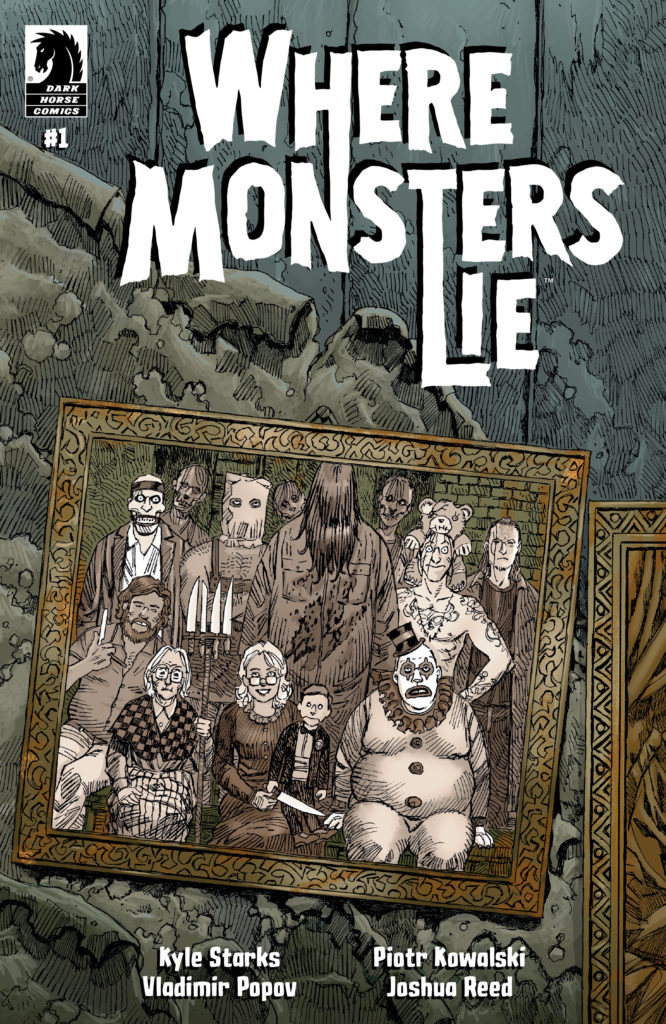 Variant Cover: