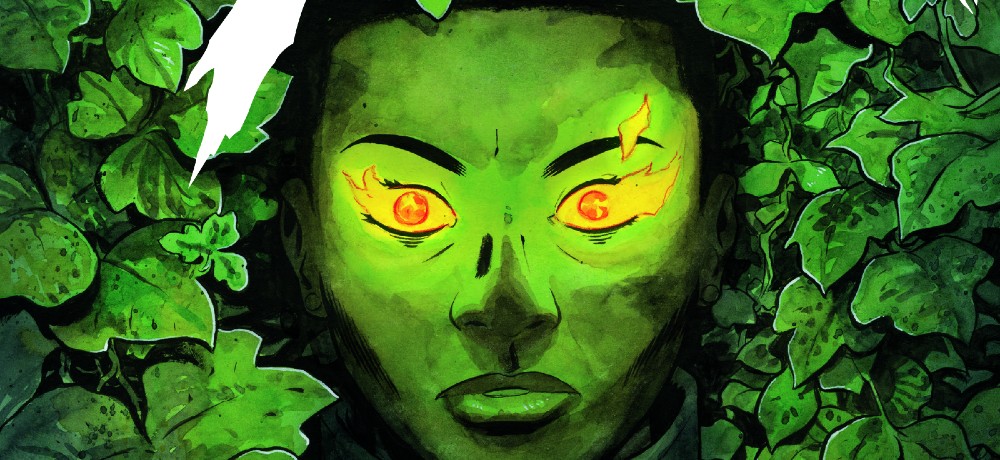 Gothic horror at its finest returns on February 2nd, 2022 with the latest installment of Manor Black! From creators Cullen Bunn, Brian Hurtt, and Tyler Crook, we have details on Manor Black: Fire in the Blood and a look at artwork from the first issue:
"The powerful and ancient blood sorcerer Roman Black has taken a young fire mage under his wing after she has done the impossible—taken her magic house's totem spirit inside herself.  But the totem is powerful, and may be impossible to control, especially when Roman's children begin to see the young mage as a threat.
Roman Black treads dangerous waters in resisting the Descent—the ancient tradition of choosing a successor and transcending the mortal world. His own father held out against this inevitable fate, and the repercussions through the House of Blood were terrifying. Now, a tale of unrelenting terror from Roman's past unfolds. What could it mean for Roman's family? And how is Ari connected to a tragedy that erupted eighty years gone by?"
Manor Black: Fire in the Blood #1 will be in comic shops February 2, 2022. It is available for pre-order now at your local comic shop! 
Praise for Manor Black:

"A soapy, eerie new comic that delivers as many laughs as it does jolts—often at the same time."–Patton Oswalt

"It's the kind [of horror] that seeps into your skin, making you uncomfortable to turn the page, but forcing you to go on."–Horror DNA

"Bunn, Hurtt, and Crook deliver on a beautifully sinister premiere that is akin to Lovecraft, Blackwood, and Mignola."–Multiversity Comics

"Bunn and Hurtt's storytelling is sharp, and brought to vivid life by Crook's sublime artwork. Definitely worth checking out."–Monkeys Fighting Robots
"The gothic horror series Manor Black returns from creators Cullen Bunn (Harrow County, Parasomnia), Brian Hurtt (The Sixth Gun, The Damned), and Tyler Crook (Harrow County, Colonel Weird: Cosmagog) in Manor Black: Fire in the Blood!"   
Along with the main cover below from Brian Hurtt and Tyler Crook, we also have a look at the variant cover from Francesco Francavilla!