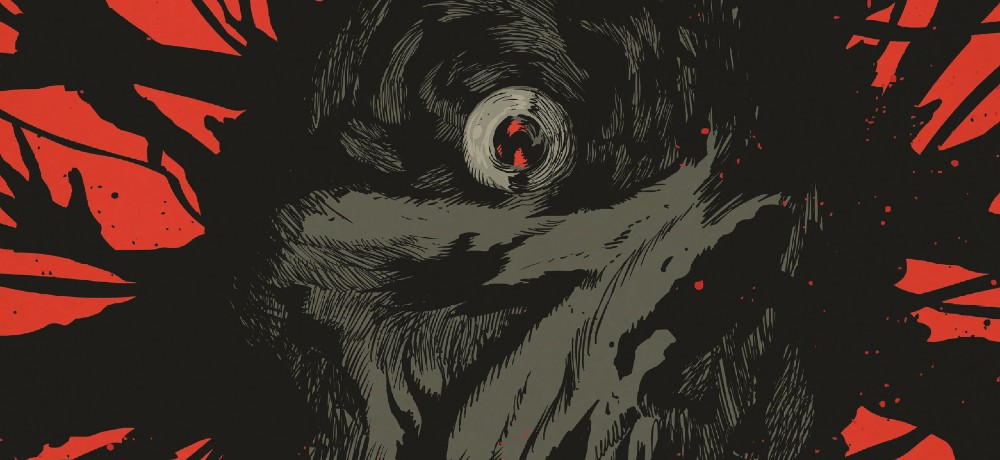 Dark Horse Comics is publishing physical editions of titles from Scott Snyder's Best Jackett Press and Night of the Ghoul #3 will be released on December 7th! A story surrounding a legendary lost film, this comic book series is perfect for any horror fan and we have an exclusive preview you can read right now!
"Shot in 1936, Night of the Ghoul by writer/director T.F. Merritt was meant to sit beside Frankenstein and Dracula as an instant classic . . . But the legendary film never made it to the silver screen. Just before editing was finished, a mysterious studio fire destroyed the footage and killed the cast and crew celebrating at the wrap party. Forest Inman is a horror film obsessive who digitizes old films for the famed Aurora movie studio. When Forest stumbles across a seemingly forgotten canister of footage, he just might have discovered the remnants of the lost classic Night of the Ghoul. This discovery sends Forest on a dark odyssey, where he is warned by a mysterious old man that the film's ghoul is far more than a work of fiction: it's a very real monster who plans to kill him."
NIGHT OF THE GHOUL #3: "As Orson and Forest unveil the hidden horrors at T.F. Merritt's retirement facility, the secrets of the Order of the Fly, and the Night of the Ghoul film itself, finally come to light."
This issue features two variant covers: A foil version of the cover by Francesco Francavilla and a new variant from Tony Daniel with Marcelo Maiolo.
Writer: Scott Snyder
Artist: Francesco Francavilla
Colorist: Francesco Francavilla
Cover Artist: Francesco Francavilla
Variant Cover Artist: Tony Daniel with Marcelo Maiolo
Genre: Horror
Publication Date: December 07, 2022
Format: FC, 56 pages; Miniseries
Price: $4.99
UPC: 7 61568 01017 6 00311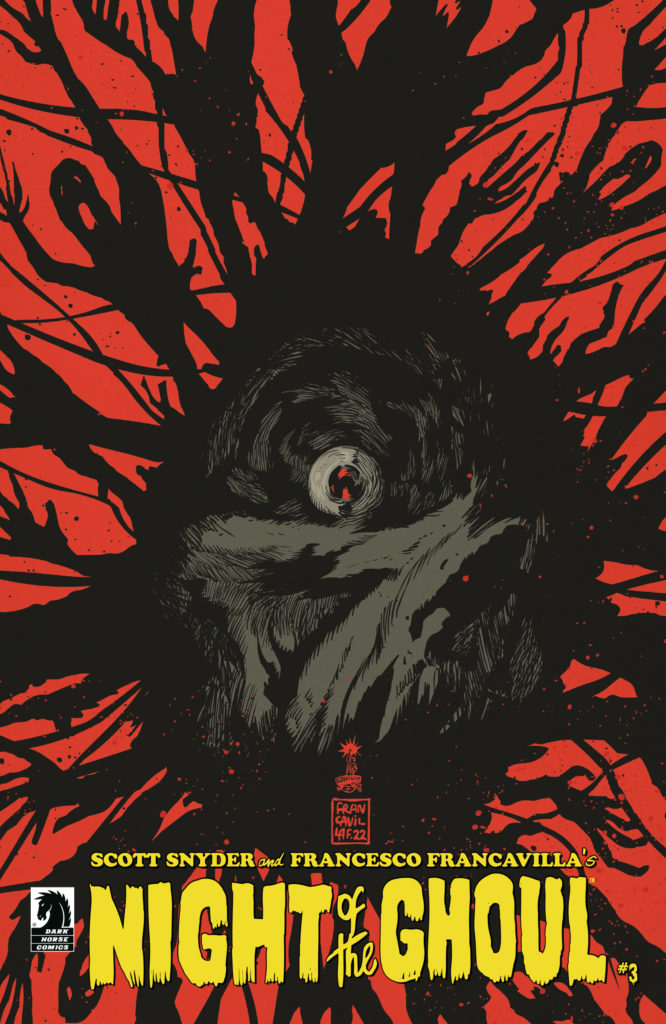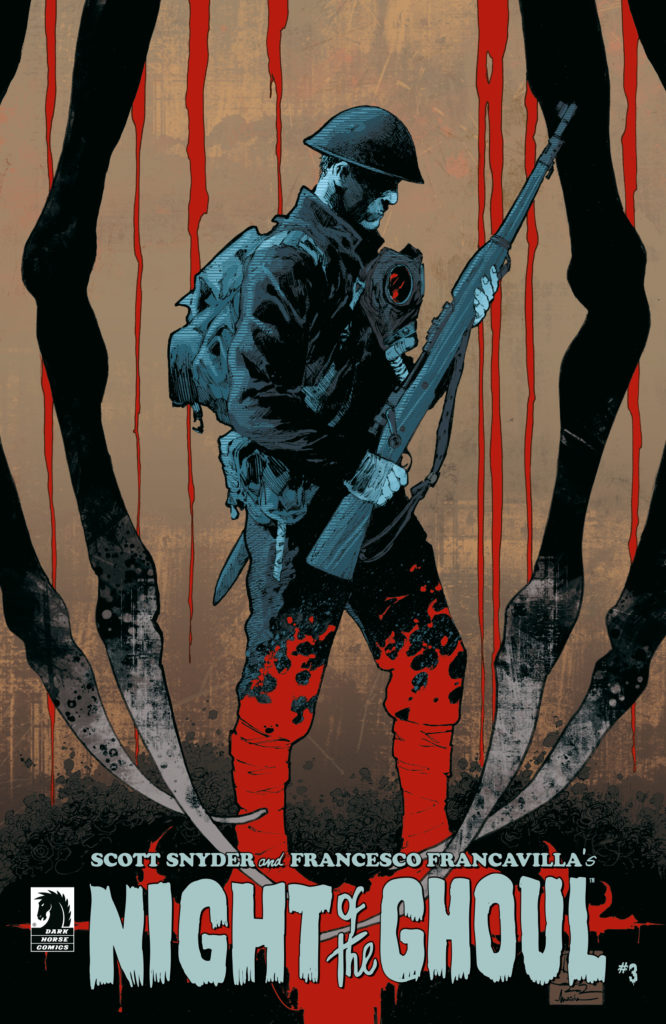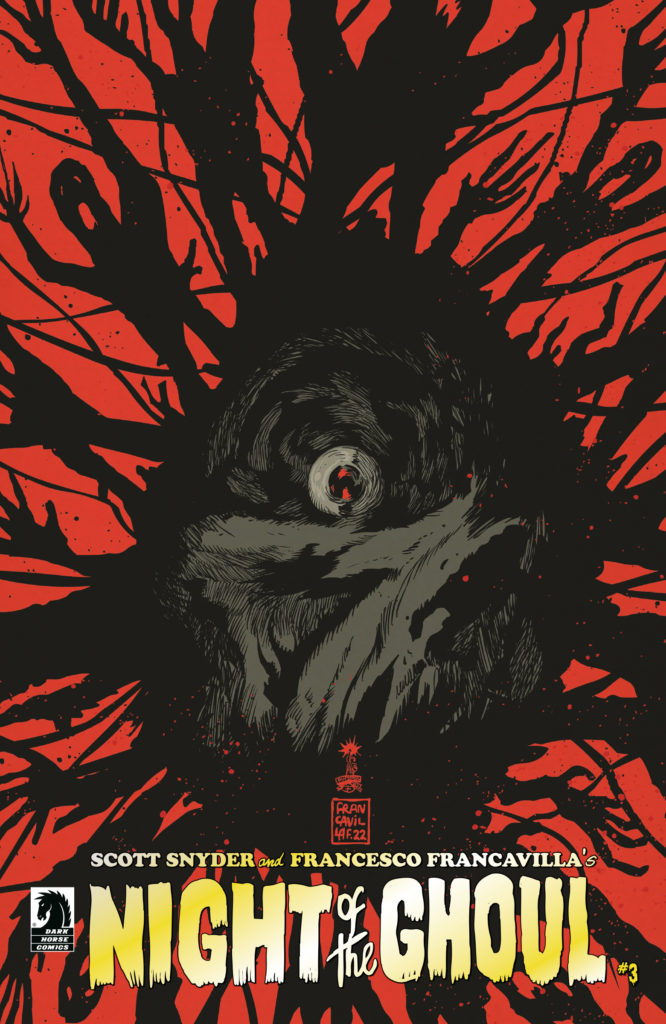 \