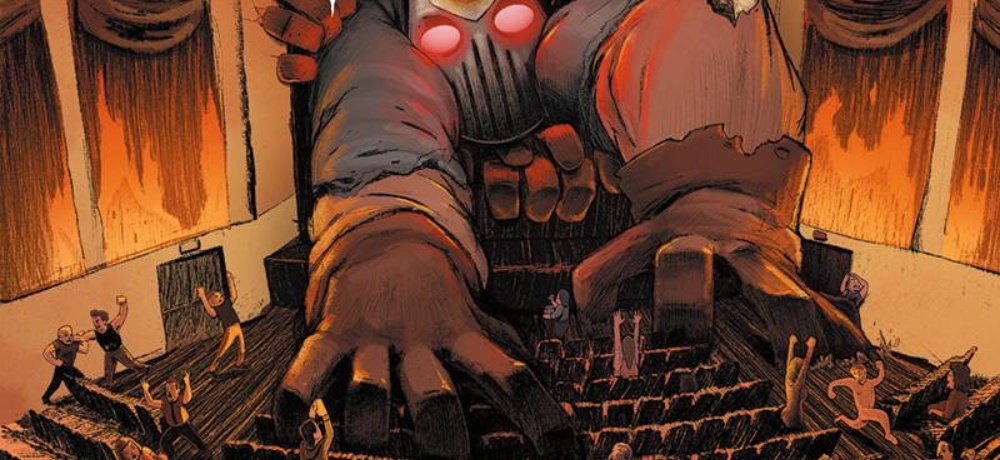 Set in Scotland in 1994, the new comic book series The Nasty follows 18-year-old Graeme "Thumper" Connell, who passes the time watching horror movies with his fellow members of The Murder Club and hanging out with his imaginary friend who just happens to be the masked murderer from a slasher film.
With Vault Comics unleashing the second issue of The Nasty on May 10th alongside a second printing of the first issue, we have an exclusive preview of what awaits readers in issue #2 ahead of its release!
Below, you can read our exclusive preview from The Nasty #2, and in case you missed it, read our previous Q&A with writer John Lees and artist Adam Cahoon!
Also, be sure to visit Vault Comics to keep up to date on The Nasty and other horror comic book series!
The Nasty #2: (W) John Lees (A) George Kambadais (A/CA) Adam Cahoon

Thumper Connell has always wanted to make his own scary movie, and now he has the chance. The problem is he has no cast, no crew, no equipment, no budget, and no time. What he does have, though, is a group of resourceful, horror-loving friends, a video tape with strange powers, and a hulking, spike-wielding imaginary pal. He is imaginary, right?