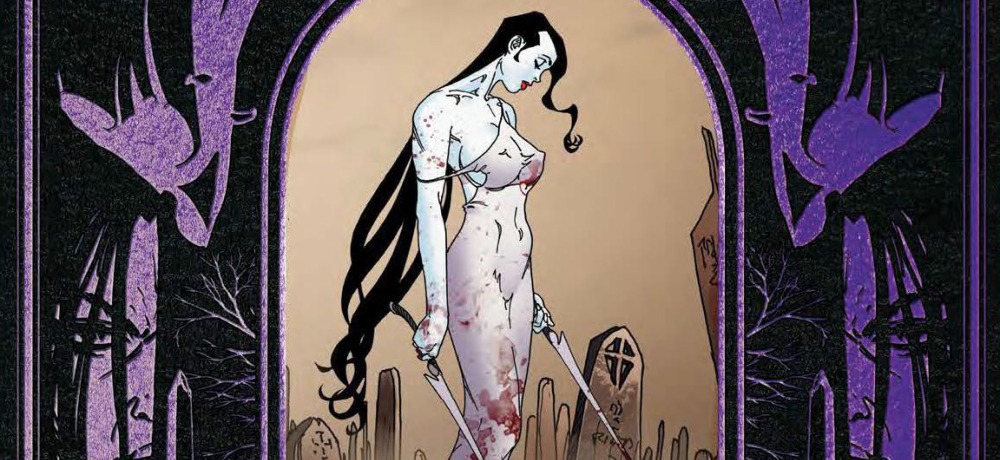 With the help of a powerful supernatural entity, a woman seeks revenge against the ruthless people who destroyed her life in the first issue of Maiden, a new fantasy horror comic from Heavy Metal magazine. Following its debut in Heavy Metal, the first chapter of Maiden (from creative team Michelle Sears and Bart Sears) was released in full comic book format this week, and we've been provided with an exclusive preview to share with Daily Dead readers!
You can check out exclusive preview pages below, and stay tuned to Daily Dead for more updates on Maiden!
Synopsis (via Previews World): "A young woman has forfeited her soul to a supernatural force of vengeance, never to be redeemed, devoted to annihilation as completely as her servant, the inscrutable and frightening Hag, is devoted to her. Haunting tales of unrelenting, unrepentant revenge. An epic mythos that spans time, worlds and genre, the horrifyingly tragic curse of the Maiden is written in the blood of many. Maiden is the boogeyman of a new generation."