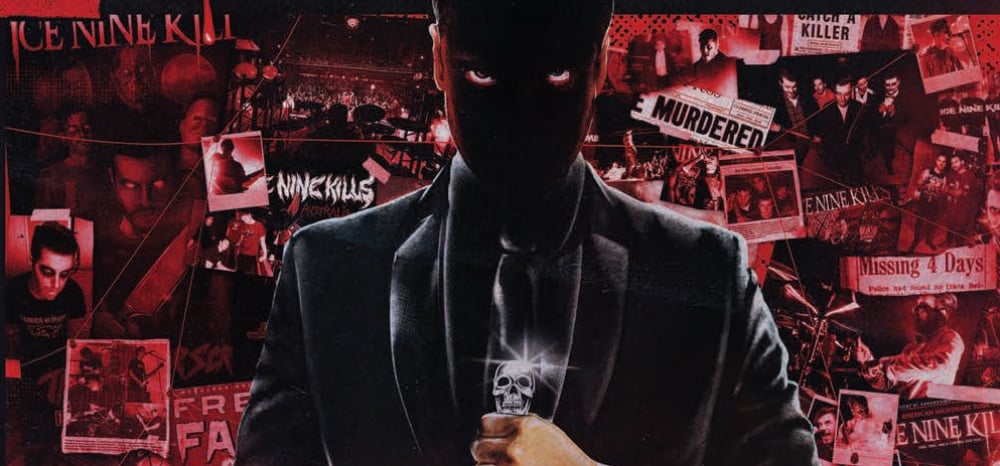 For years, the band Ice Nine Kills has been creating music inspired by blood-spattered horror cinema, so it's especially fitting that Ice Nine Kills frontman Spencer Charnas has teamed up with writer Steve Foxe and artists Giorgia Sposito and Andres Esparza for a new graphic novel that features an Ice Nine Kills super-fan and Charnas as a potentially killer version of himself!
Titled Ice Nine Kills: Inked in Blood and thematically interwoven with Ice Nine Kill's album The Silver Scream, the new graphic novel will be released in a deluxe edition, standard softcover edition, and hardcover edition on June 30th, and we've been provided with exclusive preview pages to share with Daily Dead readers!
You can check out our exclusive preview pages below, and to learn more, visit Z2 Comics and Ice Nine Kills online!
Tying in with the events of Ice Nine Kill's next cinematic album, 'The Silver Scream,' 'Inked in Blood' follows a bullied teen super-fan who's convinced that her favorite frontman could never have committed the grotesque crimes for which he's now standing trial. But when a well-intentioned show of support backfires, this super-fan finds herself locked in a life-or-death battle against a copycat killer whose depravity makes your favorite slasher films seem tame by comparison.

Get your icepicks handy, INK fans—it's going to be a bloodbath!

The Deluxe Edition of the graphic novel includes (Limited Edition of 3,000):

Special Oversized Hardcover Graphic Novel (Exclusive cover artwork)
Limited Edition Silver Vinyl Picture Disc LP of Ice Nine Kill's album 'The Silver Scream'
(3) never before seen 'Inked In Blood'-inspired Art Prints
Limited edition "VHS" slipcase for graphic novel

The Standard Edition (Hardcover) version of the graphic novel includes:

The Standard Edition (Softcover) version of the graphic novel includes:

Release Date: Early June 2021

Writer & Artist Credits:

Written by Steve Foxe

Illustrated by Giorgia Sposito & Andres Esparza

Edited by Ryan Cady

Cover Artwork by Mike Cortada

Design by Tyler Boss and Mike Cortada
Exclusive Preview Pages:
Ice Nine Kills: Inked in Blood Standard Cover: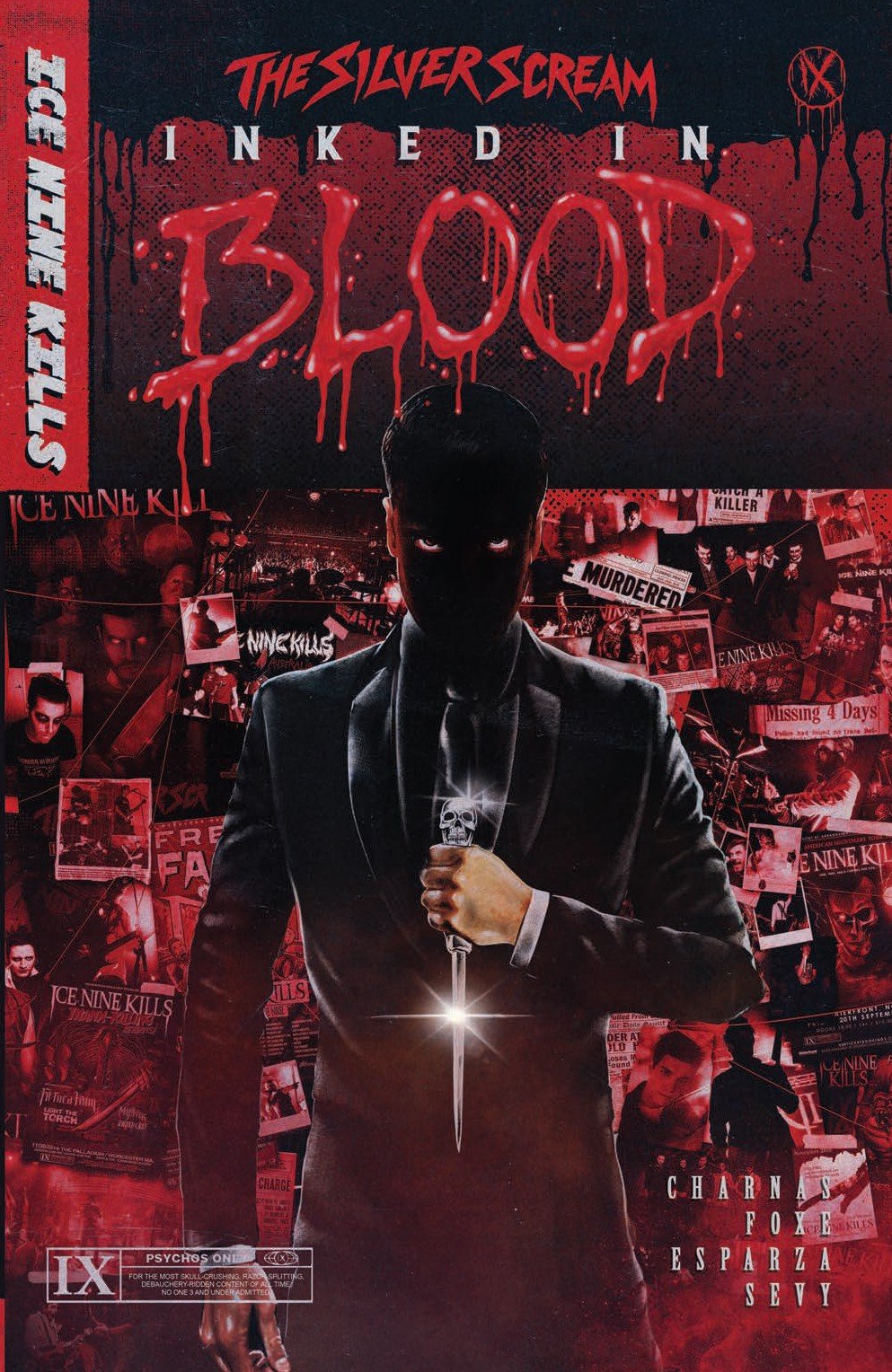 Ice Nine Kills: Inked in Blood VHS Slipcase: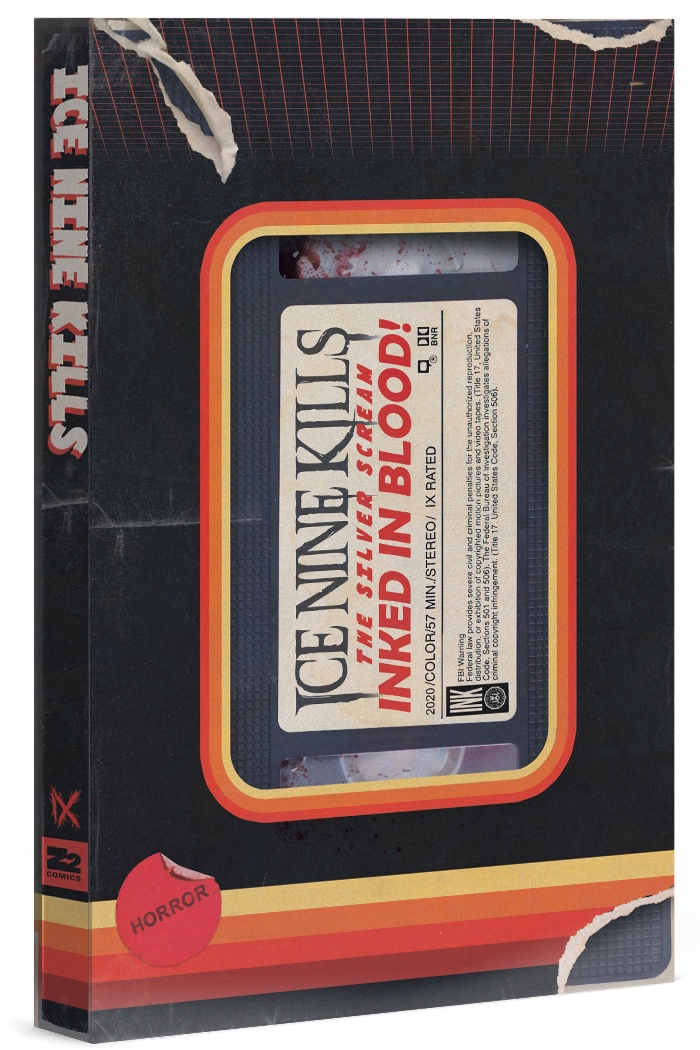 Ice Nine Kills: Inked in Blood Deluxe Cover Art: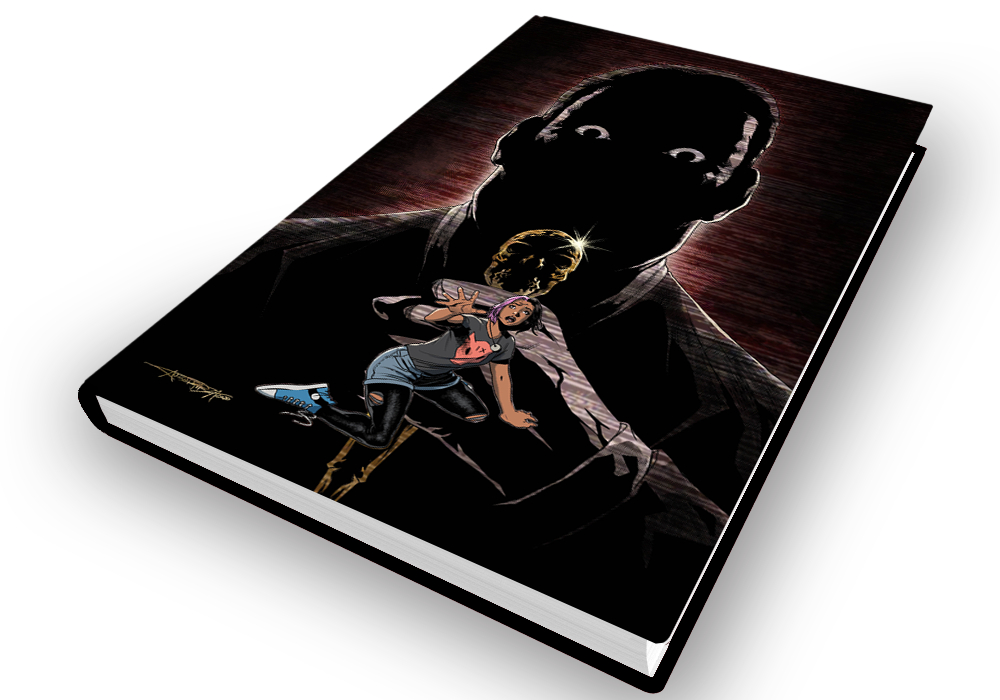 Ice Nine Kills' The Silver Scream Vinyl: