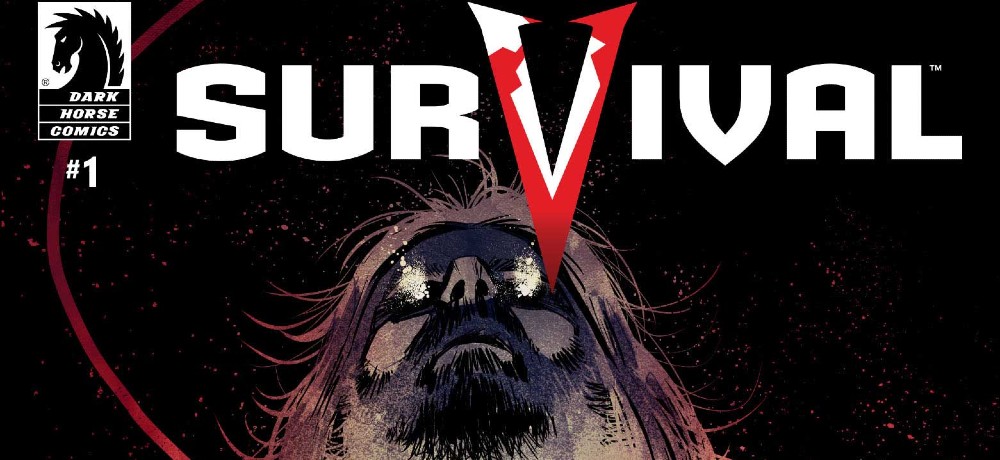 From writer Sean Lewis, artist Bryndon Everett, colorist Natalie Barahona, letterer Ed Dukeshire, and cover artist Tomm Coker, we have an exclusive look at Survival #1 before its release this Wednesday from Dark Horse Comics!
"When Emma Reed journeyed back to her hometown in Alaska, she was expecting little more than a tense family reunion at the annual military alumni get together. But early that morning, a plane crash landed in the thick woods near the mountain. And the creature within brings an ancient terror to the last American frontier, and will turn this unspoiled wilderness into a killing ground."
As you'll find out very quickly when reading Surival, Sean Lewis knows how to write horror and he shares his approach, which has a lot in common with writing comedy:
"Horror. I think it's like comedy when you write it. You don't try to BE FUNNY. You try to create tension. Comedy and horror both live off an anticipation of "what's coming next?" And it's the surprise of that that gets us going. And that's fun. In the end the writing has to be fun. So, I think about tension first and then how to gratify the audience when incorporating it."
For more information on Survival and Dark Horse Comics, visit: https://www.darkhorse.com/Comics/3012-042/Survival-1
Survival #1
Writer: Sean Lewis
Artist: Bryndon Everett
Colorist: Natalie Barahona
Cover Artist: Tomm Coker
Letterer: Ed Dukeshire
Genre: Horror, Action/Adventure
Publication Date: May 03, 2023
Format: FC, 32 pages; Miniseries
Price: $3.99
UPC: 7 61568 01072 5 00111