Following the release of the latest Wrong Turn movie, Constantin Music is set to release the film's soundtrack this Thursday, and we have the exclusive track premiere of "Snare Trap" from composer Stephen Lukach:
"The process for director Mike Nelson and I started by discussing some of our influences and inspirations, after which it became clear that he was very interested in the specific sounds and sonics of the score. He wanted it to be largely sound design-based and also to be as simple as possible when we could, focusing on finding key signature sounds for certain characters and situations as opposed to melodic themes. As we got into the scoring process, the sounds that Mike most gravitated towards were scratchy and piercing solo strings and high atonal synths to supplement the tension and horror, warped and manipulated pulses to add pace and intensity, and rumbling and growling basses to increase the feeling of dread. These sounds were created from a variety of instruments including all 4 orchestral string instruments, several analog synths, organic sounds manipulated with guitar pedals, and other odd sources including deer antlers and a spring reverb tank." - Stephen Lukach, composer
Here's the full track listing and you can listen to the exclusive track by checking out the SoundCloud embed below!
01. A Quiet Town
02. Starting the Hike
03. Quick Side Trip
04. Tree Aftermath
05. Left Behind
06. Setting Up Camp
07. Snare Trap
08. Confrontation
09. Surrounded
10. Spikes
11. Captured
12. The Pit
13. The Foundation
14. This Is Court
15. The Law Is the Law
16. Ruthie Is Witness
17. The Sentences
18. Jen's Proposal
19. Friend
20. Jen And Venable
21. Scott Heads Out
22. Mountain Climb
23. Ruthie's Secret
24. Cave Of Darkness
25. Edith And Hobbs Attack
26. What Do We Do Now
27. Rescue
28. Final Escape
29. Safe At Last
30. Time To Come Home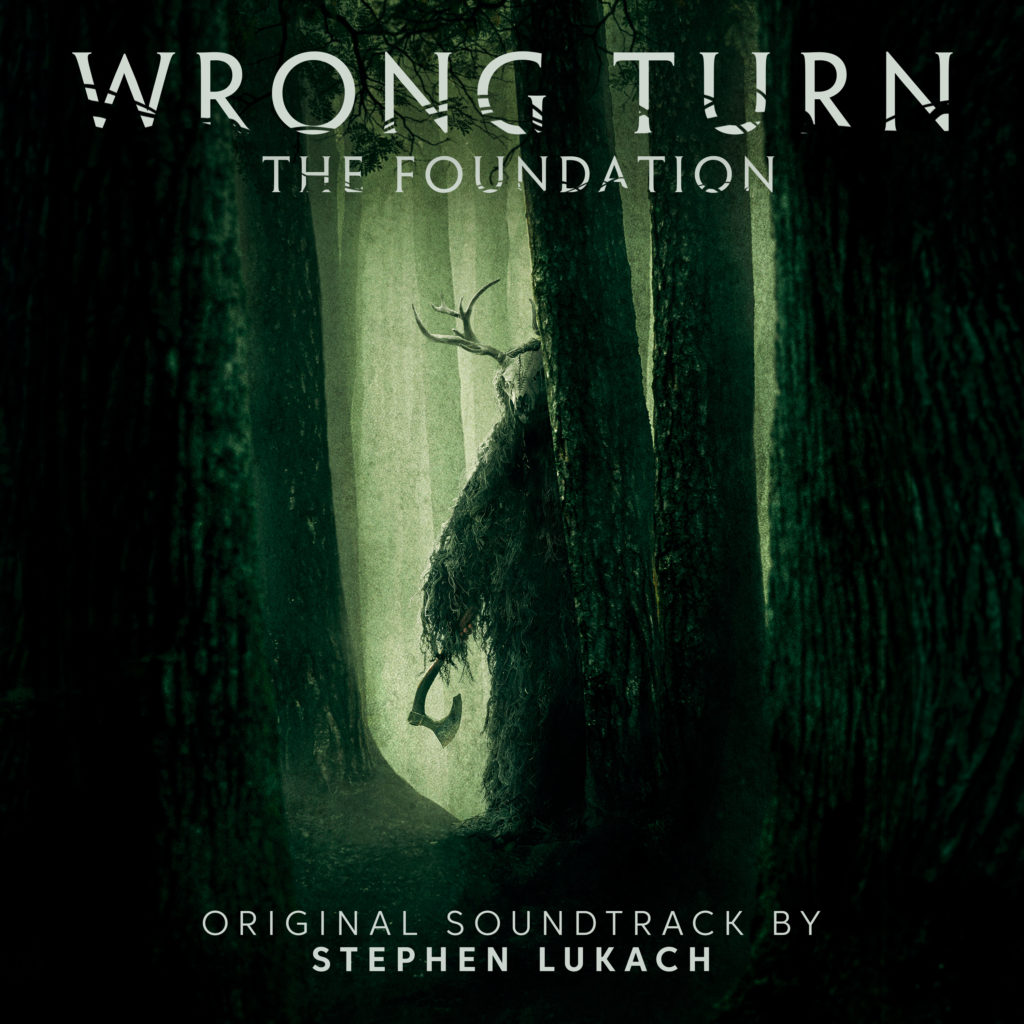 Here's the official synopsis and trailer for the new Wrong Turn, which is now available on VOD:
"Backwoods terror and never-jangling suspense meet when Jen (Charlotte Vega) and a group of friends set out to hike the Appalachian Trail. Despite warnings to stick to the trail, the hikers stray off course—and cross into land inhabited by The Foundation, a hidden community of mountain dwellers who use deadly means to protect their way of life. Suddenly under siege, Jen and her friends seem headed to the point of no return— unless Jen's father (Golden Globe® nominee Matthew Modine) can reach them in time."