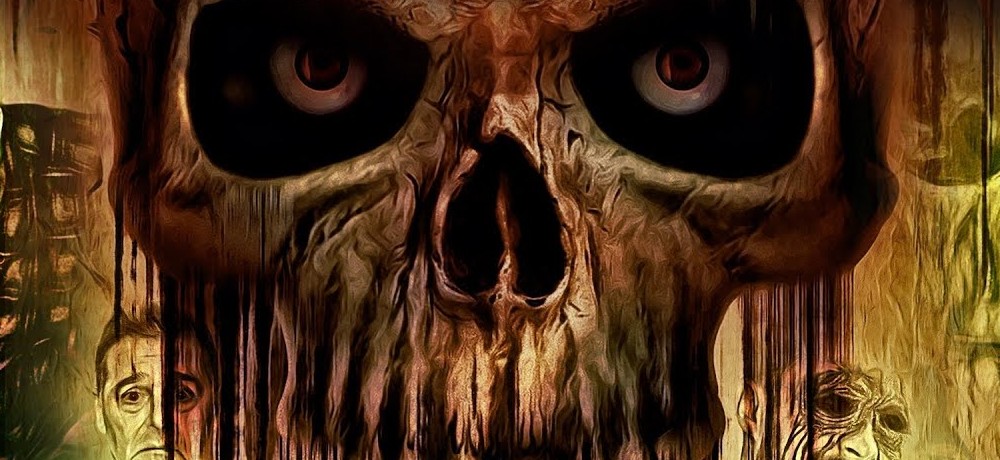 Ahead of its release on November 12th, we have the exclusive trailer premiere for the anthology horror film Dark Chronicles!
"On a stormy night, a keeper of haunting stories recounts his four darkest tales: A priest goes to drastic lengths to exorcise a demon that may or may not exist. Three friends disrespect and provoke an ancient evil. The survival of a group is tested as they face their worst fears. Two strangers enter a bar with secrets and only one will leave alive.
That's the terrifying plot of DARK CHRONICLES, available On Demand November 12 from Terror Films.
Says filmmakers Jessica Morgan, Dustin Rieffer, and Christopher M. Carter:
"Blood and guts are amazing!  However, there is so much more to the horror genre. We get the opportunity to see people at their worst and how they face something that cannot be explained; we see them get broken down and show their true colors or rise up and confront their greatest fear. Only in the face of absolute horror do we see what we really are. Dark Chronicles takes us on a dark, horrifying, journey through four of these stories.
As a group we all came in with different perspectives on horror; the bloodier the better, supernatural is the best, tensive horror reigns supreme.  But the delicious fact about horror is that horror can be so many things and Dark Chronicles was crafted from that extreme love of the horror genre.
We have taken inspiration from; Ari Aster, John Carpenter, Sam Raimi, Fedi Alvarez, Leigh Whannell, Ridley Scott, Robert Eggers and countless others and used that to create our own cinematic vision.
Each of the segments have the director's distinct fingerprints on what horror means to them.  When it was completed, we realized at Carter Ink Films we like to live in the day...but play in the dark."
DARK CHRONICLES unspools on Digital November 12."