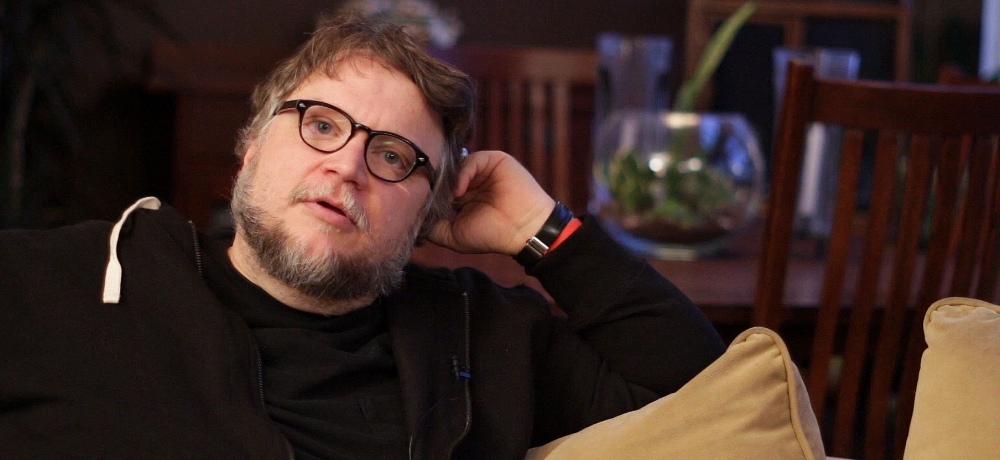 With Clapboard Jungle, filmmaker Justin McConnell brings together two things I'm extremely passionate about: genre-driven documentaries and independent horror. Most people may not know this about me, but years (and years) ago, I created and spearheaded a movement known as Indie Horror Month as a means to help underrepresented content creators in the horror filmmaking community have an opportunity to get their moment in the spotlight. It's been something I've wanted to resurrect, especially because it seems so hard these days for truly independent voices to be heard, but trying to carve out that time has been difficult.
That being said, when I read the description for Clapboard Jungle, I knew this was going to be something that would be extremely pertinent to my interests and McConnell didn't let me down. The project is an enlightening look at the ups and downs that many indie filmmakers are constantly facing, as well as the daunting task of trying to just get a film up and running in the first place.
Even though I don't necessarily see myself as someone who wants to be out there making movies (I'm much more comfortable writing and chatting about them for now), that doesn't mean that I didn't find a lot of Clapboard Jungle to be a wholly enlightening experience, either. And for as much as I enjoyed it, being someone who only writes about film, I feel like for any aspiring directors out there (or anyone looking to work in production in general, too), Clapboard Jungle is a documentary that I would highly recommend seeking out once it gets a formal release, because it's informative, entertaining, and pulls no punches as it demonstrates just how hard the moviemaking hustle truly is for so many people out there.
Admittedly, when Clapboard Jungle first began, and McConnell put himself front and center of the documentary's narrative, I was ready to check out mentally because I was expecting something self-indulgent with a very narrow viewpoint. But that's not what the doc delivers at all, as McConnell lays bare everything here for viewers—the good and the bad—and it really gives you a sense of how hard it can be for anyone to make a movie on your own if you're not already well-connected or part of certain industry filmmaking communities.
While it's McConnell's journey that acts as the framework for Clapboard Jungle, there are plenty of talking head interview segments throughout the documentary that offer up all kinds of unique perspectives on the business of making movies. Sure, there are a ton of legendary directors/figureheads that genre fans will be thrilled to see here—Guillermo del Toro, Mick Garris, Paul Schrader, Lloyd Kaufman, George Romero, Frank Henenlotter, Charles Band, Tom Savini, Richard Stanley, Dean Cundey, Brian Yuzna, Sam Firstenburg, Larry Cohen, Vincenzo Natali, Tom Holland, John McNaughton, Don Mancini, and Larry Fessenden—but there are also quite a few modern genre storytellers involved with Clapboard Jungle, too: Jovanka Vuckovic, Justin Benson & Aaron Moorhead, Travis Stevens, Izzy Lee, Jenn Wexler, Kevin Kölsch & Dennis Widmyer, Karen Lam, Steven Kostanski, Graham Skipper, Dre Boulet, and Andrew van den Houten, to name a few.
Clapboard Jungle also features an array of producers, festival programmers, and other industry insiders, which again, really paints a vivid picture of just what the current state of independent genre filmmaking is these days.
This cross-section of talent is impressive and their insights here are extremely invaluable, especially since McConnell does take some time during Clapboard Jungle to highlight that for as hard as he has it, there are others out there whose voices have been marginalized and have it much worse than he does. The doc also follows McConnell over the course of several years, which makes its scope feel expansive and, like Justin really wanted, gives audiences something that was comprehensive and exhaustive in its nature, which again only demonstrates the tumultuous and time-consuming journey so many filmmakers face when trying to get their projects off the ground.
I can't speak for all horror fans, but I was immensely impressed by McConnell's efforts on Clapboard Jungle, and I suspect quite a few people out there who aren't "filmmakers" per se might find this documentary as interesting as I did, because for as much as I may know about how certain things work in the "business," I still learned a few things from this. But for any aspiring directors or film creatives out there, I cannot recommend Clapboard Jungle enough, as I suspect it will provide you with some crucial insights in regard to what it takes to keep your career going in the world of visual storytelling.
Movie Score: 4.5/5