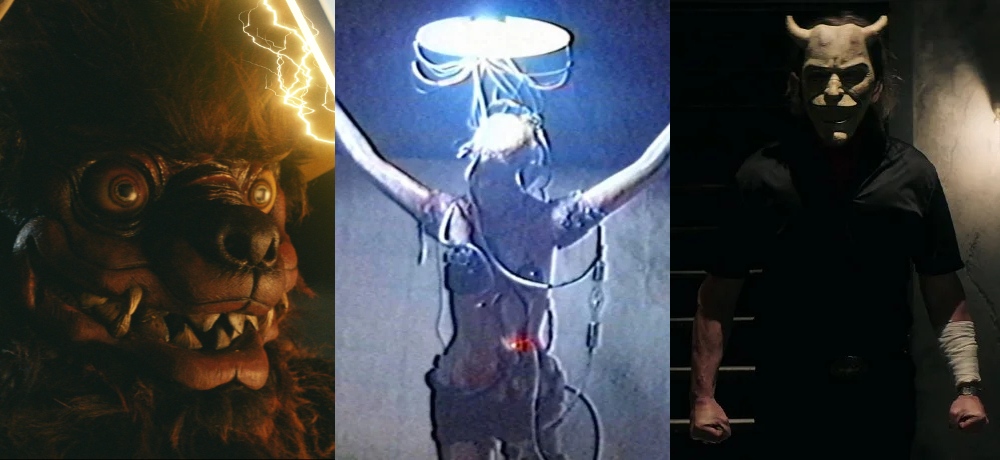 Considering Fantastic Fest 2021 is this writer's first time back at an in-person festival since Sundance 2020, I'm very excited (and a teeny bit nervous) about getting to spend a whole week indulging in movies from all over the world once again. Later this week, Fantastic Fest will be kicking off on Thursday, and will continue running in-person through September 30th (and the FF Virtual Fest will begin the very same day).
And even though I'm always pumped for Fantastic Fest's entire genre-spanning programming slate, there are a handful of films that have already caught my eye, and I thought I'd go ahead and preview 13 titles that I'm incredibly psyched to see as a horror and sci-fi fan. Also, I just wanted to make a note: I didn't include films that Daily Dead has already covered at previous festivals. Not that they're not worthy, but I just thought that it made more sense to give a new batch of films a moment in the spotlight, too.
And be sure to check back here over the next few weeks for all of Daily Dead's coverage from Fantastic Fest 2021!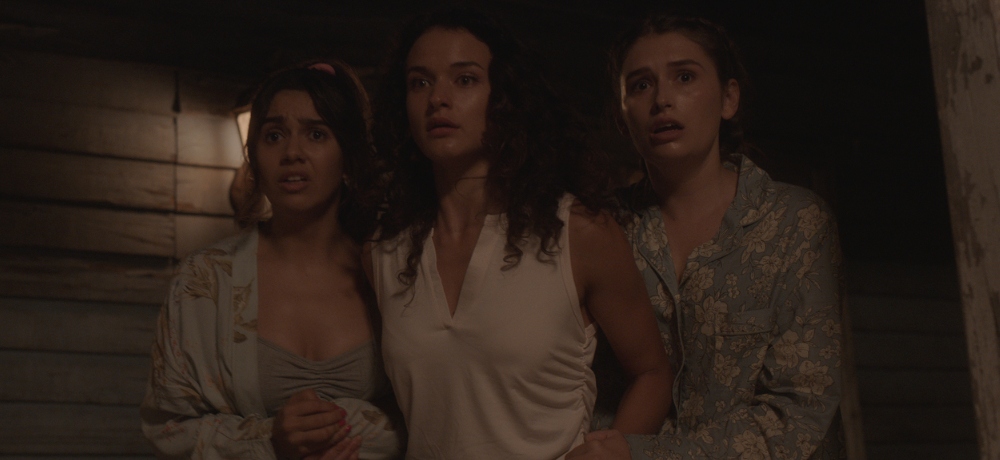 Slumber Party Massacre (Directed by Danishka Esterhazy)
Synopsis: From the brilliant mind of Fantastic Fest alum Danishka Esterhazy (LEVEL 16) comes a surprising, delightful, and bloody reimagining of '80s slasher classic SLUMBER PARTY MASSACRE.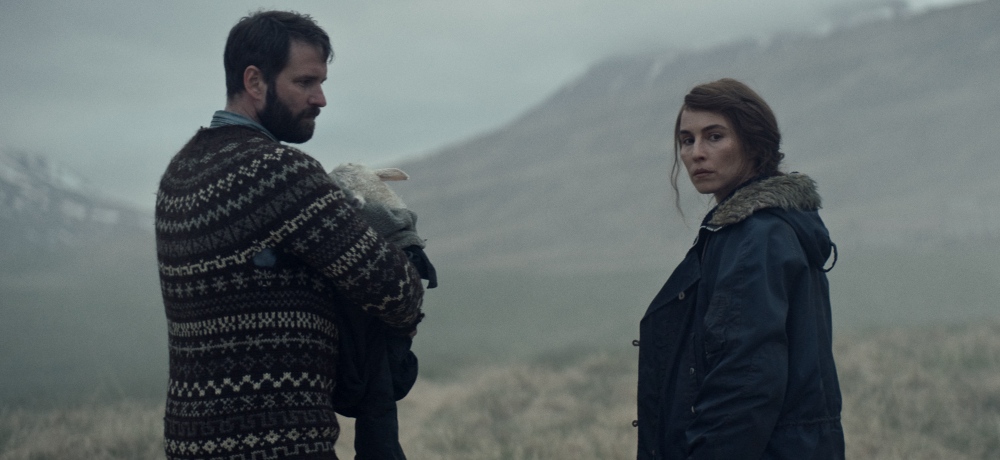 Lamb (Directed by Valdimar Jóhannsson)
Synopsis: On a remote farm in Iceland, a couple that experienced recent loss is caring for their flock of sheep. One day, one of their sheep gives birth to a very peculiar lamb that will change their lives forever.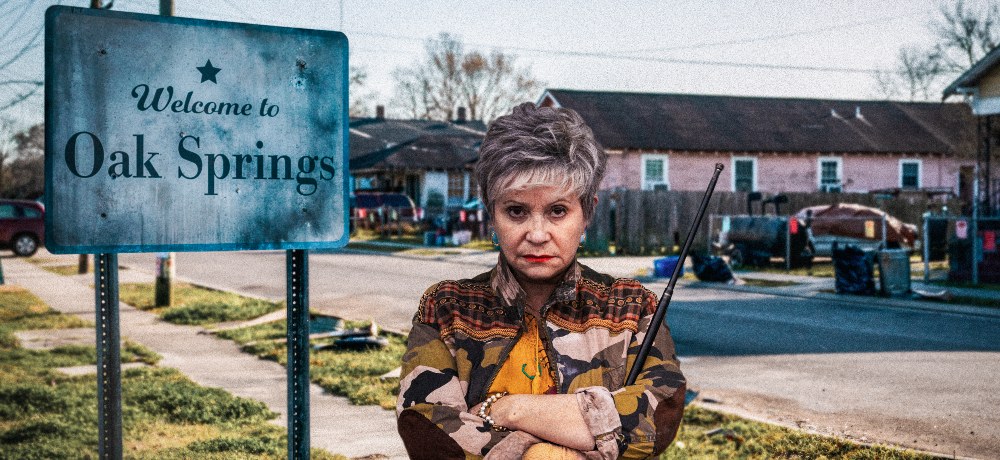 Bingo Hell (Directed by Gigi Saul Guerrero)
Synopsis: The big, steel-toed boot of gentrification won't stop one determined locally-grown advocate as a new building owner offers Bingo as a portal to financial prosperity – but the price is something far more sinister and much less liberating.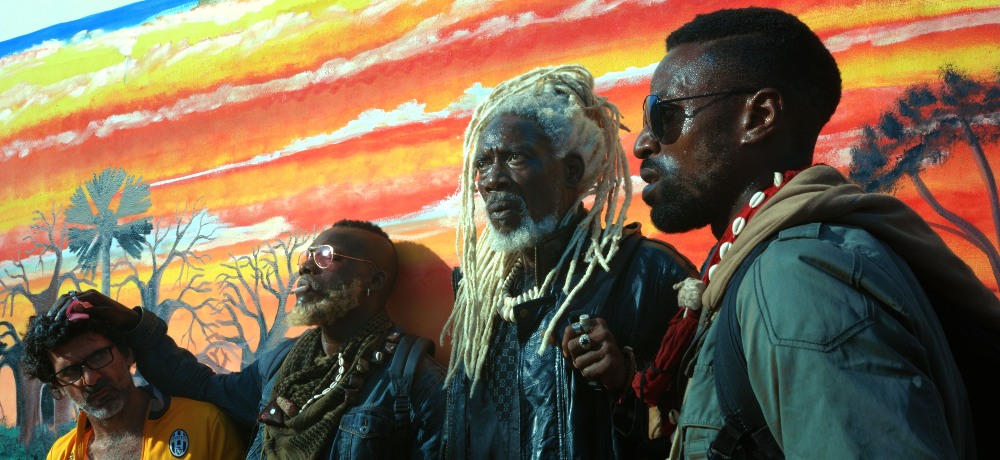 Saloum (Directed by Jean-Luc Herbulot)
Synopsis: A trio of mercenaries find themselves navigating a mysterious region of Senegal in Jean-Luc Herbulot's cool and kinetic genre-shifting thriller.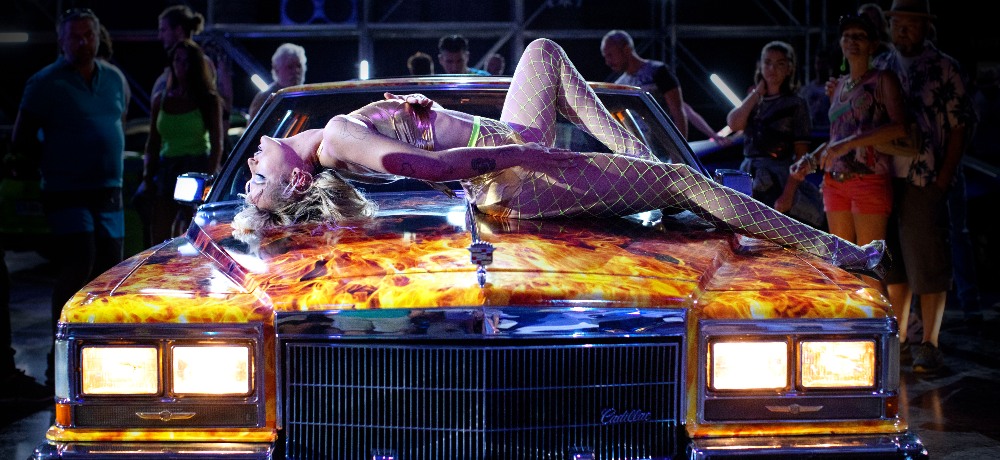 Titane (Directed by Julia Ducournau)
Synopsis: A car accident irreparably changes the course of one woman's life, sending her down a bizarre, twisted path in the search for love and acceptance.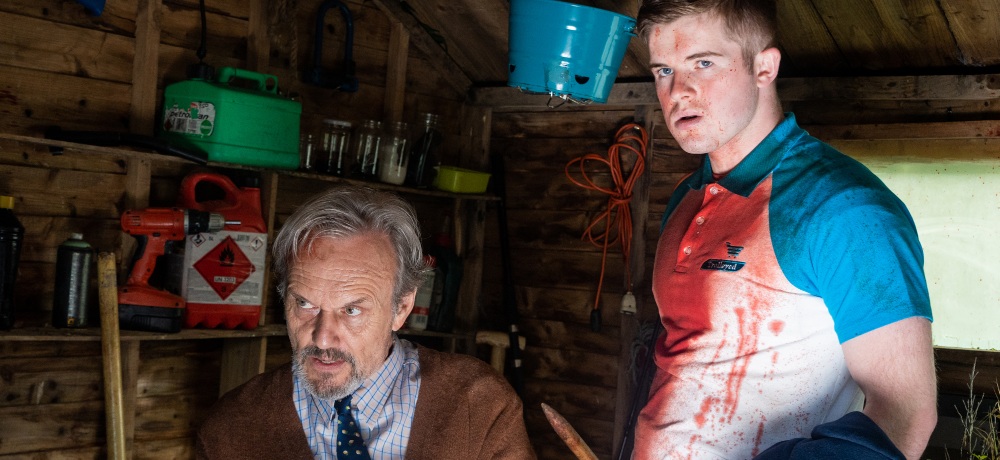 Let the Wrong One In (Directed by Conor McMahon)
Synopsis: Sibling rivalry takes on a whole new meaning when one brother is turned into a vampire and has to rely on his younger brother to protect him. Will brotherly love win out or is someone getting staked?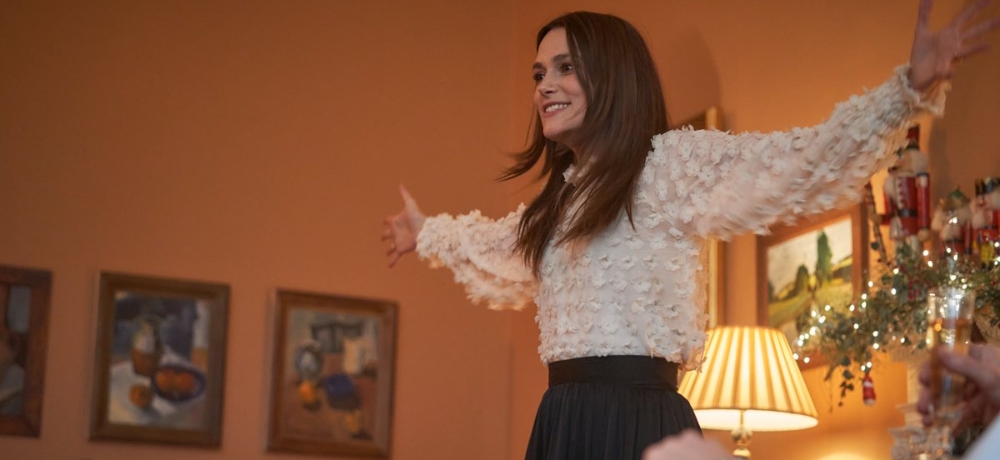 Silent Night (Directed by Camille Griffin)
Synopsis: Family and friends come together to celebrate Christmas. The gathering quickly escalates into arguments and the rehashing of old issues, but there may be a very simple reason for the rapidly rising implosion.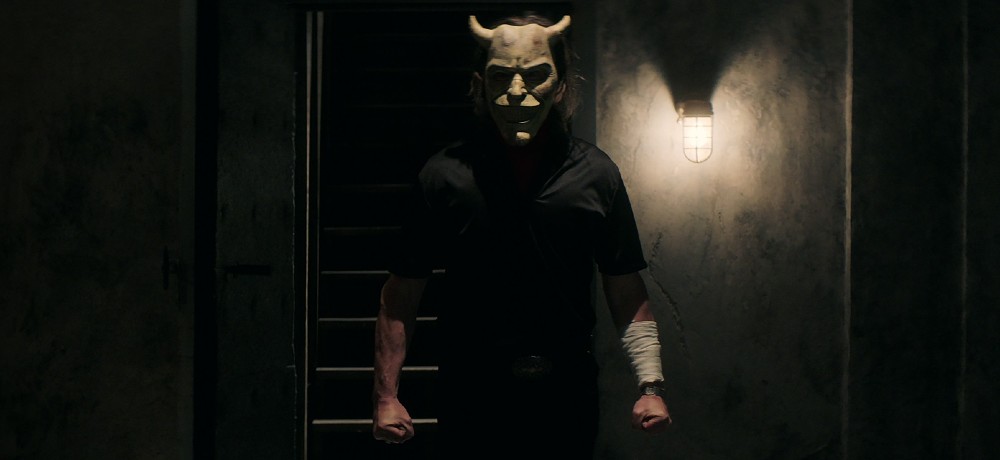 The Black Phone (Directed by Scott Derrickson)
Synopsis: After being abducted by a child killer and locked in a soundproof basement, a 13-year-old boy starts receiving calls on a disconnected phone from the killer's previous victims.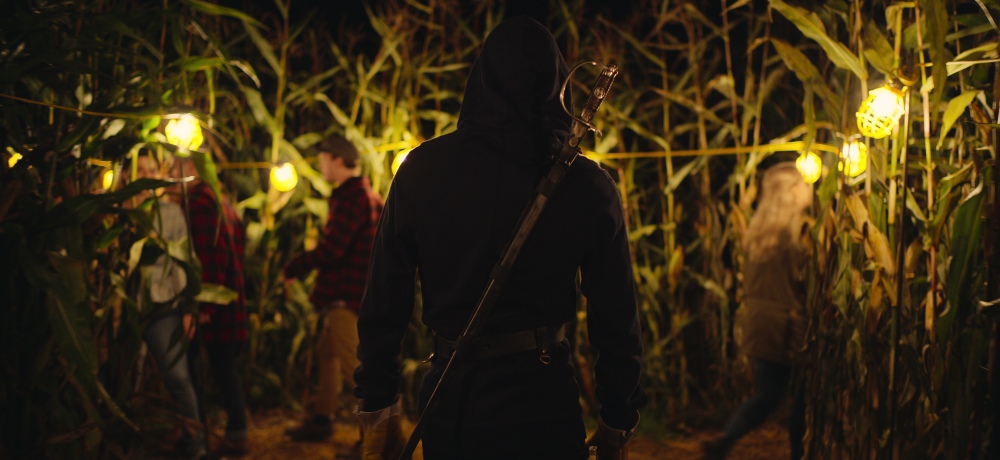 There's Someone Inside Your House (Directed by Patrick Brice)
Synopsis: Makani Young and the graduating class at Osborne High are being targeted by a masked killer intent on exposing their darkest secrets to the world.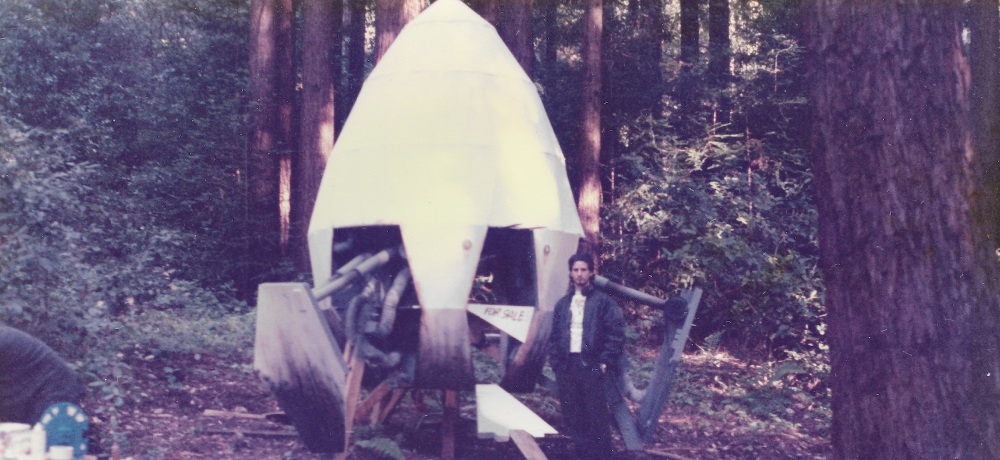 The Found Footage Phenomenon (Directed by Sarah Appleton and Phillip Escott)
Synopsis: Whip out your phone cams and prepare to get immersive: Sarah Appleton and Phillip Escott's THE FOUND FOOTAGE PHENOMENON is a documentary-shaped crash course on the wobbliest horror films out there.
V/H/S/94 (Directed by Chloe Okuno, Jennifer Reeder, Ryan Prows, Simon Barrett and Timo Tjahjanto)
Synopsis: Chloe Okuno, Jennifer Reeder, and Ryan Prows join franchise alumni Simon Barrett and Timo Tjahjanto in this fourth installment of the blood-soaked found footage horror omnibus series.
The Beta Test (Directed by Jim Cummings)
Synopsis: Jim Cummings is back as co-director and star in this pitch black film biz satire. Cummings revels in the full spectrum of bad behavior, leaving you laughing and gasping in equal measure.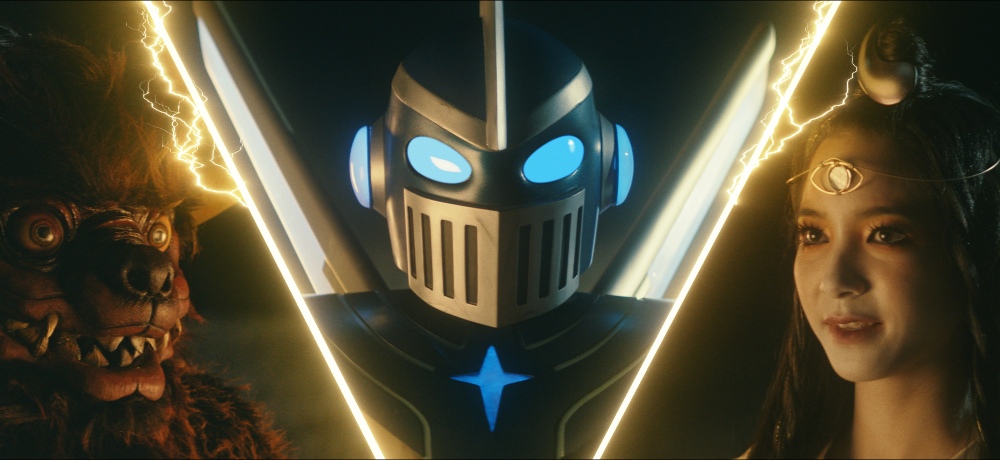 Iké Boys (Directed by Eric McEver)
Synopsis: Two self-proclaimed geeks and a live-in Japanese foreign exchange student procure a long-lost anime classic that inadvertently turns them into superheroes... just in time for a Y2K-era Kaiju face-off!
---------
Visit our online hub to keep up on all of our coverage of the 2021 Fantastic Fest!