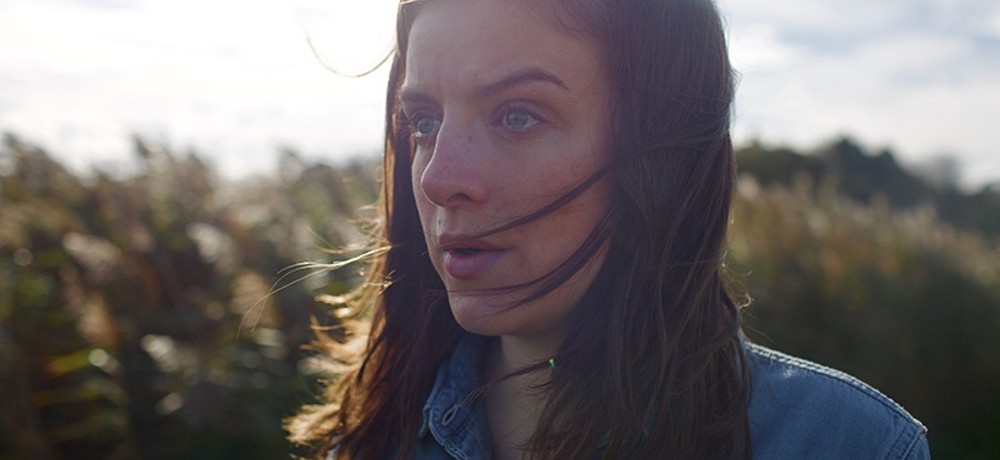 I kicked off Fantastic Fest 2021 with a little family thriller called Homebound. It's a character-driven piece that is an exercise in both tension and dread. If there is one thing that I have learned from horror movies over the past few years, it's that you don't have to travel far from home to find something disturbing and unsettling. The people you know and are connected with can sometimes be even more terrifying than the monster lurking under your bed.
Holly (Aisling Loftus) is both excited and nervous at the prospect of meeting her fiancé's children. As she and Richard (Tom Goodman-Hill) drive to his ex-wife's secluded estate in rural England, she puts the finishing touches on wrapping a birthday gift for his youngest daughter Anna (Rafiella Chapman). The pair have been invited out to spend some time with the family, including Richard's ex, Nina, and Holly wants to be sure she makes a good impression.
Despite numerous reassurances from Richard, she remains on edge. When they finally arrive, they discover that Nina is nowhere to be found. The children are fine, but don't have too many details to offer about Nina's status or whereabouts. So the adults decide to just hang out until she returns. Holly tries to connect with the teenagers, Lucia (Hattie Gotobed) and Ralph (Lukas Rolfe), but receives a rather chilly reaction. Not a huge surprise, really. It's an awkward situation and what teen has ever been excited to meet a new stepmother?
Richard is no help. Instead of creating a welcoming space for Holly and trying to facilitate meaningful interaction between her and his kids, he decides to use the time to be "Cool Dad." He takes the kids swimming in a pool that looks like it has been forgotten by time itself, he cooks a decadent feast to celebrate Anna's birthday and he isn't shy about letting his kids imbibe an abundance of alcohol over the course of the meal. As the days go on and Nina fails to return, Holly becomes increasingly concerned. Richard continues trying to play it off, but the kids become more and more abrasive - particularly toward Holly. Her new family is full of secrets, it seems. And she might not be prepared for them.
Sebastian Godwin's directorial debut is a slow building thriller that finds a great deal of its tension within the dynamics of this family. Though the animosity that the teenagers display toward Holly is a given, there is a lot going on behind closed doors that gets revealed to the audience over the course of the story. The personalities at play slowly morph and the characters take on new traits and personas that the audience (and Holly) are surprised to see. The cast does a great job at creating this tension in a way that is believable and realistic. We feel as Holly does - as though we have stepped into this family at a moment's notice and interrupted a conversation that we were not meant to hear. 
Where the film struggles is in the fact that it's a story that we have seen before. It puts its own spin on it, but ultimately, we know from the get go where everything is headed, albeit, with some unexpected bumps in the road. That doesn't necessarily make for a bad viewing experience, though. The point is the journey, not the destination, and it leaves me interested to see what Godwin can do with another story that feels a little fresher.
Movie Score: 3/5