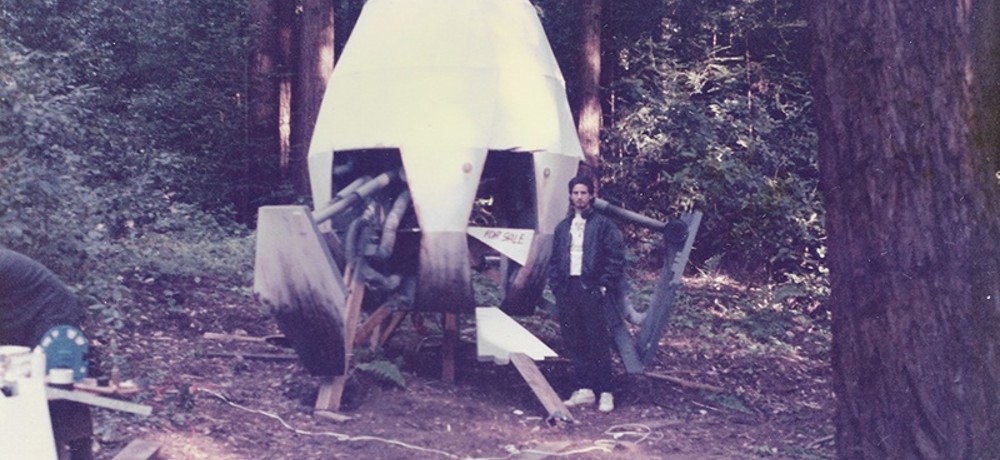 Love it or hate it, found footage has made an indelible footprint on horror cinema. From blockbuster hits like The Blair Witch Project and Paranormal Activity to lesser known films like The McPherson Tape and The Last Broadcast, the subgenre has a fascinating history, and one that has touched some surprising corners of cinema.
In The Found Footage Phenomenon, directors Sarah Appleton and Phillip Escott seek to explore these corners and to shine a light on how found footage went from being a low budget method of filmmaking to one of the most widely used storytelling methods in horror (for a time, anyway).
The doc begins with some of the early predecessors to found footage (Michael Powell's Peeping Tom, for one), and transitions into some of the more well known genre staples. Along the way, we hear from various filmmakers on why they might have chosen this method or point of view to get their story across, and some of the production histories of their projects. The film contains interviews and participation from Oren Peli (Paranormal Activity), Patrick Brice (Creep), Steven DeGennero (Found Footage 3D), Eduardo Sanchez (The Blair Witch Project), and André Øvredal (Trollhunter), among many others. It's really interesting to hear from some of these artists - particularly the ones whose films were on the early end of found footage establishing itself as a legitimate tool for storytelling, and who, unbeknownst to them, would help make it the phenomenon that it came to be.
One of the best aspects of the film is the interview segments with Alexandra Heller-Nicholas. As a fantastic writer and film scholar (I highly recommend her book Found Footage Horror Films: Fear and the Appearance of Reality), she provides a layer of film history connecting the more personal experiences of the filmmakers themselves. She offers up cultural touchpoints that had an influence on where cinema pivoted (September 11th, the beginning of the Pandemic), as well as filling in contextual information on how some of these pieces fit into the greater cinematic canvas. 
The film is a fascinating look at the subgenre, both in terms of the individual projects and as an examination of its cycles. I would have liked to see even more detail in this regard. It does a great job of following the various waves of the found footage films and the impact that technology had, but some of these films have fascinating production histories and post-release stories that I wish could have been discussed. Their lack of inclusion doesn't necessarily make the film feel lesser, but the final project could have been a little more rich in detail if we hadn't moved on to the next topic so quickly.
All in all, The Found Footage Phenomenon is an interesting look at a chapter of horror history. A must for found footage fans, but also an interesting watch, even if found footage isn't your thing. It's always interesting to examine just how a particular trend in filmmaking came to be and the overall effect that it has on the art and the industry in general, and found footage has a fascinating history.
Film Score: 4/5